Have you been to Sicily? I bet, at some point, you ended up visiting the Turkish Steps (Scala dei Turchi). We did too.
Frankly, our trip left me conflicted between admiration of this natural wonder and regret of visiting another tourist trap.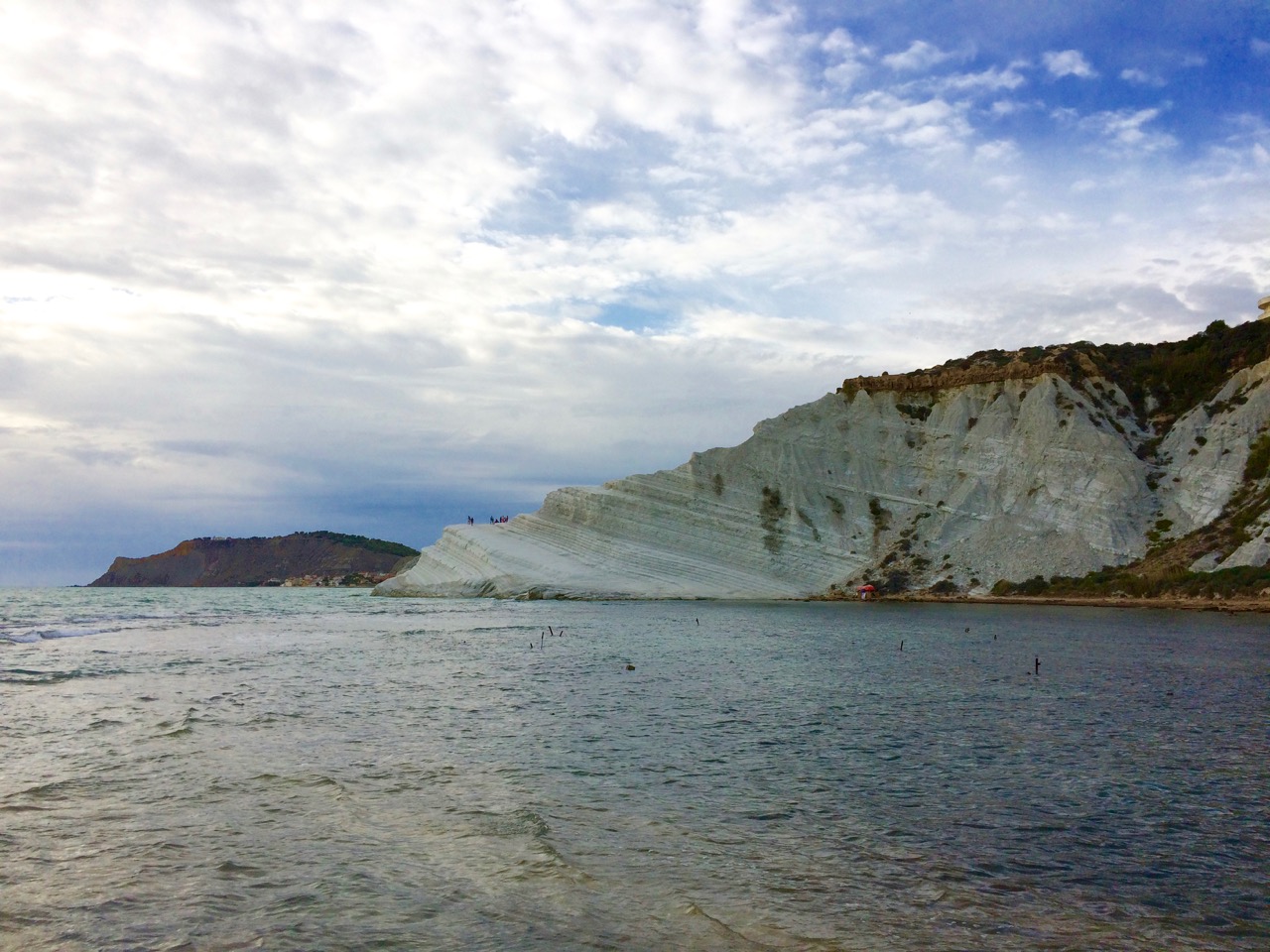 Scala dei Turchi is on everyone's list of places to visit in Agrigento, so expect some company. Moreover, every visitor would try to outdo others in taking a most memorable photo.
At times, it makes Turkish Steps looks more like a backyard of some 19th-century asylum than a natural wonder. However, be patient and wait till sunset. Even with cloudy skies, you would be rewarded with amazing views.
Why the Turkish Steps?
I've been asked number of times about origin of the name.
The Steps part comes from the shape of the formation. Indeed, it looks like a giant staircase formed by a white limestone rock (called marl).
In the past, the Saracen pirates often raided the coast. The Steps presented the perfect spot for safer landing.
Without going into too many details, by the time of Crusades, Europeans called all Arabs and Muslims Saracens. At the same time, Saracens were mostly Turks. For a short while, both names were used, but eventually Turks prevailed. Hence, The Turkish Steps.
Enjoy the show!
The high resolution versions of these photos are available on 500px website.
If you plan to visit The Turkish Steps, you can find additional information about the parking and the map in this post – Agrigento In Two Days.
If you are interested in Sicily, you may also like:
Share this article on Pinterest by clicking Save button