What comes to mind when you hear the word Palermo? Yes, the Sicilian capital. I bet that instant answer would be mafia. Unfortunately, this stereotype is deeply ingrained in our brains even though a city visitor would not even notice its existence. The second choice would be architecture. Palermo is full of beautiful examples of baroque palaces, intricate lace-like masonry, and formidable Norman structures. The city seems to be curiously careless about its appearance though letting some buildings fall into disrepair. Gastronomy would be the next choice. I do not think it is even possible to find subpar food there.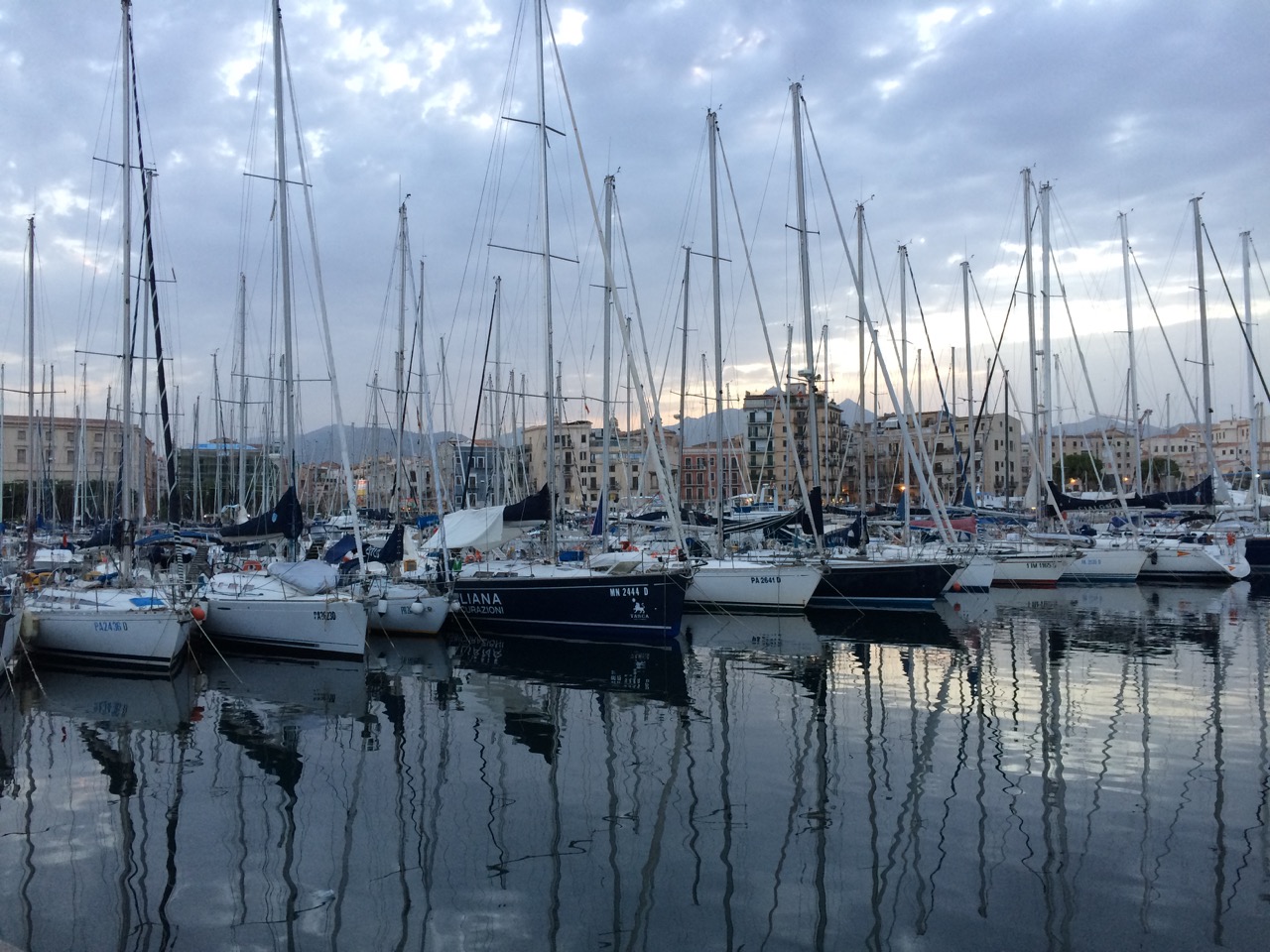 I agree with all of the above sans the first one. However, my personal favorite is somewhat overlooked, but obvious subject: the sea side of Palermo. No, not a seaside, even though there are some great beaches around, but the maritime connection of the city. It makes perfect sense as Palermo is the island's capital and the port.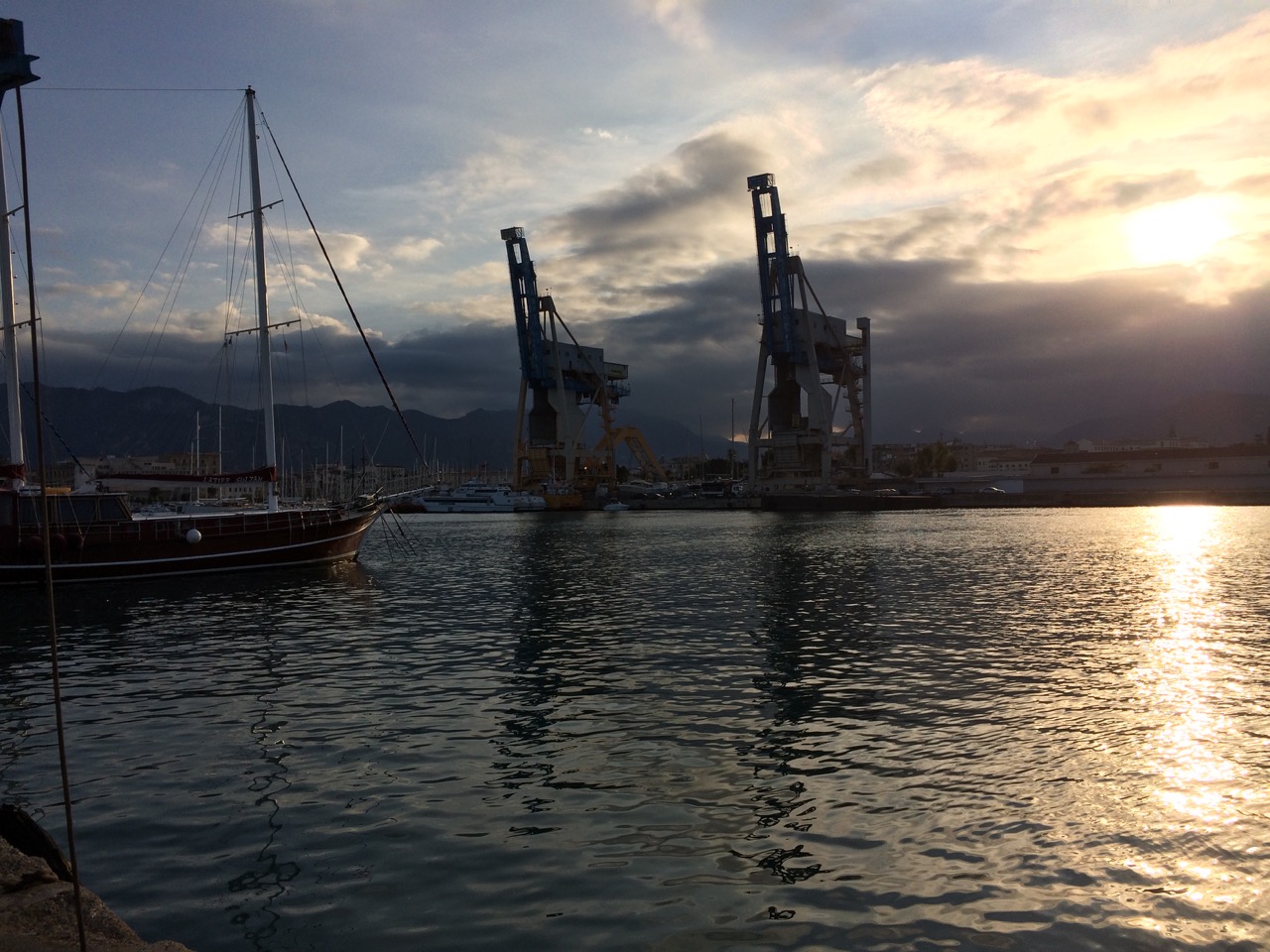 Maritime Palermo is beautiful at any time. Calm water and quiet boats look like they belong to delicate watercolor art.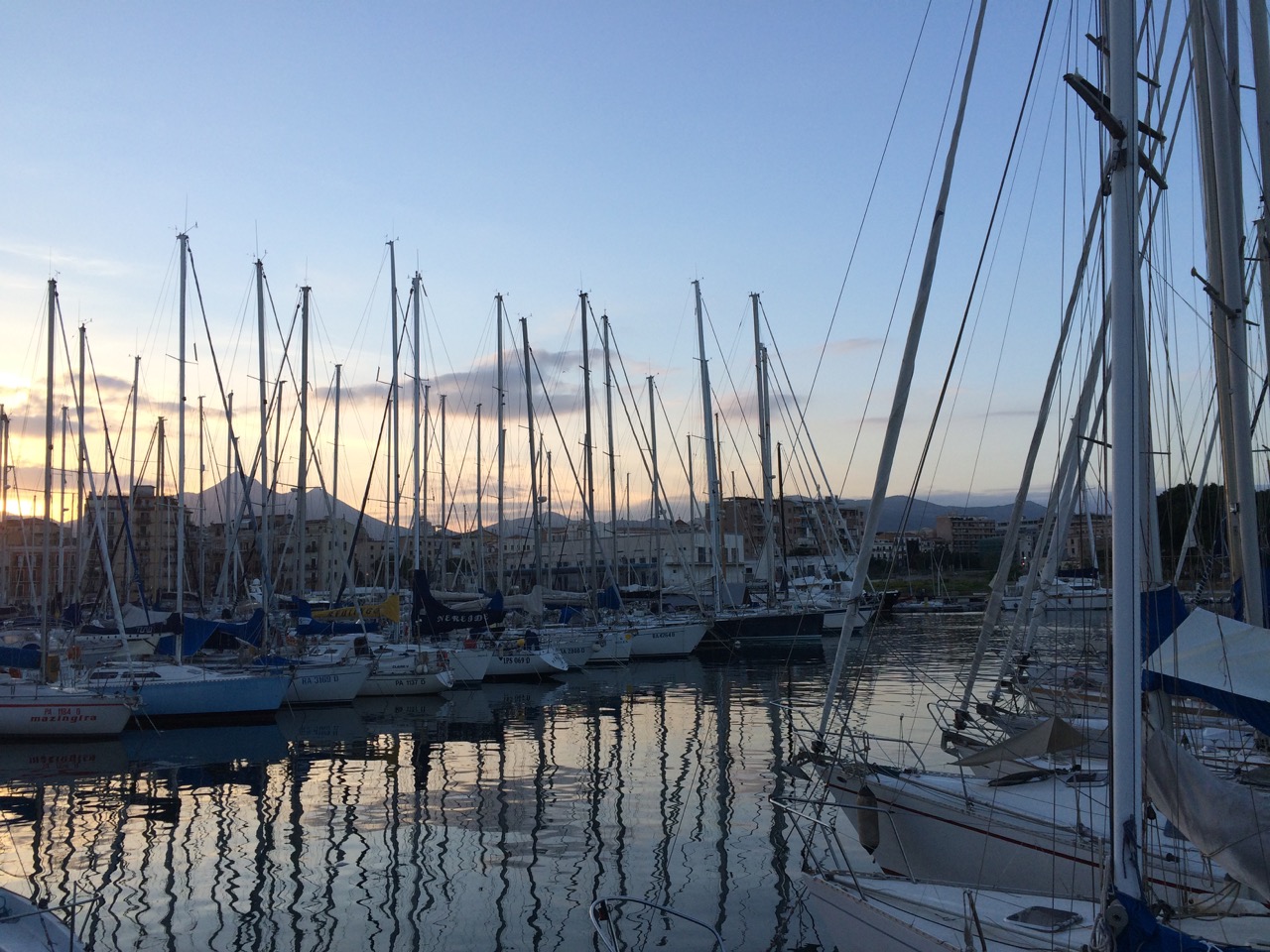 Dark clouds and waves are reminiscent of works by old English painters. Colorful sunsets are ready for a photo session.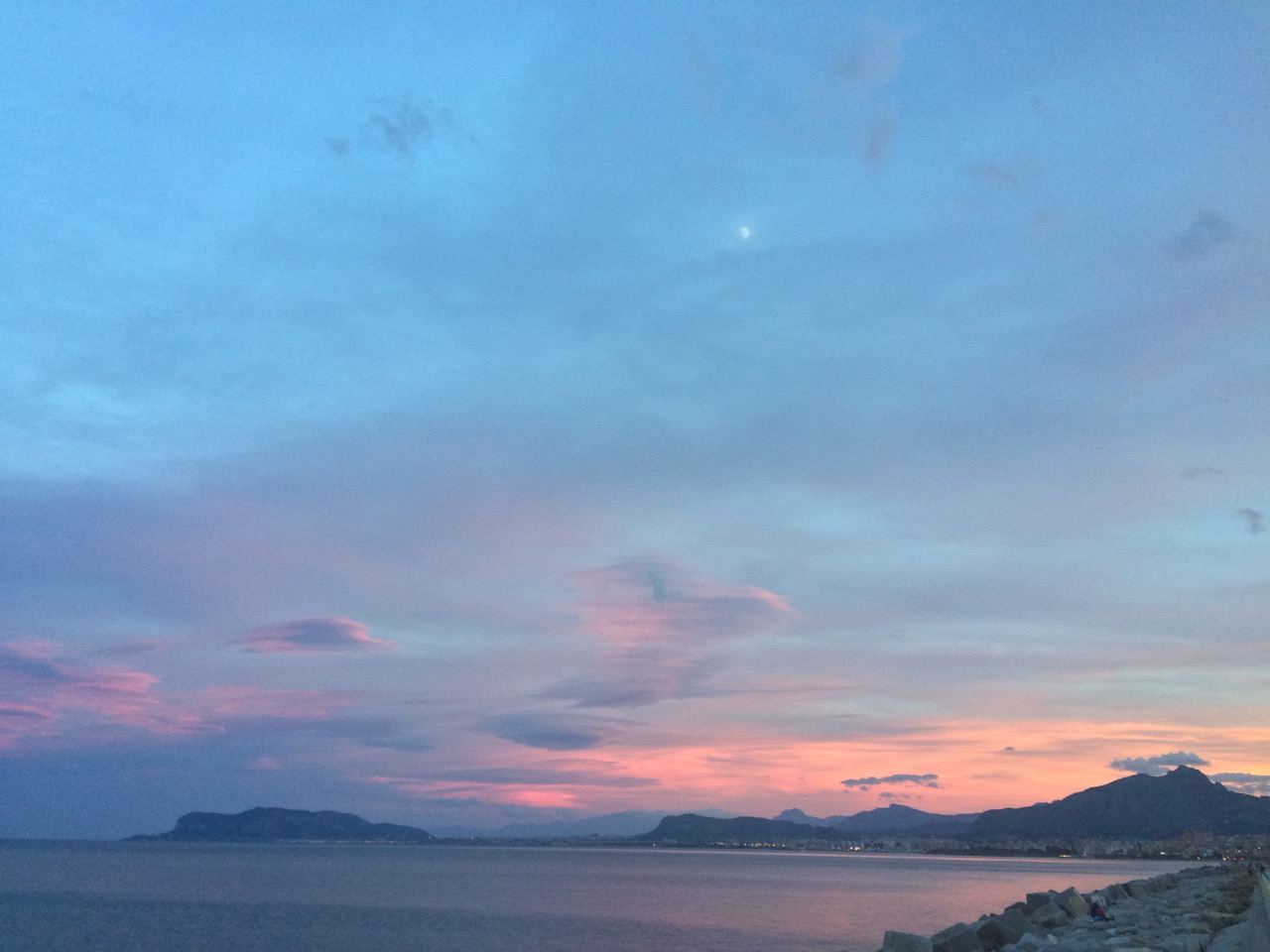 Special mention goes to port guardians: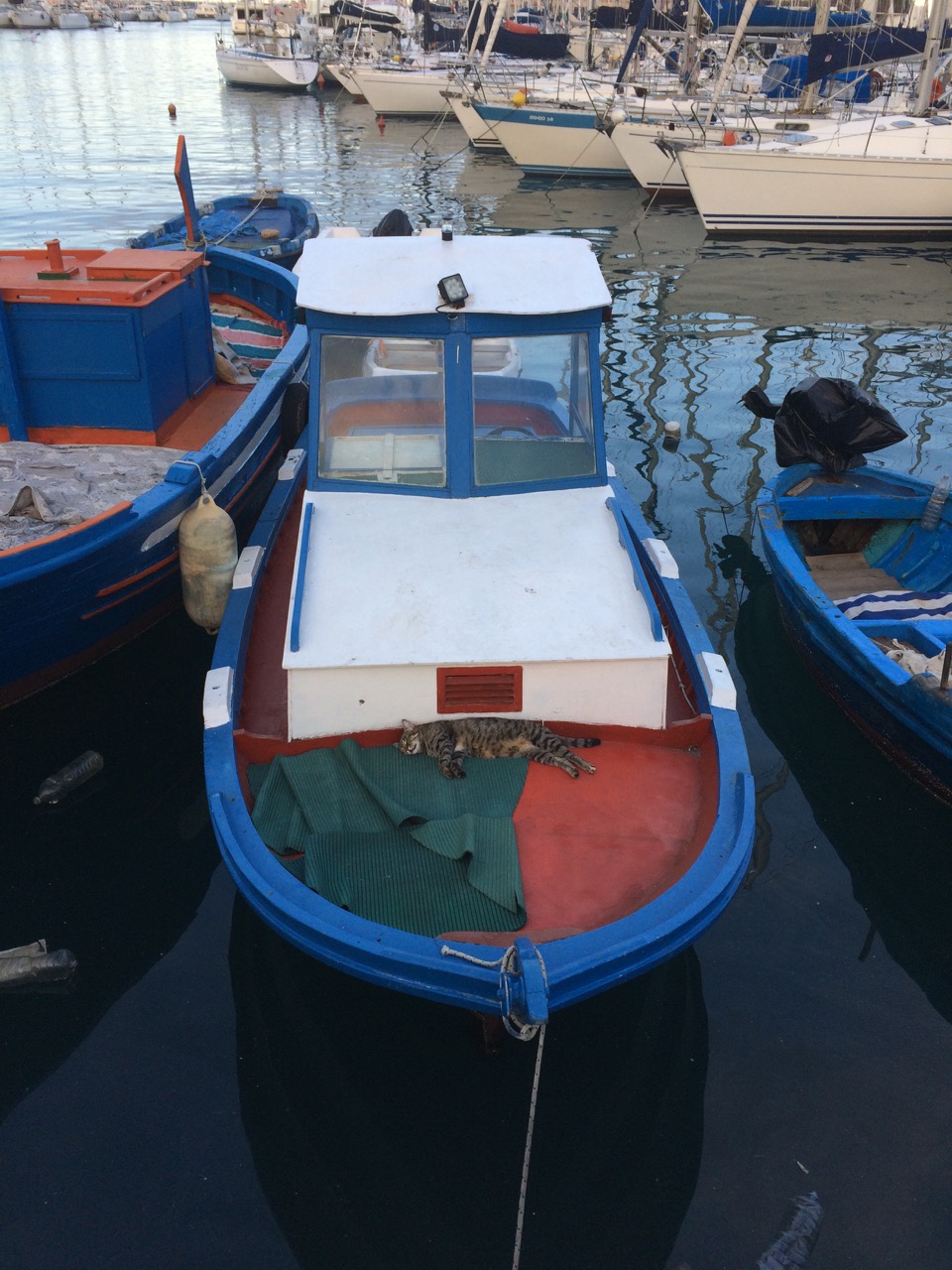 Enjoy!
Last but not least. White Bee Car by Andrea Di Marco ( L'ape bianca di Andrea Di Marco ).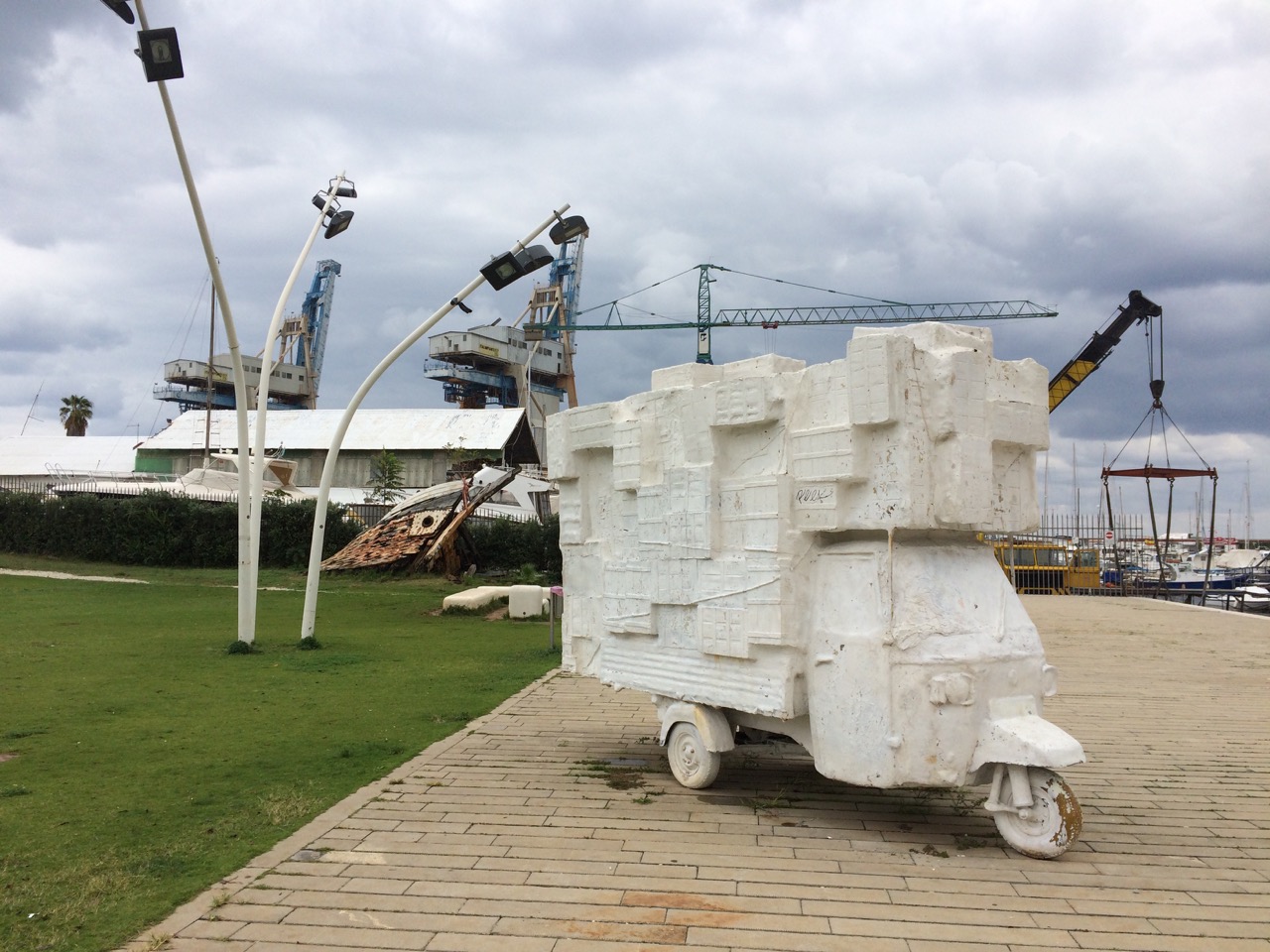 The installation is located in La Cala, the ancient fishing port and was unveiled in 2013, less than a year after his untimely death. The work conveys an immense sadness for what has been and is no longer, a Palermo suspended in time, a realm where an old white bee car watches over the silent and methodical work of many who live and die in the shadows.
Share this article on Pinterest by clicking Pin it button