Our long-term journey through Costa Rica, by far, was the most adventurous time since we started slow traveling around the world.
It was a wild roller coaster of a trip: amazing views and beaches, close encounters with capybaras and toucans, firsthand experience with floods on the Caribbean coast, our first burglary (just to clarify, we were victims, not perpetrators), the most efficient emergency room I ever visited in my life.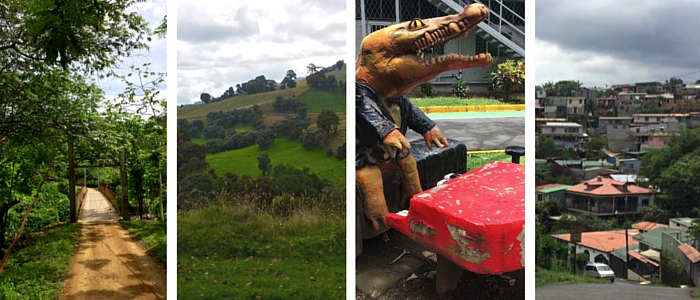 Here is the list of online resources that helped us survive and occasionally even enjoy the Tico Land.
This is not a complete list of all available resources, just the ones we used. If you have any link that you think should be added to this list, please, leave a comment with a brief description. Thanks!
General Information
Emergency Preparedness and Safety Tips
Floods, volcano eruptions, landslides, road accidents, and burglaries do happen. Be smart and do not be caught by surprise.
Medical / Health
Government
Transportation
Waze – the world's largest community-based traffic and navigation app. Extremely popular in Costa Rica to check the latest traffic conditions and submit new accidents
Tucan Limo Services – bilingual travel services
Food / Restaurants
Legal / Lawyers
Coworking
Classifieds
Charities
where to donate your old stuff before leaving in Costa Rica)
Cahuita and Puerto Viejo (Caribbean Coast)
Tico Language
Media
The Tico Times News (in English) – an English-language weekly newspaper based in Costa Rica known for its environmental and investigative reporting. Established in May 1956, it closed its print edition in 2012 and became an online-only publication
The Costa Rica Star (in English) – an English-language news publication that has been online since late 2011. As of 2014, the focus of this website was to cater to the English-speaking expatriate population in Costa Rica, particularly those living in the Central Valley and in the province of Guanacaste
La Nación (in Spanish) – a Costa Rican daily newspaper. It is published in San José, Costa Rica
CRHoy.com (in Spanish) – Costa Rica Noticias 24/7
Our Costa Rican impressions
If you liked this post you may also like:
Published: January 2016. Last update: July 2019
Share this article on Pinterest by clicking Pin it button