Like many Latin American cities, San Jose has an impressive amount of street art. It won't be the first name that comes to mind thinking about graffitis, but it should not be discarded either since it has some very creative murals. They can be found all over the city, but a fairly small area next to the University of Costa Rica arguably hosts an unusual amount of murals.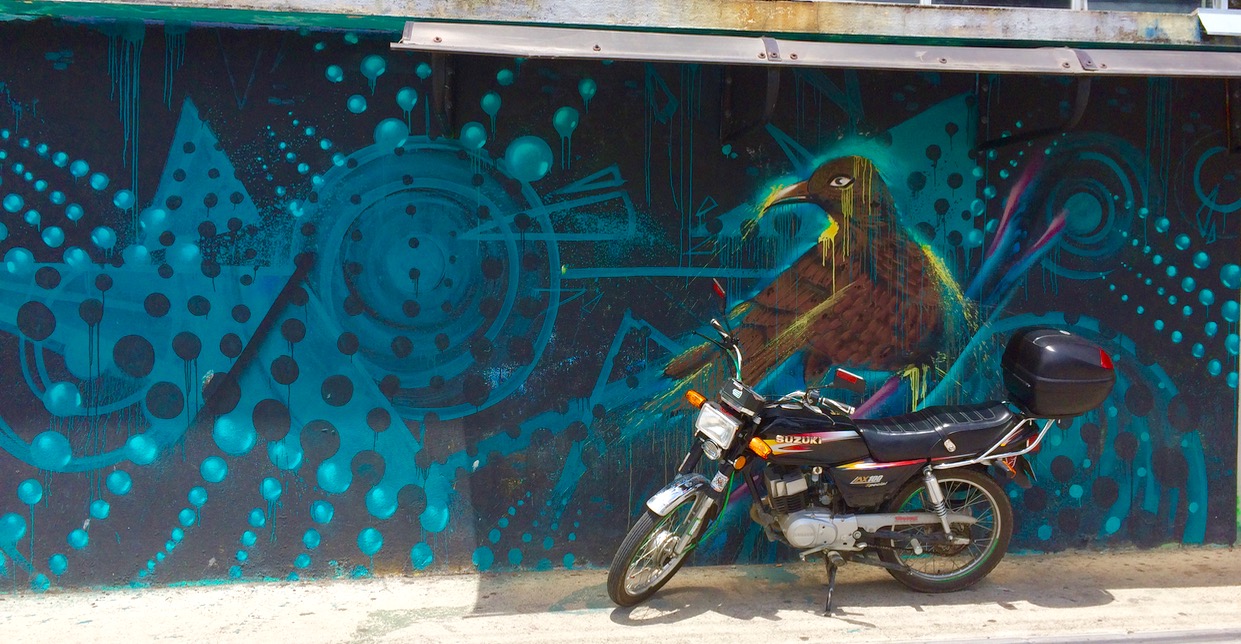 If you happen to walk through the University toward the UCR train station, there is a block of buildings that anyone who appreciates street art should check. It is located between Calles 3 and 5 and easily could be dubbed as a street art gallery. Every surface, been a wall, a door or even pavement, is covered with paint. Creativity, quality of work and technique varies from uninspiringly amateurish to remarkable artistic works.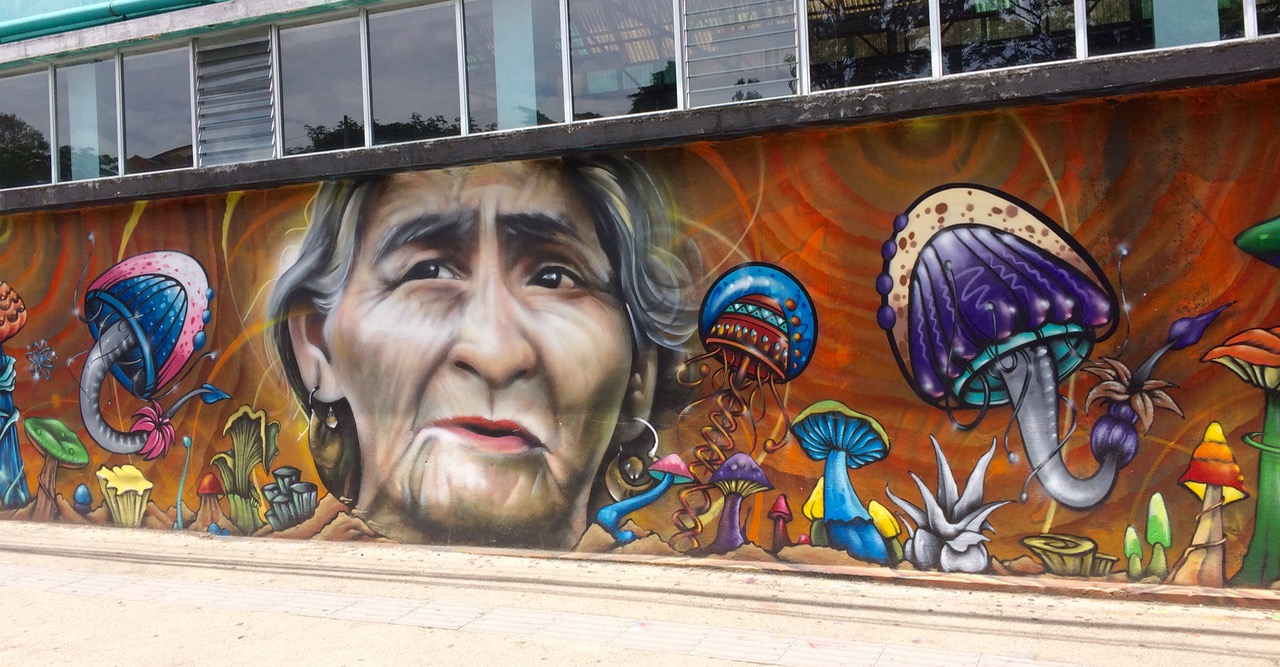 As usual with graffiti, some pieces had been covered by newer additions by now, which in some cases a shame. Some works are easily attributable due to their distinct style. Others remain anonymous. I was surprised how little information is available about Costa Rican street artists.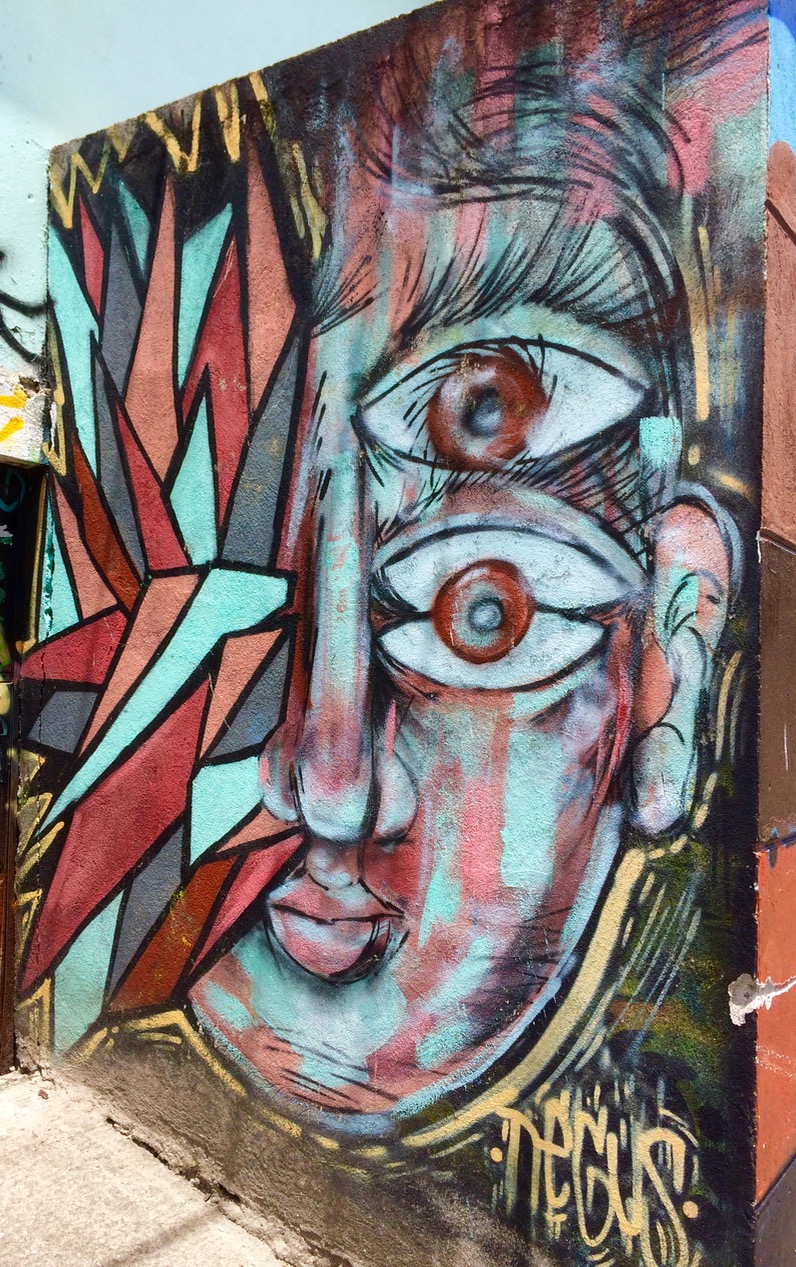 About the artist: Negus is a graffiti and tattoo artist from Costa Rica. He is the owner of Arte Vida Tattoo Studio. Negus is a part of the THC Crew (Todos Hermanos Centroamericanos).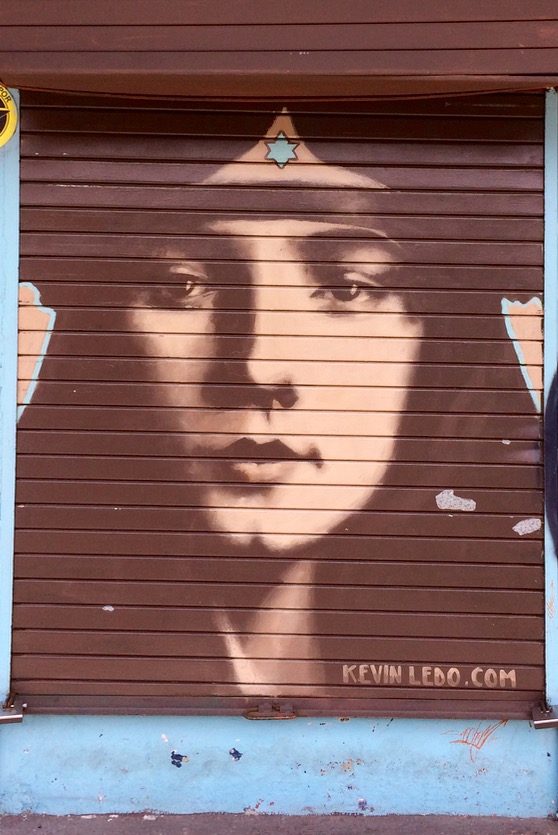 About the artist: Kevin Ledo is an accomplished artist from Montreal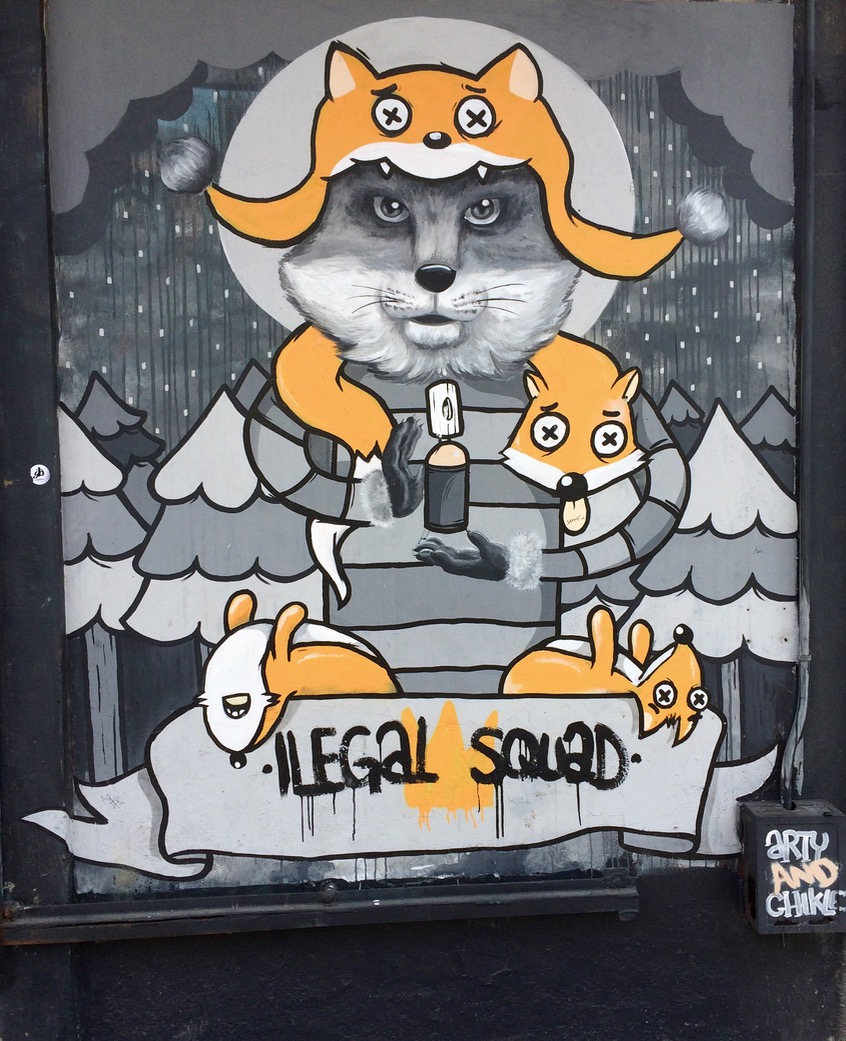 About the authors: Arty and Chikle are illustrators, designers and street artists from Mexico. St. Pierre Renard is their first mural in San Jose.
The location of the murals: