The rugged beauty of Costa Rica creates an appeal for hundreds, if not thousands, of tourists each year. I myself was drawn to the Central American country for its beautiful beaches and jungle-filled interior, but it was the people and their way of life that stole my heart.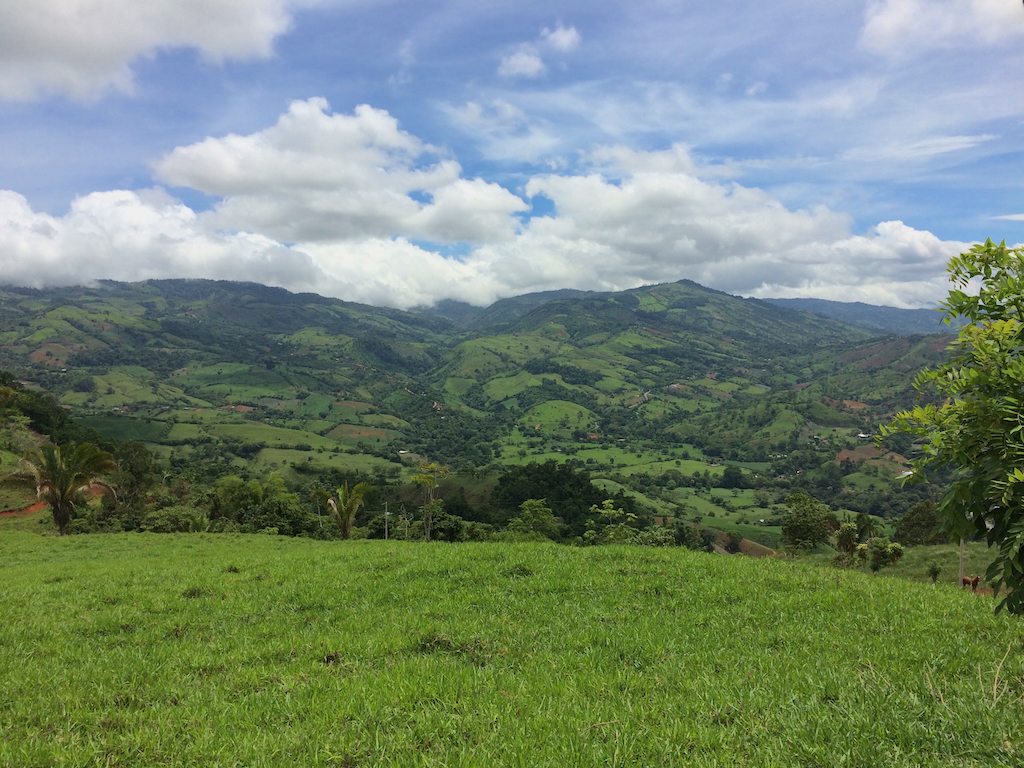 Planning your next travel adventure? We put together this list of
Travel Resources
to help you.
It's easy to get caught up in the humidity and leisurely pace of the tropics as you fall in love with a city or a beach, watching the sun dip below the water on the horizon.
But before you book your Costa Rican getaway, check these nine things off your to-do list to save yourself some money and get the most out of your stay in this Latin American nation.
1. Brush up on your Spanish before leaving for Costa Rica
No matter where you go, learning a few key phrases in the local language is always a good idea. Delving into the language and culture is a great way to get excited for your trip, and it never hurts to know more about a place you're visiting.
Even just learning how to say "hello," "goodbye," "please" and "thank you" can go a long way in another country. The locals almost always appreciate your attempt to speak their language, even if you aren't that good at it!
2. Clear some space at home for souvenirs
The colorful culture of Costa Rica is often reflected in the beautiful handmade goods sold across the country, from woven hammocks to miniature ox carts and scarfs in every shade of red, purple and yellow. Aside from the beautiful souvenirs, coffee and chocolate are two popular products most people (myself included) fall in love with during their stay and can't wait to take home with them.
Don't forget to shop local, rather than hitting the huge tourist shops — visiting the Central Market in San José is a great place to stock up on gifts for friends and family, and you can often haggle with the stall owners for a cheaper price!
3. Check the forecast before leaving for Costa Rica
Being close to the equator prevents Costa Rica from ever having a true winter season, and the sun is known to shine year-round. Be sure to check the weather in whichever region you're visiting before you leave so you can be sure to pack accordingly.
A sun hat is always a safe bet, and bringing a rain jacket with you isn't a bad idea either. I made the mistake of venturing to the Caribbean coast or Costa Rica during the rainy season after leaving my rain jacket behind on a crowded bus — needless to say, I quickly bought a replacement.
4. Embrace the pura vida way of life even before leaving for Costa Rica
Pura vida, or "pure life," is a phrase you'll often see throughout Costa Rica, from the names of resorts and restaurants to plastered on signs and the sides of buildings. The locals, or Ticos, use this phrase to say hello, goodbye, and to tell people how they're doing, but pura vida is really a way of life in Costa Rica.
It's a phrase that has a deeper meaning than its simple translation — to really embrace a pura vida way of life is to understand that no matter how bad things may be, there is always someone who has it worse, so there's always something to be thankful for. The Costa Rican people truly live their lives by this principle, which is probably why the country is typically considered one of the best places to live in the world!
5. Pack your hiking boots
If you love to hike, Costa Rica is definitely the place for you! With 30 percent of this rainforested country protected by parks and preserves, there are miles upon miles of well-marked trails for you to wander and mountains to climb.
I'd recommend taking a trip to the Rio Celeste waterfall and the Tenorio Volcano. The water in the Rio Celeste is an unearthly shade of blue you have to see to believe. The natural hot springs around the volcano make for a perfect place to take an afternoon swim when you stop for a break.
6. Research the local spots
Whenever I travel, I love to escape from the tourist traps and get to know the city like a local. I've made some of my best travel memories by doing that, and I've also made some great friends in some of my favorite cities around the globe.
Do some research before you go and find out where the locals spend their time. The prices will probably be cheaper, and you'll get an authentic experience in a country that's rich with culture. As with any travel destination, it's important to follow some basic safety guidelines; but as long as you stay smart, there's no reason you won't have a fantastic trip.
7. Change some money before you go before leaving for Costa Rica
When you first arrive in Costa Rica, the last thing you'll want to do is wait in line to change some money at the airport. Having some money in the local currency will allow you to get out and about in the country. So, you start enjoying your stay without having to worry about exchange rates and ATM lines.
While you're in Costa Rica, though, it's a good rule to avoid changing money at area with heavy tourist traffic, like the airport. These places often charge the highest exchange rates and will often rip you off. Taking money with you and pulling larger amounts from an ATM at a time (and thus bypassing a million small fees) can save you money later.
8. Internationalize your phone before leaving for Costa Rica
Don't let global roaming charges put a damper on your trip! One of the greatest life hacks I've learned during my travels is the beauty of a local SIM card. You can get one anywhere you go. Then, you're free to talk, text, email, upload, download and update as much as you want without having to pay those exorbitant fees when you get home.
Just unlock your phone, grab a local SIM at a convenience store and pop it in — then you're good to go! I've been using my phone this way since I took off around the globe, and I've never had any problems. ( plus I've saved a ton of money).
9. Invest in some good dancing shoes
Lace up your dancing shoes for a fun night out in Costa Rica. Ticos love to salsa, and on nights and weekends, you can always find them — young and old — dancing the night away at a local club or dance hall.
The lambada and merengue are also popular dances in Costa Rica. You can typically find a good bit of tango as well due to a large amount of Chilean and Argentinean immigrants.
These are some of my favorite travel tips before leaving for Costa Rica. They can easily be modified for almost any place you choose to visit. After all, good dancing shoes are a necessity in life, not just on vacation!
Ultimately, doing a little research and preparation before you leave can make any trip much smoother, leaving you to do nothing but enjoy your vacation!
Have you been to Costa Rica? What things did you do there, and what helped you prepare? Let me know in the comments – I'm always looking for more things to do when visiting!
This article was written by Claire from Traveltio. Check her blog to learn more about her and her travels around the world.
Surely, you came here because you are interested in Costa Rica. Here is more to read about the country:
If you liked this post you might also like:
Published: August 2015. Last update: July 2019