If you happen to walk through the University of Costa Rica toward the UCR train station, there is a block of buildings that anyone who appreciates street art should check. It is a fairly small area between Calles 3 and 5 that contains an insane amount of murals. They were done in different techniques and represent a variety of styles.

There is a very distinct piece on the side facing the University.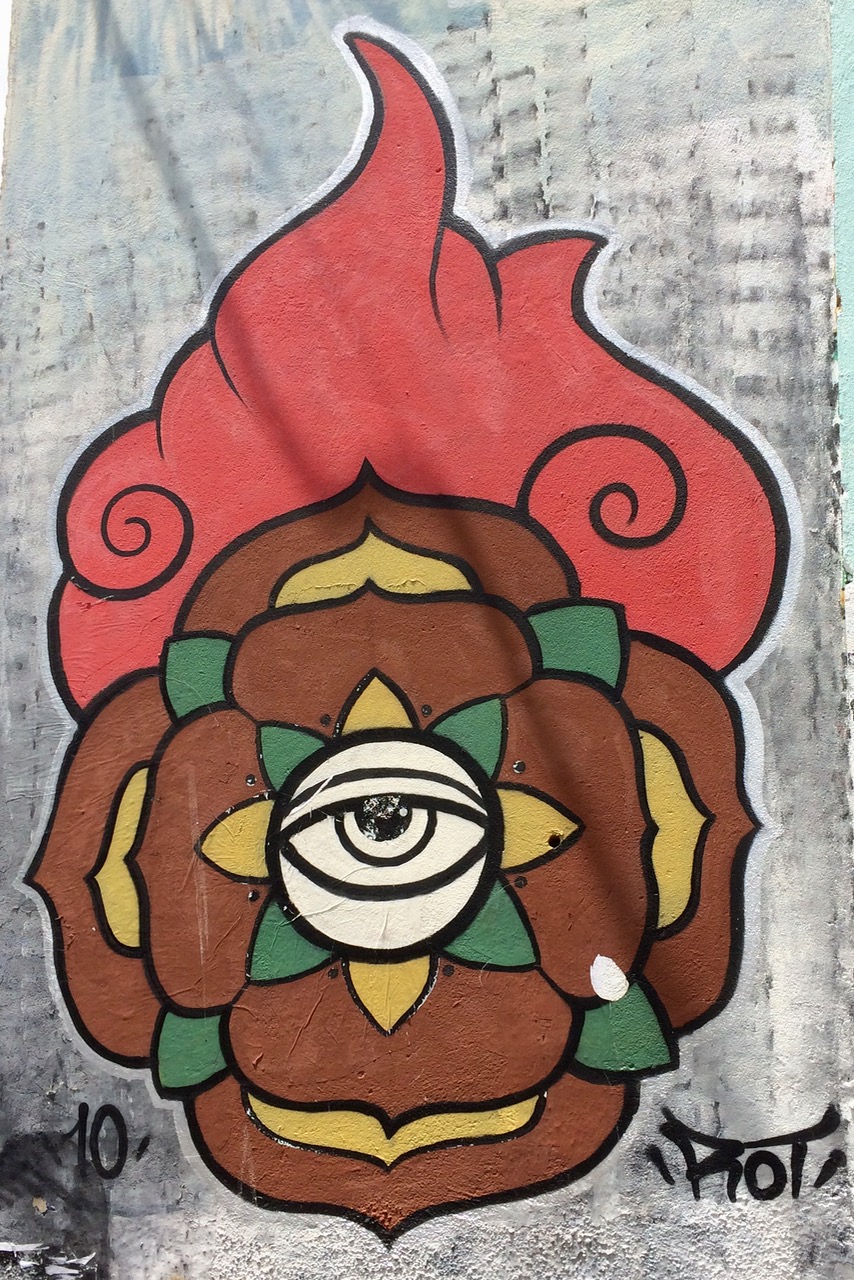 The biggest surprise came just around the corner. There, an artist was painting the wall. Wait a minute… Haven't we just seen a resemblance with the one above? Yes! We found the author.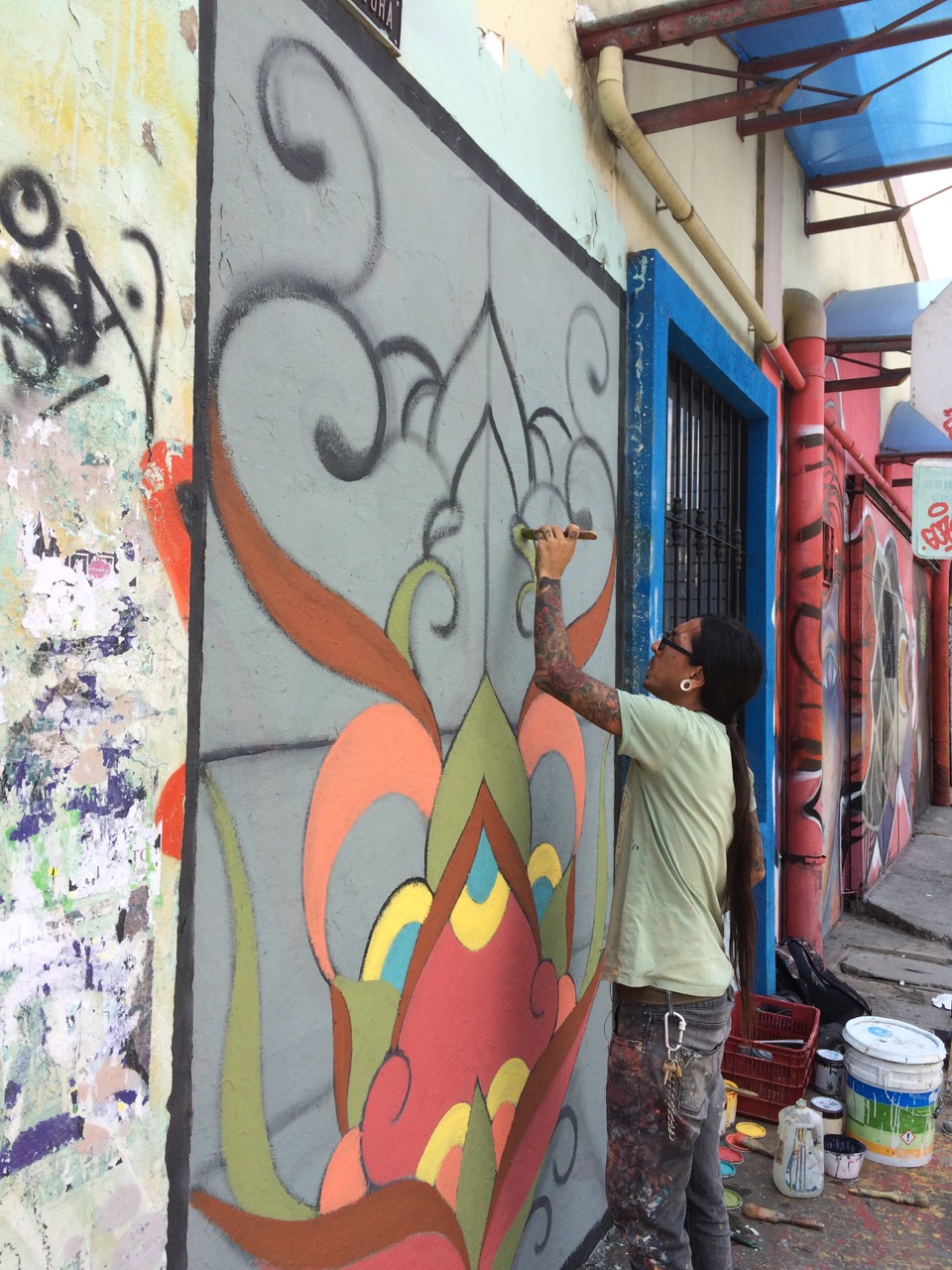 Meet Ulillo (a.k.a Ulises Rivera), the artist, designer and muralist from Costa Rica.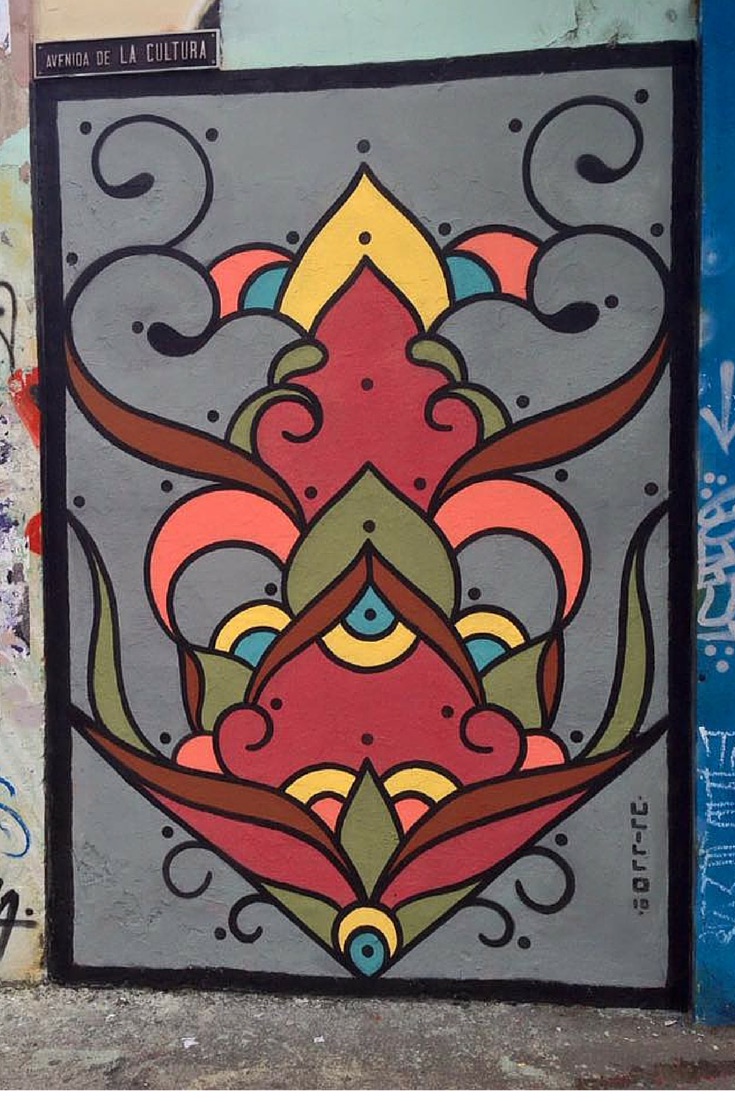 His unique style is heavily influenced by native art. The geometrical patterns, the curves, the colors found in traditional Costa Rican designs get transformed into whimsical creations. During this process, the ancient roots get infused with modern vibes creating a memorable experience.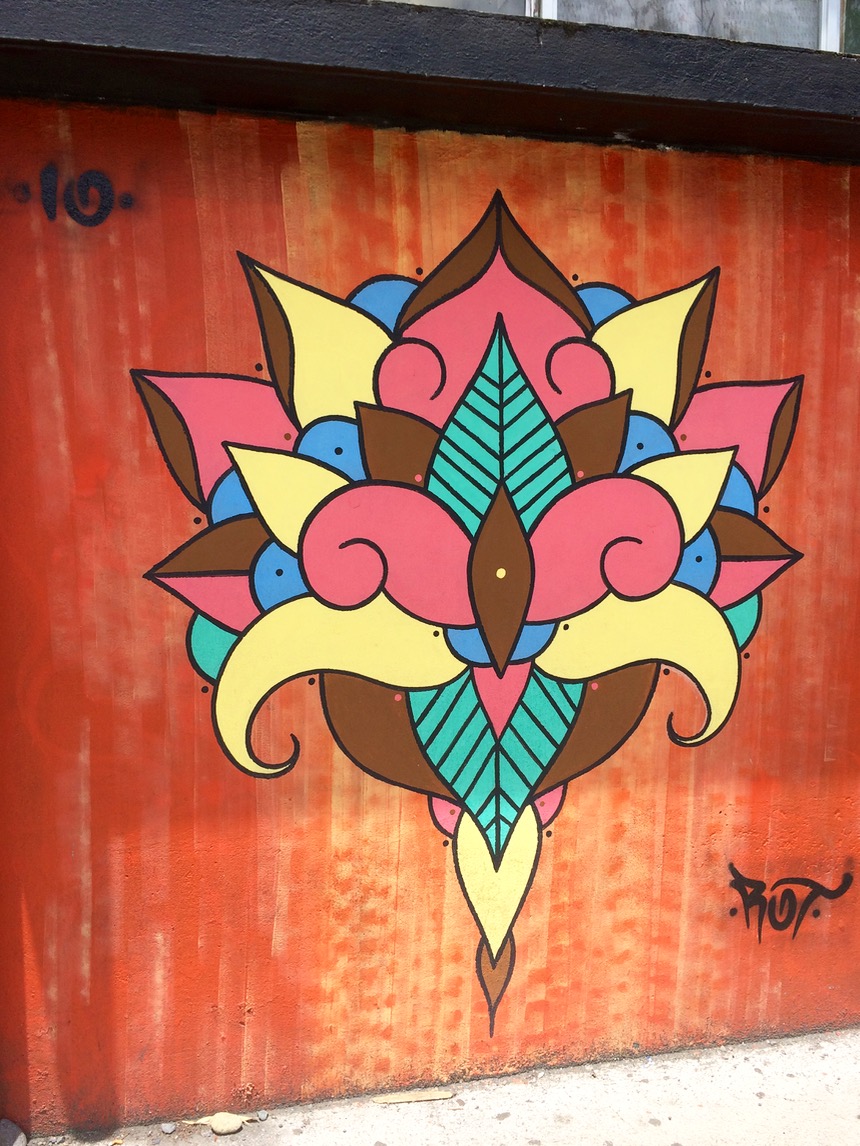 Ulillo painted 4 pieces near the University including the one that we witnessed as a work in progress.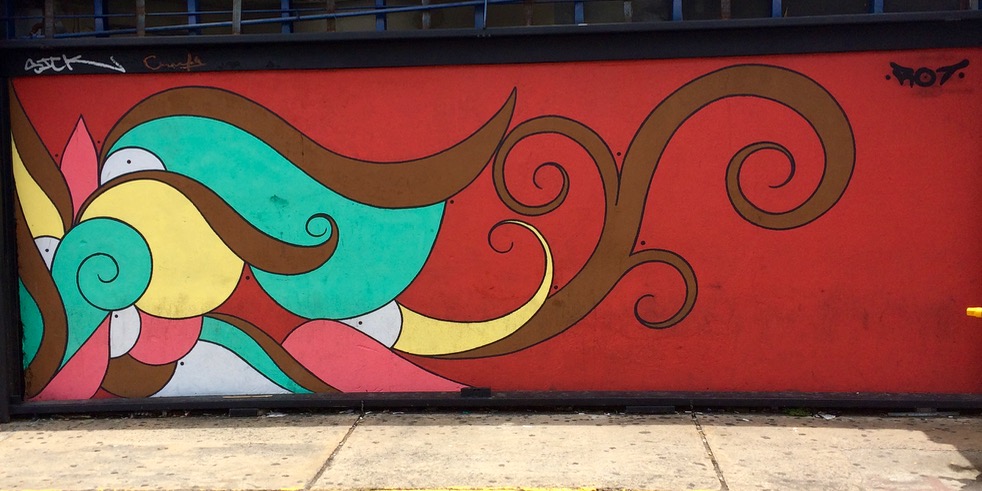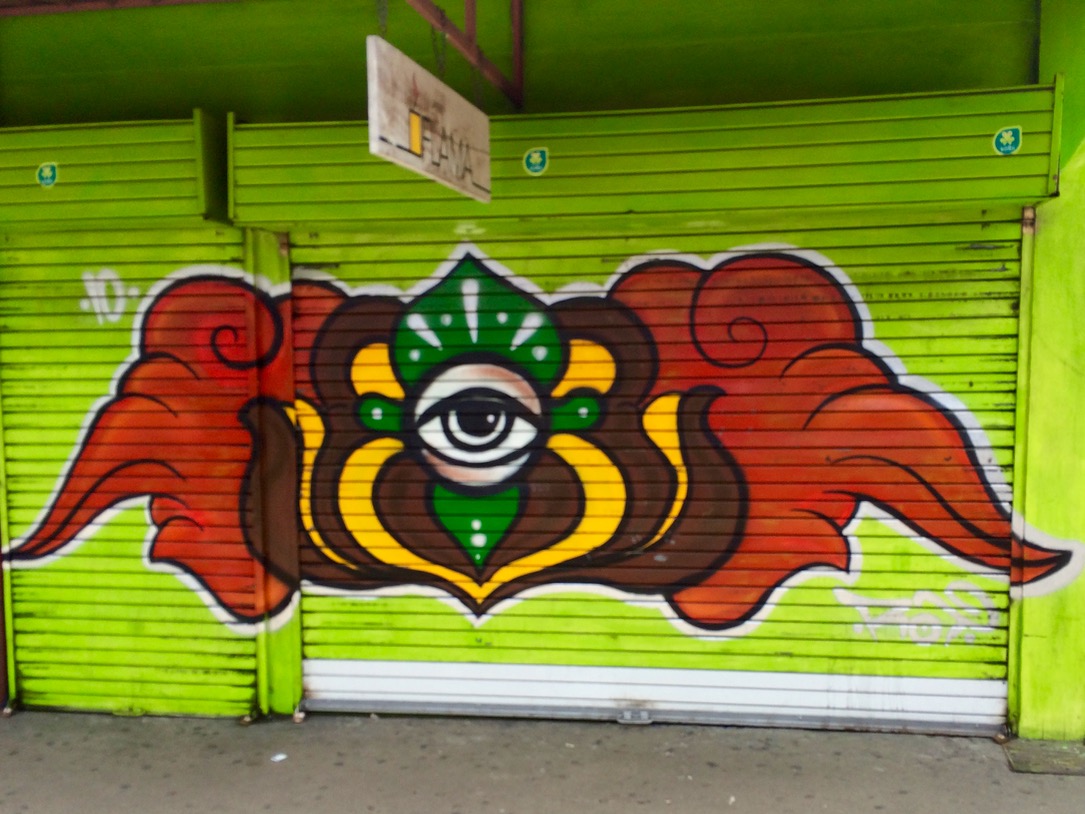 This mural is located in downtown San Jose near the Hospital Rafael Ángel Calderón Guardia. It depicts the alternative means of transport.
The location of the murals in the University of Costa Rica: