foc Catalan = fire English
La esencia de nuestra cocina es el fuego de la pasión por la gastronomía ~ Chef Martin Lavecchia
Ferocious afternoon sunshine of late February led us to the most delicious gastronomic discovery in Montevideo. Walking more than couple blocks looked like a perfect recipe for severe sunburn, but empty stomach did not care and loudly demanded to be filled. Cautious street navigation to avoid direct sun brought us in front of Foc.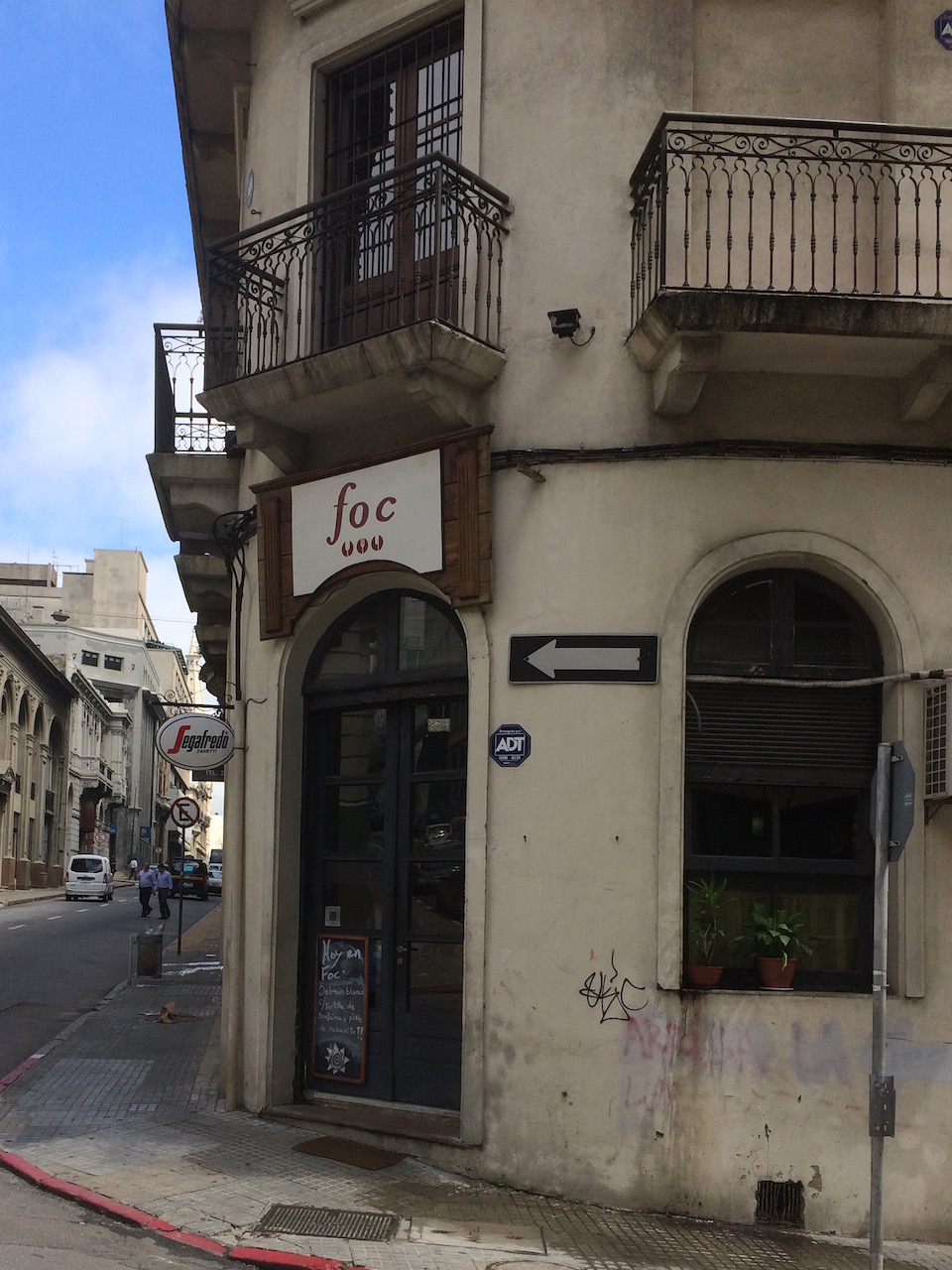 Was it the curious combination of a modern sign hanging on conservatively unremarkable building that draw us inside? Or we just got too tired walking around in the heat of Uruguayan summer? Who knows. What matters is that we by chance found the culinary gem.
There are plenty of good eats in the Uruguayan capital, from cheap and fast to elaborate and upscale. I would not expect less from a city where culinary traditions from Spain and Italy got infused with famous Uruguayan beef. It would be easy to get lost in this somewhat crowded market, but Foc manages to stand out and brings a breath of fresh air into conventional cookery.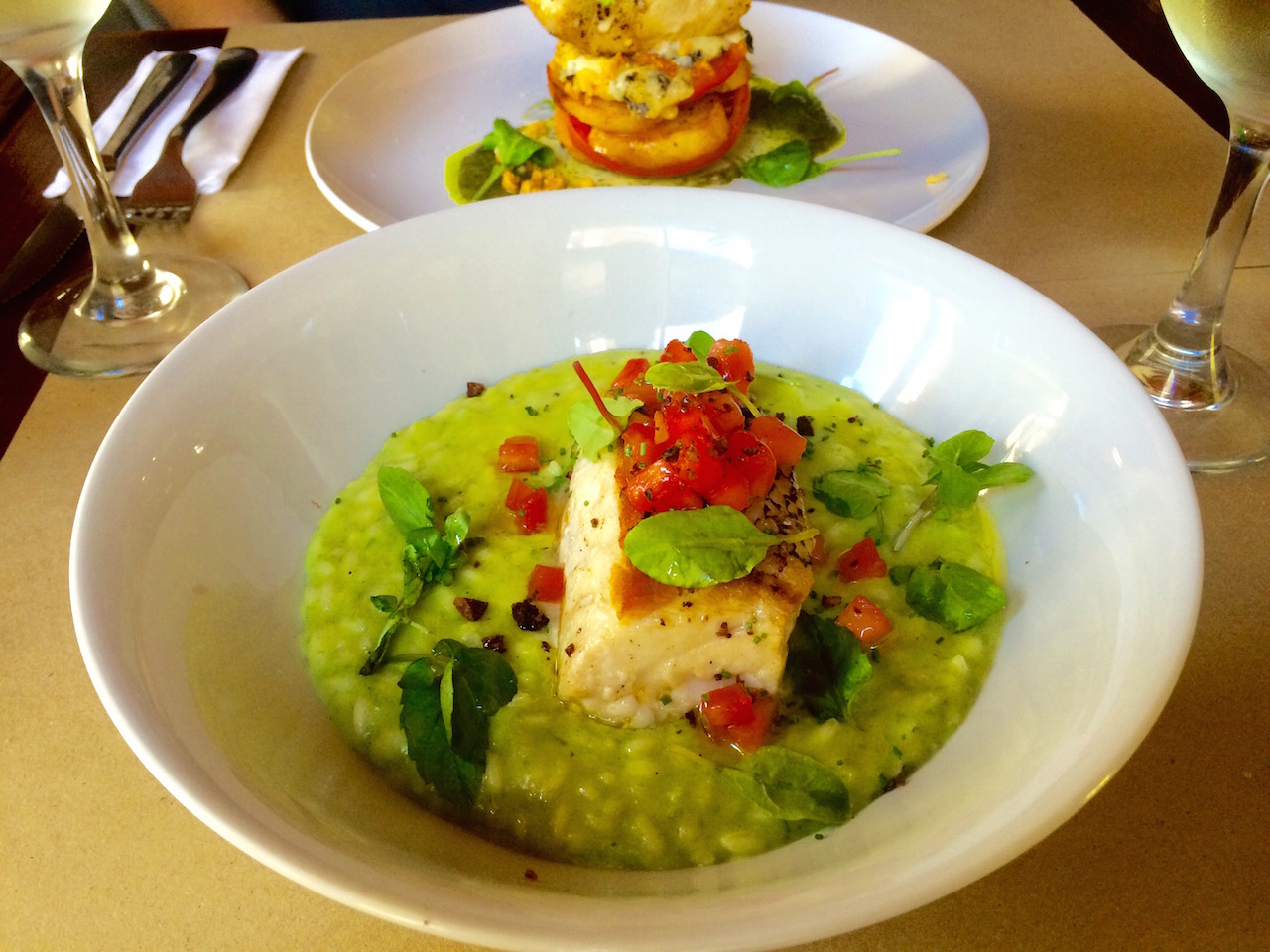 The restaurant is a brainchild of Chef Martin Lavecchia. As we learned later, he is an accomplished Uruguayan chef with impressive international credentials. After studying at his homeland, he went to Barcelona where he spent nearly 9 years. He worked there in various Michelin-starred restaurants including the famous El Celler de Can Roca, the original restaurant of the Rock family, which in 2013 held the title of the best restaurant in the world. Eventually, he returned to Montevideo and opened Foc in August 2012.
The place is small. With just a few tables, it can seat about 20 persons. The tight space makes possible for a lucky patron to observe, at least in part, the process of creating a dish. The kitchen is not visible from the dining room, but there is an area between the kitchen and the tables that looks like a bar except that it is used by the chef and his staff for assembling plates and making salads. There, the presentation of the dishes is given as much importance as their taste.
The menu is short. However, every dish had been given so much thought and executed with such an astonishing precision that I fully subscribe to the idea of quality vs. quantity.
Our lunch in a blink of an eye progressed from "just something to eat" to a very special experience. I am not even talking about the taste, attention to detail in all dishes we tried and the quality of service. But there were two memorable touches that made my day. The first one – a complimentary glass of soup. Yes, the soup was served in a glass. Moreover, it was a carrot soup. I could never in my life fathom that I may like the carrot soup. I would never believe that it was the carrot soup. It was so refreshingly tasty without even a hint of that nasty carrot sweetness.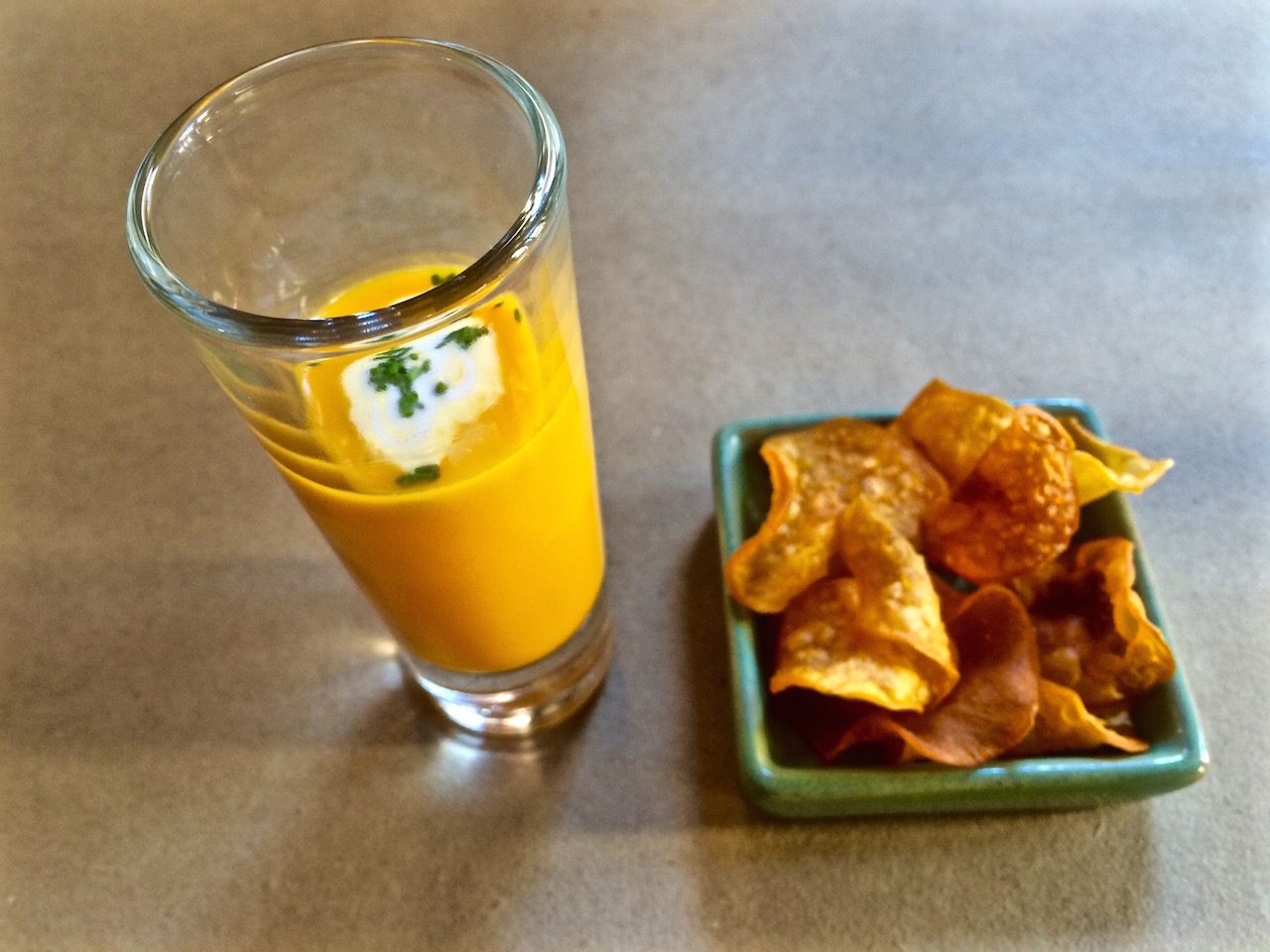 The second one happened by the end of our lunch. The chef himself brought the complimentary dessert. We had a chance to personally thank him for a wonderful experience.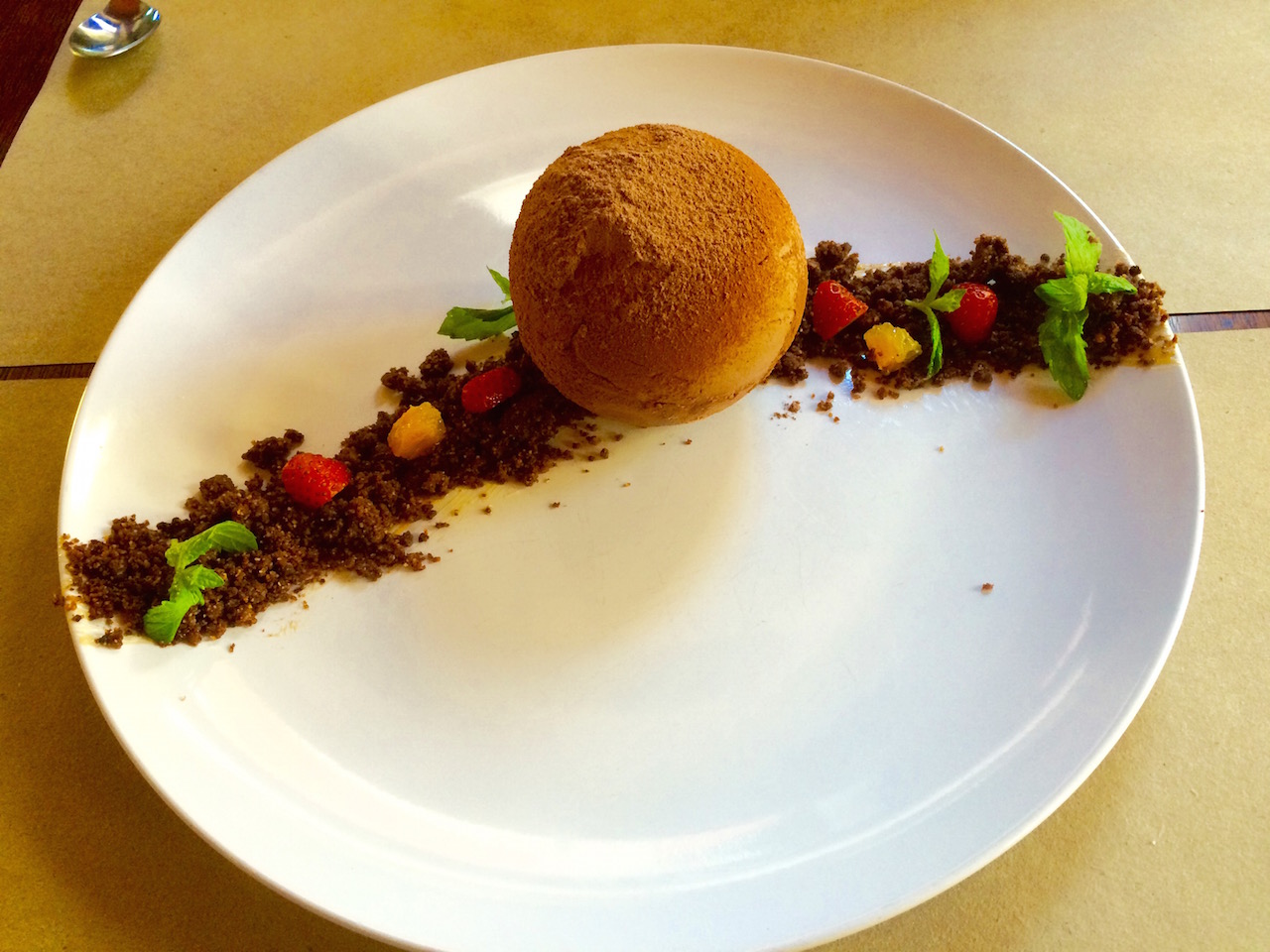 Small touches make the huge difference. The combination of passion, creativity and love of what person does has to be a recipe for success. We wish Chef Martin Lavecchia all the best in his culinary endeavors.
Cash only, accepts reservations
Mon – Fri 12:00 – 16:00
+598 2915 3006
Cerrito 499 , Montevideo, Uruguay, 11000