Agrigento… where on earth is that?
Agrigento sits in the hilly countryside just off the southern coast of Sicily.
Primarily, it is known for impressive Greek temples. Located couple kilometers outside of the city, the Valley of the Temples (Parco Archeologico Valle dei Templi) is the site of the best-preserved Doric temples outside Greece. It's been a UNESCO World Heritage site since 1997.
The Greek poet Pindar once called it "the most beautiful [city] of those inhabited by mortals."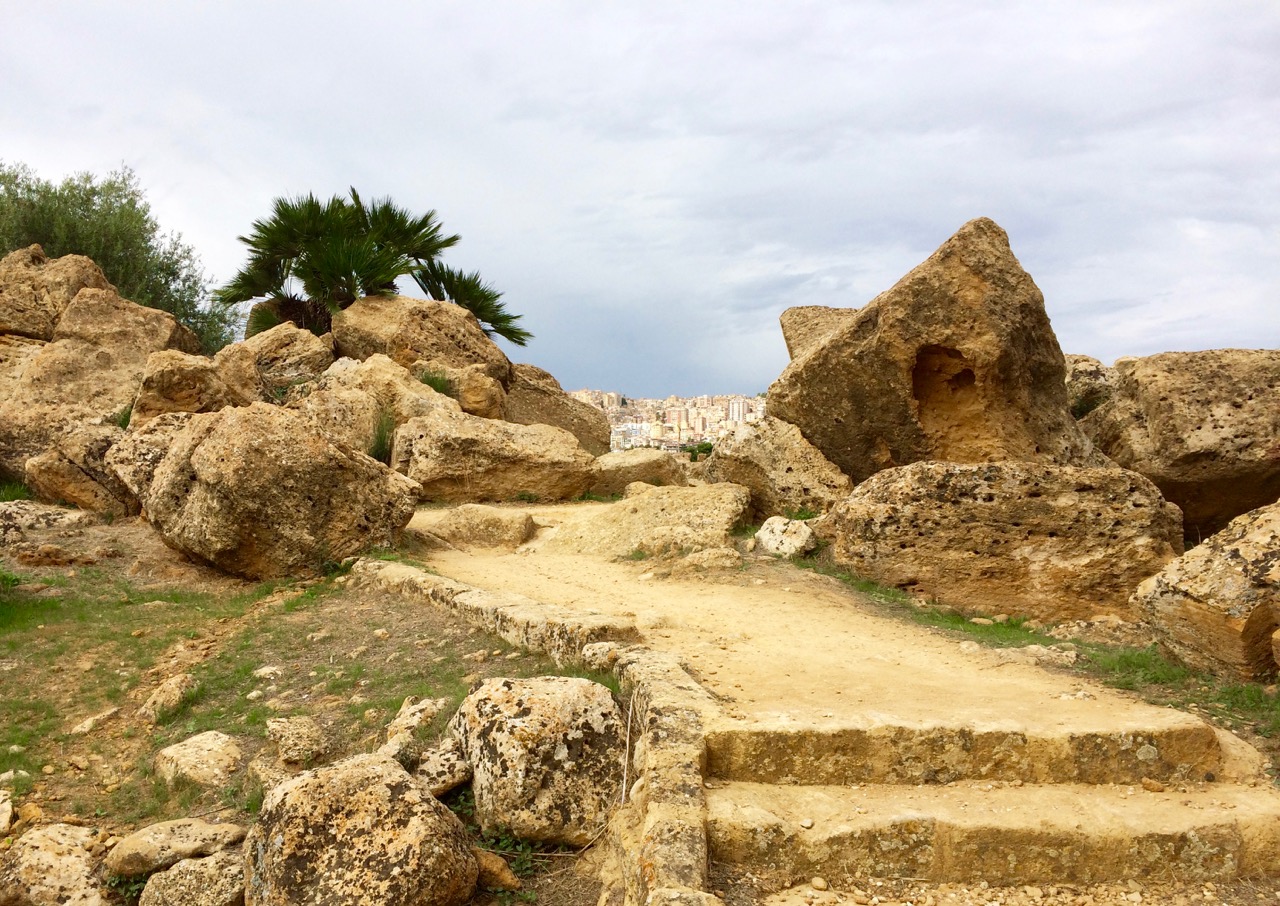 Agrigento in two days
Before coming to Sicily, I never heard of Agrigento. I imagine that I am not alone.
Somehow, this historical gem flies below the radar in a crowded field of island's attractions. To fully appreciate the region without getting buried in lengthy historical scrolls, check Visit Sicily article about Agrigento or read this history buff's guide to the city.
We decided to visit Agrigento in early October to avoid the excruciating heat of Sicilian summer on a 2-day trip.
From the beginning, we fully understood that in 2 days it would be impossible to visit every interesting place in Agrigento region. Thus, we needed a set itinerary to keep us on time and protect from spur-of-the-moment decisions.
Two-day Itinerary for Agrigento
Day 1
I. Valley of the Temples
The Valley of the Temples (La Valle dei Templi di Agrigento) – ruins of 10 Doric temples. La Valle dei Templi is an archaeological site in Agrigento, Sicily, southern Italy. It is one of the most outstanding examples of Greater Greece art and architecture…[Wikipedia]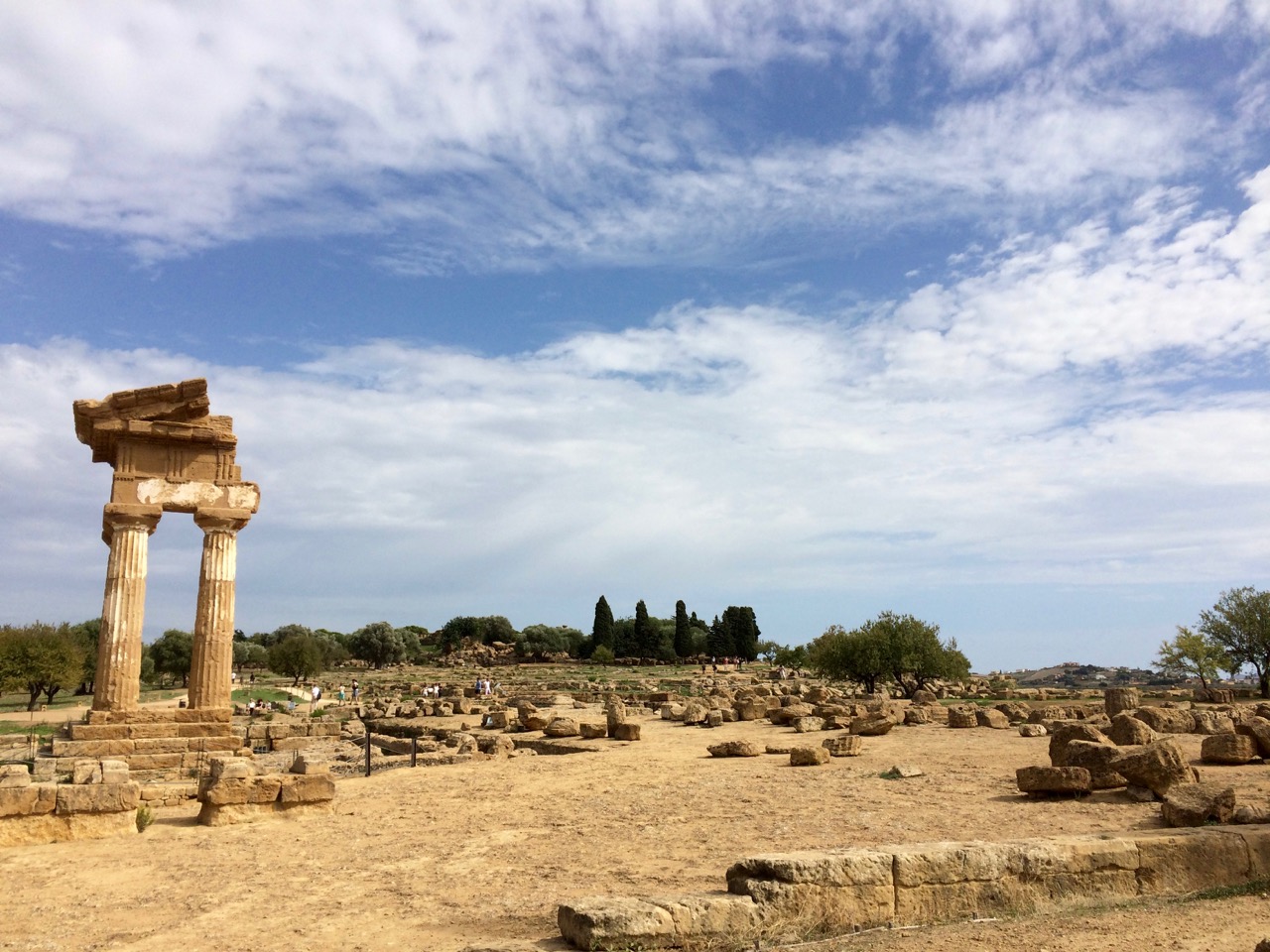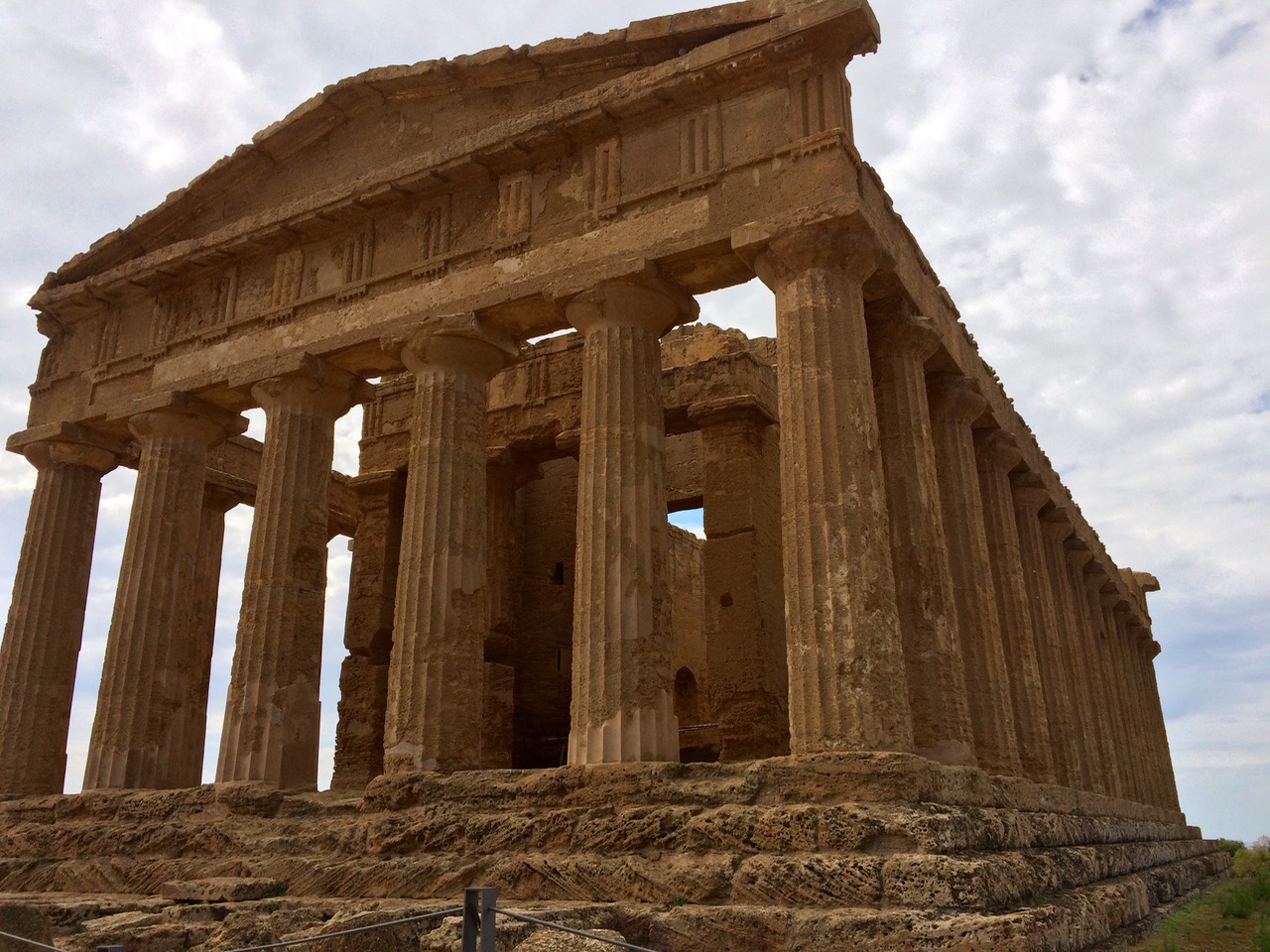 Notes after visiting Agrigento's main attraction
Before the trip, I had some doubts about visiting the Valley of the Temples. From all descriptions, it looked like the epitome of a tourist trap.
Looking back, I am so glad that we decided to give it a try. The Valley is a magnificent place. Ancient Greeks knew how to make a lasting impression, and even after two and a half thousand years it leaves you in awe of their skills.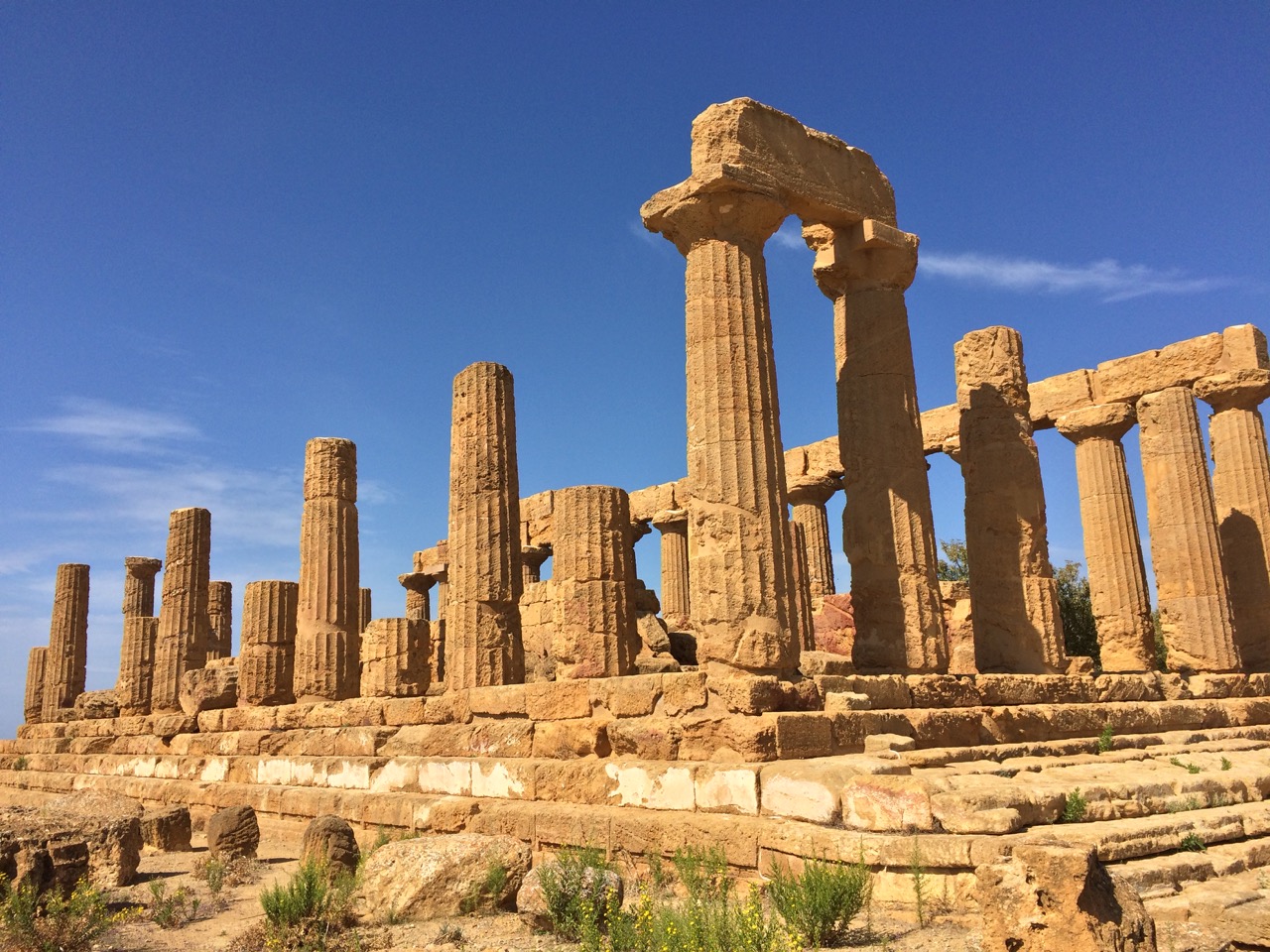 Practical advice to make the most out of your visit to the Valley of the Temples in Agrigento
With little shade available, the Valley could be too hot to visit during brutal Sicilian summer. The first week of October was the perfect choice for us: mostly sunny with occasional clouds and light refreshing breeze.
Sunscreen! Even in October, the sun was pretty intense.
Take plenty of water with you. There are couple cafes (called "Doric bars" 😉 ), but, as expected, everything they sell is outrageously expensive.
Based on my pre-visit research, we planned to spend 2 hours in the Valley. After 4.5 hours, we still hadn't finished the tour. Ultimately, we had to skip Kolymbethra (Greek for swimming pool), a sophisticated system of underground aqueducts that provided ancient Akragas with water recently transformed into a magnificent garden. It's totally worth visiting, but beware that it requires a separate fee, and would take about an hour or longer to explore.
To avoid waiting in ticket line, come to the Valley mid-day.
The Valley of the Temples has two ticket offices: one near the Temple of Juno and another one near the Gate V. Both have car parking areas nearby.
Beware that parking cars along access roads is not allowed. Agrigento Traffic Police patrolling the area would not hesitate to issue a ticket.
There is a pedestrian bridge behind the Temple of Hercules that connects East and West areas of the Valley.
Tired walking around? There is a shuttle that runs between Temples of Juno and Hercules. It costs 3€.
Honorable mention: though not as ancient as two-and-a-half-thousand-years-old ruins surrounding them, the Girgentana goats are very special and look very impressive (you wouldn't want to mess with these horns!). You can find them across the road from the Temple of Concordia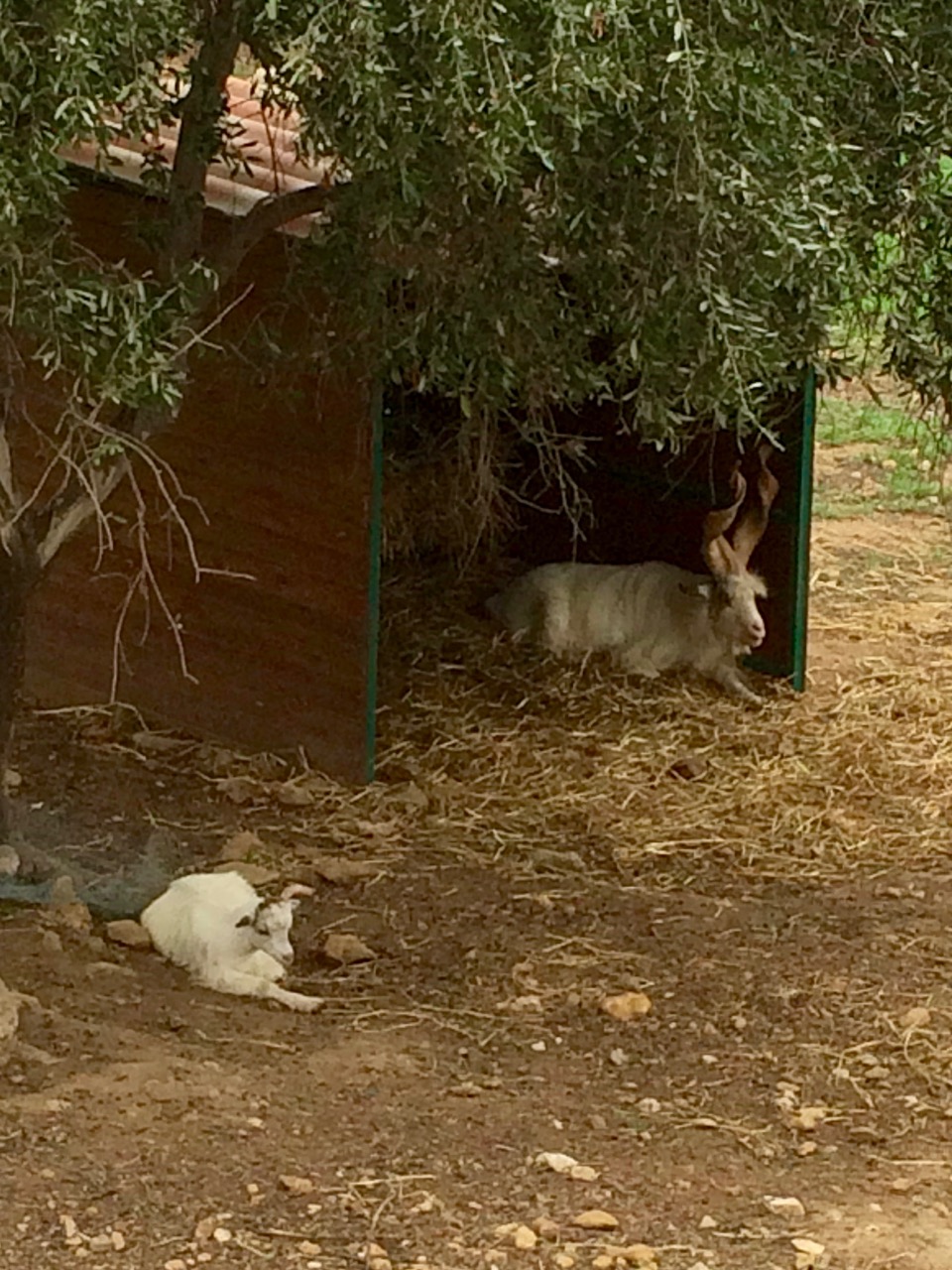 Entrance fee – 10€, parking – 3€ (discounted tickets for EU citizens with IDs)
Hours – Mon – Sun, 8:30 AM – 7:00 PM (8:30 – 19:00)
From July 15th to September 18th there are evening and night tours of illuminated temples.
Some useful information about the site, parking, etc… could be found on this website (in English)
Information about tickets, hours, etc… could be found on this website (in Italian)
II. Scala dei Turchi
Scala dei Turchi (Stair of the Turks) – a rocky cliff on the coast of Realmonte, near Porto Empedocle, southern Sicily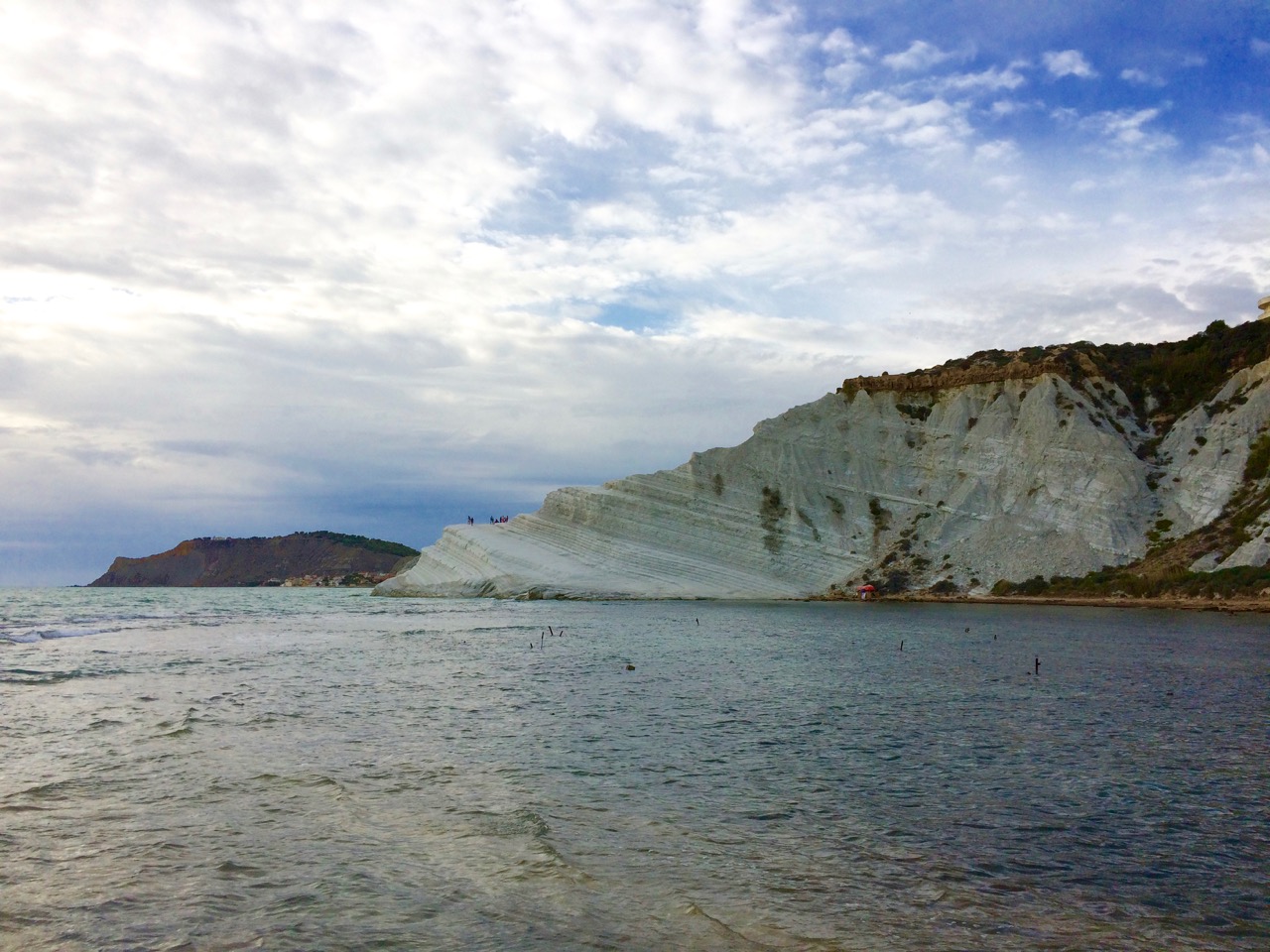 Notes after visiting Turkish Steps near Agrigento
Scala dei Turchi is on everyone's list of places to visit in Agrigento, so expect some company.
Moreover, every visitor would try to outdo others in taking a most memorable photo. At times, it makes Turkish Steps looks more like a backyard of some 19th-century asylum than a natural wonder.
However, be patient and wait till sunset. Even with cloudy skies, you would be rewarded with amazing views.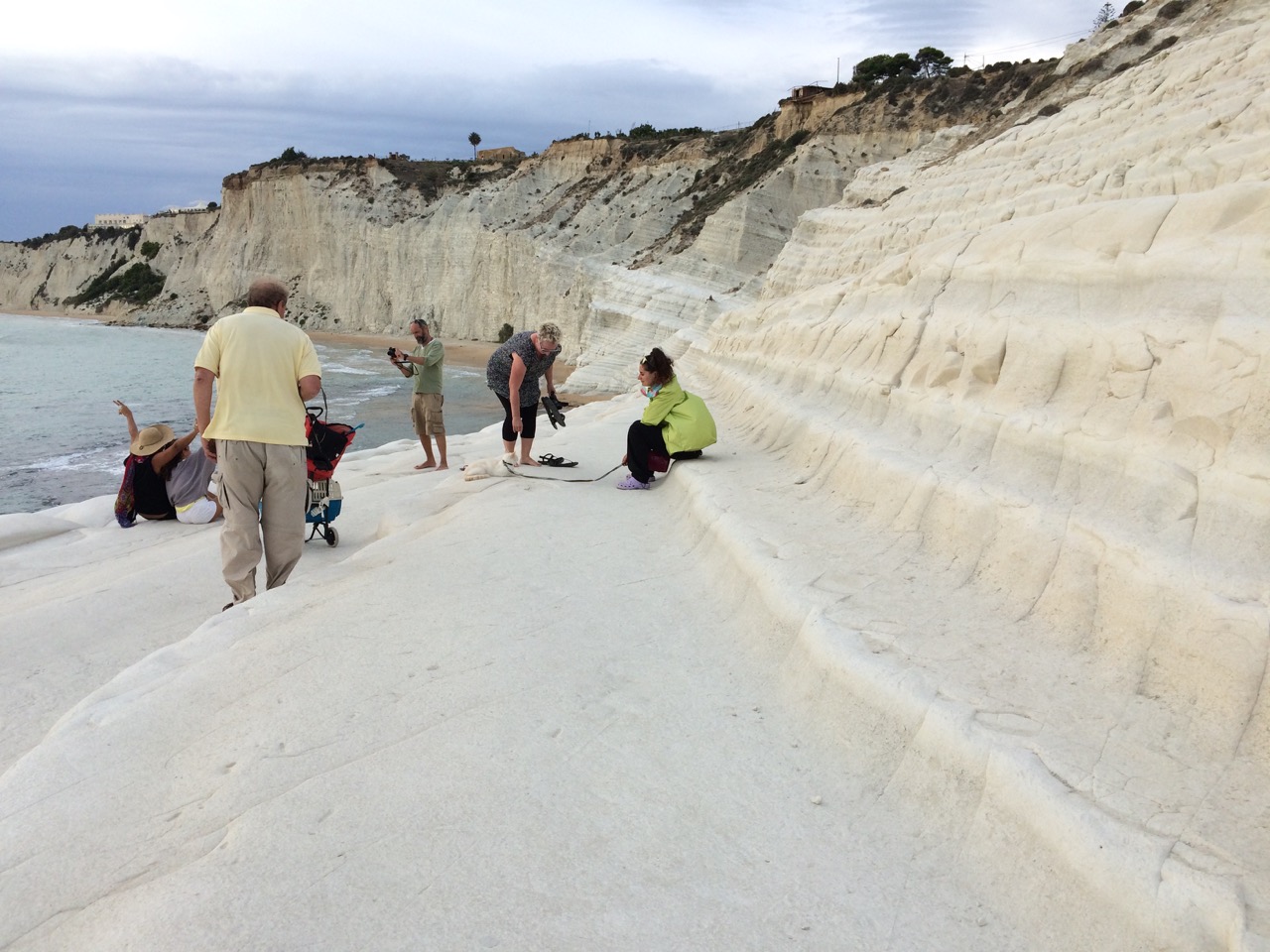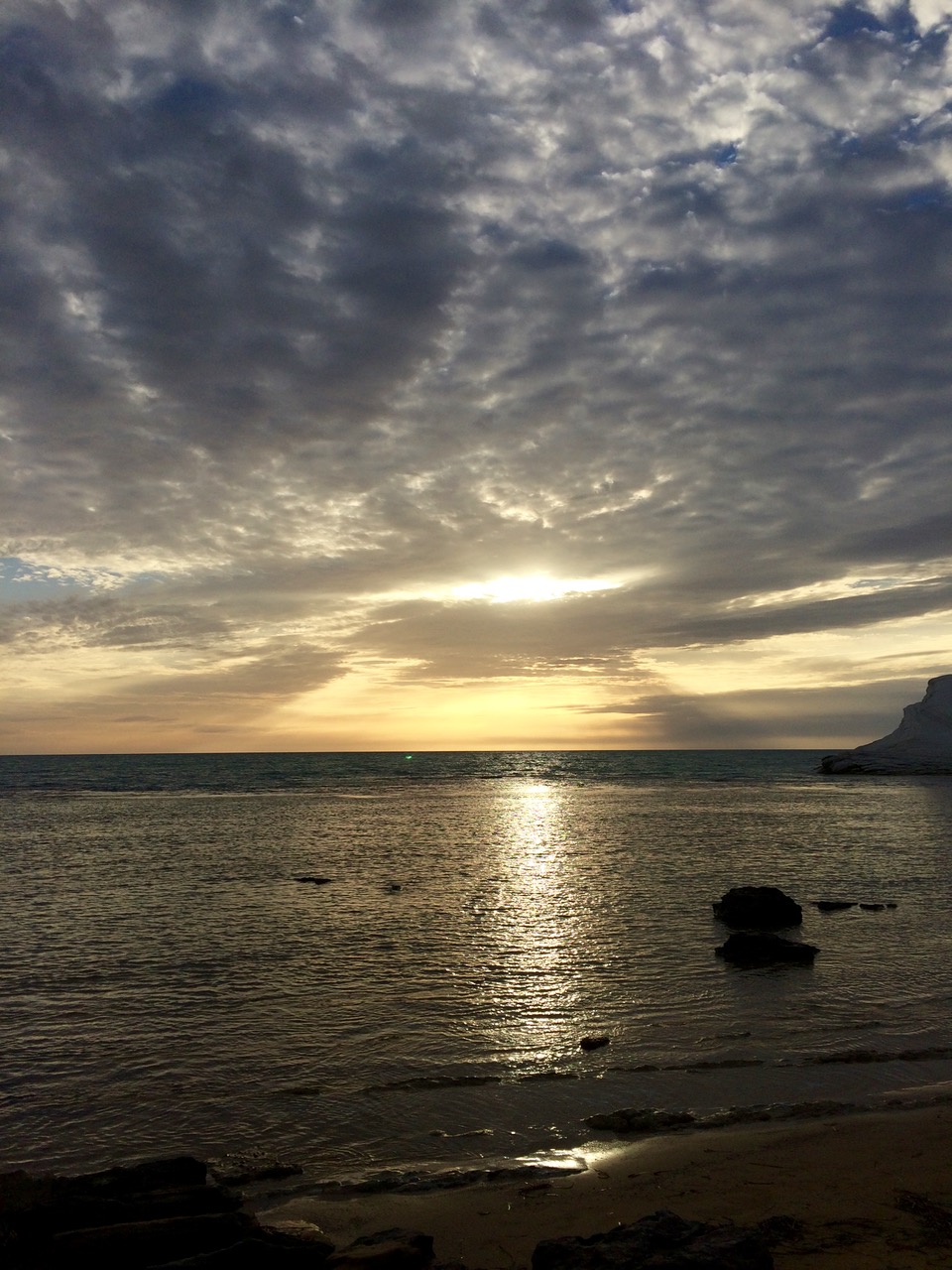 Practical advice to make the most out of your visit to Scala dei Turchi near Agrigento
Beware that parking cars along the road is not allowed. Traffic police occasionally patrols the area and would not hesitate to issue a ticket.
There is a parking nearby that opened not long time ago exclusively for Scala dei Turchi visitors. Parking fees are hourly-based with maximum daily fee ~15€. We paid 7€ for 2 hours.
III. The Old Town Agrigento Walkabout
The old town Agrigento walkabout was on our to-do list, but after a long day visiting the Valley of the Temples and Scala dei Turchi, we just drove through the old town instead. With no time to spare, it was not our first priority. If we had more than two days, we probably would spend half a day exploring the center of Agrigento.
Practical information to make the most out of your visit to the Old Town Agrigento
Parking could be a problem. There are three choices:
driving around and trying to find a parking spot
it is possible to park at the Valley of the Temples and take a bus
there is a metered parking at the train station
Old Agrigento Maps: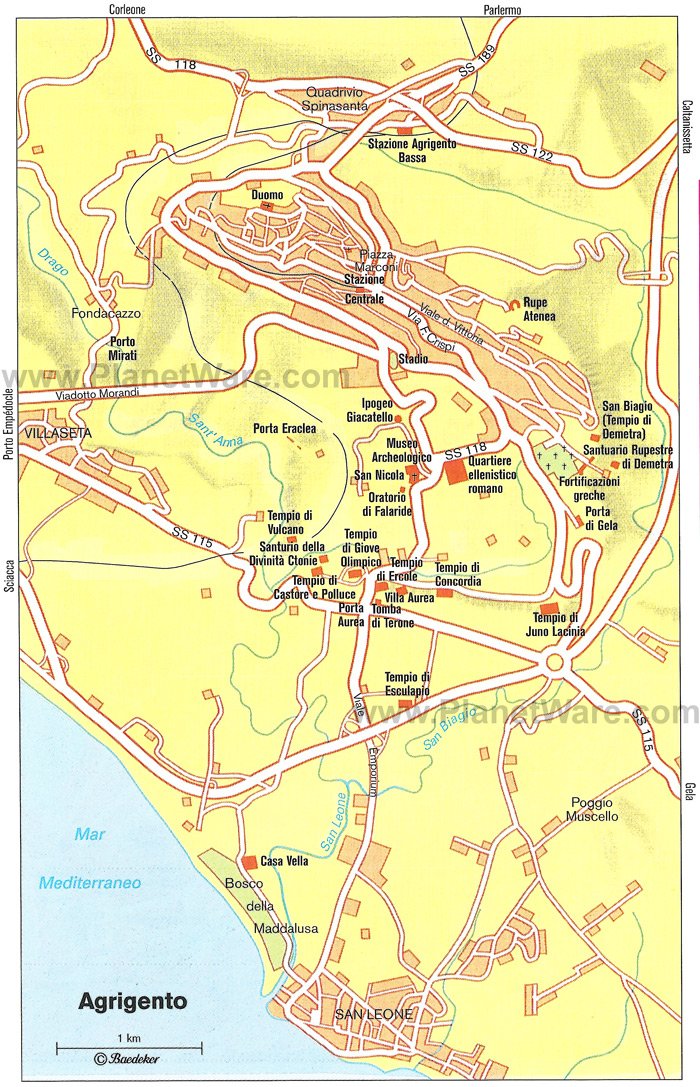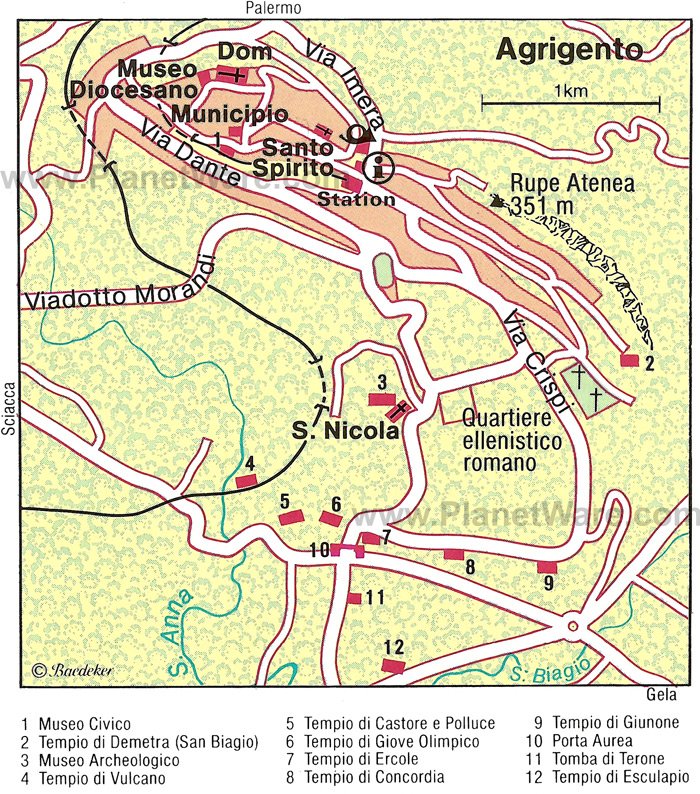 Day 2
Eraclea Minoa
The walk along the cliff next to ruins, delicious food, the beach.
Coming to Eraclea Minoa was an unexpected treat.
We drove there just to quickly check the ruins and planned to get back to Agrigento to eat lunch in some of the recommended restaurants and walk around the old town. Instead, we spent the whole day in Eraclea Minoa.
We skipped the ruins (frankly, the Valley of the Temples is much more impressive), and walked around the cliff instead.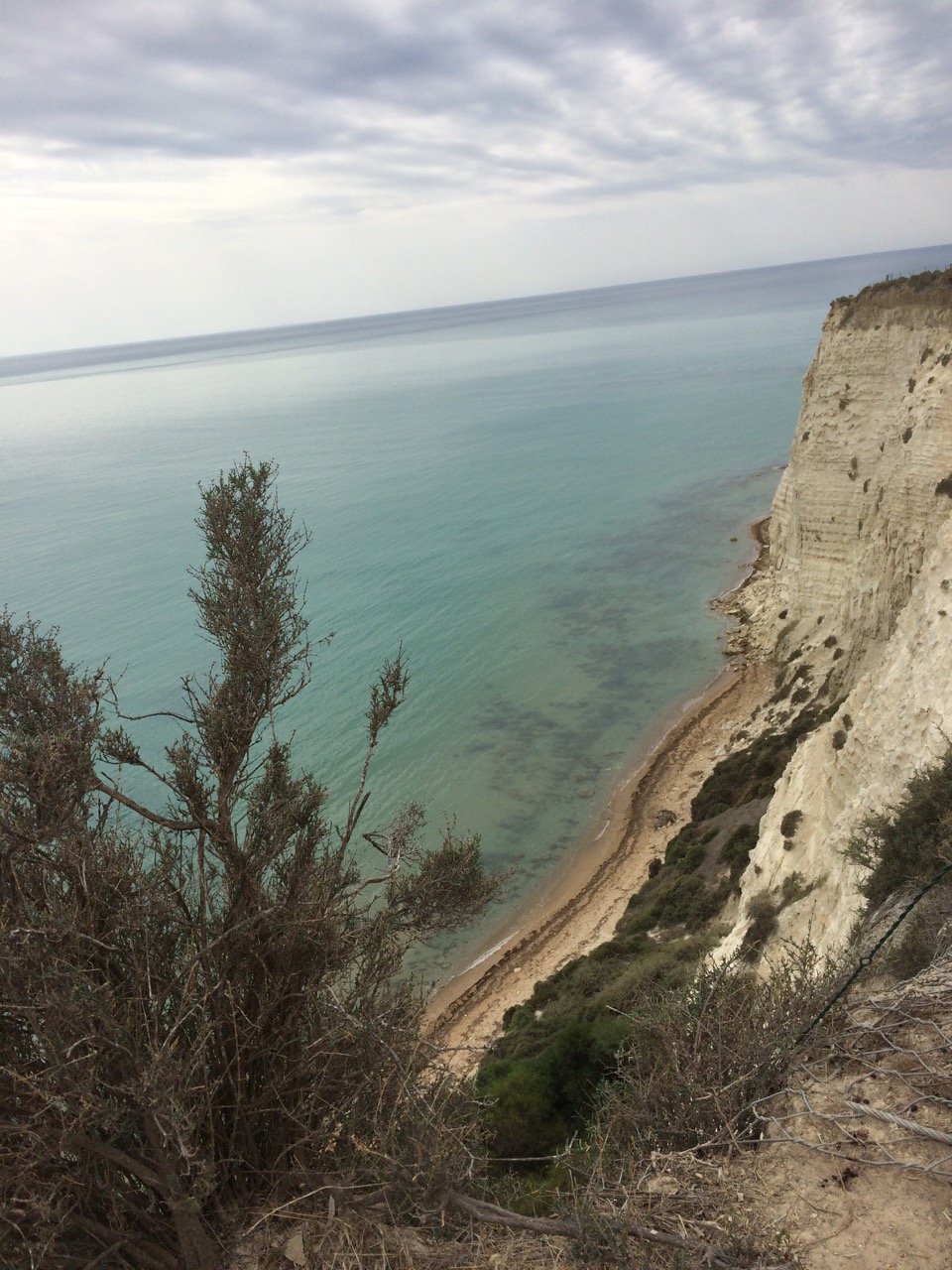 Next, we drove to Cattolica Minoa village, parked the car and ate a delicious lunch at Lido Garibaldi restaurant.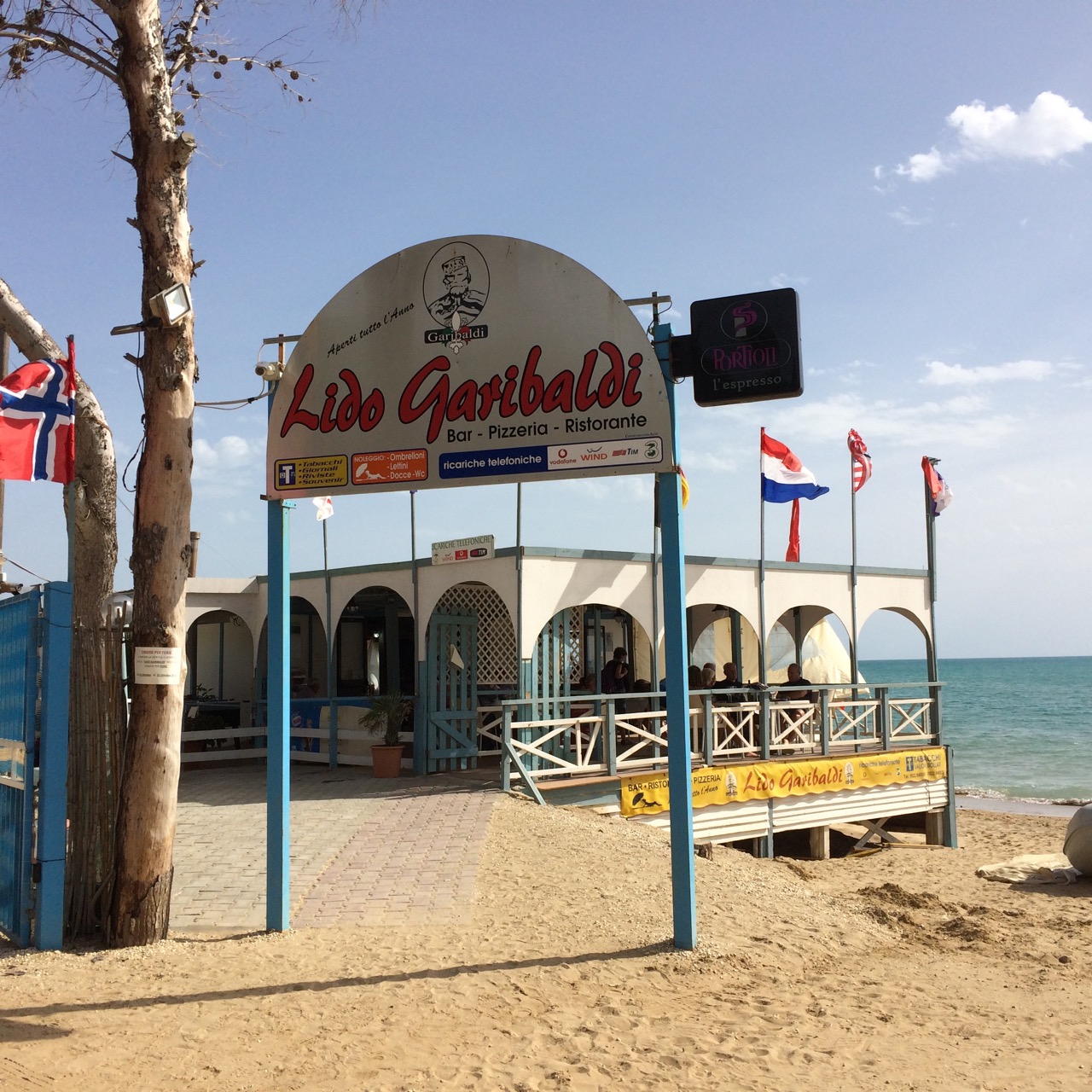 The rest of the day – the beach!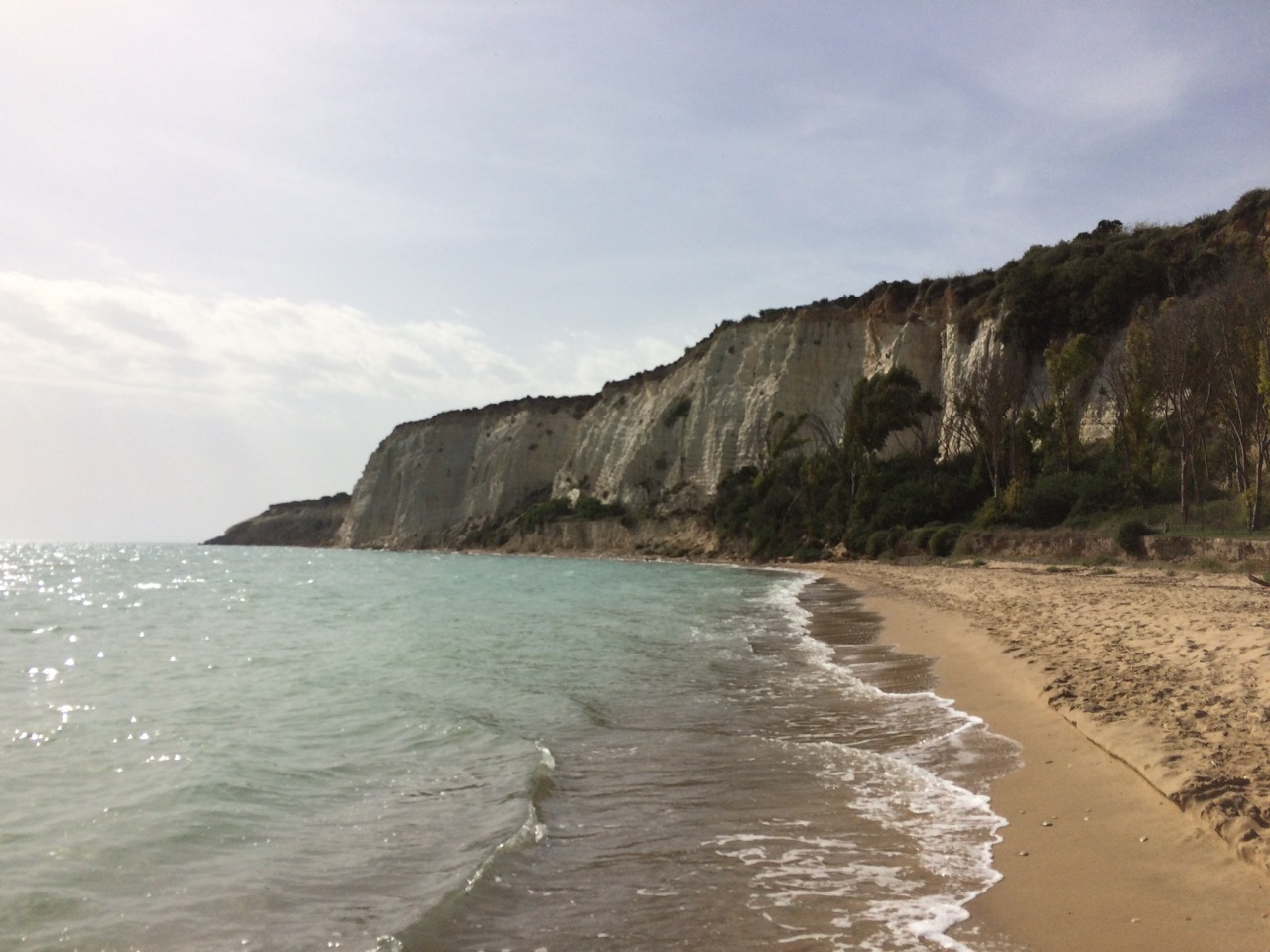 Where to eat in Agrigento

Kalos in Agrigento (very close to the train station)

Capotavola (close to Kalos)
Leon d'Oro – unassuming; great fish and vegetables – sadly, permanently closed now.
Lido Garibaldi – on Eraclea Minoa beach
Getting to Agrigento
We decided to rent a car. However, the city is also accessible by train and by bus.
Depending on traffic, it takes between 2 to 3 hours to drive from Palermo to Agrigento.
More interesting places around Agrigento
There are three places that were originally on our itinerary (see below).
We haven't visited them for two reasons: 1) we liked the Valley of the Temples and Eraclea Minoa so much, that we decided to spend more time there at the expense of visiting fewer locations; 2) it was not clear whether Torre Salsa and Maracube de Aragona were open to visitors. If you decide to visit either place, contact them first.
I. Sciacca
Sciacca (also Schiacca) is known for its beautiful views of Mediterranean.
The city still retains its medieval layout, which divided the town into quarters, each laid out on a strip of rock descending toward the sea.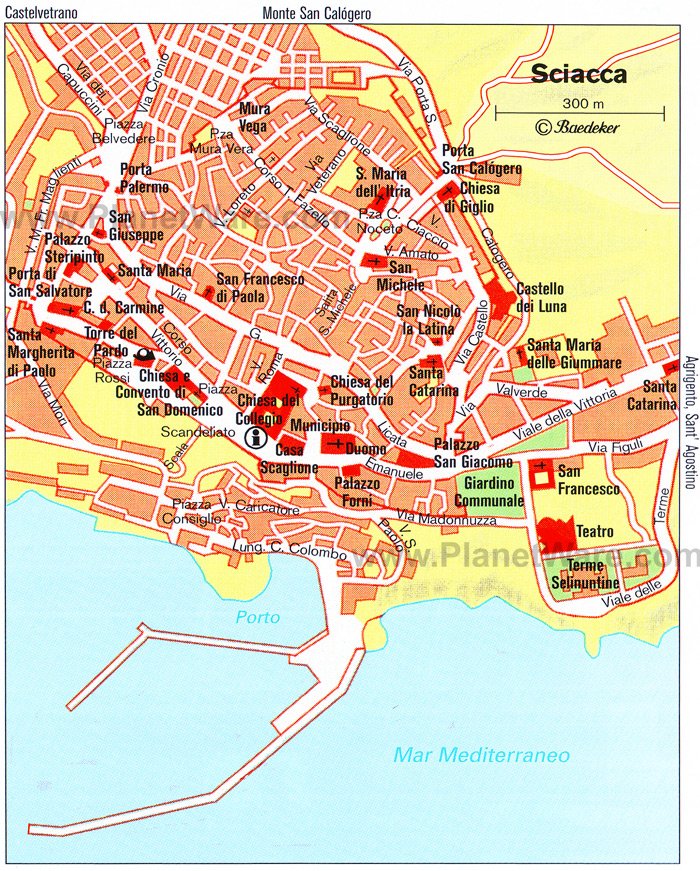 Besides usual array of attractions, there is a unique one in Sciacca: The Castello Incantato was created by Filippo Bentivegna, who carved 3000 heads of stone and wood (devils, knights, gods, and historical figures) behind his house in the early 1900s.
Location: Via E. Ghezzi, Contrada Sovareto
From April until September : Tu-Su 10:00-12:00 and 16:00-20:00
From October until March 09:00-13:00 and 15:00-17:00. 3000
II. Natural Reserve of Torre Salsa
Natural Reserve of Torre Salsa (Riserva Naturale Orientata di Torre Salsa)
NOTE: before going there, check conditions first. Occasionally, their website warns about impassable roads and mud slides due to heavy rain.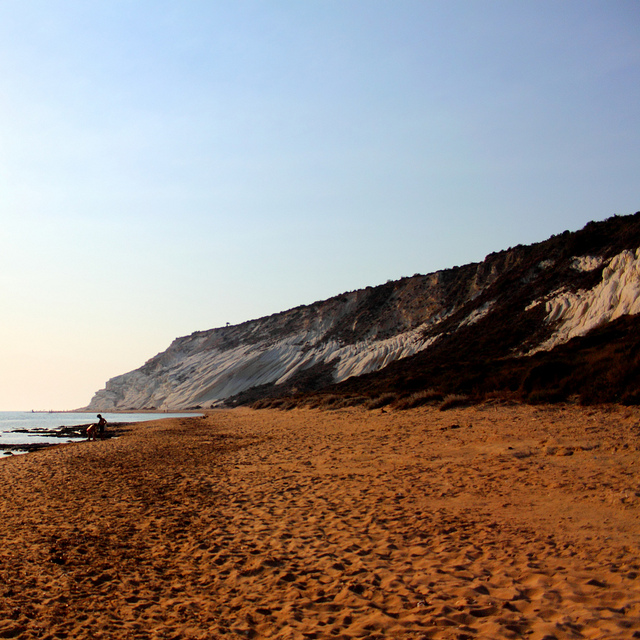 Parking costs vary from 3€ to 10€.
The entrance to the reserve:
III. Riserva naturale integrale Macalube di Aragona
Riserva naturale integrale Macalube di Aragona – a moonlike landscape of mini mud craters and sporadic mini geysers resulting of the methane gas mixing with salt water and clay.
NOTE: before visiting check if open. It was temporarily closed in 2014 due to a tragic accident where 2 children died as a result of mud eruption.
If you are interested in off the bitten path places around the world, you may also like:
Published: October 2015. Last update: May 2019