Where is Trang An and why is it famous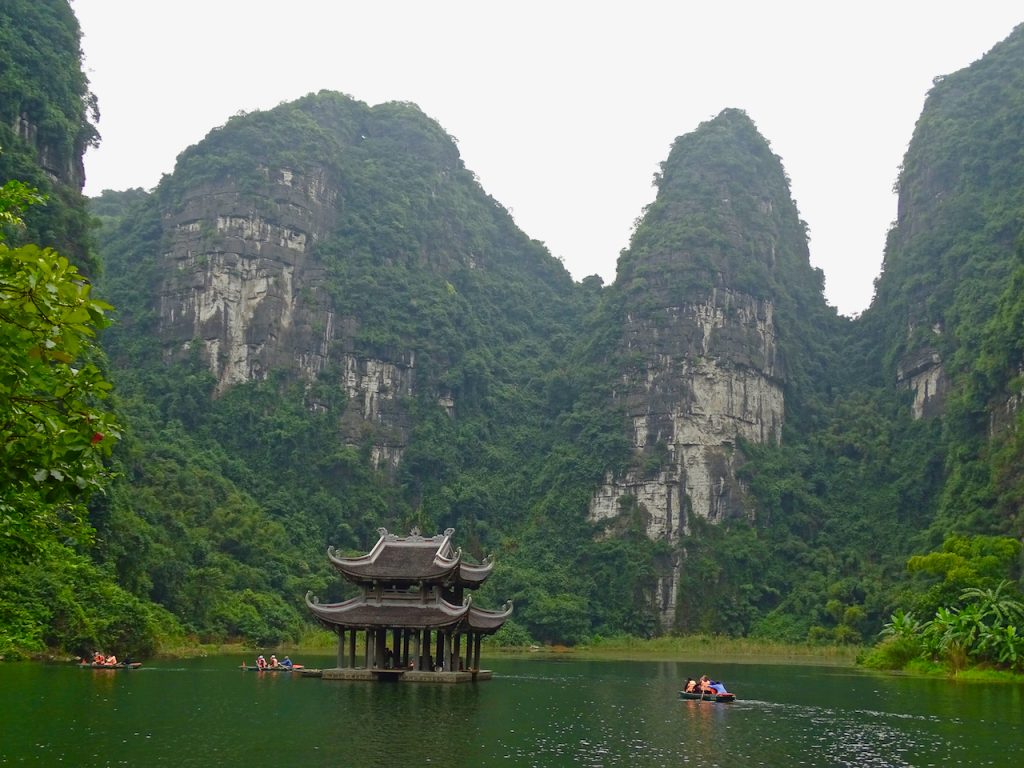 Can you imagine standing on the island that was once a home of the legendary King Kong? Just a few hours earlier, back in Hanoi, I would laugh at this suggestion.
Welcome to Trang An, the location where last year's blockbuster, Kong: Skull Island, was shot.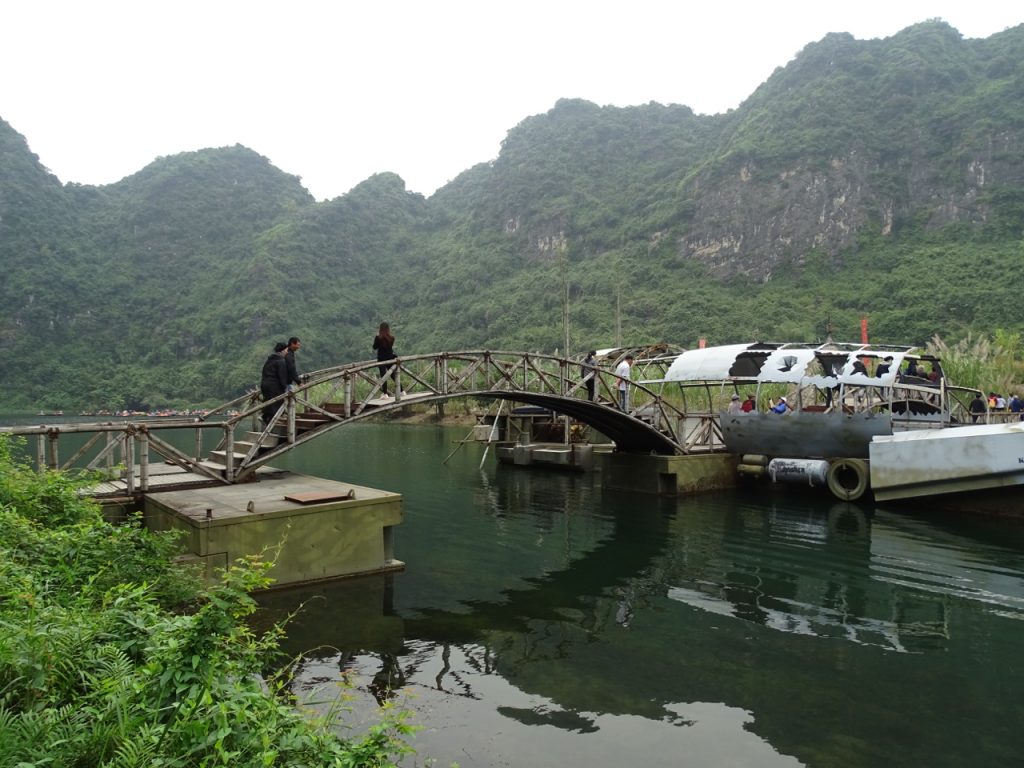 It was eerily quiet now. The river was dreamily hugging craggy mountains. It hasn't rained for days, so water was calm and crystal clear. Heavy gray skies couldn't dull dazzling green hues around me.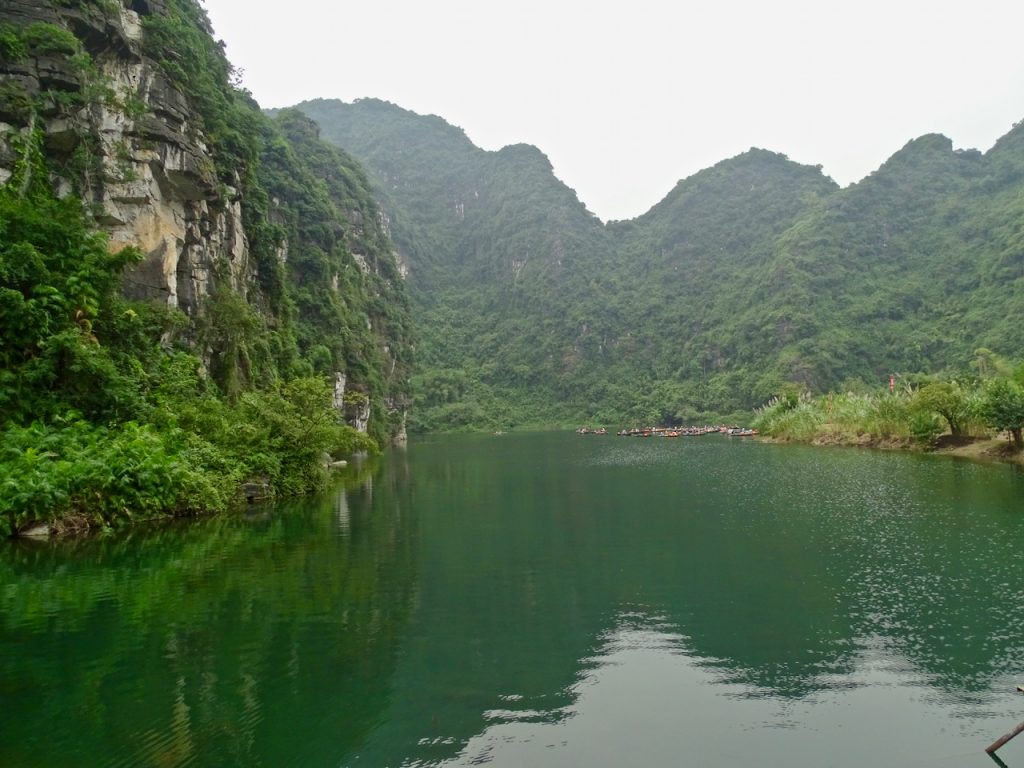 Was it some ancient deity who spilled a handful of emeralds around? The layers of misty mountains hid their rocky hearts under lavish greenery. The tranquil water mirrored the landscape resembling an enormous slab of polished malachite.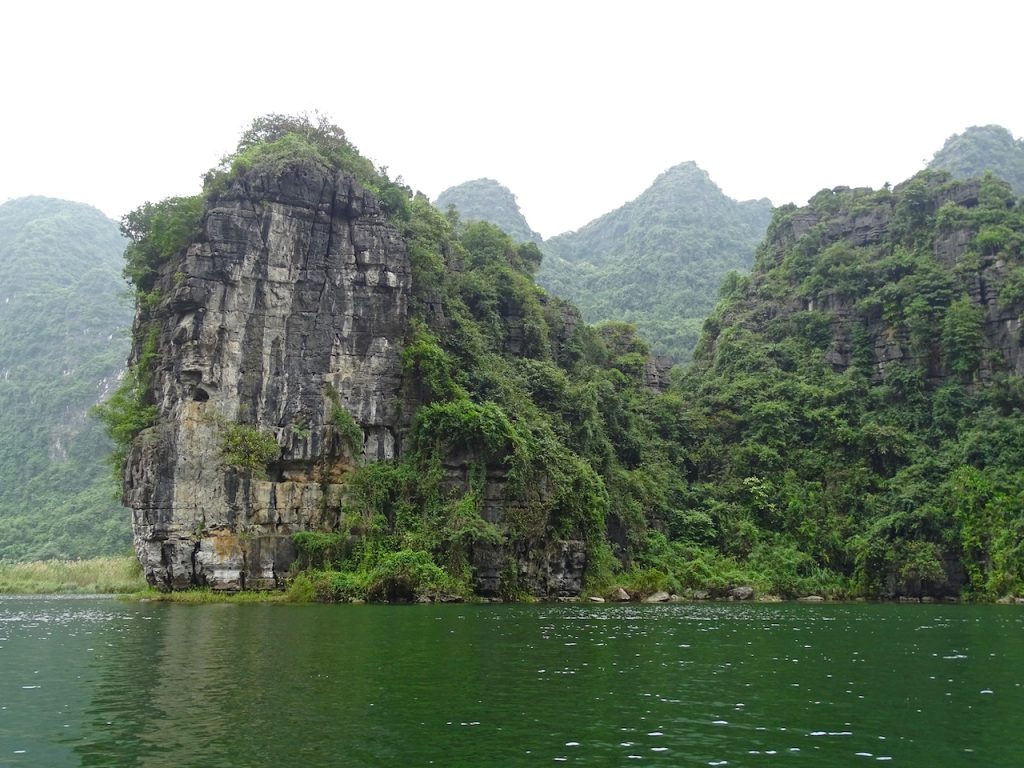 I should like to be buried there, seriously
Back in the day, Gerald Durrell's books sparked my curiosity and set a foundation for my transition into the world-roaming traveler. One of the characters, his Mother, had a rather peculiar way of distinguishing places she really liked.
"It's a glorious place," agreed Mother, and then gave it her highest accolade, "I should like to be buried there." This was exactly my sentiment when I first saw Trang An.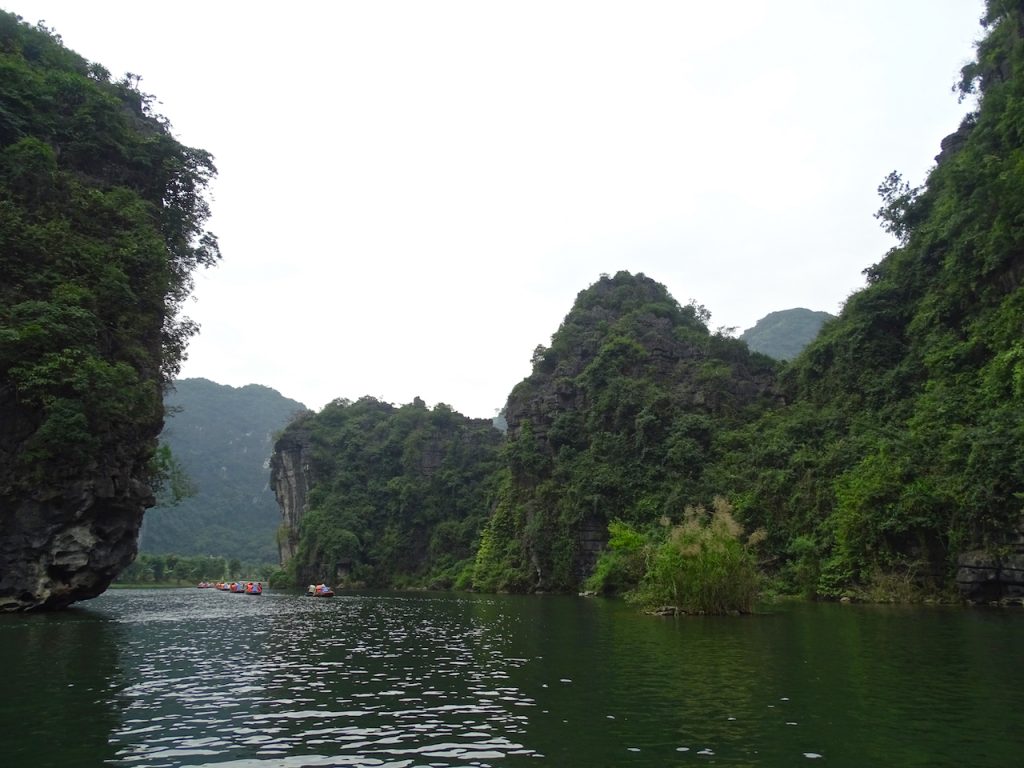 If you never heard about Trang An, I am not surprised. Its full name is Trang An Landscape Complex – this is how it's listed as UNESCO World Heritage site.
It was added to the UNESCO list in 2014 with the following description: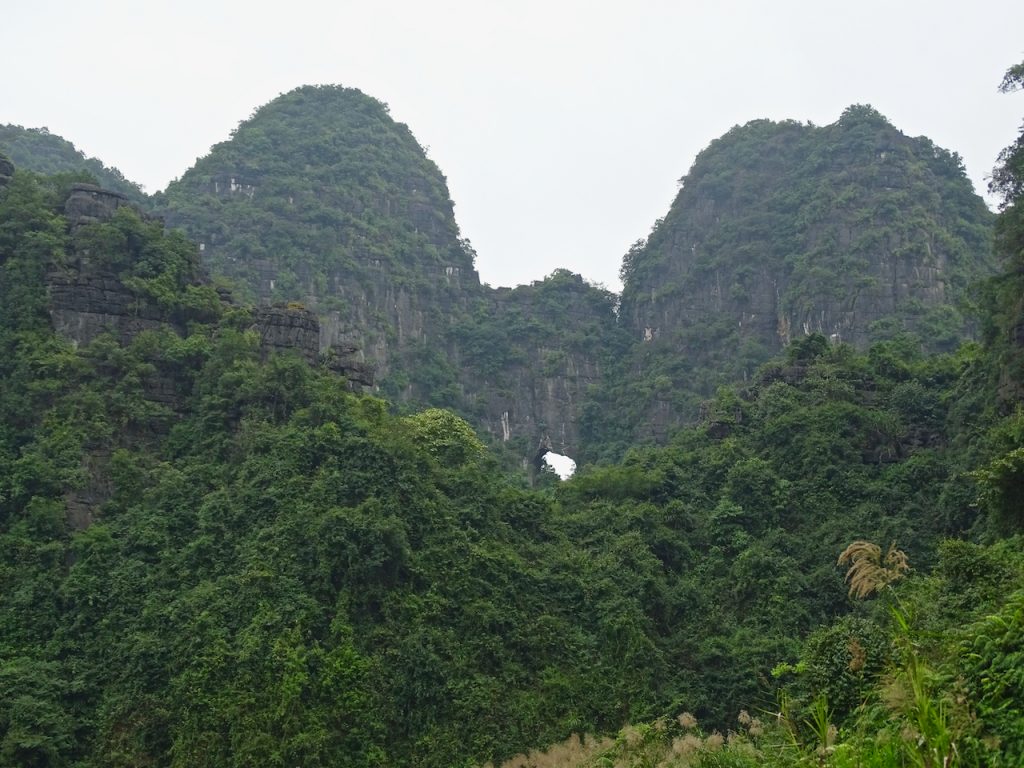 Situated near the southern margin of the Red River Delta, the Trang An Landscape Complex is a spectacular landscape of limestone karst peaks permeated with valleys, many of them partly submerged and surrounded by steep, almost vertical cliffs. Exploration of caves at different altitudes has revealed archaeological traces of human activity over a continuous period of more than 30,000 years. They illustrate the occupation of these mountains by seasonal hunter-gatherers and how they adapted to major climatic and environmental changes, especially the repeated inundation of the landscape by the sea after the last ice age. The story of human occupation continues through the Neolithic and Bronze Ages to the historical era. Hoa Lu, the ancient capital of Viet Nam, was strategically established here in the 10th and 11th centuries AD. The property also contains temples, pagodas, paddy-fields, and small villages.
This dry corporate language fails to project the uncommon beauty of the area.
Due to its extraordinary appearance, Trang An is locally known as Inland Ha Long Bay.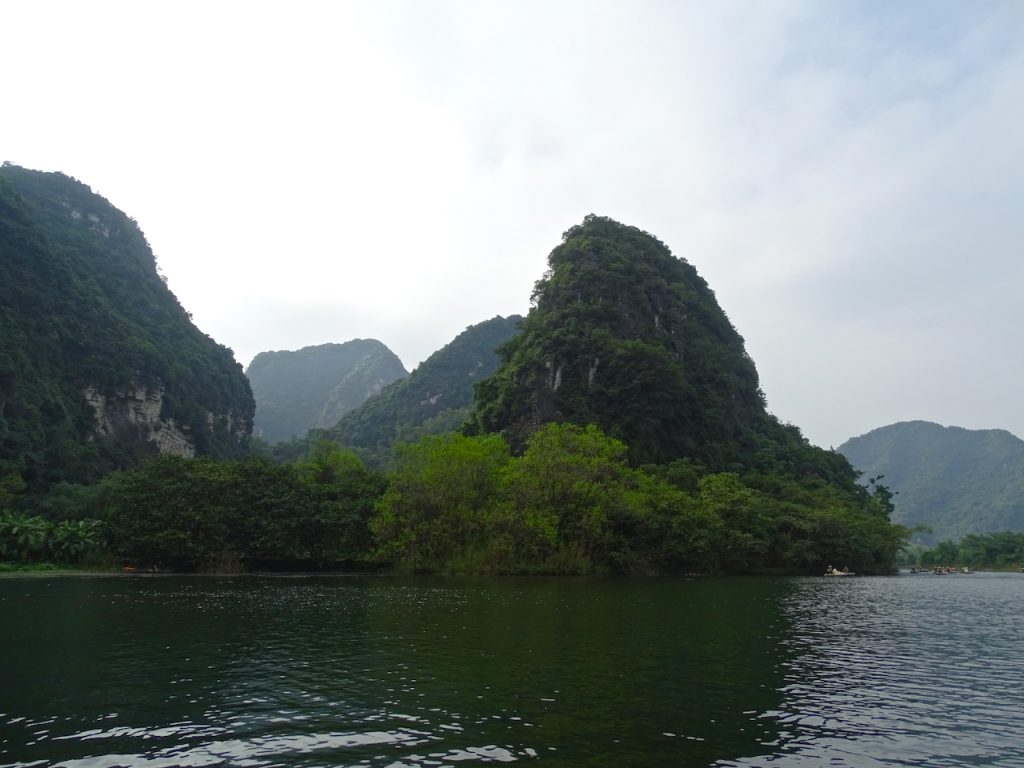 Trang An confusions
There is a confusion regarding this monicker though. Some foreign visitors use it to describe Tam Coc, where boat rides are also available, instead of Trang An.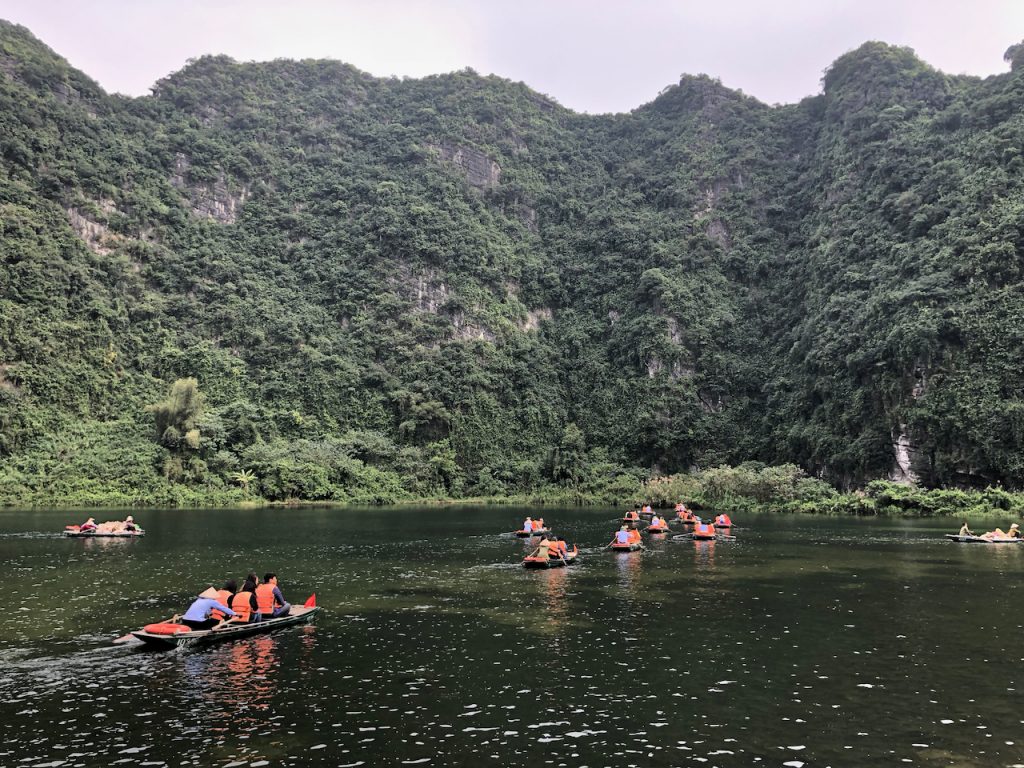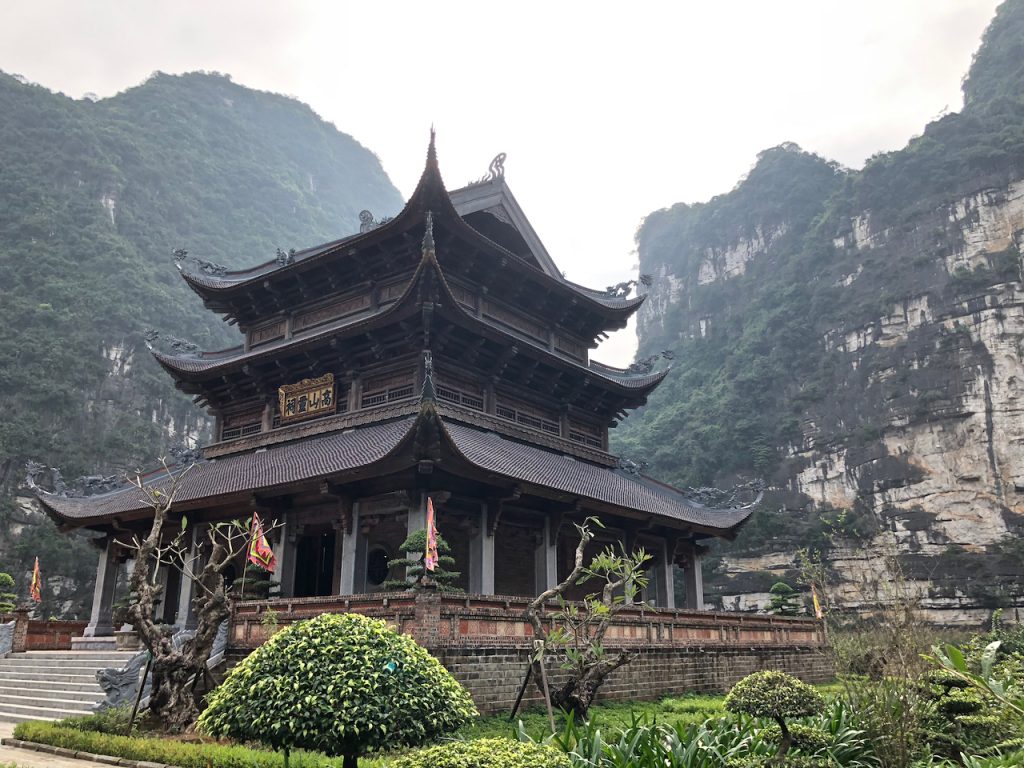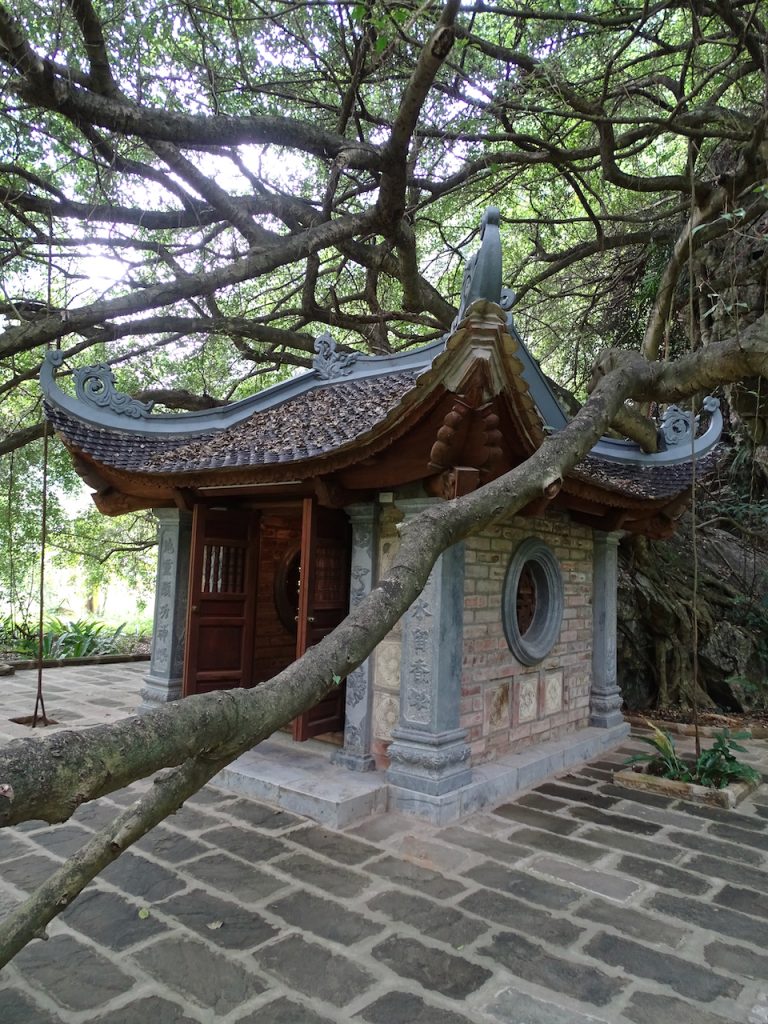 Another sad mistake happens when visitors walking through the village created as a set for shooting Kong: Skull Island.
Some foreigners assume that the settlement and its inhabitants are genuine Vietnamese villagers. No. It's just a Hollywood illusion.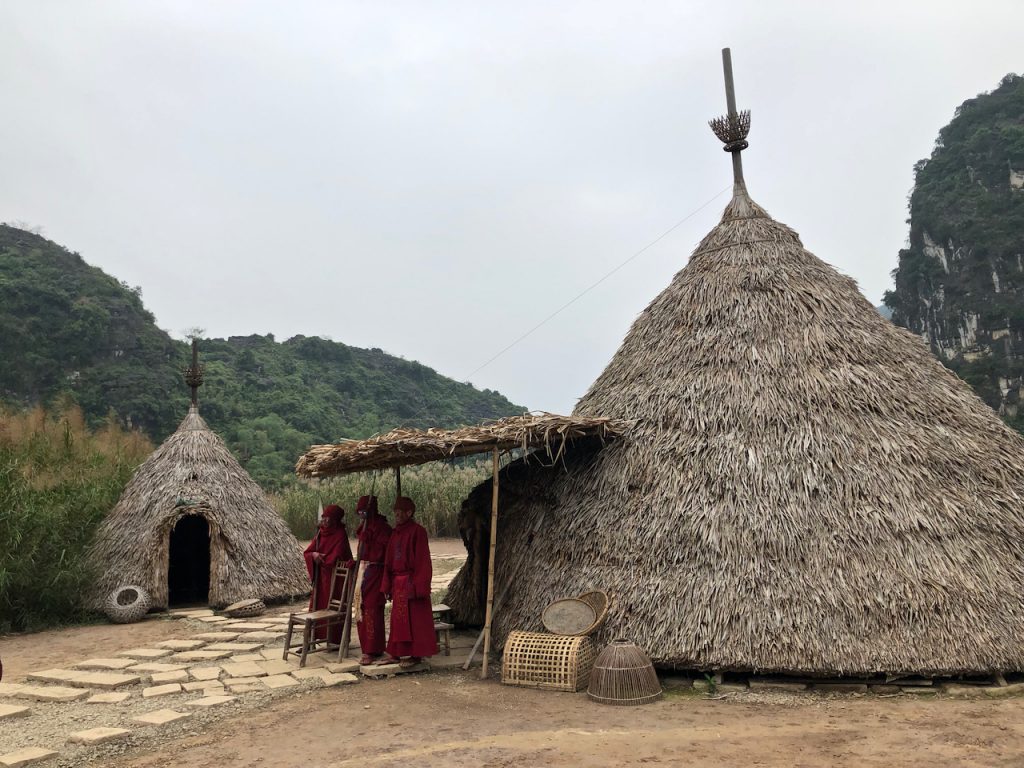 Millions-years-old beauty
Trang An is surrounded by paddy rice fields and villages and has a geological age of about 250 million years.
The area is unique in having been submerged by the sea several times in the past but is now emergent on land. Fluctuations of sea level are clearly visible in the cliffs, form of caves, wave-cut platforms, and marine shell layers.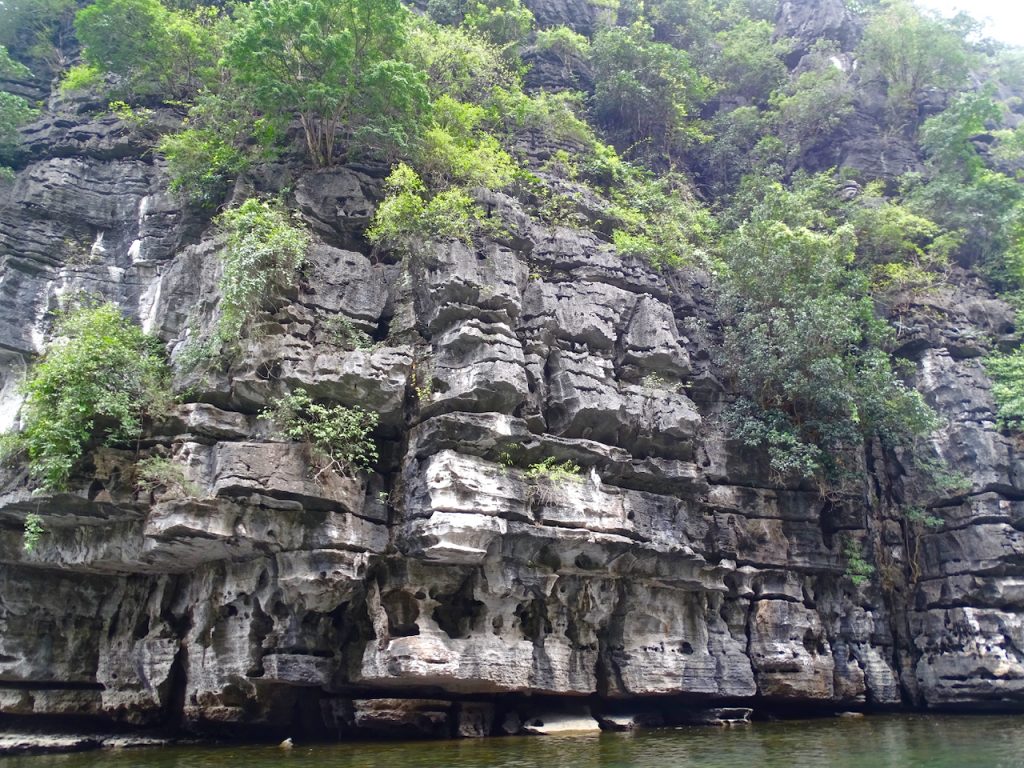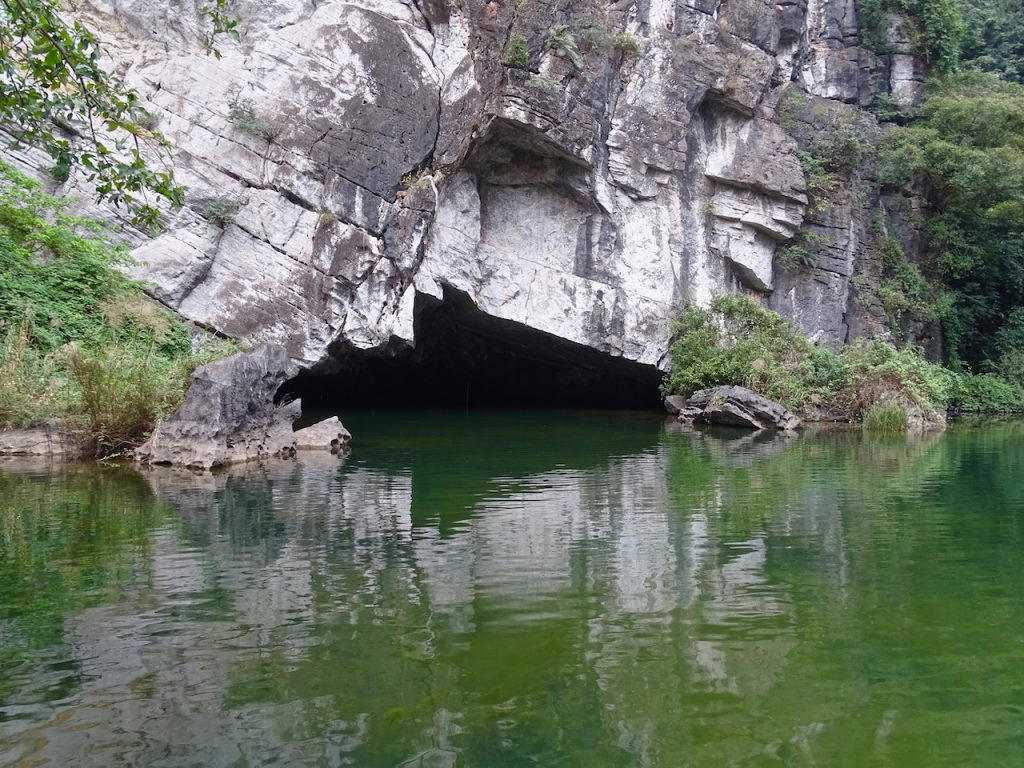 Towering mountains wrapped in a lavish rainforest, with extensive internal pools and narrow cave passages filled with quietly flowing waters, create a remarkably beautiful and tranquil landscape.
Trang An is dominated by a spectacular array of forest-covered limestone rock towers up to 200 meters high.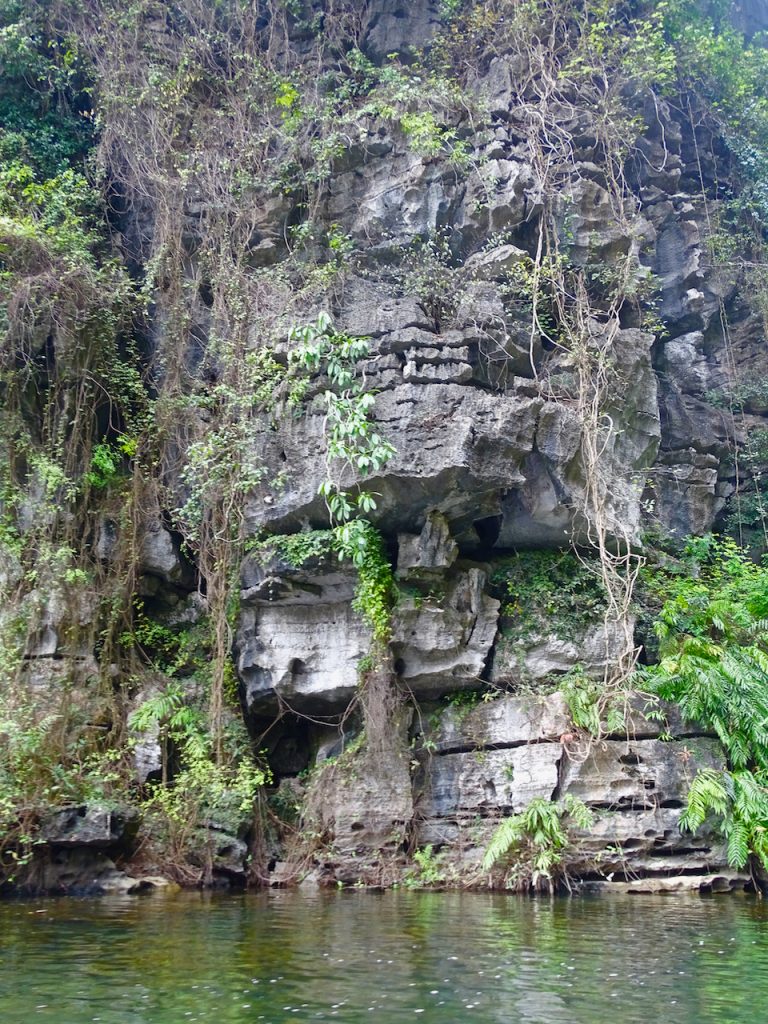 Trang An contains over 30 lakes filled with exceptionally clear water (I could see the lake floor all the time) connected by 48 twisted caves.
According to a different source, geologists discovered 64 caves and roofs in the core area of Trang An. Each cave is unique and a beauty on its own accord.
Caves have personal names associated with local legends (for example, Cooking Wine Cave). Many carry archaeological significance due to historical findings of ancient household items.
Thanks to these discoveries, it is known that humans lived in Trang An area at least for 30 000 years.
Travel Tips
• Though tipping is optional, I would recommend to tip your boat driver. These tiny ladies are doing an impressive job navigating sampan boats full of passengers more than often of substantial proportions and negotiating tricky underground passages.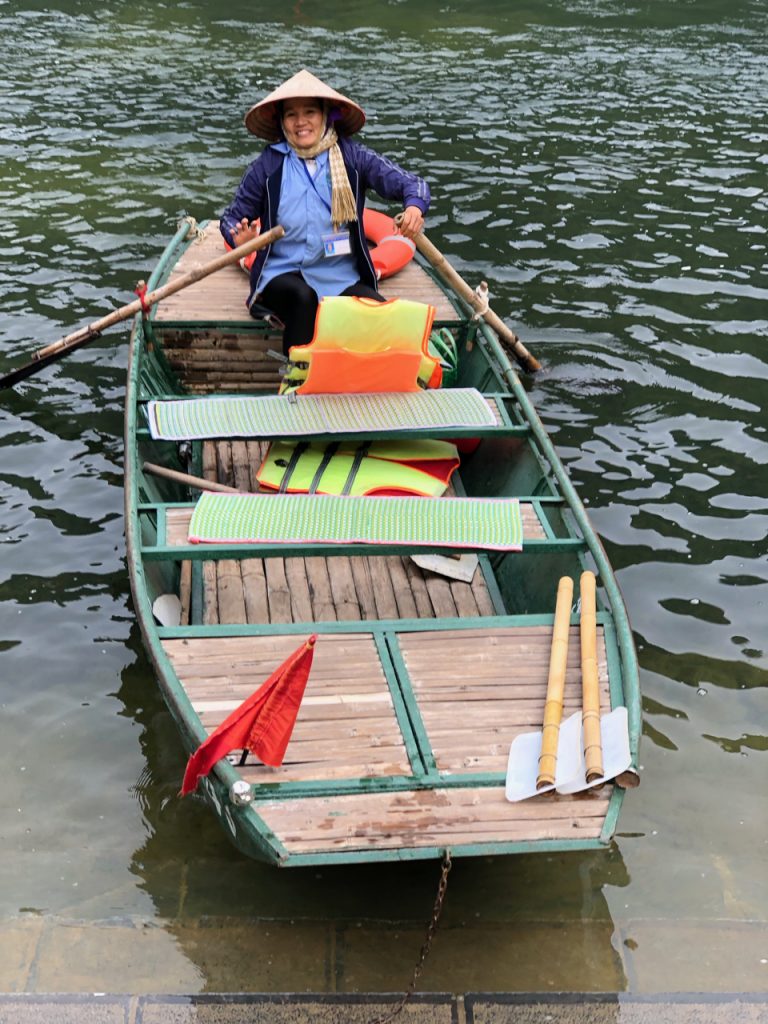 • Google is having difficulties with showing correct location if you search for "Trang An." Type this instead: Khu du lich sinh thái Tràng An. You will get the right location.
• Water level changes depending on the time of the year. Some caves become inaccessible during the rainy period.
• I would recommend using private transportation to get to Trang An or book a tour. Trang An is about 90 km from Hanoi. Getting there by train is possible but would take hours depending on how lucky you are.
• How to get there by train (as of December 2018):
The railway from Hanoi station to Ninh Binh station is about 115 Kilometers. There are 5 trains including SE19, SE5, and SE7 (Reunification Express train) on this route. They run daily and take about 2,5 hours. The seat types include the hard seat, the soft seat, hard berth (6 berths in a cabin) and the sort berth (4 berths in a cabin) – From Soft Seat type to Soft Berth type, all carriages and cabins are air-conditioned with the comfortable seats/berths.
Hanoi station is located at 120 Le Duan street, Hoan Kiem district, Hanoi.
Ninh Binh station is located 01, Hoang Hoa Tham street, Thanh Binh Ward, Ninh Binh city.
After you arrive in Ninh Binh by train, you need to take a taxi or mototaxi to Trang An. Technically, you can walk. Trang An Landscape complex is about 5 km from the train station and about 6 km from the main bus station in Ninh Binh.
If you liked this article you might also like:
Published: December 2018. Last update: December 2019
Share this article on Pinterest by clicking Save button