It was our first quick trip to the southern tip of Portugal, and Fortaleza De Sagres came as an unexpected treat.

Spoiler alert
If you are searching for spots that have this "out of this world" flair, Sagres Fortress is the place to see.
Based in Jerez, one of charming Andalucia's medieval cities, we hired a car for an extended weekend trip. Cruising along the Spanish coast, eventually, we crossed the bridge dividing two largest Iberian countries. Olá, bom dia, Portugal.
A lucky mistake
Hilariously, we ended up in Sagres Fortress by chance due to my honest mistake.
You see, in one of the endless online travel guides, I read that Fortaleza de Sagres was the most south-westerly point of Europe. Indeed, if you zoom out the map of Portugal, it seems to be right. Thus, as a self-appointed navigator during our weekend outing, I set us off to Sagres.
Once we got close enough to our alleged destination, I realized my mistake. In fact, Cape Saint Vincent is the most south-westerly point, not Sagres Fortress. They are pretty close to each other, at least that's how I justified my logistical faux pas.
Thus, before stepping on the last piece of European soil before America, we decided to pay a visit to Sagres Fortress.
An unexpected charm of Sagres Fortress
Indeed, we didn't regret our decision. The fort is totally worth a separate visit.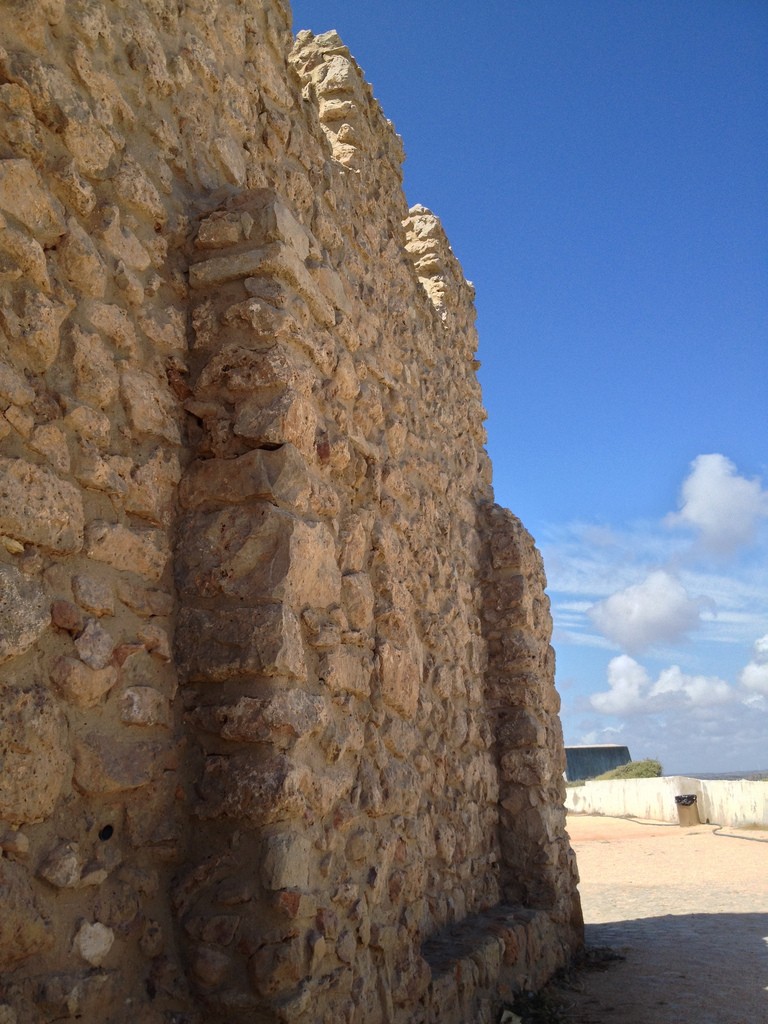 Sagres Fortress dates back to the 15th century. It was almost completely destroyed by the tsunami that followed the 1755 earthquake.
The fortress is closely associated with the Portuguese Prince Henry the Navigator since it is believed that it was the location of his legendary school of navigation.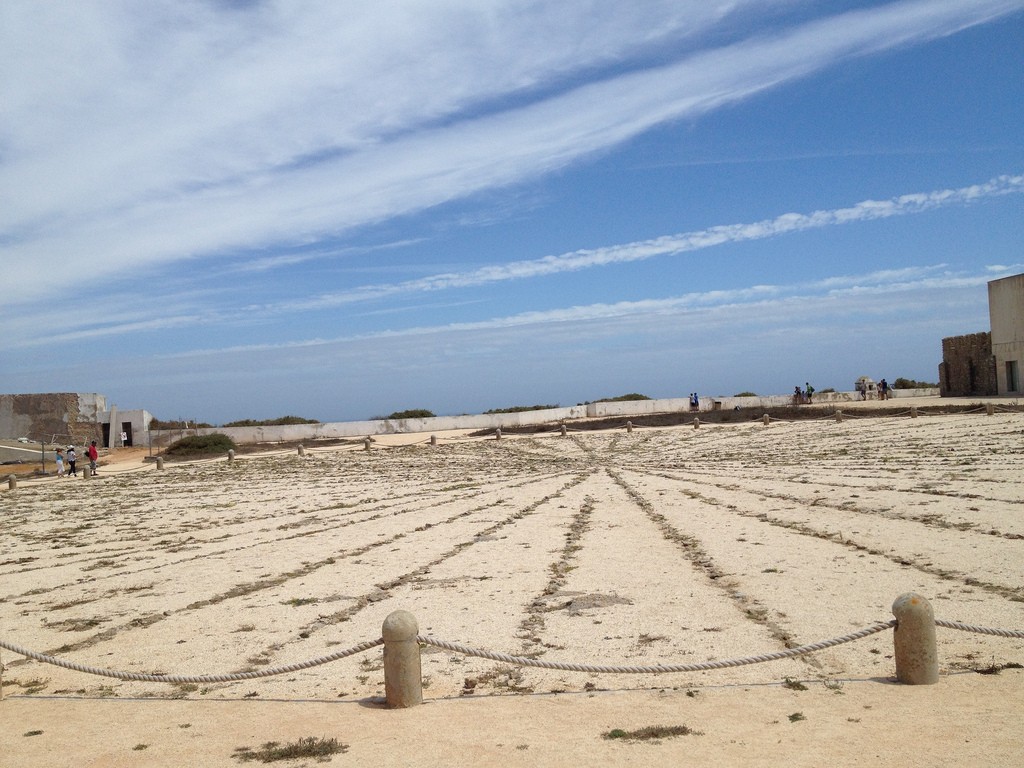 Besides historical significance, it is also worth visiting just for stunning views and desolated landscapes.
Sagres Fortress with a view of Cape Saint Vincent
Rough and windy landscape
Can you see the water through the hole? These crevices are results of tireless pounding of ocean waves
Regardless of the level of your imagination, the fortress is stunning. The blue skies, white walls and wrinkled distorted rocky cliffs are meant to be a set of some grandiose events.
These Sagres Fortress photos are the proof.
Some may say "Oh, it's just another small fort. There are so many other exciting sites in Portugal." Well, never judge a jewel by its size.
More posts about Portugal…
…and some practical tips too
Published: July 2014. Last update: April 2019
Share this article on Pinterest by clicking Save button