Where to eat in Lisbon? You might ask why this question even crossed my mind. According to TimeOut Market, there are 148 best restaurants in Lisbon. TripAdvisor goes much further listing a whopping number of more than two thousand eateries of all types and flavors. Surely, even the most discriminative food lover can find a satisfiable meal there.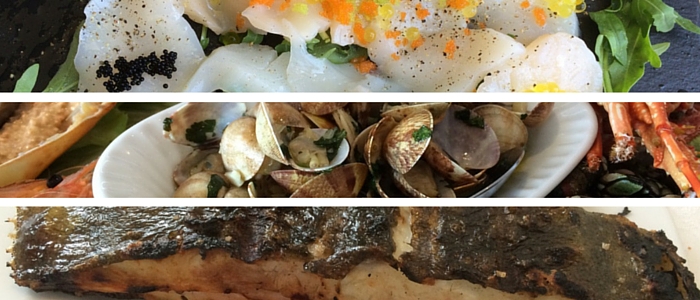 In our first three months in the Portuguese capital, we planned to visit a new restaurant every weekend. Our goal was finding out where to eat in Lisbon. It worked for about six or seven weeks. By then, our drive to try something new came to a halt. There are a lot of great restaurants in the city. We hadn't tried them all. However, by that time we found our favorites.
What makes a restaurant memorable?
In my opinion, it's a personal decision. What is more important: a creative menu, a human touch or spotless tables? Neither or all of the above? Any other criteria to boot? What matters is how you (and only you) feel by the end of your visit. In the past, I had a mediocre experience at a Michelin-starred restaurant and fell in love with an unpretentious family-run place that was not even marked on any map.
Our list is pretty short. It does not match any top 5/10/etc restaurants in Lisbon selections I am aware of. We were not going after hip or trendy places that dominate popular recommendations. I have nothing against them except that worldwide trends make them all look like clones. A sense of déjà vu if you will when standing in the middle of a bar in Bairro Alto you need a moment to realize that you are not in New York City anymore.
Places to eat in Lisbon
Curious what's for dinner? Let's see.
A Pescaria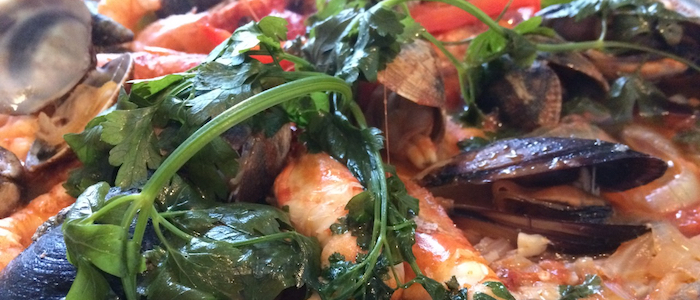 A Pescaria is our favorite restaurant in Lisbon. It is one of the best places to eat fish in the Portuguese capital.
The restaurant is easy to miss. It seats in a tiny alley without drawing attention to itself. We failed to find it the first time we tried to eat there. I am so happy that we hadn't given up. The second attempt was a success. At 7:30 on Saturday night we had entire place for ourselves. We trusted the owner with the selection of dishes and wine recommendation. The end result was the most delightful dinner one could wish for.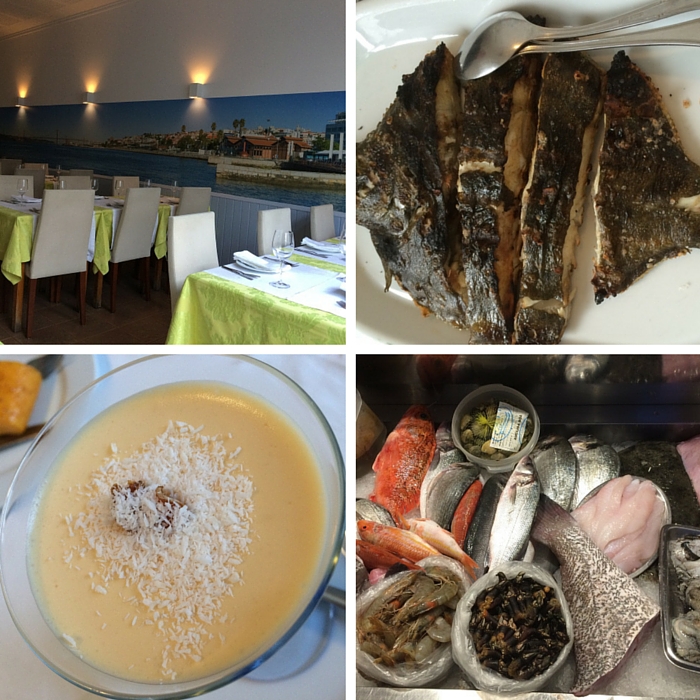 Next Saturday, we knew where to go. The meal was as delicious as a week ago. Fatima, the proprietress, was happy to see us again. I mentioned to her that my only complaint was about the humongous size of cataplana (the delicious mix of fish and shellfish casserole). My grandmother lived through food shortages during WWII. She was adamant that I have to finish everything on my plate. Since my early childhood, I can't shake this habit and feel guilty if I can't finish the meal. Fatima nodded and showed us the food rationing paper circa 1947.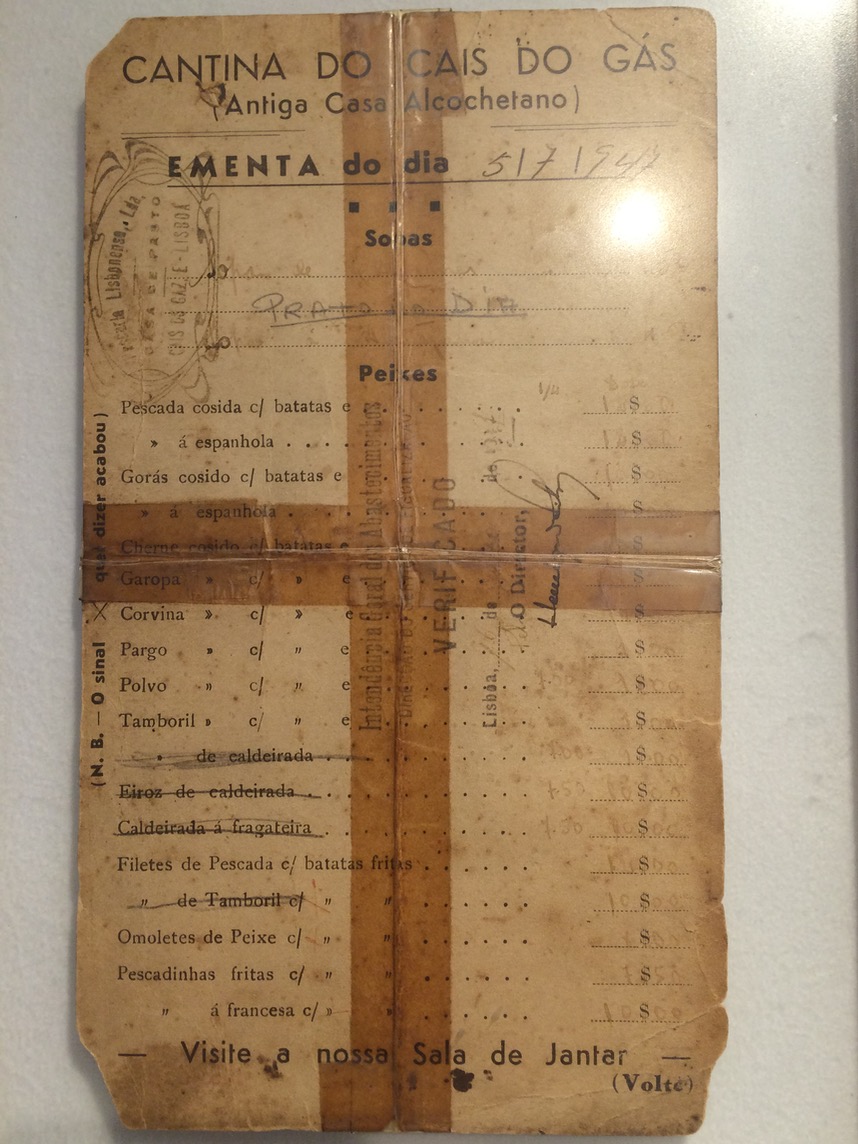 Our verdict: A Pescaria is the city's best-kept secret. Freshest fish and seafood; cheerful staff and mouthwatering dishes would make every visit a special one.
Restaurante Os Arcos
We ate lunch there on our first day in Portugal. It was a great start of what turned out to be the best to date experience since we embarked on slow travel adventure around the world.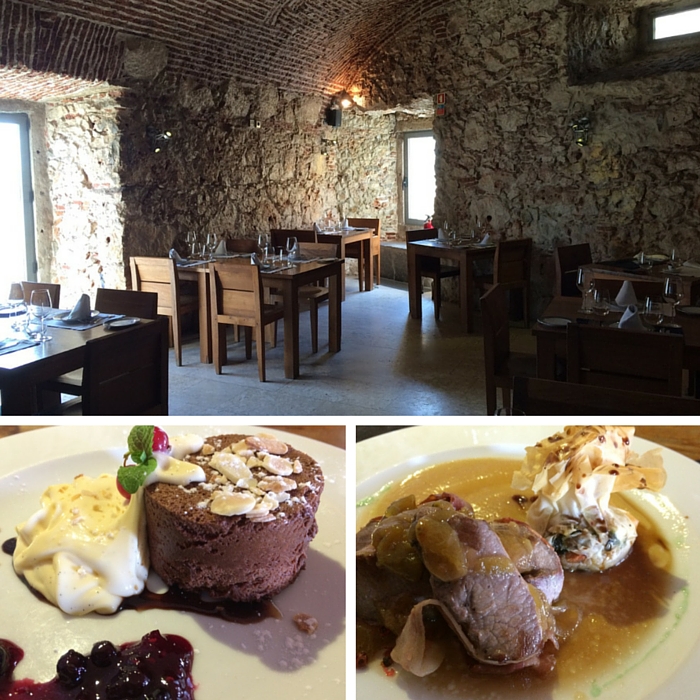 Our lunch experience was so good that we came there again for a dinner. We let our waiter pick a bottle of wine. I like dry reds, and his recommendation hit the highest mark. A quiet romantic atmosphere, expertly cooked fish and beef, and mouthwatering dessert firmly put this family-run restaurant on our happy eats list.
Some notes:
the restaurant is located in Paço de Arcos. Quick train ride and a short walk bring you there from the center of Lisbon in about 25 min.
be prepared that the service is slow by American standards, but perfectly timed if you came to enjoy your food
Sentido Do Mar (Sea Sense)
On a sunny day, we went to the beach. Like many lisboêtas, we chose Costa da Caparica. Its fantastic beaches extend as far as one can see. After hours of walking along the water, a grumbling stomach reminded that it was time for lunch.
I didn't have high expectations about food at Sentido Do Mar based on its exterior. It looked like a glorified shipping container. We got lucky and snatched an outside table. The place was full, and the service was on a slower side. We ordered sushi and busied ourselves with watching surfers and beachgoers. Our order arrived, and I forgot about all long[ish] wait.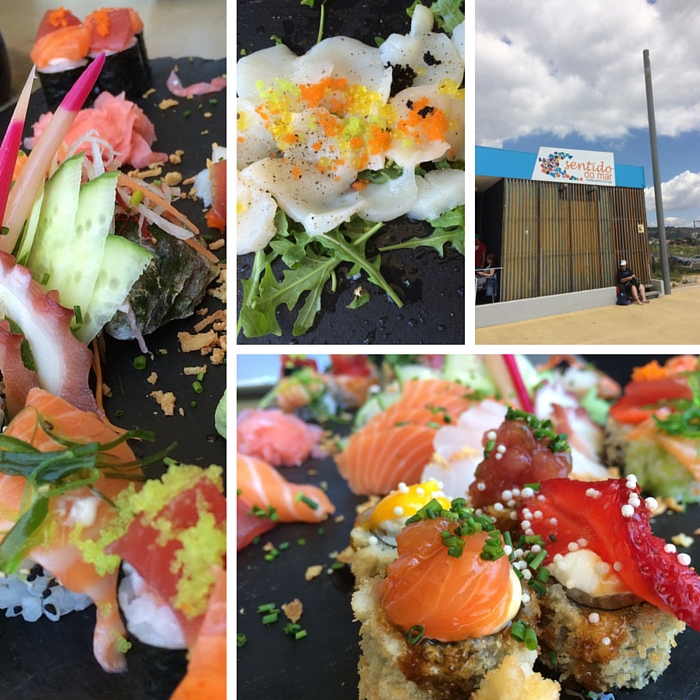 The sushi was magnificent. There were 40+ pieces for two of us. It was the most unique plate of sushi I ever saw. The taste was heavenly. The chef paired pieces of raw fish with strawberries, jams, cheese and green leaves. Every piece was delicious, but together they produced a range of tastes escalating from refreshingly soar to tantalizingly sweet.
Baia do Peixe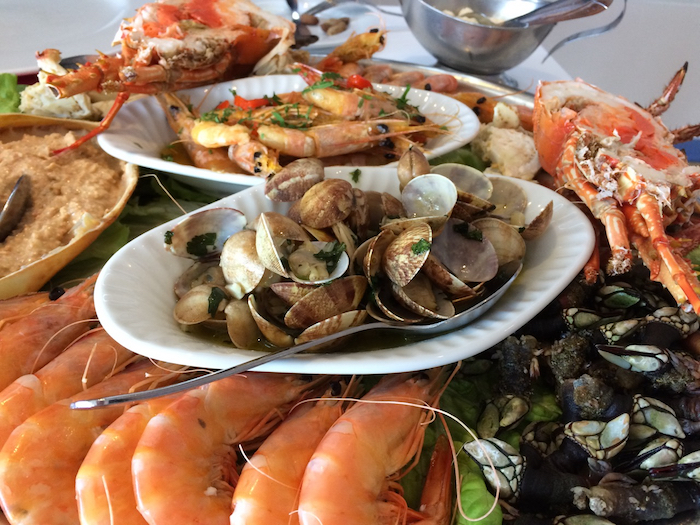 If you find yourself in Cascais on a sunny day thinking about lunch, go to Baia do Peixe. Choose a table facing the water and order a plate of seafood. Do not forget a bottle of local wine. Then, another one… This is what life is all about – lazy summer hours slowly go by, and all worries fly farther and farther away with the next glass of wine.
The restaurant has 2 floors. The upper floor is an upscale establishment and takes reservations. The lower floor is first-come-first-serve place.
Dealing with a plate full of delicious crustaceans is a surprisingly intense workout. Be prepared.
A train ride and a short walk bring you there from the center of Lisbon in about 40 min.
Published: July 2016. Updated February 2019.
Now, that you read about the best places to eat in Lisbon, are you craving for more? Check other bites to remember from all around the world:
Confessions Of An Adventurous Eater
Kara Ivan Restaurant in Sofia (Bulgaria)
Excellent Flavor in Chiang Mai (Thailand)
Our First Meal in Jerez (Spain)
Life Is Good On A Full Stomach (Montenegro)
Foc Fires Up Montevideo (Uruguay)
Cleopatra, A Neighborhood Gem (Cyprus)
Athens Happy Eats (Greece)
In Situ: Fine Dining in Medellin (Colombia)
Share this article on Pinterest by clicking Save button