We arrived in Jerez very late and very hungry. With nothing to eat in our place we ventured outside in a desperate search of any food. Admittedly and shamefully, my Spanish is almost non-existent (I am working on it, but it's not going well 🙁 ). And, as we discovered, good people of Andalucia are not keen on speaking foreign languages. Hence, the first restaurant we stumbled upon was full of tantalizing smells and matching display of different meats and cheeses, but nobody spoke English.
A pantomime performance between AT and a waiter ensued to a great enjoyment of restaurant's patrons. The waiter left with a smile leaving us wondering about what exactly were we going to get for dinner. Wine, bread and olives arrived shortly. They were excellent, and our hopes rose considerably. If you ever been hungry, you know how torturous it is to seat and wait even 5 minutes, but in Andalucia the food is taken seriously and never served in a hurry. Finally, our waiter appeared again carrying this amazing piece of gastronomy.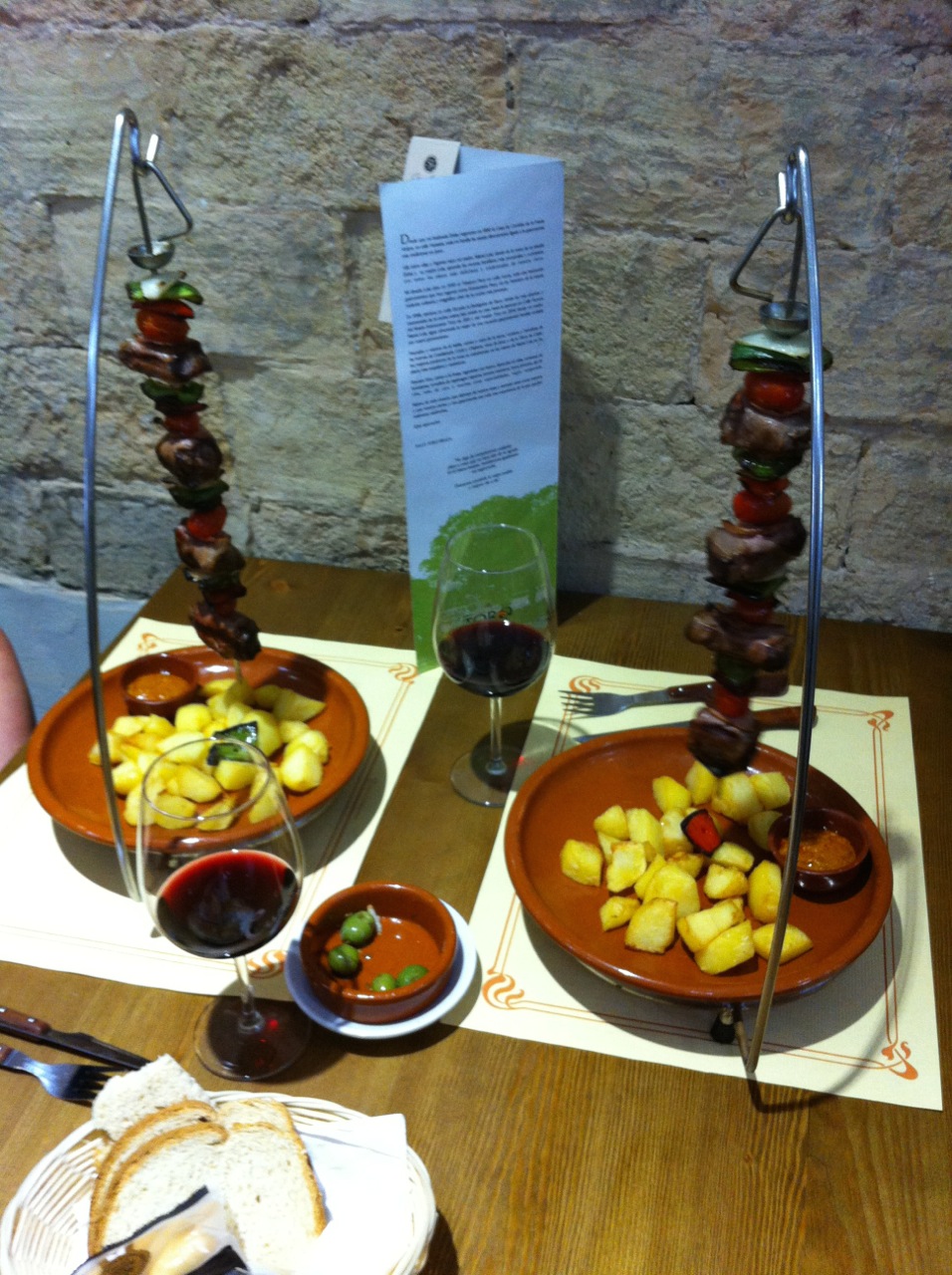 It did not matter that I had no idea the exact name of this dish. It was mouthwateringly tender and juicy. Of course, you could say that we were so hungry that even a fried shoe sole would be delicious, but I truly believe that it was an exceptional dinner.
Jerez welcomed us well.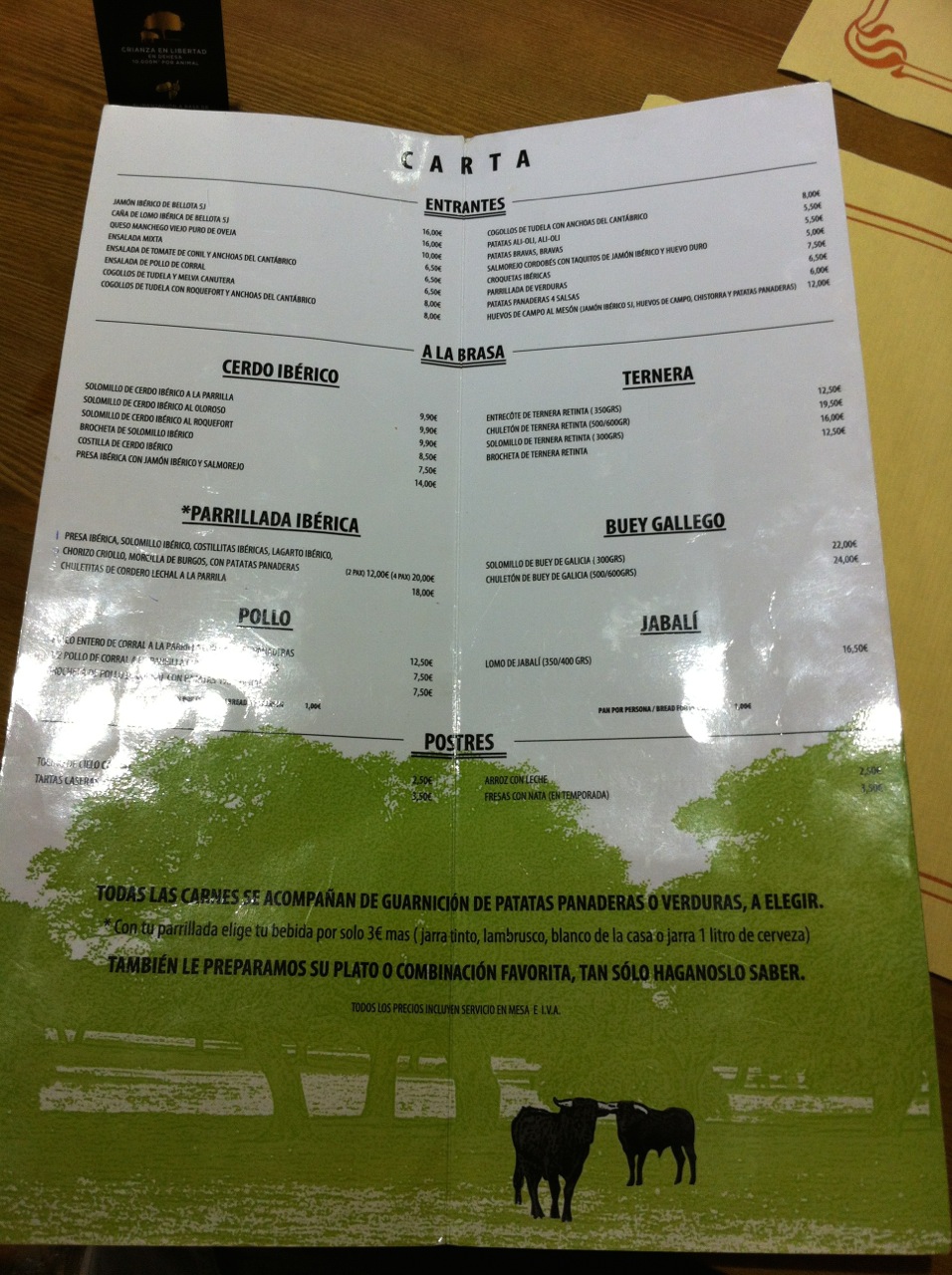 Here is the lowdown:
Mesón Asador Toro (Bull Grill Inn)
The Menu
12:00 – 00:00
Calle Porvera, 11, 11403 Jerez de la Frontera, Spain