We relaunched Traveling Bytes about six months ago. It runs on WordPress platform and behaves reasonably well. There were couple glitches, but, hey, it's sort of unavoidable with any software, so I am not complaining.
Except one annoyance: no images in the RSS feed. Obviously, I would prefer them to be there, so I put it on my to-do list to investigate. Certainly, it was not a matter of life and death, and there was always some other project with higher priority. Lo and behold, Bloglovin came along. I noticed that some entries there, including ours, did not include images.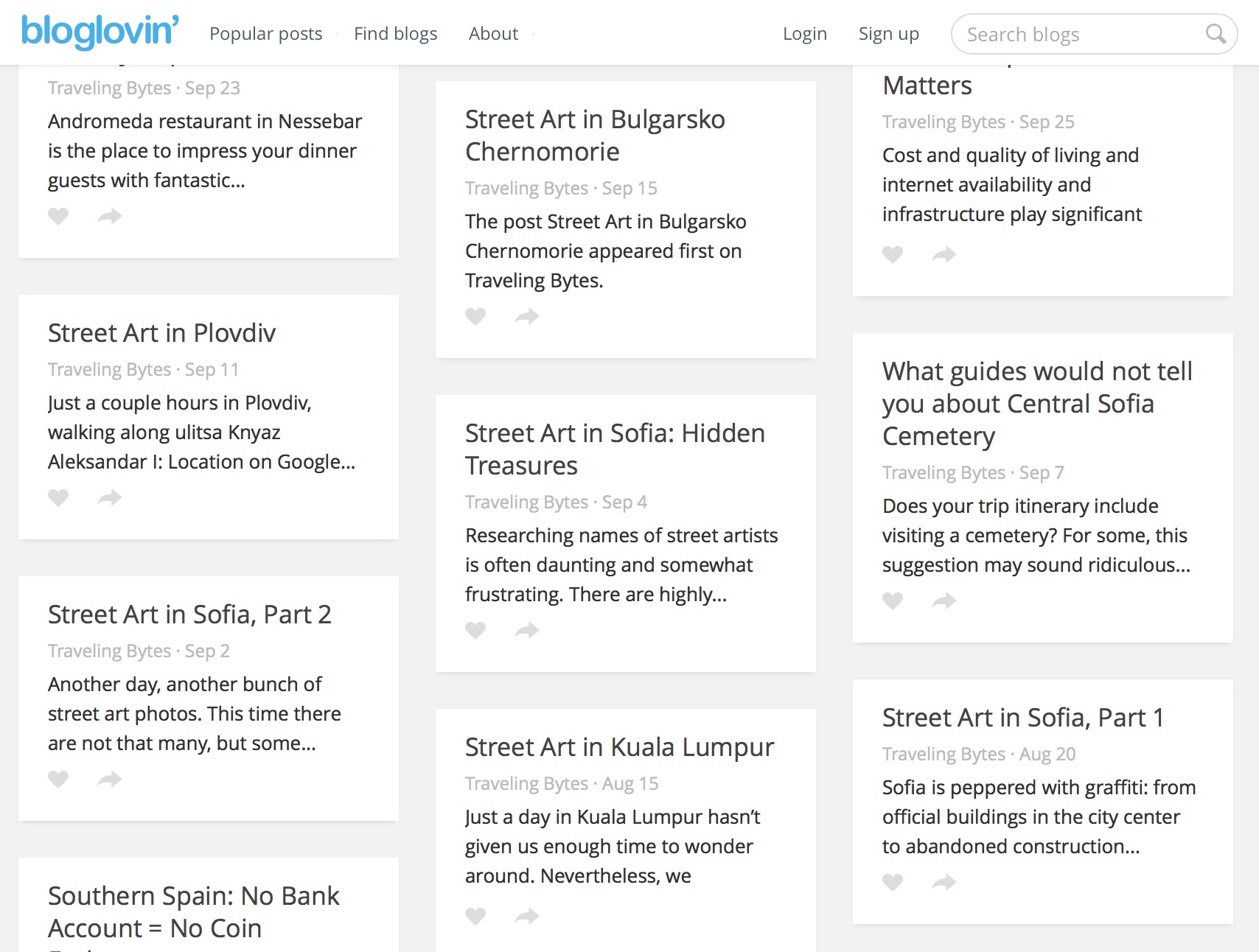 A picture is worth a thousand words, right? This adage prompted further action. According to Bloglovin, the reason for missing images in their feed is due to lack of them in blog's RSS feed. Ok, it made sense: I already knew that there were no images in our RSS feed.
Here comes the funny part. Honestly, I thought that it would be much more difficult to solve this problem, but it was a snap.
By default, WordPress generates barebones RSS feed. Naturally, it does not include images. Unfortunately, for some reason good folks from WP did not provide the ability to add images. I would love to have this useful functionality via the WP Admin UI: just a check box for me; a magic on the backend, and voilà – images are there! Sadly, it hasn't happened yet. However, there are a number of WP plugins that can do it. In fact, keyword "add image to rss feed" returns multiple choices to choose from.
I ended up installing RSS Image Feed by Waldemar Stoffel. It adds the first image of a post to the blog's RSS feed. It works even in Firefox and even if you display only the excerpt. It does not create a feed of images but attaches the first image of the post to the feed.
Problem solved!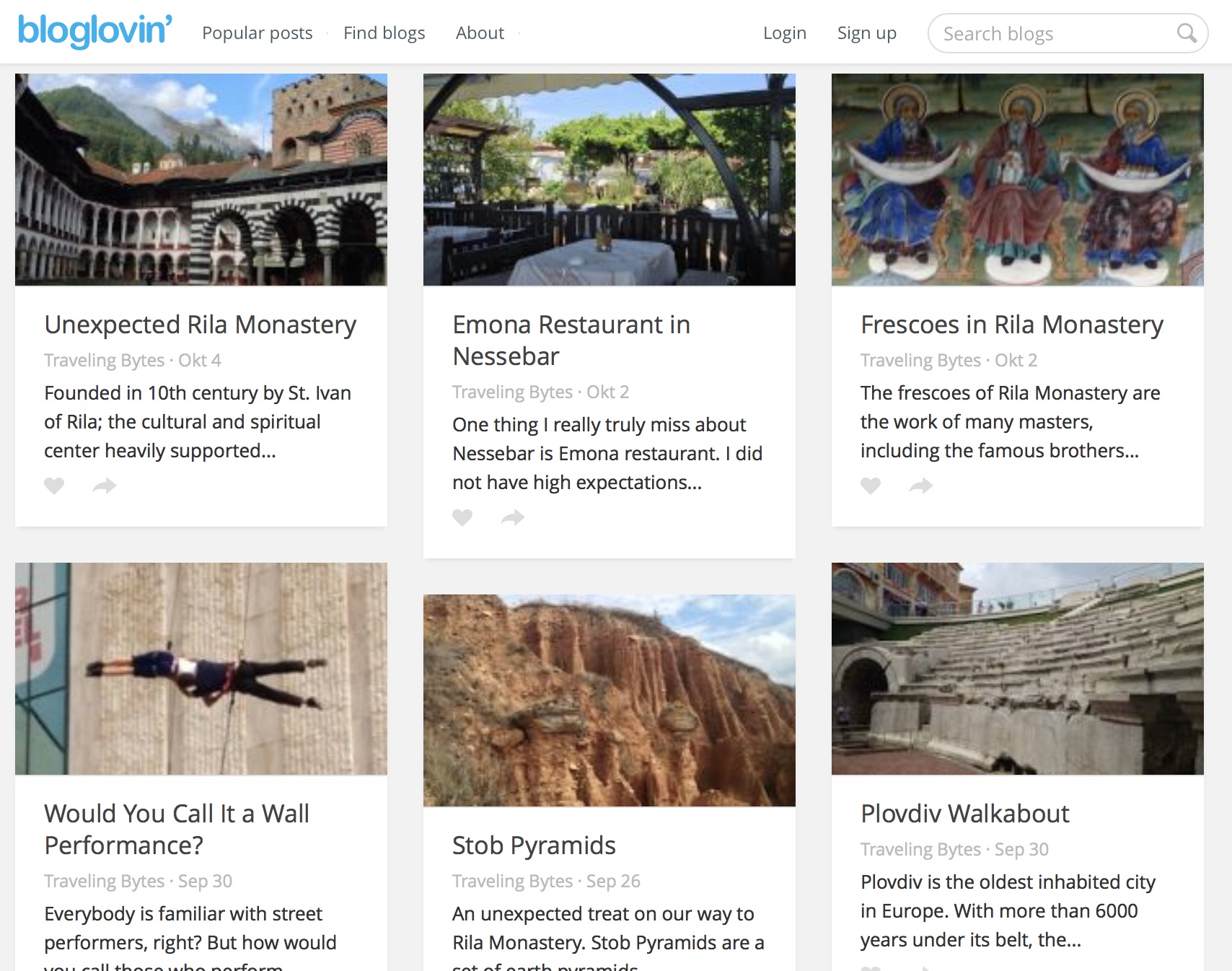 More plugins that add an image(s) to an RSS feed: