Greek food is awesome. Period.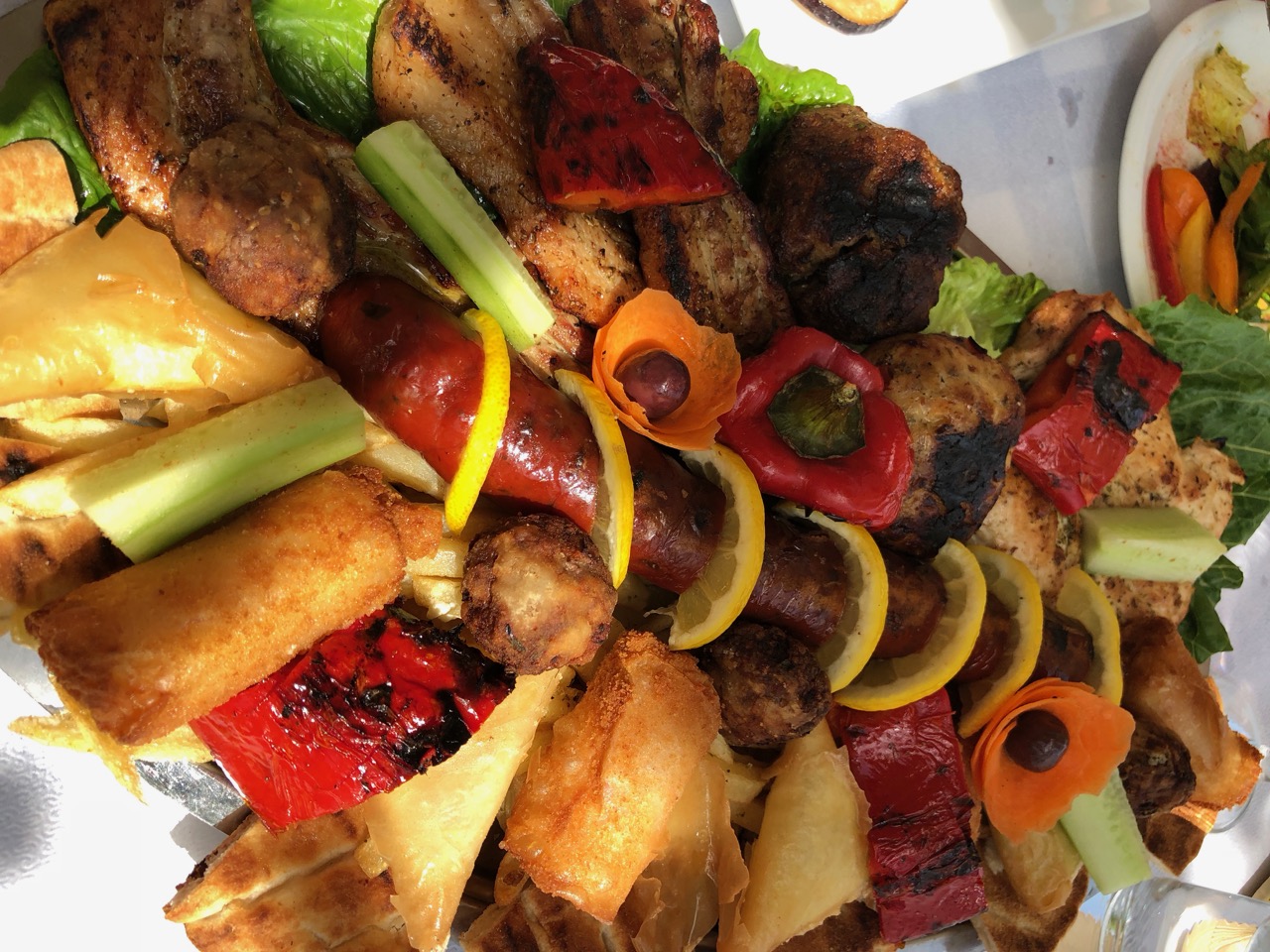 The tomatoes are so sweet that they should be classified as fruits. The olives are so fragrant and plump that they could be eaten as a dessert. I bet, the smell of charcoal-grilled or spit-roasted meats might convert some vegetarians into carnivores. Incidentally, the opposite might happen too. Indulging in this meaty extravaganza eventually gets old, and after a couple of belt adjustments, a thought of simple salad might prevail.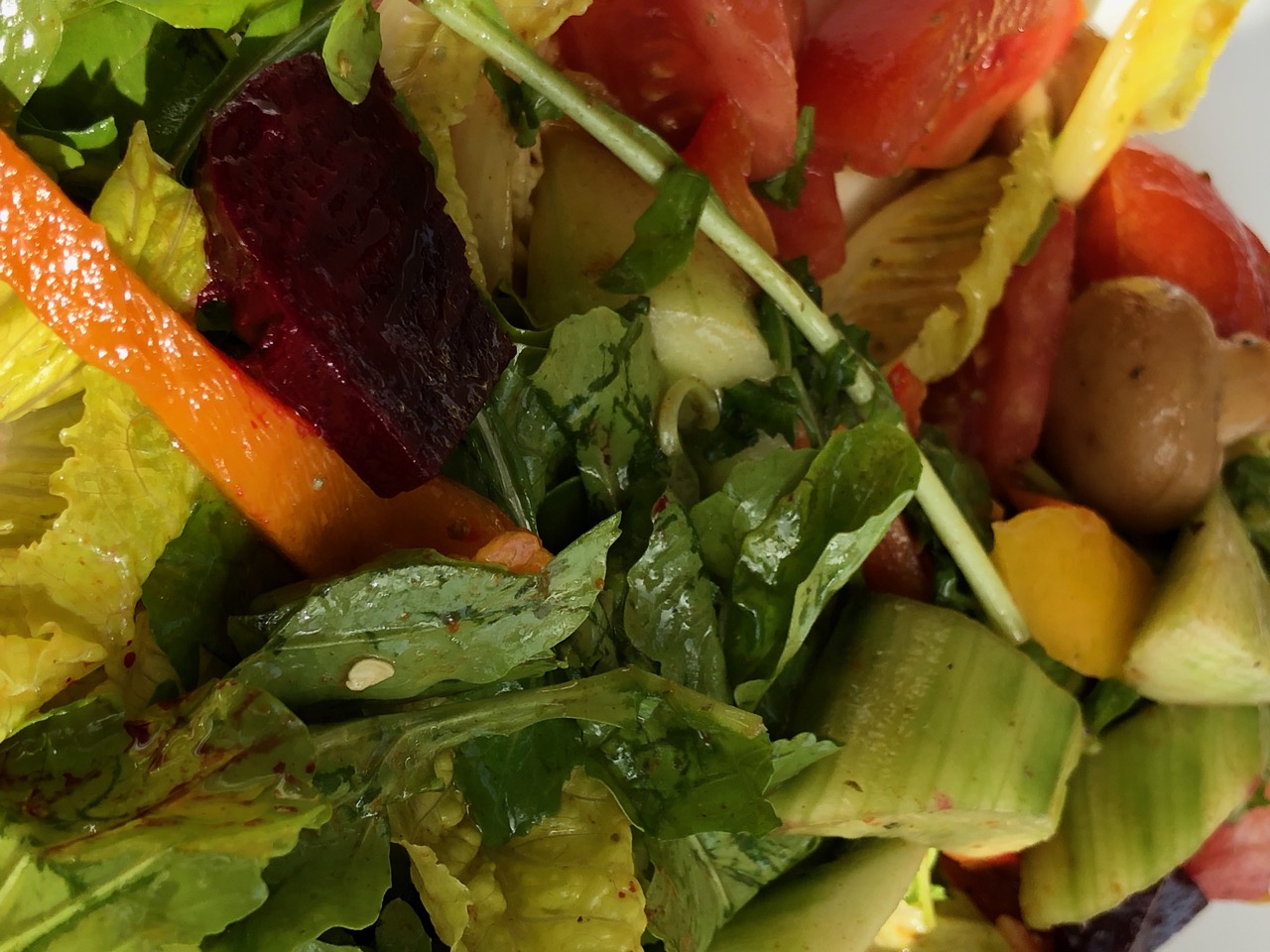 Curious about authentic Ellada's dishes? Check this excellent
Greek Food Guide
to expand your foodie horizons and understand local cuisine.
Athens food scene is exhausting. People there, locals and city visitors alike, appreciate a good meal and do it justice by eating out considering the sheer number of eateries, cafes and restaurants occupying every corner of any given neighborhood. Sharing food and drinks with relatives and friends is one of the main elements of local culture.
Greek dishes are often cited as an example of the healthy Mediterranean diet. However, for a slow traveler spending couple of months or more in Athens, there is a catch. The novelty of Greek dishes eventually wears off. The endless stream of taramasalata, moussaka, saganaki, octopus and oregano seasoning just to name a few staples is fantastic for a week or two. After, even though not exactly a connoisseur yet, priorities focus on the quality of a dish coupled with positive vibes of a place.
If you happen to stay in Athens a bit longer than just a fleeting holiday or come there for a business trip, I want to share our favorites. Those are the places that we frequented. Perhaps, not the top choice on TripAdvisor in their respective categories, they all share that special "something" that made them irresistible and, like a magnet, draw us to come back again and again.
What a budget eatery with a casual setting and a Michelin star restaurant could have in common? We were intrigued to find some similarities. The dedication to the craft of cooking, the exceptionally tasty dishes, the quality of food, the creativity, albeit on a different level, were the components that they had in common. The magic recipe, if you'll pardon the pun!
Balkan Restaurant, the budget option
The best things in life happen by chance.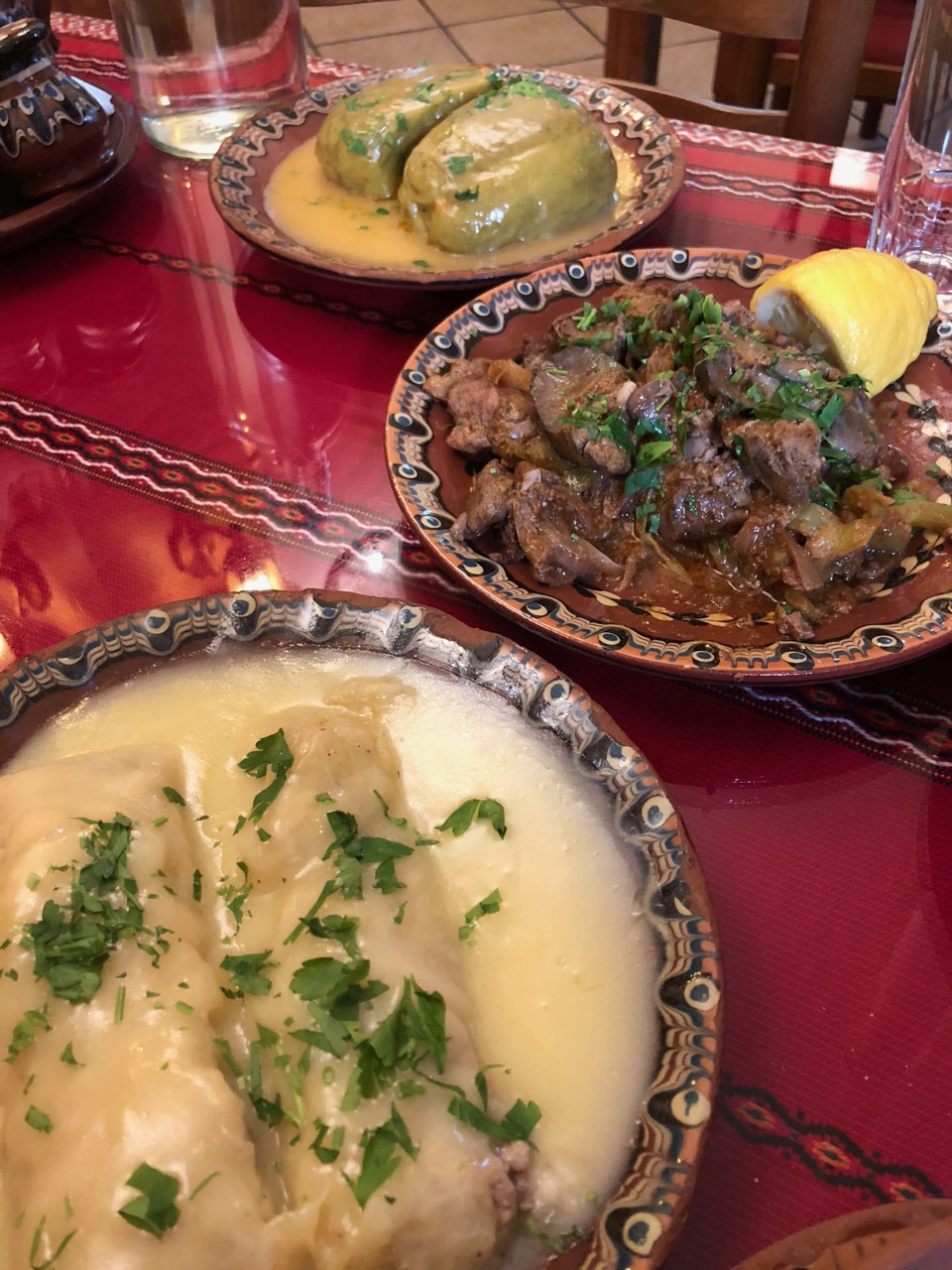 Finding a place to eat in Athens outside of touristy areas on the Orthodox Easter proved to be challenging. All greek restaurants were uniformly closed, a few Chinese and middle eastern eateries mentioned on Google Maps were farther away. Wondering in vain from one street to another, we noticed a few tables in front of some random building filled with people who were actually eating! Stepping inside, we found a bit garish interior circa the 80s.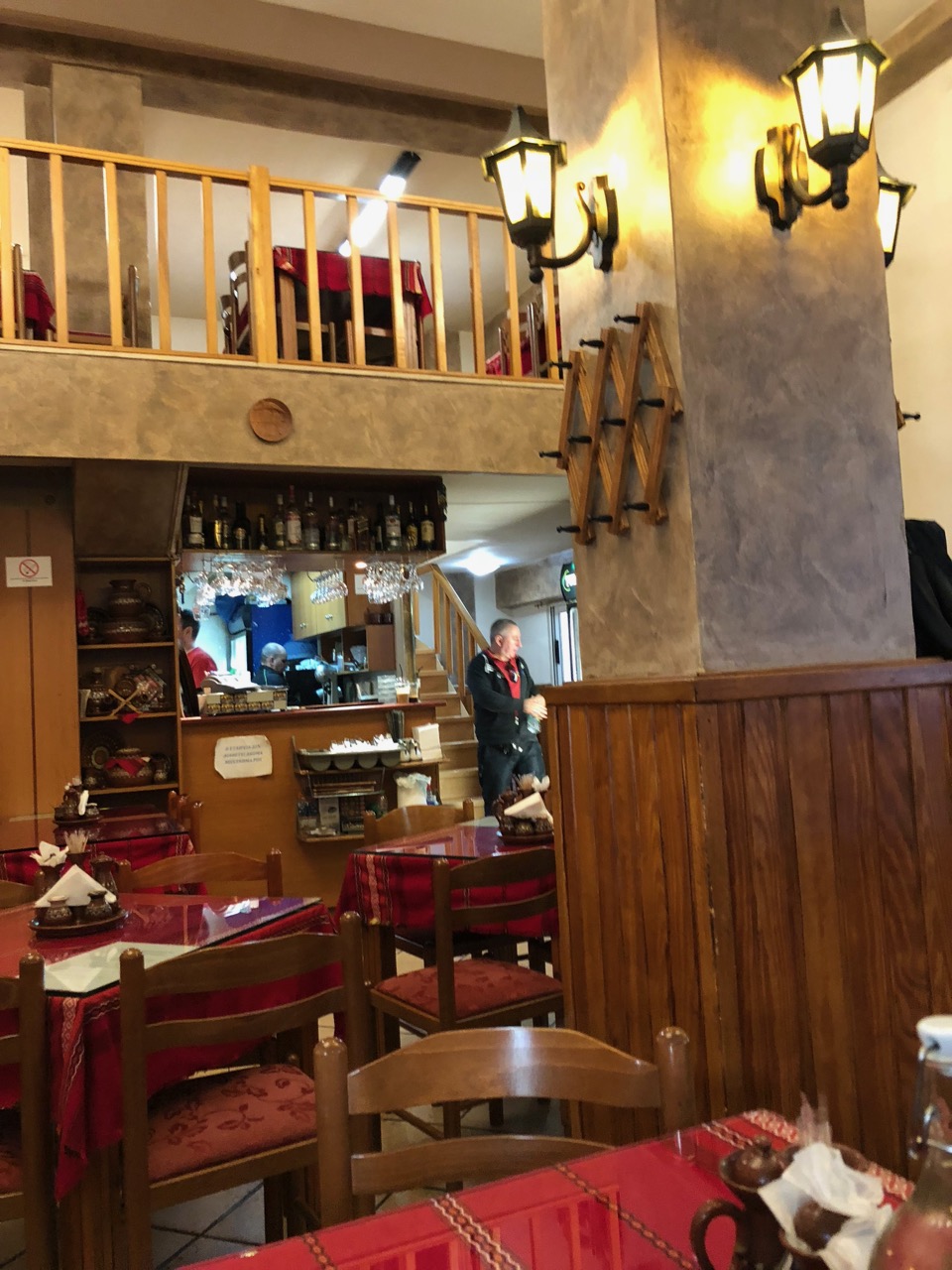 Grumbling stomachs reminded that interior design does not matter when you haven't eaten all day. We settled in the corner underneath a large TV and a colorful Bulgarian folk costumes pinned to the wall. A waitress brought the menu, and we were sold on the spot. Shopska salad, tarator, stuffed peppers and, the best of all, Mavrud! If all this does not make any sense to you, you have never been to Bulgaria. We spent fantastic 3 months there, and memories of their excellent wines (with Mavrud being our favorite) and outstanding cuisine are unforgettable. The food was as good and flavorful and was served exactly like we remembered it from our time in the Land of Roses as Bulgaria affectionately called.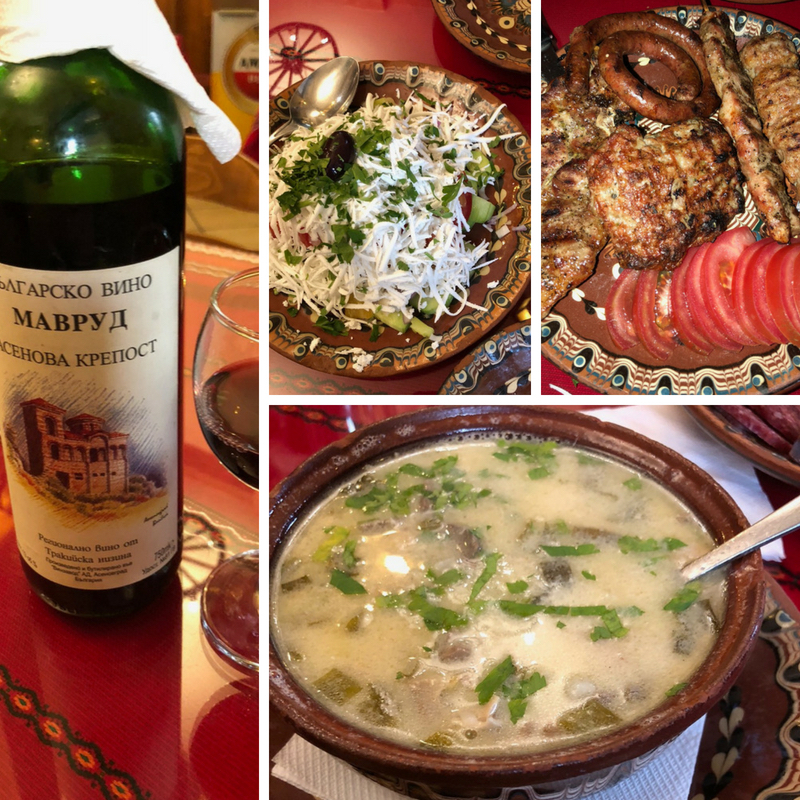 The waitress was delighted that we knew all the dishes. The portions were beyond generous. Frankly, just a single serving would be enough for both of us. Yet, we couldn't stop eating. We parted as best friends with restaurant owners. On the second visit, the smiles and greetings in Bulgarian welcomed us even before we actually entered the place. Our verdict: the excellent (and plentiful) meal expertly cooked; consistent performance just like your mom used to make (assuming your mother was from Bulgaria); the price is almost suspiciously affordable: 20Euros would buy a dinner for a family of four including a bottle of wine.
Varoulko, the fine dining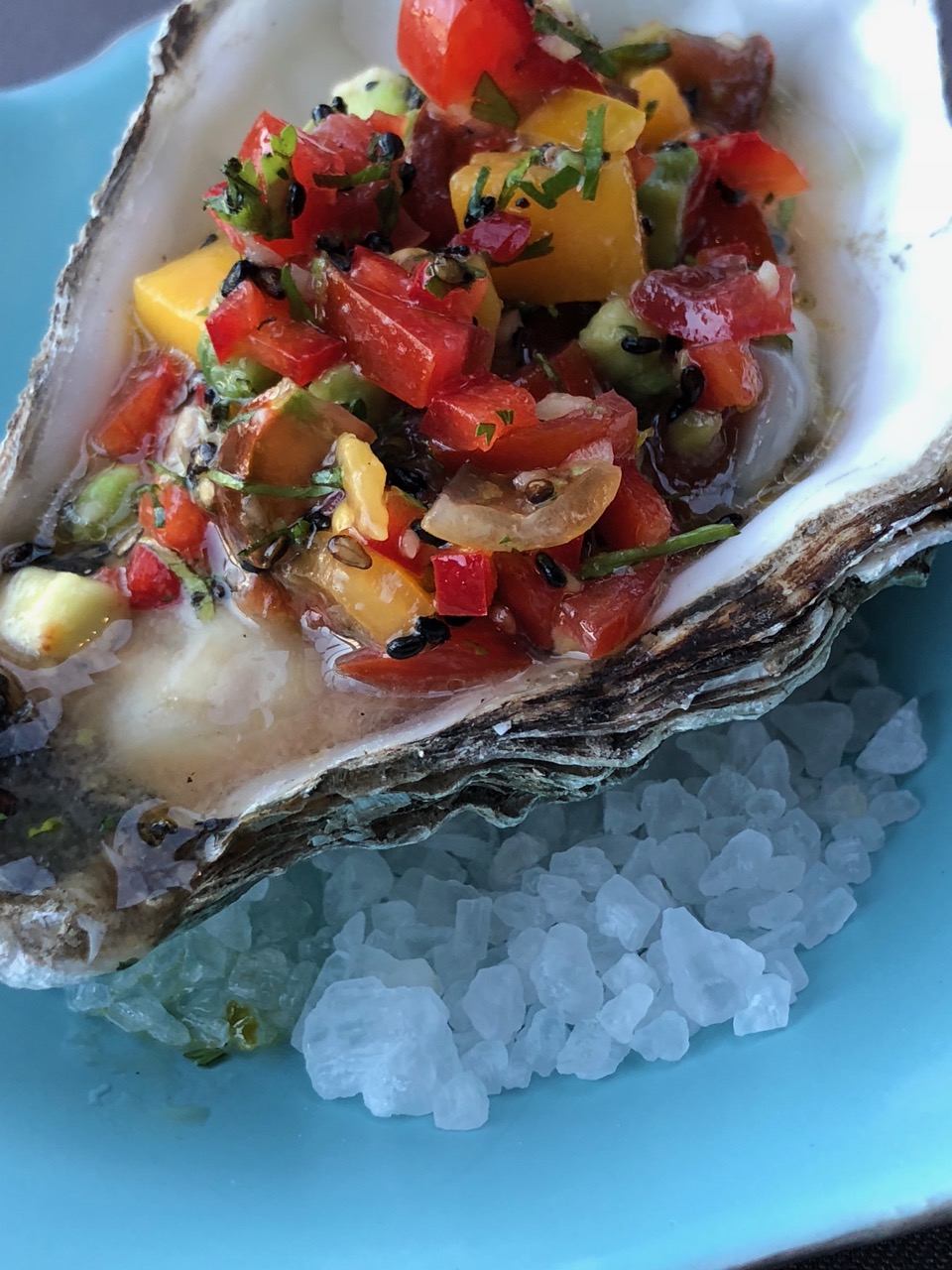 Our first encounter with Varoulko was, as one might say, je ne sais quoi. A few days after settling in Athens, we went to Pireus thinking of walking on water and, perhaps, drinking a beer or a glass of wine at some bar. Everything worked reasonably well up to the point when we decided to supplement the aforementioned beer with something to bite. The walk was much longer than expected and a lunch suddenly became a desirable option. The bar where we originally planned to take a break was overcrowded, so was the majority of restaurants and cafes around. It looked like suddenly everybody got hungry. An hour wait in one place, a queue snaked out of another… Resigned, we turned back toward the metro station. A quiet entrance caught our attention. Big windows gave away a calm, almost sleepy, room overlooking the sea. Awesome!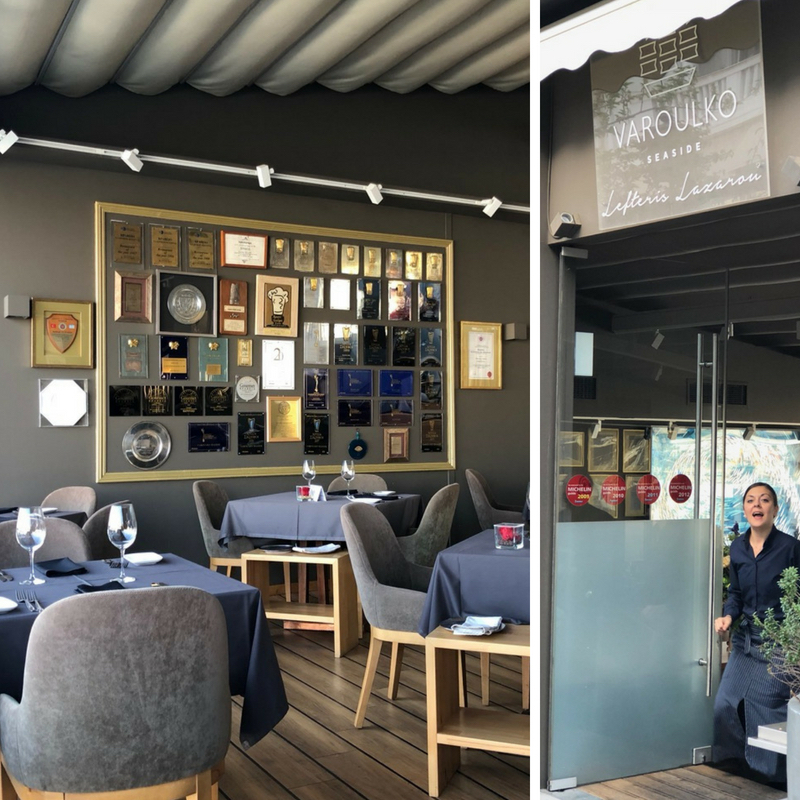 A maître d' cautiously sized us up and suggested to check the menu first. Amused, we agreed. The emptiness of the place hinted that, perhaps, it was not the cheapest place in town. Our relaxed approach to weekend attire – cargo shorts and beach sandals – was noticeably less formal compared to how locals were dressing on weekends. I have to mention that we came to Greece from the Land Down Under where eating out is pretty expensive. Thus, looking at the prices, we couldn't fathom what all the fuss was about? A kilo of grilled fish for 70 Euro? A bottle of wine for 40 Euro? That sounded reasonable by Australian city dweller's standards. Let's eat! This is how we came to know the famous Varoulko.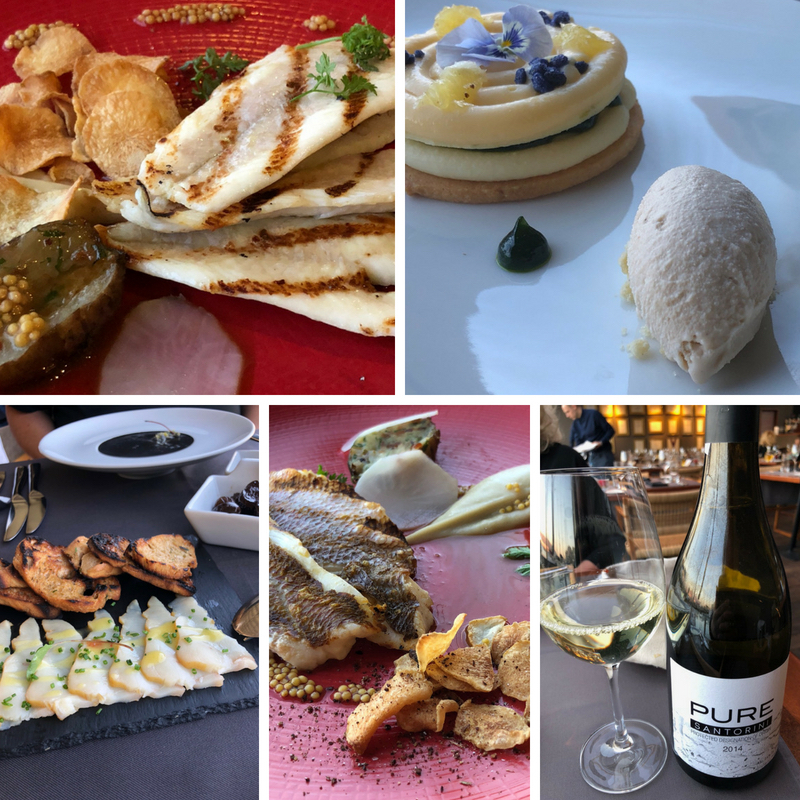 Afterward, we dined there on a regular basis. The ambiance, the food, the vibes were perfect. However, not to raffle stuff feathers, we put some efforts into dressing up for the occasion.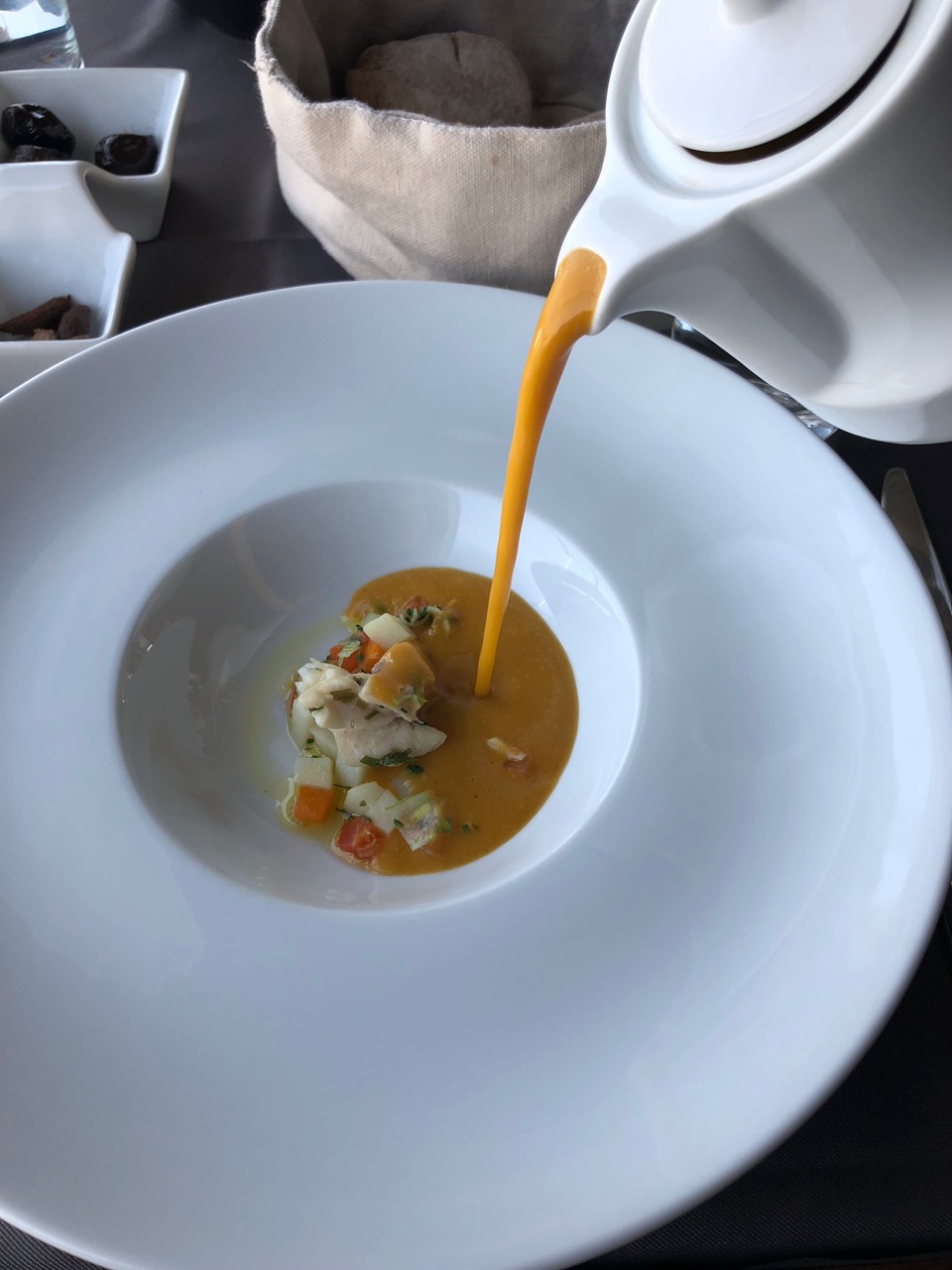 Varoulko (βαρούλκο), which means winch in Greek, is a Michelin star restaurant and a brainchild of Lefteris Lazarou. I remember noticing his name even before we landed in Athens – he collaborated with Aegean Airlines on their in-flight menu. His father worked as a ship's cook, so son's professional path was set from a very young age. First, Lefteris Lazarou started working with his father in ship kitchens during the summers. As a chef, he traveled around the world. As time went by, he came up with the idea of a boat on land – a kitchen that will never get rocked by the waves.
Ark, the bar with a view
Athens is intense. The noise, the crowds, the pollution. By the end of the week, a brief respite from city life would be a dream come true. With no time to travel far, the southeast coast of Athens – Faliron, Glyfada, Voula, Vouliagmeni, Varkiza – is the best option.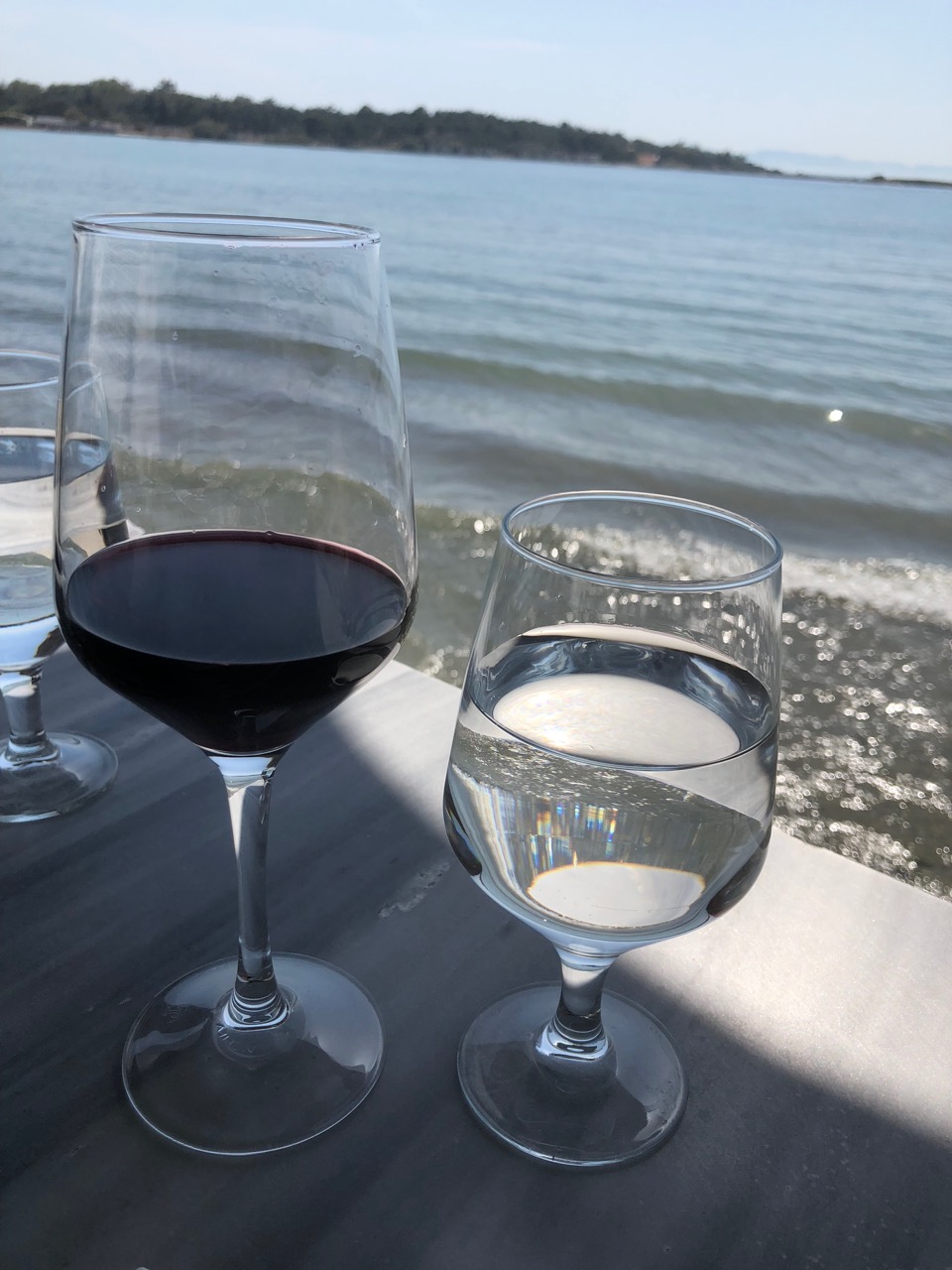 Nicknamed the Athenian Riviera or the Athens Gold Coast it is easily reachable by the coastal tram. It begins its journey at the top of Syntagma Square. Zigzagging through fairly uninspiring neighborhoods, it pops up at sea in Faliron where it splits with one line going towards Pireaus, and the other going to Glyfada and ending in Voula. The ride is slow, but, for the most part, it goes along the coast. It's a perfect opportunity to exercise your photo skills. We went as far as Vouliagmeni and hiked back to Glyfada along the coast. Tiny coves and hidden beaches were plentiful and picturesque. Words of caution though. 1. some farthest beaches were occupied by nudists. In late May there was enough space for everybody, but you might consider a different location if you are not comfortable in this situation. 2. some areas along the coast were marked as "private property." We passed a number of them, and for the most part, nothing happened. However, once we met a guard who escorted us out of the fenced area. He was polite, but stern.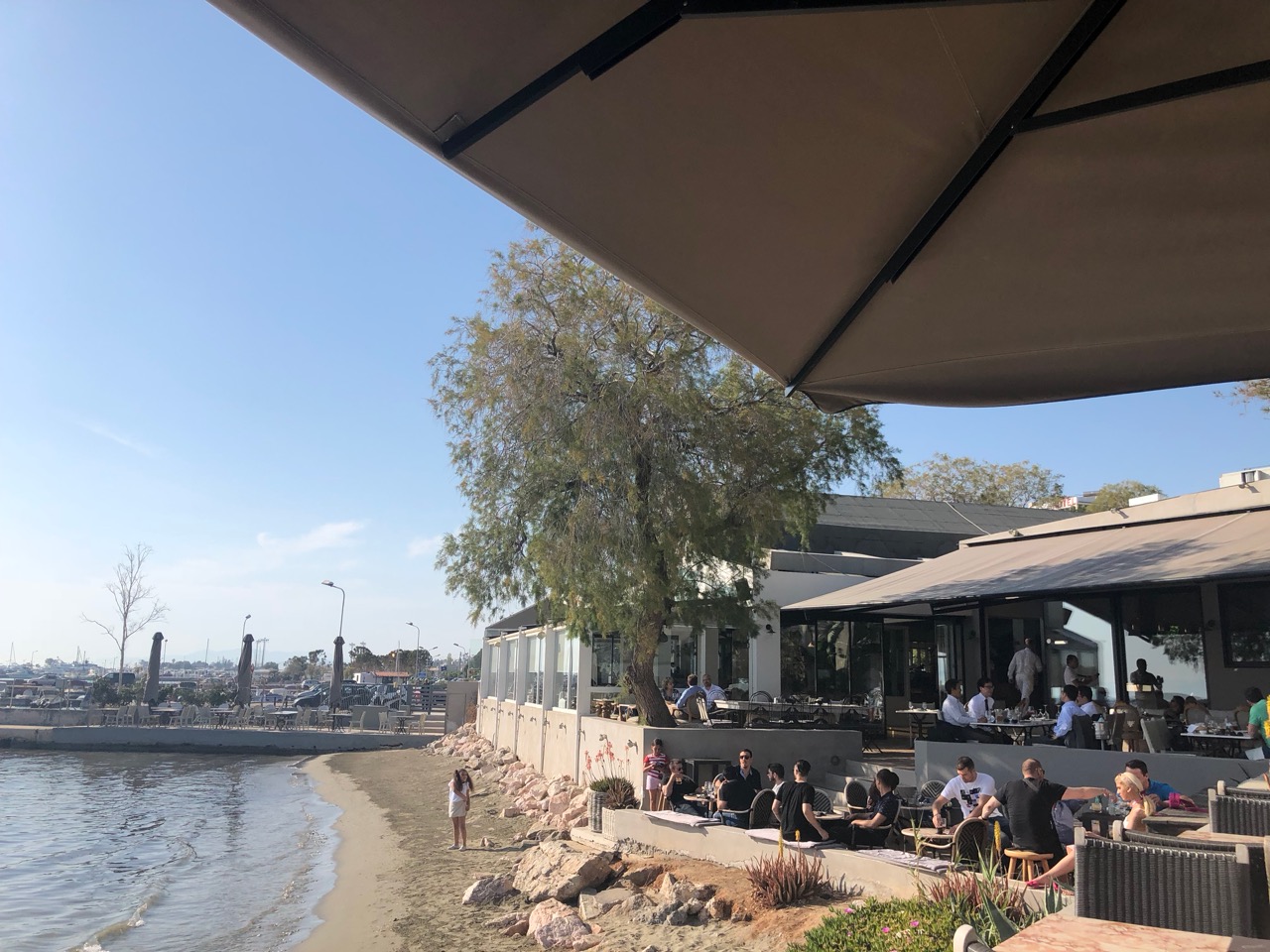 By the end of a beach day, what could be better than sit down in spacious chairs with a sea view and slowly sip a glass of wine? Or order a salad or some excellent grilled meats.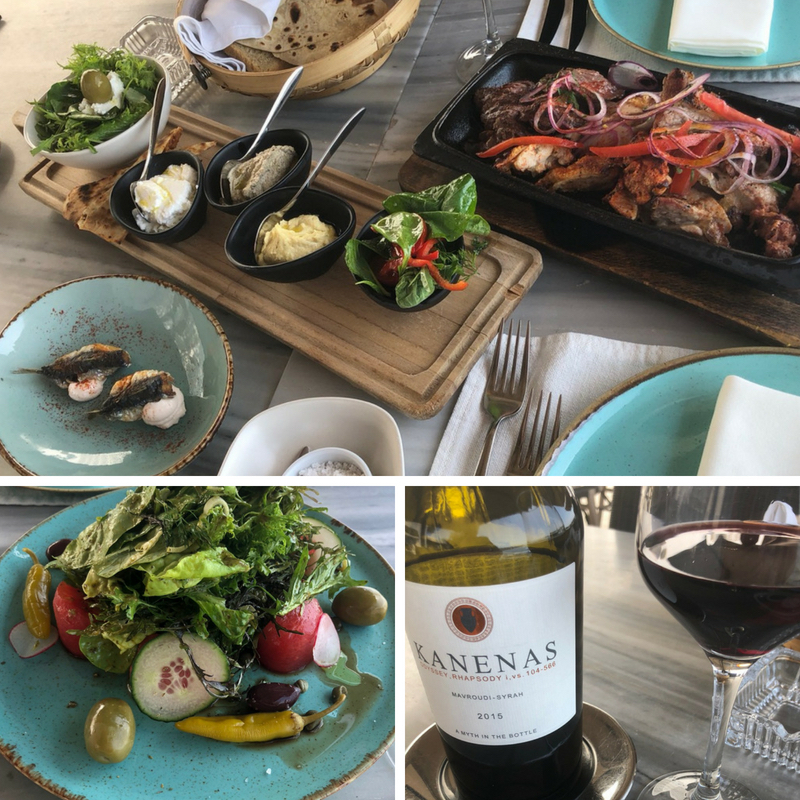 Ark is many things: outstanding interior design, magnificent views, excellent service, top level cuisine, an impressive list of imaginative cocktails, rare coffee blends, and reasonable prices. It is an all-day establishment separated into two areas: a bar and an enclosed elaborately furnished space. The type cuisine is perhaps what could be best described as modern Greek with plenty of vegetables and emphasis on seafood. Giannis Baxevanis, a Michelin starred celebrity chef famous throughout Greece, is in charge of the kitchen.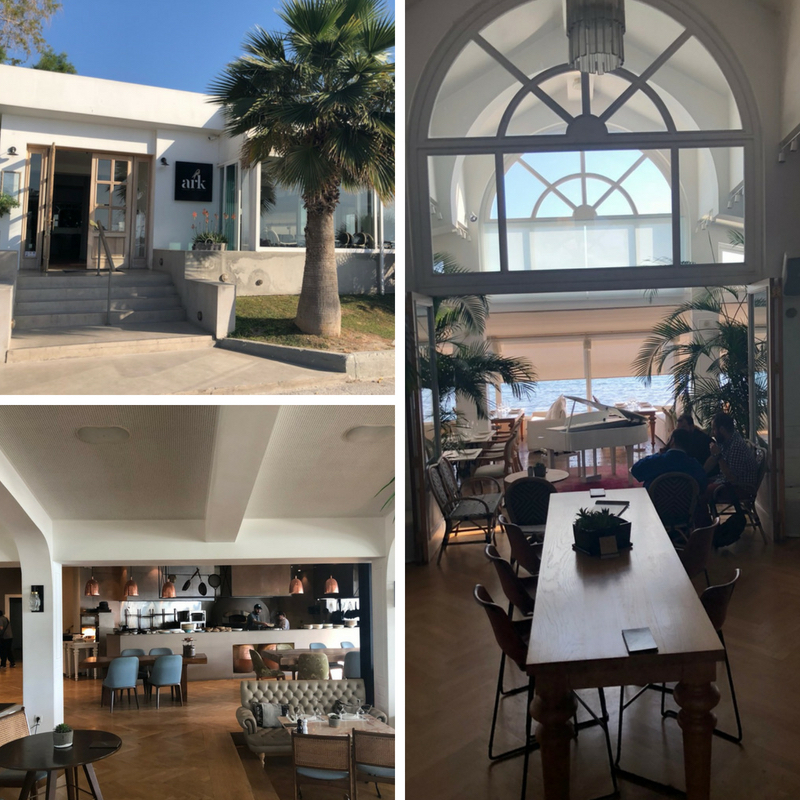 The coffee has to be mentioned separately. In collaboration with TAF, it is produced exclusively for Ark. With more than 40 blends, there is a different coffee of the day every day making it a unique experience.
Καλή όρεξη! (aka, bon appétit)
Share this article on Pinterest by clicking Save button