I have a few memories from my first visit to Paphos years ago. Off-season, it was a sleepy, quaint town with somewhat rundown old quarters.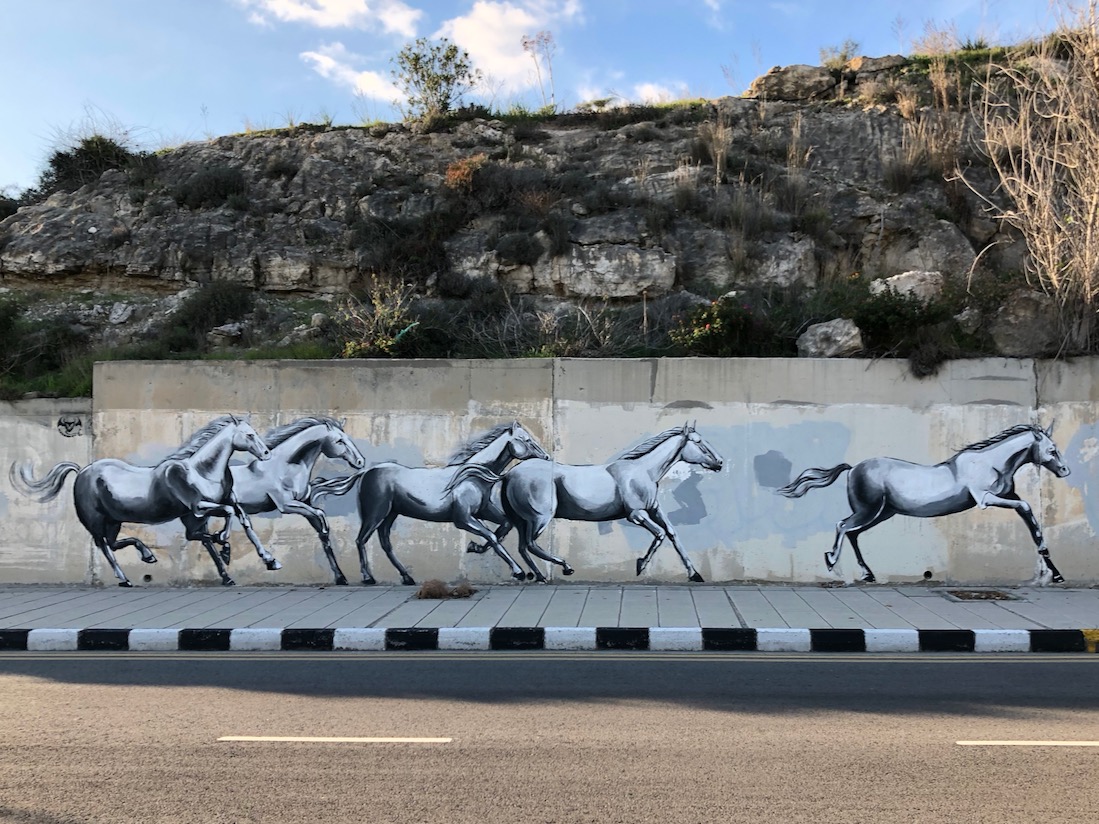 Imagine a wizened old dog who no longer on guard but spend his days enjoying a lazy afternoon sun combined with a good meal brought by the grateful master. With time, humans have a tendency to soften impressions and tend to idealize reality. While this may be true, even with rose-colored glasses, it was hardly a place to look for street art.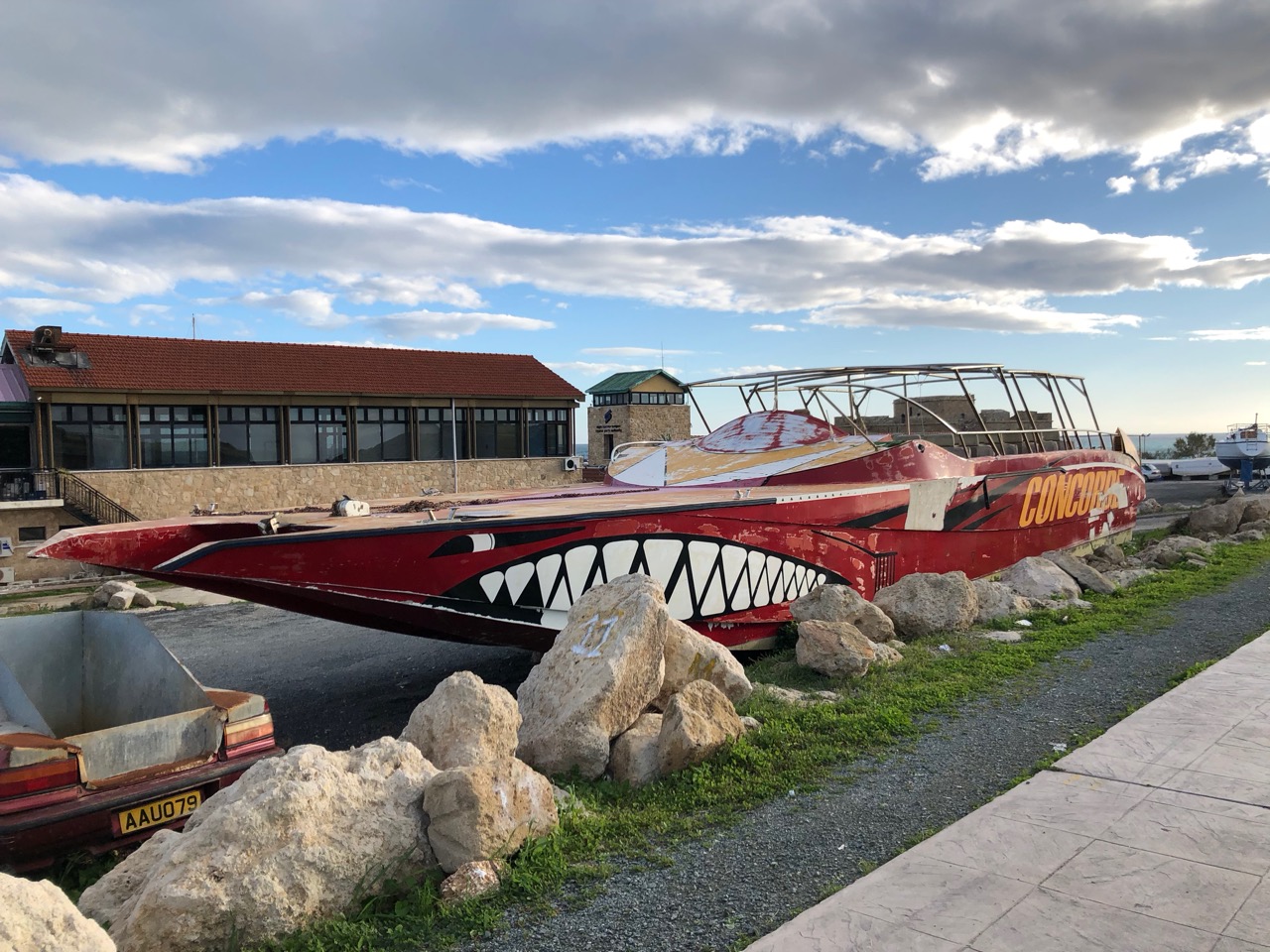 Paphos Street Art scene transformation
Fast forward to 2017, and the scenery had changed dramatically. During that year, Paphos reigned as the European Capital of Culture (ECoC).
The European Capital of Culture is a city designated by the European Union for a period of one year during which it is given a chance to showcase its cultural life and cultural development.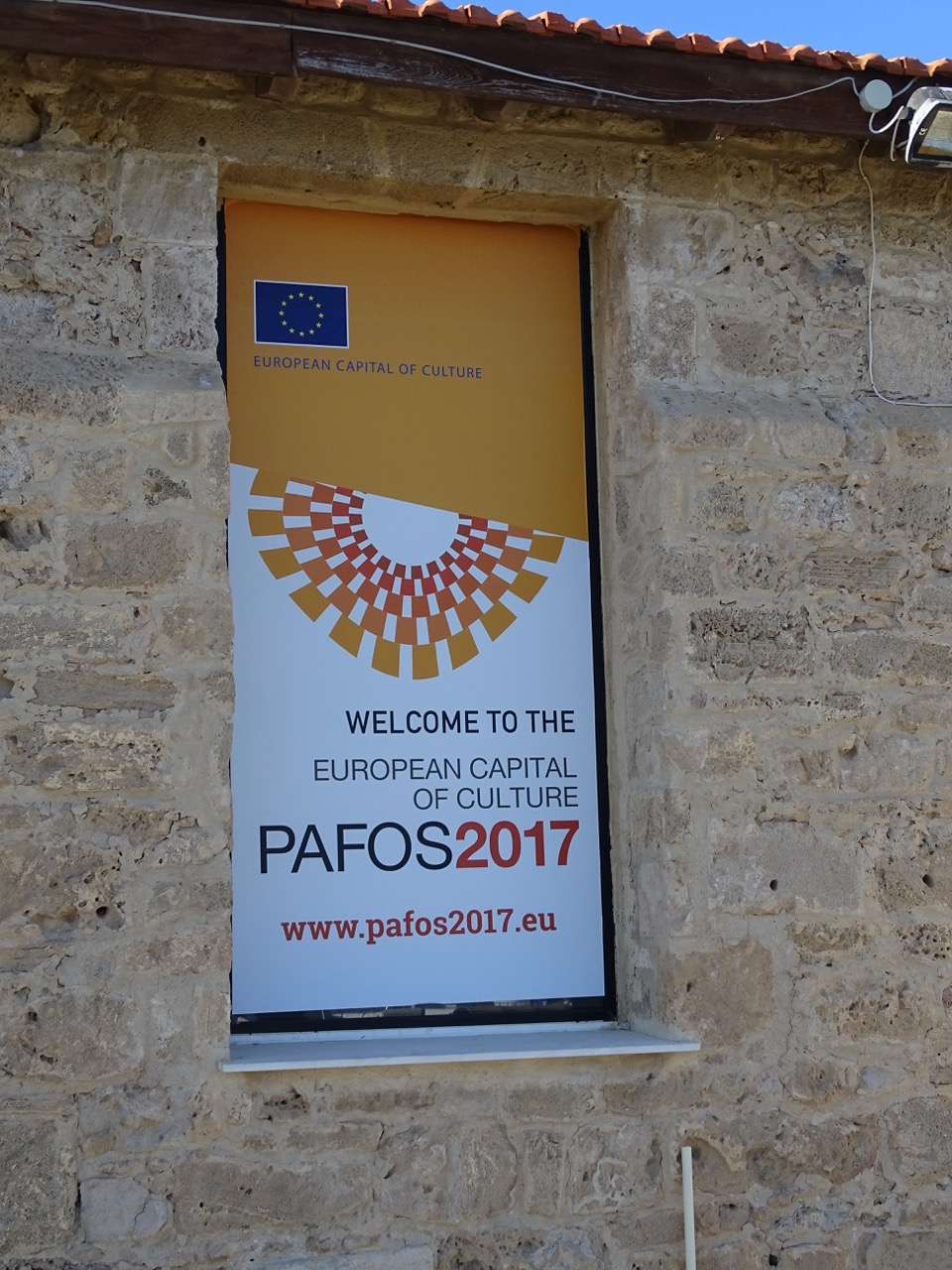 Since 1985, every year, one or more European cities receive this honor. The initiative, first called the European City of Culture, was a brainchild of Melina Mecouri, the Greek Minister of Culture at the time. It was created to highlight the diversity of Europe, celebrate shared values, increase the sense of belonging to common roots and foster the contribution of culture to the development of cities.
Over the years, the program proved to be an excellent opportunity for rejuvenating cities, raising their international profile, enhancing their local image, breathing new life into a city's culture and boosting tourism.
To be fair, it's worth mentioning that Paphos shared the ECoC title with the city of Aarhus in Denmark.
Participating in the ECoC initiative brought a new era to the ancient city. For a year, Paphos became the center of European cultural creative activity. Subsequently, it sparked considerable restoration efforts, gave a boost to commerce and tourism, modernized infrastructure and energized local art scene. Among other achievements, Paphos opened doors – or shall we say walls? – to street art.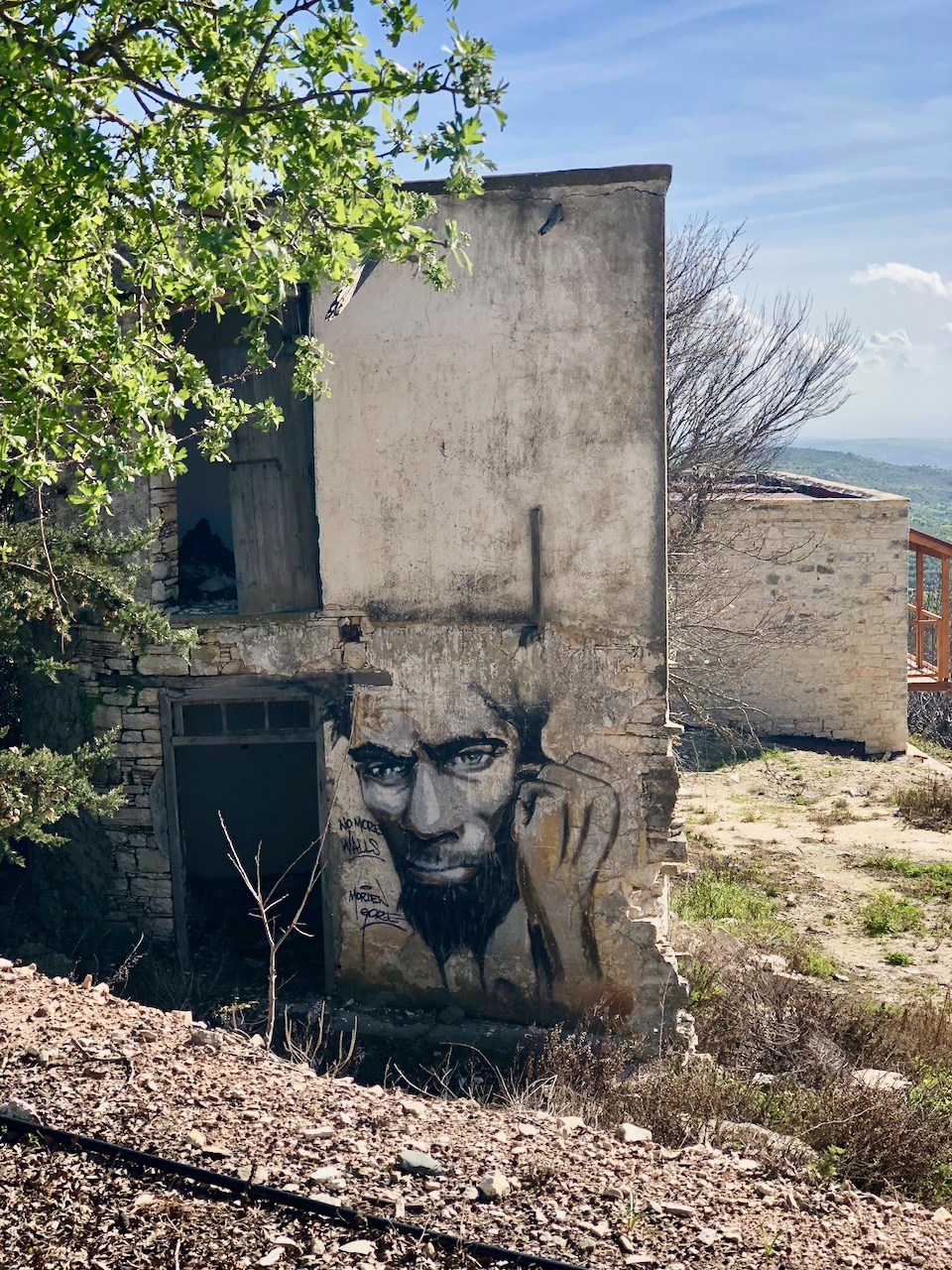 Walls as canvas
Branched out from graffiti, street art found its own path and rapidly gained momentum throughout the world. It became an organic part of the cityscape encompassing aesthetics and social aspect of the urban environment.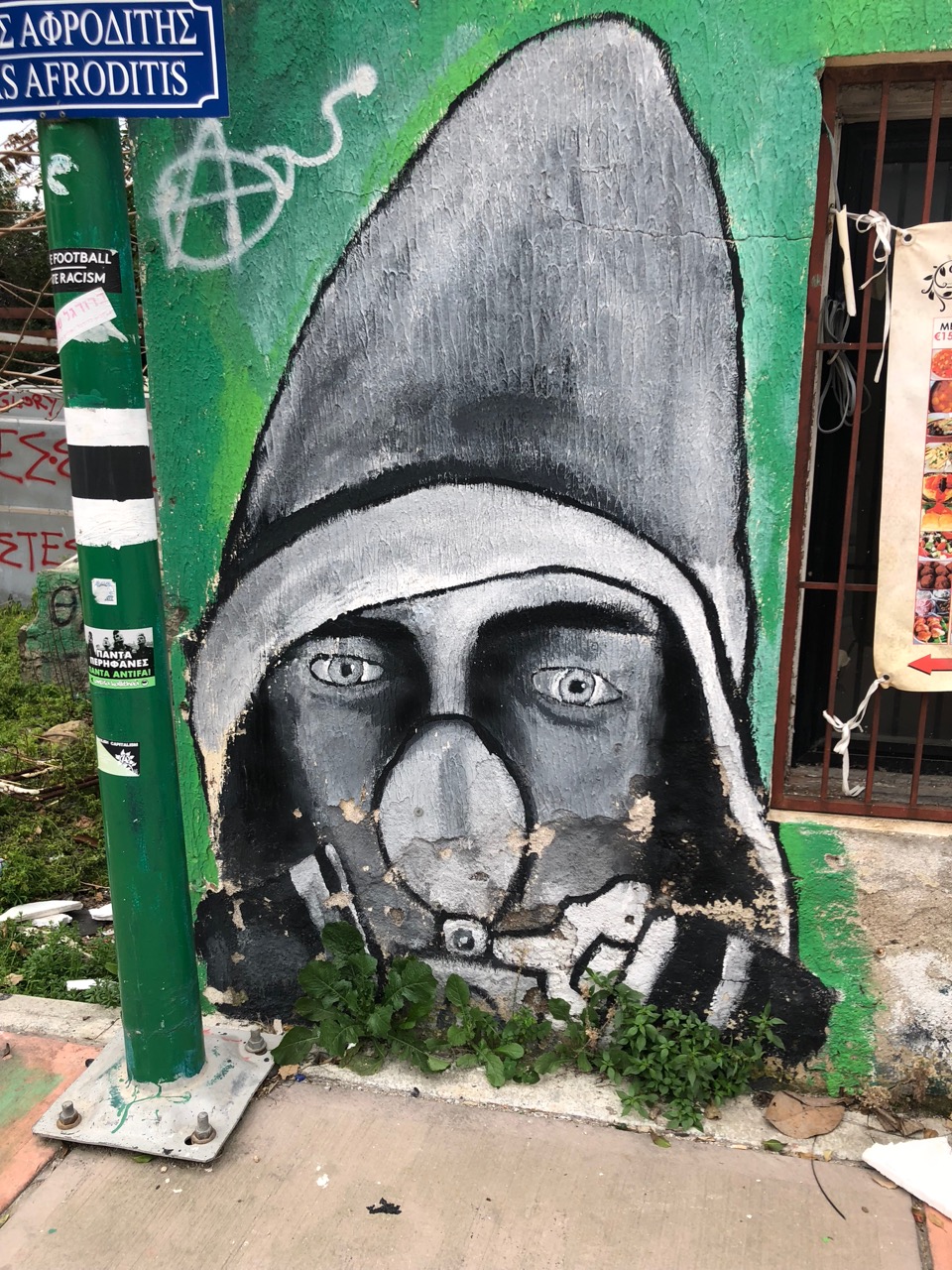 The city's whitewashed classic Cypriot buildings were always perfect canvas. I was surprised that they managed to remain untouched for so long. I guess old-fashioned Paphos couldn't compete with more vibrant Nicosia or up-and-coming Limassol that welcomed street artists years ago. Finally, it was Paphos' turn.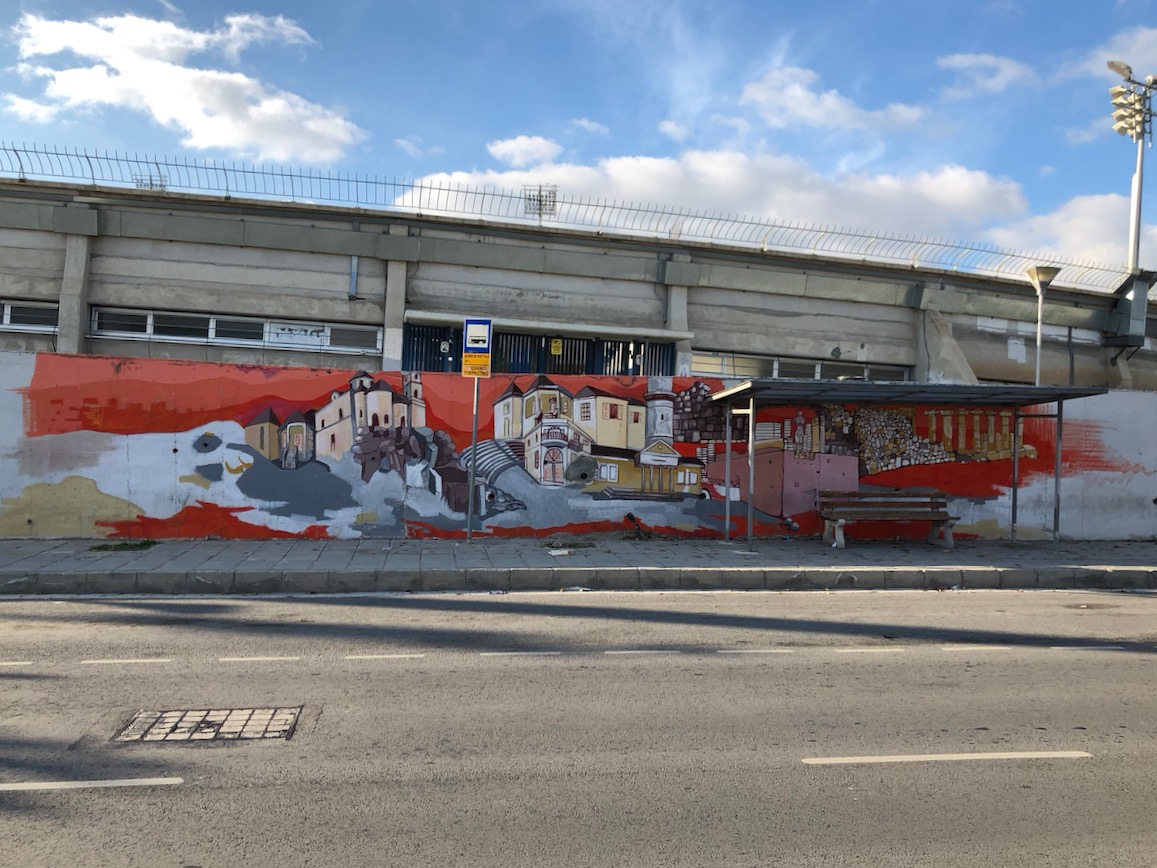 Apparently, I was not alone noticing the city's potential as a giant open-air gallery.
Charis Christoforou street art footprint
A few similar looking works caught my eye. Black and white with a single splash of color, the style is memorable. Thanks to a prominently positioned signature it was easy to find the author. (I wish all street artists were that considerate… wink wink nudge nudge…)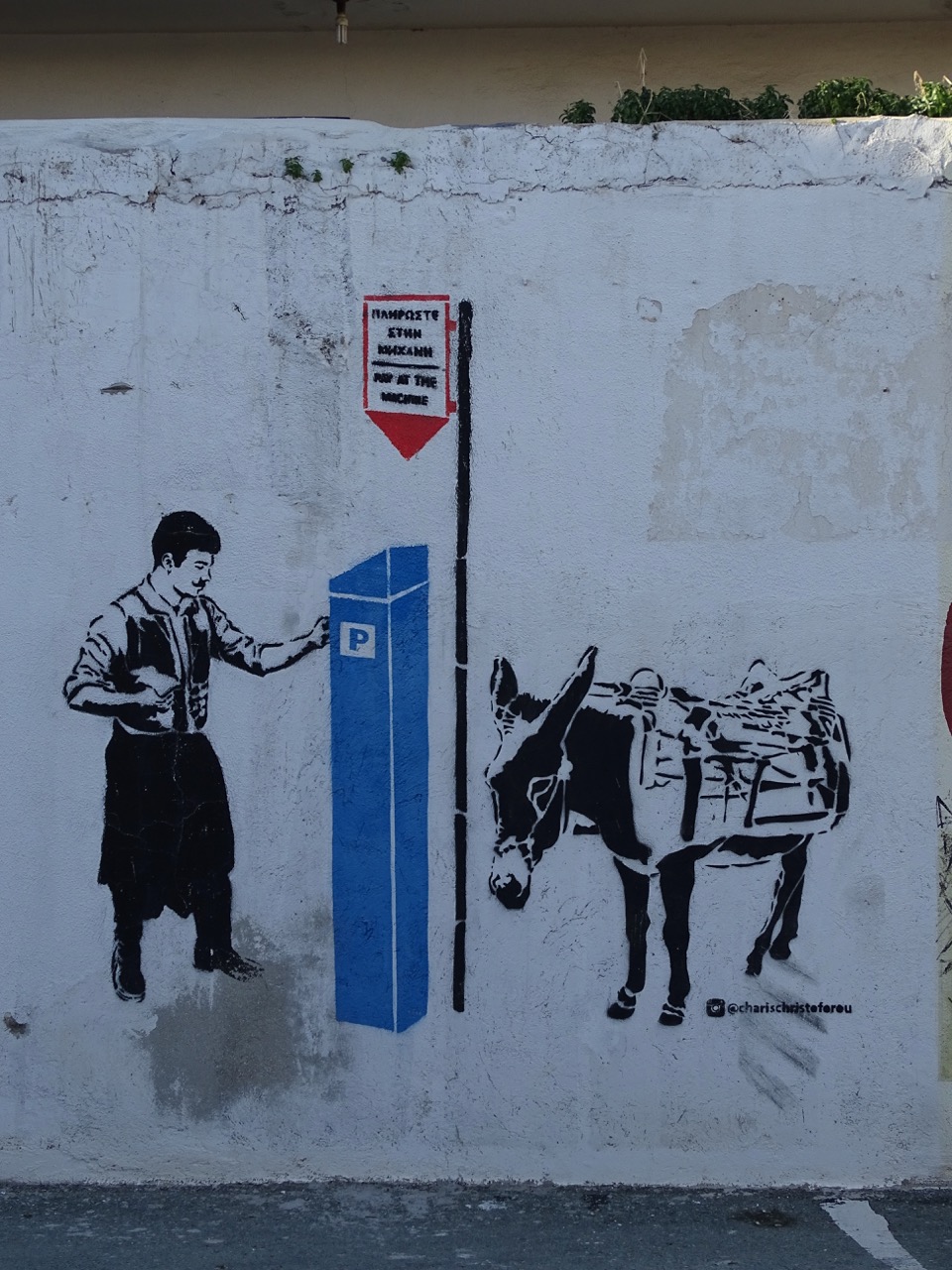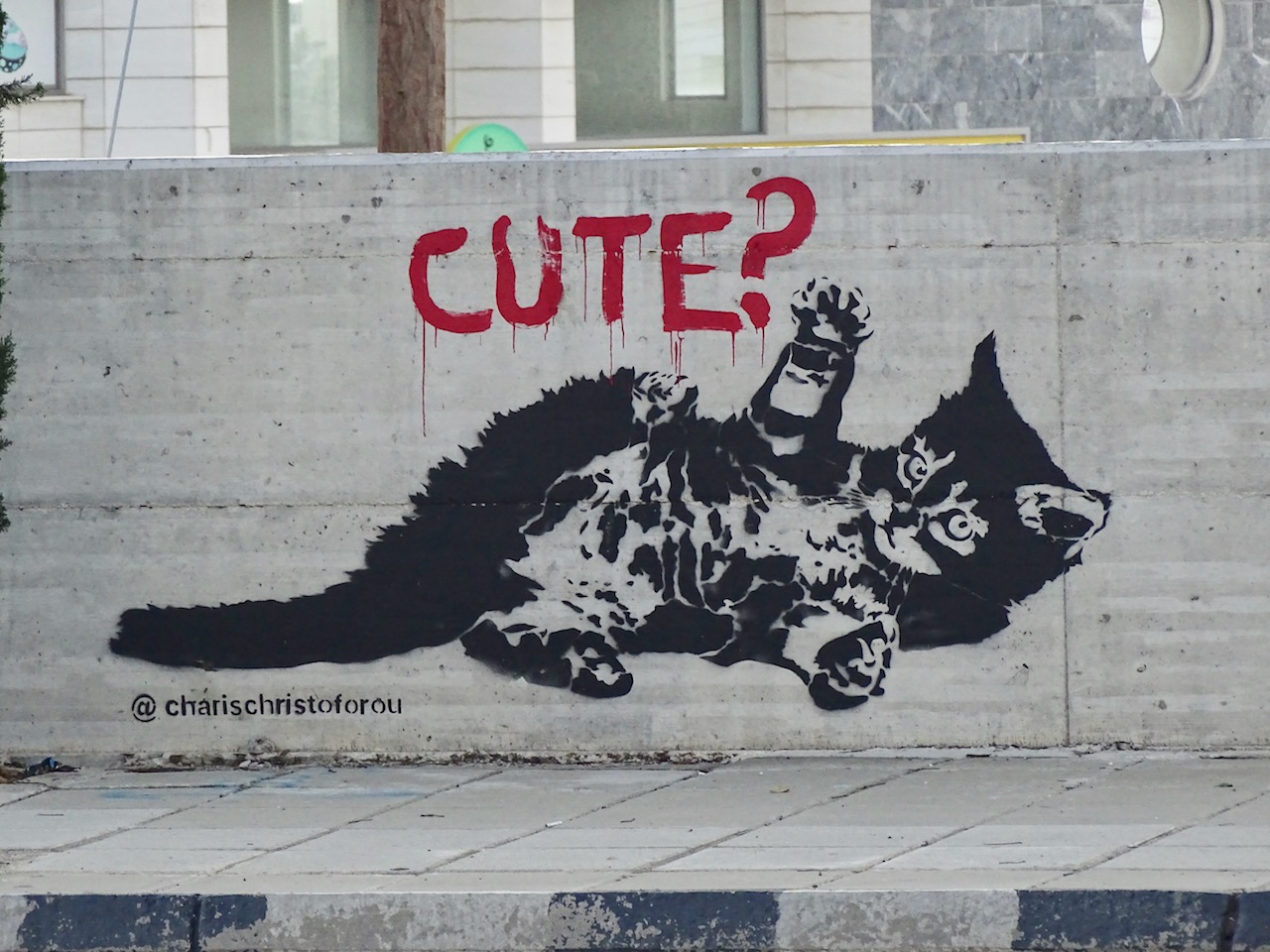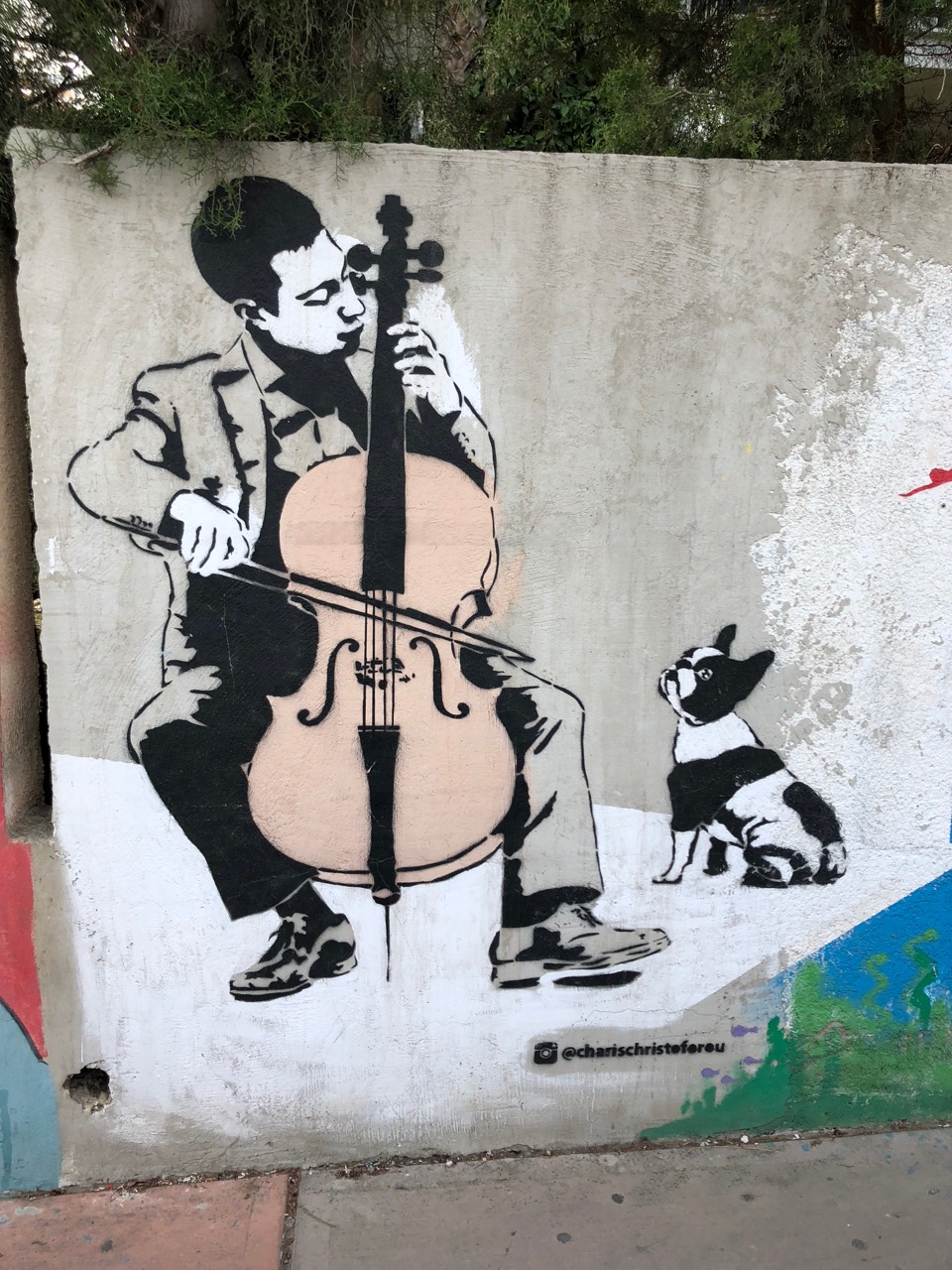 After studying fine arts in the UK, Charis Christoforou came back to Paphos where he was born and raised. Then he joined a group of artists who volunteered to revive the old walls of the city as a part of the European Capital of Culture – Pafos 2017 program.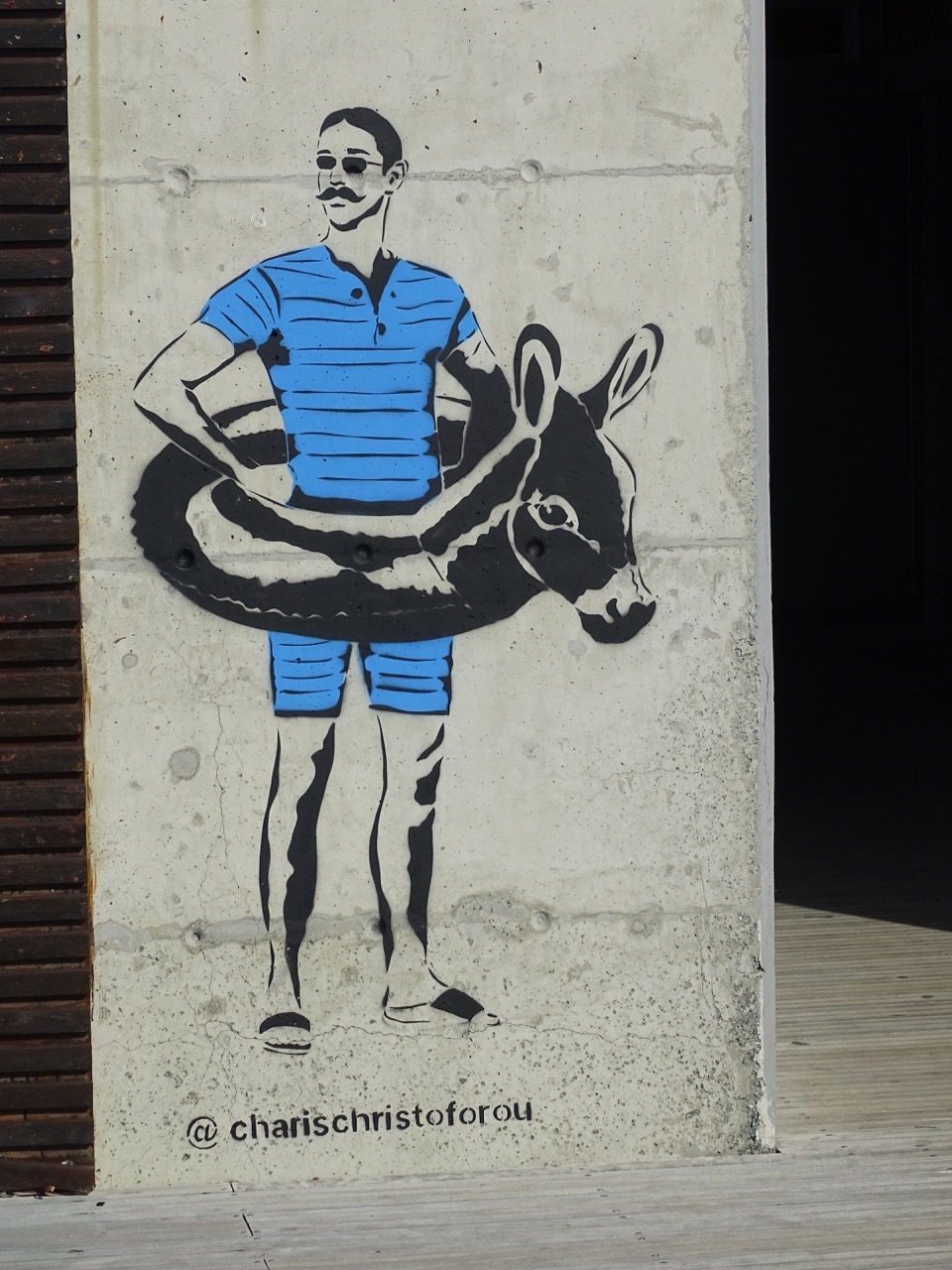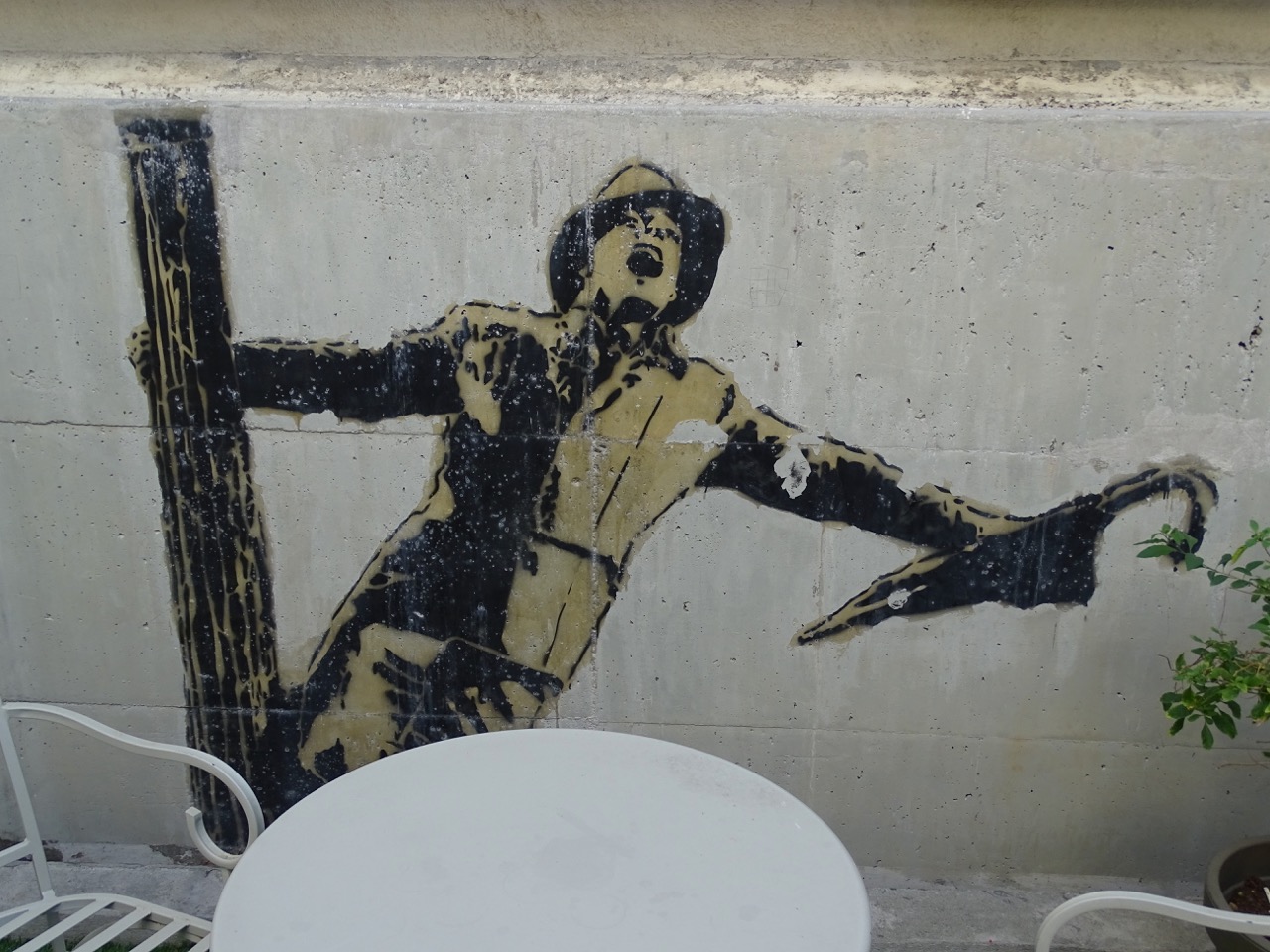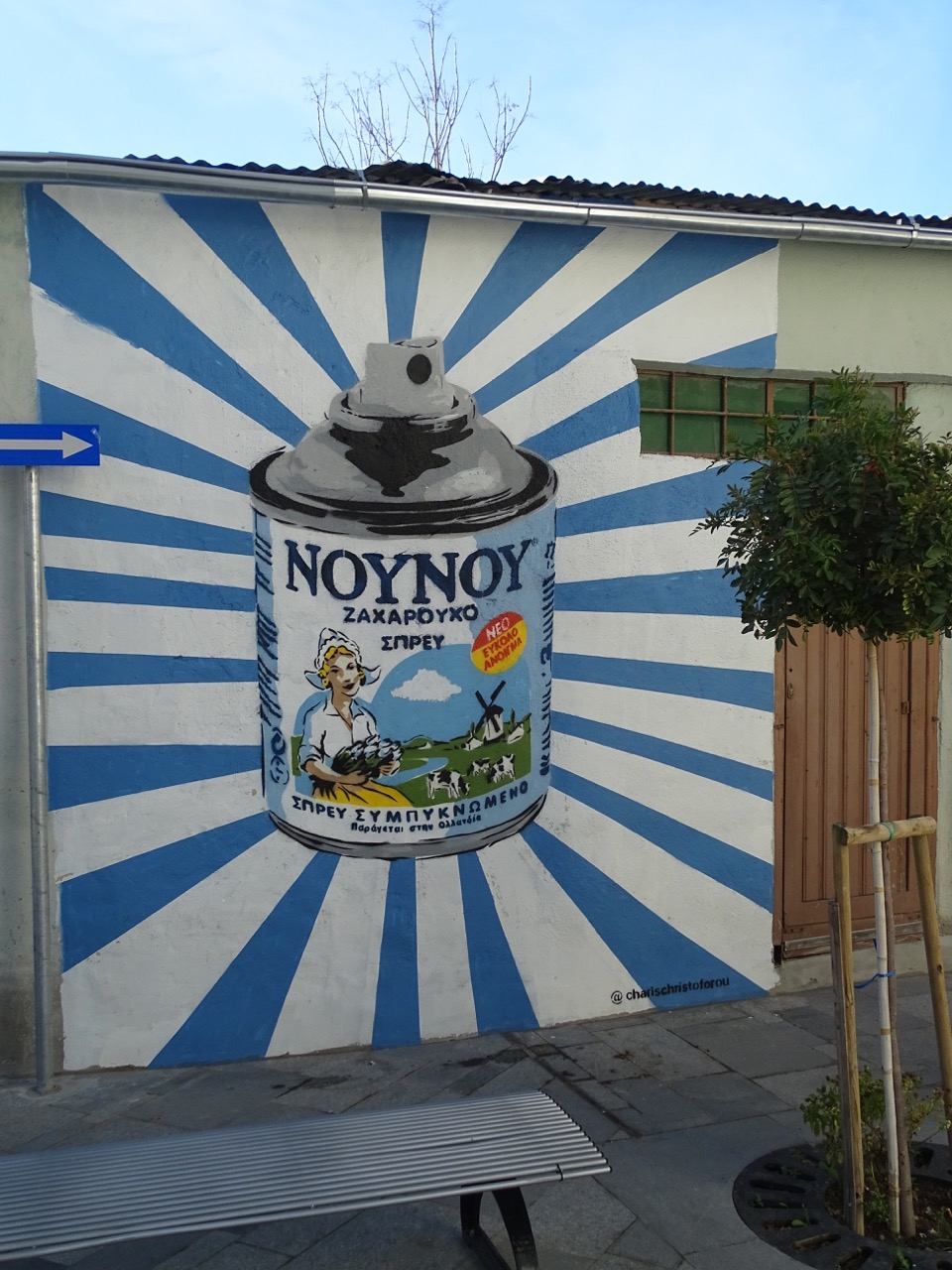 Not your ordinary wall anymore
For years, it was just an ordinary concrete wall (location on Google Maps). Then, one day, a team of local artists descended on it armed with brushes and colorful paints. February 8th of 2015 would be the day it was reborn.
There is an impressive number of works on display. Surely, they are not equal in terms of execution, imagination, skill level. I'll be the first one to admit that some of them look a bit slapdash. What's important though is that this event adhered to the ECoC spirit and brought the local artists together.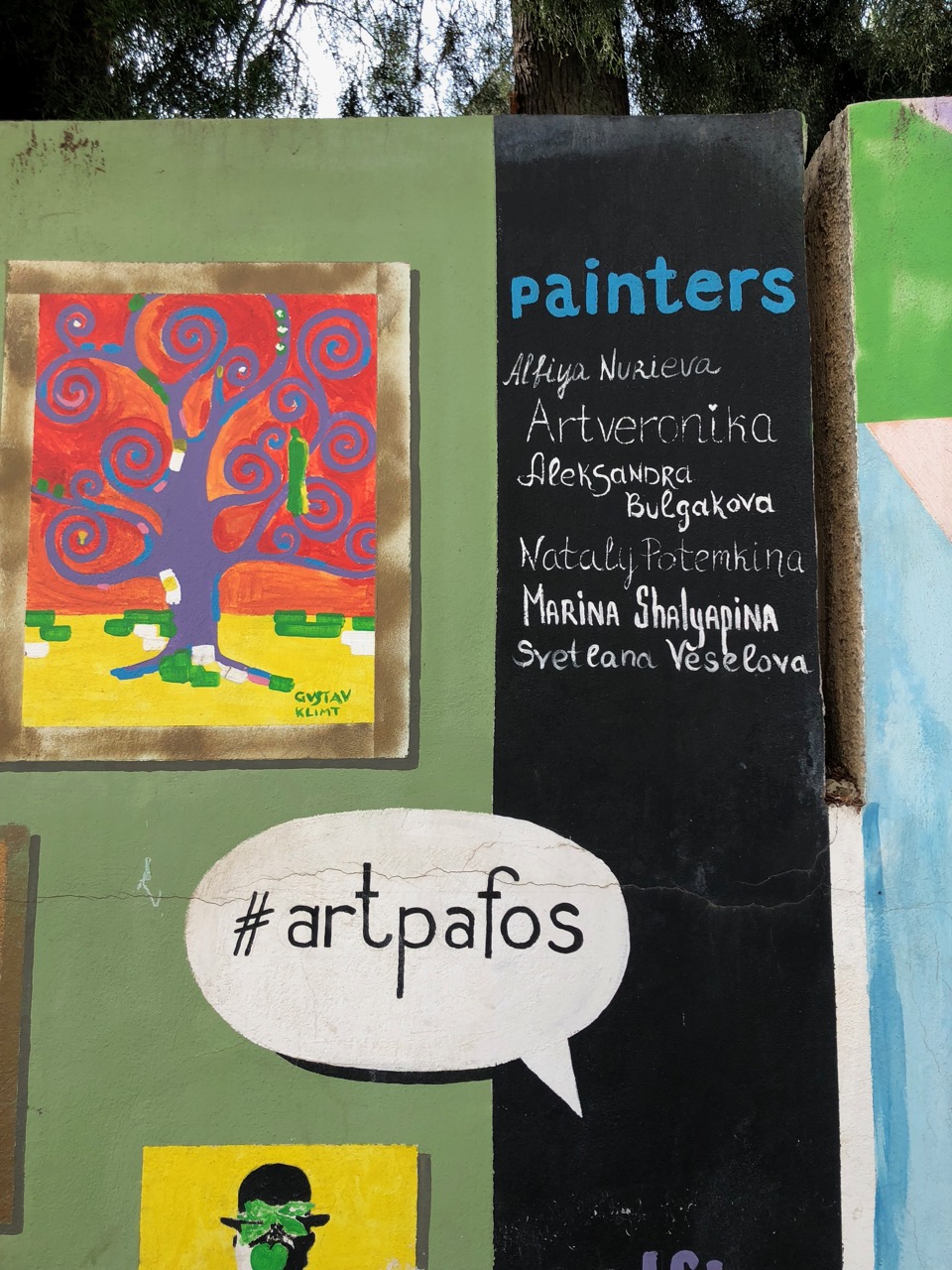 Here are a few close-ups of my favorites and a mash-up of stills from the wall.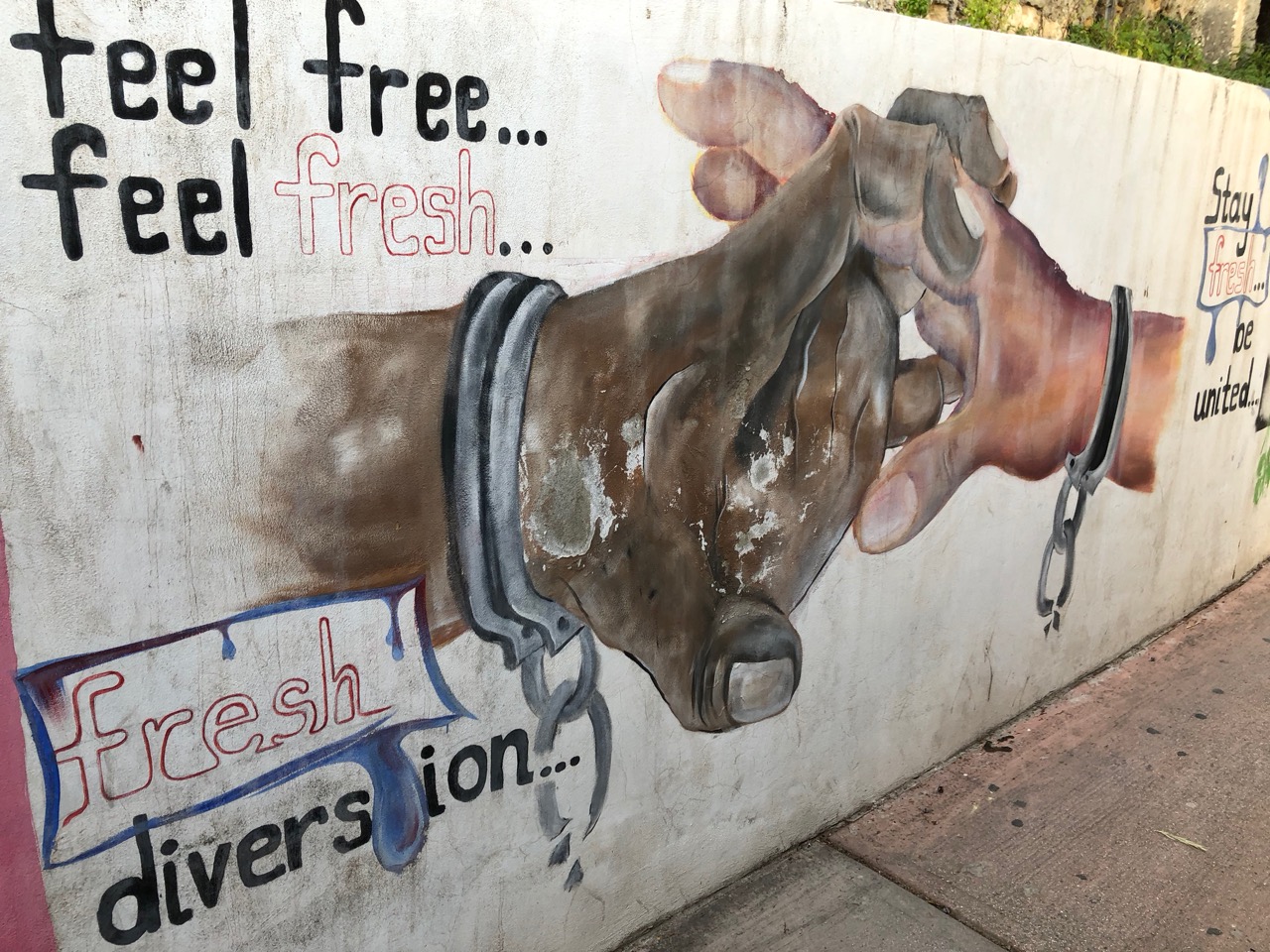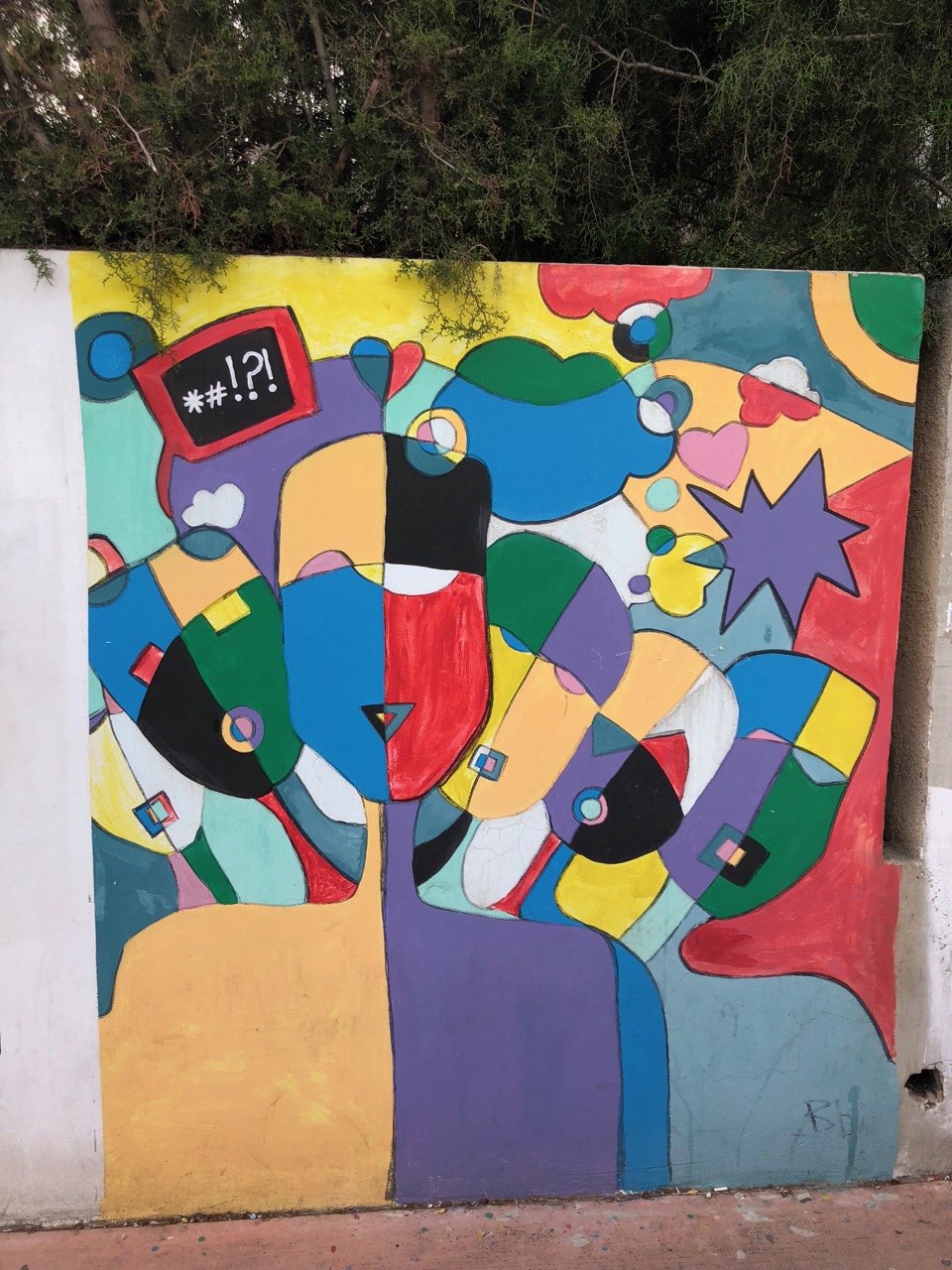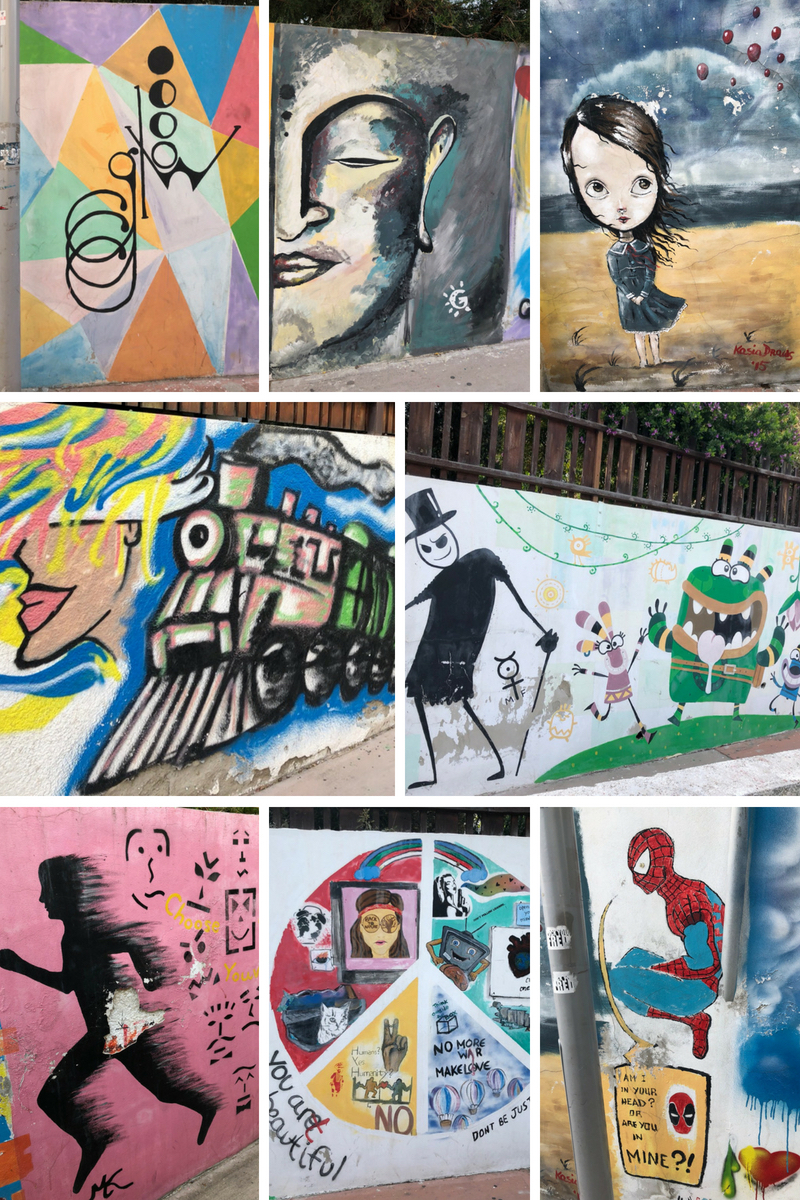 What Street Art Square Festival brought to Paphos
For three years in a row, Paphos hosted Street Art Square Festival in preparation and in 2017 as a part of the ECoC program. Many renown international artists participated and left stunning murals around the city. As a result, the monotonous and somewhat rundown walls were reborn thanks to vibrant, whimsical art. A street art aficionado would recognize many distinguished names and styles.
Even best of the best could become boring in unlimited quantities. Thus, I mention here the pieces I liked most. Please, refer to this map for the comprehensive list of all works.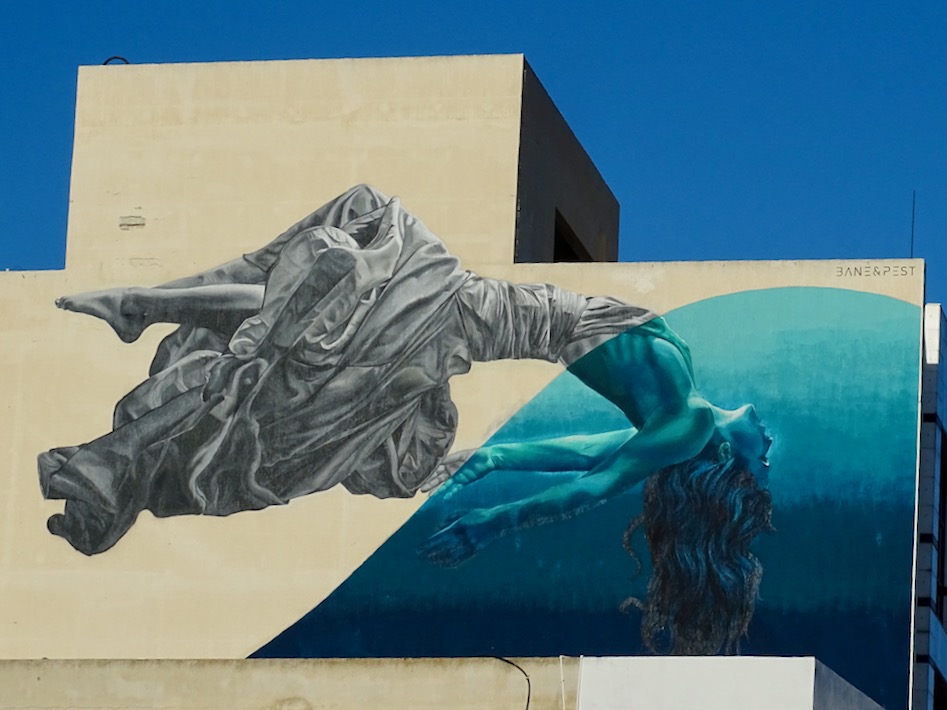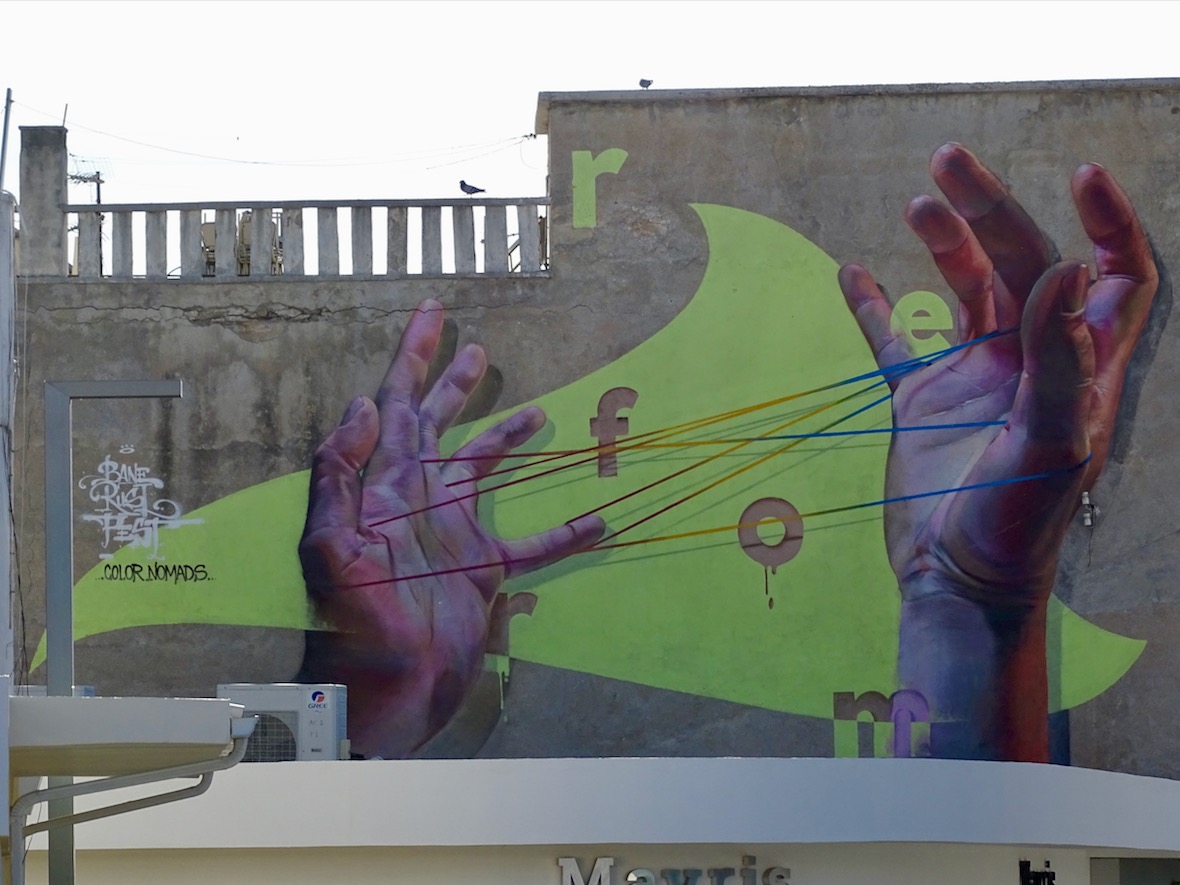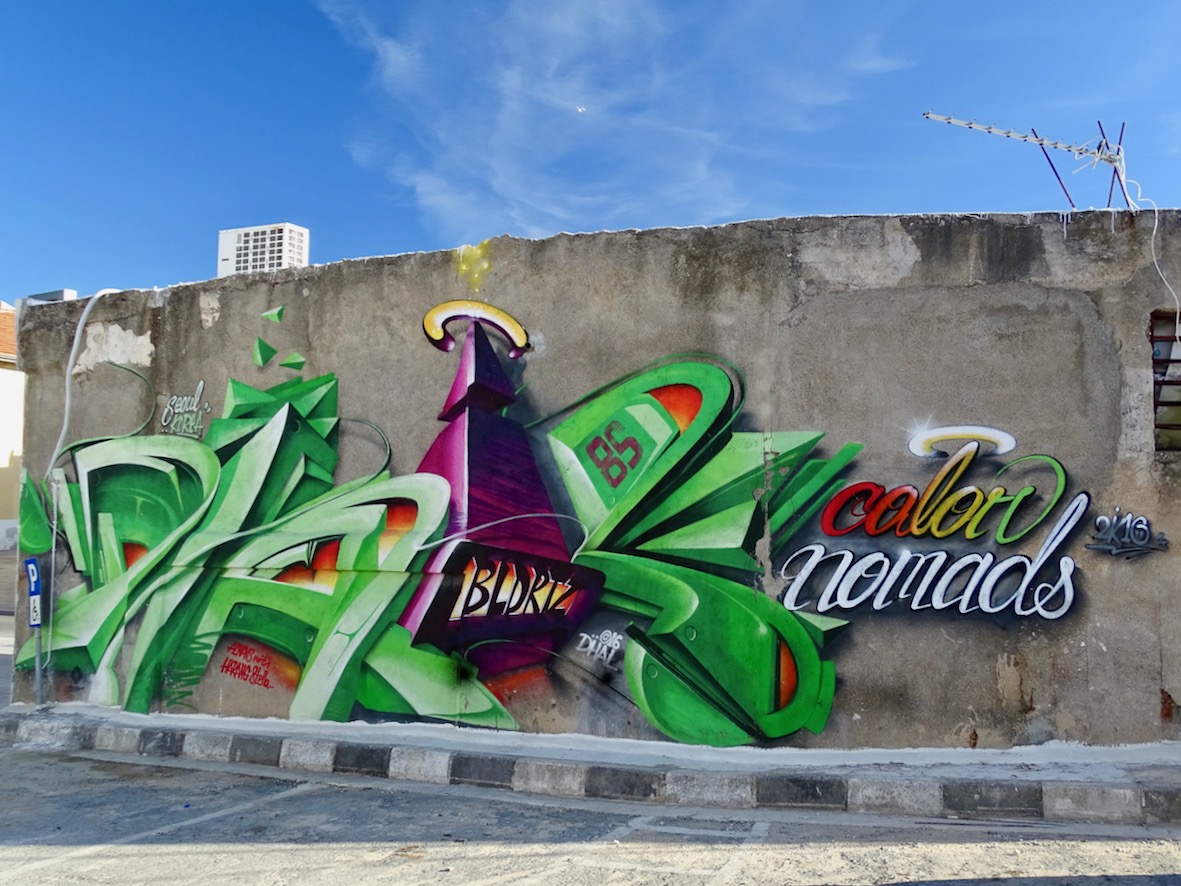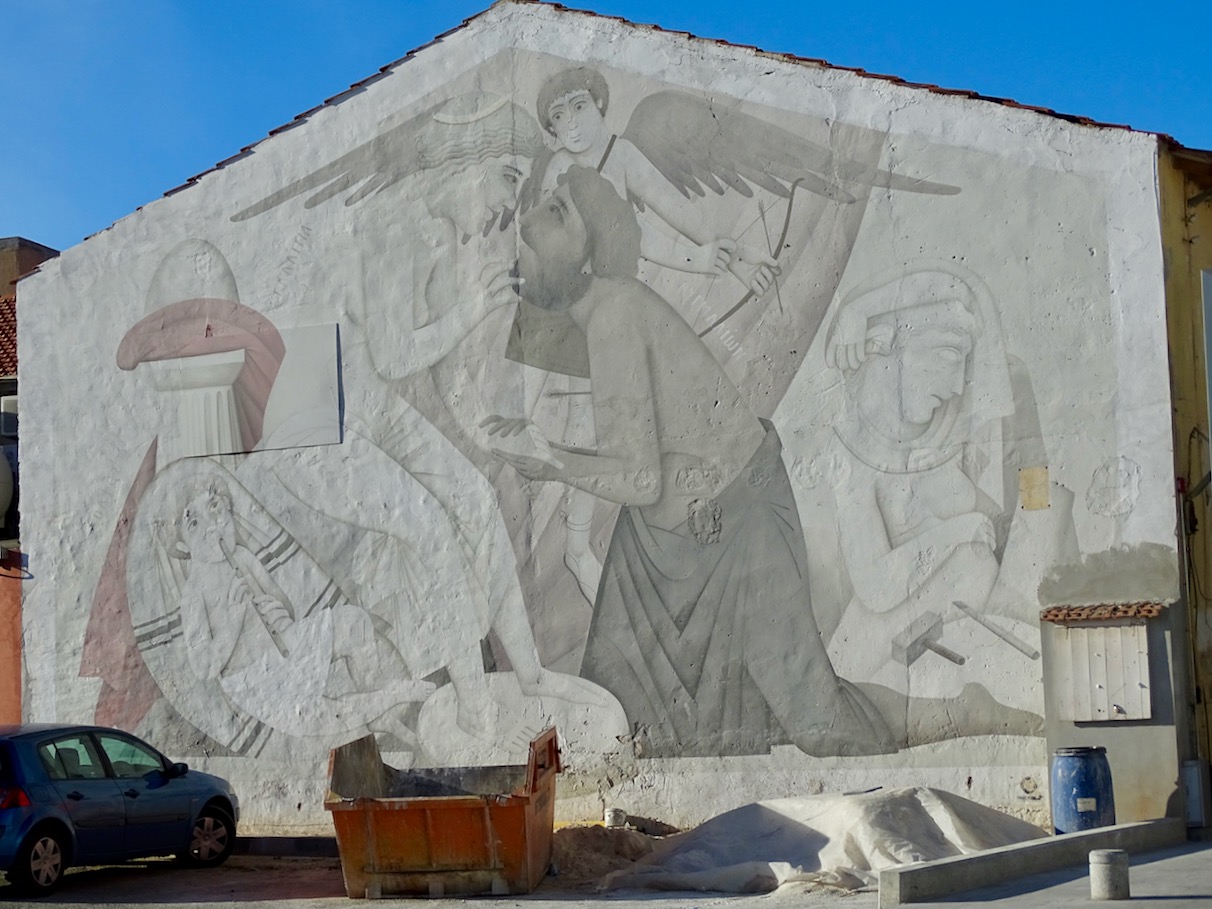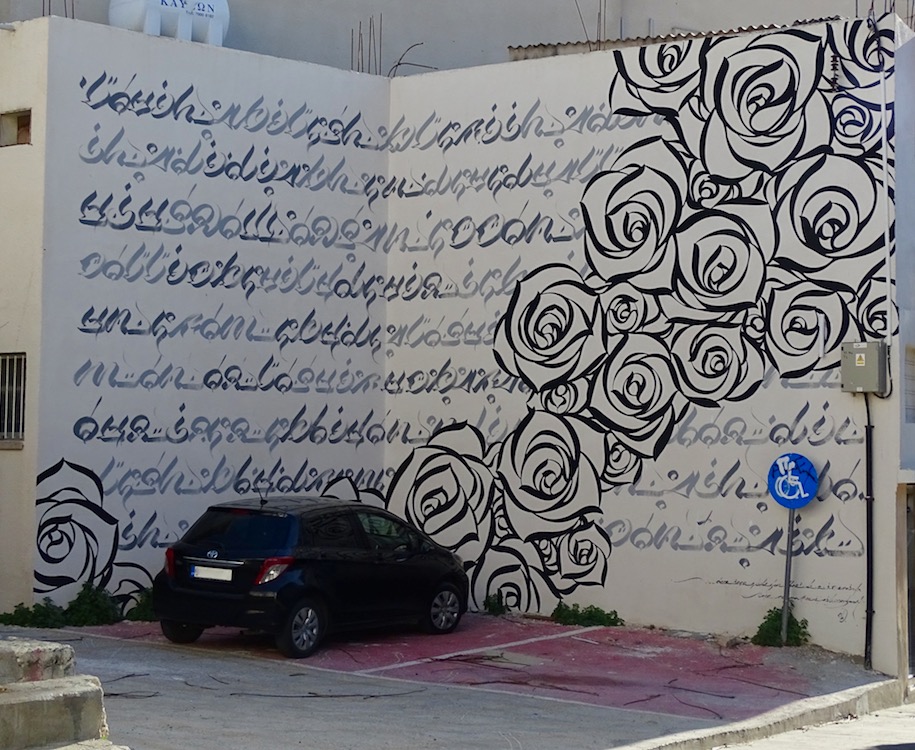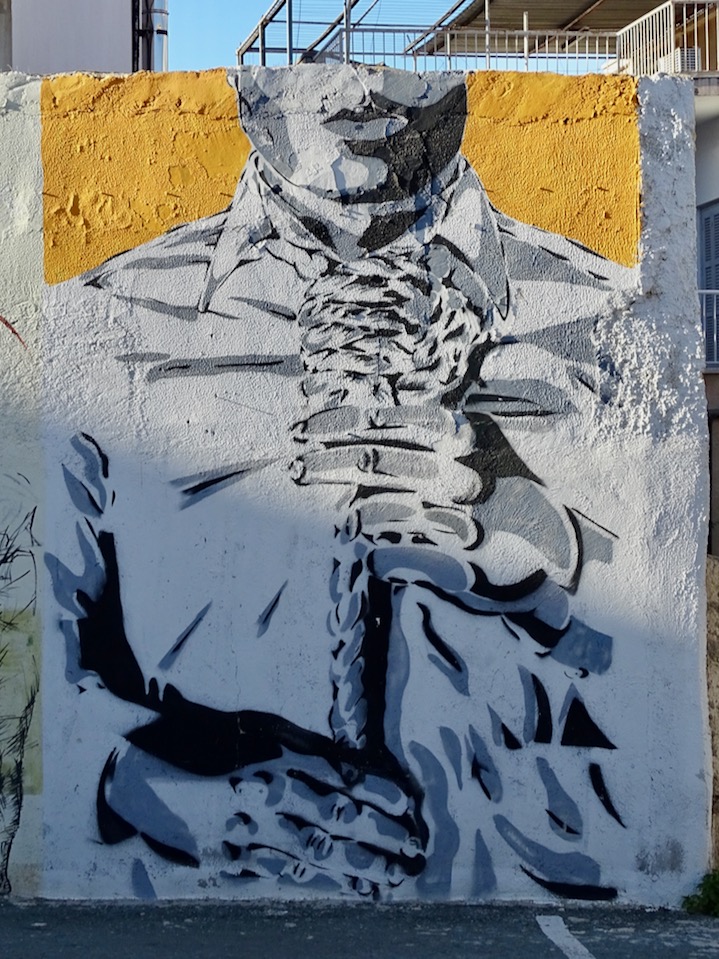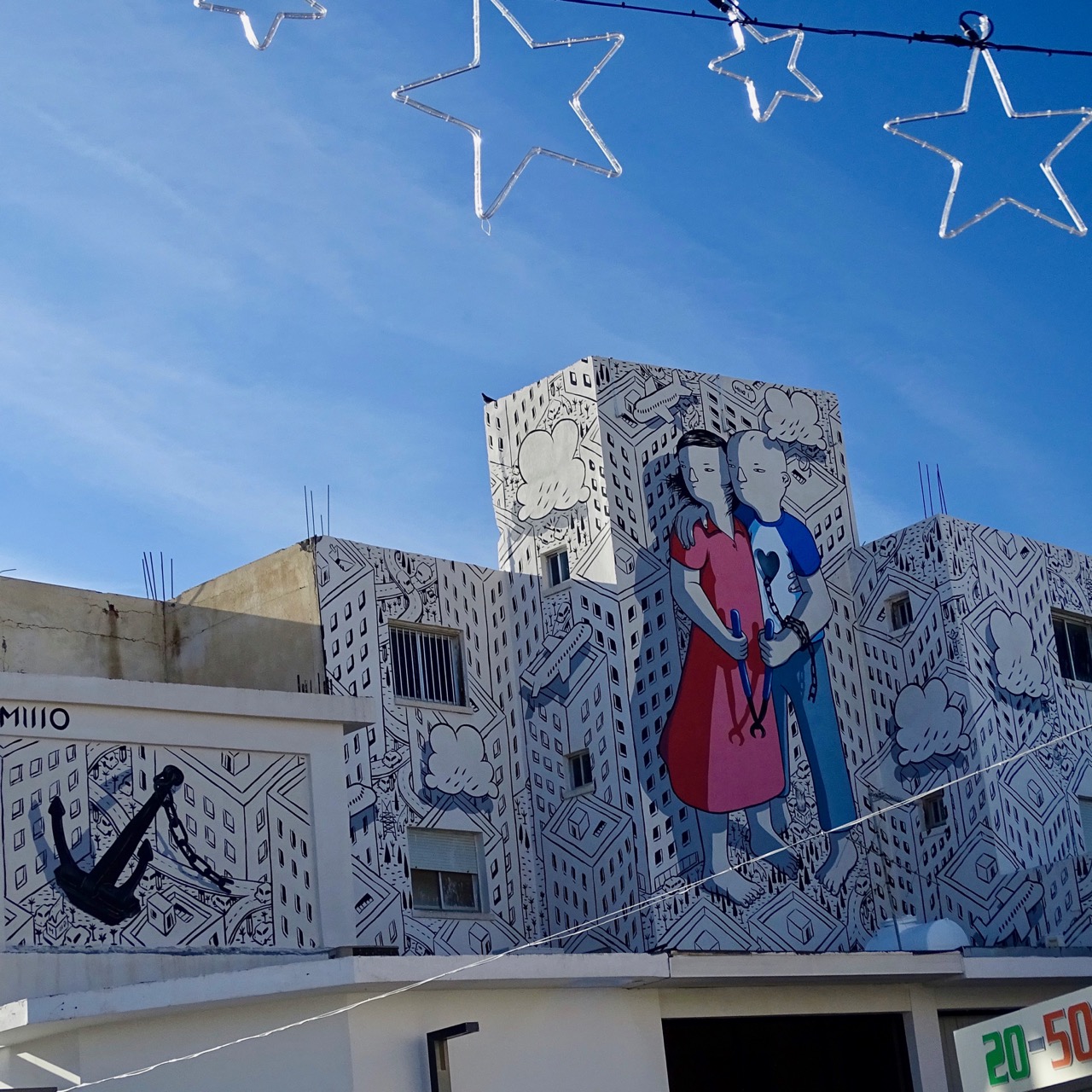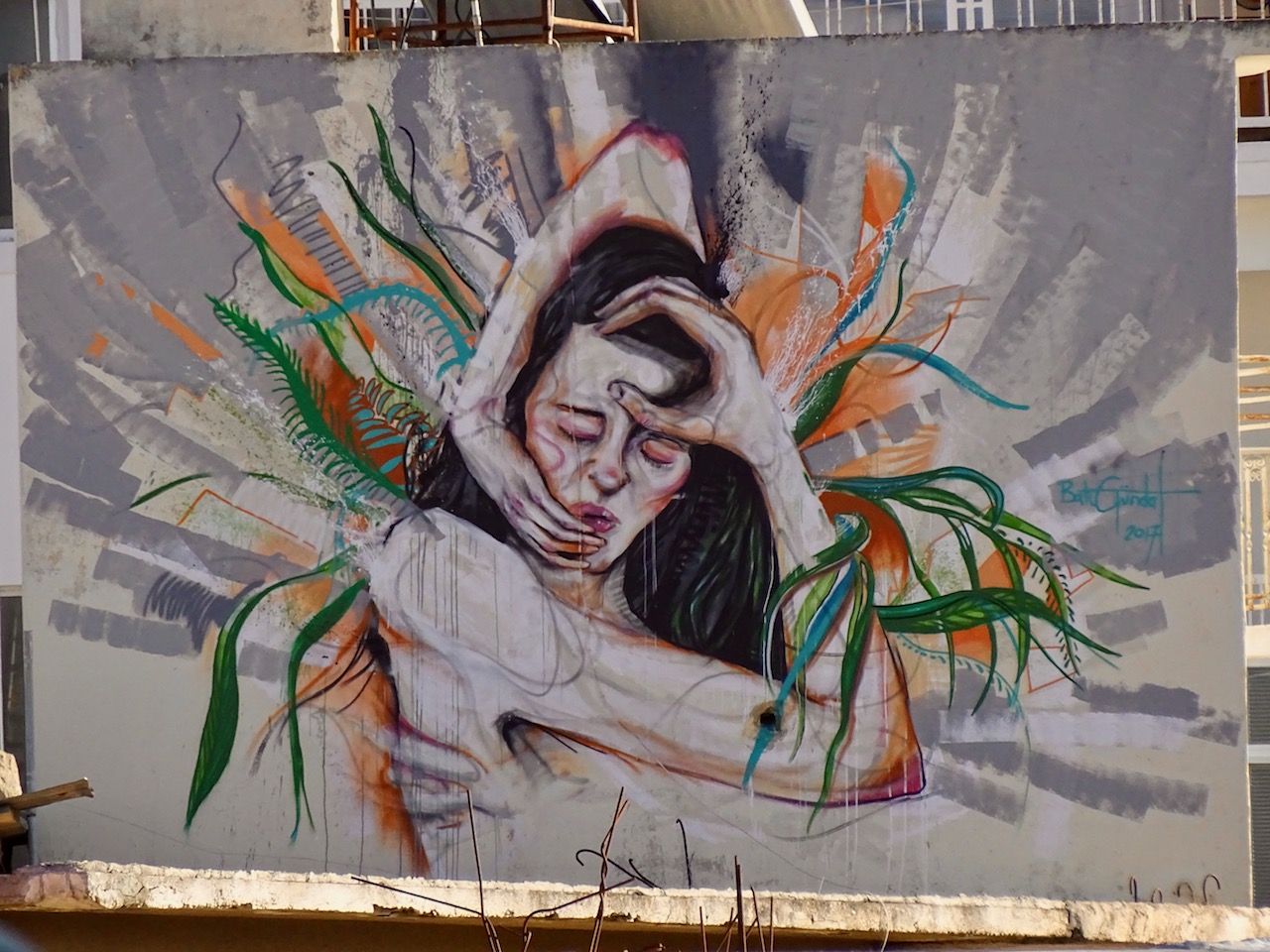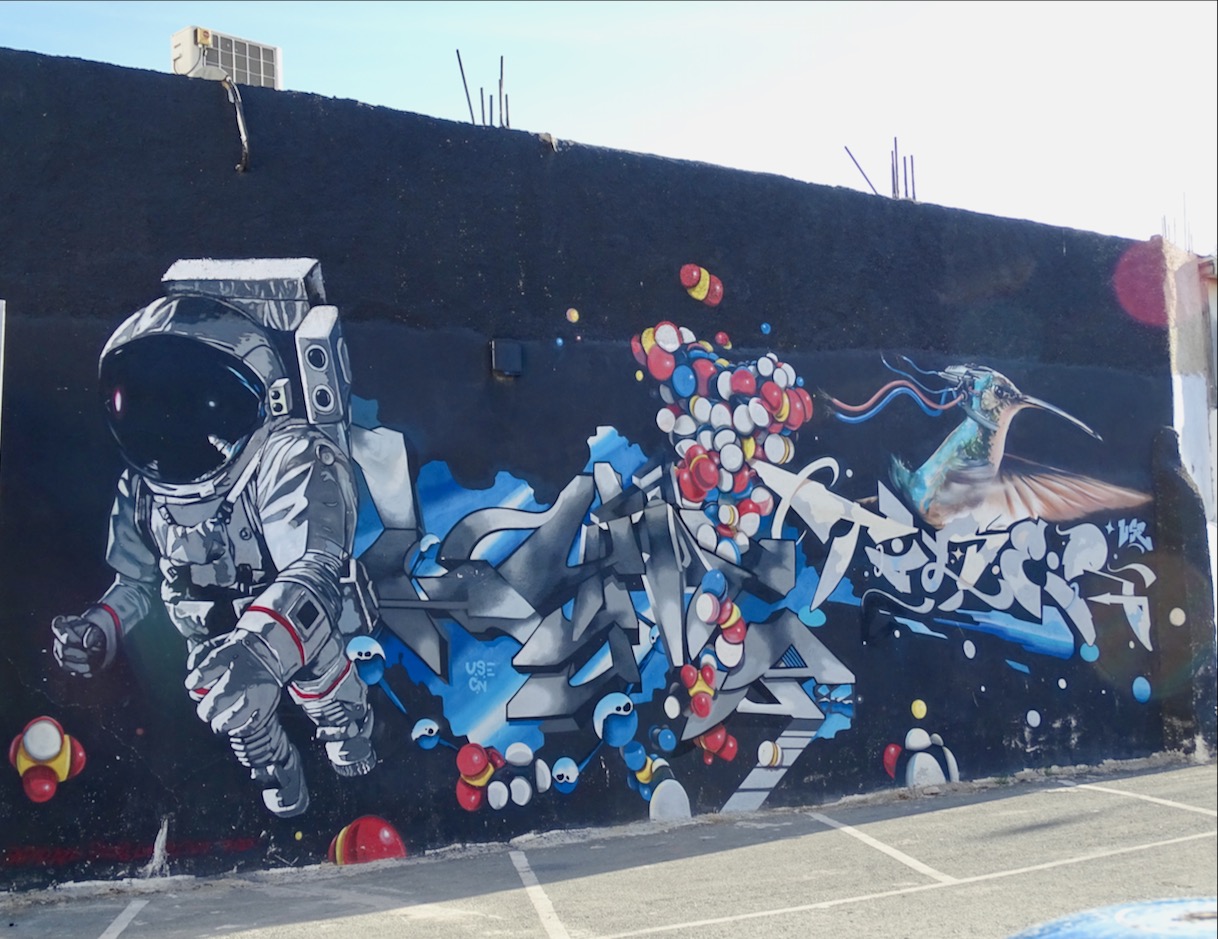 I sincerely hope this festival tradition would continue and bring even more beauty to Paphos.
Surely, you came here because you are like street art. Here is more:
Azemmour: Come For The Street Art, Stay For The History (Morocco)
Balik Pulau Street Art: A Tiny World Hidden In A Narrow Alley (Malaysia)
Street Art in Sofia: Hidden Treasures (Bulgaria)
A Glimpse of Porto Street Art (Portugal)
Phung Hung Street Art Brings Back Memories of Hanoi
Share this article on Pinterest by clicking Save button