Phung Hung Street public art project is taking Hanoi by storm. Ambitiously titled Public Art For Better Space, it lives up to its name by revitalizing Hanoi Old Quarter.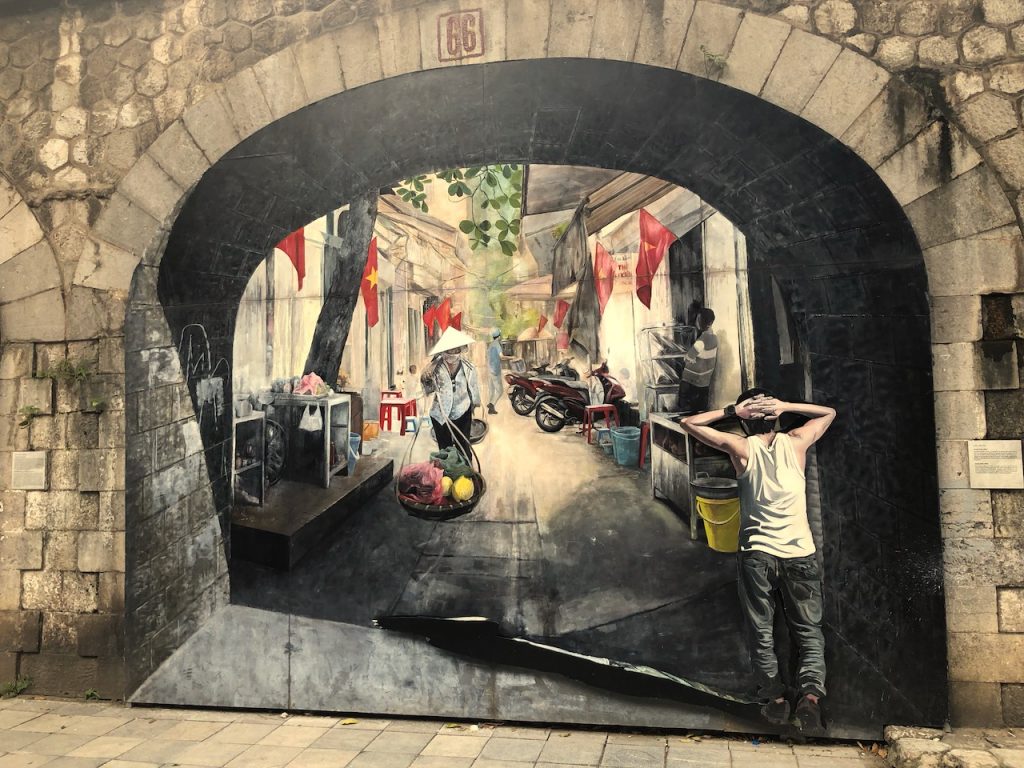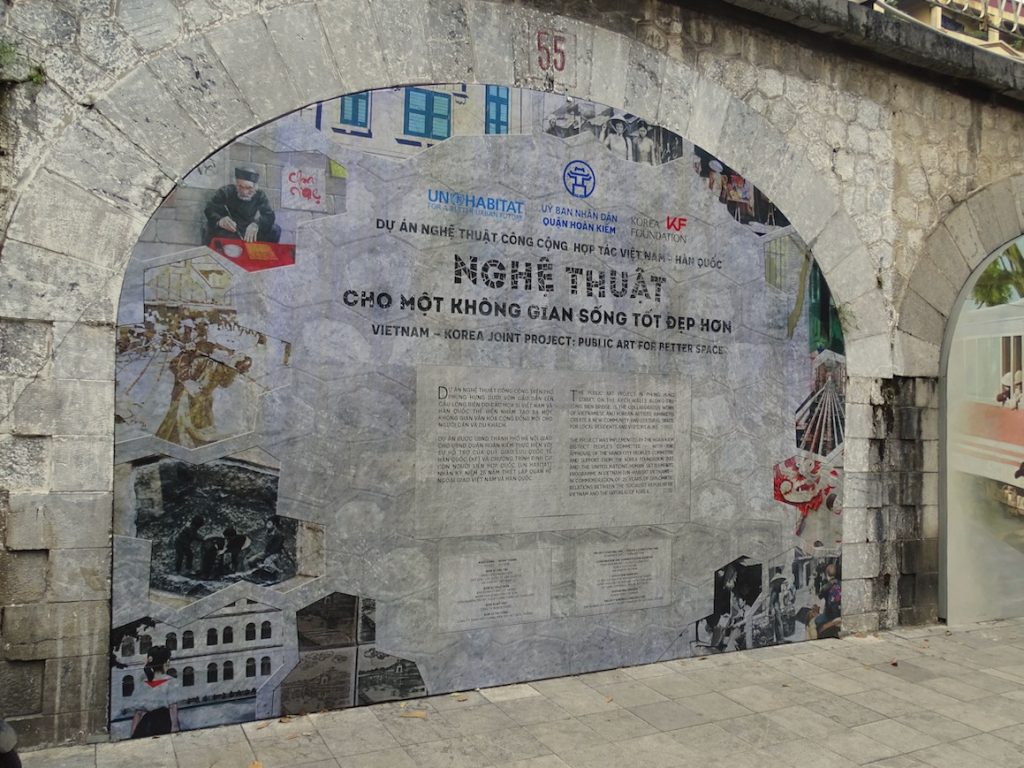 Halfway around the world, in Morocco, we discovered a remarkable story told through the
Azemmour Street Art
.
Phung Hung Street murals are a heartwarming mixture of nostalgic and playful. In less than a year this open-air installation became one of the major Hanoi sightseeing attractions. Phung Hung Street frescos challenge Hanoi Ceramic Mosaic Mural for the top spot in Hanoi public art scene. Arguably, they could be even more popular by now. Rapidly rising through the ranks, Phung Hung murals is a deserved new magnet for locals and tourists.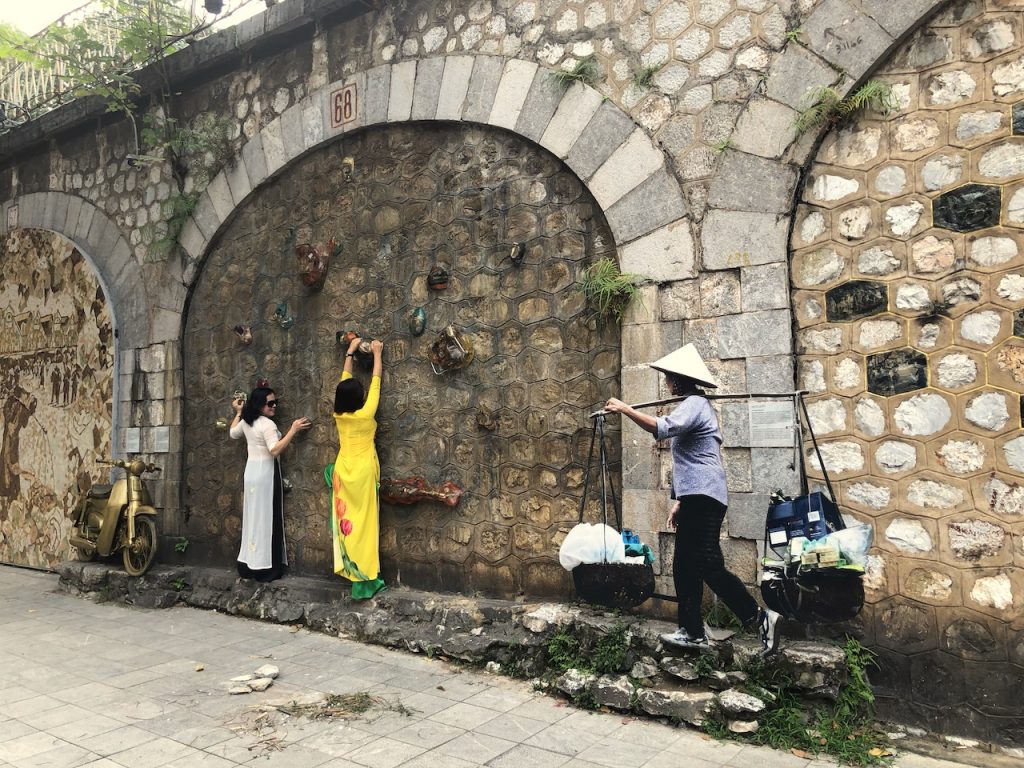 Phung Hung street art vs. Phung Hung Street art
What street art has to do with this project? Actually, the post title is a play of words. Let's take a closer look – Phung Hung street art vs. Phung Hung Street art. While looking identical, but the latter one hits the mark.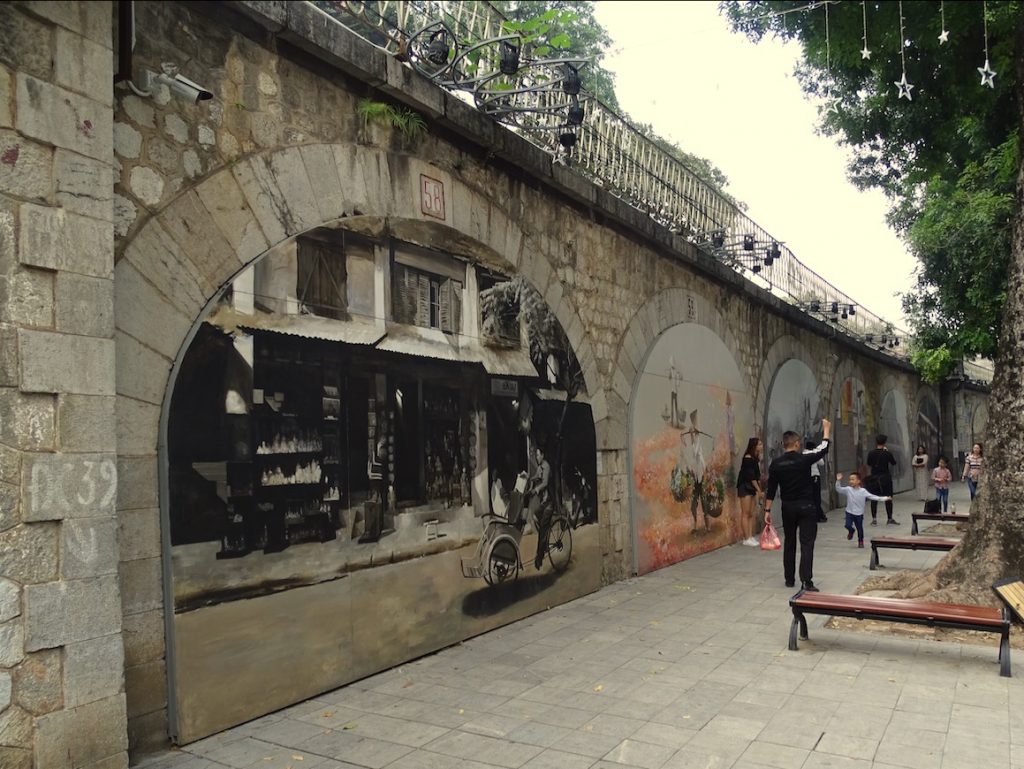 Moreover, Phung Hung Street murals are the epitome of public art. In other words, it checks off all boxes of its definition. The installation is accessible to all. It is free. Phung Hung Street art contributes to a sense of place and identity. It can shape the community and be a public voice to engage in conversation.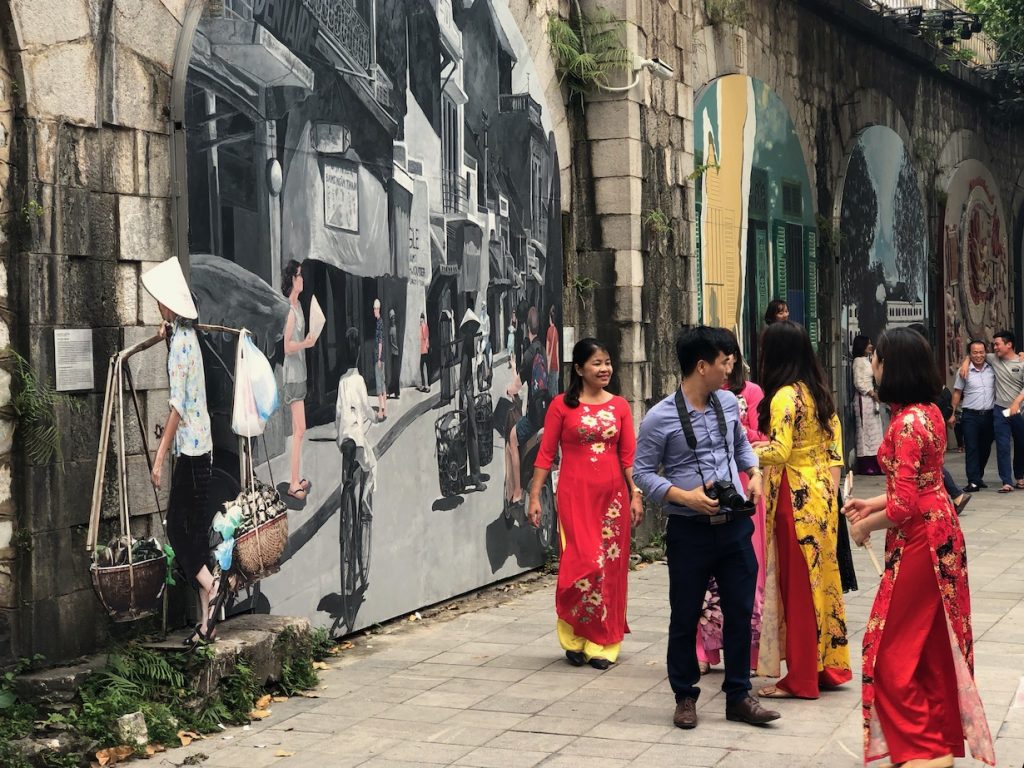 How to keep vanishing memories alive?
In Phung Hung murals, Hanoi found a creative visual solution to a common problem of old cities. The city combined preservation of the past with transformation of a part of Hanoi Old Quarter into a new must-visit site.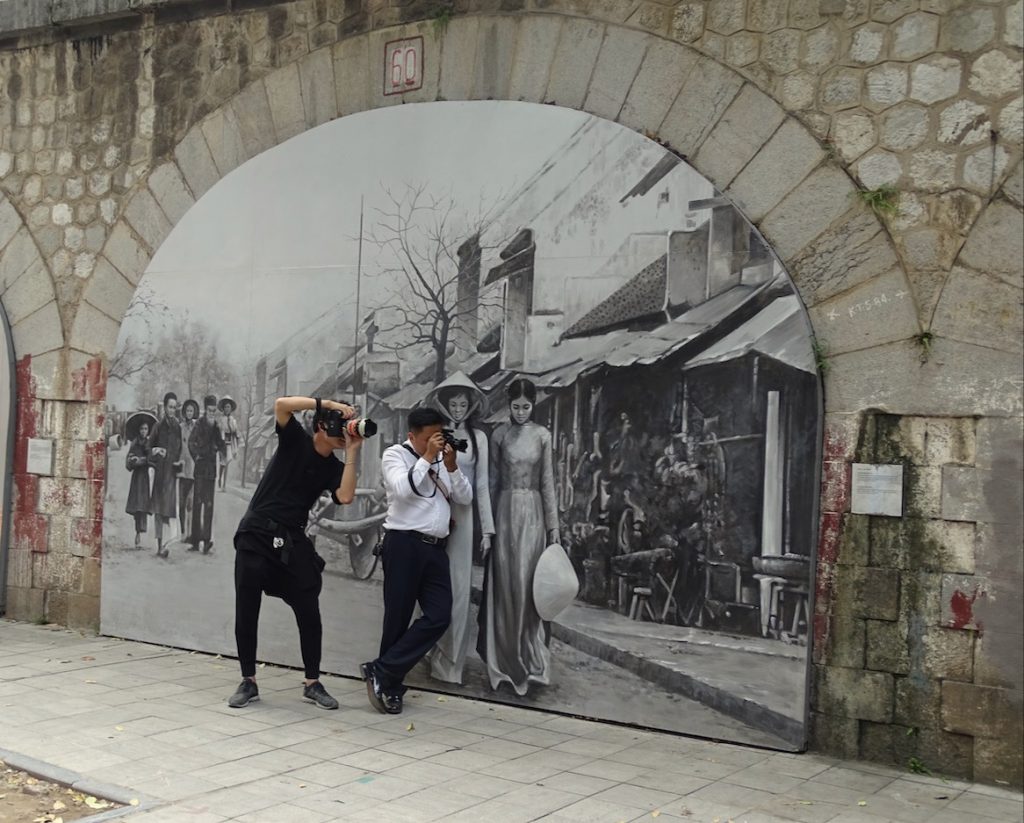 Phung Hung street has been revived with stunning murals recalling city's centuries-old charm and traditions. As a result, the unsightly walls sealing the spans of a railroad viaduct leading to the historic Long Bien Bridge were given a second chance.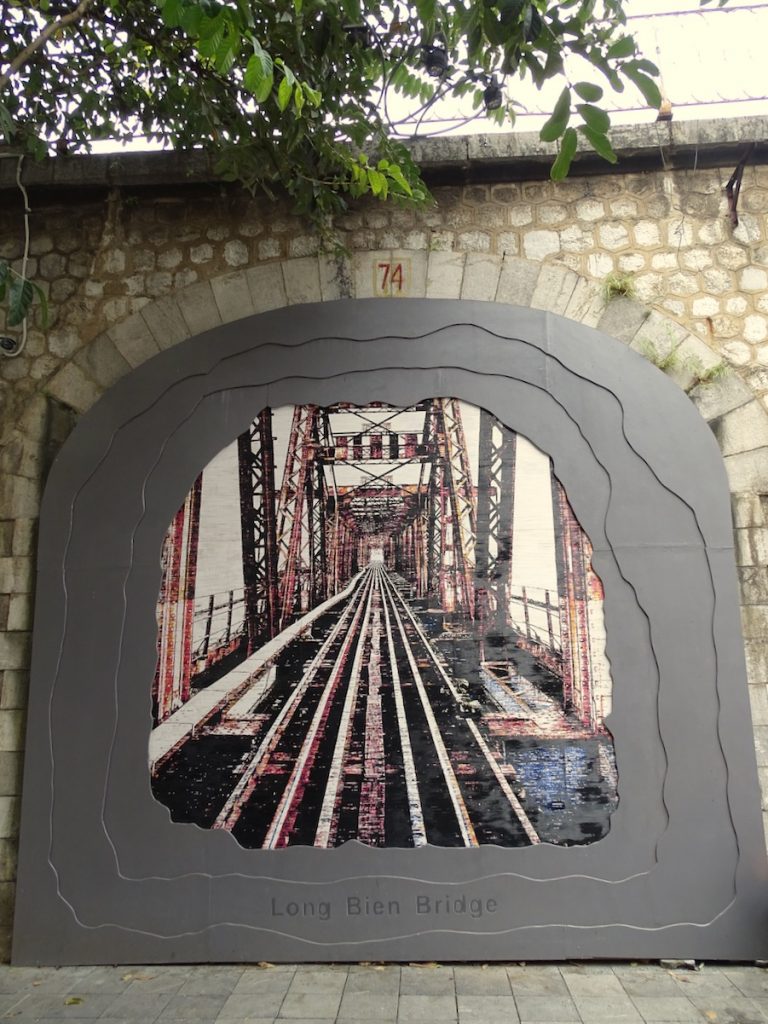 Since February 2018 a quiet and a bit shabby spot became a favorite photo location and a cultural space for city dwellers and travelers alike.
Public Art For Better Space
Public Art For Better Space is a joint Vietnam-Korea project commemorating 25 years of diplomatic relations between two countries. Today, there are 19 murals in total out of which 8 were created by Korean artists, ten by Vietnamese, and one is the joint effort.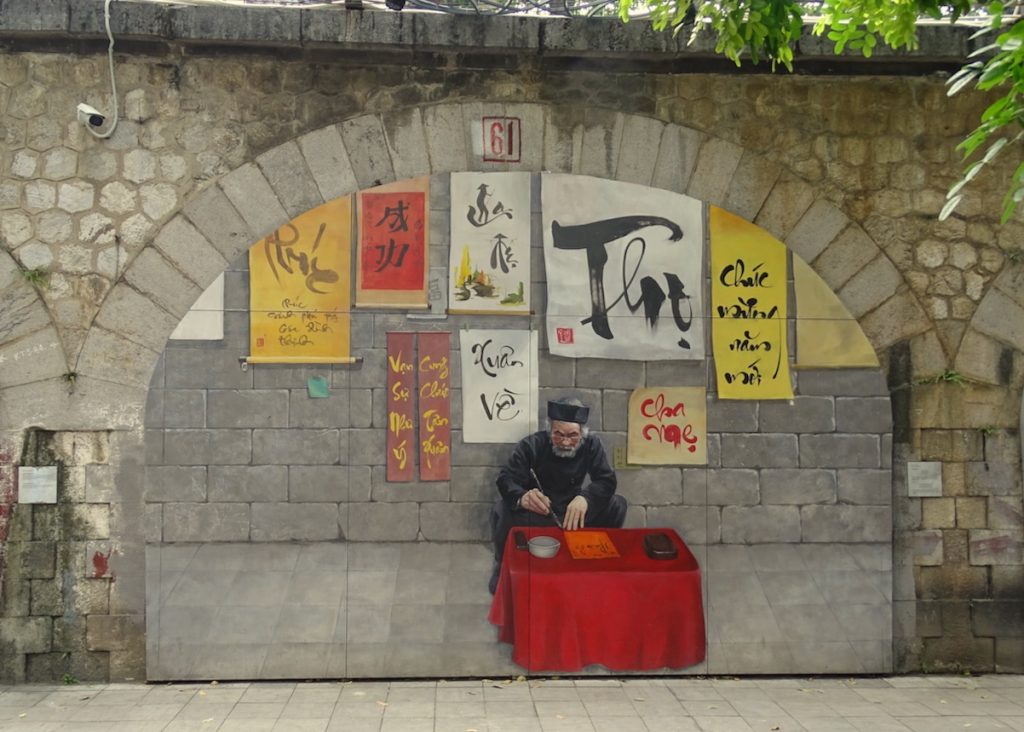 The overall theme was the thousand years of history of Hanoi. Therefore, all artists did their own research and used their favorite, in some cases unique, skills. The outcome? A fascinating mixture of traditional artwork, 3d-cutouts, metalwork, and even an old Honda motorcycle morphed into an epic story about a bygone era.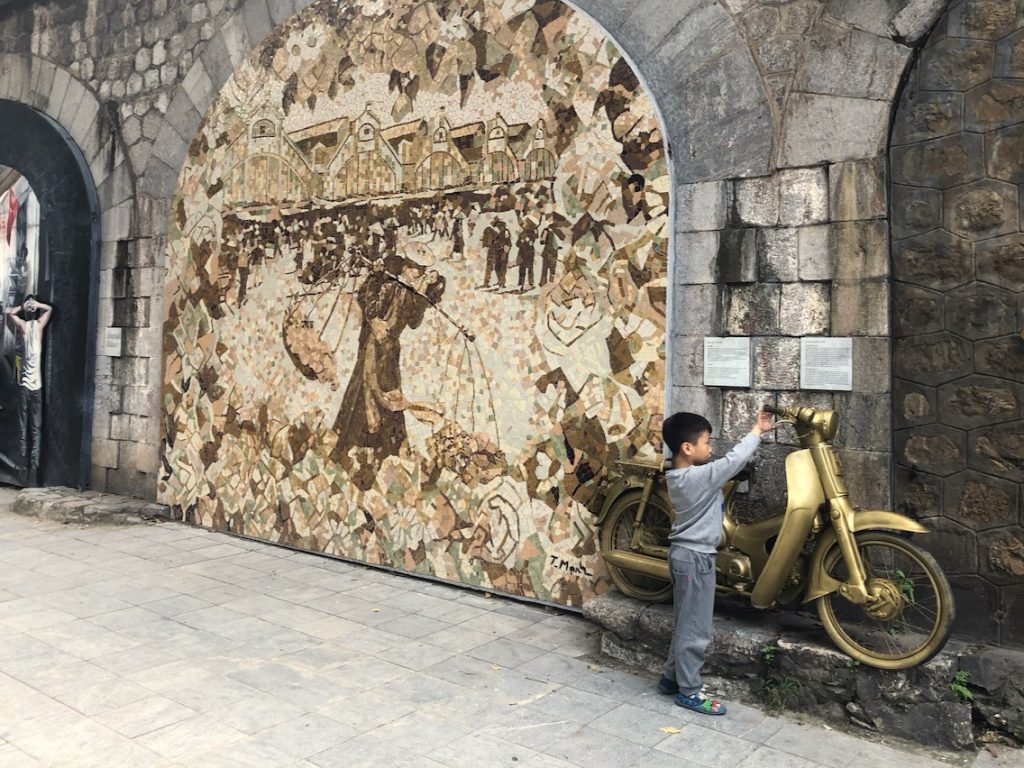 Hanoi trompe-l'œil murals
One of the murals drew my attention. To illustrate, I called it 3d-cutout not knowing that this eye-catching type of art has a name. Trompe l'oeil literally means 'deceives the eye' in French. The art world took notice. After that, trompe-l'oeil became a word describing a painting or design intended to create the illusion of a three-dimensional object.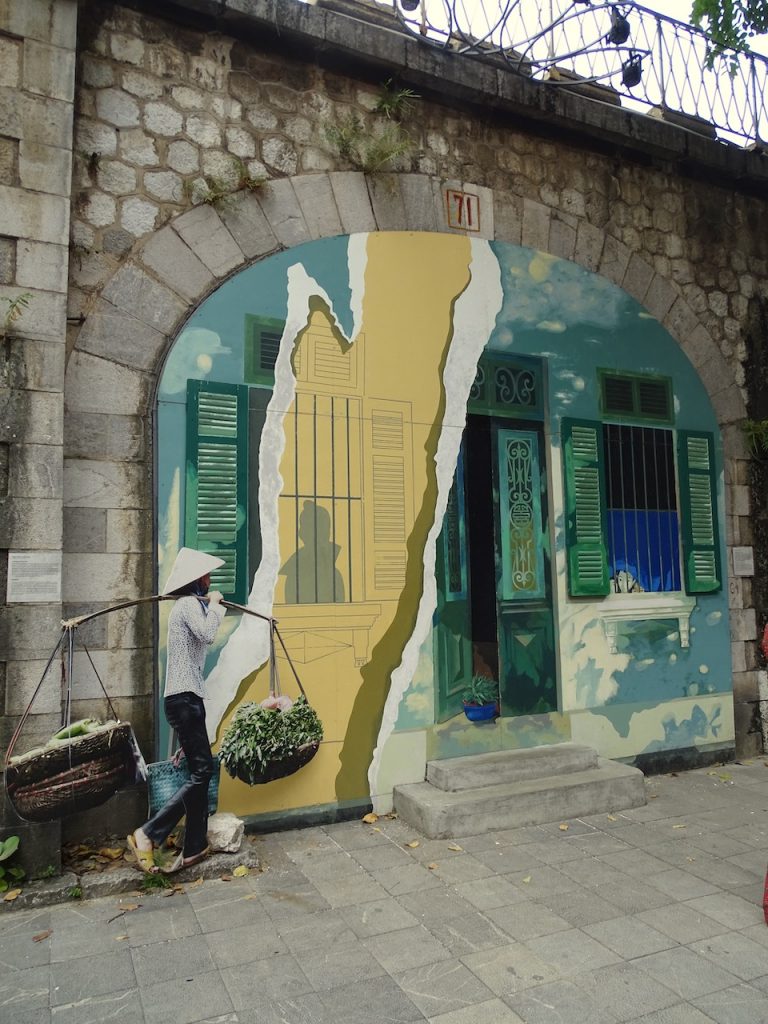 For the locals, this project serves as a reminder of some disappeared landmarks or forgotten customs. Meanwhile, for the visitors, it is an opportunity to learn about the city from a different angle.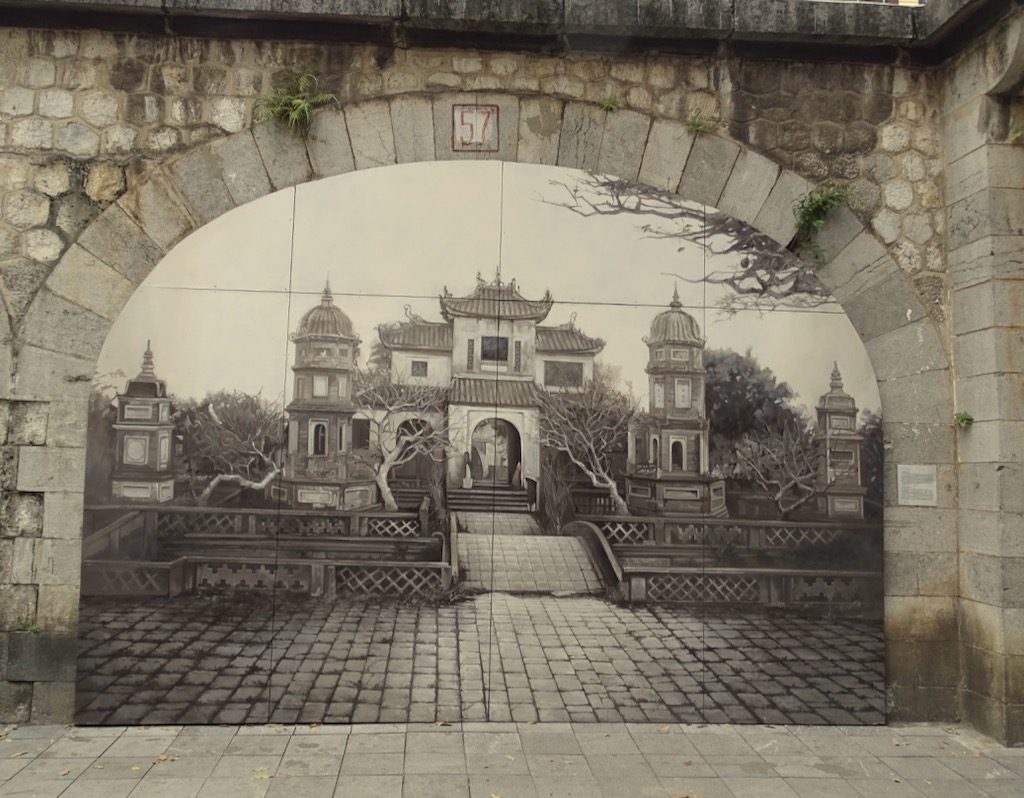 What lies ahead
The viaduct is part of the historic Long Bien Bridge, which carries the rail connecting Hanoi with the port city of Hai Phong. Subsequently, between 1900 and 1902, vaults were built into the spans of the viaduct. Phung Hung street murals are the first phase of the larger project that would eventually convert more than 100 derelict spaces into art galleries, shops, and cafés.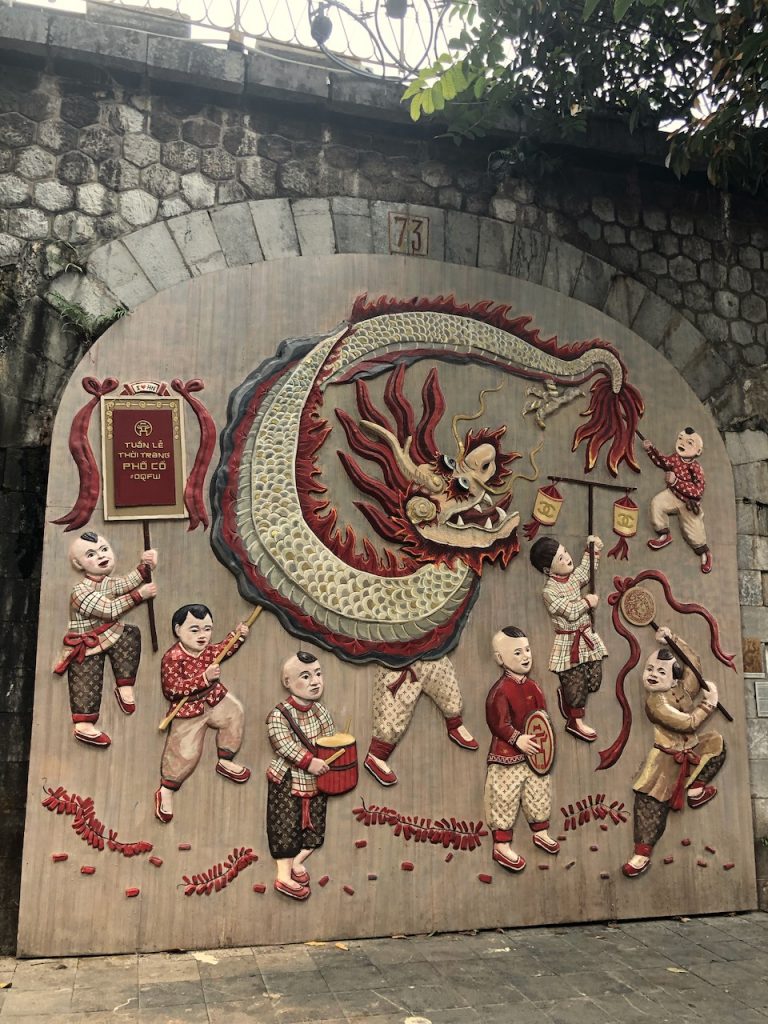 You might also like our other posts about Vietnam:
Share this article on Pinterest by clicking Save button