Here you will find information about local Kotor ferry(also known as Bay of Kotor ferry, Lepetane Kamenari ferry, or Kamenari-Lepetane ferry) and international ferries running between Bar, Montenegro and Bari and Ancona in Italy.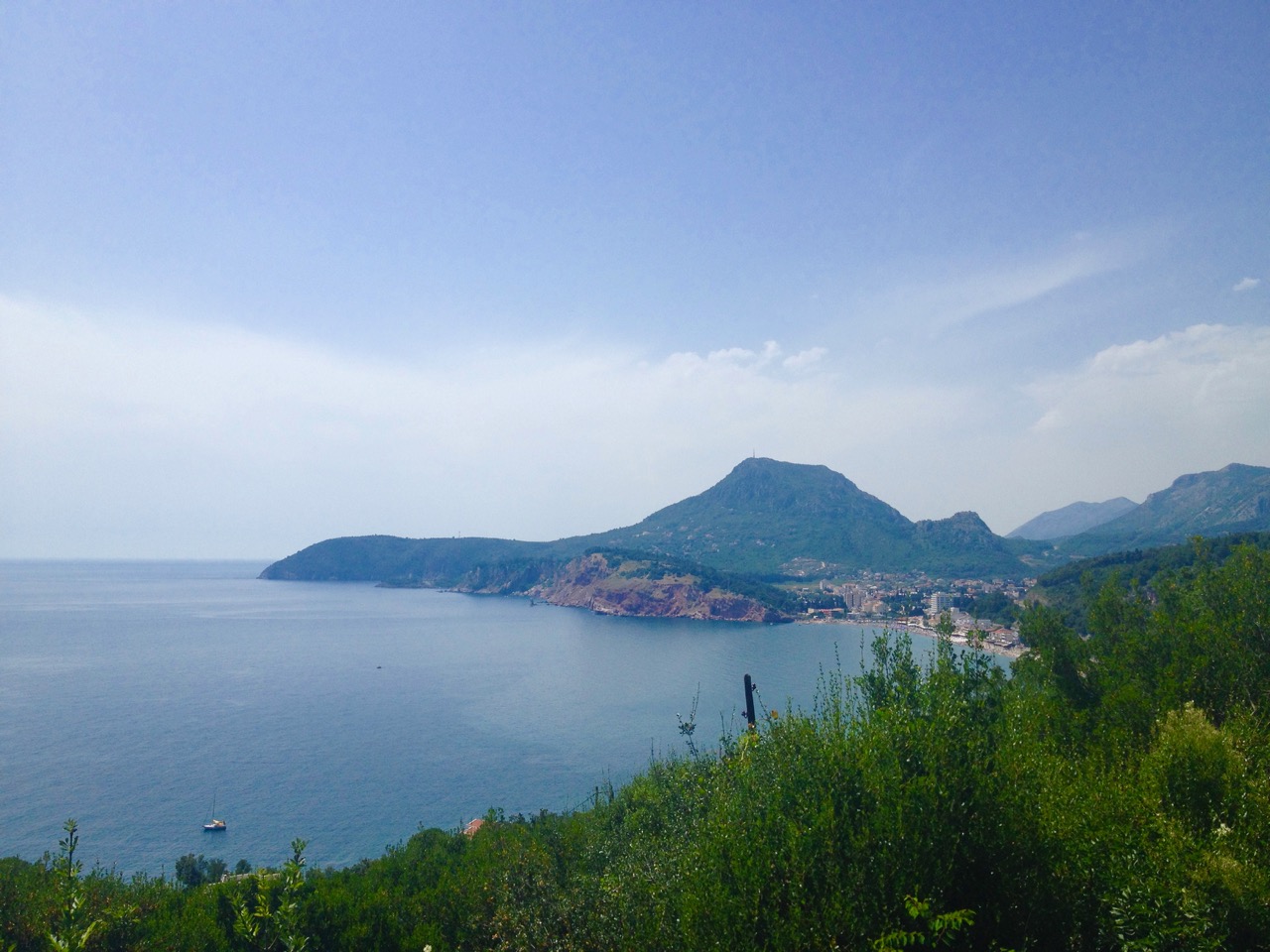 Since publishing this post, we received a number of inquiries about Montenegro ferries. Roughly speaking, questions fit into two buckets: 1. any changes to Lepetane-Kamenari ferry prices and schedule since 2014; 2. how to get to (or from) Montenegro by ferry.
Instead of replying separately to every email we get, we decided to expand this post with information about international ferries serving Montenegro. If you came here for the information about Lepetane Kamenari ferry, skip directly there.
International Ferries to/from Montenegro
Currently, the route between Bar (Montenegro) and Bari (Italy) is served by Montenegro Lines exclusively. This is a seasonal route. During high season, it makes one trip daily. During the low season, there is no service.
Be aware that ferry service is unreliable at best. Schedules get published (or not) pretty late in the season.
There used to be two international passenger ferry routes between Montenegro and Italy:
Bar <—> Bari and Bar <—> Ancona operated by Montenegro Lines.
Montenegro Lines is the shipping company that provides ferry services between Bar (Montenegro) <—> Bari (Italy) and Bar (Montenegro) <—> Ancona (Italy). The service from Bari is offered around the year, with daily departures during summer; one-way trip lasts 9 hours. The service from Ancona operates from July to September; one-way trip lasts 16 hours. Montenegro Lines fleet consists of two boats, and you shouldn't expect the luxury of Scandinavian ferries.
Click here for online booking and more information about Montenegro Lines.
There used to be another ferry company providing service between Italy and Montenegro: Azzurra Lines. As of April 2017, there is no timetable or any information about how to book tickets with them. This might be because this route is seasonal.
Travel to Montenegro Quick Tip
Montenegro is easily accessible from Croatia or Albania. Therefore, you can take a ferry from Italy to Dubrovnik, Croatia or Durrës, Albania. Then, take a bus to get to Montenegro.
Please note that above information is not an endorsement or recommendation from Traveling Bytes. Planning our trip to Montenegro, we contemplated a ferry ride from Bari to Bar. However, taking into consideration the cost of tickets, onboard comfort and time in transit, we flew to Dubrovnik, rented a car there and drove to Montenegro instead.
Kotor is a must-visit destination if you travel through Montenegro. Follow our
Kotor walkabout
to see why.
Unlike international ferries, we used Kamenari-Lepetane ferry ourselves. It was very satisfying experience and saved us more than an hour of driving on the busy winding road along the Bay of Kotor.

Lepetane Kamenari Ferry
Driving leisurely along the coast of Montenegro is a lot of fun: beautiful views of Adriatic sea on one side and mountains on the other would keep you busy snapping pictures all the time. However, if you are on schedule, let's say have a flight to catch, you can shorten your travel time by using Lepetane Kamenari ferry to avoid driving around Boka Kotorska. You would miss terrific views and the famous city of Kotor, but, depending on traffic, you might save an hour or two.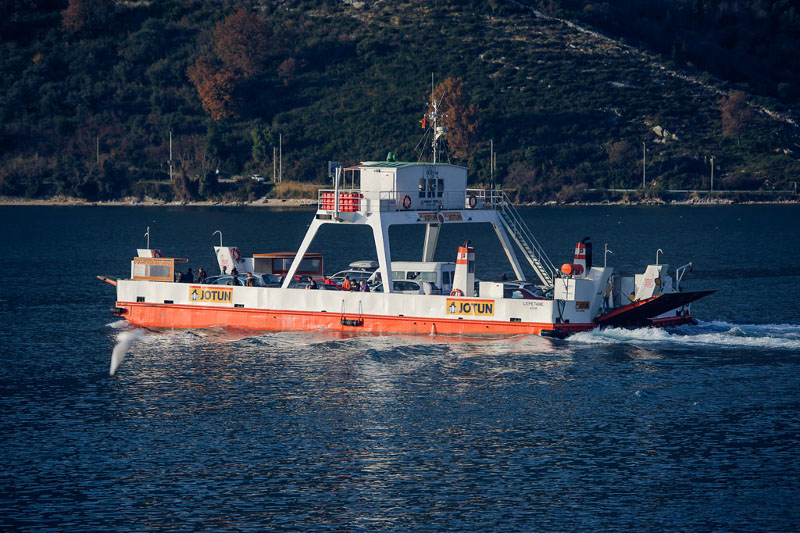 The ferry service is 24/7 with maximum wait time no longer than 15min. Currently, there are 6 boats in operation, so it is dependable and reliable. The crossing time is about 10 min. Actually, the time was so short that we hadn't even left the car. Kotor ferry boats are relatively small, but nevertheless can carry buses and trucks.
If you travel by car, the price is 4.50EUR. Here is the full pricing list. Buying ticket is simple: the ticket booth is located next to the ferry. You buy a ticket, wait for the next boat and, voilà, enjoy your trip.
For more information, visit Lepetane-Kamenari Ferry website.
You might also like:
Published: July 2014. Last updated: February 2019.