Why should you ride a ferry between Saigon and Vung Tau?
Let's begin with a simple question. Did you know that you can get from Saigon to Vung Tau by a high-speed ferry?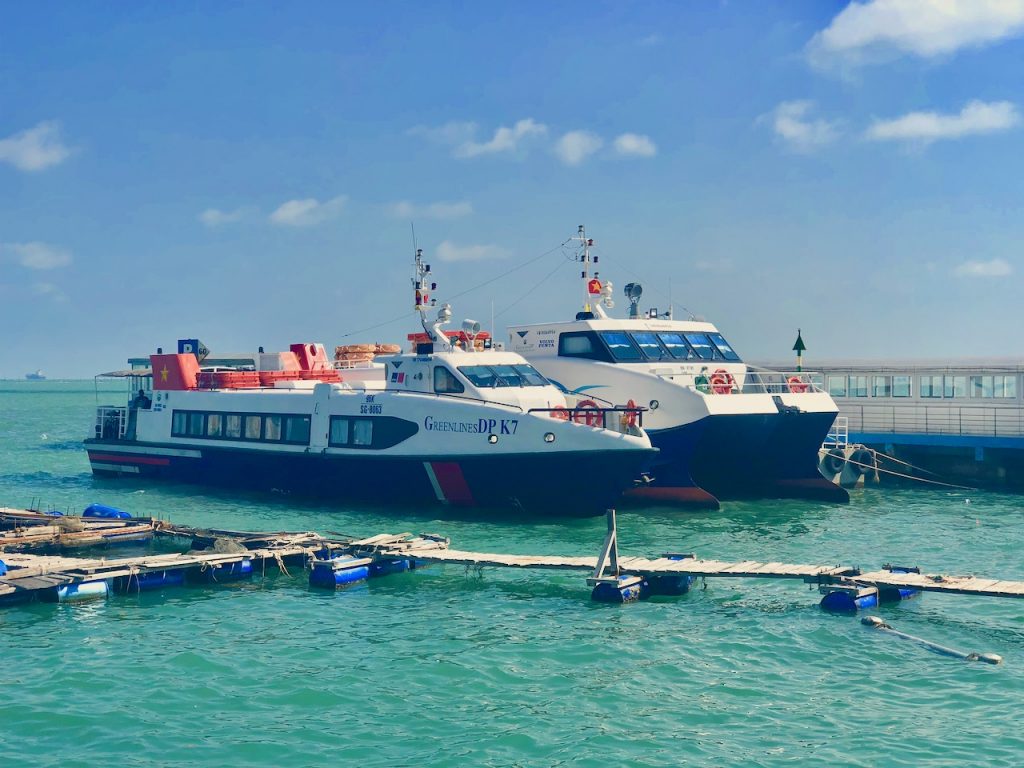 There are no embattled Soviet-era hydrofoils anymore. Instead, the ferry boats are still relatively new (in operation since 2016) and almost shiny (by local standards anyway), and the ride is smooth and enjoyable.
A compelling reason to take a Fast Ferry from Saigon to Vung Tau
High-speed ferry linking Ho Chi Minh City and Vung Tau is a bit of an underdog.
From a practical point, it could be a hassle. If you have heavy luggage and your departure and/or destination points are not close to the ferry's terminals on either side, logistics are against you. There is also fiery local lore that some ferry opponents hurry to share (more about this later.)
On the other hand, if you ever took an overland trip between Saigon and Vung Tau, you know that it's not the most memorable route. Forget about picturesque views. Moreover, as anywhere in SE Asia, a ride heavily depends on the whims of almighty traffic.
Ok, so far sounds like It's six of one, half a dozen of the other.
Let's put practicalities aside. There is a compelling reason to take the ferry from Saigon to Vung Tau. The power of rivers.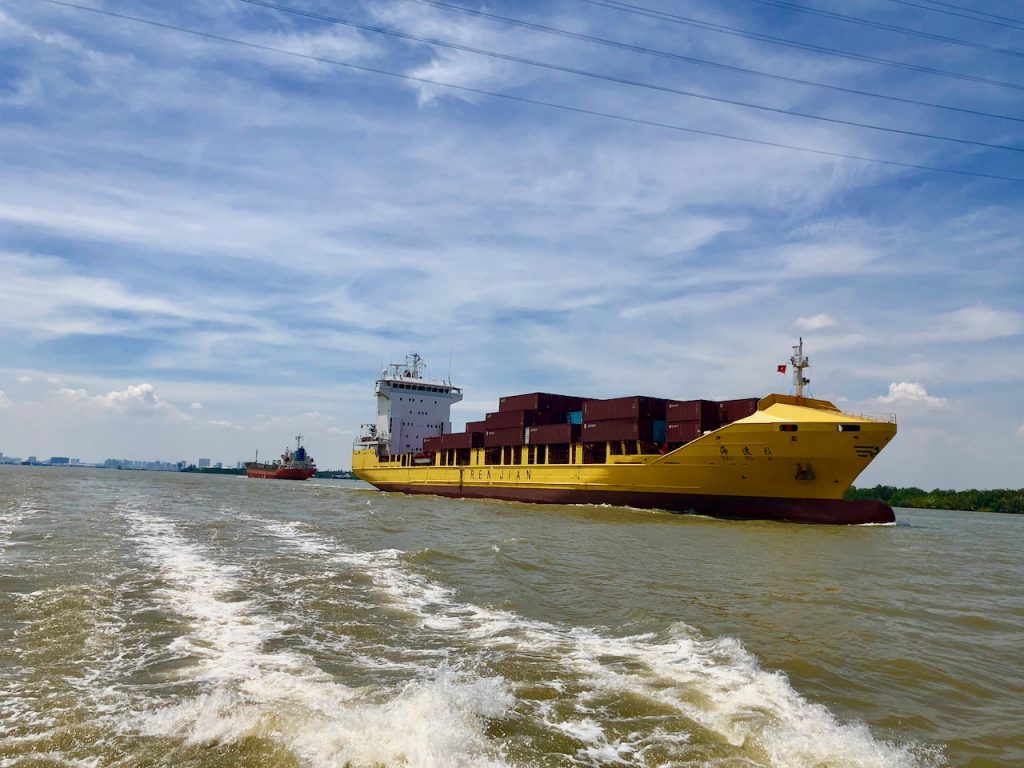 Strictly speaking, the ferry route runs too far off to literally touch the Mekong Delta. Yet, it still goes through the same ecosystem thanks to the sheer enormity of the mighty rivers.
The fast ferry boat goes down several waterways, past the mangrove forests and out towards the South China Sea.
The sheer power of the rivers is stunning. I haven't realized how vast and mighty waterways are around Saigon until I took the ferry.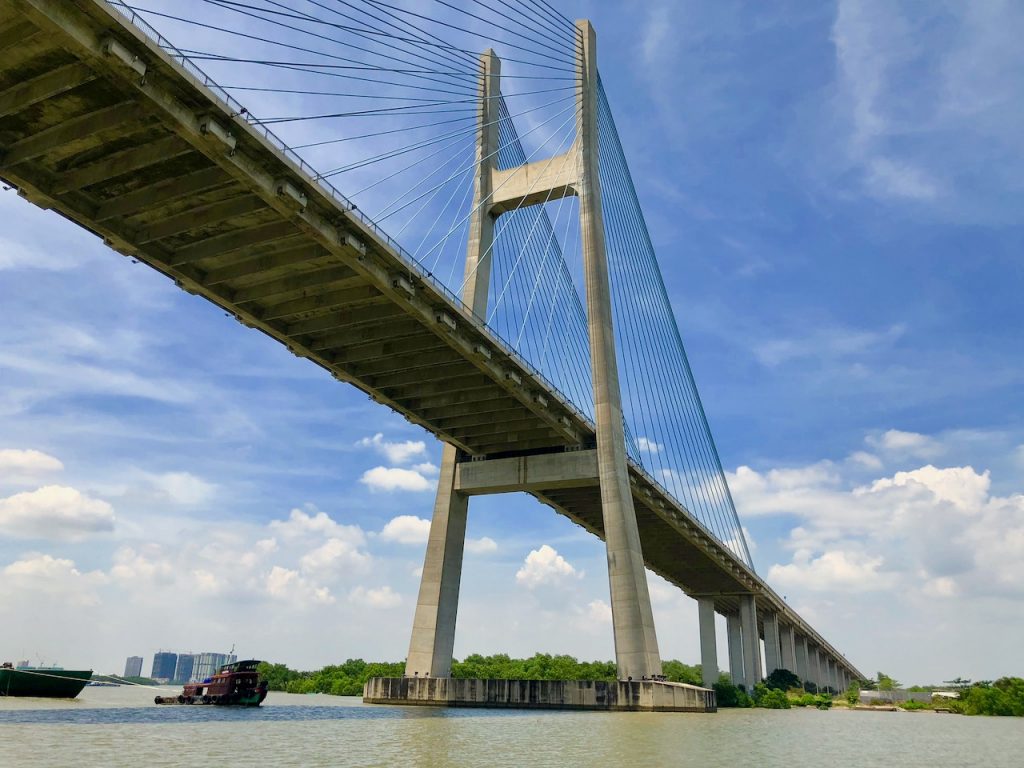 Rivers of life
The Mekong is a famous river. It begins as a trickle in a snowbound Tibetan wilderness about 5200 meters above the sea level. From there, it runs through China, Myanmar, Laos, Thailand, Cambodia, and Vietnam. With a length of 4350 km (2,705 miles), It is the 12th longest river in the world.
With this thousand-pound wet gorilla, my views of south Vietnamese rivers always circled around just one.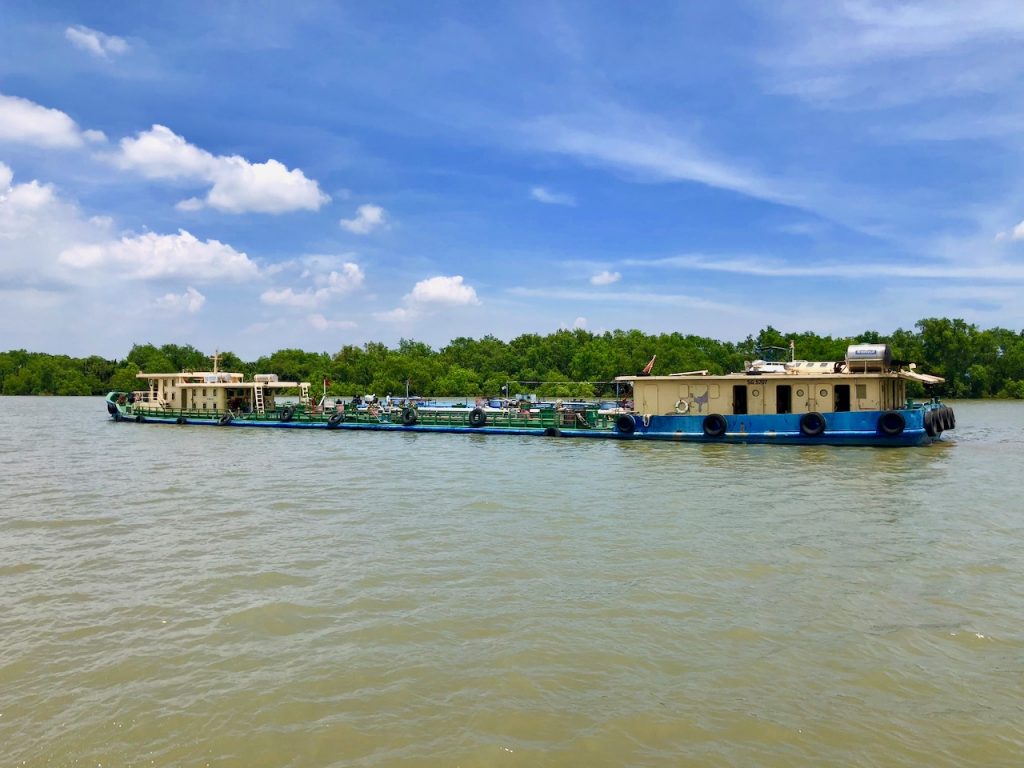 An hour of a fast ferry boat changed this outlook.
I remember the first gasp realizing how wide, powerful, and intricate the net of waterways south of Saigon is.
For thousands of years, they had nourished the millions of people along their banks. Through the ages, they were providers to earn a living. The rivers are both ageless and ancient.
Life in the region revolves around water. An astonishing variety of fruits, plants, and livestock grow in the area providing the sustenance for millions. More than half of the country's rice and fish comes from there.
National Biosphere Reserve of Can Gio
Can Gio Mangrove Biosphere Reserve is located about 40 km southeast of Ho Chi Minh City. It was formed from silt washing downstream from the river. This wetland has been listed as a biosphere reserve by UNESCO and has a distinction of being the first Mangrove Biosphere Reserve in Vietnam.
Can Gio Reserve includes diverse habitats of mangroves, wetlands, salt marshes, mud flats, and seagrasses. Moreover, the ecosystem is the "green lungs" of Ho Chi Minh City that absorbs pollution and purifies the air.
On the way between Saigon and Vung Tau, high-speed ferry passes through the Can Gio mangrove forest.
From downtown Ho Chi Minh City, along a few rivers and across the open sea to Vung Tau, the journey was eye-opening and unexpectedly fulfilling.
The modern boat vs. ancient rivers amounted to a fascinating voyage far better than some mainstream commercialized Mekong Delta boat tours.
I would go as far as to say that you have to try both. Yes, taking a fast ferry from Saigon to Vung Tau should be regarded as a worthy choice.
What happened to hydrofoils
Back in the day, all ferry boats were Soviet-era hydrofoils. With years in service and natural wear and tear, the boats were far from the tip-top condition. Finally, the inevitable happened. In 2014, just a mere fifteen minutes after departing from Saigon pier, a ferry boat caught fire. Luckily, in part due to the captain's efforts navigating the boat to the shallow waters, there were no reported injuries. Nevertheless, after hanging around for a while, the outdated service folded for good.
Shortly, two new operators appeared. One didn't last. Finally, it looks like volatile times in Saigon ferry business came to an end. By 2019, there is one company, GreenlinesDP, operating high-speed ferries between Ho Chi Minh City and Vung Tau.
Greenlines Fast Ferry Practical Information
The operator and the ferry boats
Greenlines (aka, DP Green Technology Co., Ltd. or Greenlines DP) is the company that operates ferry boats.
Fast ferry, high-speed ferry or ferry refer to the same ferry service between Saigon and Vung Tau.
The fleet of ferry boats is modern and well-maintained.
Based solely on my observation while walking by Vung Tau's high-speed ferry terminal, Greenlines operates two sizes of boats.
From my personal experience, there is no guarantee which ferry boat you are going to ride. For example, I bought a ticket with an assigned seat (I booked it via Greenlines website). However, when I came to the counter at Saigon terminal to get my ticket, intriguingly, the seat number had changed. Moreover, the layout of the boat was different than the layout displayed on the website.
After all, does it really matter since I got on board and the ticket price is the same?
Travel time and schedule
It takes about 90 minutes to get from Ho Chi Minh City to Vung Tau.
Is Vietnam on your mind? You might also like
Share this article on Pinterest by clicking Save button