First Sicilian Impressions: Mondello and Capo Gallo
It was getting dark when our plane landed. San Jose, Costa Rica —> El Salvador —> San Francisco —> Stockholm —> Palermo was an exhausting trip, which brought us to the point of total immunity to any new impressions. A short taxi ride later we were in Mondello, our first stop in Sicily.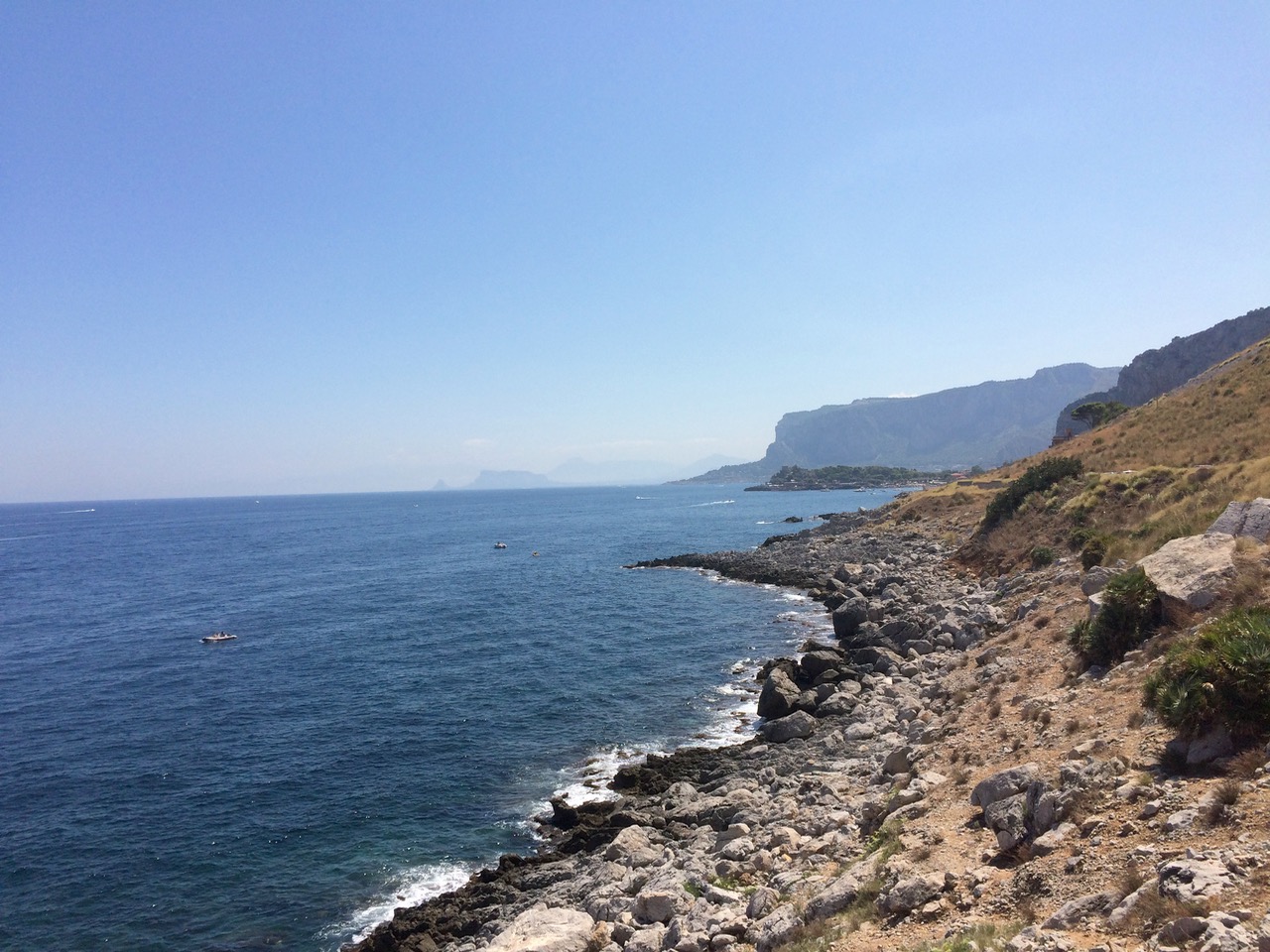 The most patient taxi driver
I read some negative opinions about Italian, and Sicilian in particular, taxi drivers generalizing them as scamming and untrustworthy. Perhaps, it was a stroke of luck, but we had a fantastic experience and met the most caring and helpful individual.
Thus, I want to praise our driver, whose name I sadly forgot to ask in the commotion of events. He took great care of us late at night by figuring out the maze of tiny back streets of Mondello.
Becoming our guardian angel, he persistently called our landlady while I was panicking about a very real opportunity of spending a night "camping" on the side of the road. Then, he waited with us in front of the locked gate of B&B to make sure that we got in.
Thank you, our nameless friend!
The charm of the coastal Mondello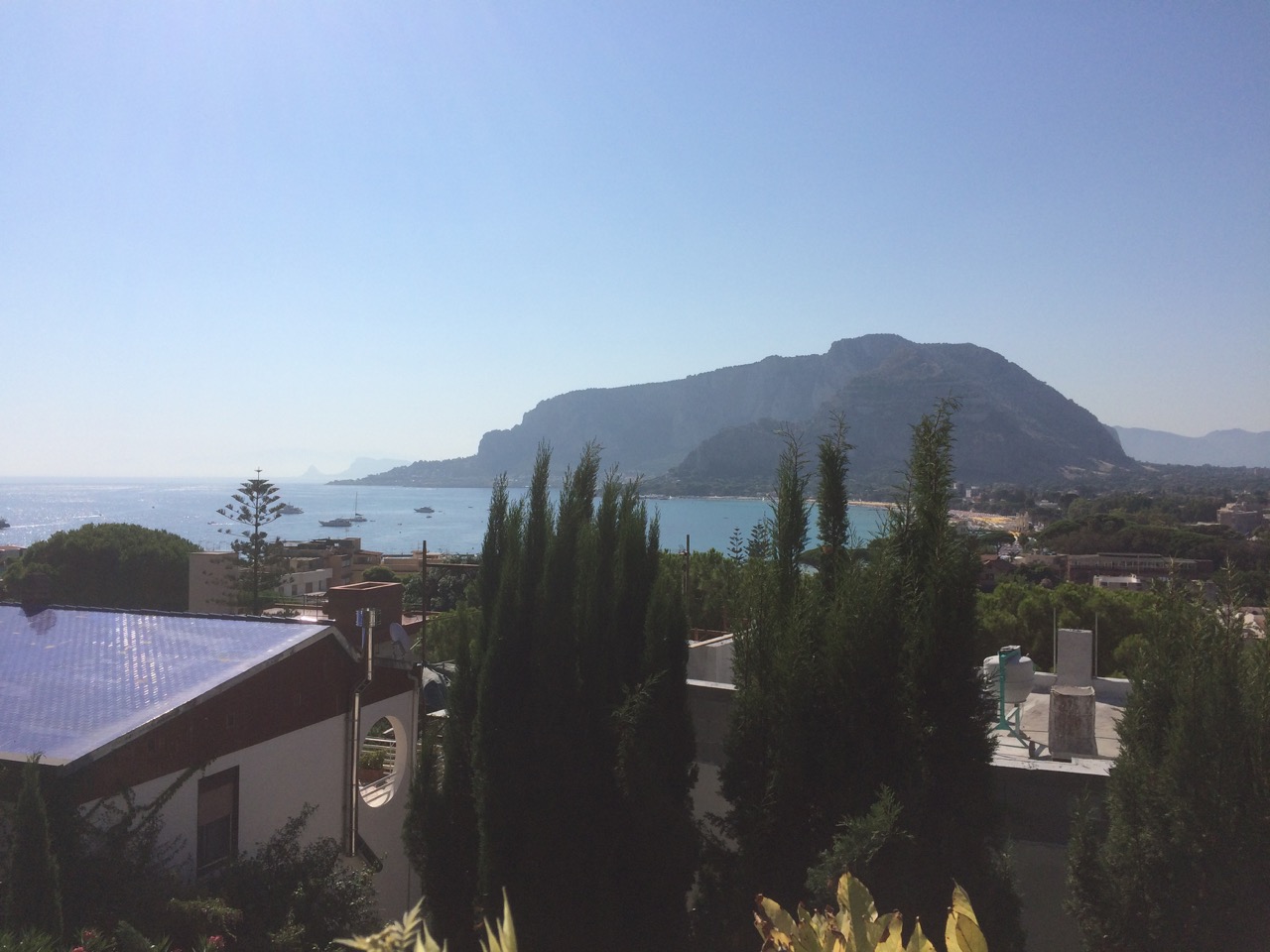 This is the view we woke up in the morning.
Slightly hazy, hot and humid, the weather caught me by surprise. The thermometer displayed shocking 38C, and, as one of our fellow travelers put it, it felt exactly as in his native Singapore. Go figure.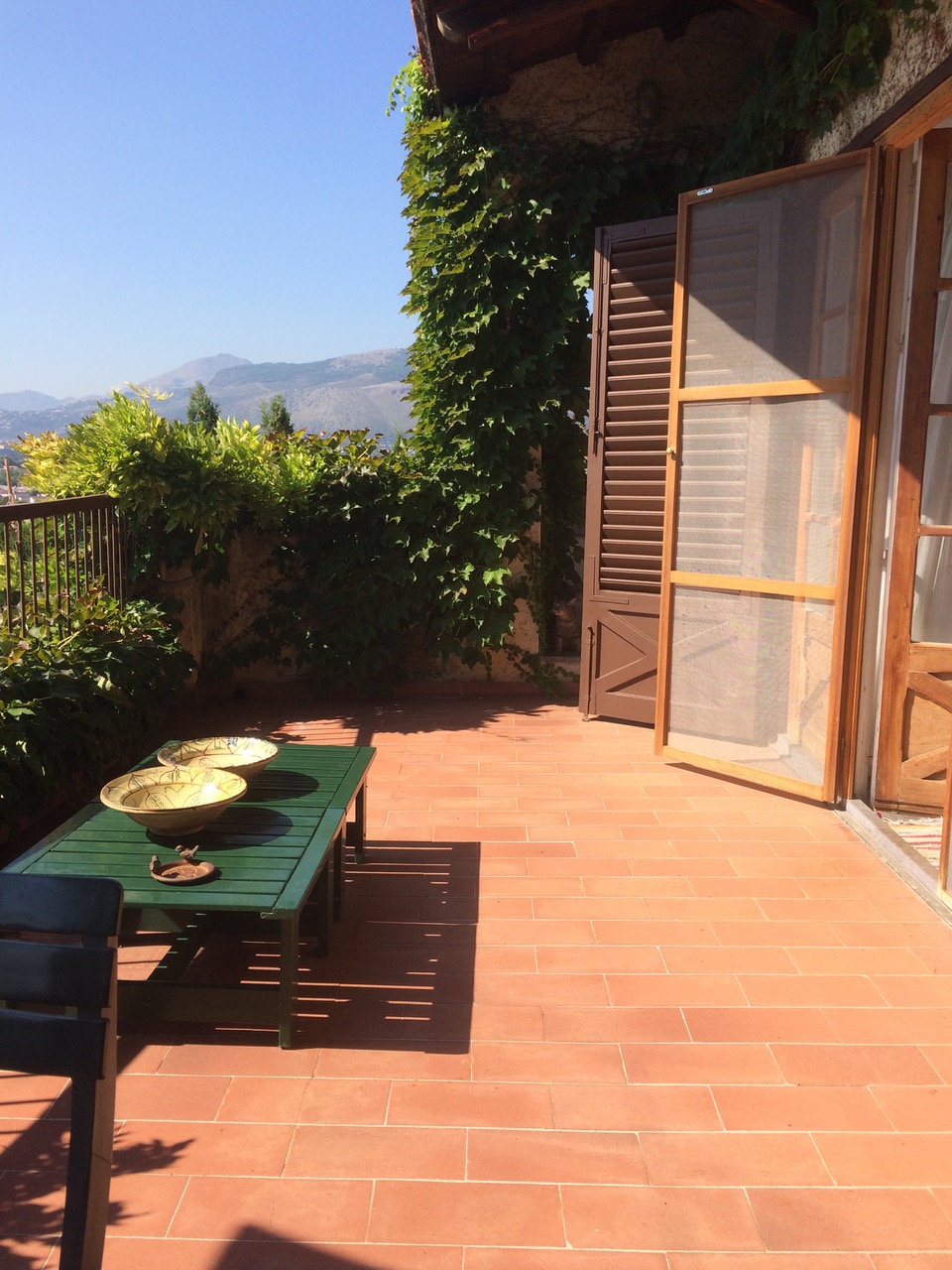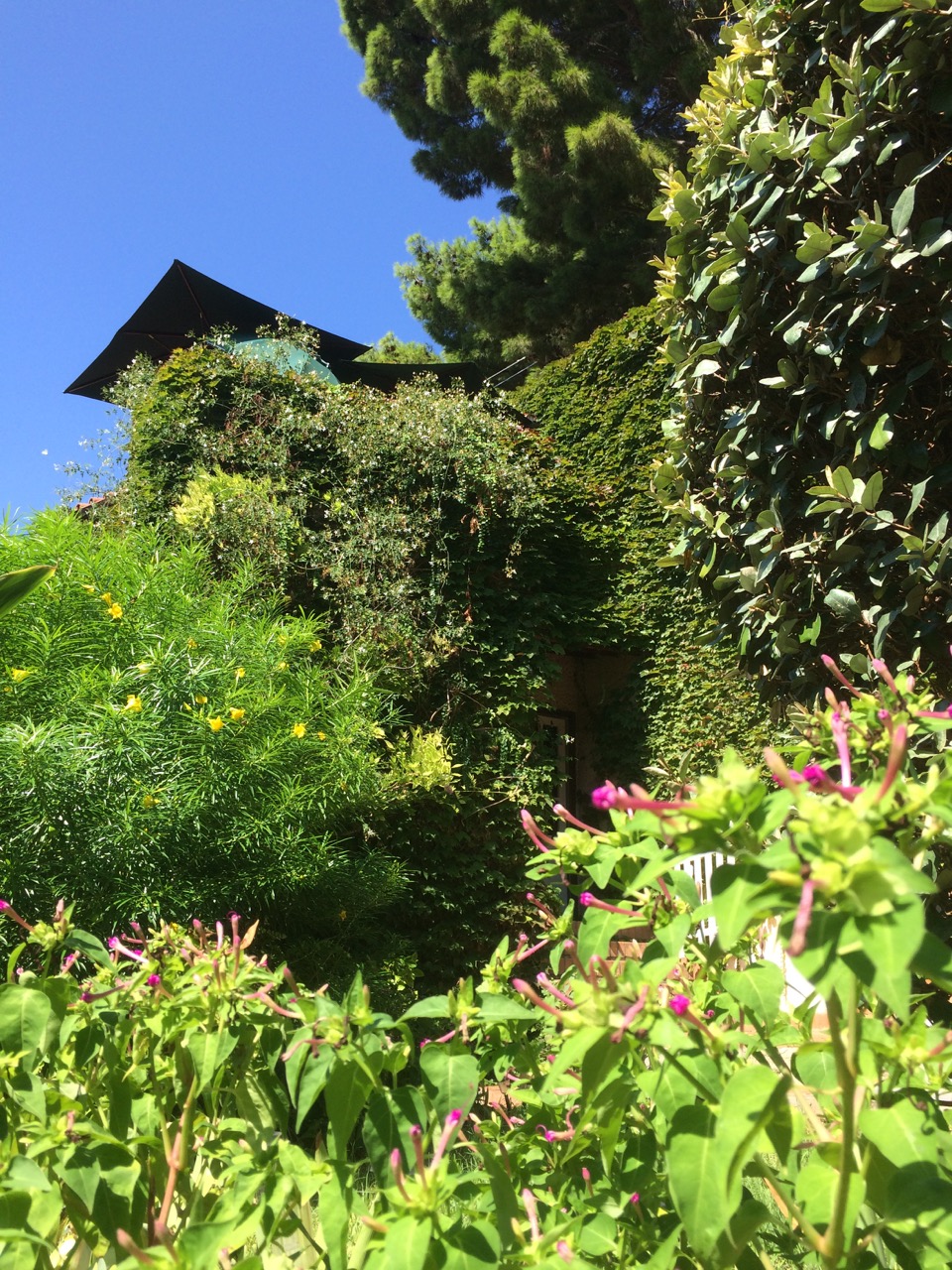 Undeterred, we left the relative coolness of the house ("just" 35C by 11 inside without A/C).
In hindsight, walking 12 km under Mediterranean sun immediately after a 2-day flight was not the wisest decision. We hadn't planned it, but it was impossible to stop when a first glance outside the house looked like this.
We spent 3 days in Mondello, a small town next to Palermo.
In American English, it could be called a suburb: a newcomer would not even notice when Palermo ends and Mondello begins.
From a fishing village to the Art Nouveau showcase
Originally, just a tiny fishing village tucked between two cliffs, it transformed into a beach resort by the end of the 19th century.
The Art Nouveau villas (allegedly, some the best examples of Art Nouveau in Italy and Europe), the old bathhouse, and the famous beach make Mondello a picture-perfect location for a movie set. Just picture Angelina Jolie or Monica Belucci strolling along the water to complete the scene.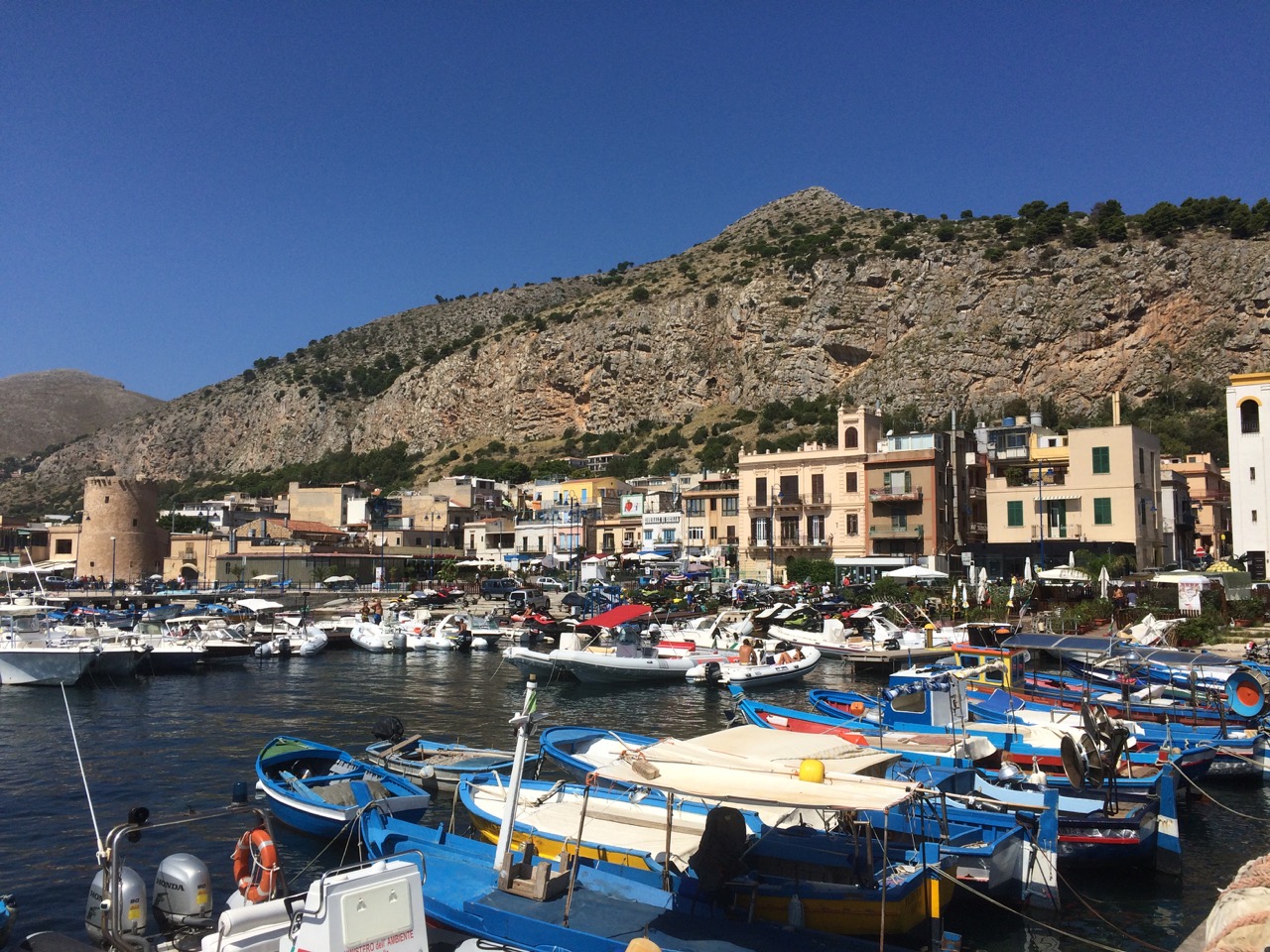 Unfortunately, summer (even the most end of it) is not the best time to visit Mondello for those who seek a quiet weekend on the water.
The town was packed with beachgoers. Cars were parked so tight that we wondered how any driver was able to get out. The sea reminded a hearty soup with heads and bodies bobbing up and down.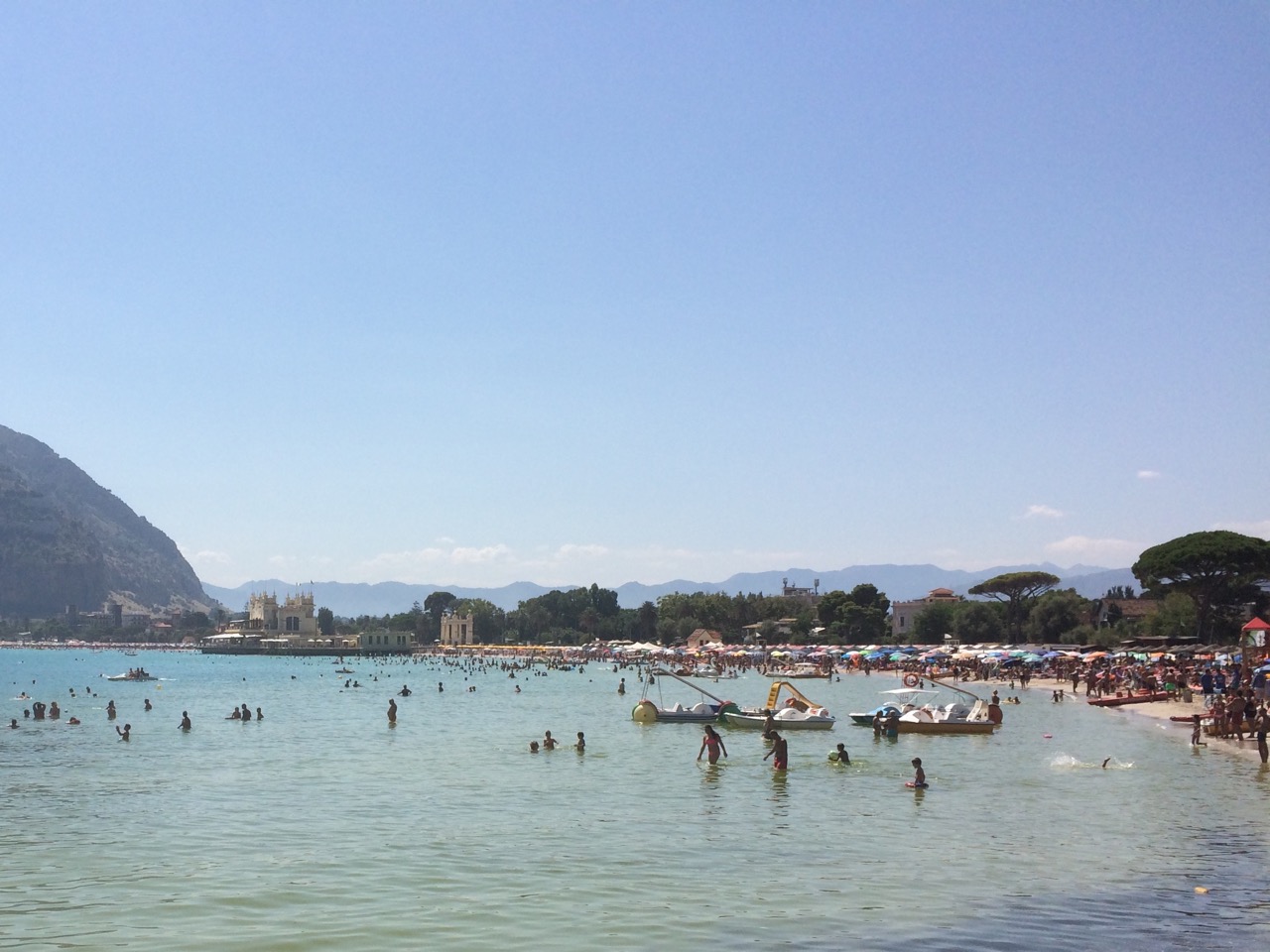 Nah, the central beach was too crowded and the town was too hot to enjoy.
We would have to come back there in October when the high season ends to properly explore Mondello's Art Nouveau architecture.
Capo Gallo Reserve
Luckily, just a short walk away, we found a completely different world. Riserva Naturale Orientata Di Capo Gallo, a regional nature reserve of Sicily, begins right outside of Mondello.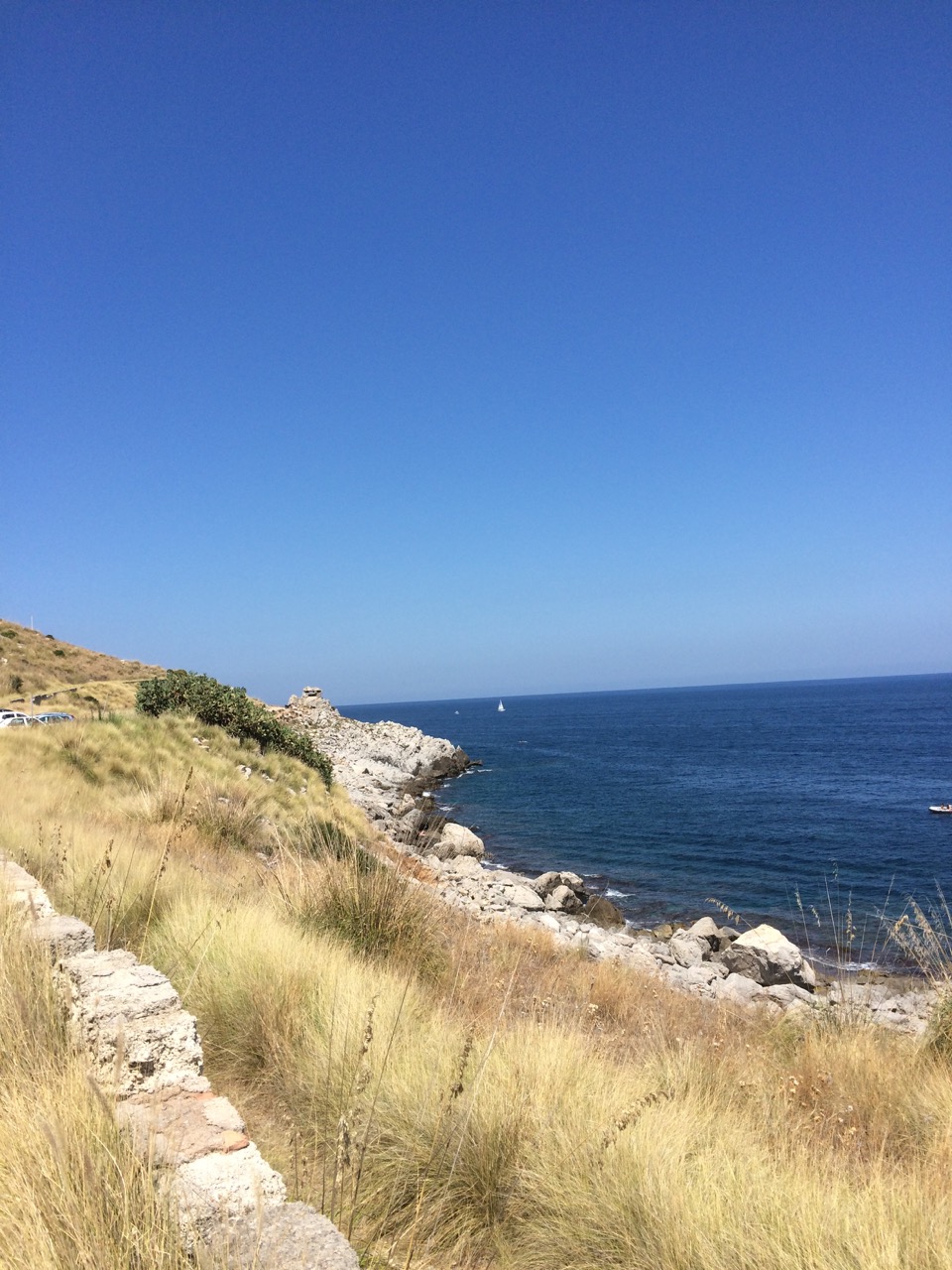 Friendly white sand and shallow water suddenly morph into a wild feisty landscape.
Mount Gallo, not really a mountain but more a cliff-like formation, overlooks the coast. Black coastal rocks dive into sparkling crystal-clear water. Suddenly, trees give way to cactuses, gigantic thistles and patches of dry grass.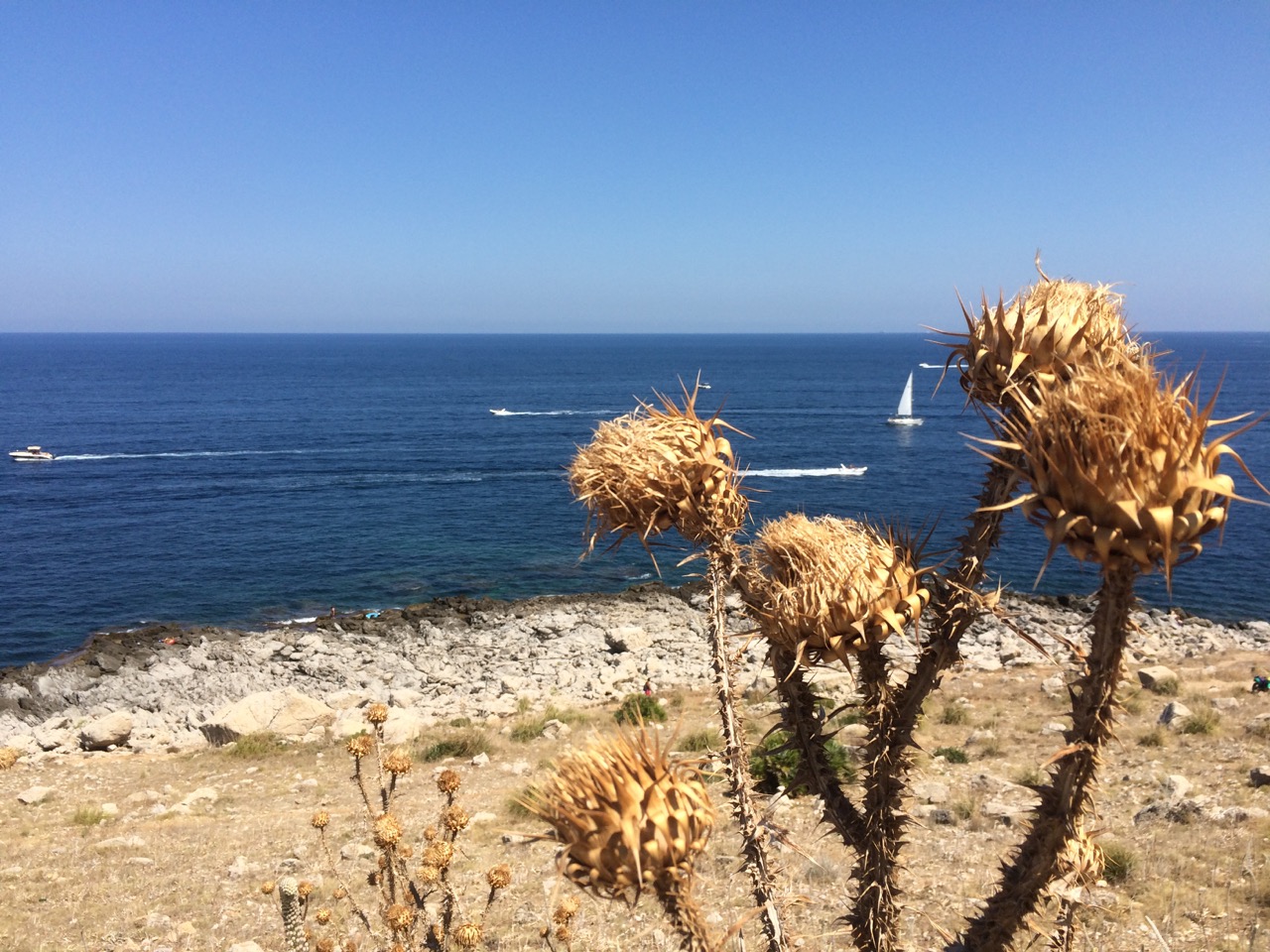 It is an absolutely breathtaking place.
Despite the majority of locals coming there for a swim and sunbathe, hiking is a must there. Perhaps, it's better to do earlier in the morning to avoid the scorching Sicilian sun. Nevertheless, we did it in the afternoon when the trails were empty while less-adventuress visitors resorted to dipping in the sea.
A few practical tips for visiting Mondello and Capo Gallo
If you decide to come in a car or on a motorbike, parking during summer is a headache. You can take a bus from Palermo instead, but it could be crowded during the high season. Here is the link to the Palermo bus schedules – you need a bus number 806 (enter 806 in "Scegliere la linea" and click "Cerca".)
Sunscreen is a must. The Sicilian sun is fierce all year around.
If you venture to explore the Capo Gallo, take enough water with you.
I would recommend wearing hiking boots. I managed to hike Capo Gallo in sandals, and it was not fun at all.
Riserva Di Capo Gallo on Google Maps:
If you are interested in off the bitten path places around the world, you may also like:
Published: September 2015. Last update: June 2019