These photos were made possible due to a curious display of common sense from the airline industry. Not long time ago, it was mandatory to switch off all electronic devices during plane's takeoff and landing. However, during past year or so, airlines one by one became much more reasonable. Nowadays, switching to "Airplane Mode" is enough to get on good terms with flight attendants.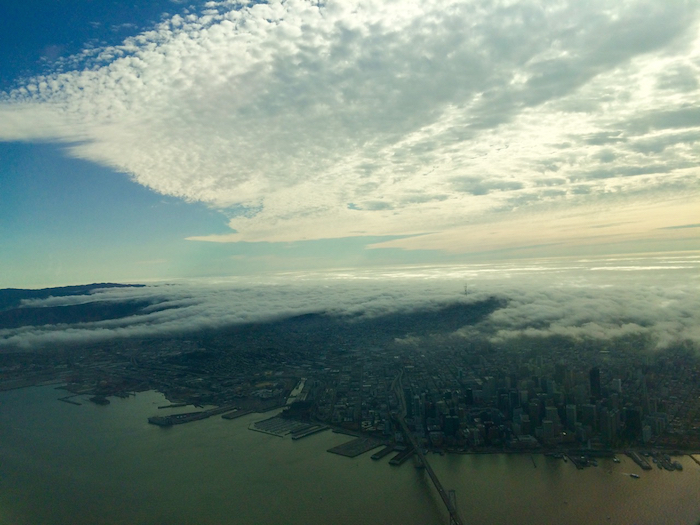 Having functioning smartphone or tablet in your hands during long-haul flight inevitably leads to some inflight photo ops. Reading, eating, sleeping, watching a questionable selection of movies, and possibly chatting with your next seat comrade-in-flight-imprisonment, assuming you can speak some common language, get old fairly quickly. An ever-changing skyscape outside of plane's window becomes an unfailing source of entertainment if you lucky enough to fly on a clear day. Cloud formations can beat any fairy tale castles, and views of some mysterious lands far below keep you guessing about airlines logistics.
Here is the path of our migration from Costa Rica to Sicily documented from above.