We are not going to Cape Town this winter. I am still coming to terms with this decision after months of anticipation and excitement.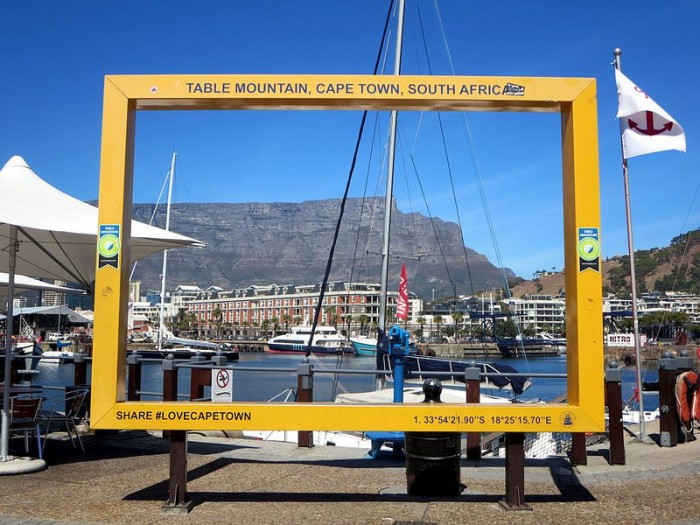 By all accounts, Cape Town is an excellent vacation destination. Just check this Pinterest board where for months we've been collecting anything and everything about South Africa including this energetic city. I would love to spend 2 or 3 weeks there.
Cape Town and slow traveling do not bond well, however. Scores of digital nomads so enthusiastically recommend this city that I had no doubts about going there. My optimism lasted until I tried to find a place to stay.
To be fair, there are couple things that may play a role here:
We are full-time slow travelers who work on the road. Our home is the place where we stay at any given moment. Unlike many others, we do not have a permanent home where we would eventually come back to relax and recharge batteries. To avoid been burned out and fatigued from the perpetual change of locations, we consciously chose to stay in comfortable accommodations that have enough space for a home office or at least a big table with comfortable work chairs. As any experienced traveler would attest, "working" on your laptop while sitting in a beach chair next to the ocean makes a perfect photo op, but does not fit into the real world. Hotels, hostels, and shared accommodations are out of the question. Arguably, they could be Ok as a short-term solution, but not comfortable enough for 3+ months. After some trials and errors, our ideal accommodation shaped up to be 1 or 2 bedroom apartment in a city's central or close suburb area to avoid renting a car. I try to keep our housing budget under $1K. So far it worked in Andalucia, Sicily, and Uruguay. Medellin and, surprisingly, Sofia proved to be more expensive.
We wanted to visit Cape Town in winter, which is the highest season there. Hence, we joined the crowd looking to escape cold, dreary days in sunny paradise.
Back to the main topic. What are the 3 reasons why we are not going to Cape Town?
1. Cost of accommodations
I picked 5 suitable places on Airbnb and contacted owners. Obviously, the high season means that prices go up. Well, the luxury of wearing t-shirt and sandals in January while watching penguins comes with a price. Naively, I decided that doubling the housing budget should be sufficient. Wow, I was wrong. Even with the discount for a longer stay (3 months), prices skyrocketed into a $5K neighborhood. The best offer was $3,5K for an apartment with no (!) internet.
2. Internet connection
Yes, the last sentence is not a typo. Internet connection is not included in a surprisingly large number of rental apartments. This quote from a property owner sums up this situation nicely "Wifi in SA hasn't quite reached the 1st world stage, which is a bit frustrating, but we'll get there."
This is really troubling. Our only choice would be to buy a prepaid plan. $130/month might or might not give us enough data.
3. Load-shedding
The final straw came totally out of blue. Casually, someone mentioned load-shedding in Cape Town. A what?
load-shedding
noun
action to reduce the load on something, especially the interruption of an electricity supply to avoid excessive load on the generating plant.
Rolling blackouts in the 21st century! Essentially, there is a possibility that a particular area would be without electricity for 2,5 hours. There is no 100% guarantee that it would happen on any given day, it happened in the past and most certainly would happen again. There are a load-shedding schedule and area maps to help locals deal with it. There is even advice on 15 Ways to Make the Most of Load Shedding in Cape Town. On a personal level, I could write it off as the learning experience and take it with the sense of humor. From the business point of view, though, it would be too careless.
In the end, crossing out Cape Town from our 2015-26 travel plans was the right decision. There is always tomorrow.