Dreaming about a juicy freshly caught fish or a plump lobster? Ericeira is the answer.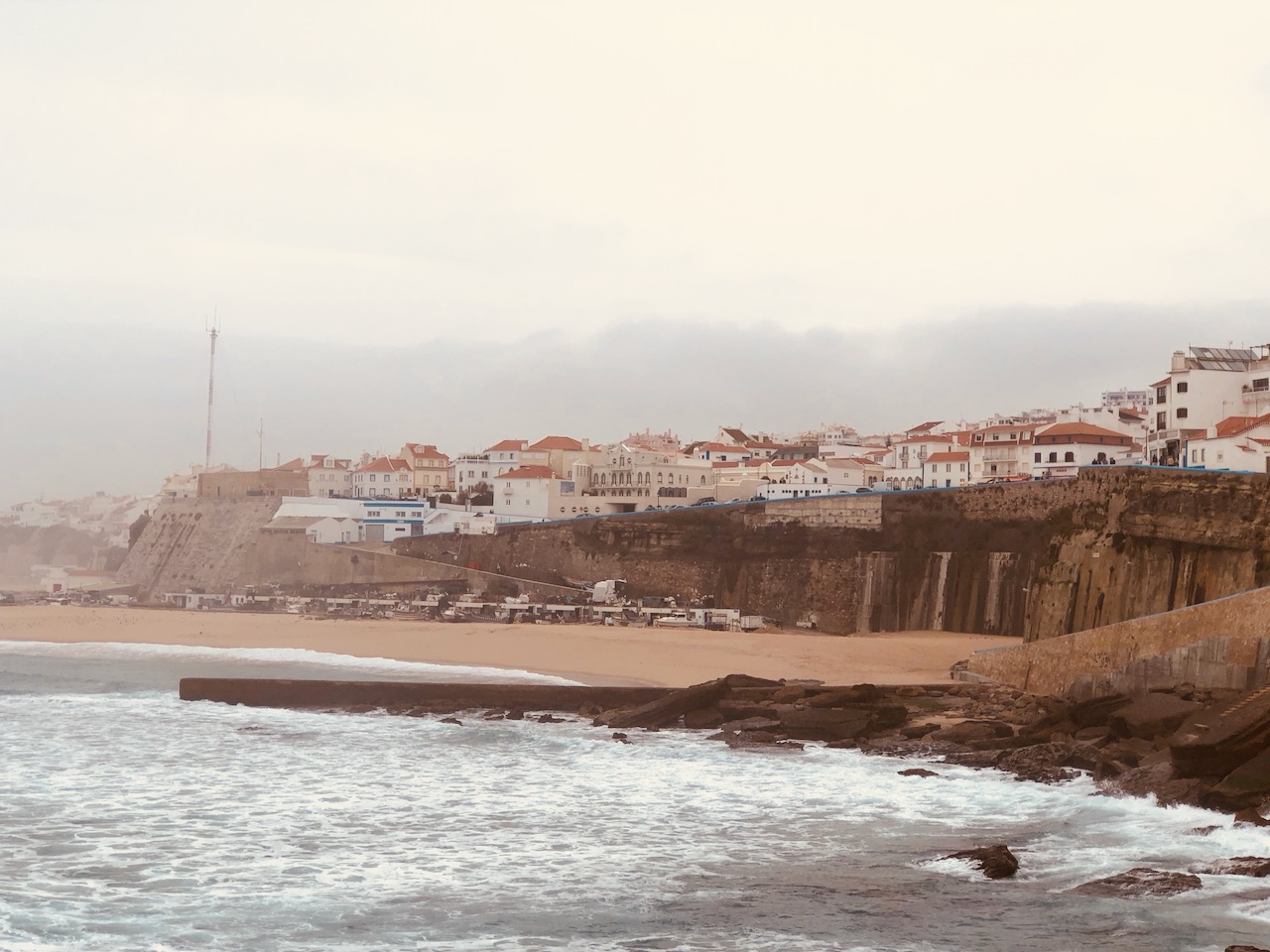 It might be known to the outside world as the surfers' paradise, but gastronomy aficionados go there for a different reason. Portuguese Ericeira is the Mecca of seafood lovers. World renown chefs spend a lifetime creating fancy dishes, inventive cuisine, intricate recipes. Yet, nothing can beat the purest form of food – a gift from the ocean that is still dripping salty water. You do not have to be a gourmand to appreciate it.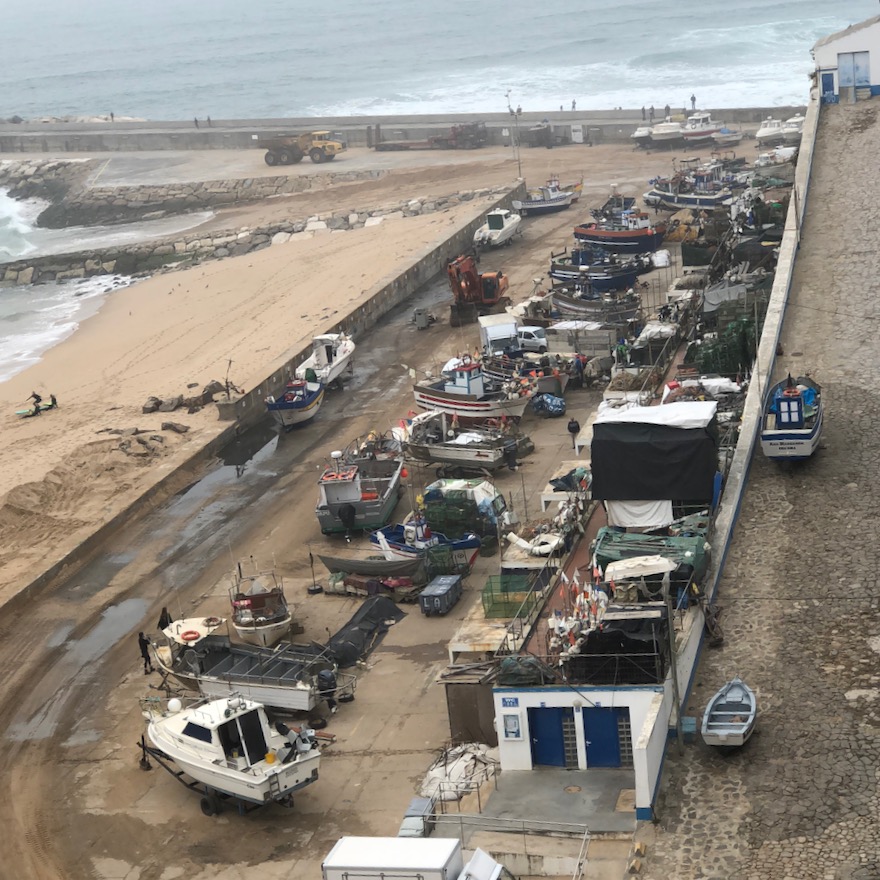 Picturesque Ericeira sits at the top of the cliffs overlooking sandy beaches firmly preserving its fishing village heritage. Shellfish is grown in tanks at the bottom of those cliffs, and fishing boats dutifully bring catch of the day to the local eateries.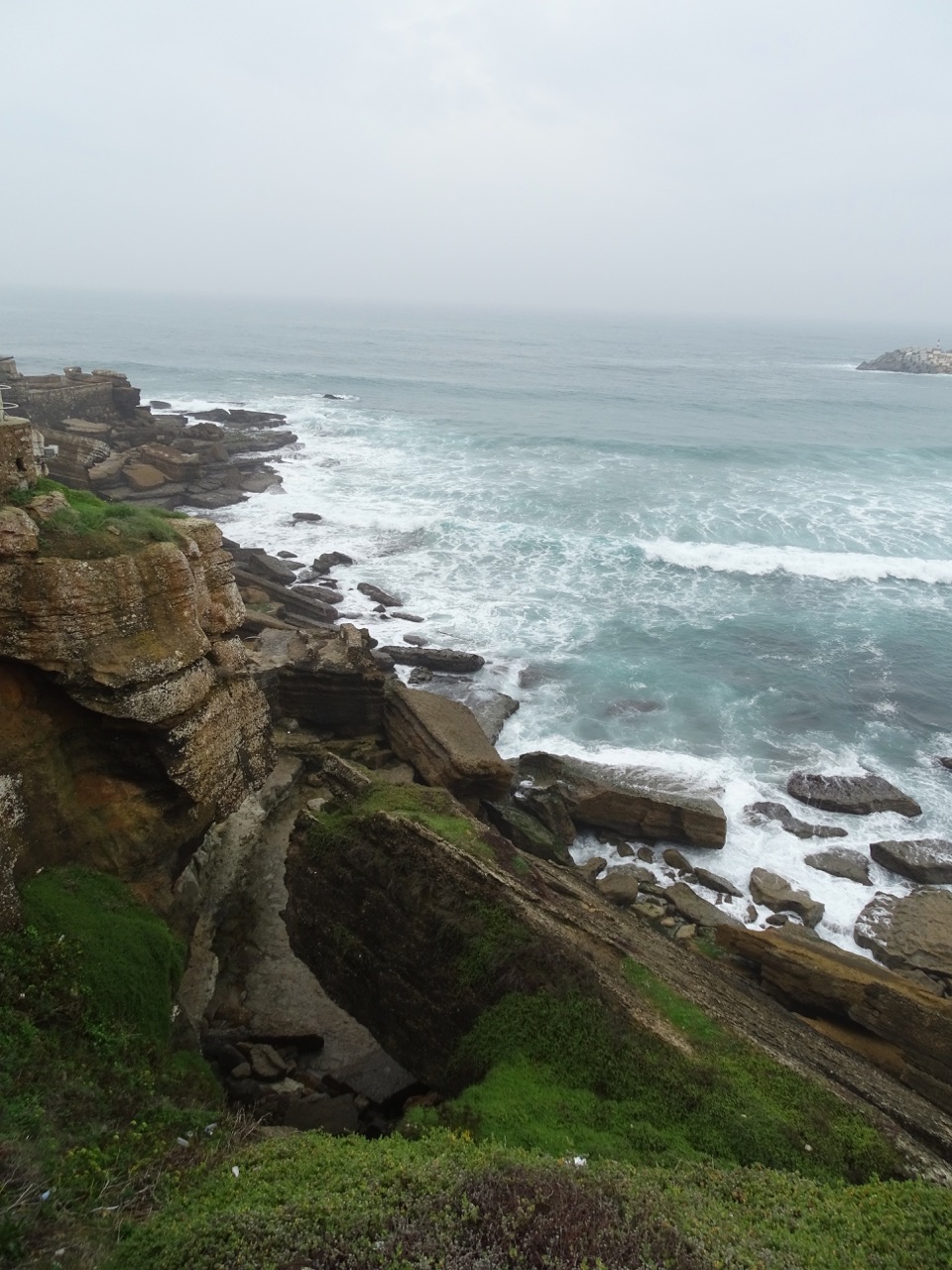 Naturally, there is an abundance of unpretentious marisqueiras and charming restaurants. Their fare is not fancy, but they pride themselves in expert cooking the freshest fish and seafood. It is difficult to make a choice.
Still, we all have our favorites, don't we? Couple places appeal to me most. Perhaps, it's unfair to others, but a happy memory of an excellent meal is too tempting. Every time I want to try a different place, I inevitably circle back to my old friends.
My two favorite restaurants in Ericeira seemingly are a world apart from each other. One is the quaint old-fashioned establishment. The other is an open space modern enterprise. Despite visual differences, they share amiable common traits: the top-of-the-world ingredients, an attentive, friendly staff and an expert knowledge of how to cook and serve whatever is on the menu. Last, but not least, they both have an impressive selection of wines to enhance any meal.
Here they are.
Restaurante Canastra
The turbot sealed the deal. It was so delicious that I couldn't stop eating: so light, juicy and flavorful!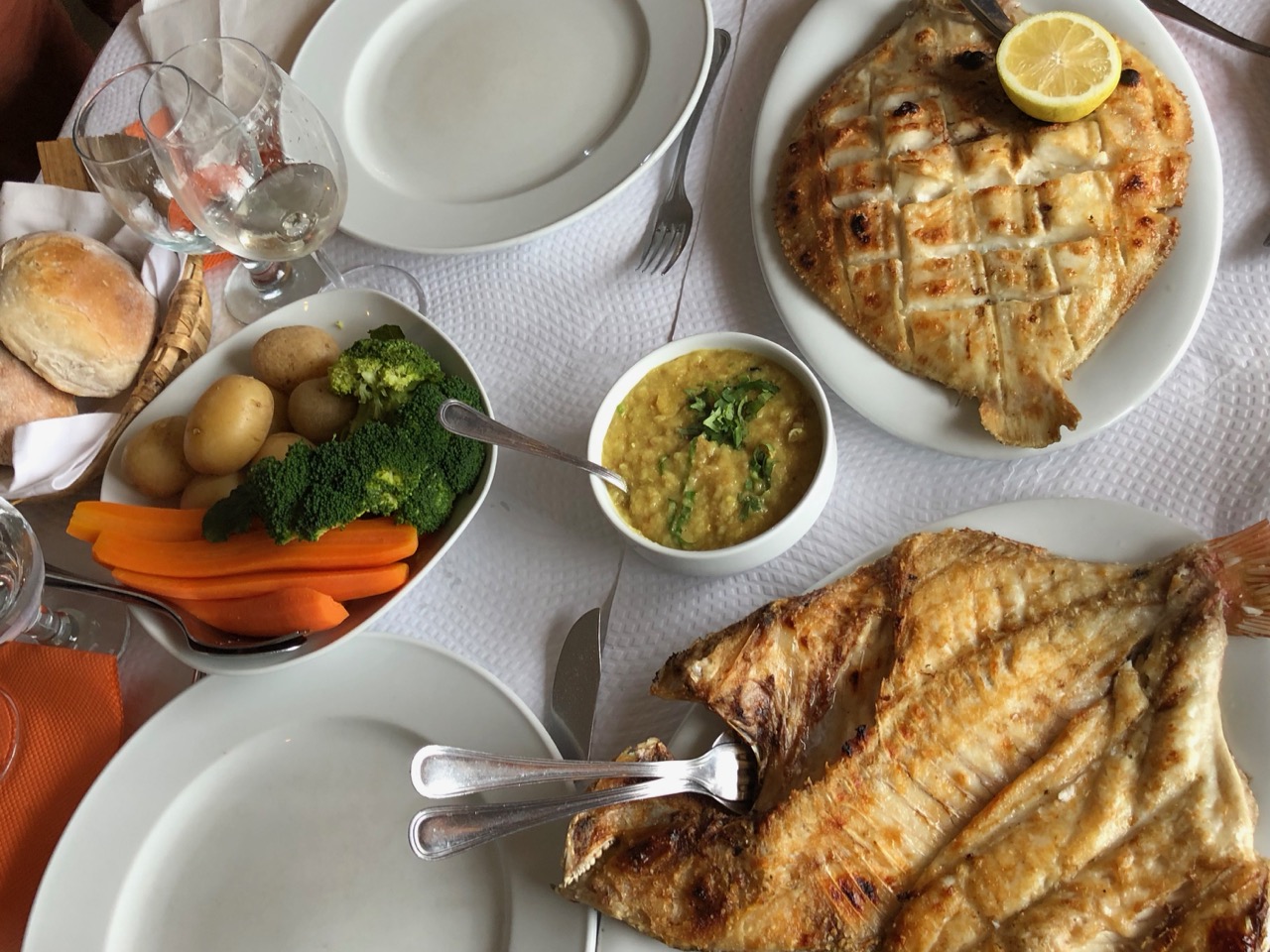 The restaurant is located in one of the cute whitewashed buildings lining up the cobbled street. It was founded in 1998 and is relatively small with just 30 seats.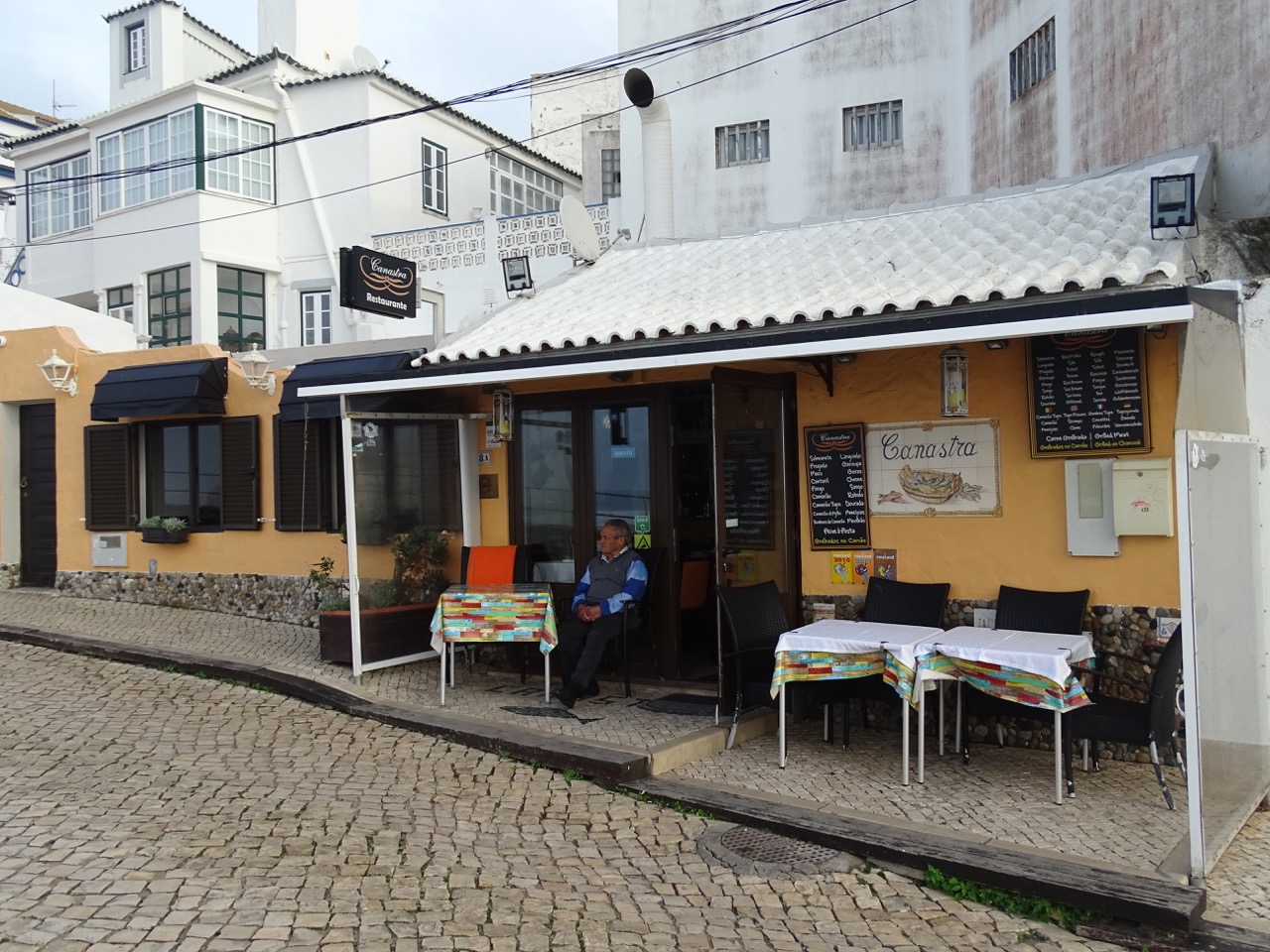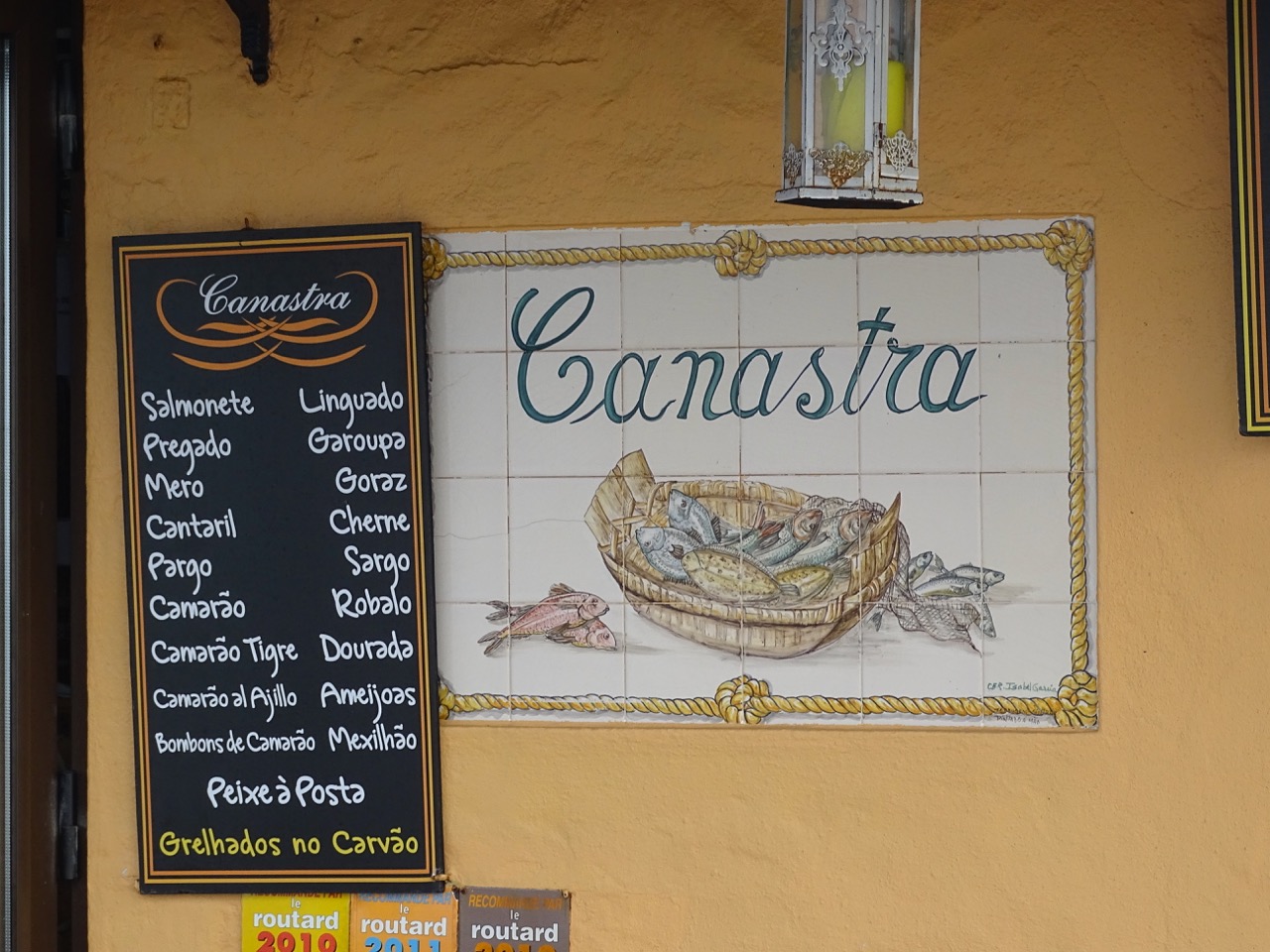 By the entrance, there is counter filled with wide variety of freshly caught fish. You can choose your favorite(s). It will be grilled to perfection, and you will enjoy a heavenly meal.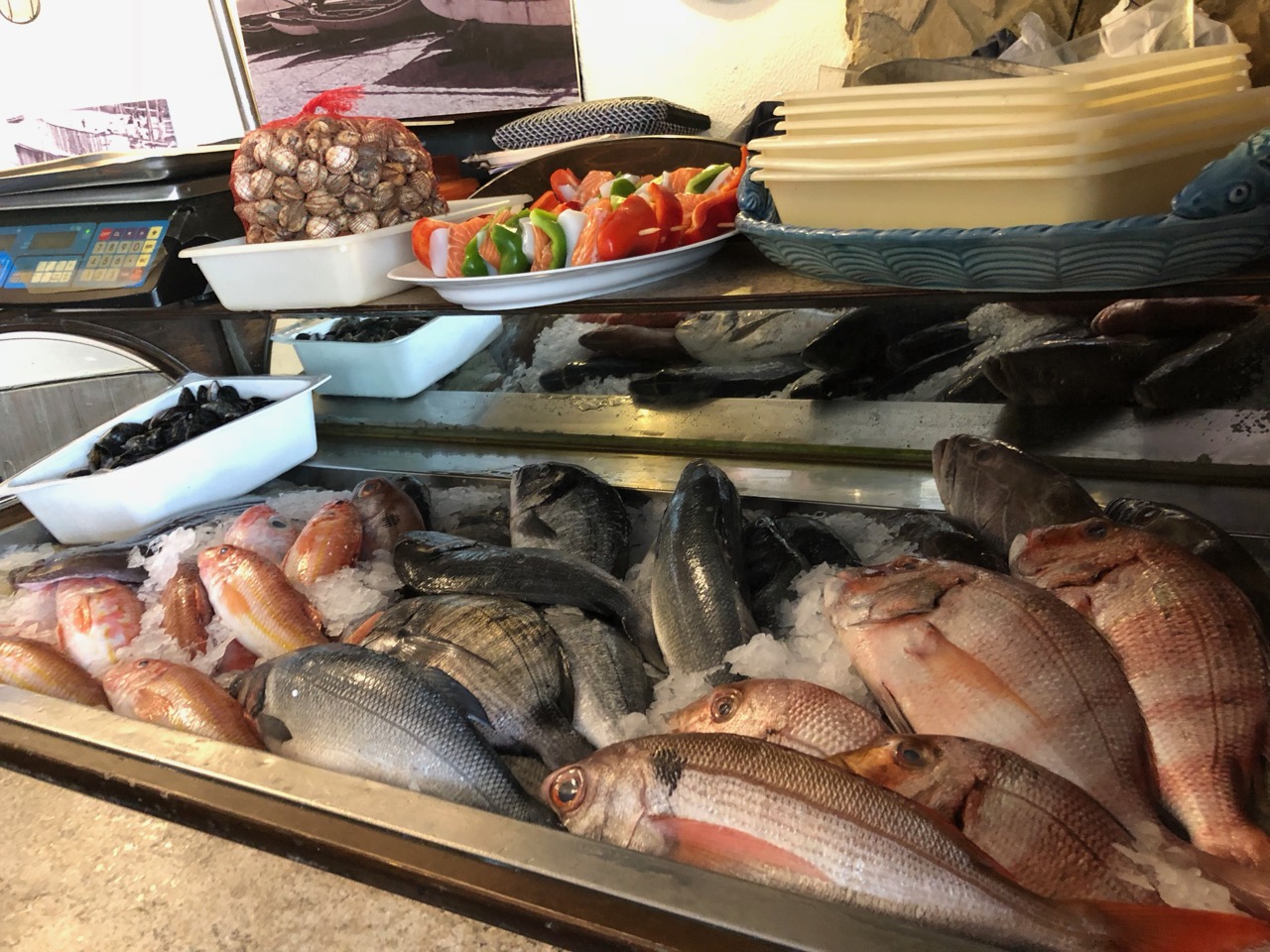 Canastra is the ideal place to taste the traditional dishes of Ericeira. Charcoal grilled fish and Caldeirada (a Portuguese fish stew) are their specialties.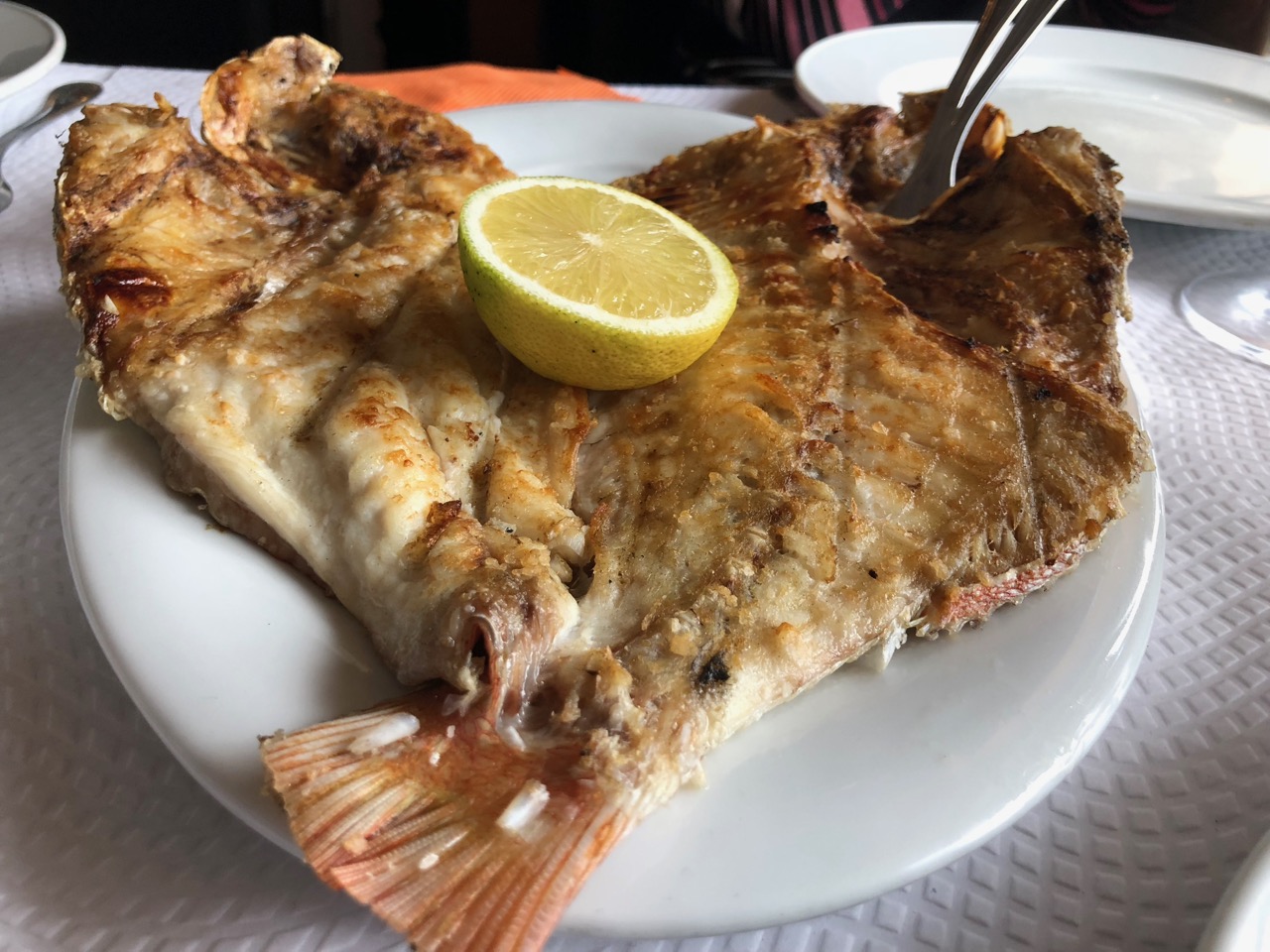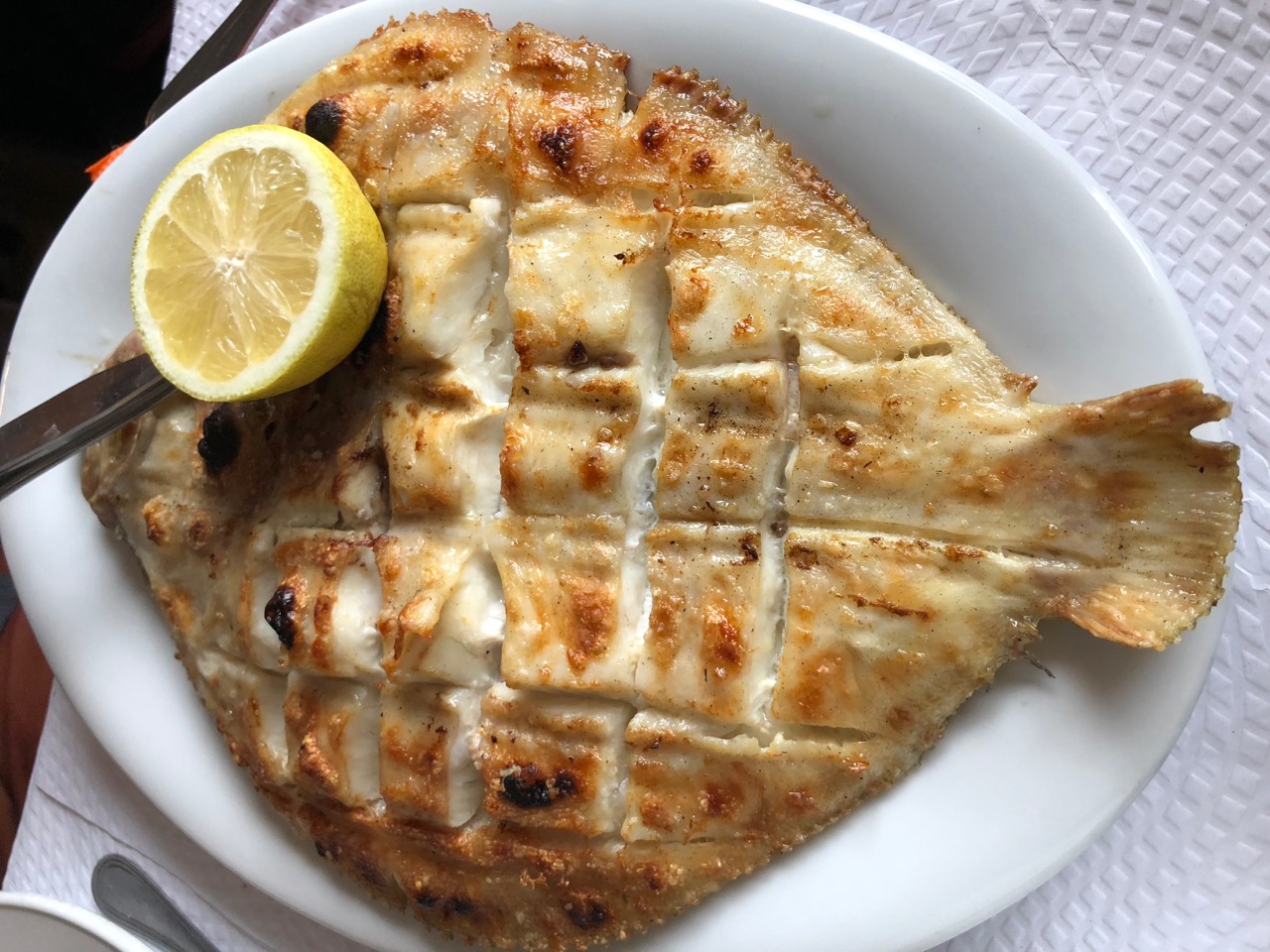 Practical advice: even though Canastra accepts credit cards, bring some cash with you. Their payment processing machine is often out of order.
Restaurante Canastra on Facebook
Marisqueira César
O melhor do marisco português… Yummy gooseneck barnacles (my favorites; they may look weird, but once you learned how to deal with them – voilà, you are hooked!) and plump canilhas (a variety of conch, I guess) made my day. They were followed by an enormous plate of shellfish. I was on cloud nine for the rest of the day.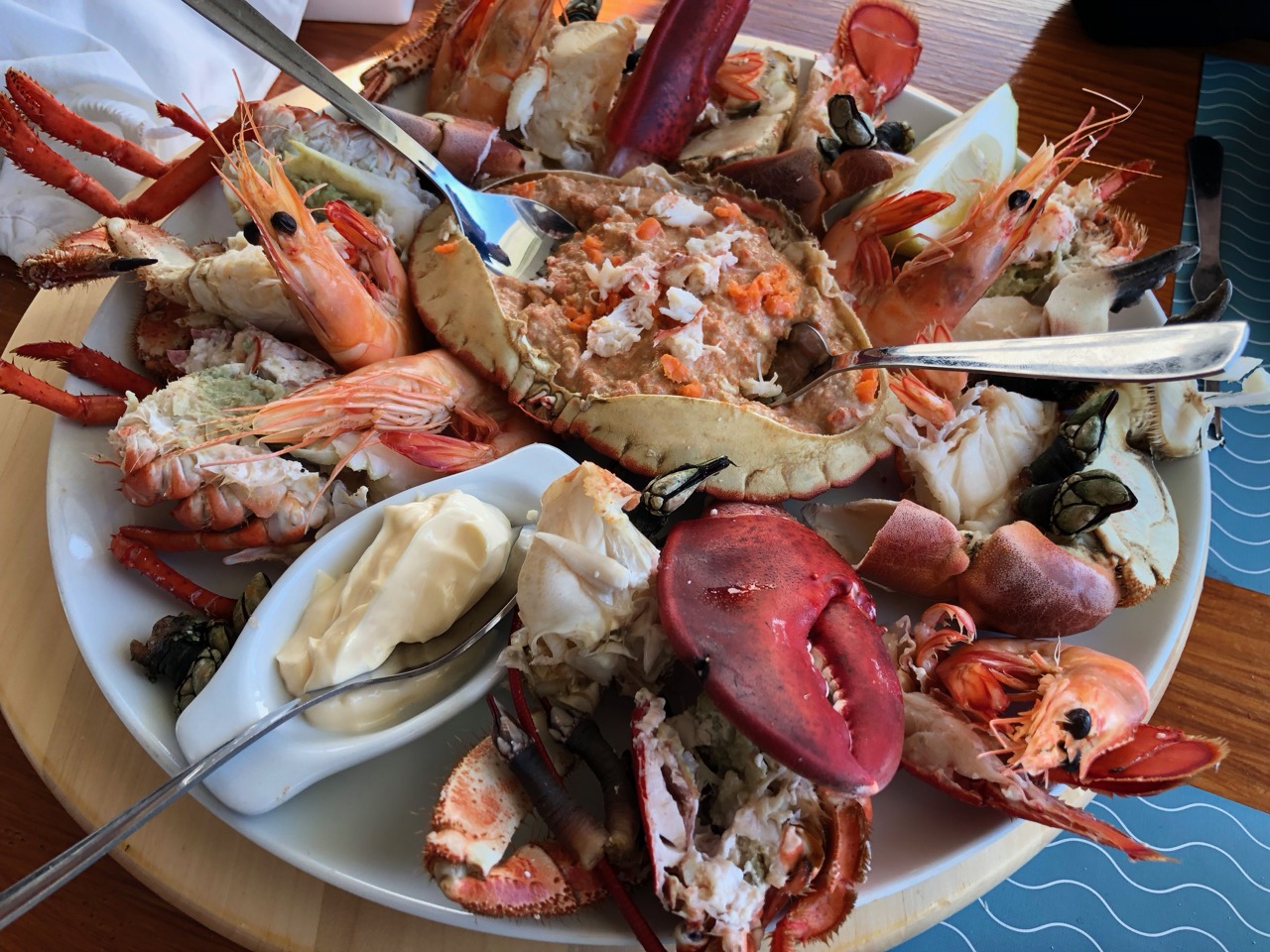 The restaurant seats on a cliff with a stunning view over the Atlantic ocean. With 180 seats, this place is as far from a small mom-and-pop eatery as it can be. Yet, it maintains the ambiance of old traditional seafood restaurants with rustic and colorful decorations.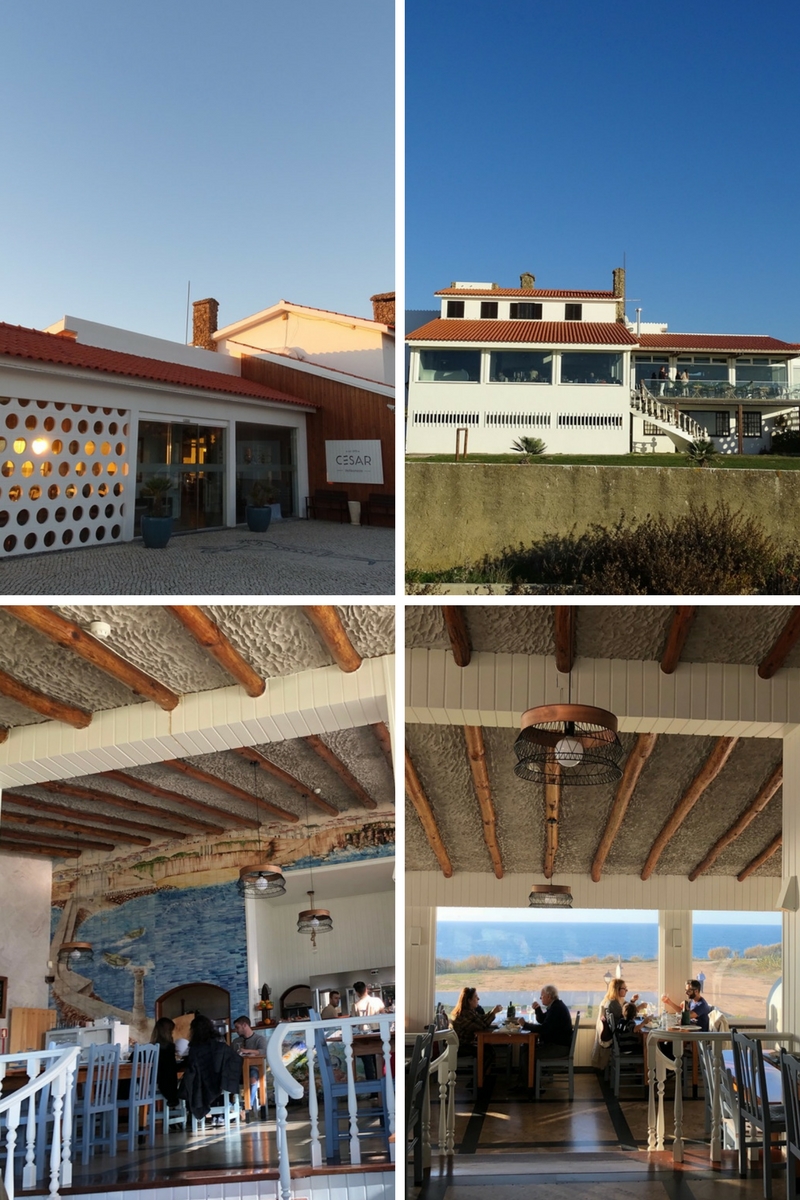 If the goal is to eat seafood, this is in the right place. Crustaceans (like shrimp, crab, or lobster) and mollusks (like clams, mussels, scallops, octopus, to name a few) are what draws me there.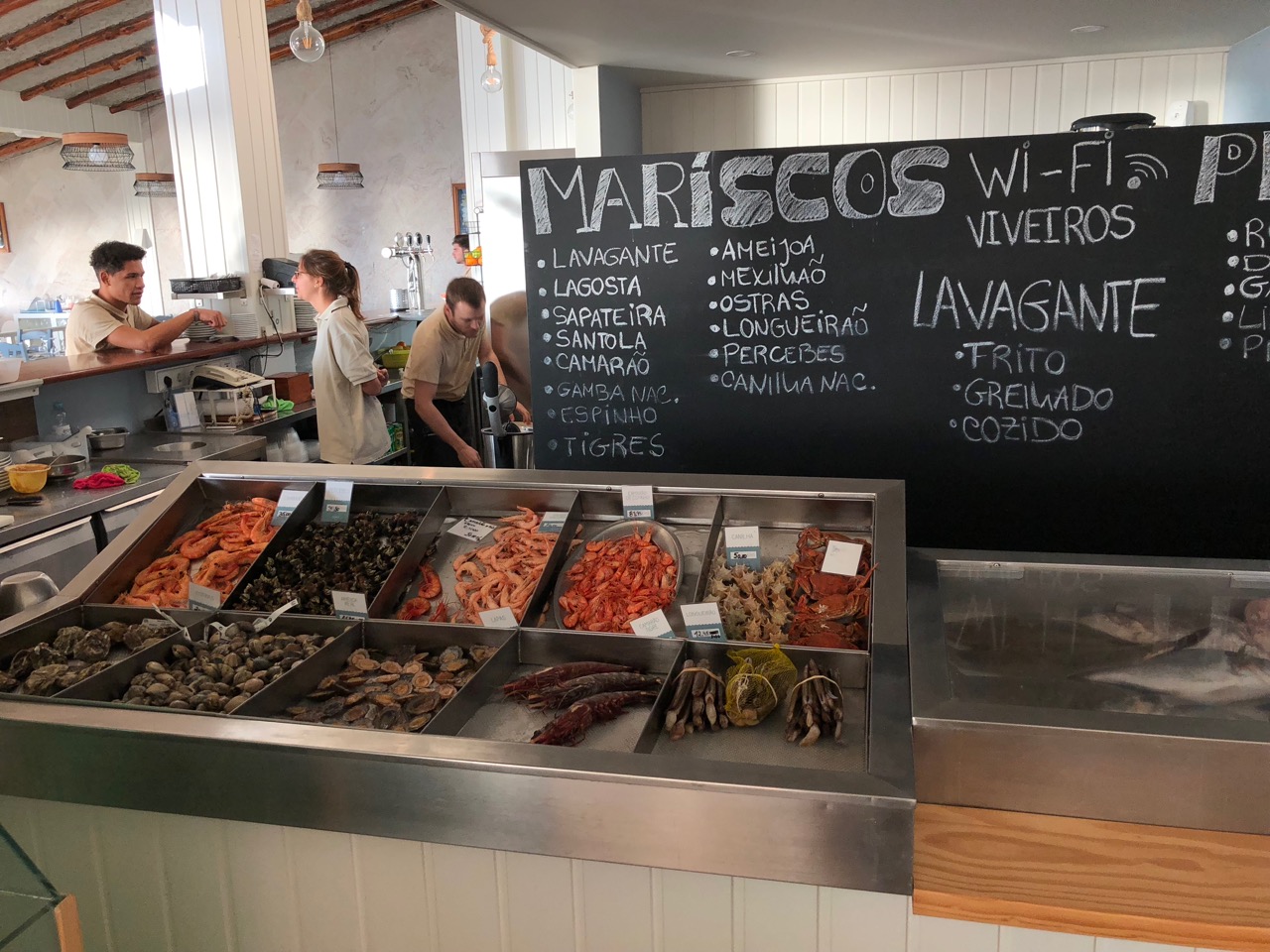 The abundant selection could be intimidating, but the friendly staff would come to the rescue advising about the best of the menu.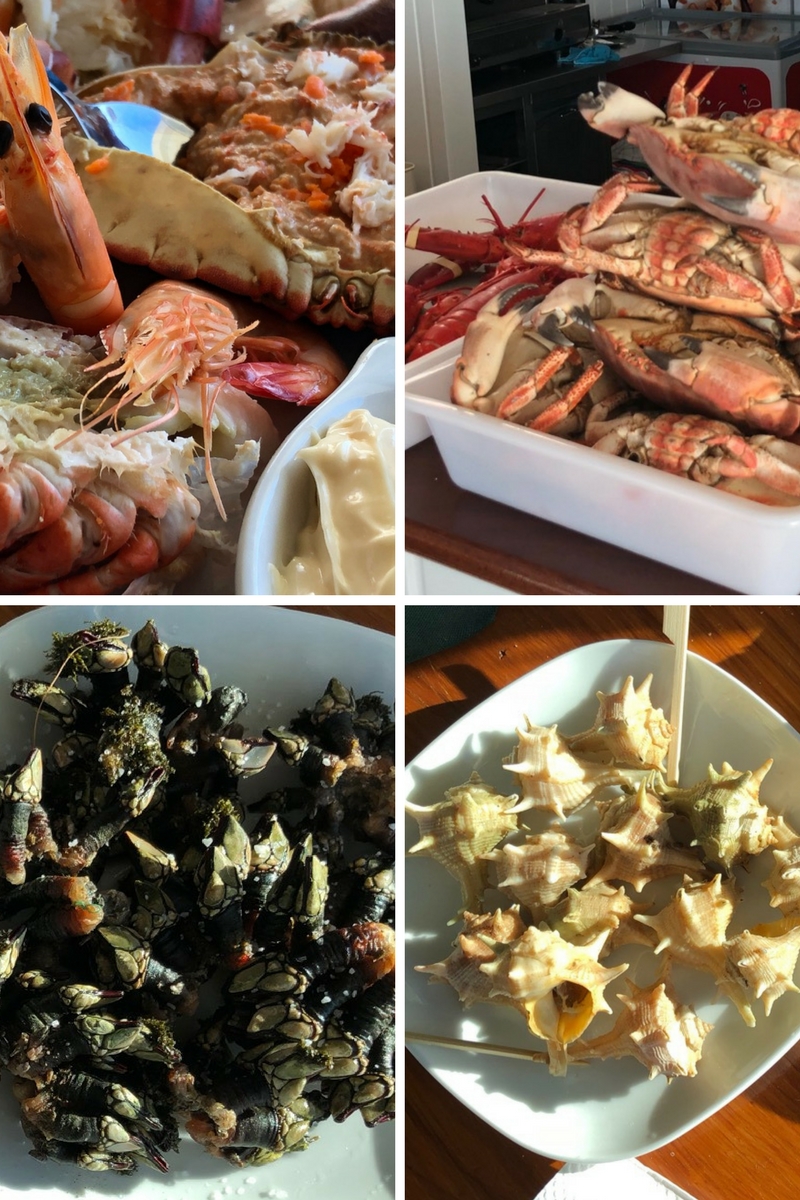 Of course, let's not forget about the catch of the day too. If the charcoal grilled fish is your preference, go for it. It is easy to overindulge there, but do not worry – a walk on a beach is the best remedy.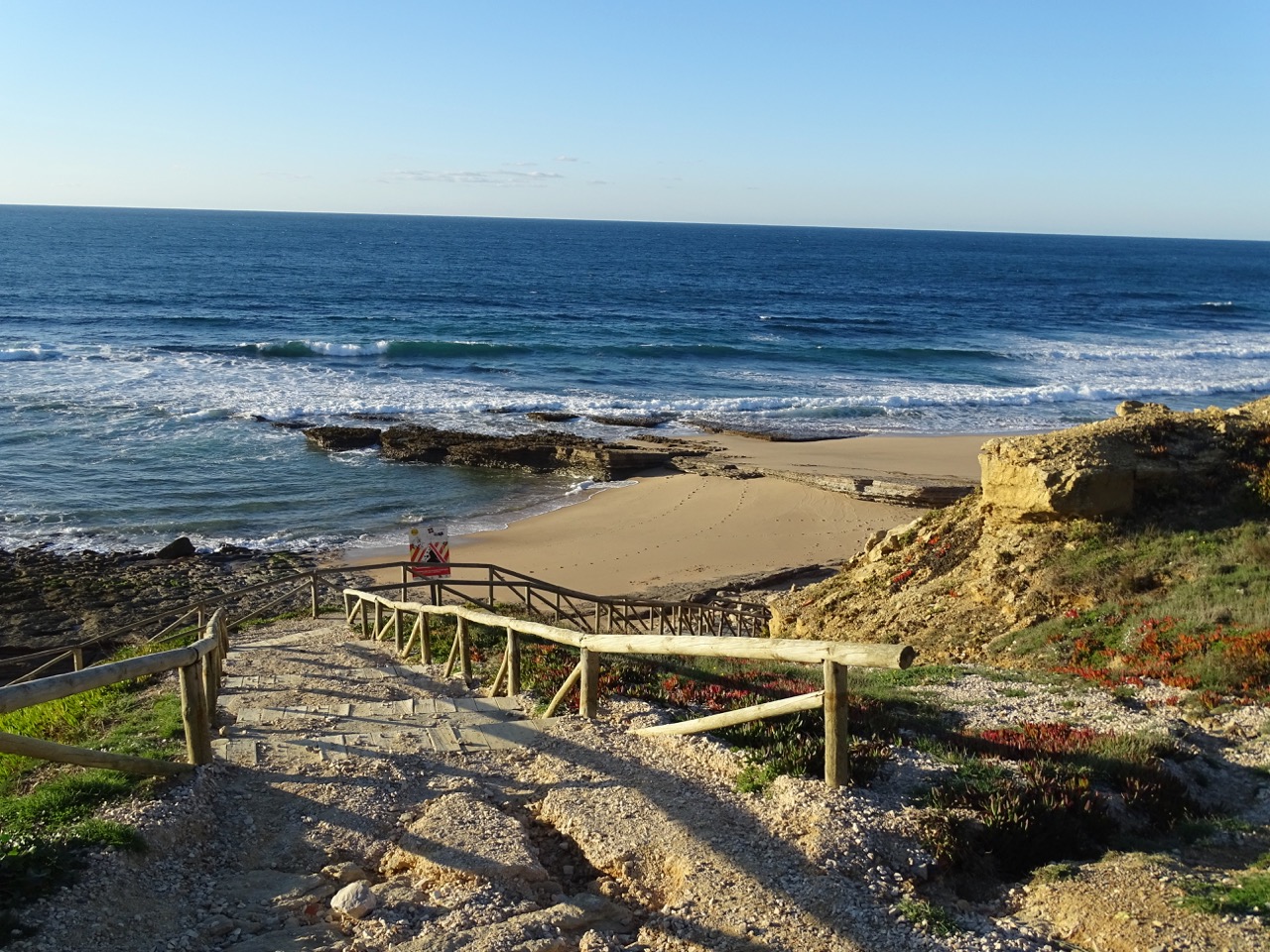 Practical advice: Marisqueira César is the popular place. If you planning to go there on a sunny weekend, do not forget to make a reservation beforehand.
Now, that you know about delicious mariscos of Ericeira, do not forget to check our take on happy foods of Lisbon too.
Share this article on Pinterest by clicking Save button