How to find an English speaking doctor and where to go when you are not well in the Portuguese capital.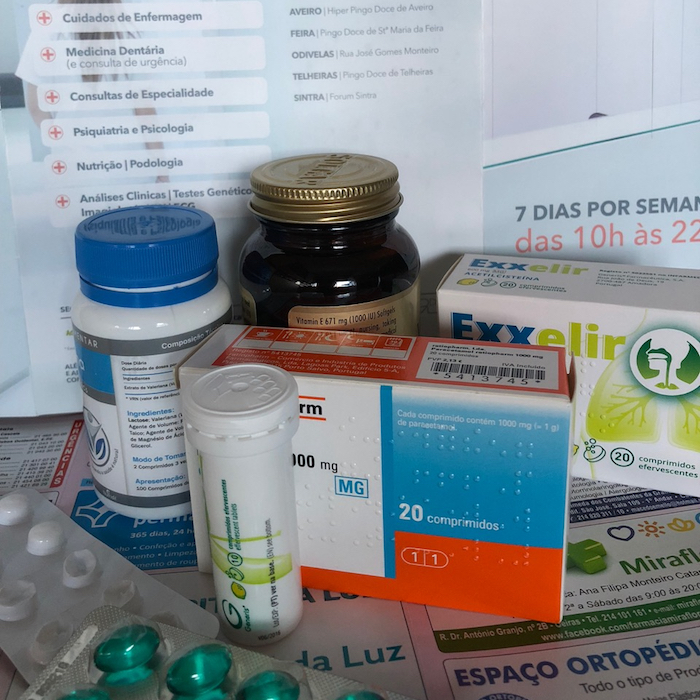 Getting sick while traveling sucks. Seeking medical help in a foreign place could be tricky due to a language barrier and lack of knowledge how the healthcare system works. Obviously, I would prefer not even think about needing medical attention. However, life happens, and we all get sick from time to time. In my experience, Lisbon, by far, is the best place to fell ill for an American traveler. There are 3 factors why I regard the Portuguese capital so high: the majority of medical staff, from doctors to receptionists, speak English, affordable cost of medical services and quality of care. Said that I learned that not all medical facilities provide equally good service.
Please note that I am sharing my personal experience as an American traveler who needed medical attention in Lisbon. This post contains some general advice and should be used for informational purposes only. Every situation is unique, and your mileage may vary.
Brief overview of Portuguese healthcare system
Portugal has a high standard of healthcare services. The Portuguese healthcare system ranked 14th in the 2016 Euro Health Consumer Index (EHCI), climbing six ranks from the previous year and up from 25th since 2012. Portugal performed particularly well for price/quality rankings.
In Portugal, the official service for providing healthcare to the population is called the National Health Service (Portuguese: Serviço Nacional de Saúde, SNS). In addition to this public service, there are freely available private health institutions and professionals.
The private hospitals are modern and well-equipped. They have long-standing relationships with the major international insurance companies. To make overseas patients more comfortable, hospitals implemented patient care and monitoring services with English as the language of communication.
If you are a national of one of the 28 European Union countries, Iceland, Liechtenstein, Norway or Switzerland, you must show your European Health Insurance Card (issued in your country of origin) and your passport or identification document to access free or low-cost public healthcare in Portugal.
What to do in case of medical emergency
In case of emergency, call the European Emergency Number: 112.
There is an information hotline where you can get advice and assistance on health issues – Linha Saúde 24 – 808242424. Naturally, it is in Portuguese.
Read more:
My experience
What started as a common cold, in a couple weeks progressed to violent fits of cough. I had to see a doctor. As an American national, I do not qualify for SNS, and my Portuguese is limited to bom dia and obrigado, so I googled "English speaking doctor in Lisbon." I ended up with 3 useful links (there were more, but I discarded the ones that looked dodgy or outdated):
I decided to visit the Walk'in clinic in Telheiras. For me, the biggest selling point was the fact that no appointment was necessary – just walk in as the clinic's name implied. I could go to urgent care at any listed hospital instead. Unwisely, I thought that it would be overkill.
My experience at the Walk'in clinic in Telheiras
The Walk'in clinic in Telheiras is situated next to Pingo Doce supermarket and surrounded by some boutique shops. The whole set up looked a bit amusing. Imagine, going out for some retail therapy and, by the way, hitting the health clinic in the process. It was too late to have second thoughts, so I walked into the clinic.
The receptionist asked usual questions about what was wrong, requested my ID and told me to wait in line (or, as British say, in a queue). Half an hour later a doctor called my name and invited me into her office. She checked my temperature, listened to my lungs and looked at my throat and ears. Based on her observations, she decided that I didn't need antibiotics and prescribed some medicine to ease my cough. I was surprised that she didn't offer a blood test or an X-ray, but I trusted her professional opinion. With hindsight, I should never have gone there or, at least, should have asked for more in-depth examination. The cost of this visit was 35Euro plus 20Euro for the medication.
I dutifully took the prescribed medicine. Unfortunately, my condition hadn't improved. I felt worse than before. After four miserable days, I decided that I have to seek the second opinion. This time, I felt bad enough to justify a visit to urgent care.
My experience at the Hospital Da Luz Clínica De Oeiras
This time I chose the Hospital Da Luz Clínica De Oeiras. Why? It was not the closest one geographically, but its website had the most detailed information about the emergency department in English. It was the right choice.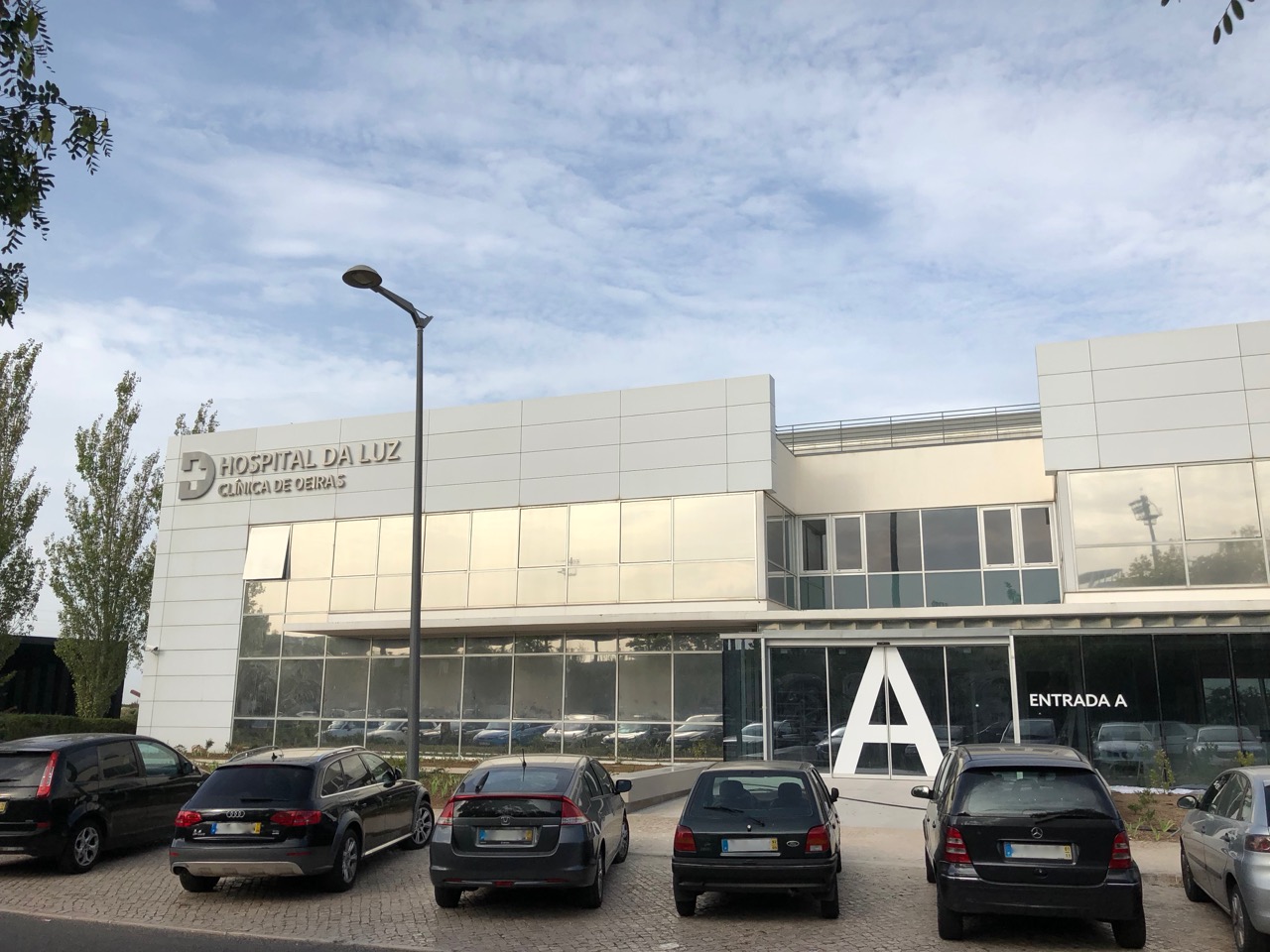 The whole visit took less than an hour. The process worked like a Swiss watch: register at the front desk -> initial examination by a nurse -> examination by a doctor -> X-ray -> back to the doctor again to get the final verdict and prescriptions -> pay at the front desk.
Coming from previous experience, I was in a fighting mode ready to demand more serious approach than just a friendly chat. It was not necessary. Why I haven't gone to this clinic in the first place?
The total cost of my visit was 140Euro (95Euro for doctor's visit and 45Euro for X-rays). There was a weekend surcharge since I came on Saturday morning. It was more expensive than the visit to the Walk'in clinic but produced much better results. By the way, by American standards, it was very affordable. The US does not have universal healthcare, and all medical costs are prohibitively expensive.
In conclusion, I would definitely recommend the Hospital Da Luz Clínica De Oeiras and avoid the Walk'in clinic in Telheiras.
About the Hospital Da Luz Clínica De Oeiras
The clinic was built in 2007. In the past, it was called Clínica Parque dos Poetas. The Clinic is a part of Luz Saúde, one of the largest healthcare groups in terms of income operating in the Portuguese market.
The clinic employs 330 physicians and 55 nurses. It provides a wide range of services: primary care, internal medicine, obstetrics/gynecology, pediatrics, and dentistry; specialty physician consultations for over 20 different specialties including surgery; Imaging Center with a wide range of tests including X-ray, CT and MRI; a Day Surgery Unit and a Gastroenterology Center for specialized exams.
Urgent Care is available every day from 9:00 to 22:00. The Clinic has a close relationship with the Hospital da Luz in Lisbon. It allows a seamless continuation of care when hospitalization is required.
More related articles:
Medical Insurance for Travelers and Health Resources
The Quest For Staying Fit On The Road
More articles about Portugal:
Portugal Travel Resources, Boa Viagem
Sines In One Day: Come For The Lunch, Stay For The History
Almourol Castle: Totally Dragonless… Or Is It?
Share this article on Pinterest by clicking Save button