The original Hacienda was founded in 1991 in Medellin's El Centro. The idea behind it was about sharing and preserving the Antioquian traditions through great food and music.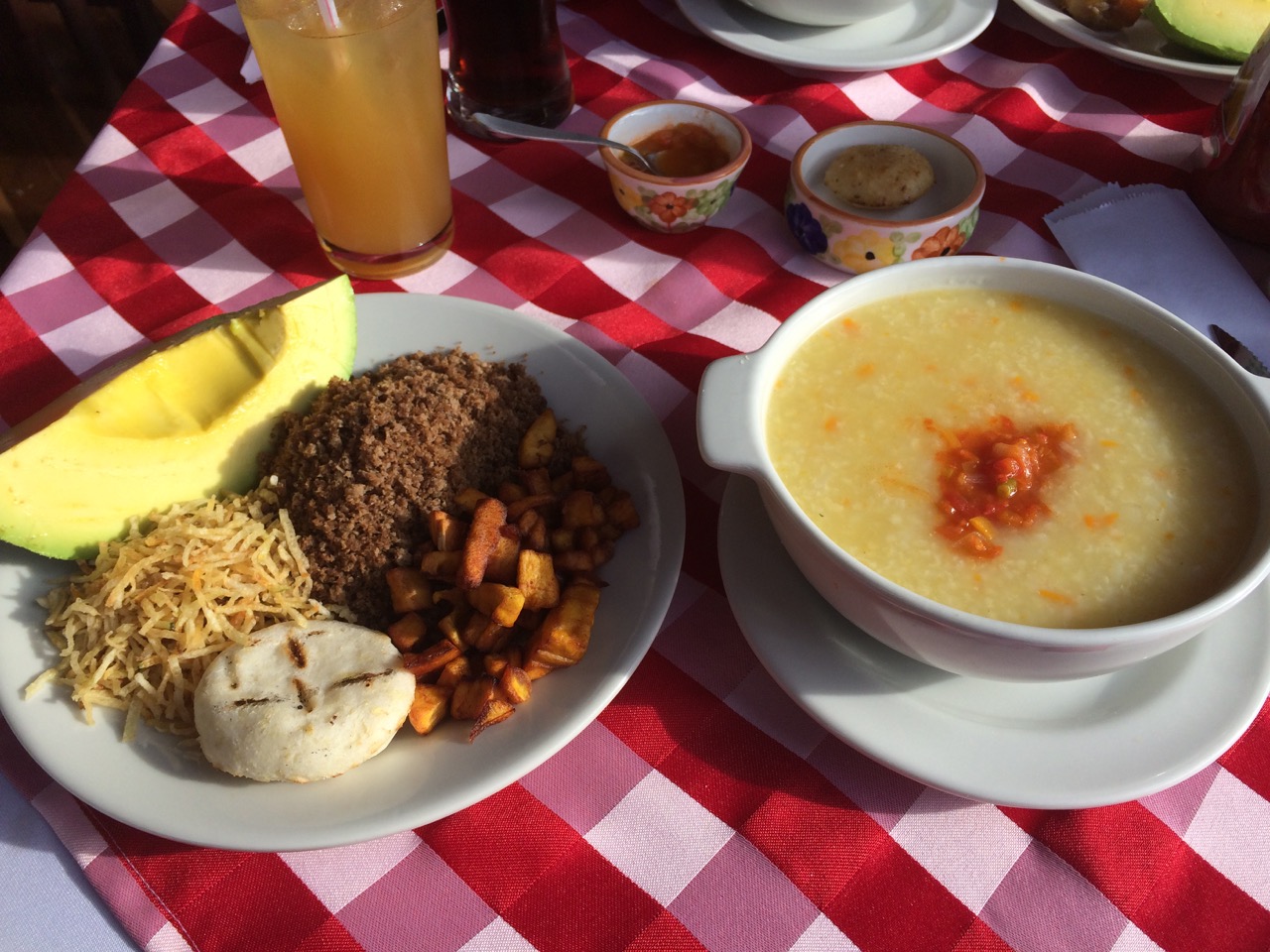 It worked out so well, that now, almost 30 years later, they have six locations around the city.
We hadn't had a chance to visit the original restaurant, but the El Poblado's Hacienda was our favorite when were are in a mood for the true Colombian fare.
What could be better than sitting on a balcony full of flowers and eating delicious meal served by waiters wearing colorful traditional clothes?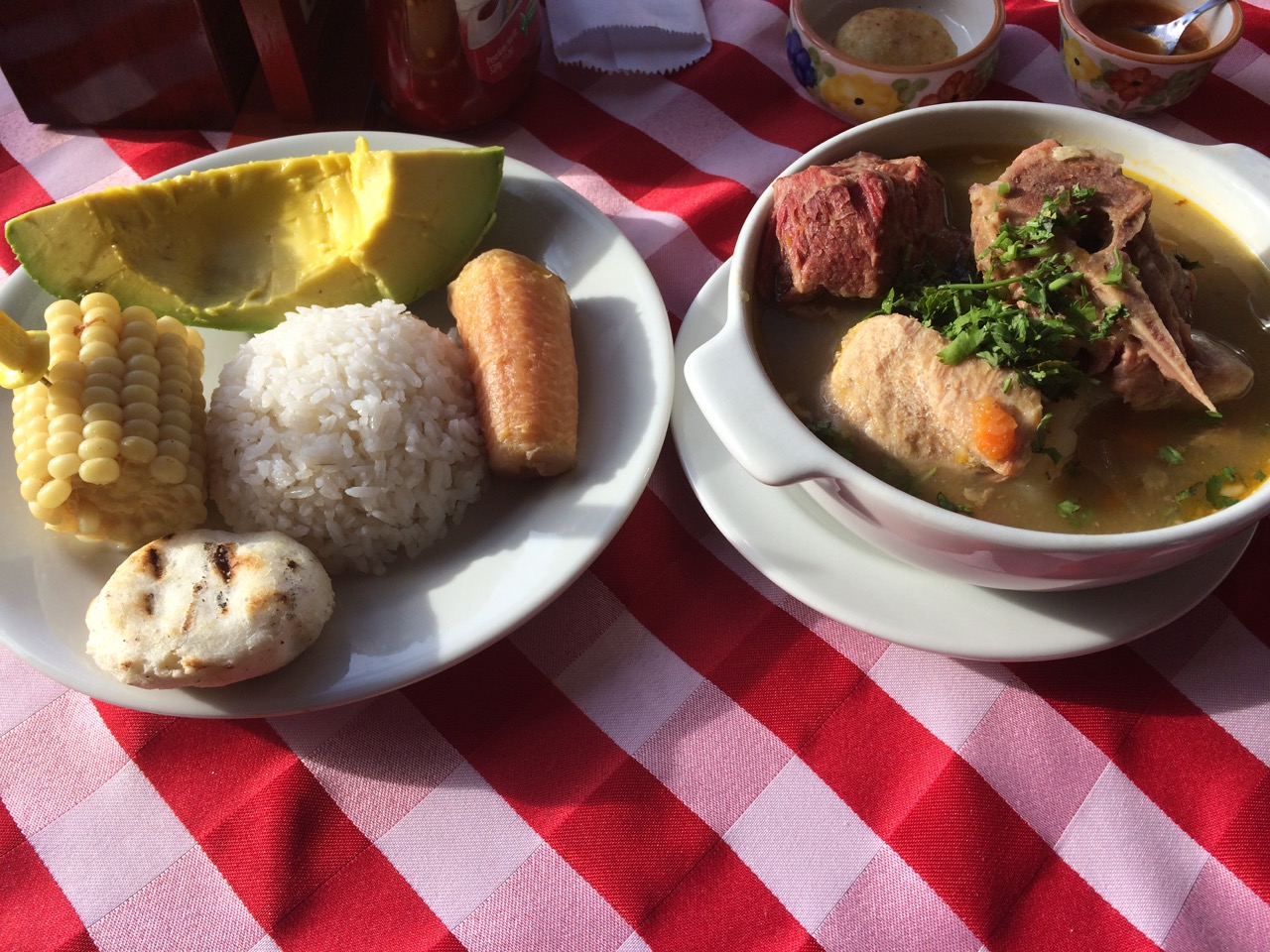 Colombian meal is something that one would eat before a day full of hard manual labor or physical exercise. It is heavy and hearty, but somewhat on a bland side.
I love a good helping of mondongo or bandeja paisa. However, a portion of either one is more suitable for two or three persons. In this regard, Hacienda is no different than any other restaurants serving Colombian food: all portions are humongous. This is quite unfortunate because their flan de caramelo is quite good.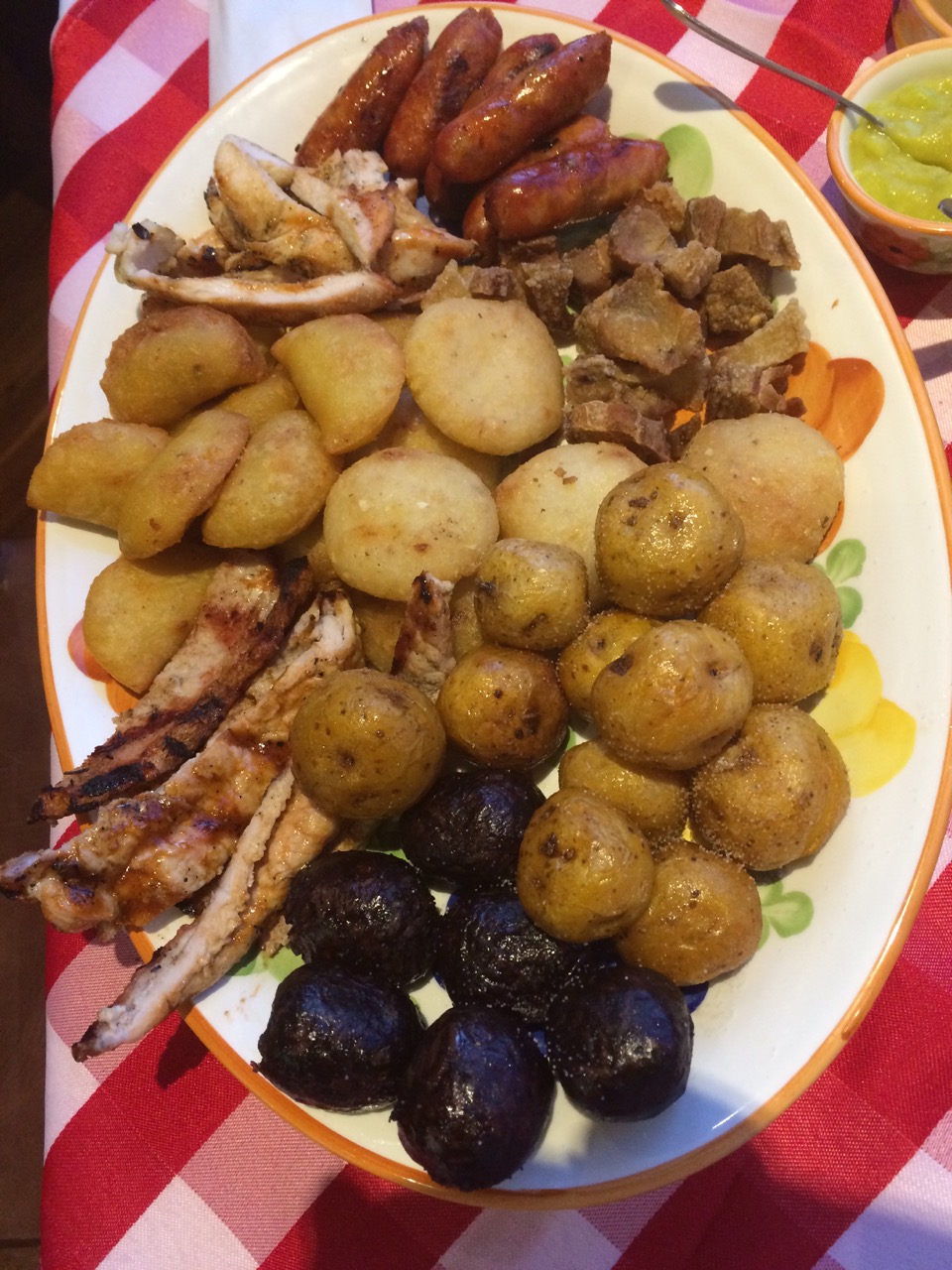 Picada de la Hacienda is a great finger food choice. It comes on a large plate and easy to share. The Hacienda's version of picada consists of pieces of fried pork, BBQ chicken, fried pork rinds (paticas de chicharrón), pork and blood sausages, tiny flatbreads (arepitas), tiny stuffed fried pastries (emapanaditas), fried small yellow potatoes (papas criollas) served with homemade chimichurri and guacamole dip.
Last, but not least. Hacienda was the first place where we tried guandolo, a traditional Colombian drink made out unrefined sugar cane and lime.
With great food, reasonable prices, attentive service and convenient location, Hacienda at La Estrada became our #1 choice for Colombian food in El Poblado.
If you liked this post you might also like: