If you spot a cute piggy "tattooed" with a kitchen-related paraphernalia in Parque Lleras that's it – you found Bonhomia.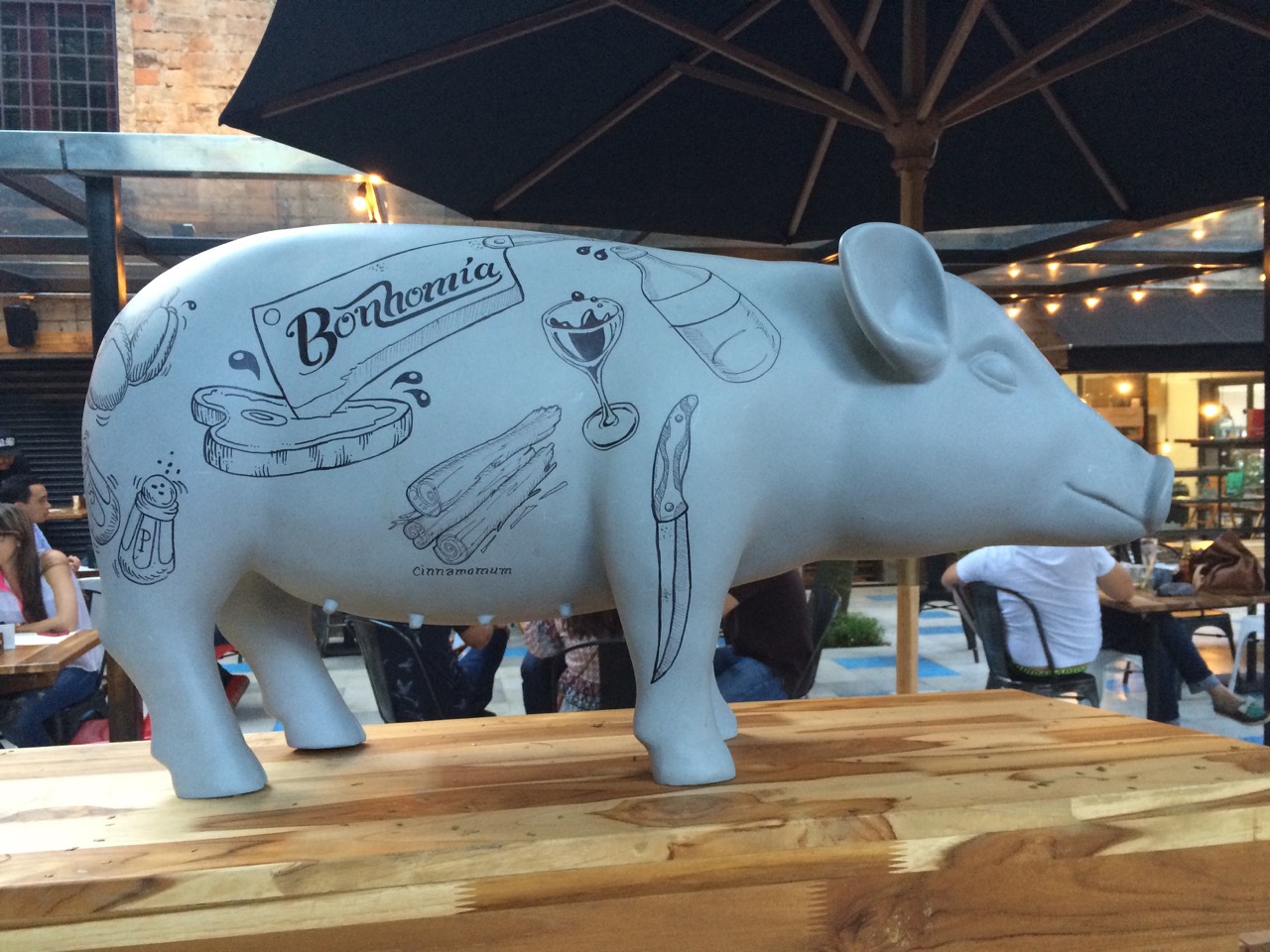 Time flies soo fast. Bonhomia appeared on our list of favorite restaurants in Medellin back in 2015 when it just opened its doors. Since then, it firmly established itself and became a staple of local food scenery.
I wrote about Bonhomia when it was in its infancy. It looks like the restaurant is going from strength to strength since then.
Bonhomia carries an uncanny resemblance to trendy delicatessen restaurants of New York: understatedly stylish with slightly pretentious, but tasty menu. No wonder it's called Bonhomía Salumería (salumería = delicatessen).
It is not a typical restaurant with three meal course. The main attraction is a mouthwatering selection of cold cuts and cheeses. They are offered in a variety of choices. There is a number of predefined selections (3 cheeses + 4 cold cuts) served on a cutting board: Tabla Bonhomía, Tabla Española and Tabla Italiana.
Naturally, Mortadela would belong to Italian board, and Manchego would be found in Spanish one. If predefined option is too predictable, you can order your own custom selection.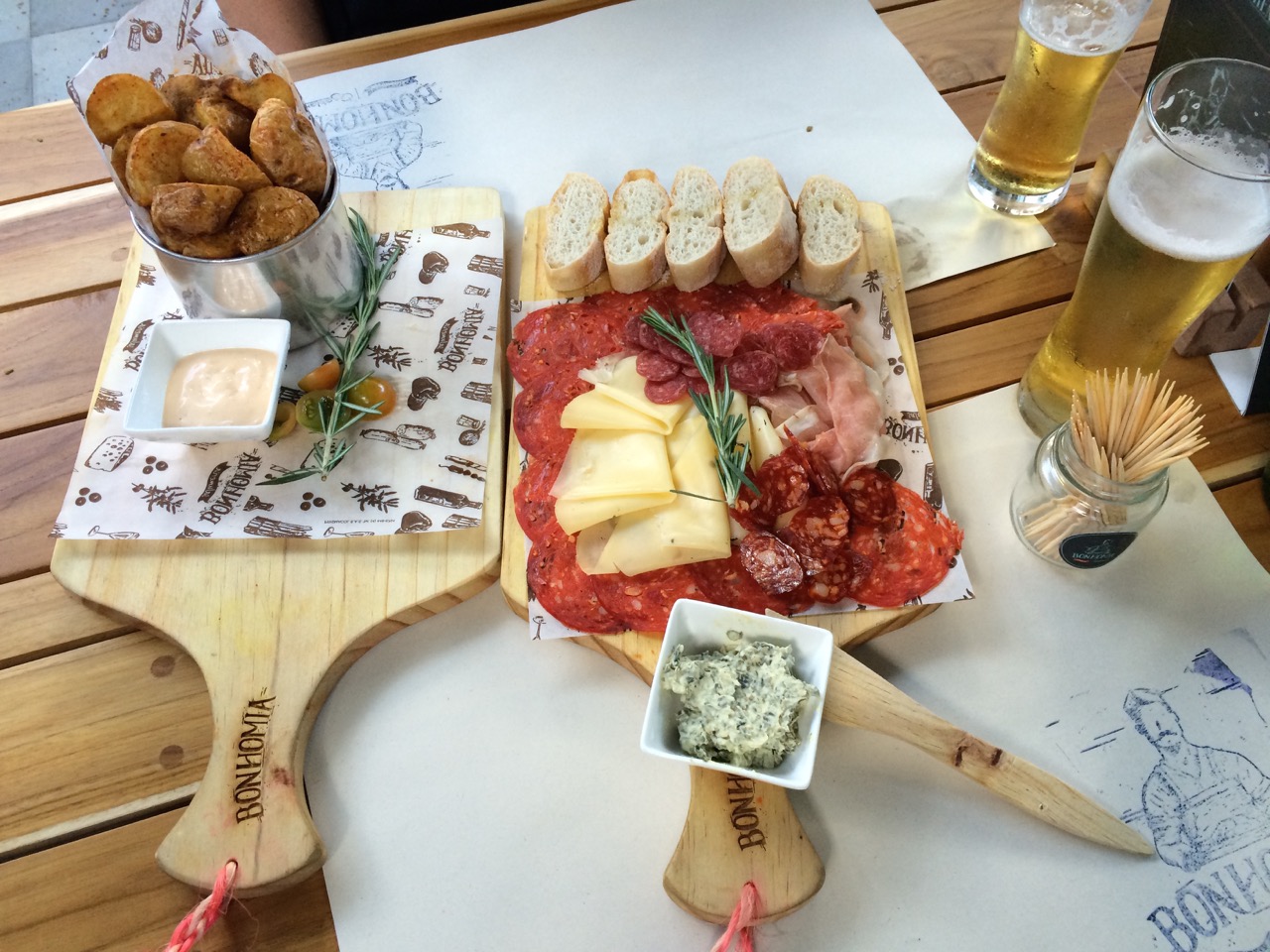 If you want something heavier, there is a variety of sandwiches. Word of caution though: they are huge. Unless you are starving, I would strongly advise splitting one sandwich between 2 persons. Actually, it even comes cut in half as if it was intended to be shared.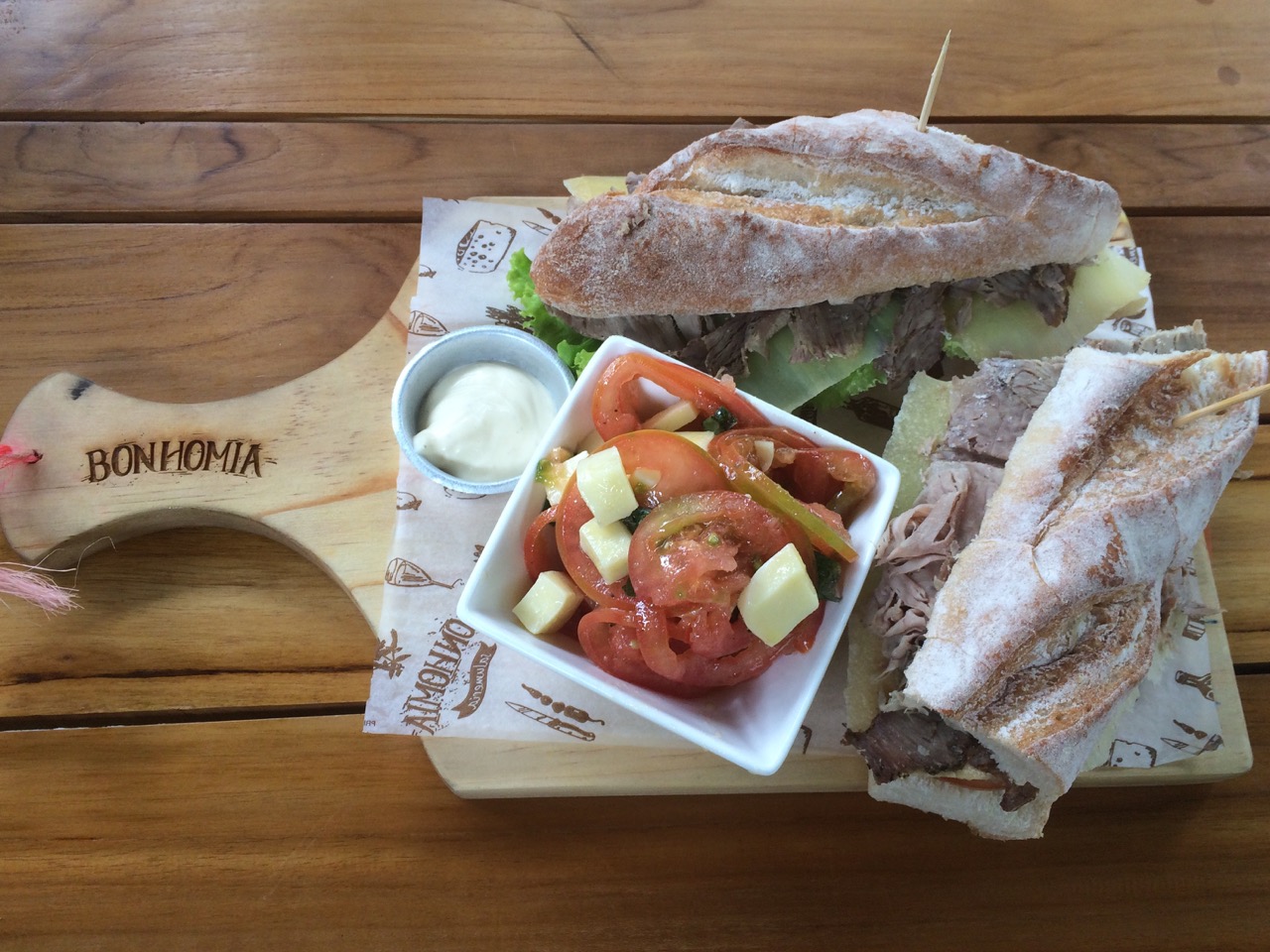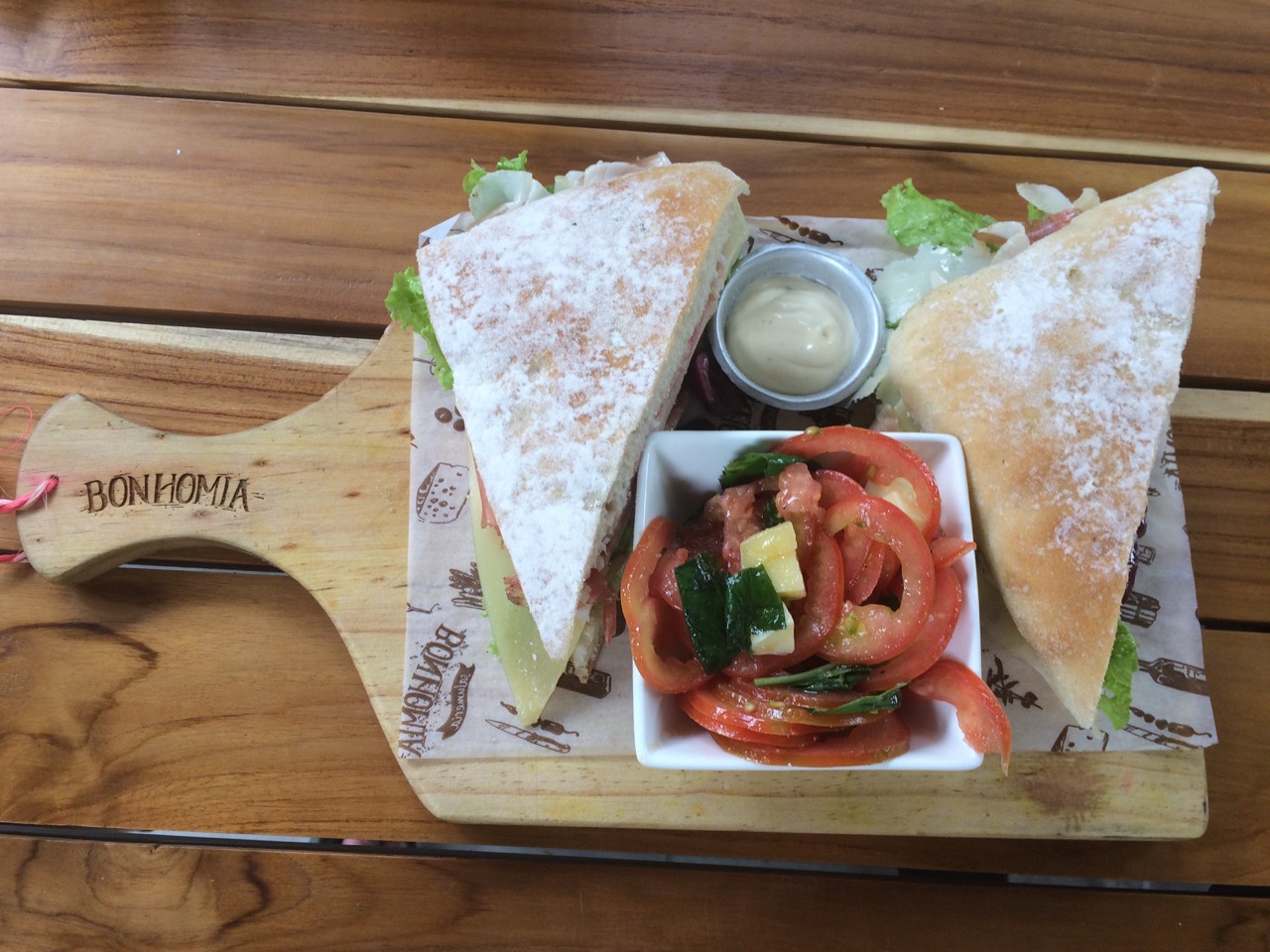 There is a selection of wines, which we failed to try only because Bonhomia serves my favorite beer, Peroni. It goes so well with slightly salty cured meats and fresh cheeses.
There are other beers and juices as well. Desserts are not listed on the menu, but by the end of every visit, our waitress asked if we wanted some.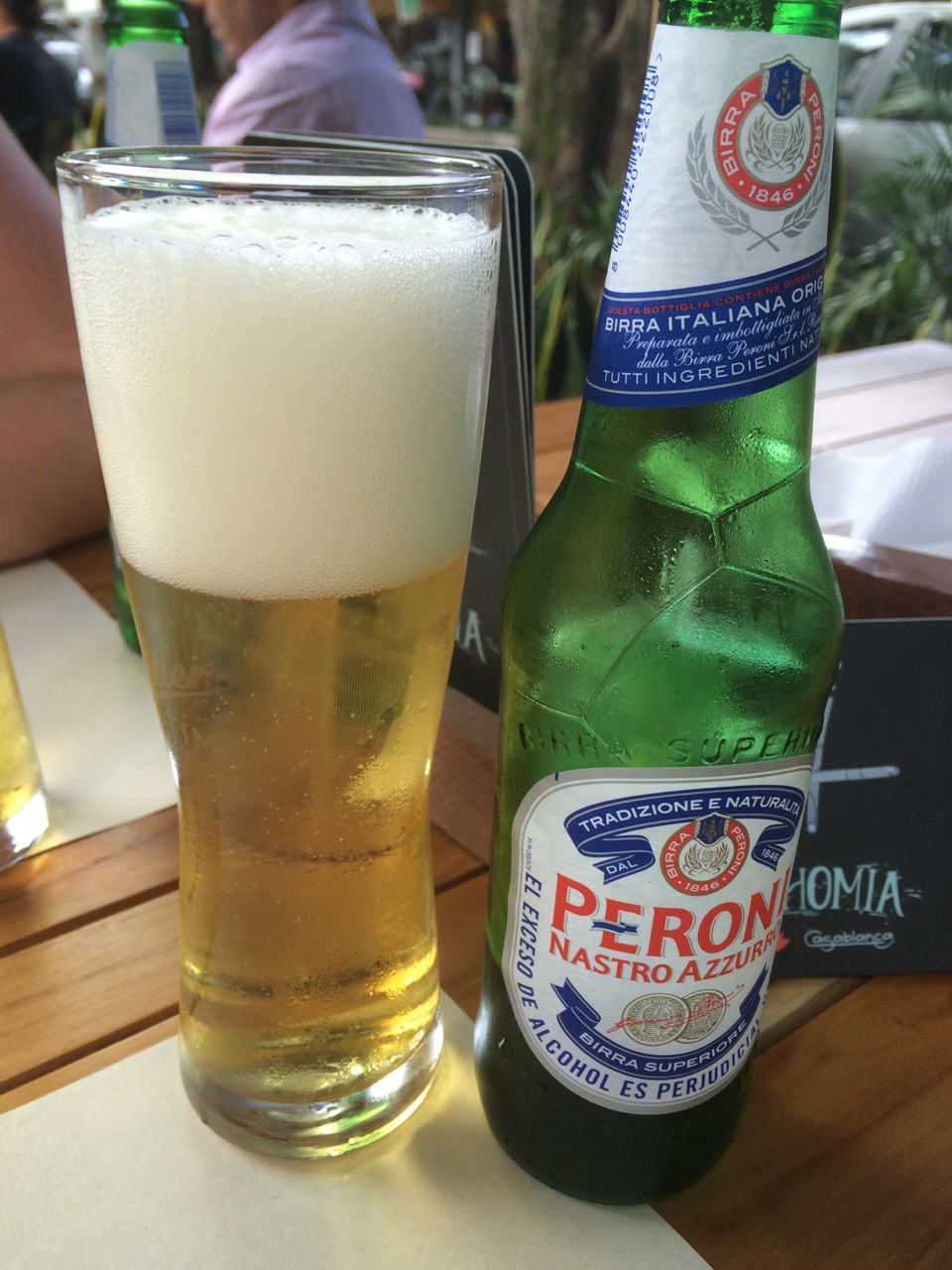 Thinking about lunch? Order the "Menú Del Día" (set daily menu) which will include a choice of soup, sandwich, and juice for $15,900.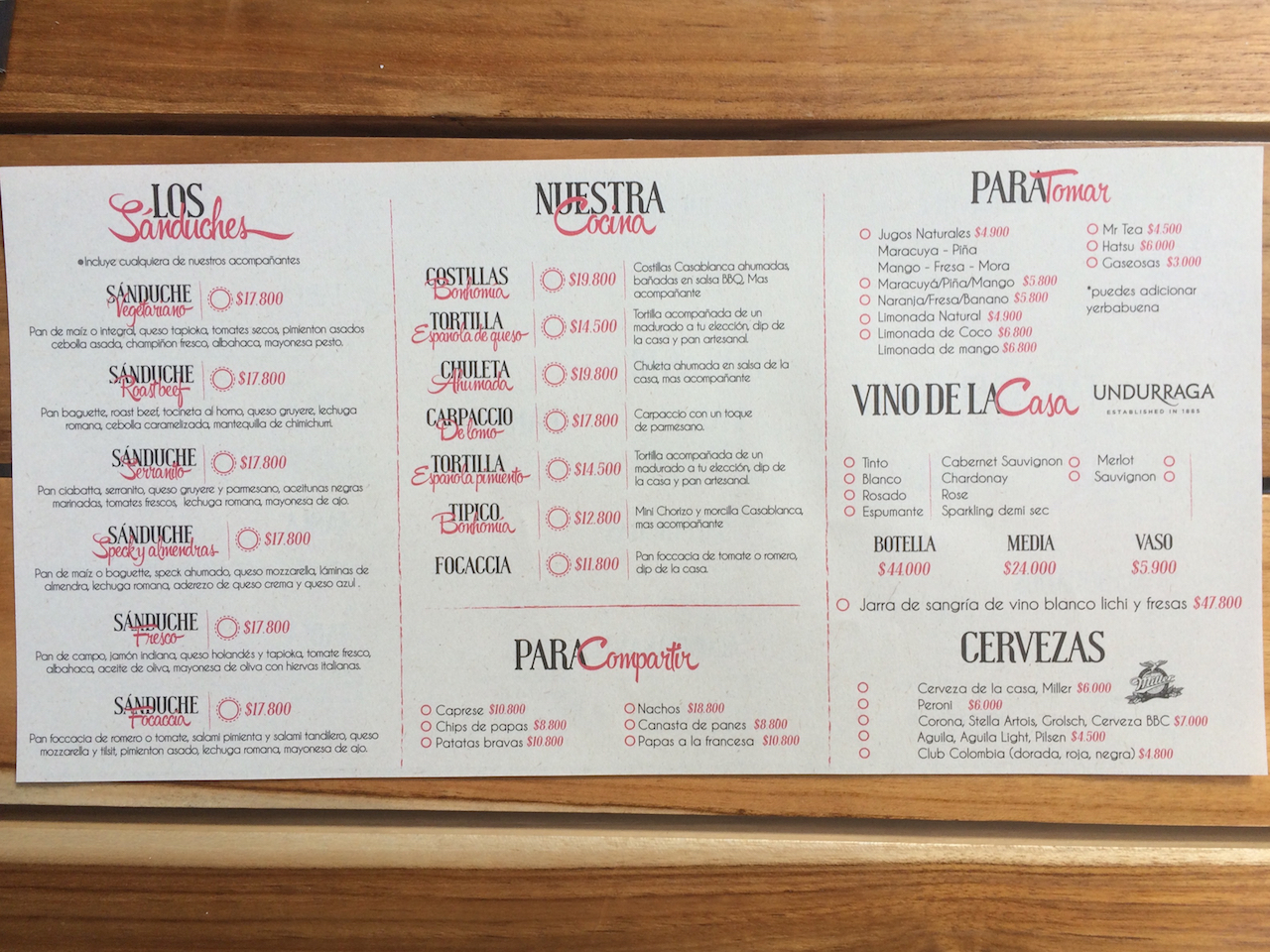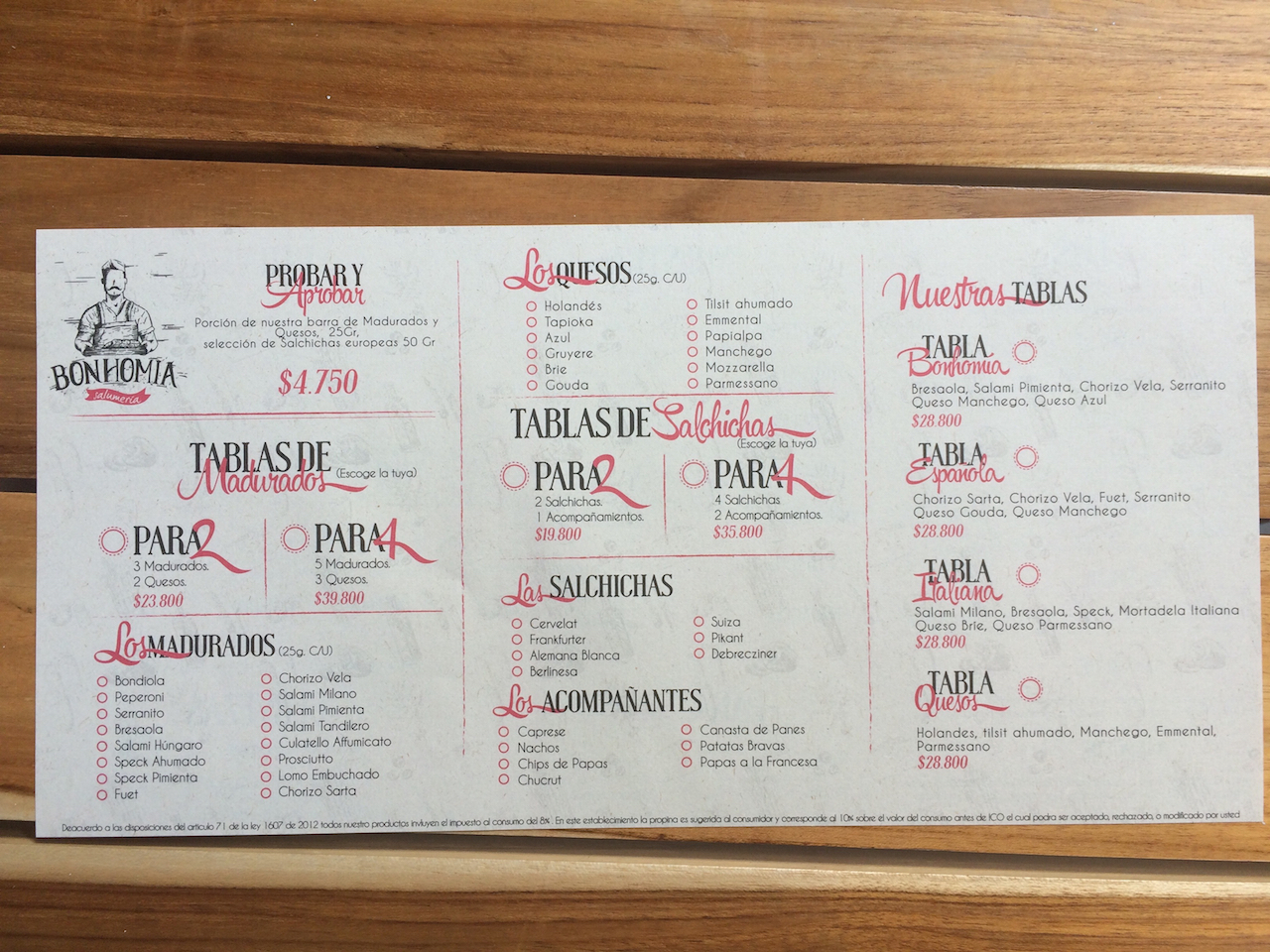 Bonhomia is the offspring of Casablanca, a purveyor of amazing cured meats.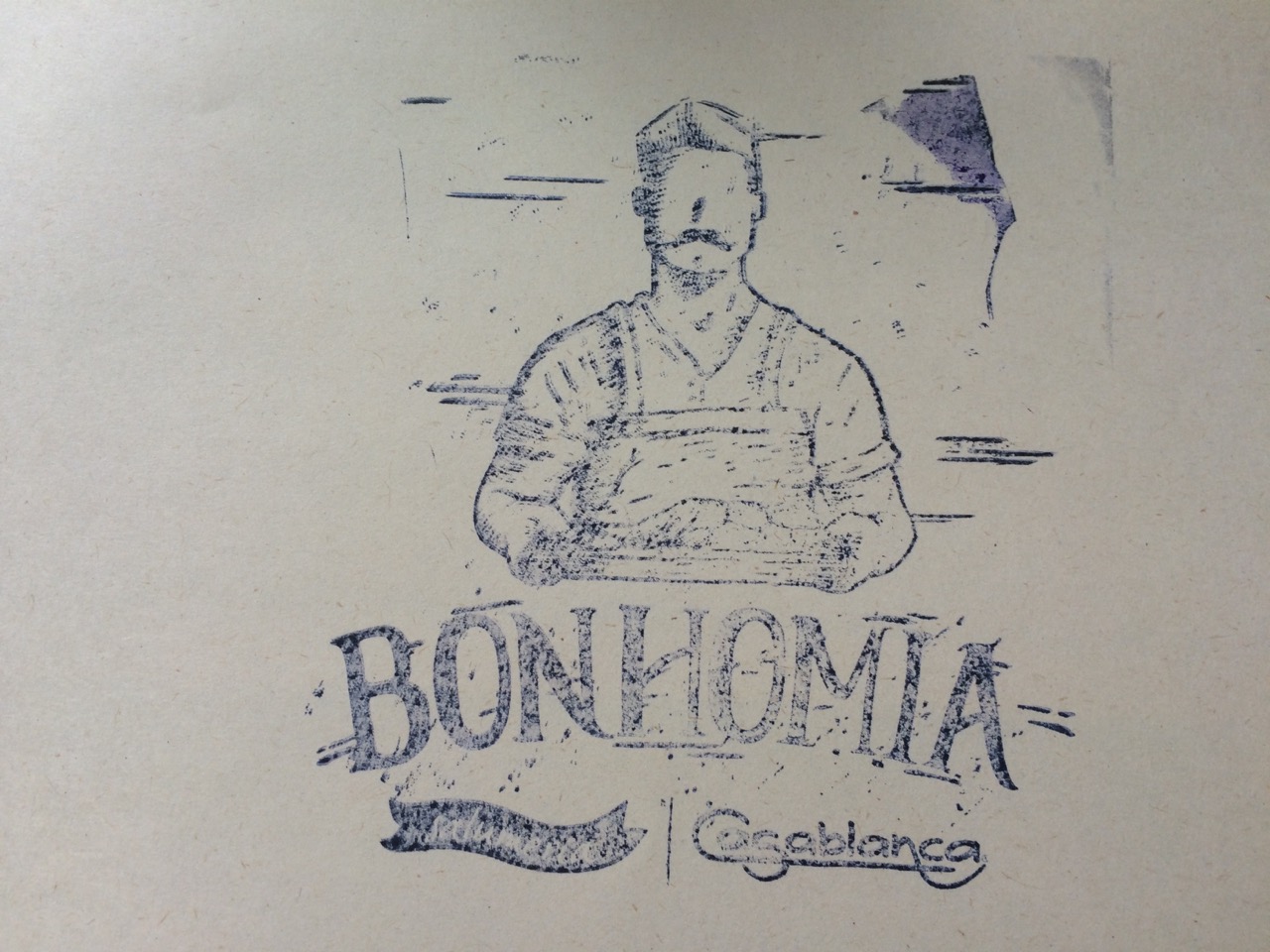 What's in a name?
Lastly, I thought that the name of the place, Bonhomía, was just a creative take of good old bonhomie. However, there is even more to that:
bonhomía.
(Del fr. bonhomie).
1. f. Afabilidad, sencillez, bondad y honradez en el carácter y en el comportamiento.
Real Academia Española © Todos los derechos reservados
For our English-speaking friends, this means affability, simplicity, goodness and honesty in the character and behavior.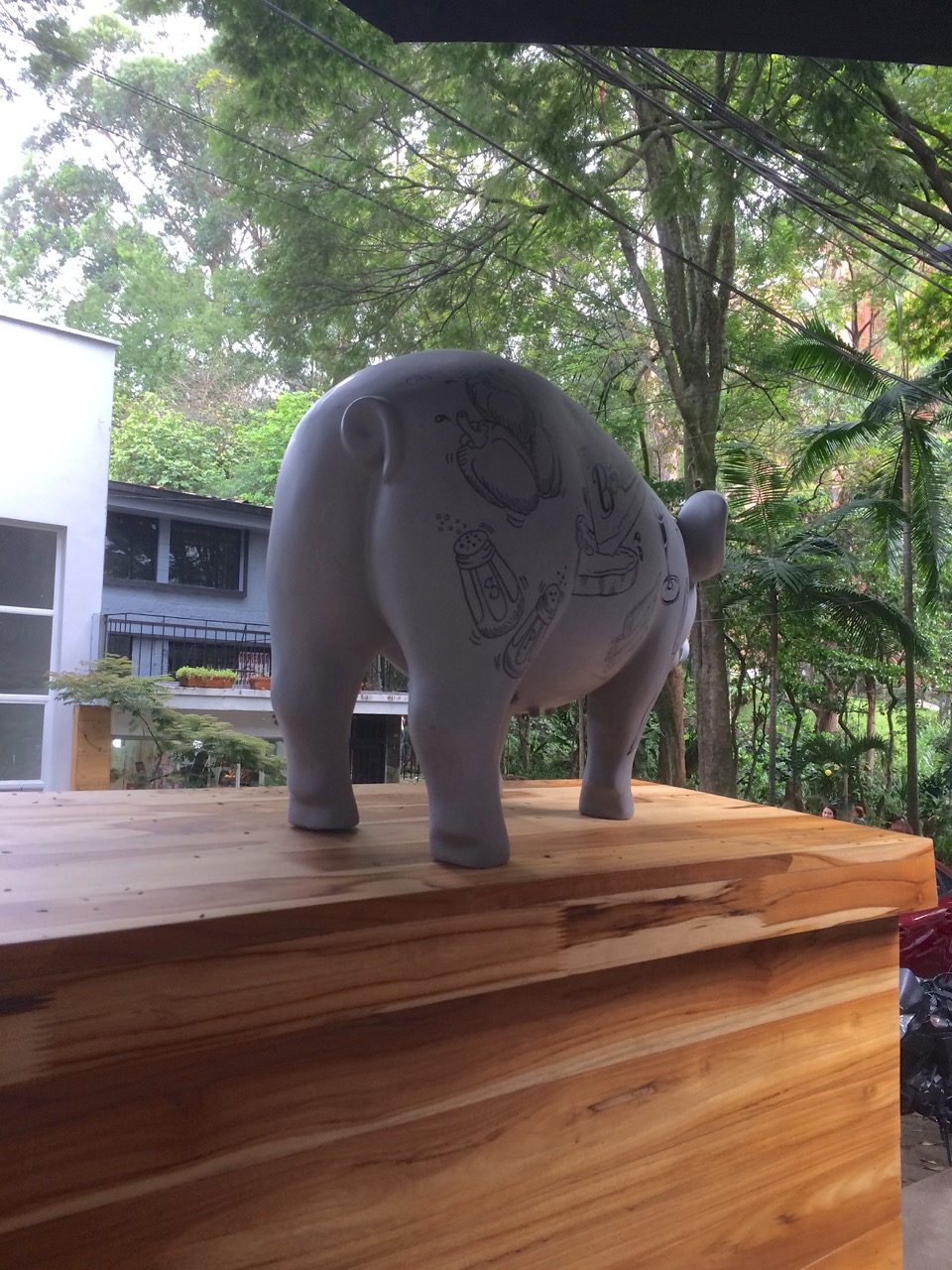 More information:
Accepts credit cards
Opening hours
Mon – Thu: noon – 11pm; Fri – Sat: noon – 1am
Carrera 37 #8 – 53, El Poblado, Medellín
If you liked this post you might also like:
Published: February 2015. Last update: March 2019