The Pearl of the Black Sea
Nessebar Peninsula (ancient Messambria, the Old Town Nessebar) is a charming little town on the Bulgarian Black Sea coast.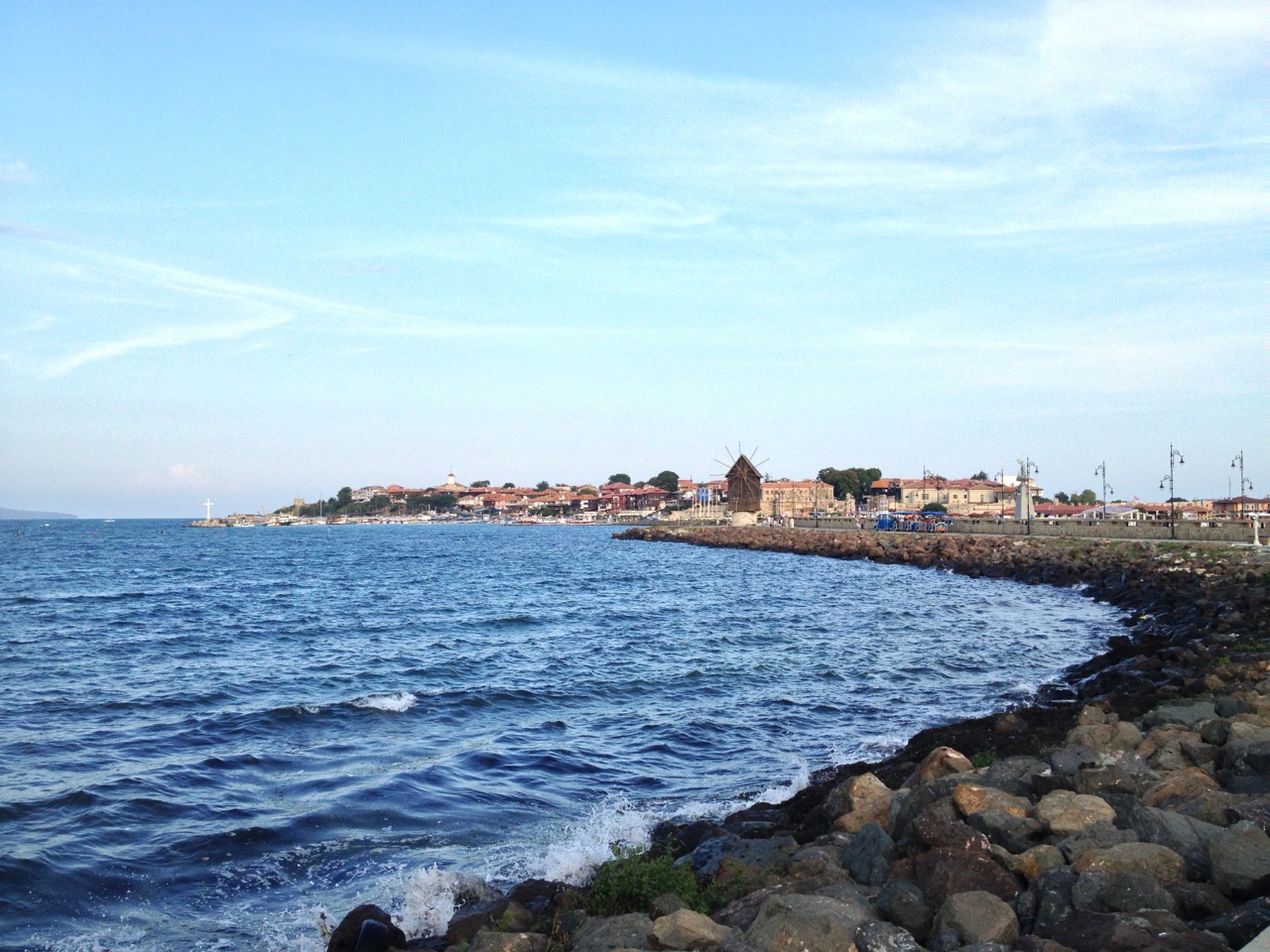 Narrow cobbled streets weave their way from the sea up to the top of the hill. Grape vines spill out of tiny gardens and add a splash of color to weathered medieval buildings.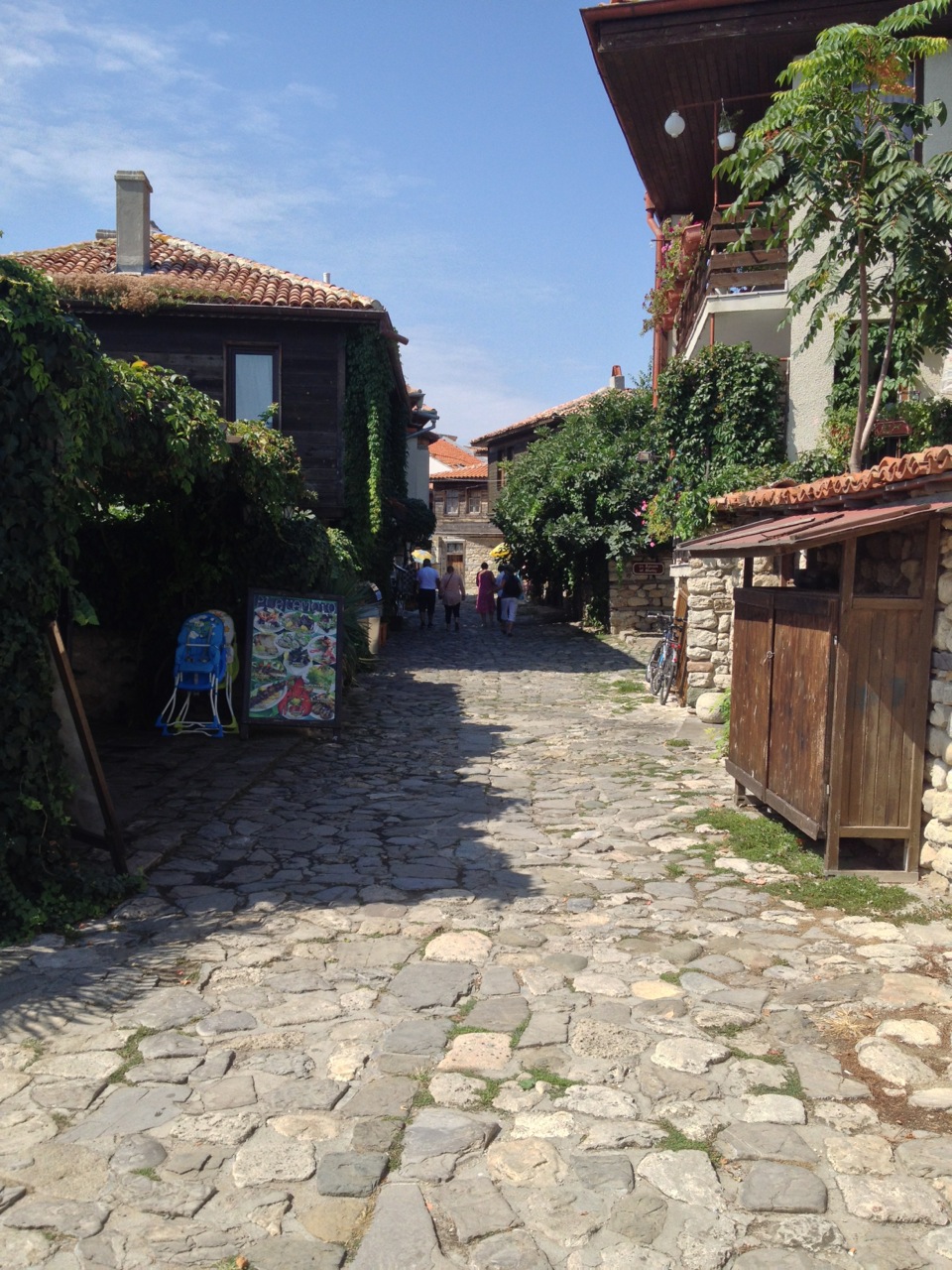 From May to October, the town is buzzing with activity. Tourists come and go by cruise boats, buses, cars. Shops and restaurants compete to attract visitors employing very loud and sometimes forceful tactics. Friendly looking ladies offer mysterious magnetic necklaces.
For about 6-7 hours, the place looks like a circus. Finally, cruise boat leaves, tired tourists begin to gravitate toward their buses and cars and the town gradually calms down till the next morning.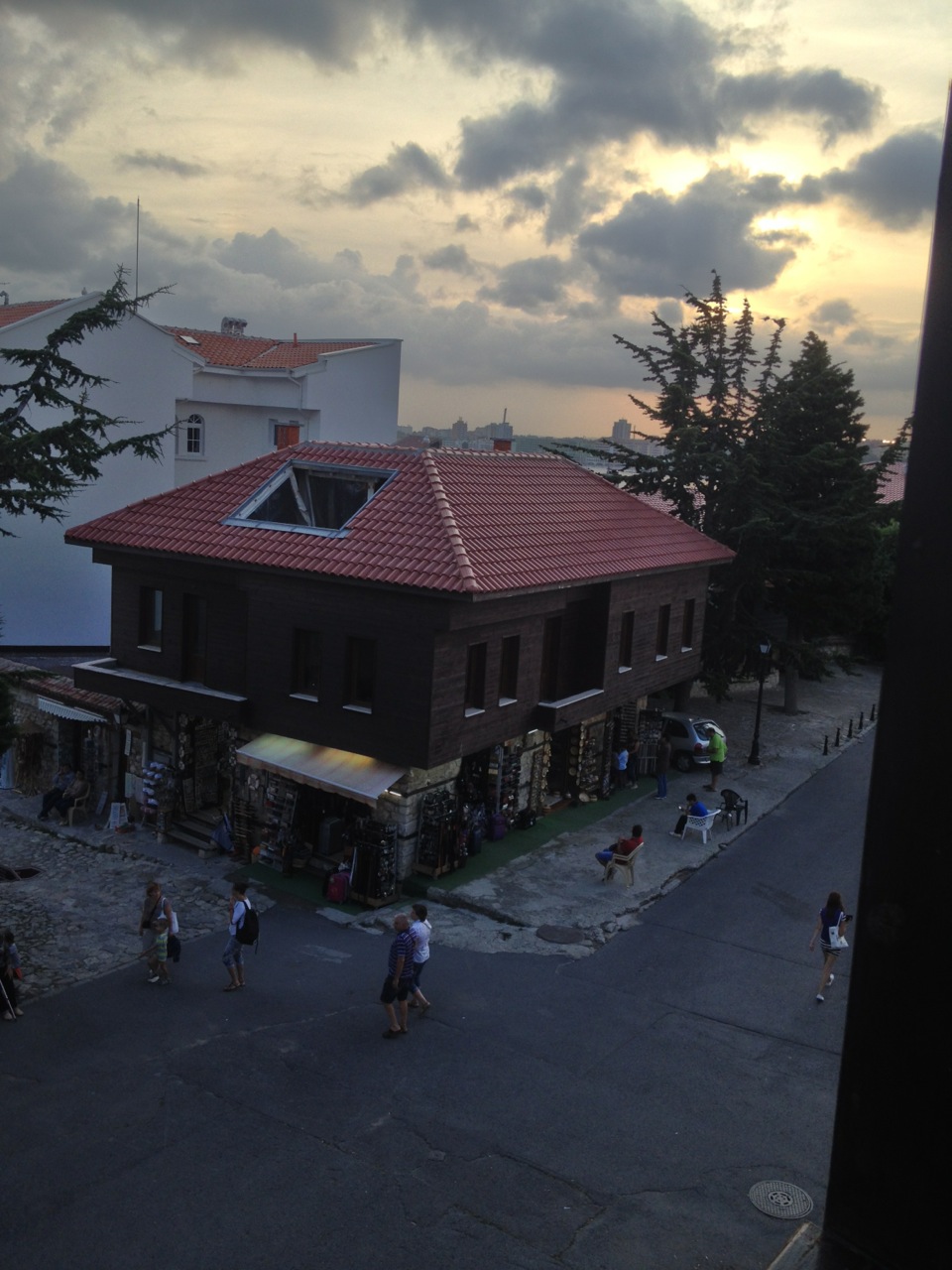 This is the best time to stroll along the water, though it would take just half an hour to circle the town, and have dinner.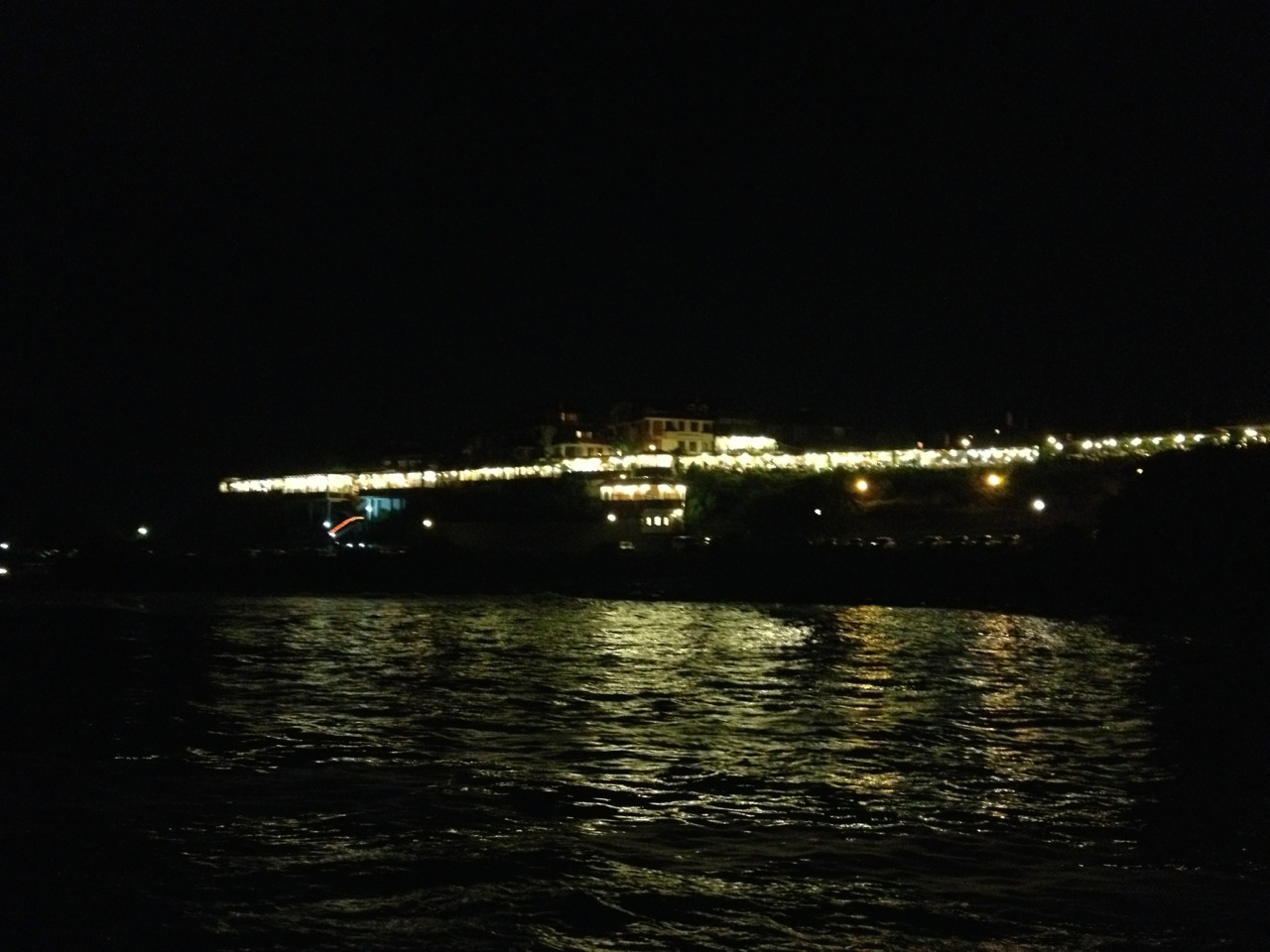 All that glitters is not gold
Speaking of dining options, I did not have high expectations about the gourmet scene of the Old Town Nessebar.
After all, let's be honest: it is a tourist trap, albeit the picturesque one. Out first attempt confirmed it. However, after a disappointing start, we found a fantastic restaurant. In fact, if you ask me whether I miss anything about Nessebar, it would be it.
Tips for visiting Nessebar
Thinking about visiting Nessebar Peninsula? There are 5 tips to improve your experience:
Explore the old town on foot. The streets are narrow, pedestrians are aplenty and parking space in the center is extremely limited. Hence, park the car on one of paid parkings by the entrance to the town (parking fees are unbelievably low) and enjoy your day.
There are zillions of souvenir shops, cafes and restaurants by the entrance. Skip the and go toward the center. There are less garish souvenirs and better food in the middle of the town.
Do not be intimidated by local loud gentlemen trying to lure you into a nearby restaurant or soft-spoken ladies trying to sell you magical jewelry.
As the name implies, Nessebar Peninsula is surrounded by water. Nevertheless, there are just a couple tiny beaches. You will enjoy the ruins, but not the beach.
Wear comfortable sandals or sneakers. High heels do not work well on cobbled streets or uneven grounds of ancient ruins.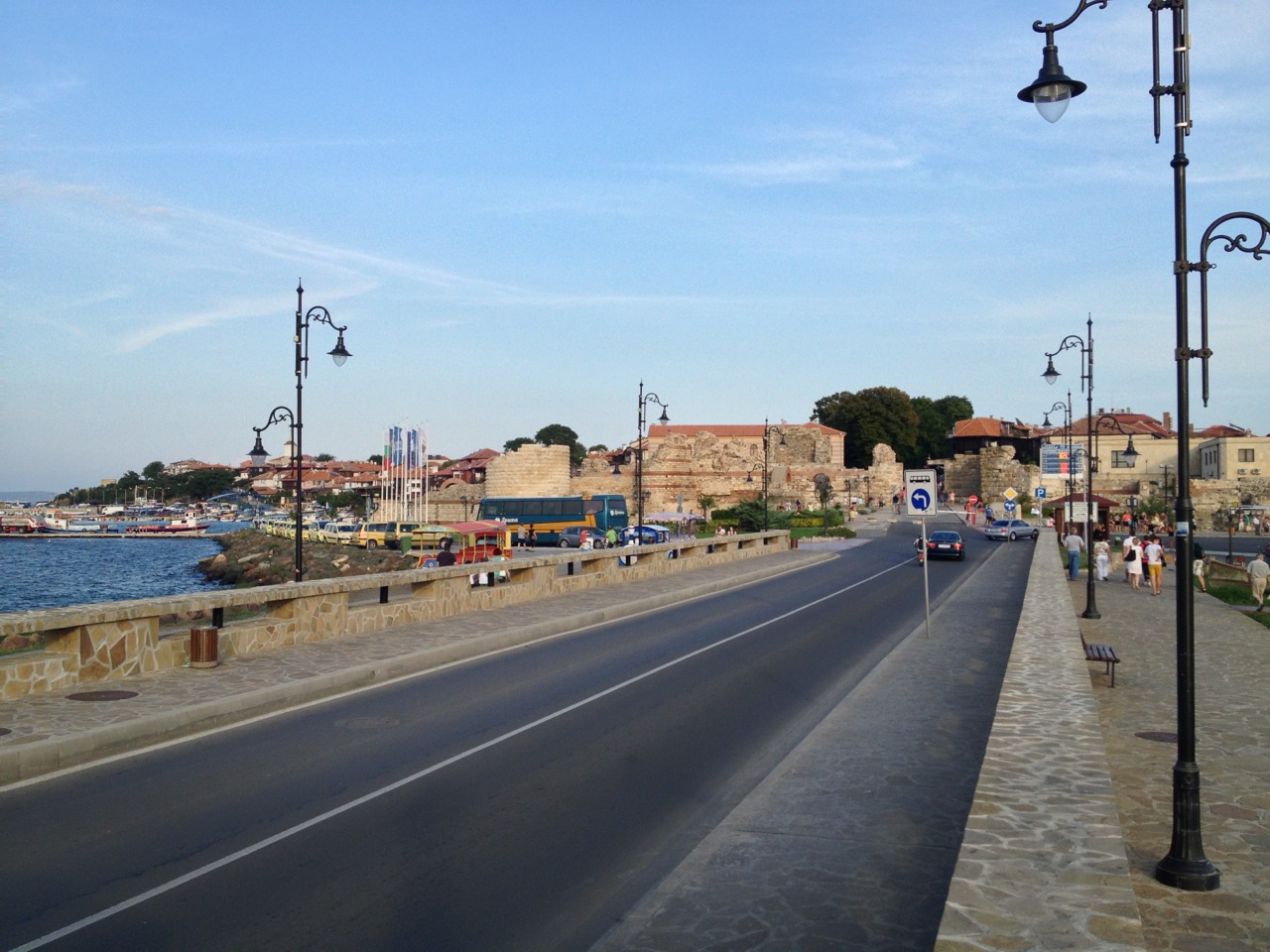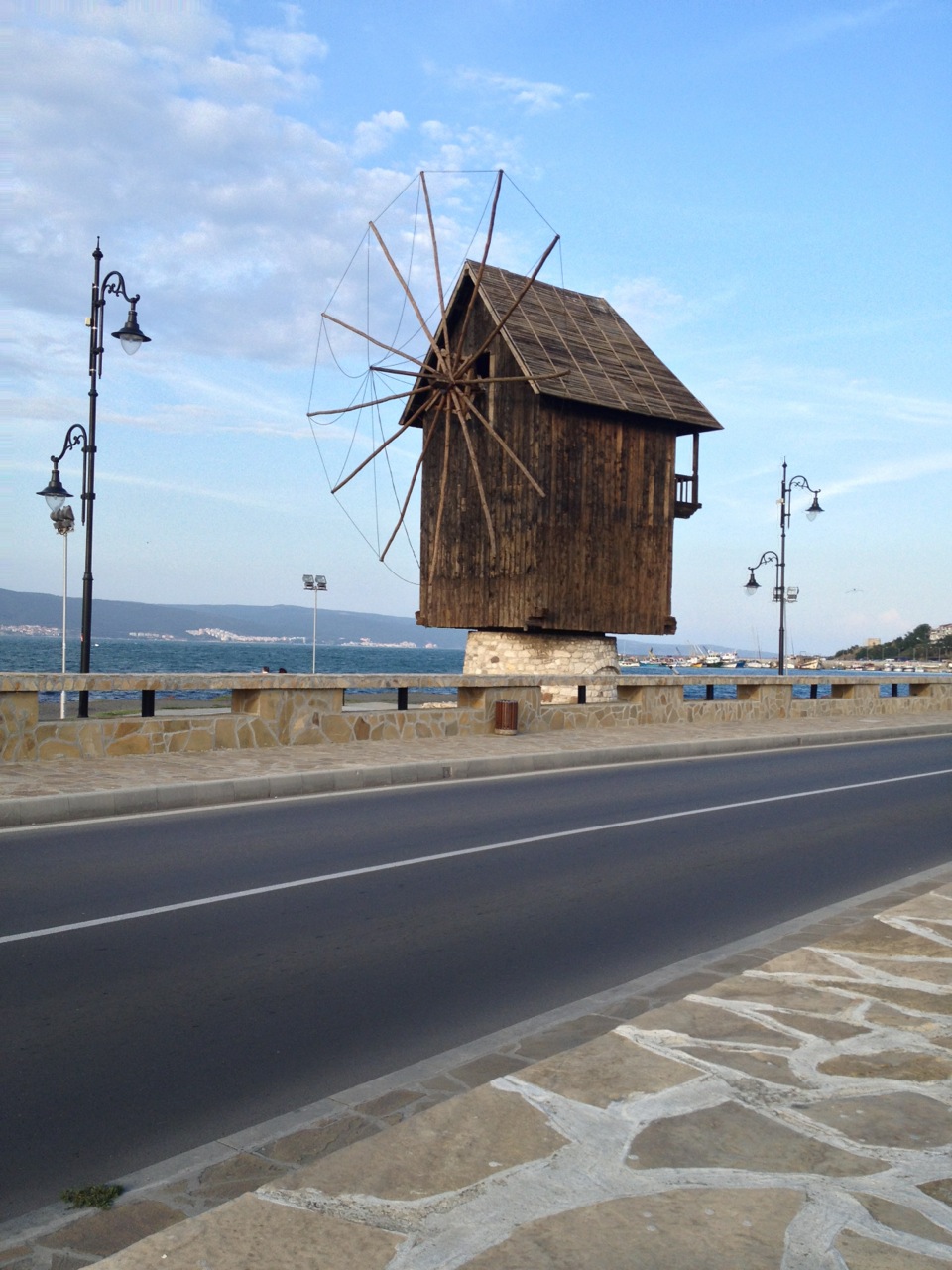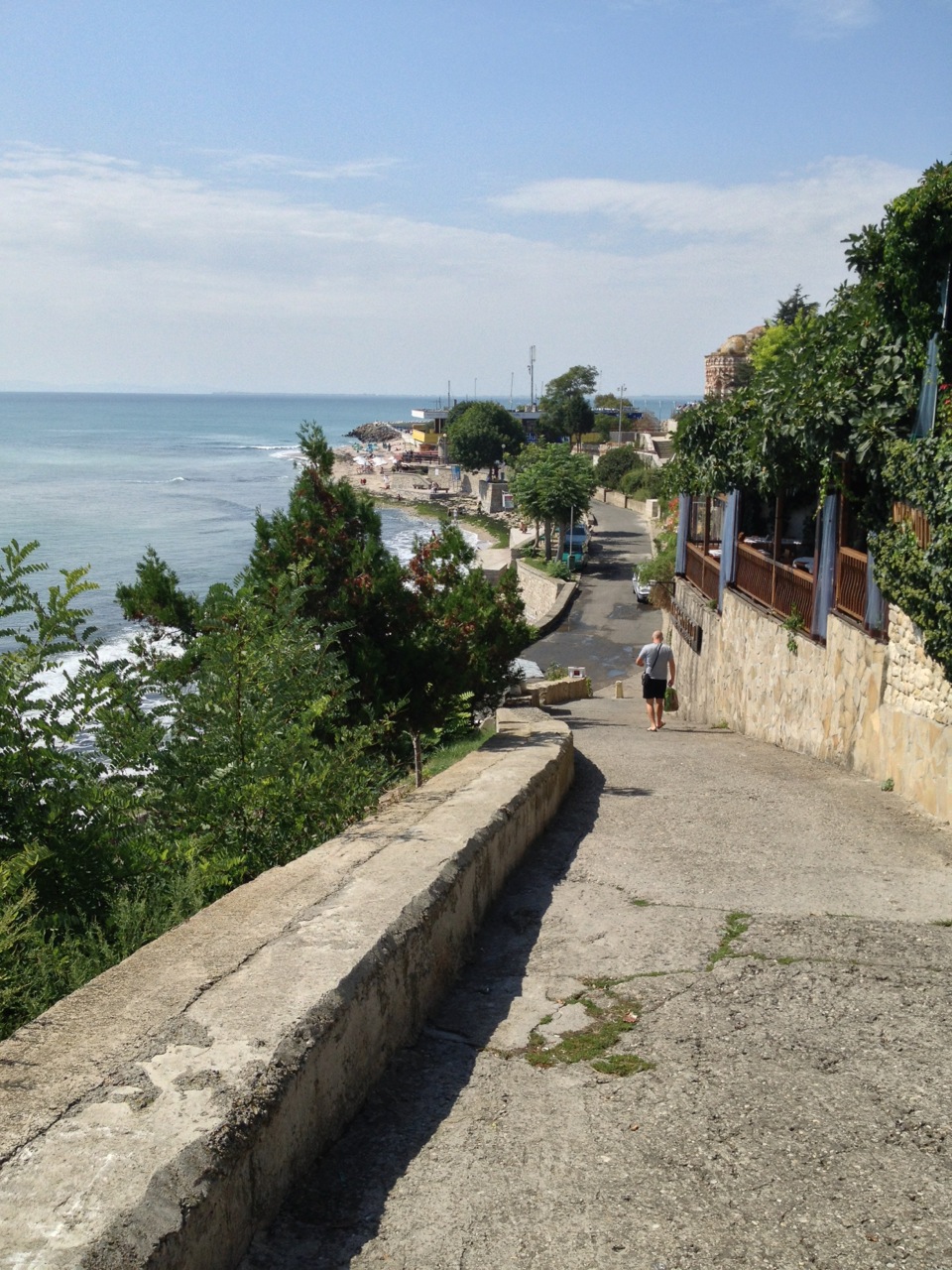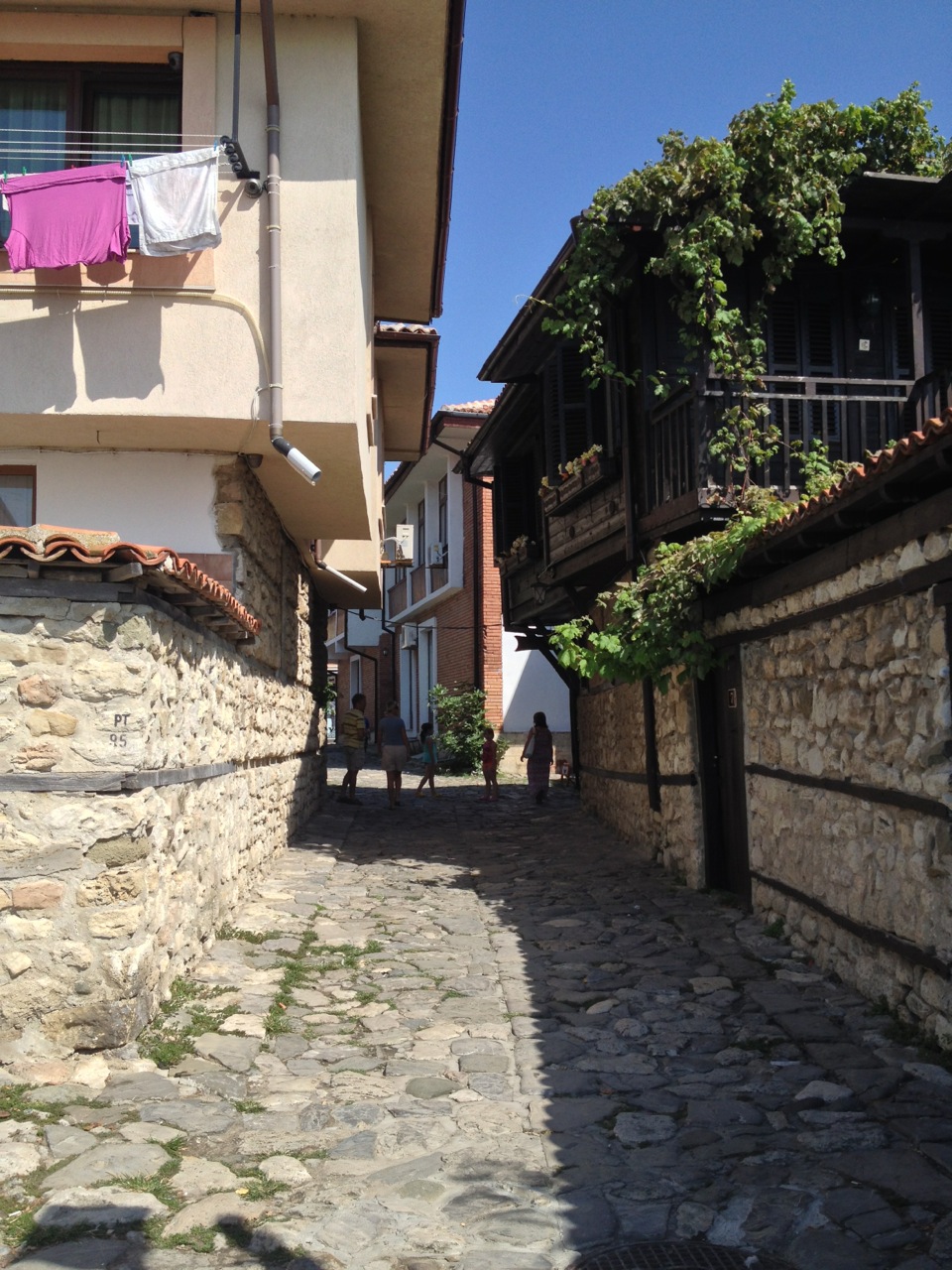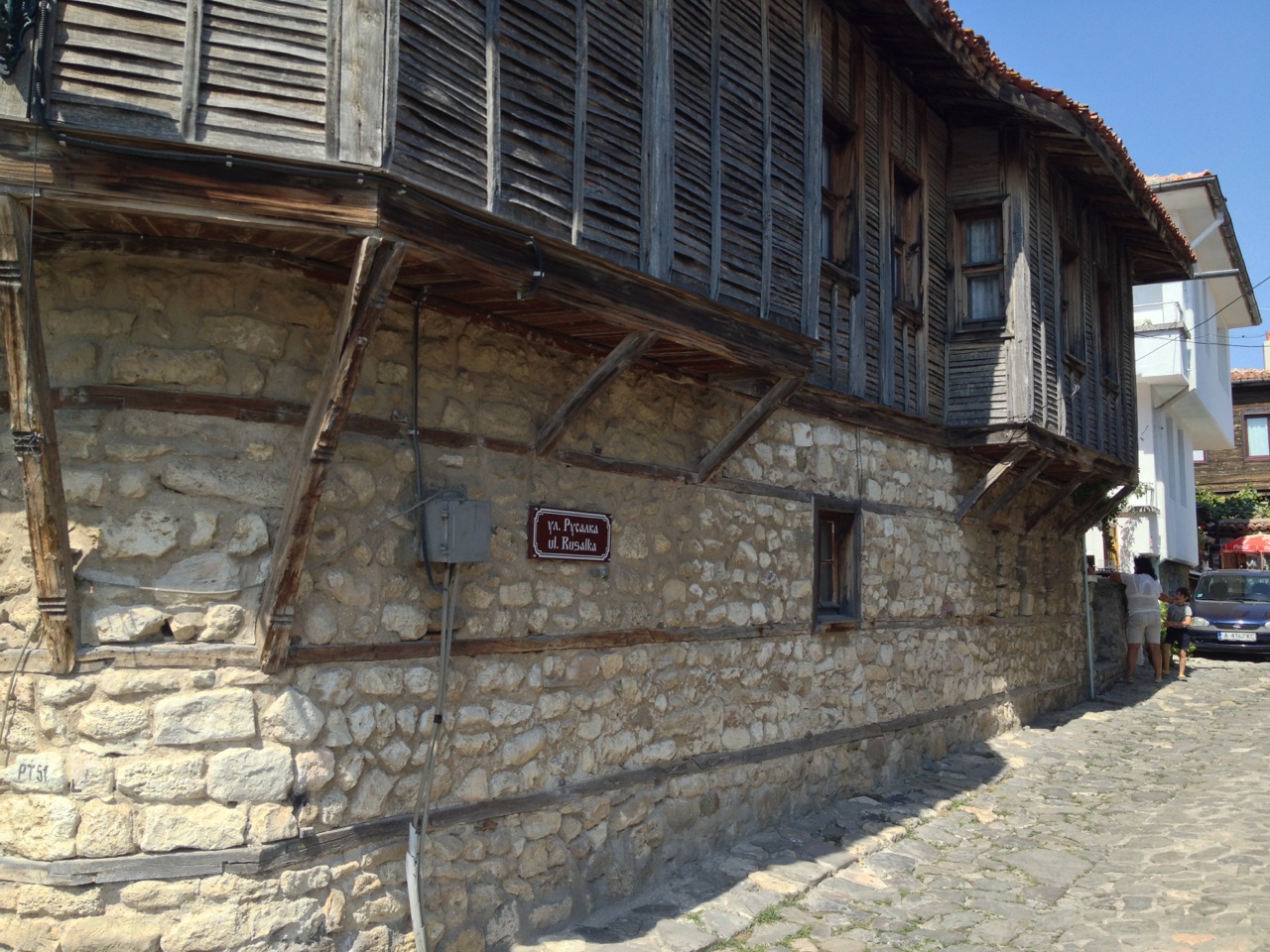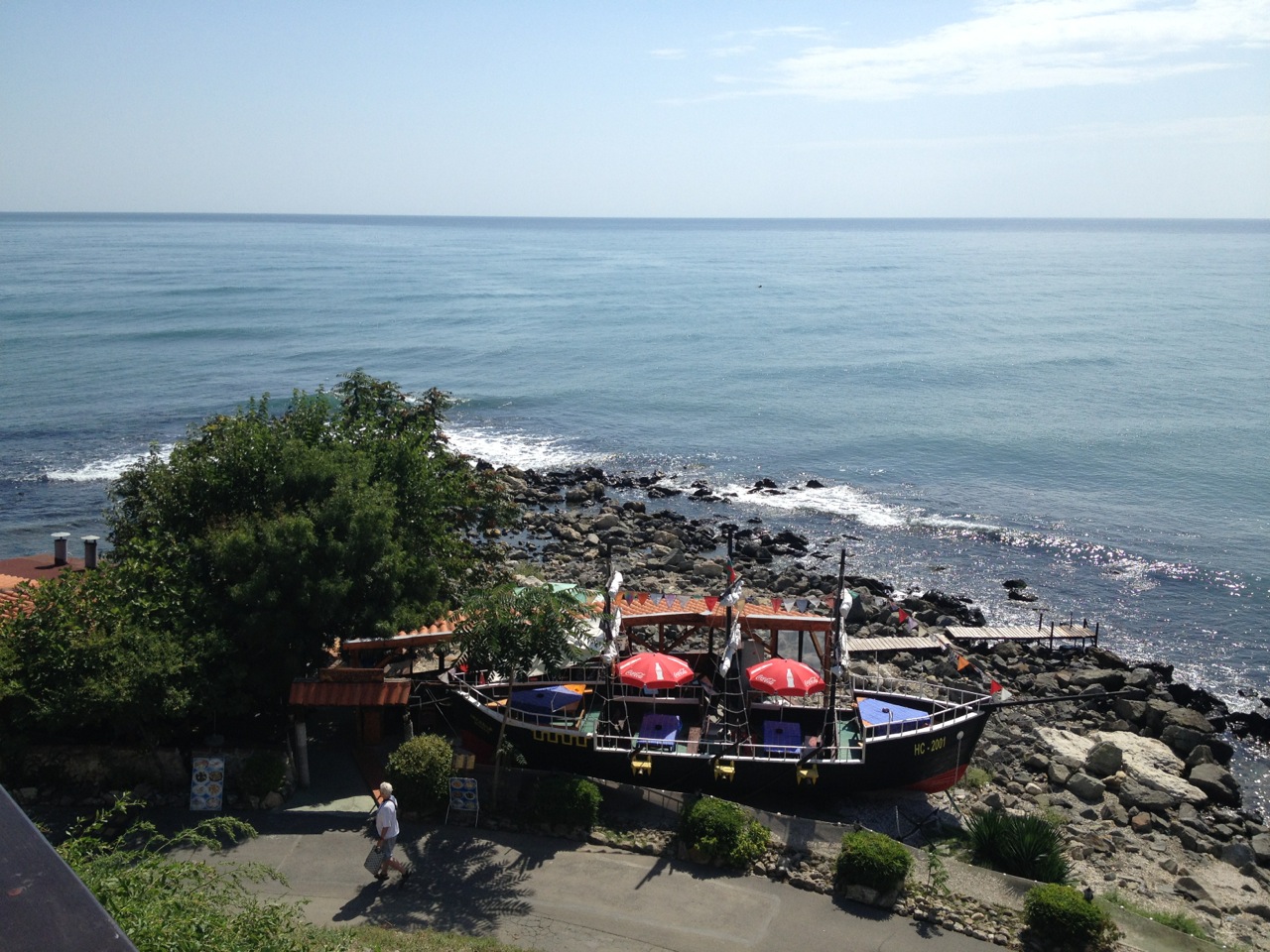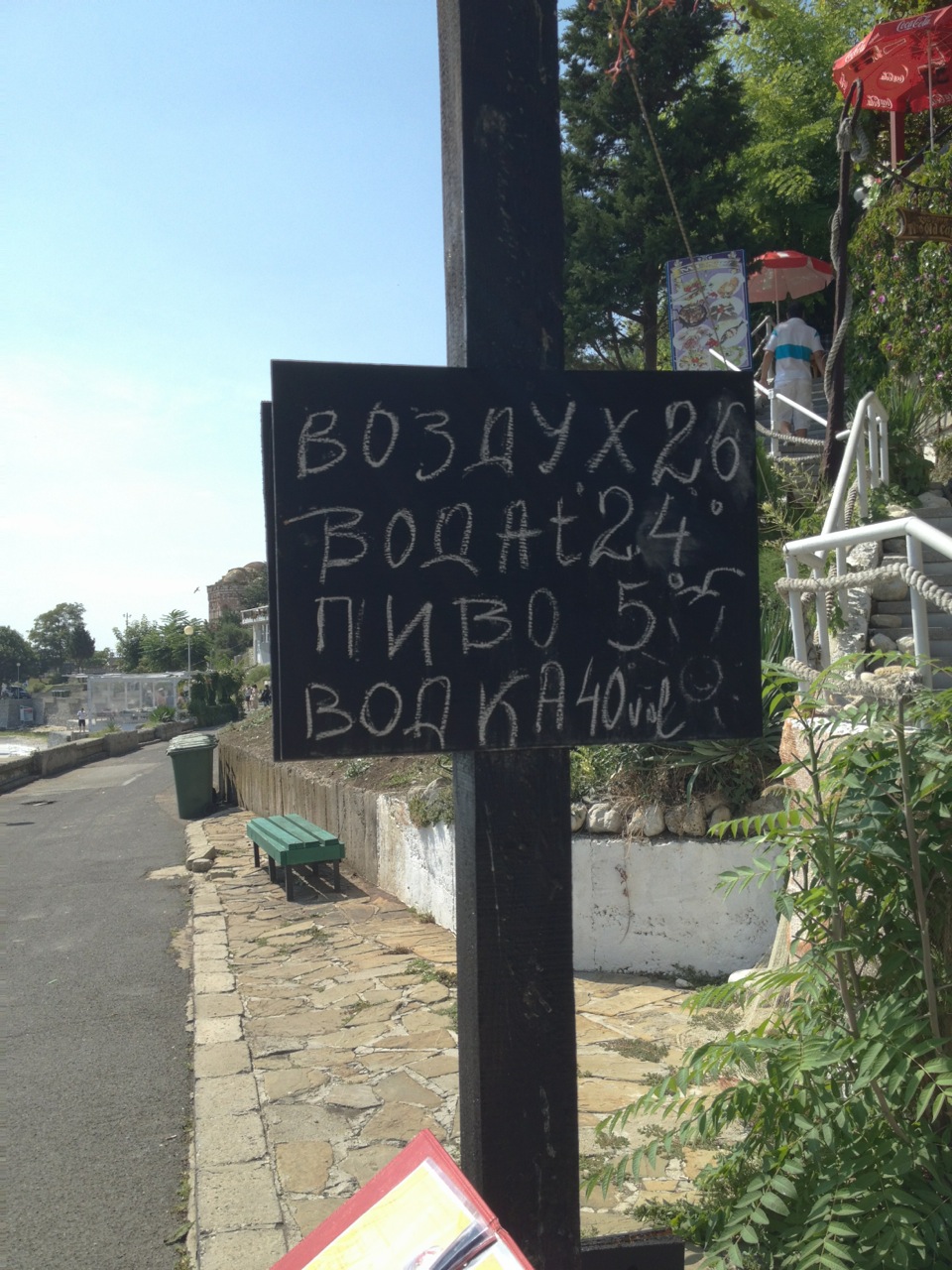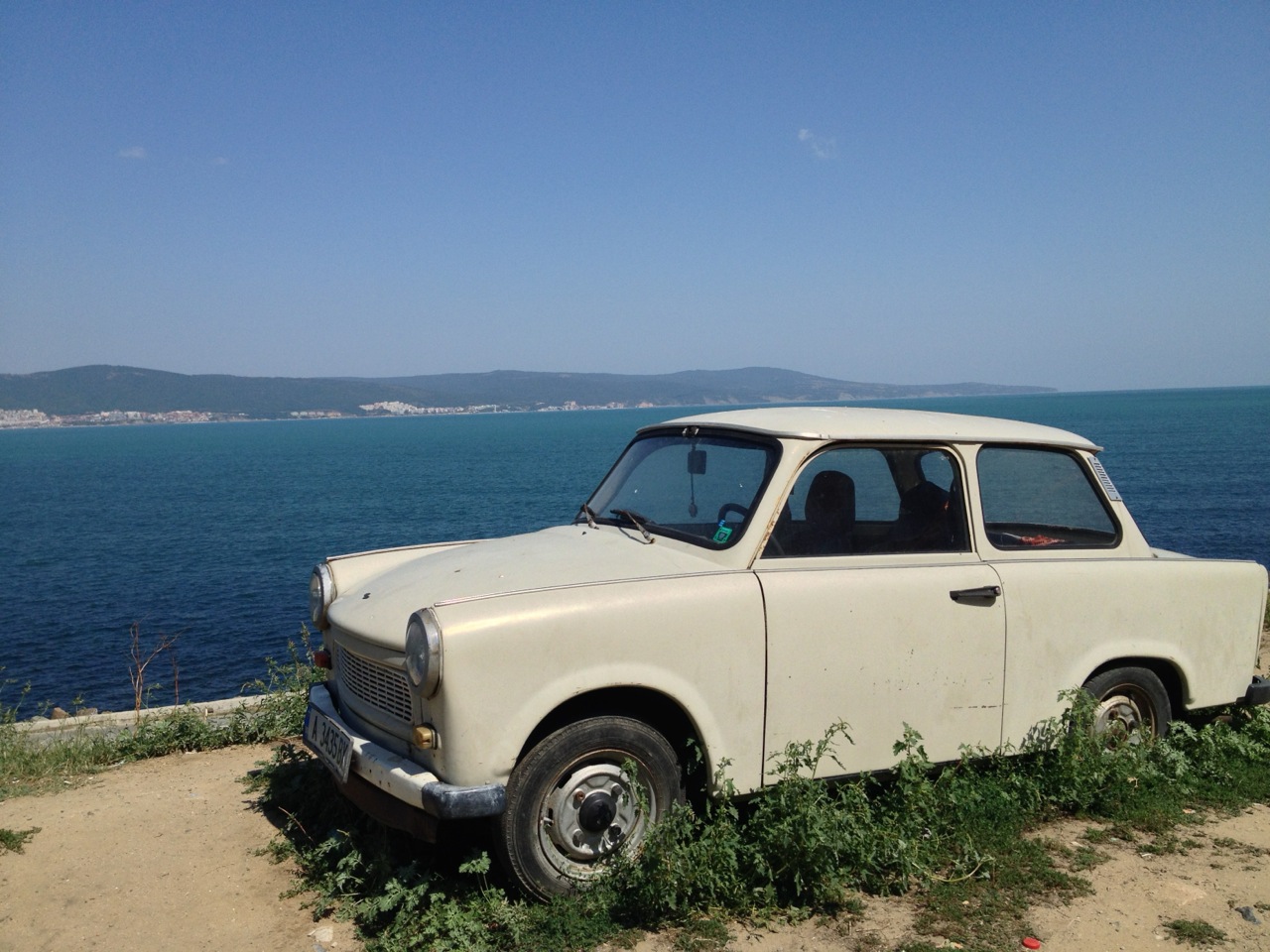 And finally, the ancient ruins: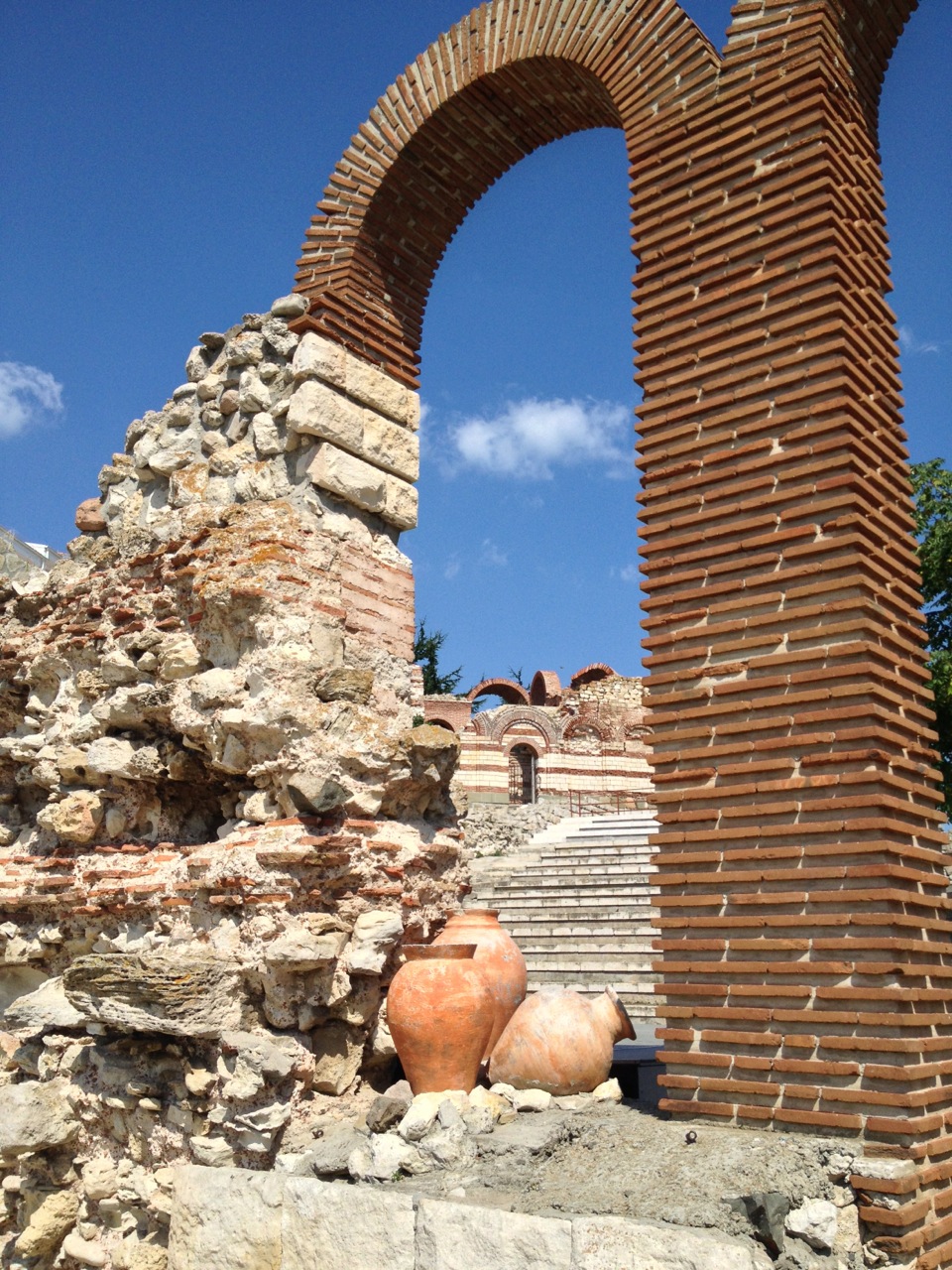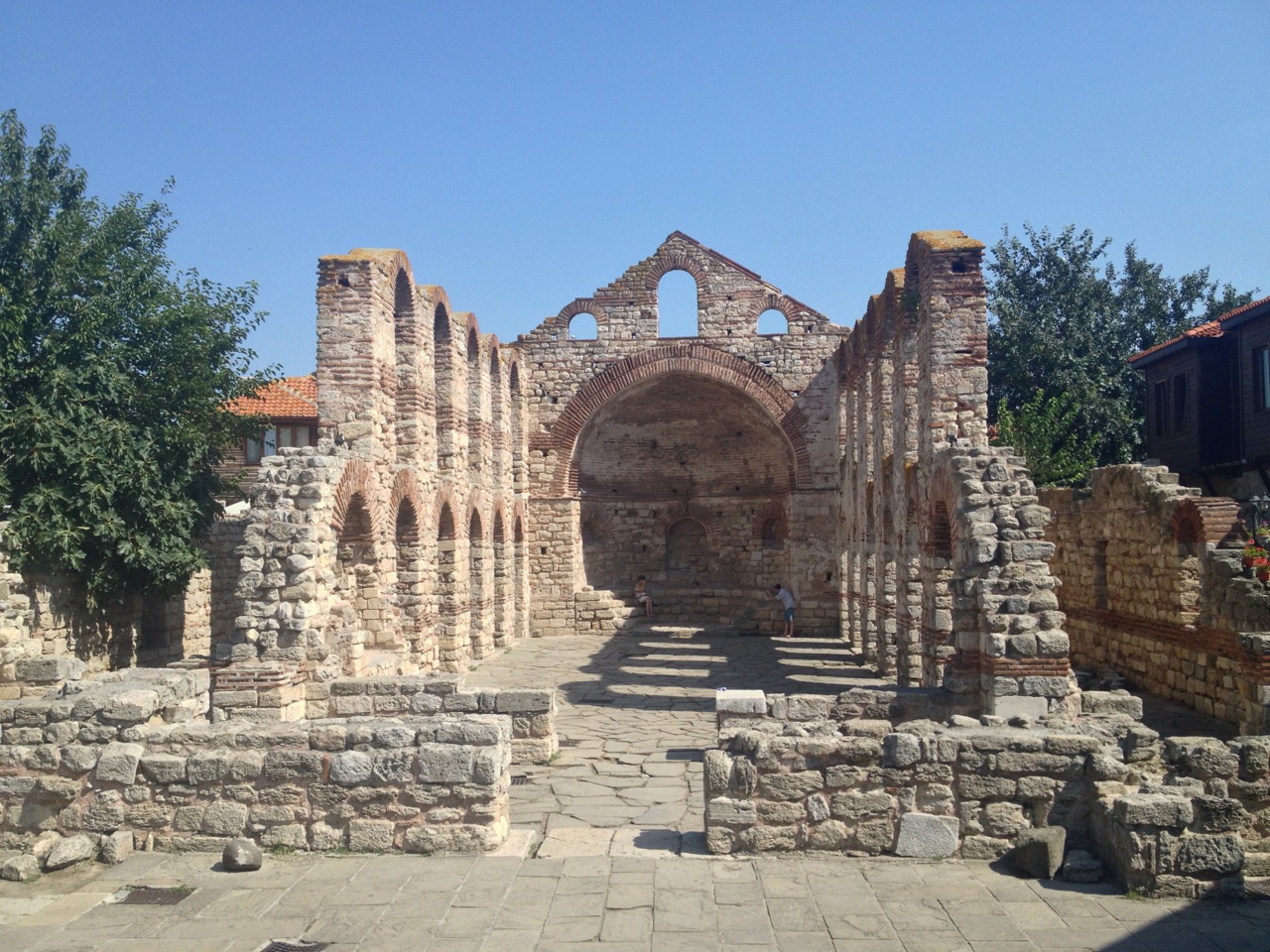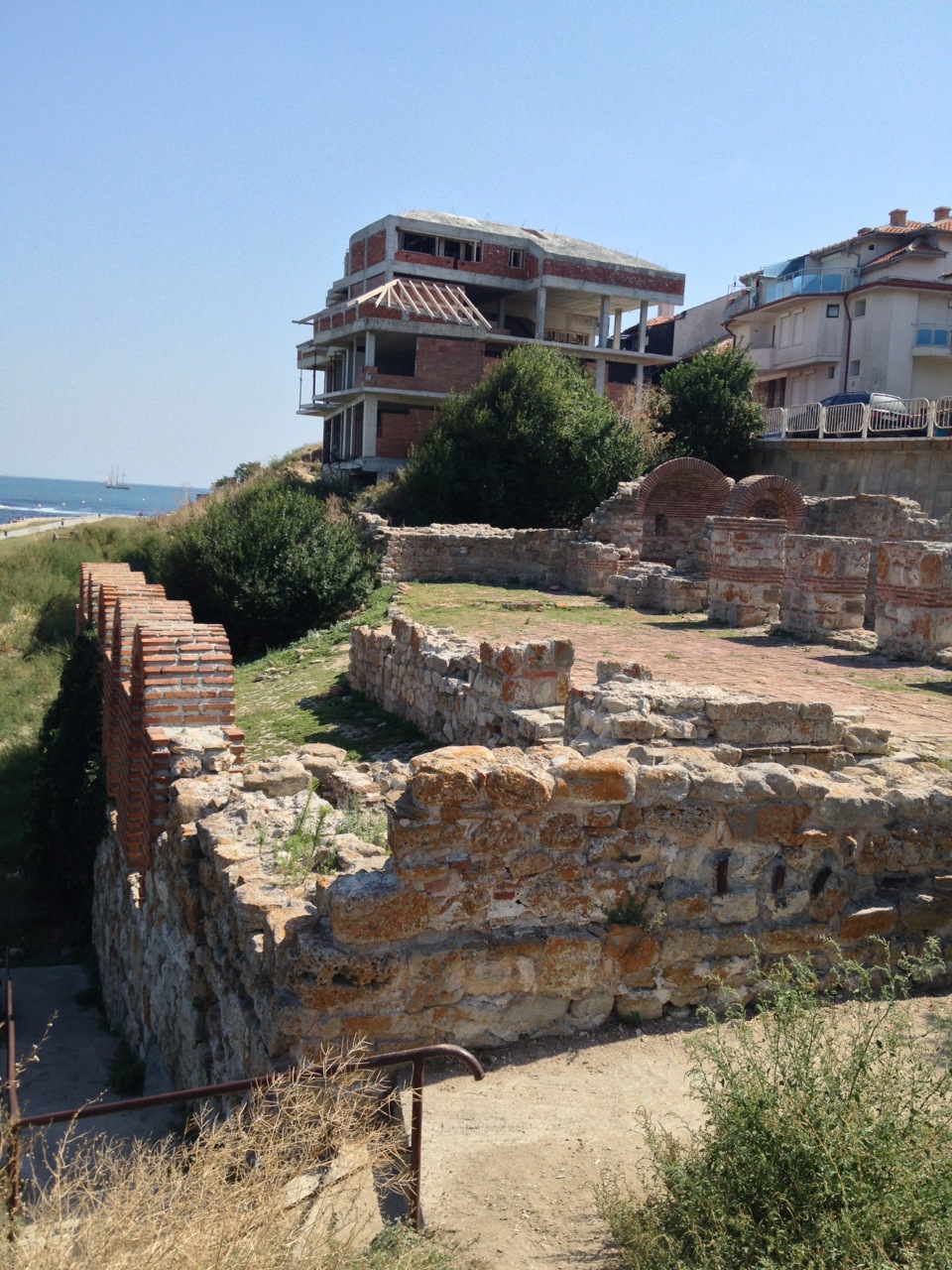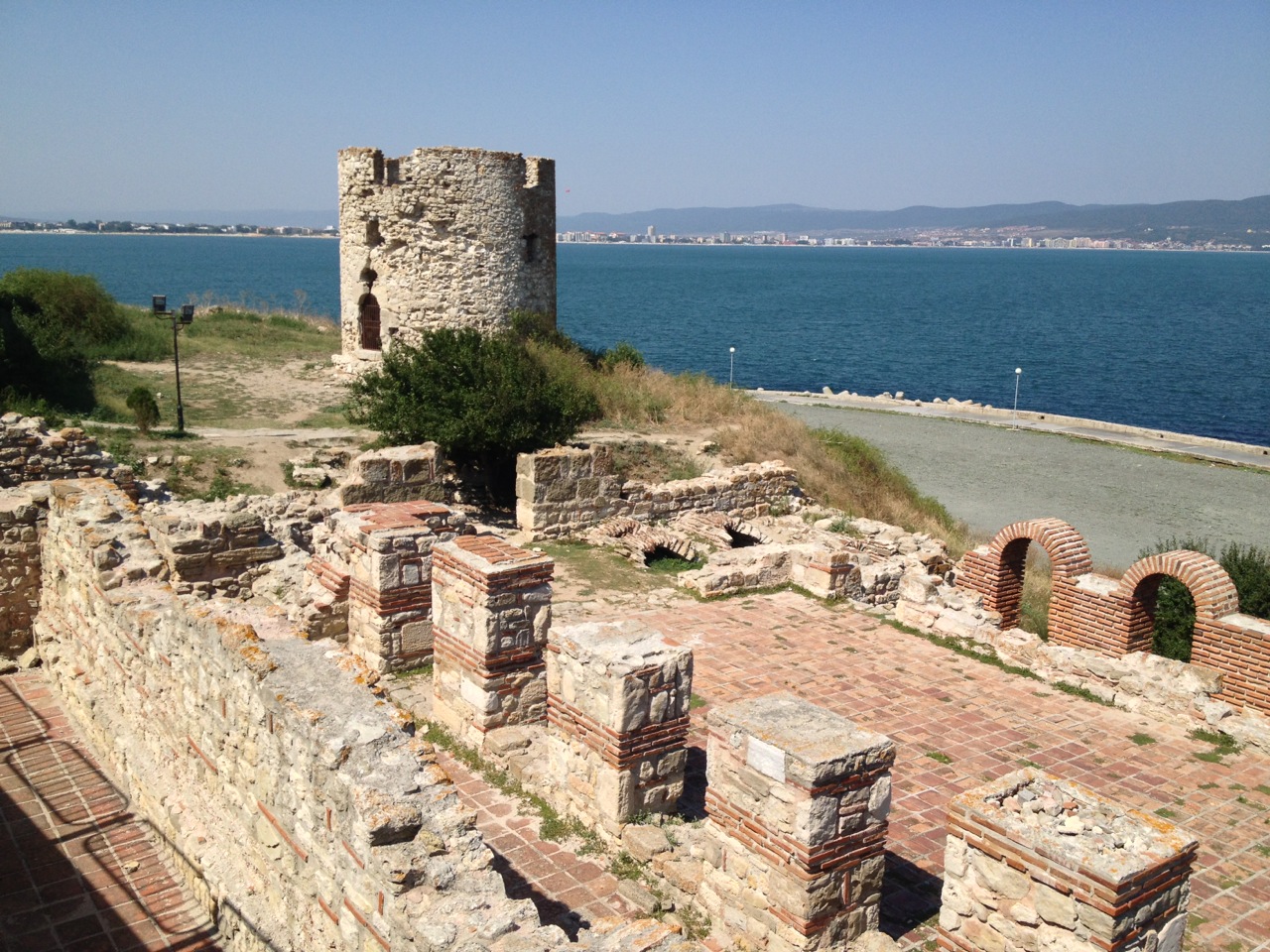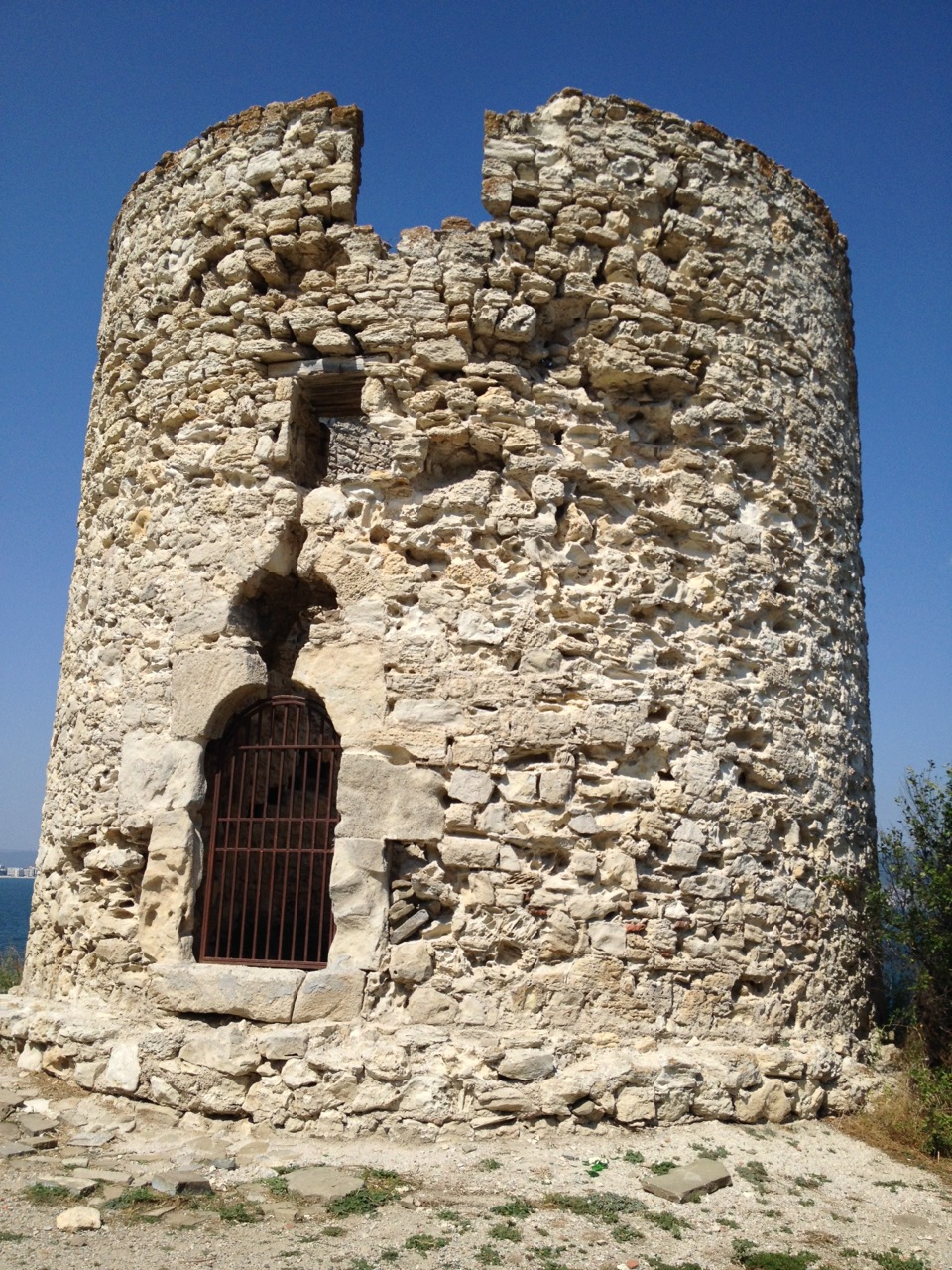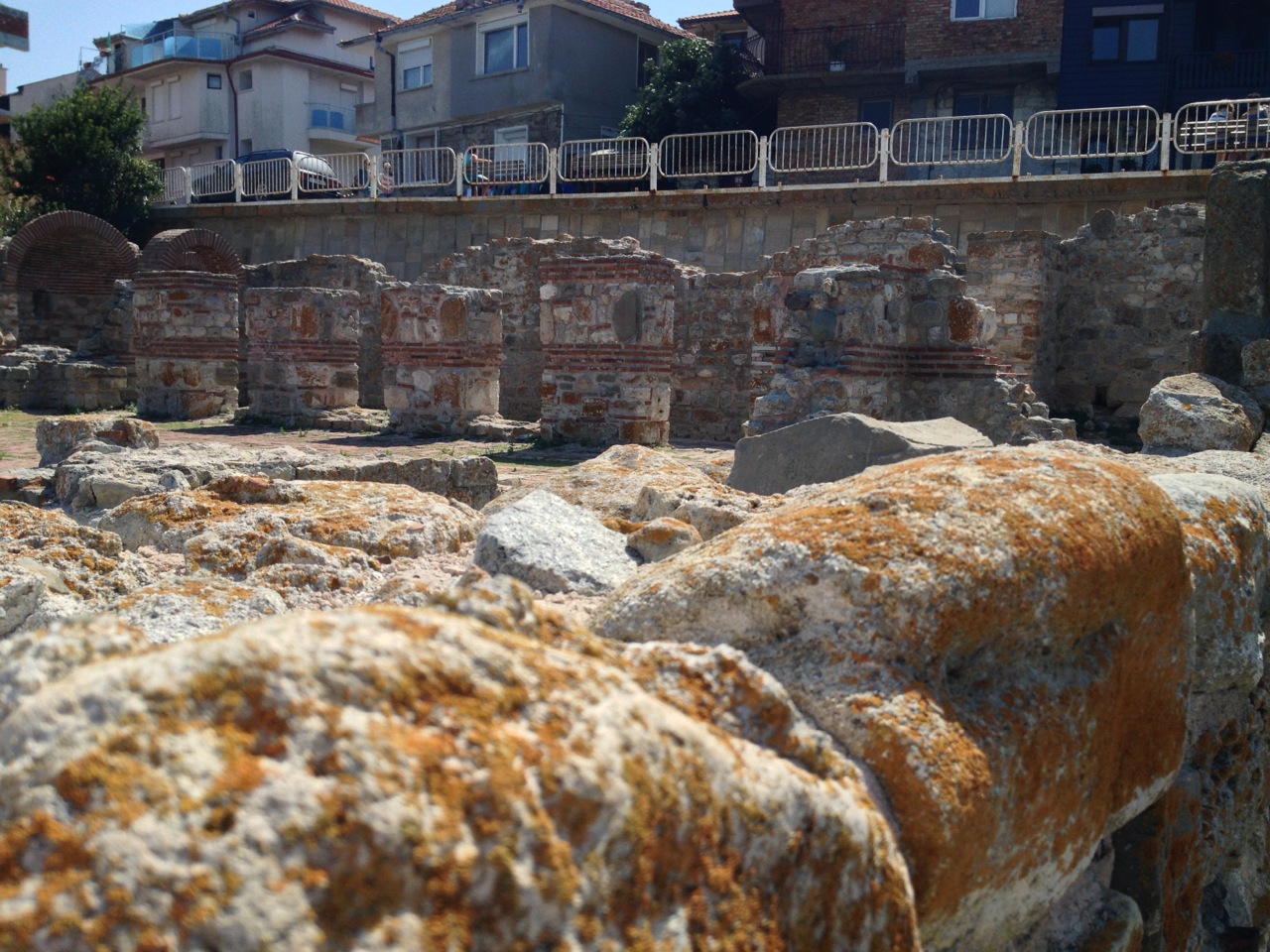 … and back to the Black Sea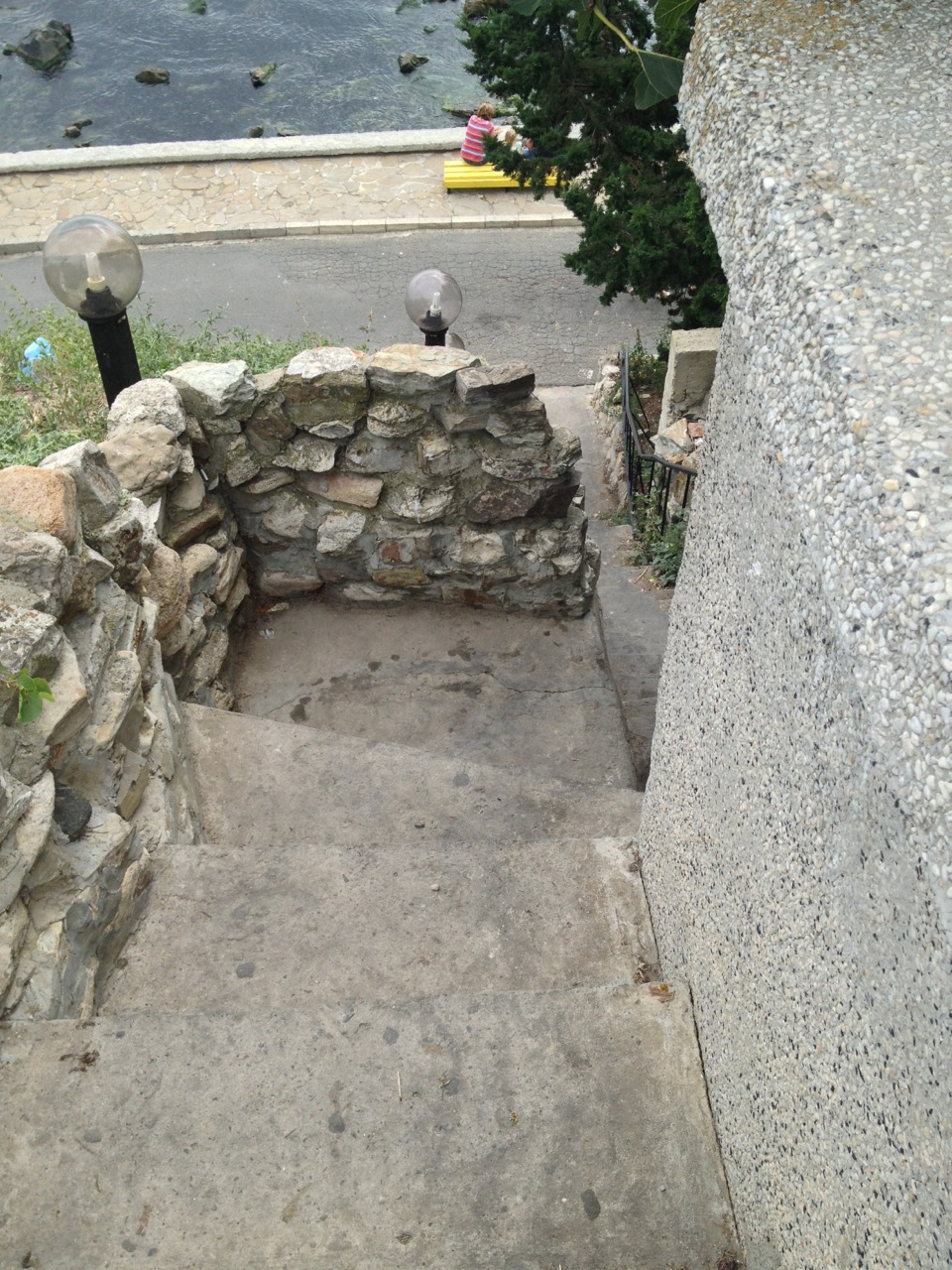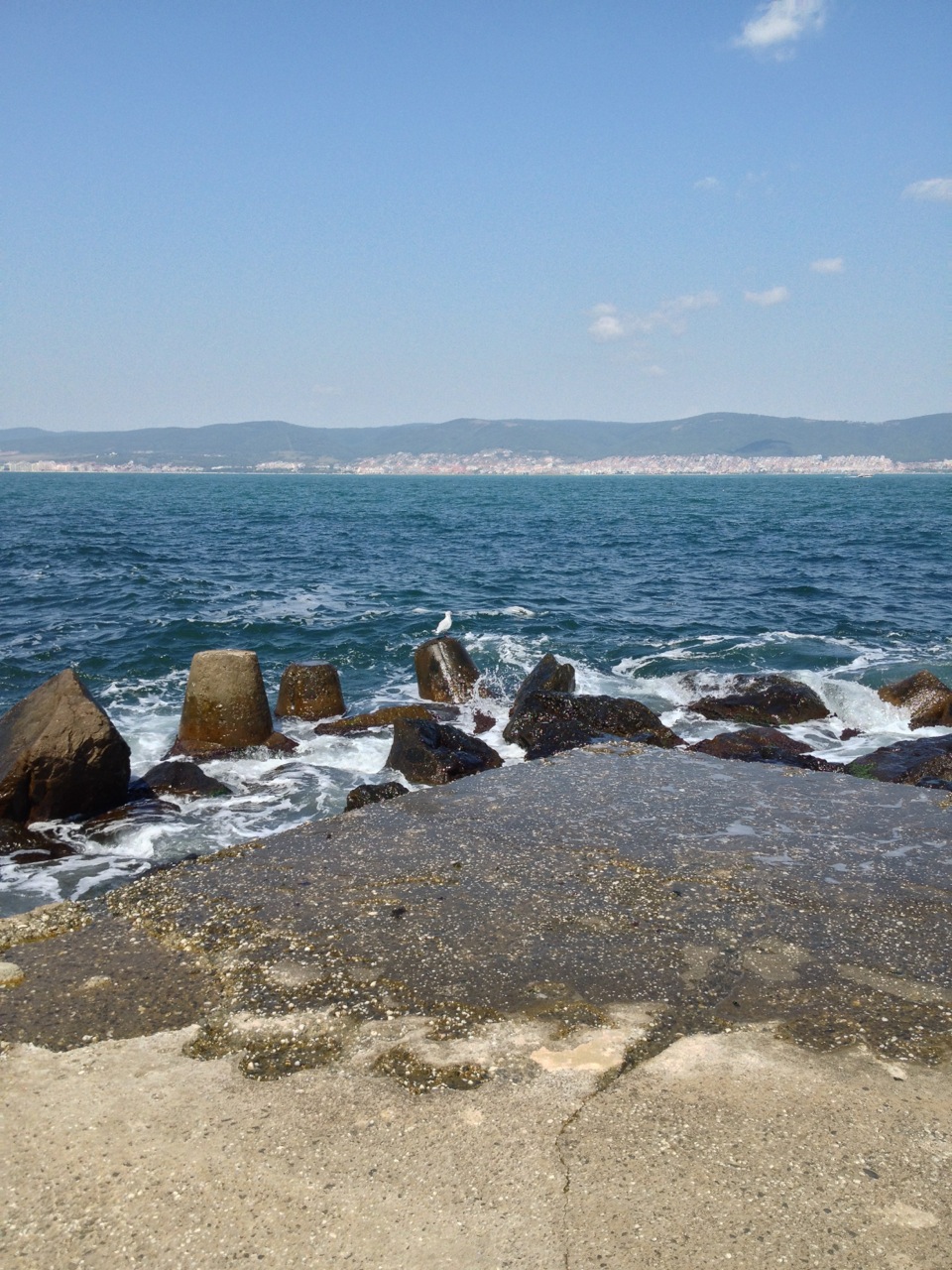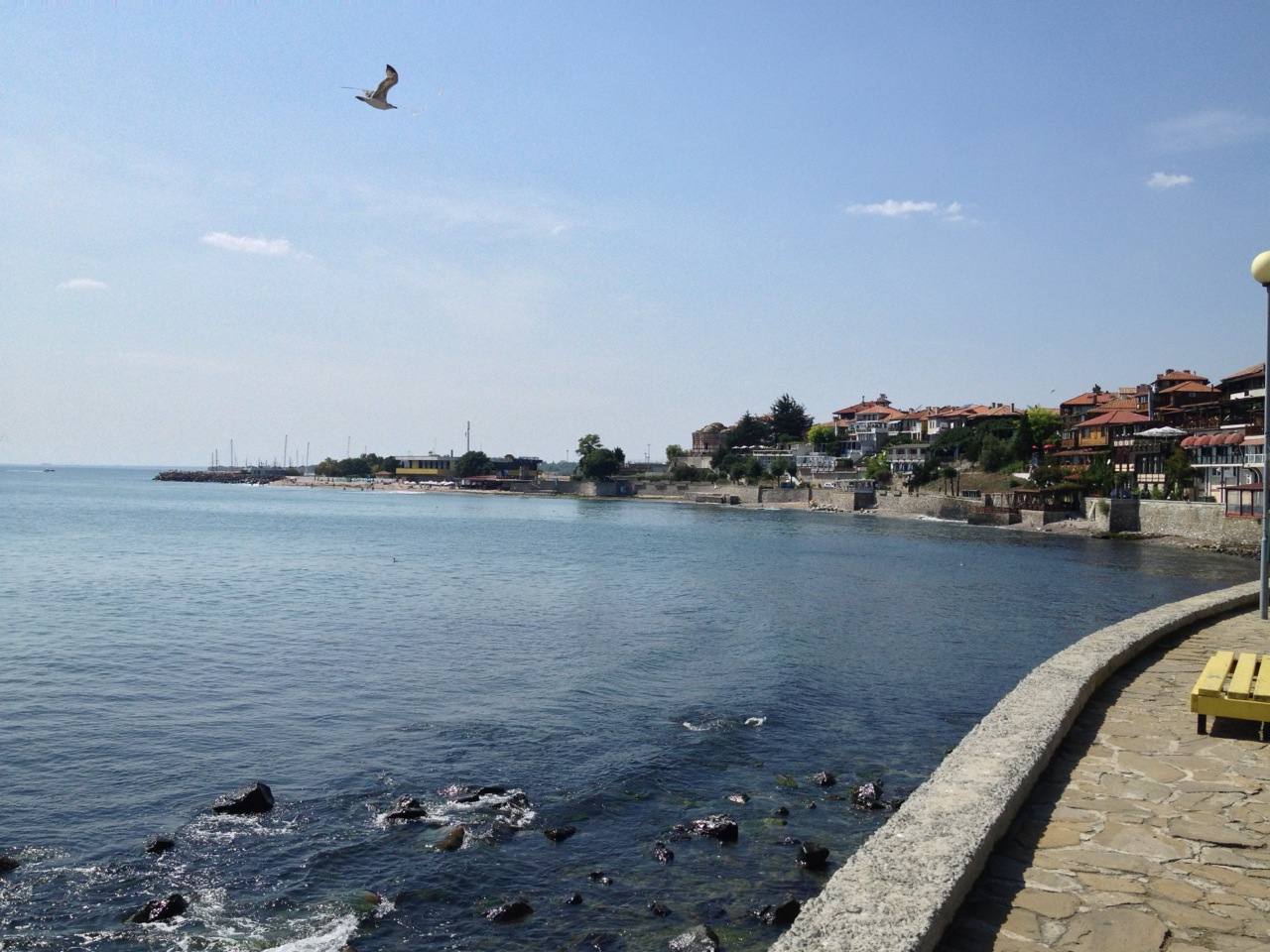 Nessebar on Google Maps

You might also like our other posts about Bulgaria:
Published: September 2014. Last update: March 2019
Share this article on Pinterest by clicking Save button