Oh, mouthwatering memories… Surprisingly, Misone restaurant is relatively unknown, i.e. rarely mentioned on popular "best of" or "recommended" lists of Chiang Mai's restaurants.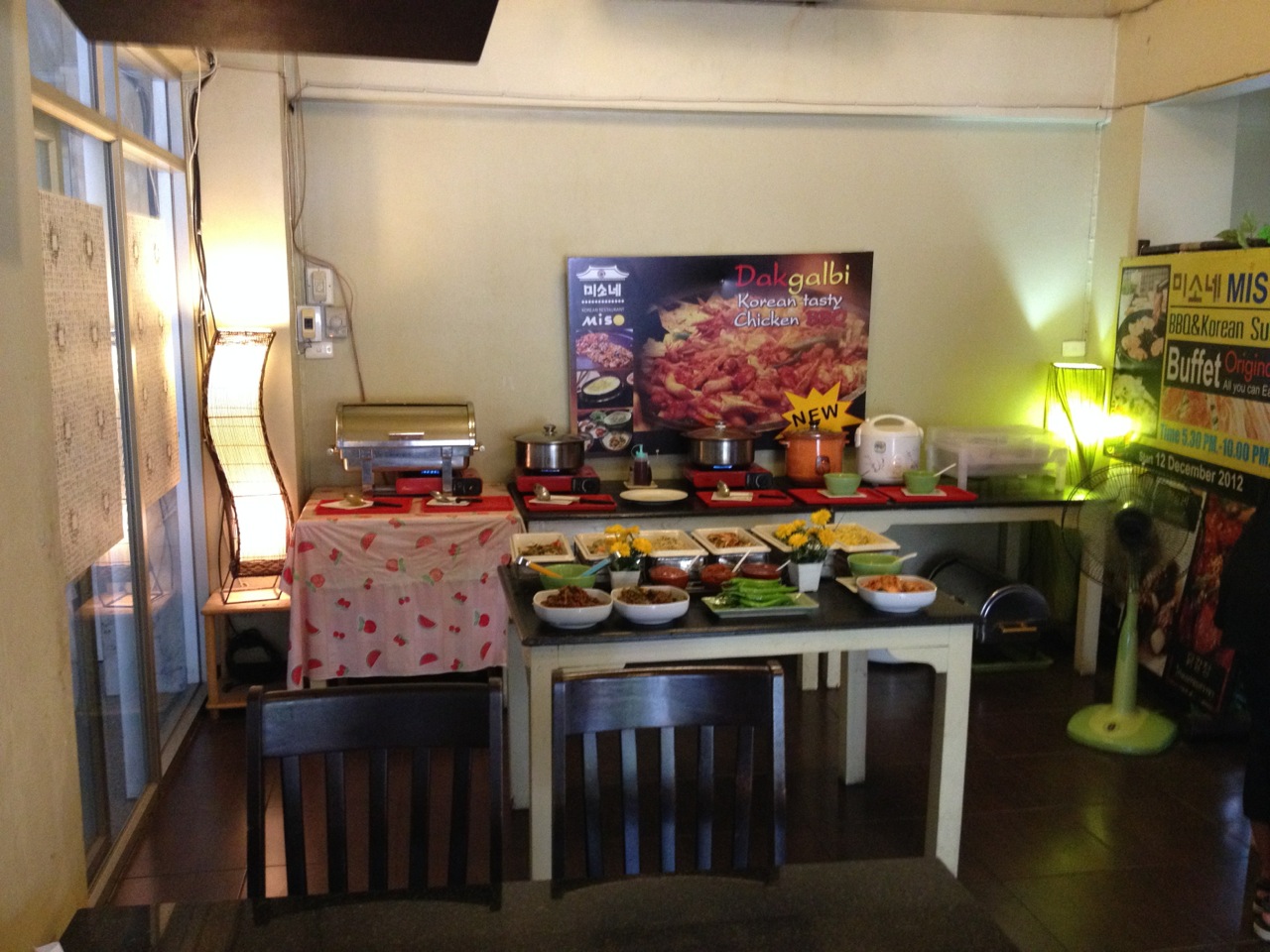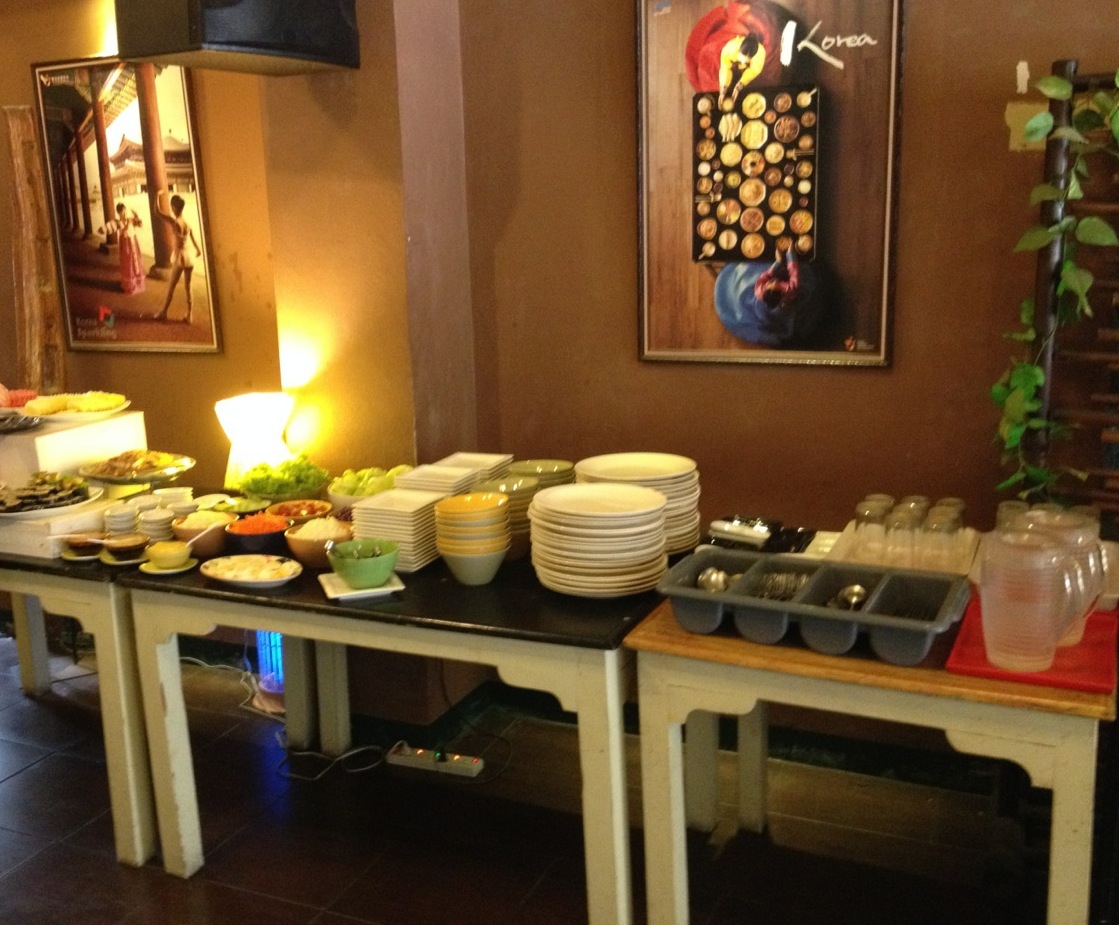 One day, we walked by a menu display advertising Korean dishes. After couple weeks living in Chiang Mai, the novelty of thai cuisine was wearing off, so our curiosity led us inside. We haven't been to Korea yet, and our closest encounter with authentic Korean cuisine happened in Seattle's Korean eateries. Therefore, we played safe and ordered Korean ramen. It was delicious.
Long story short, Misone quickly became one of our favorite places. Over time, we tried almost everything, from galbi(that was fun, but too time-consuming) to plenty of soups, to an endless variety of ramen noodles, to kimchi and banchan. The food was always fresh and consistently delicious. Frankly, if I had my way, I would go there every other day.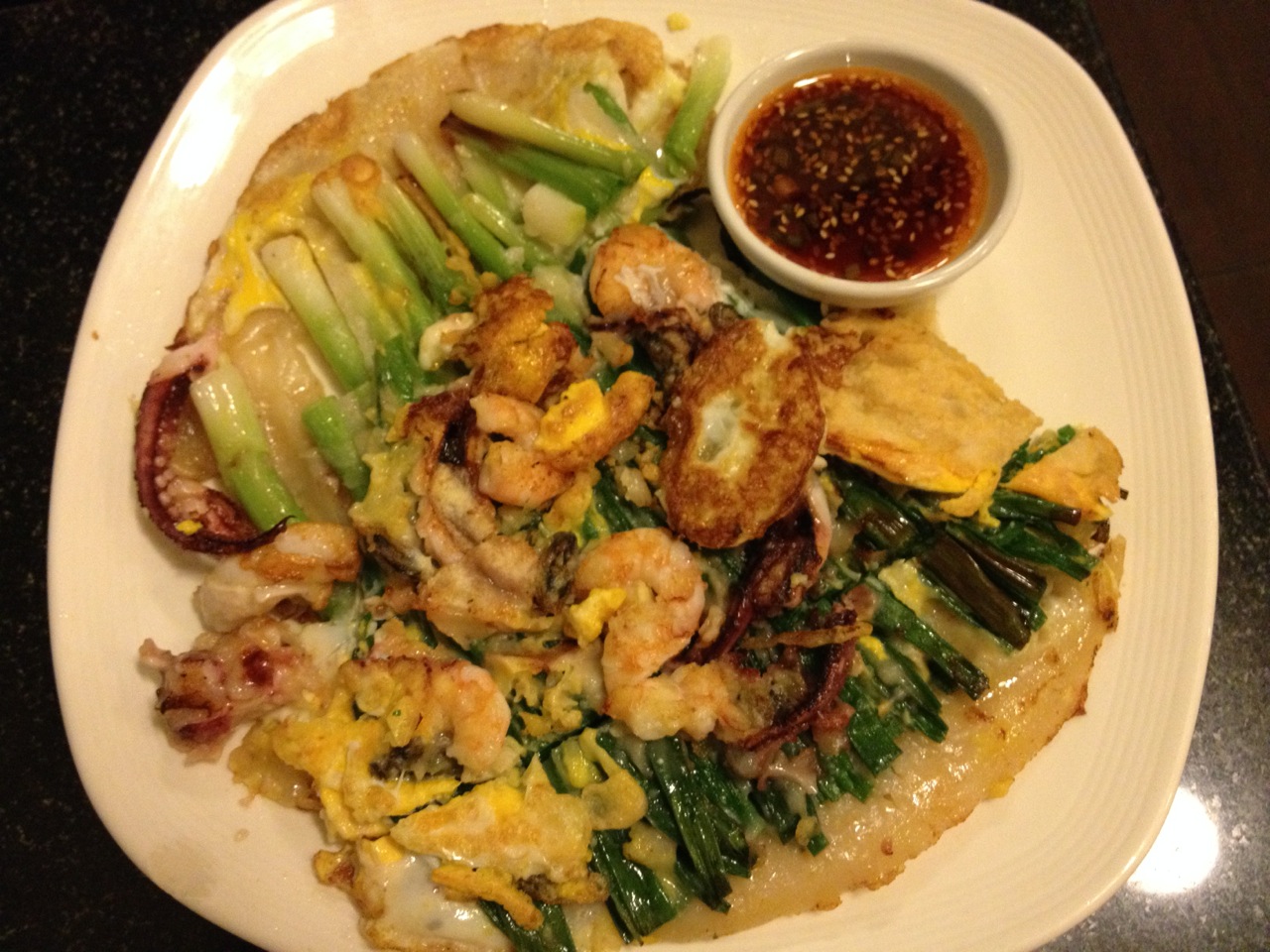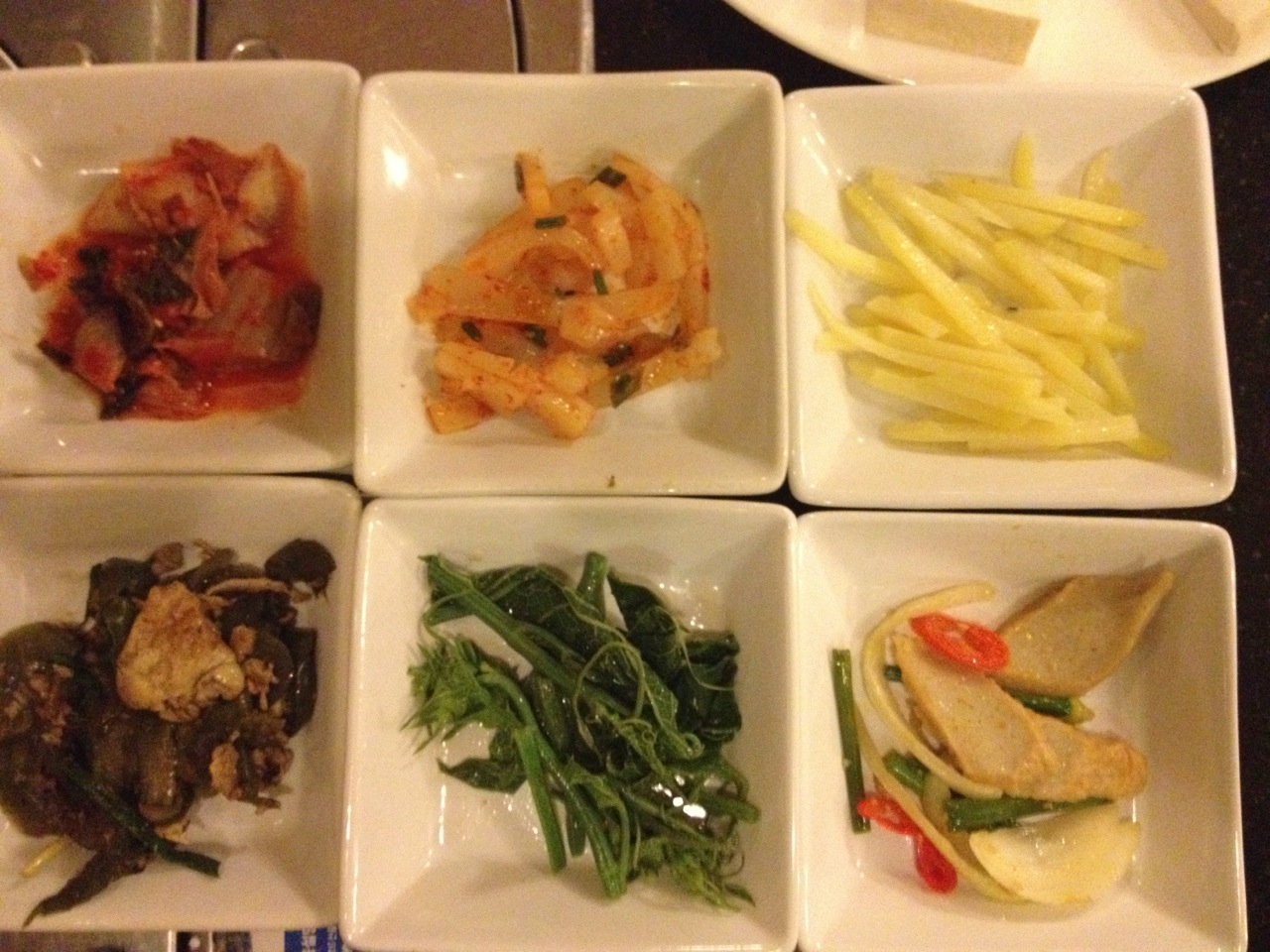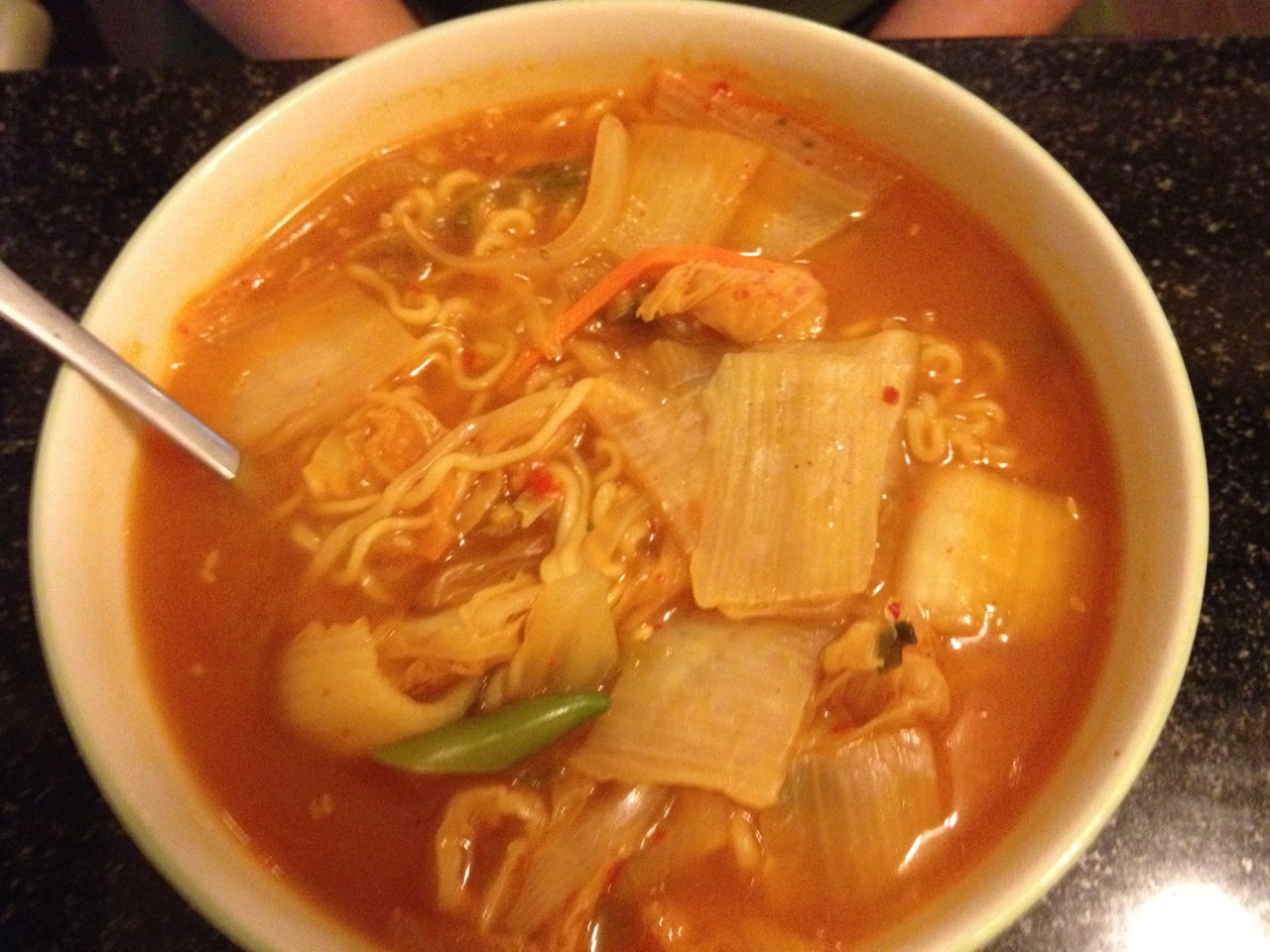 Eventually, we've met the owners, a Korean couple, and developed a ritual of small talk using a funny combination of creative gestures, English and Thai languages. It might look crazy from an onlooker's point, but it worked well.
Korean Barbecue: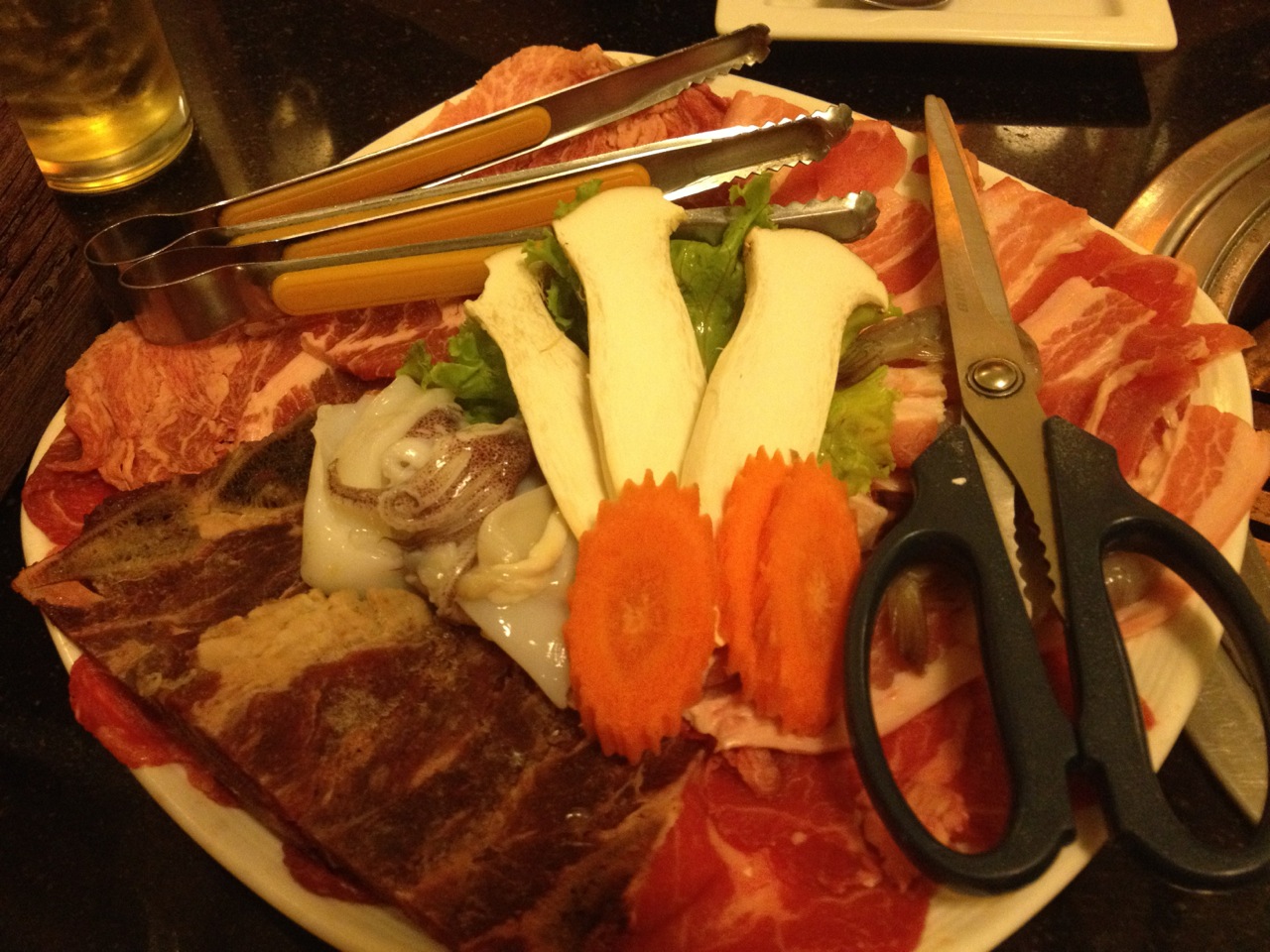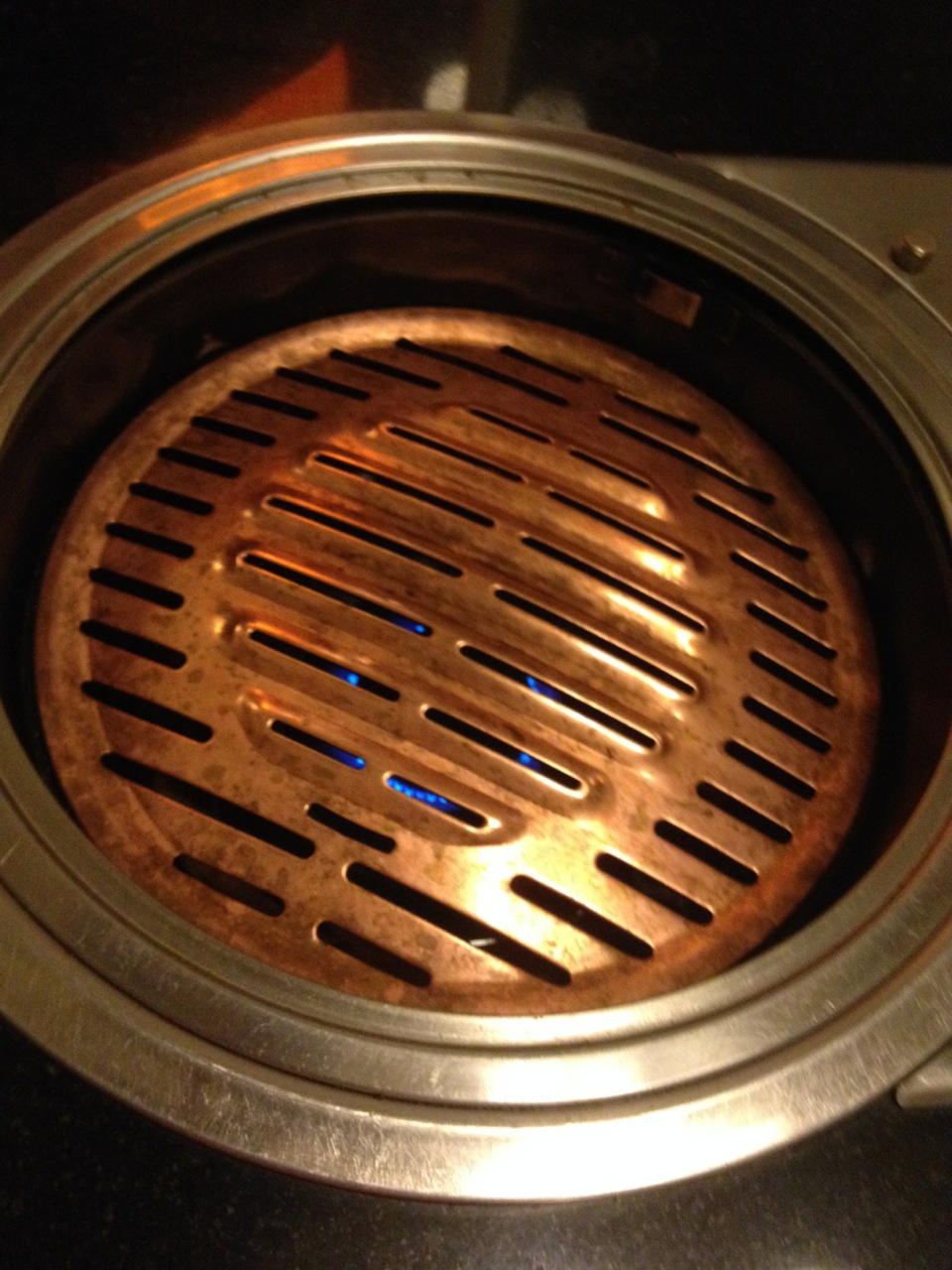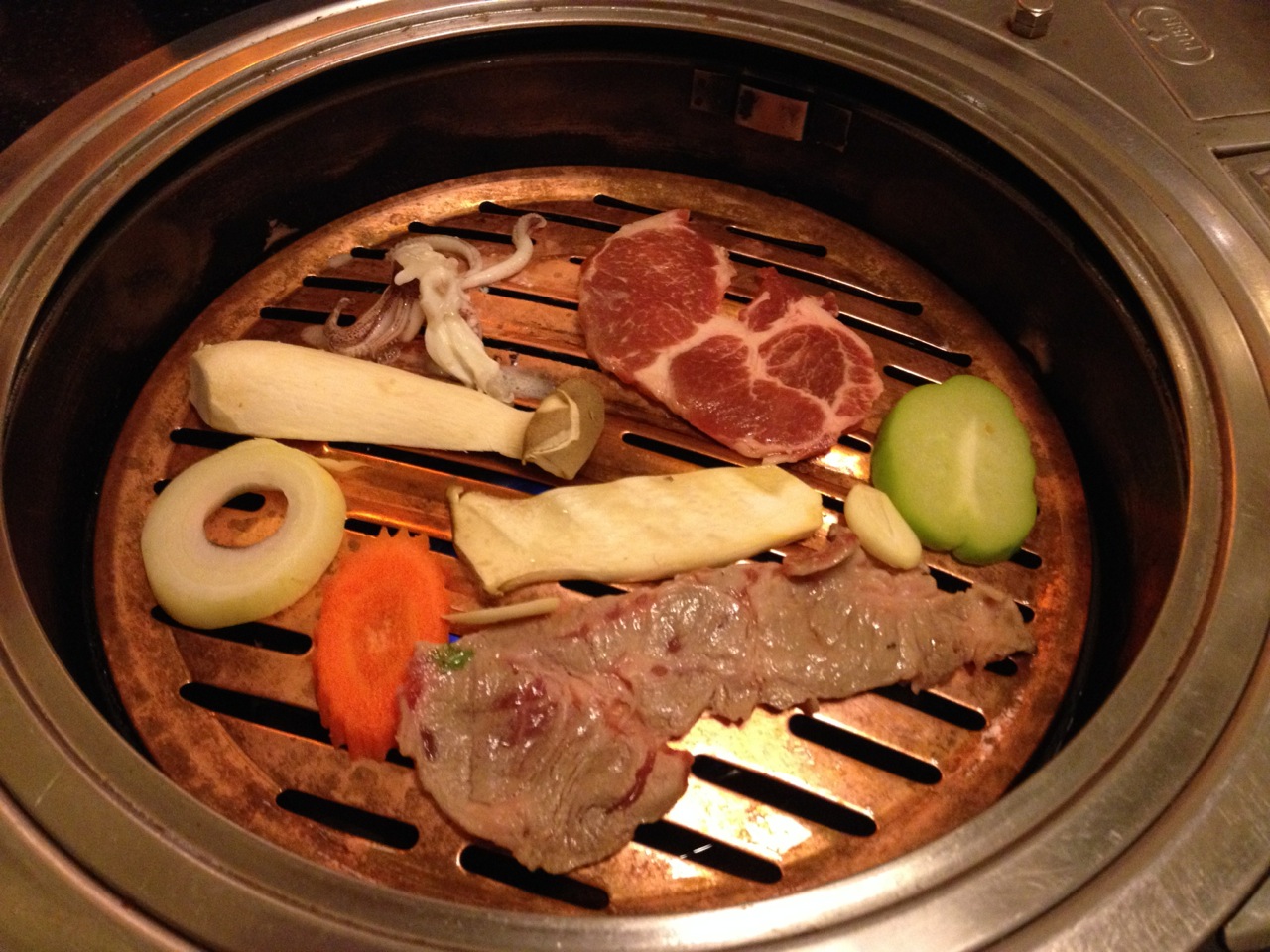 More delicious food: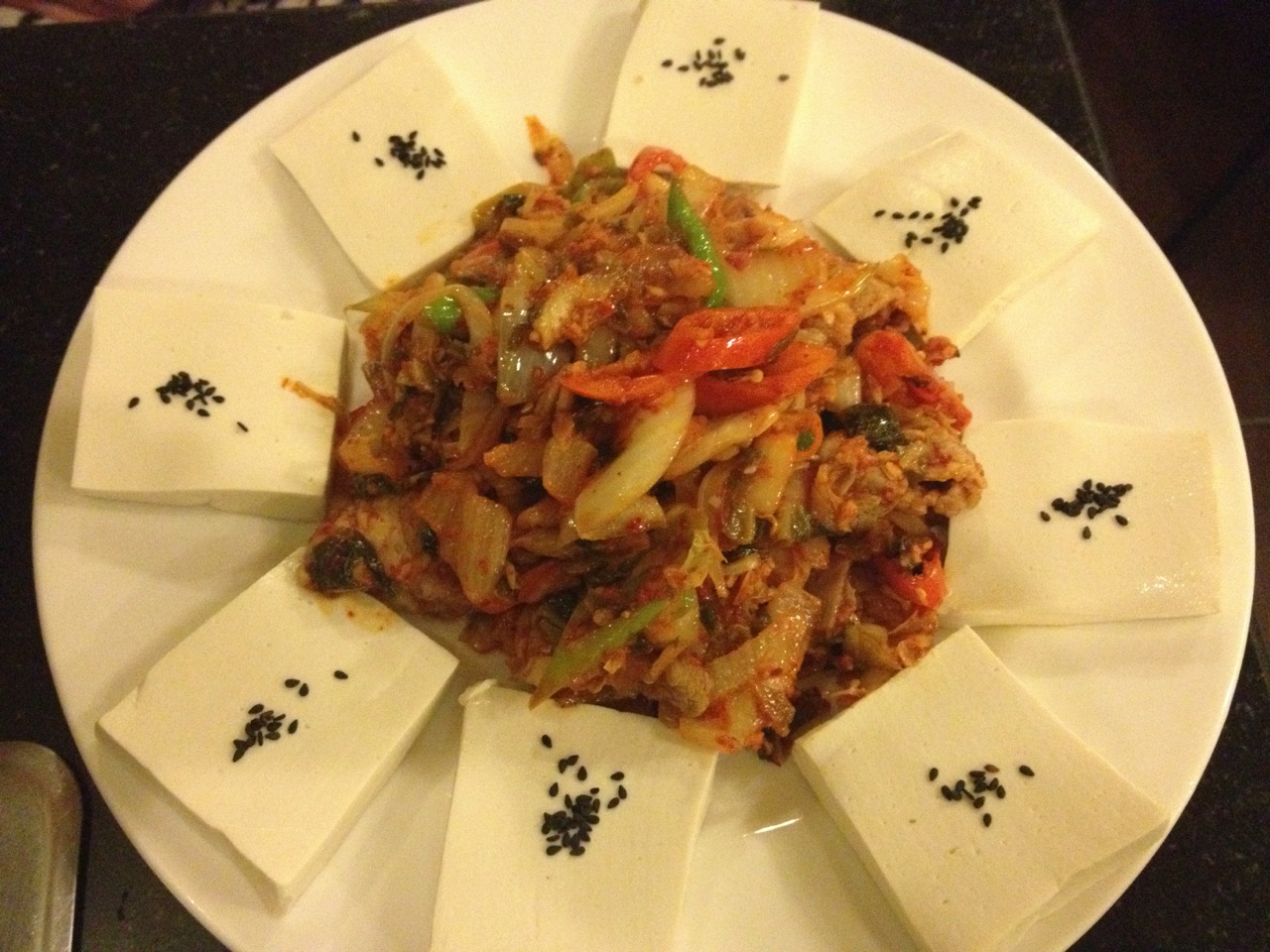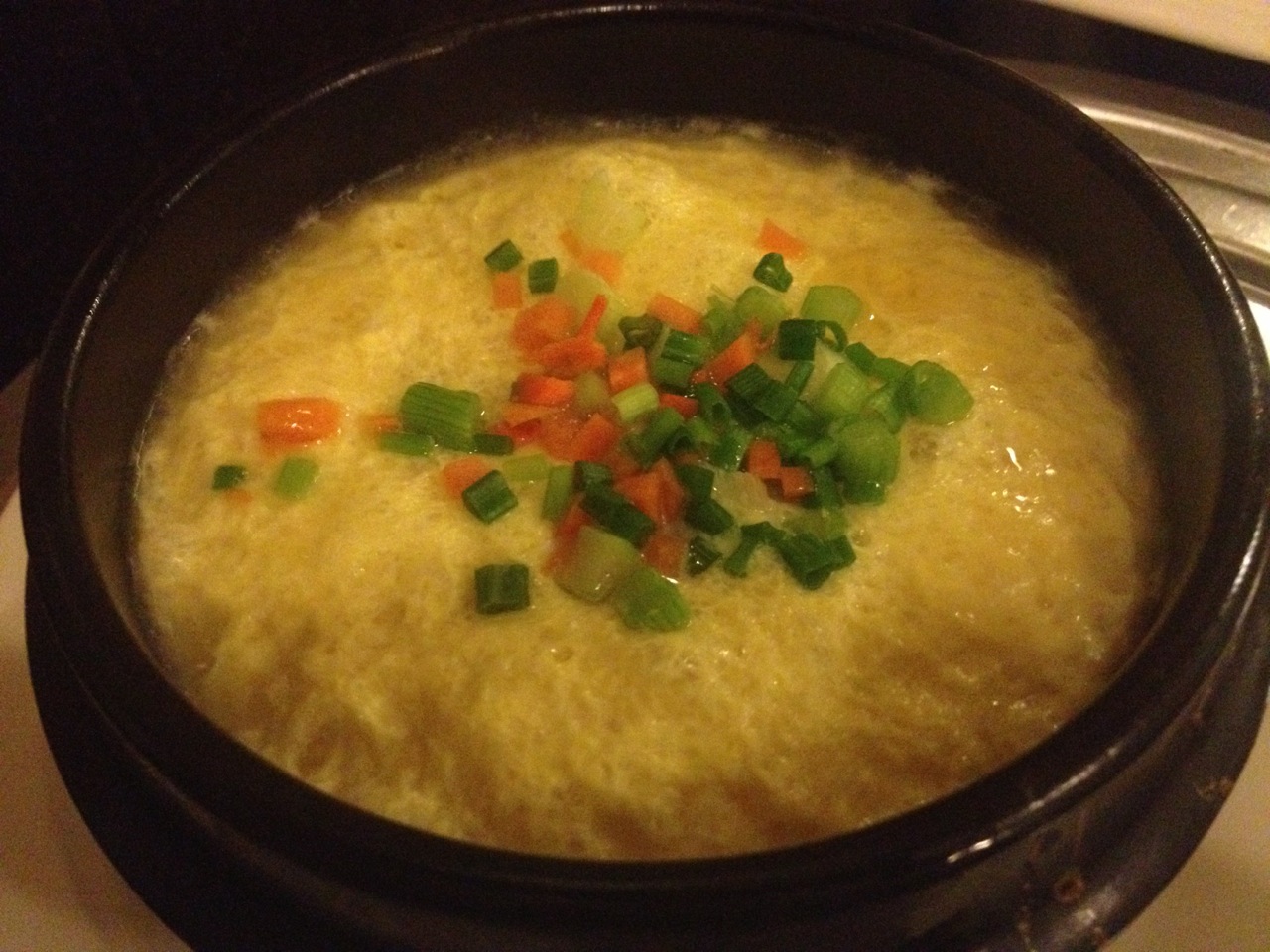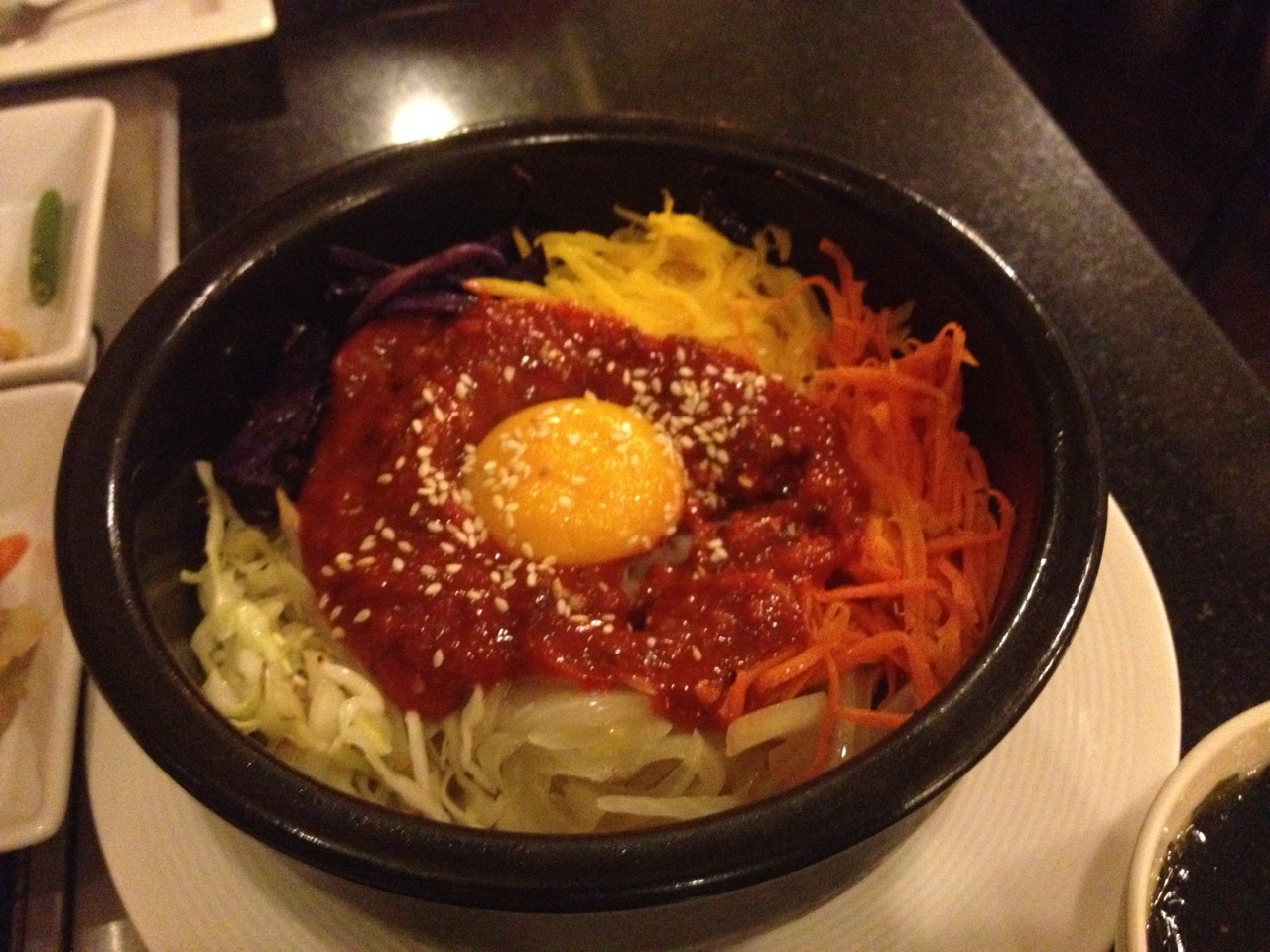 Here is the lowdown:
Excellent Korean food
All You Can Eat Buffet Lunch 11:00 – 13:00 119Baht
Dinner 17:00 – ?
9 Nimmanhaemin Soi 7 Suthep Muang Chiangmai 50200
Website
Misone Restaurant (located on the first floor of Misone Hotel) on Google Maps: