Ok, I have to admit that I am guilty of… laziness. I lived in Chiang Mai for half a year, I found my favorite noodle place where I went at least 2-3 times a week, but I never bothered with discovering the real name of the place. It was always like this: let's go to the noodle place – Ok, let's go. A generous portion of amazing noodles would follow and we would be off till the next time. Why would you need to cloud your mind with the name or directions? You just go there and eat a perfect bowl of heavenly food.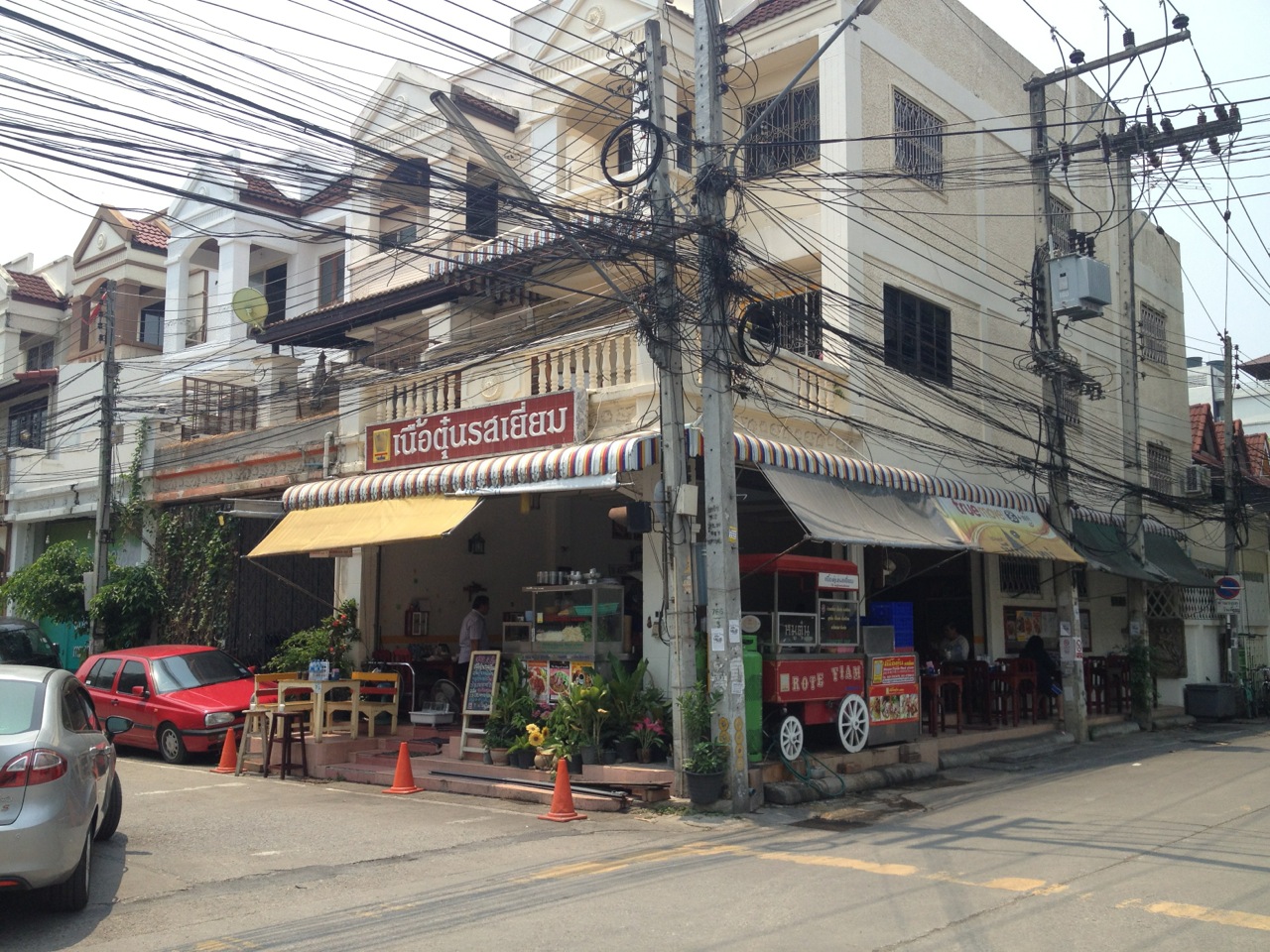 Now, that we are no longer in Chiang Mai, I want to preserve the memory, keep a record for future references and share this with you, my reader. That's when I realized my grave mistake: I can find the place on a map, but I have no idea how the owners actually called it. Google Translate produced somewhat generic combination of words: Delicious Beef Stew. thai2english.com gave me 2 different choices: Steamed Beef or Excellent Flavor. Wholeheartedly, I subscribe to latter one.
So… Introducing, เนื้อตุ๋นรสเยี่ยม (aka, Excellent Flavor)
There are places and places: some are fancier than others; some are cheaper; some use that special unique recipe… However, every once in a while, there is the one (or shall I say, THE one) that is special on some deep personal level. It serves as your comfort food, soothes and makes you feel good, and you keep coming there over and over without any sensible explanation why. It may be a true hole-in-a-wall, but it does not matter as long as it resonate with you. That's perfectly describes how I feel about เนื้อตุ๋นรสเยี่ยม. Actually, for all 6 months going there, I ate just one particular dish: pork noodle soup. It was so good that I never wanted to try anything else, not because I was afraid that it might be a disappointment, but because I did not want to miss an opportunity to eat another bowl of my beloved favorite soup.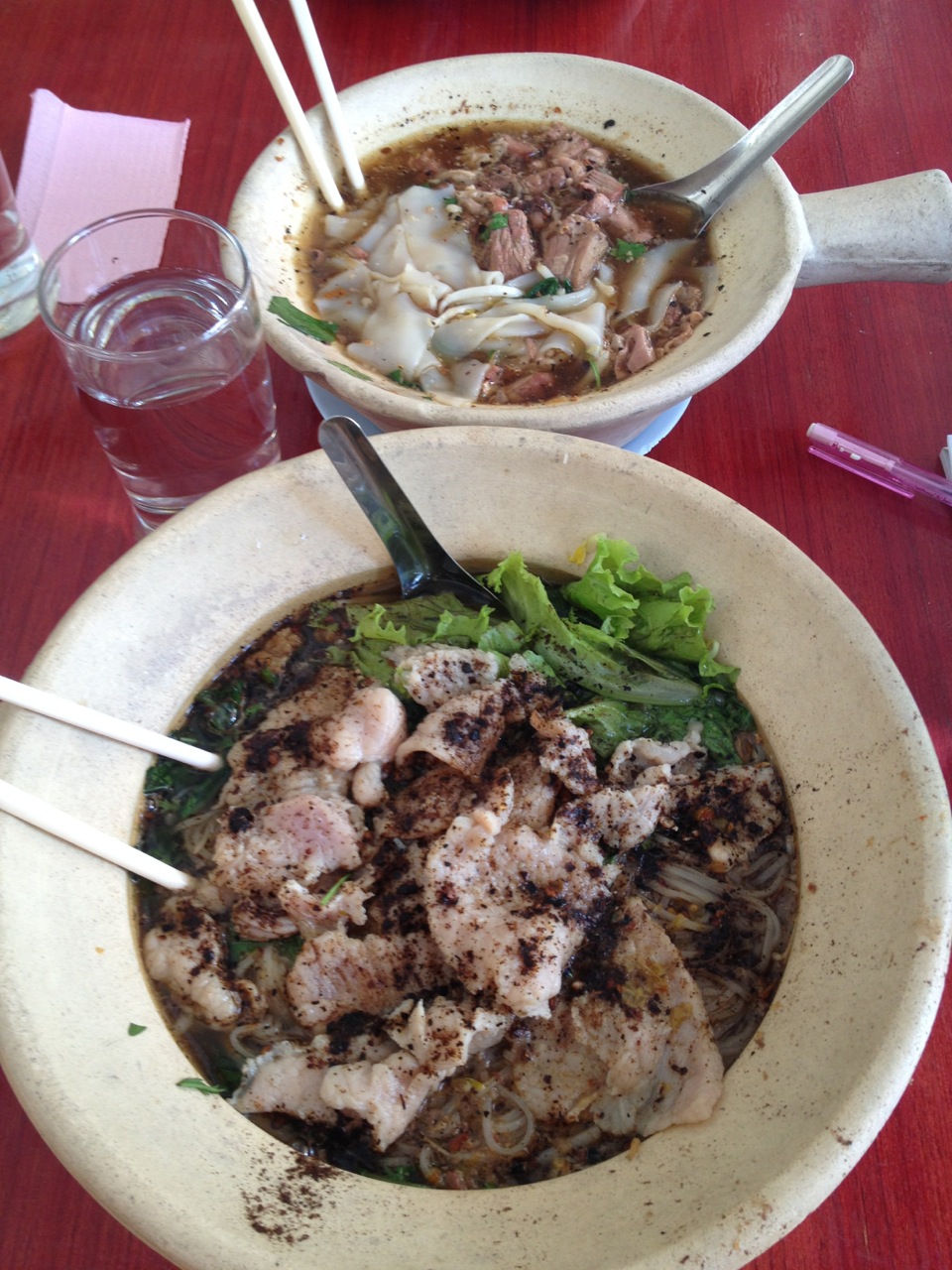 Curious? Try it yourself and let me know what you think. Good luck!
Here is the lowdown:
Noodle soup!
Coordinates: 18.796922, 98.968384 (18° 47′ 48.852",98° 58′ 6.18")
เนื้อตุ๋นรสเยี่ยม
Mueang Chiang Mai District
Chiang Mai
Thailand
เนื้อตุ๋นรสเยี่ยม on Google Maps: