Livraria Lello is the iconic bookstore in Porto. Enrique Vila-Matas, a famous Spanish novelist, called it "the most beautiful bookshop in the world." Lonely Planet mentioned it among the world's greatest bookshops. According to TIME, "rumor has it J. K. Rowling was inspired by Livraria Lello while writing Harry Potter (and teaching English) in Portugal."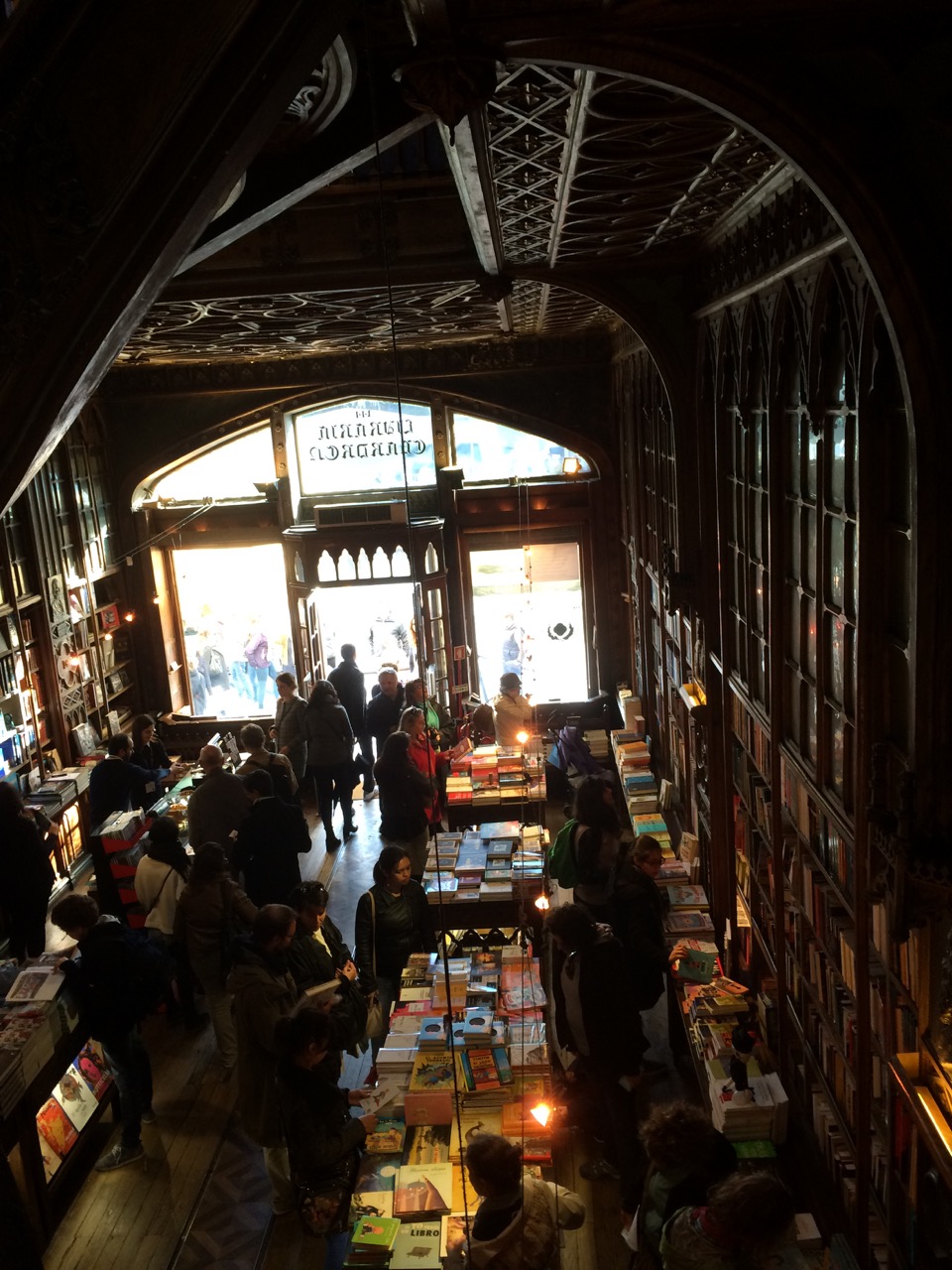 With these credentials, no wonder that this bookstore receives thousands of visitors from around the world. Naturally, while in Porto, we joined the crowd visiting this remarkable jewel of the neo-Gothic style.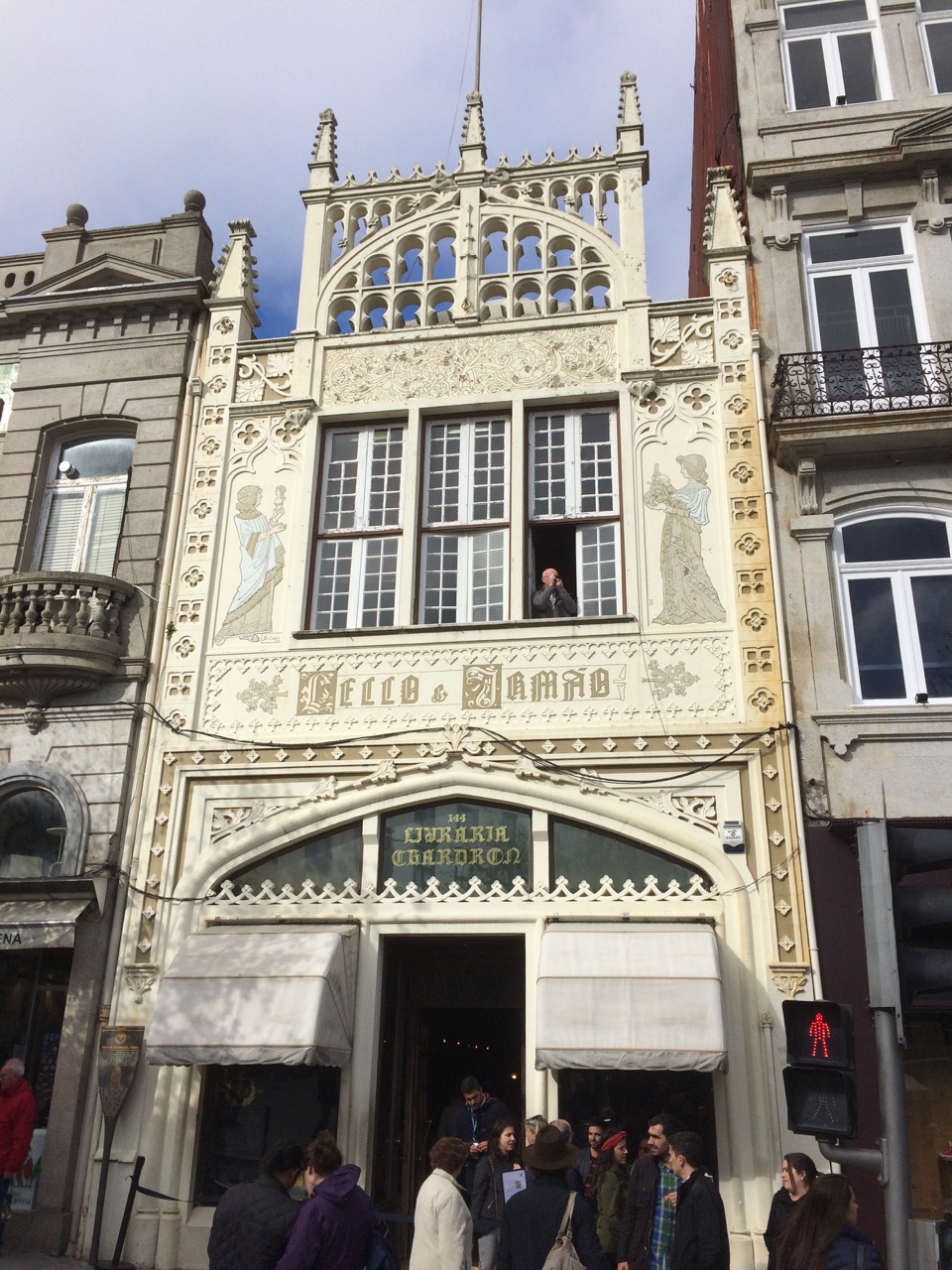 Hats off to Francisco Xavier Esteves, a Portuguese engineer and a literature lover, for his wild imagination and tireless work that culminated in the construction of one of the most unforgettable bookshops in the world.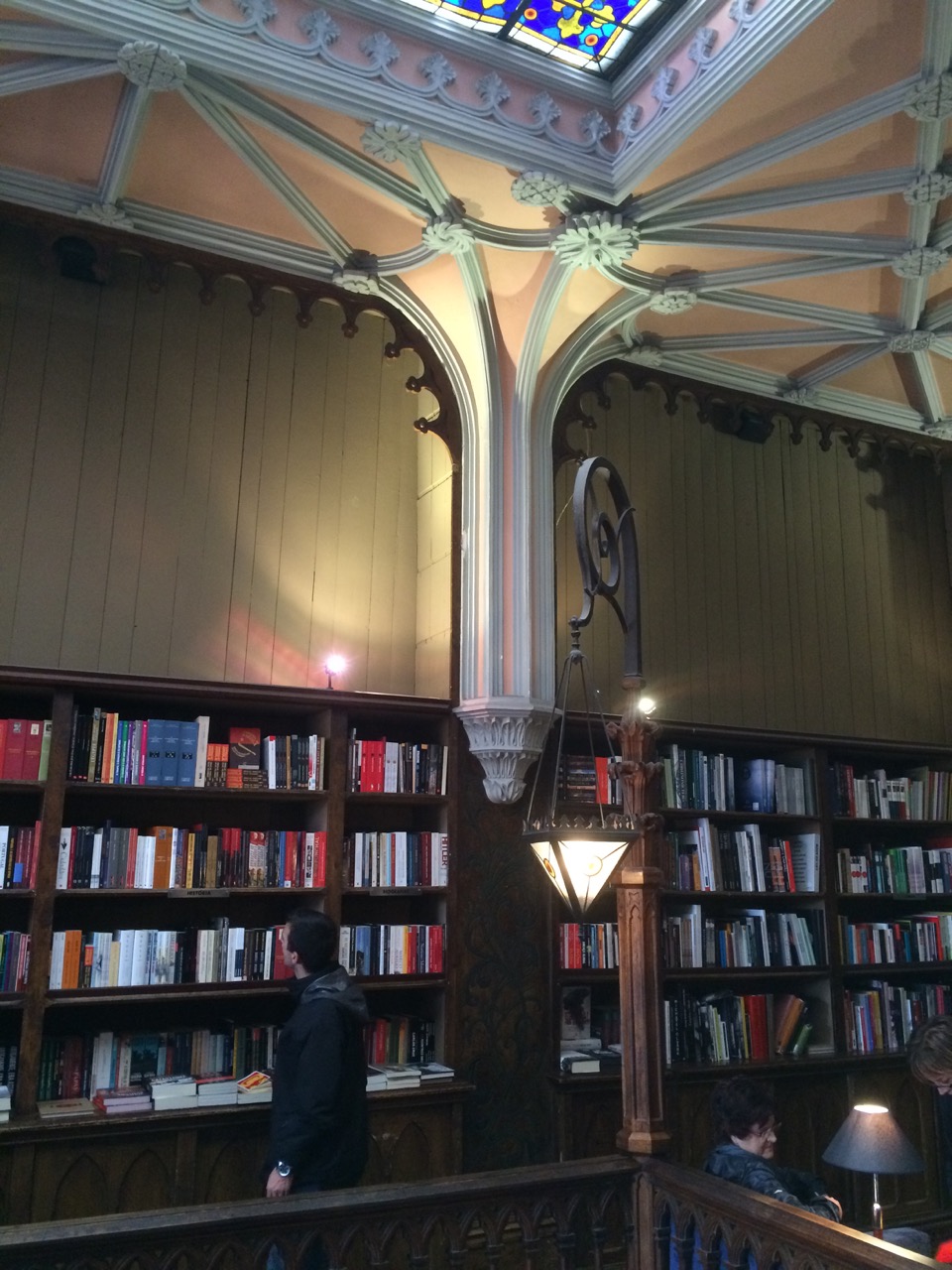 We wanted to leisurely admire the famous crimson staircase, the stained-glass skylights, every tiny detail of magnificent ceiling. We dreamed about unhurriedly browsing through rows and rows of books.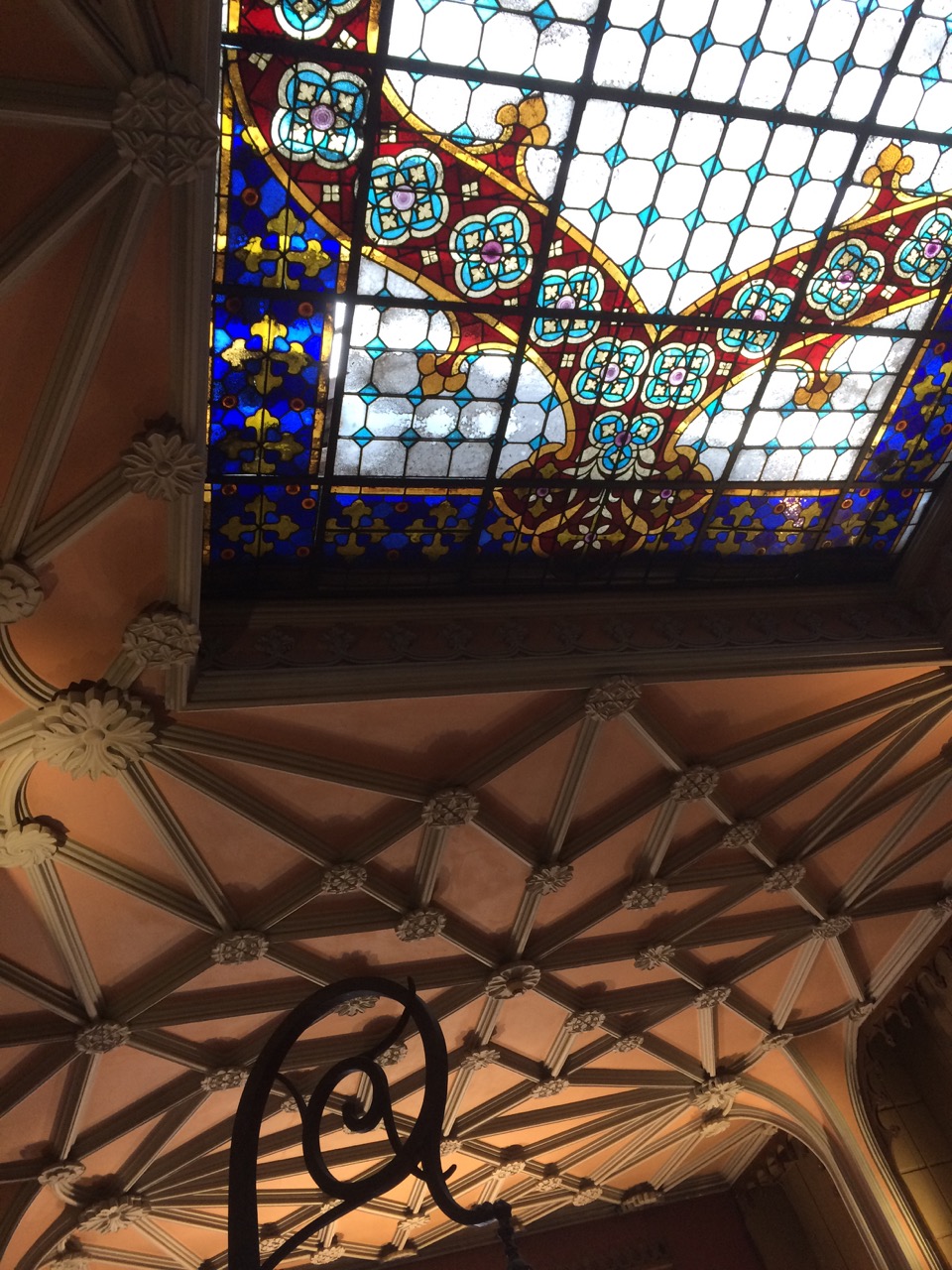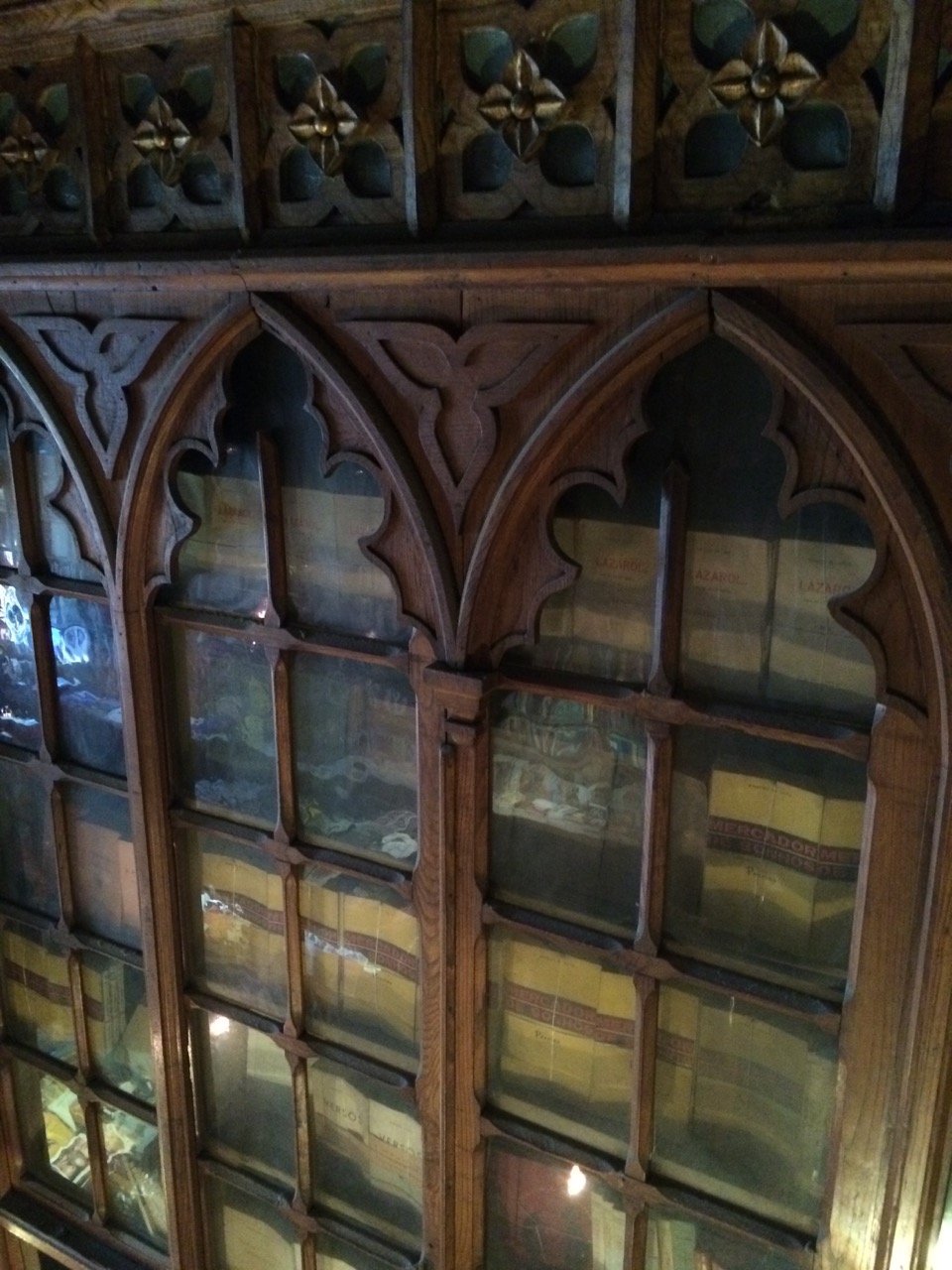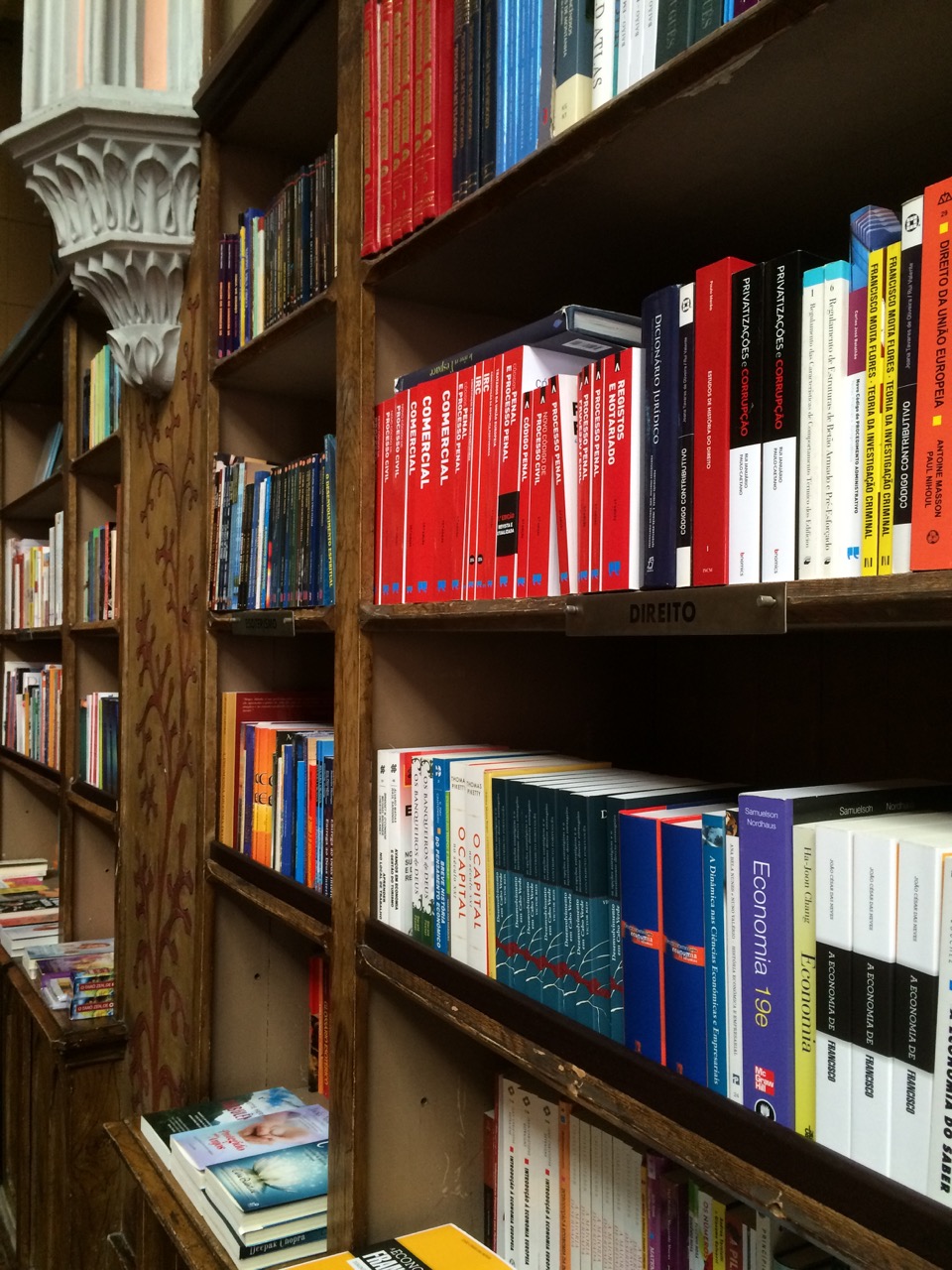 Sadly, that did not happen. Unfortunately, Livraria Lello is a poster child for mass tourism phenomenon.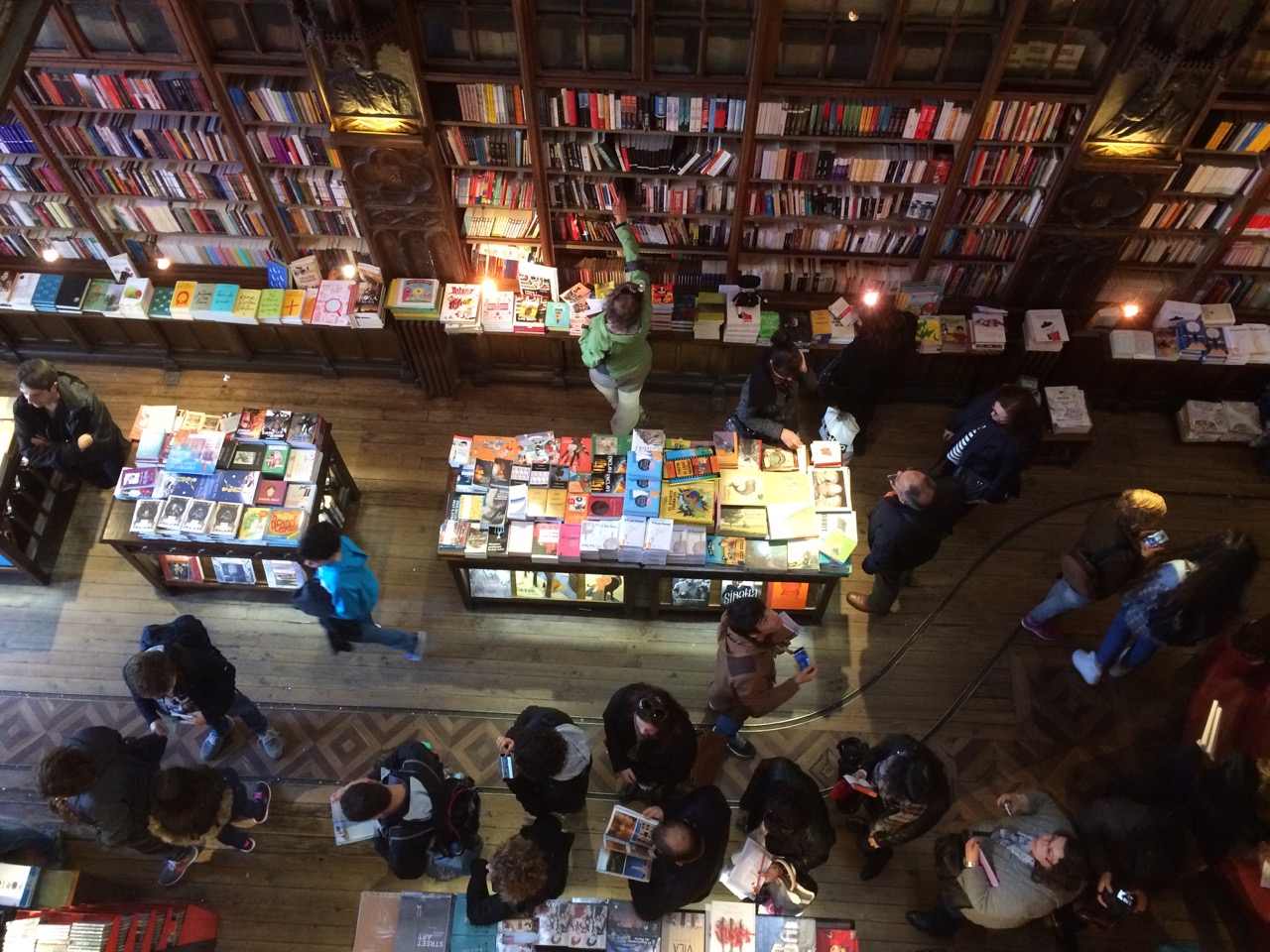 According to official data from Instituto Nacional de Estatística (Statistics Portugal), 2015 was the best year ever for Portuguese tourism: the number of foreign tourists reached 10.18 million in 2015, a rise of 10% on the previous year. The interest in Porto is due to its wine production, the revitalization of its river district, and its vast cultural heritage. The city was named European Best Destination in 2012 and 2014 according to a survey by the European Consumers Choice organization, based in Brussels. In layman's terms, nowadays Porto is overcrowded with tourists.
Livraria has a generous size for 110-years old establishment. However, it was not meant to accommodate thousands of visitors on daily basis. It has become a victim of its own popularity. By summer 2015, the situation deteriorated to the point where the bookshop started charging the entrance fee. Did it help? Frankly, I am not so sure.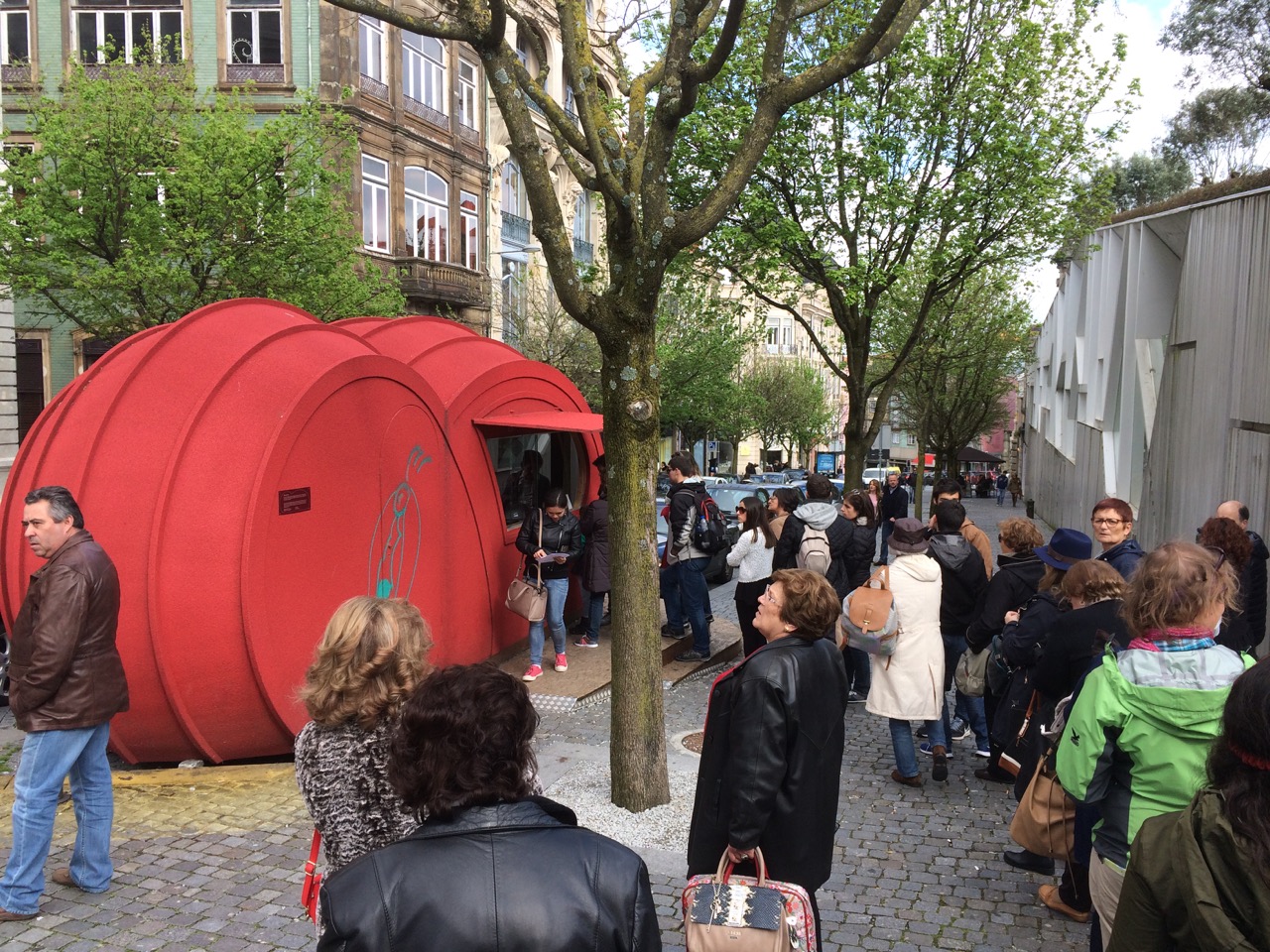 We paid 3€ per person, got our tickets and a nicely printed brochure and entered the bookshop. If it were an ordinary store, I would say it was packed. I was determined to snap the staircase sans humans. Now I know how a hunter feels patiently waiting for a sure shot. Exhausting watch paid off, and I got my wish. What a pity! Thousands of shoes, boots and sandals robbed the poor staircase from all its glory. Only if it was worn out by eager scholars or men of letters or arts, but not hordes of tourists routinely visiting another "must see" spot in Porto.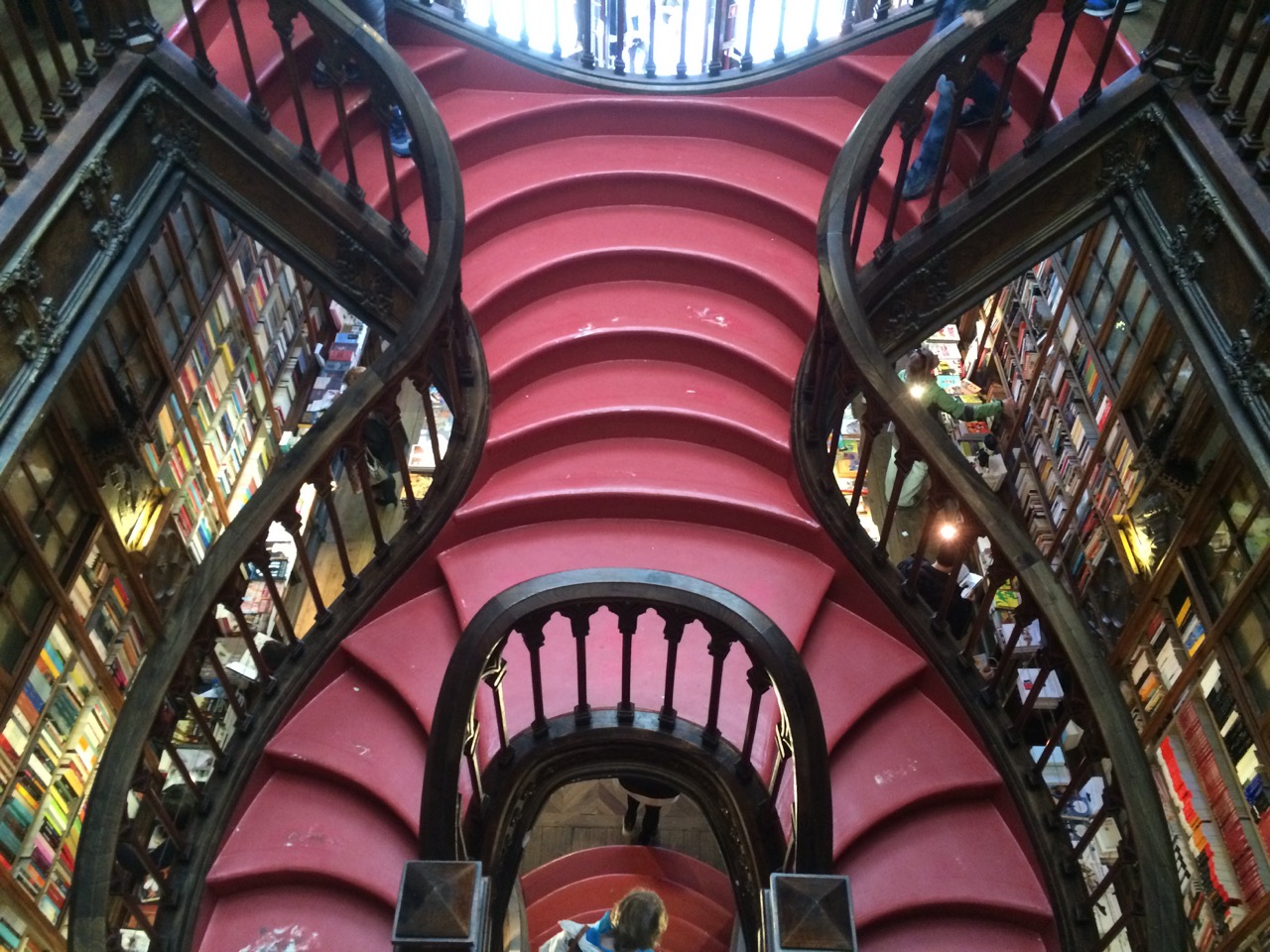 Overall, Livraria Lello resembled an overhyped uber-exhibition in some world-renowned museum. It was too crowded for any personable, intimate experience, but yet an occasional glimpse of exceptional surroundings reminded why all these people ended up there.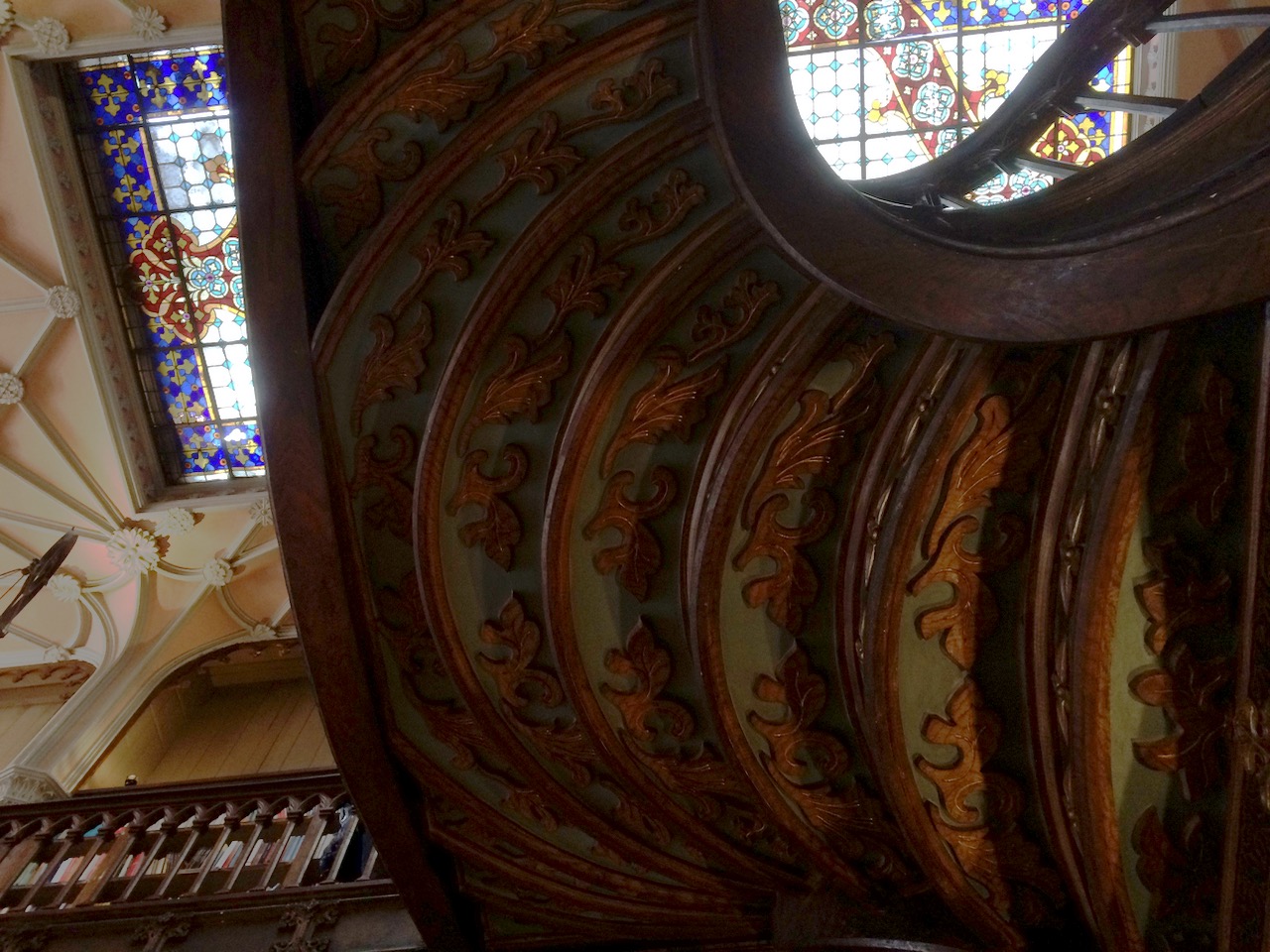 I wholeheartedly agree that Livraria Lello is one of the greatest bookshops in the world. I am glad that I had a chance to visit it. Sadly, I was disappointed with the way it went.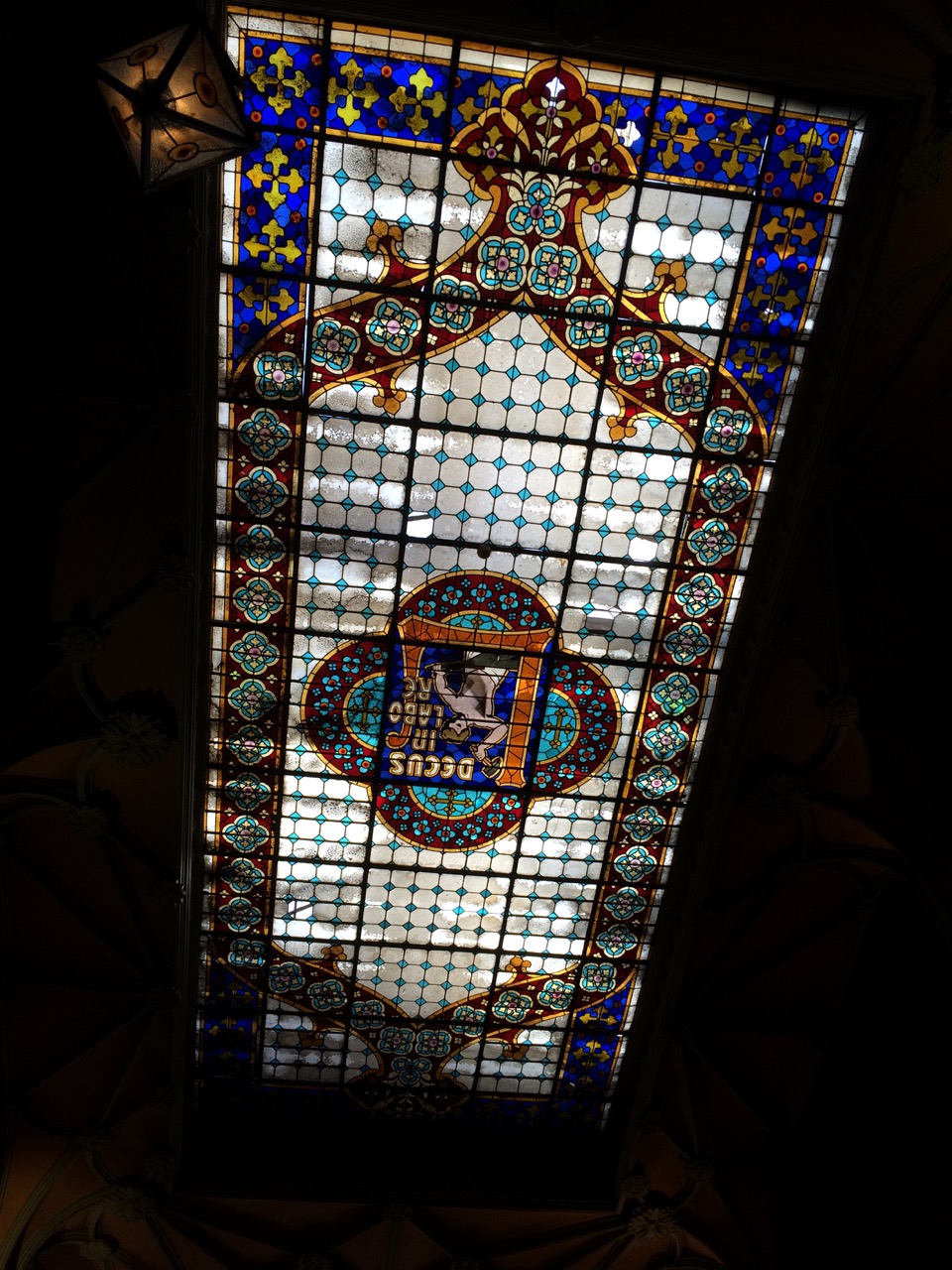 It is a no win situation. Without limiting admittance, Livraria can't sustain ever growing flow of visitors. Limited admittance means that someone would miss an opportunity to see this magnificent place.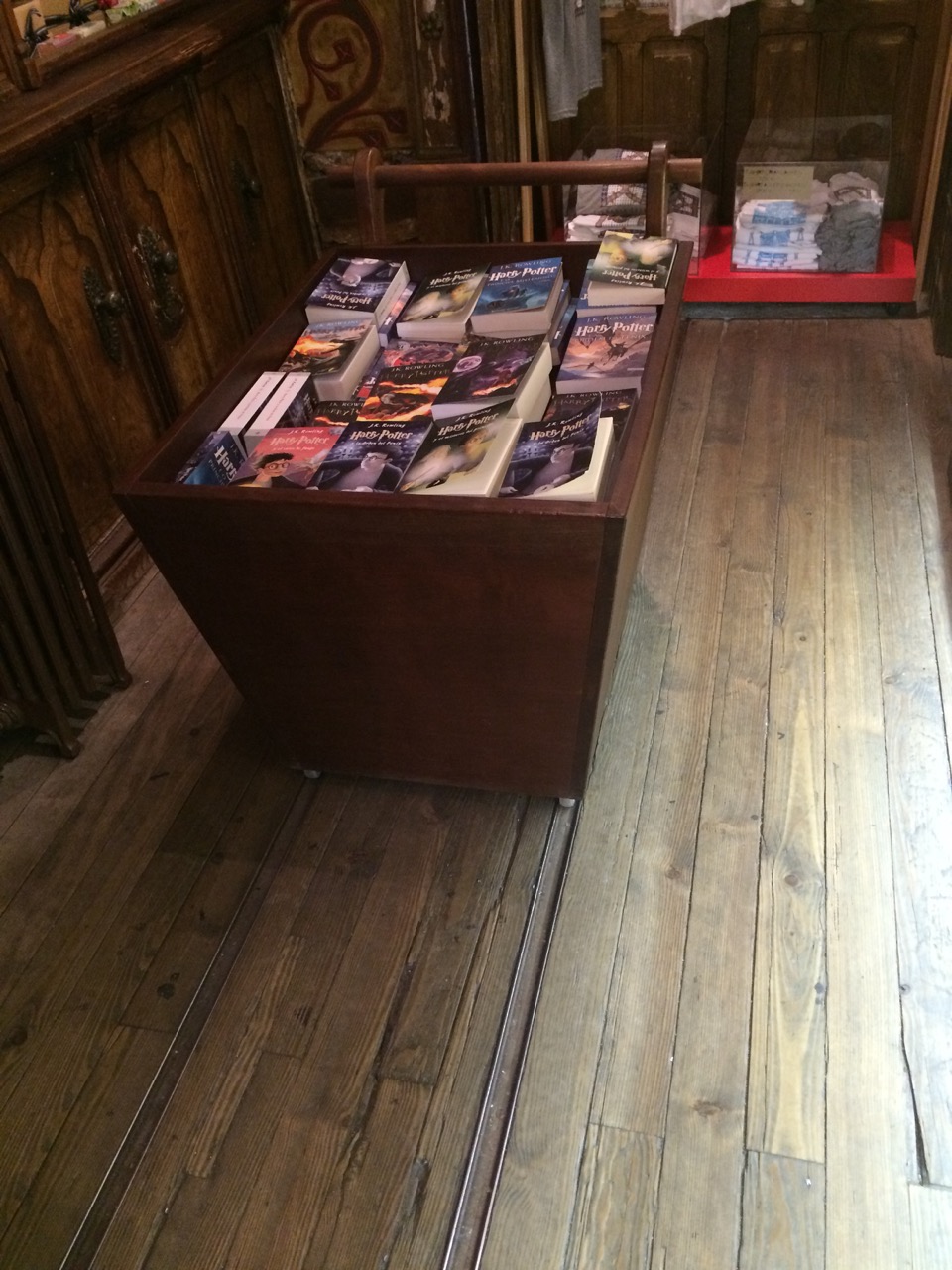 Rising entrance price is one way of dealing with this problem. Perhaps, honesty could be another solution? Some people are crazy about architecture, history, books; others – not so much.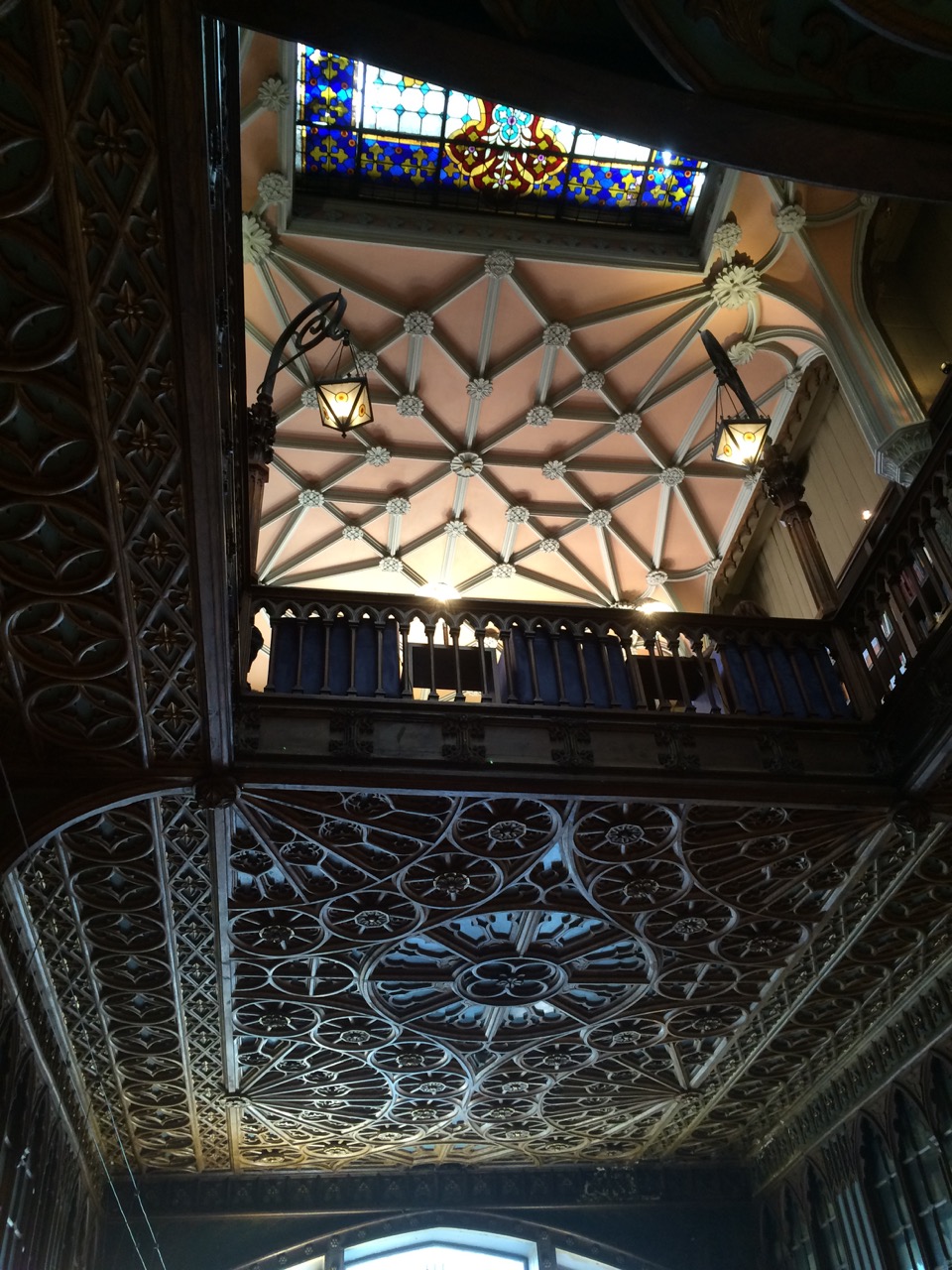 Forget the fad and ask yourself why would you want to go there? If you are going to be glued to your smartphone and text all the time anyway, maybe, just maybe, you should skip the visit? BTW, this idea is a result of my amused observation of numerous humanoids inside the bookshop so deeply immersed in their digital activity that they missed to look around.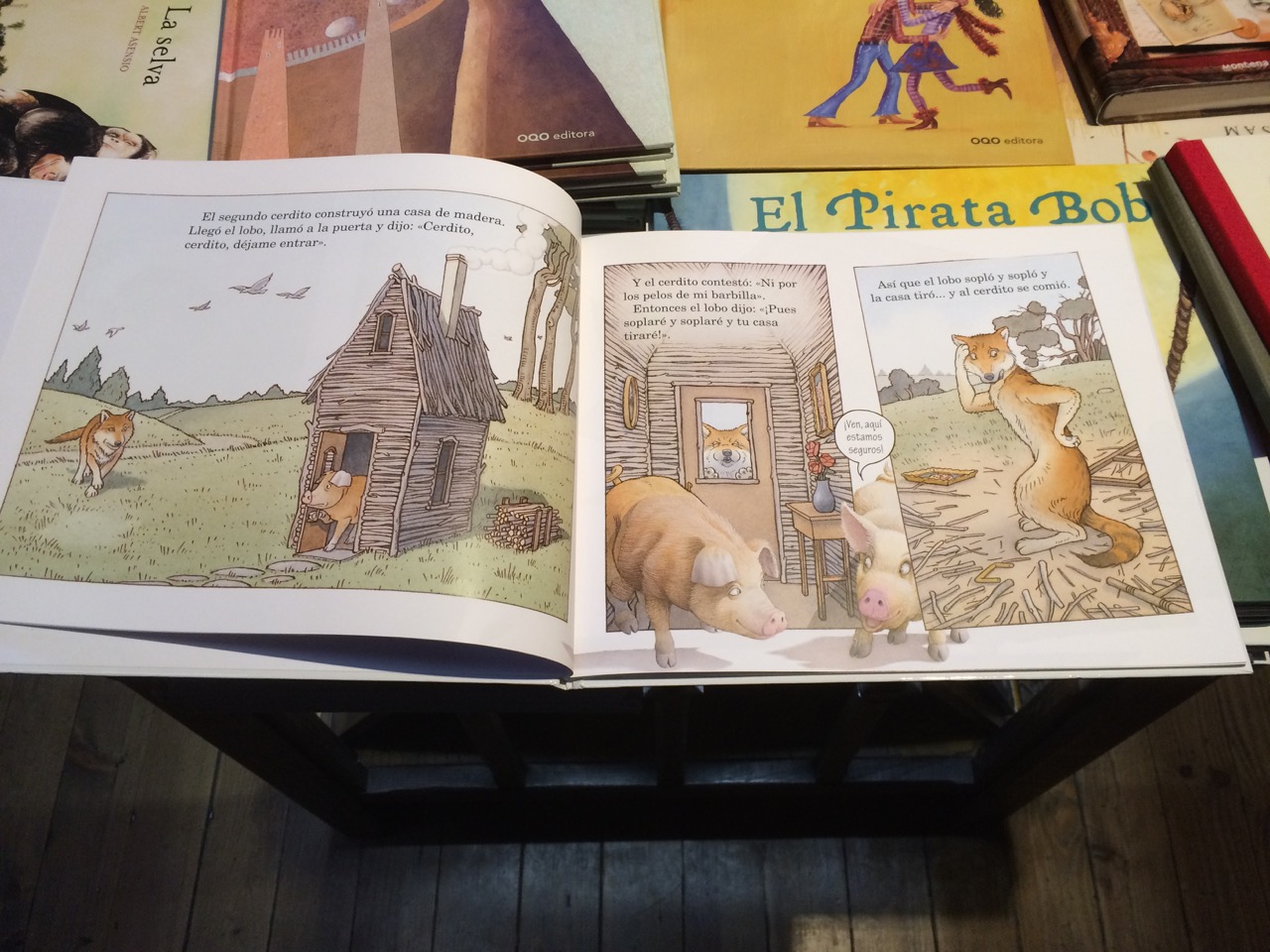 The rules (according to Livraria Lello brochure):
Livraria Lello is a place dedicated to books and reading. Please keep quiet and help preserve a calm and pleasant environment.
If you are to take photographs, please do so in a way not to disturb other visitors and customers.
Due to its confined spaces, please try not to use selfie sticks and help to keep a free flow of visitors when using the staircase.
Share this article on Pinterest by clicking Save button