I take my hat off to Greeks of Akragas. They knew how to create the lasting impression.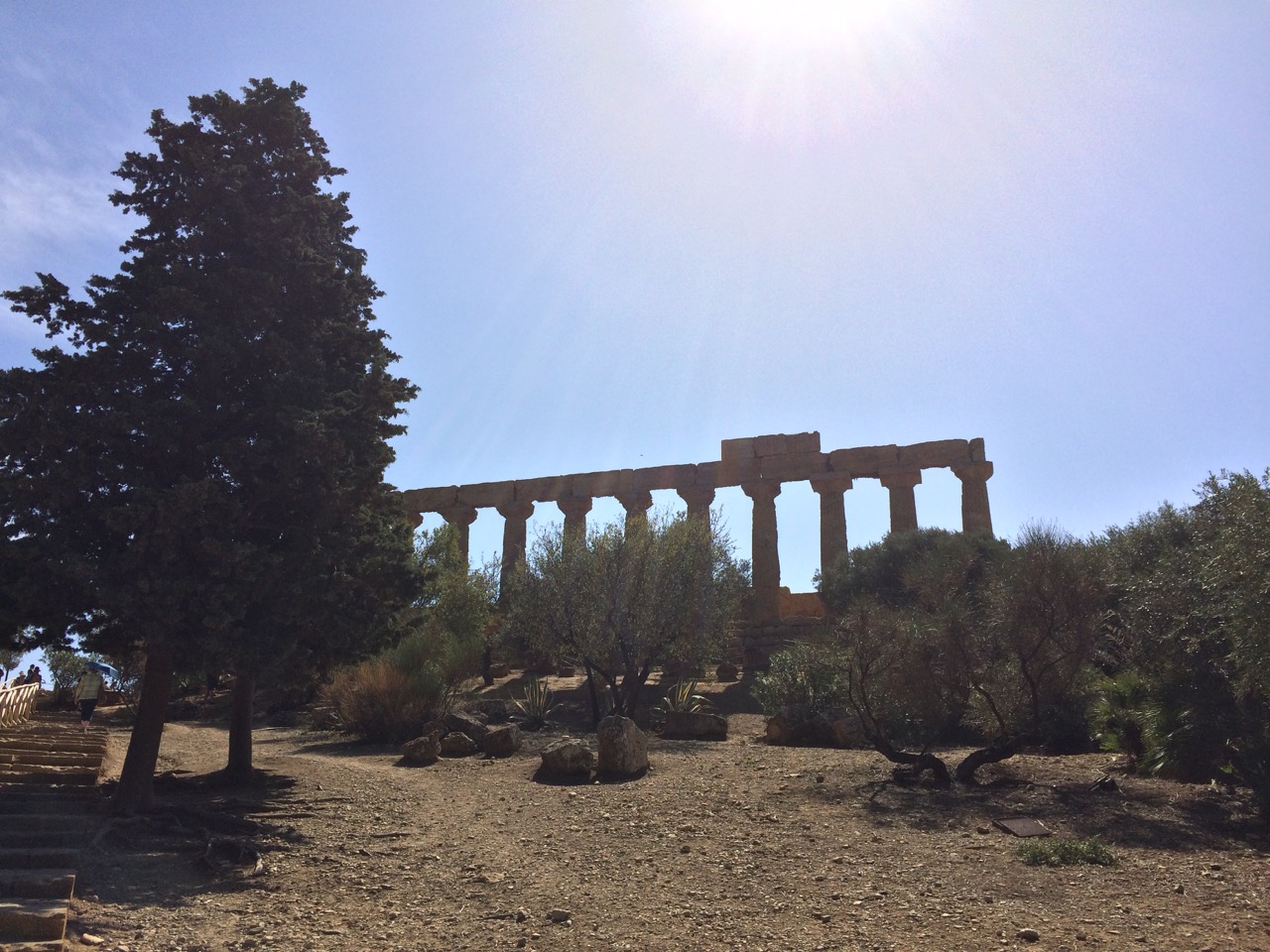 The road turns and magnificent golden-colored temples appear against bright blue skies. It is an unforgettable sight even now, 2,5 thousand years after they were built.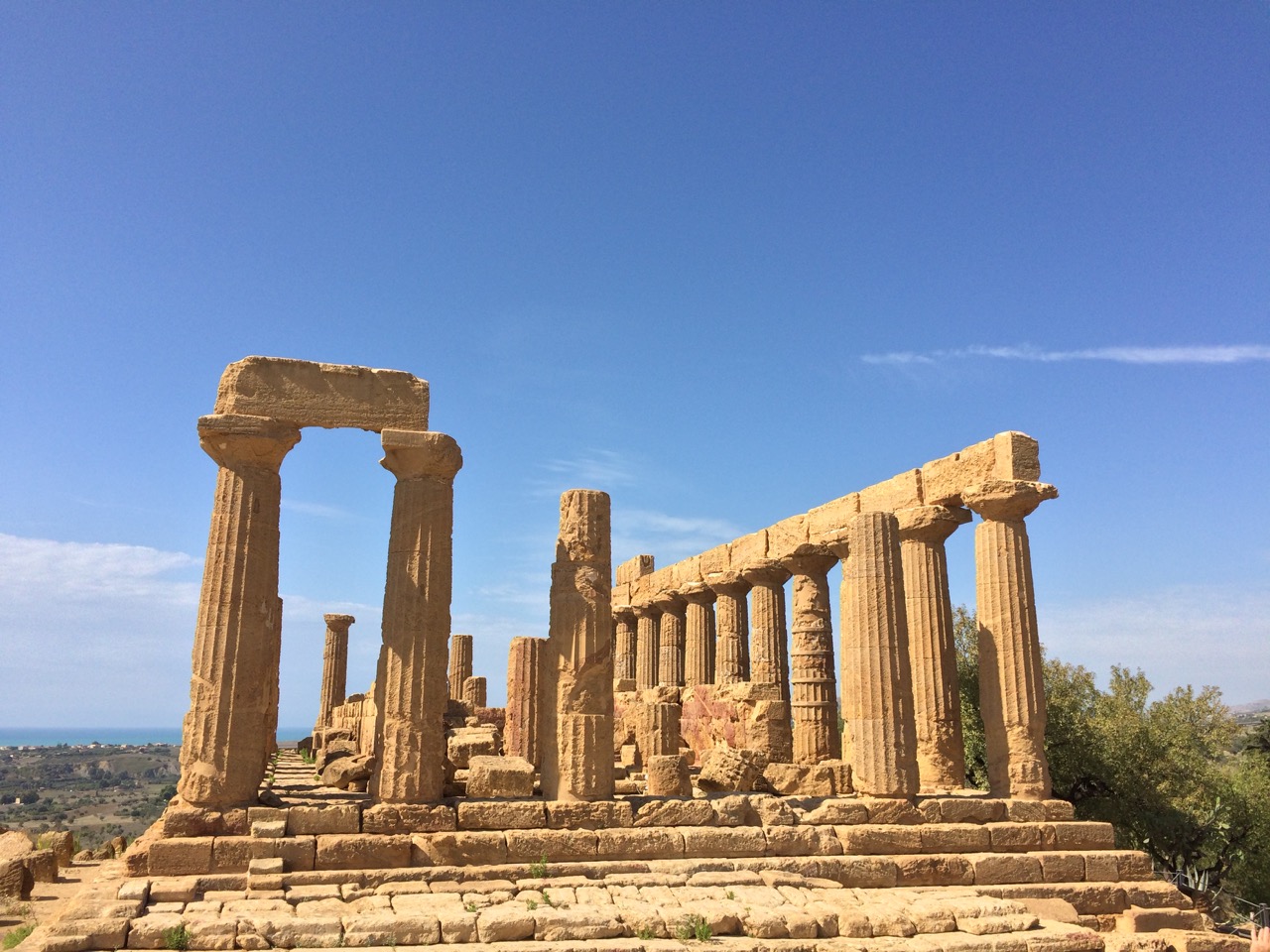 I had some doubts about visiting the Valley of the Temples at first. From all descriptions, it looked like the epitome of a tourist trap.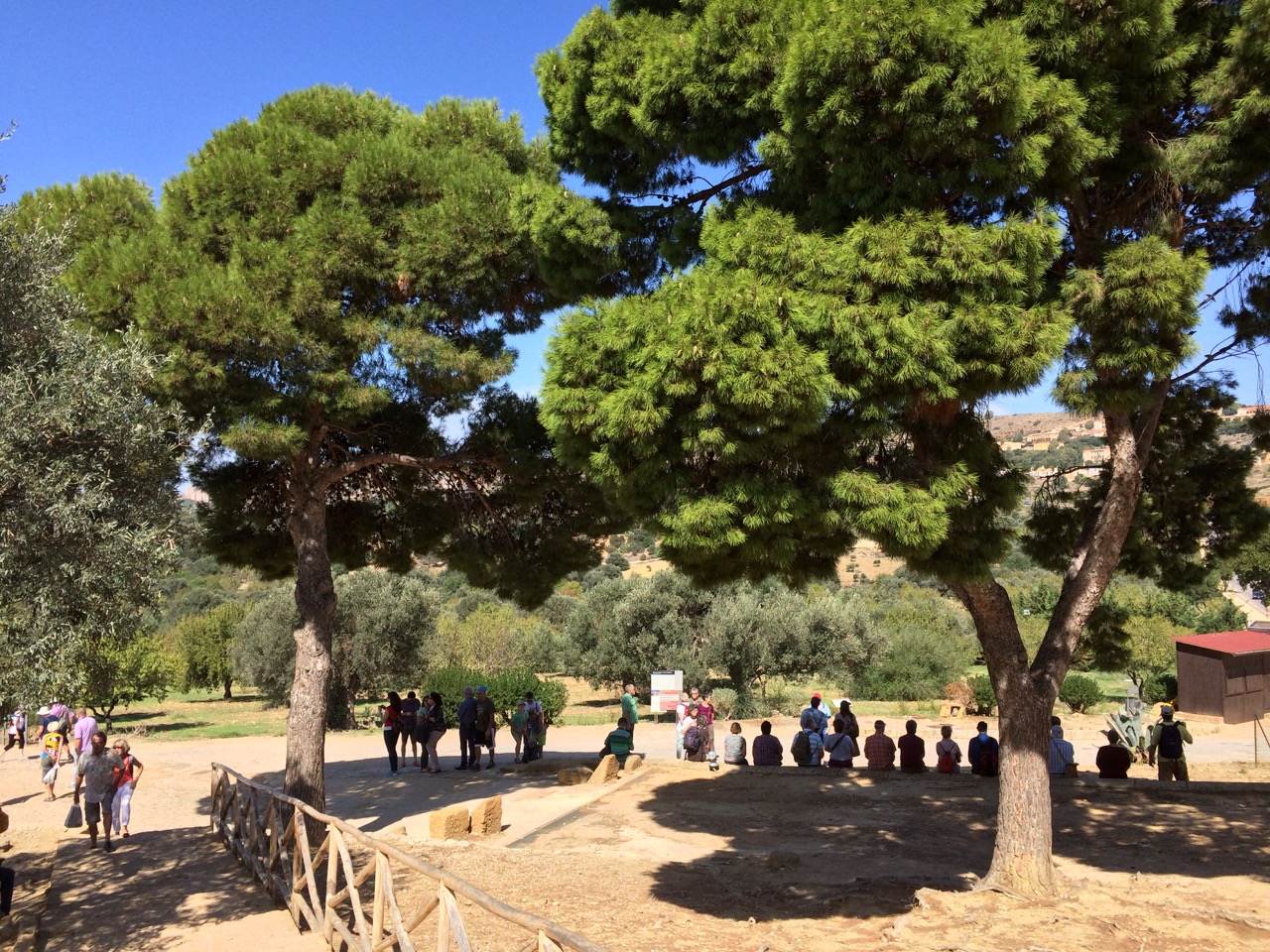 Looking back, I am so glad that we decided to give it a try. No description or photo can reproduce the magic of Doric architecture skillfully embedded into hilly landscape filled with almond and olive trees combined with unforgiving Sicilian sun and an occasional refreshing gust of wind. The Greek poet Pindar once called it "the most beautiful [city] of those inhabited by mortals."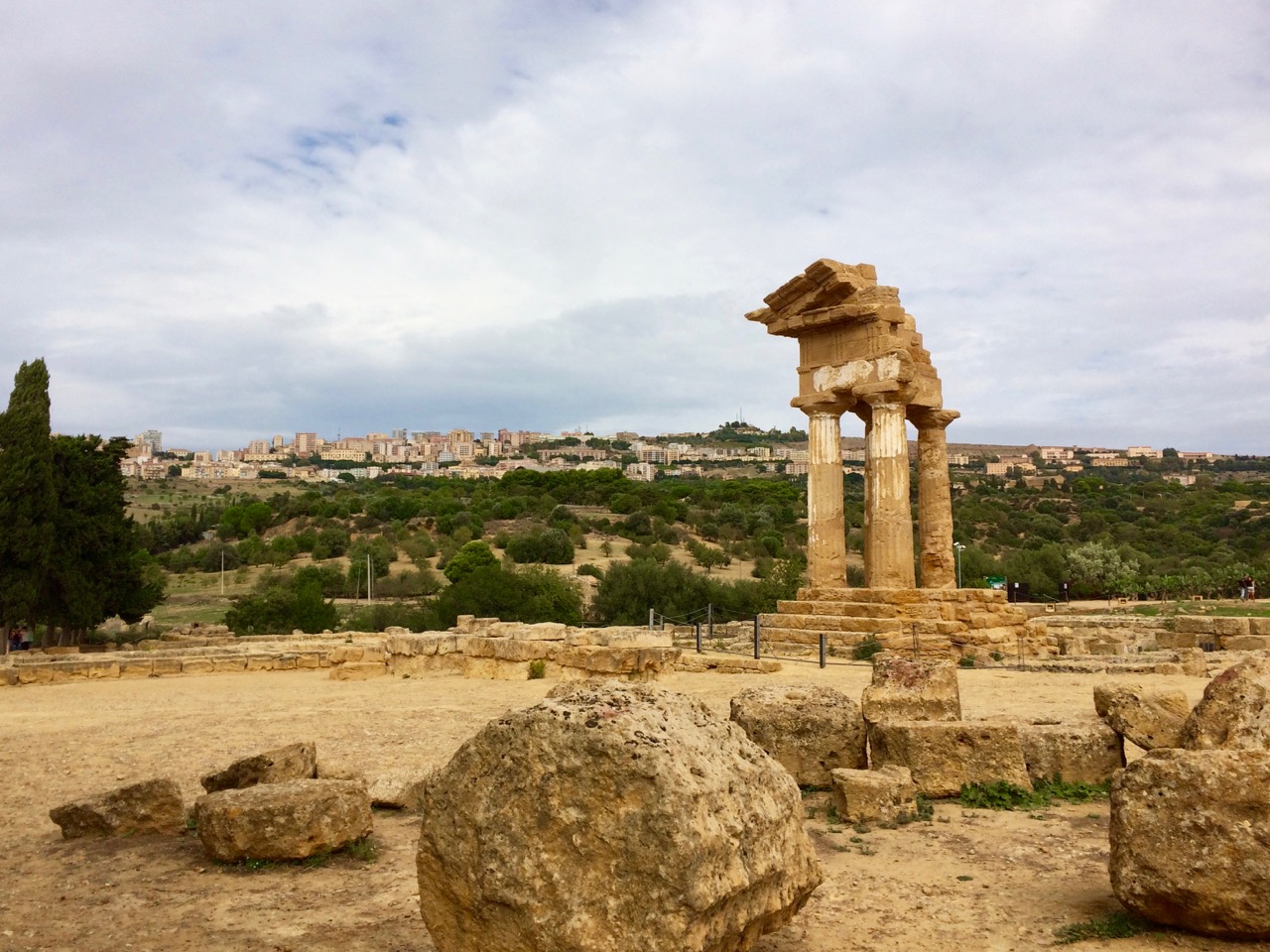 A very short historical note about Agrigento
The city was founded in 580 B.C. by Greek colonists from Gela on a site already inhabited since prehistoric times. They named it Akragas. It grew rapidly, becoming one of the richest and most famous of the Greek colonies. Together with Syracuse, it defeated the Carthagens at Imera in 480 B.C. Later, Romans and Carthagens fought for it. Eventually, Romans captured it in 210 B.C. and renamed into Agrigentum, although it remained a largely Greek-speaking community for centuries after. During Byzantine times, the city experienced an extended period of decline, which continued when it was conquered by Saracens. They pronounced the city's name Kerkent in Arabic, which locals changed to Girgenti. The name lasted until 1927 when it was changed to Agrigento. The city was captured by Normans led by Roger I in 1087. They built Castello di Agrigento to control the area. However, the city never regained it former glory and population continued to decline during the medieval times. The city's inhabitants were among the first to follow Giuseppe Garibaldi in 1860, and enthusiastically supported his conquest of southern Italy in the course of the Unification of Italy. During World War II, the city suffered a number of destructive bombing raids. In present days, Agrigento is known for its exceptional archeological heritage. Located couple kilometers outside of the city, the Valley of the Temples (Parco Archeologico Valle dei Templi) is the site of the best-preserved Doric temples outside Greece. It's been a UNESCO World Heritage site since 1997.
Enjoy the photos!
Share this article on Pinterest by clicking Pin it button