In this post: come for cedars, stay for a hike; how to get to the Cedar Valley; Cyprus cedar explained.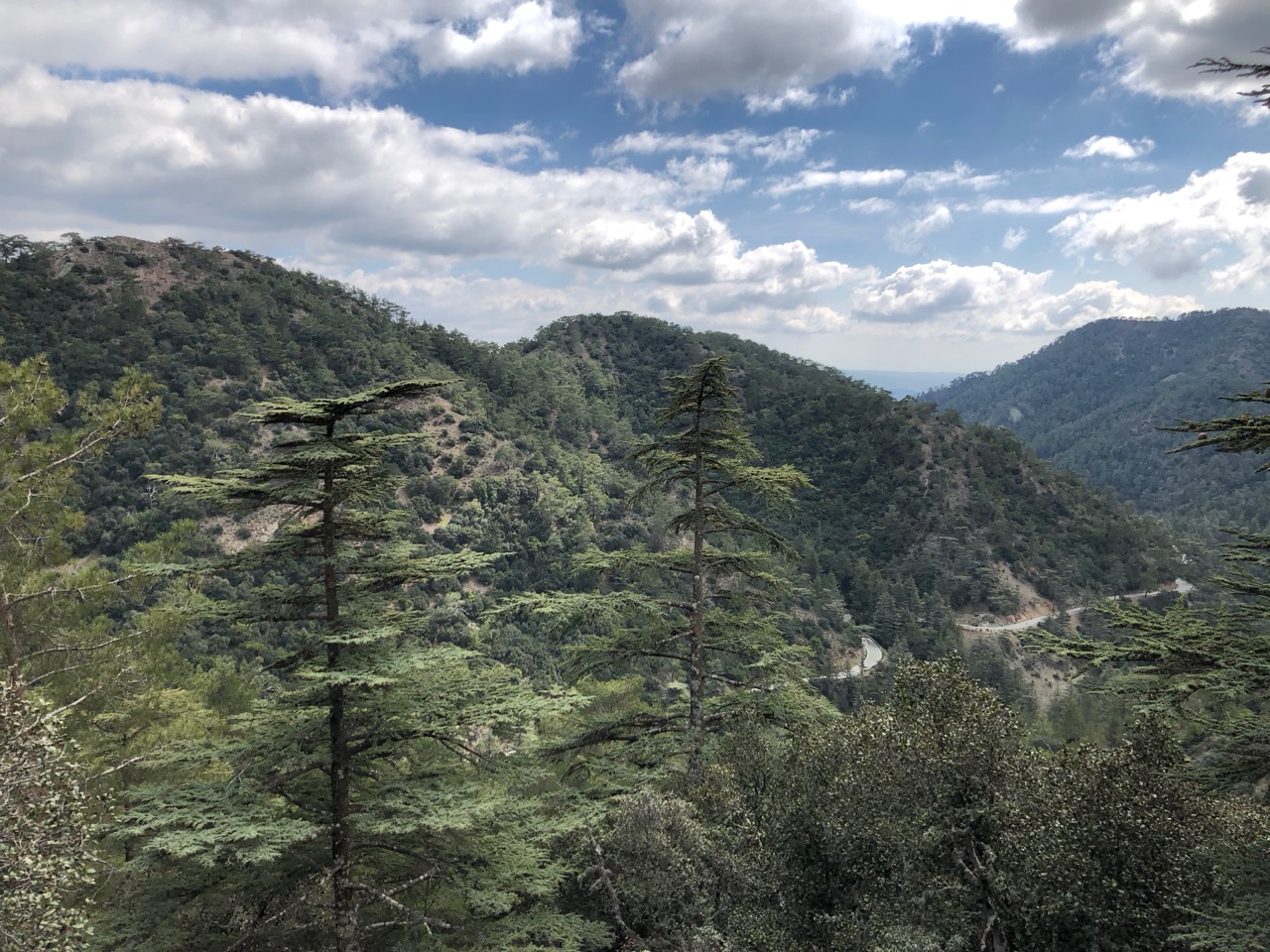 Dust off your hiking boots, grab a bottle of water and let's go see some cedars. Whoa, wait a minute. If we were in Lebanon or Siberia, it would sound just right. Cyprus though… well, I never heard about Cyprus Cedars before.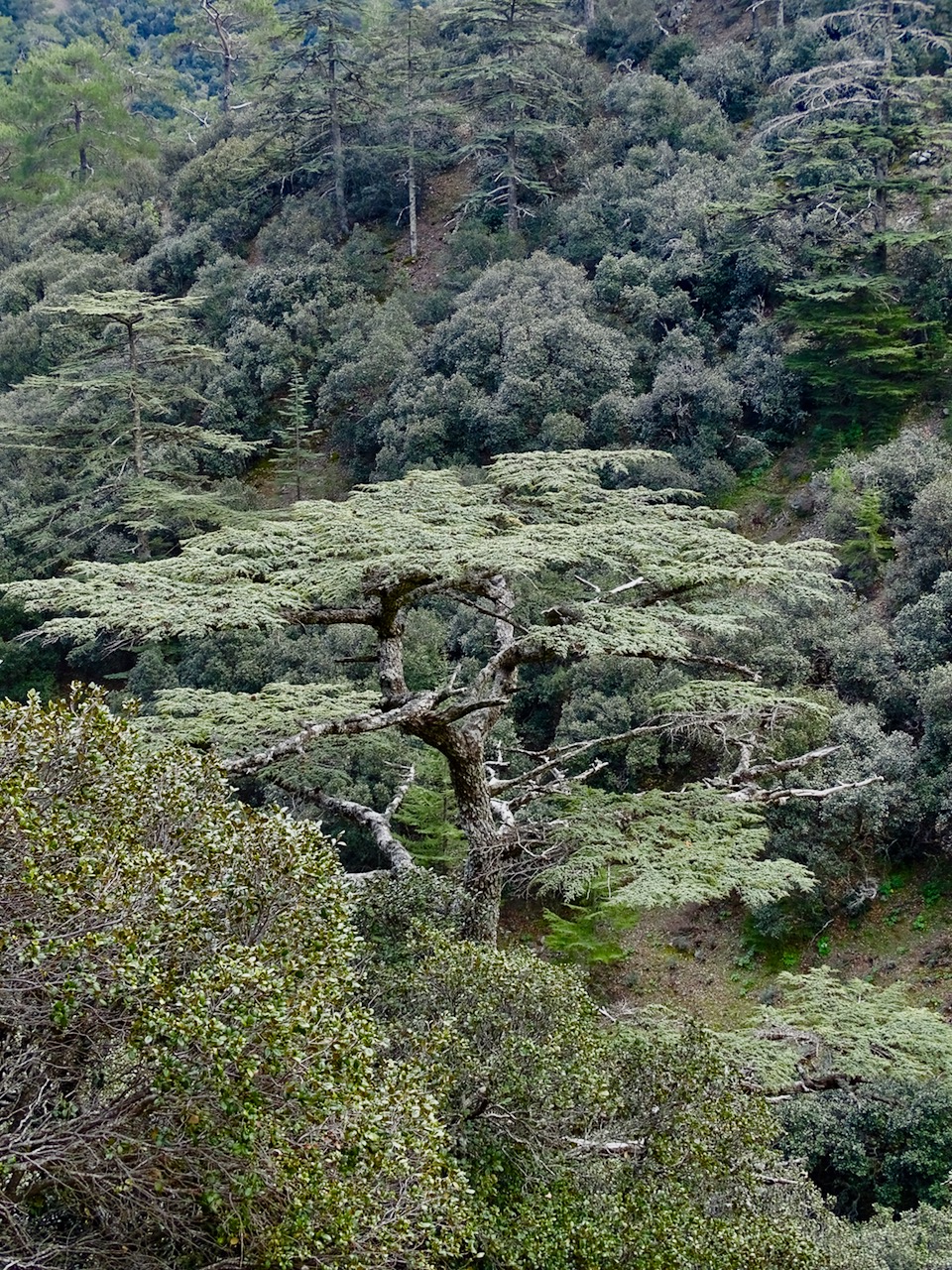 I am not a botanist though. Mother Nature is unrelentingly creative. Who knows what it has in store for an unsuspecting onlooker. I just keep an open mind and… let's go. Cedar Valley, here we come!
The valley is located literally in the middle of the Paphos Forest. Getting there is an adventure by itself. There are just a few options. Regardless of starting point, they all are narrow windy mountain roads. They all paved, so 4×4 is not necessary. An optimist would admire stunning views and crystal clear air. A pessimist would grumble about an excessive amount of Dramamine needed to finish the journey.
It took us about an hour to get to the valley. It could've been even less, but we stopped over and over again to take pictures.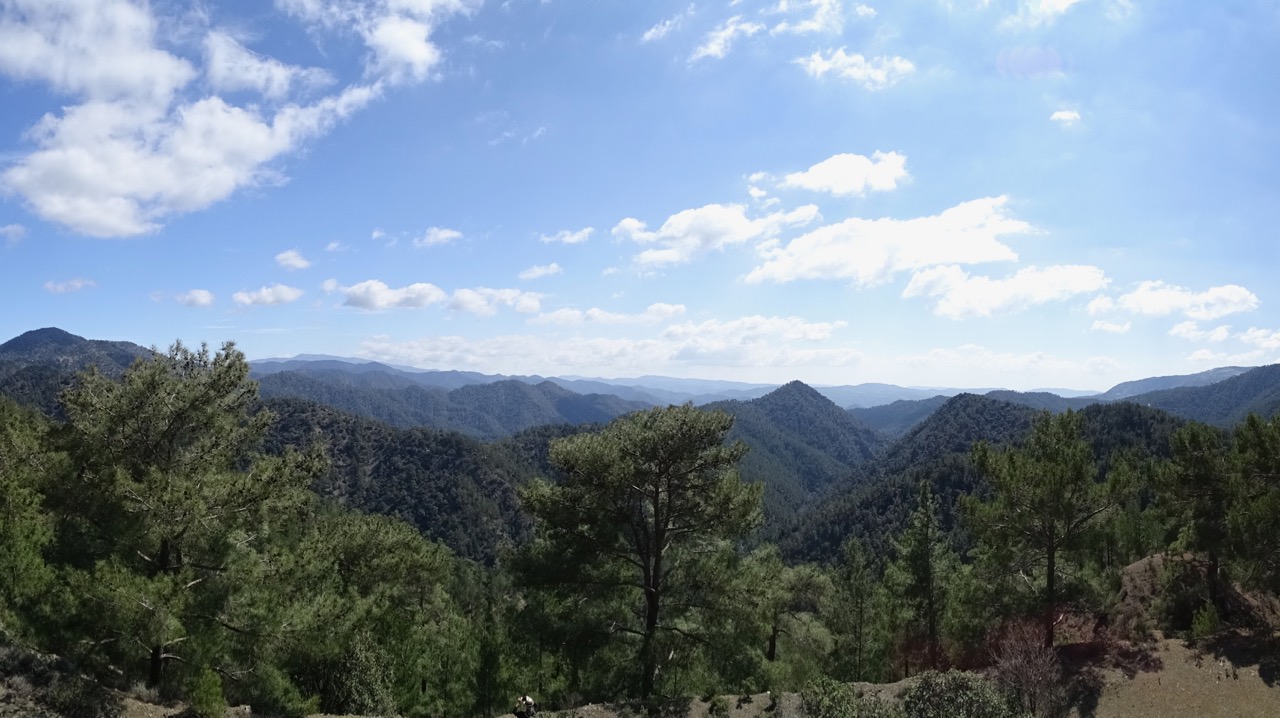 Every turn revealed amazing ridges and vistas. No aspiring photographer could miss these opportunities. Thus, a notion of time became irrelevant in the presence of eternal beauty.
With a buildup of this magnitude, the final destination has to be exceptional. Friendly warning: do not confuse a parking area with the Cedar Valley. Seriously. Some visitors get upset when cedars do not jump right in front of them. You have to earn their respect. Get out of the car and be ready for some exercise.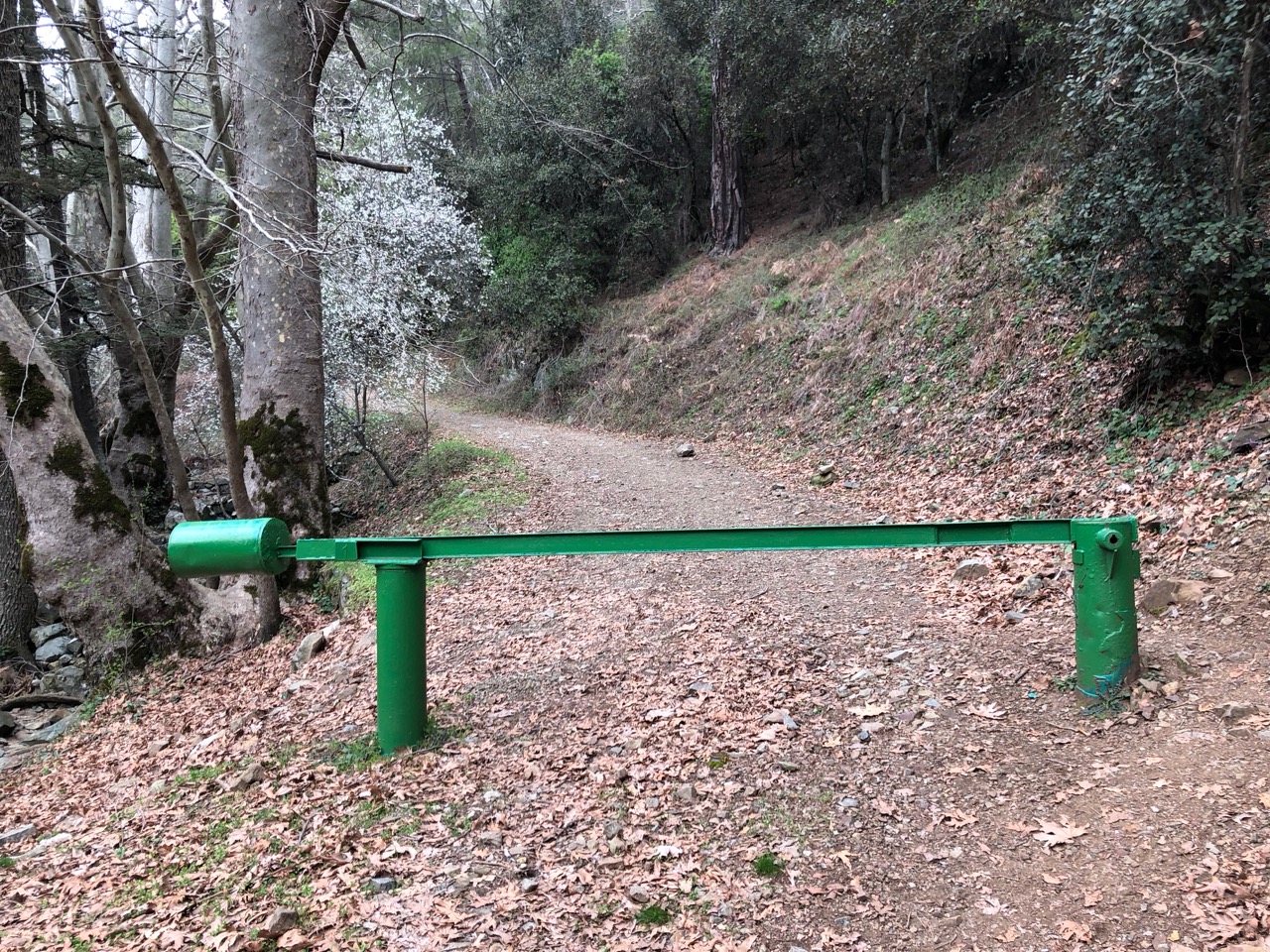 The hiking path follows the narrow stream, eventually crosses it and steadily climbs along the mountainside.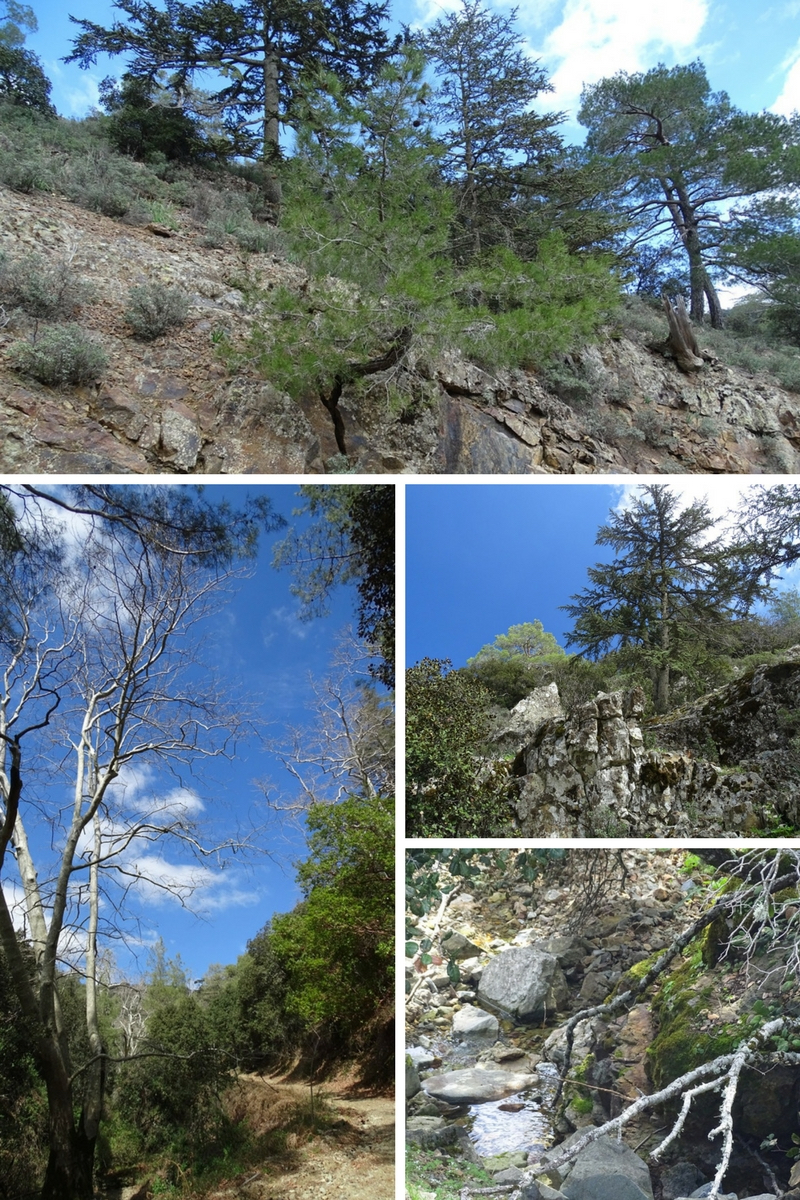 That's where cedars rule. You can't miss their exotic shape. The distinct horizontal layers are unique and stand out from the rest of the forest.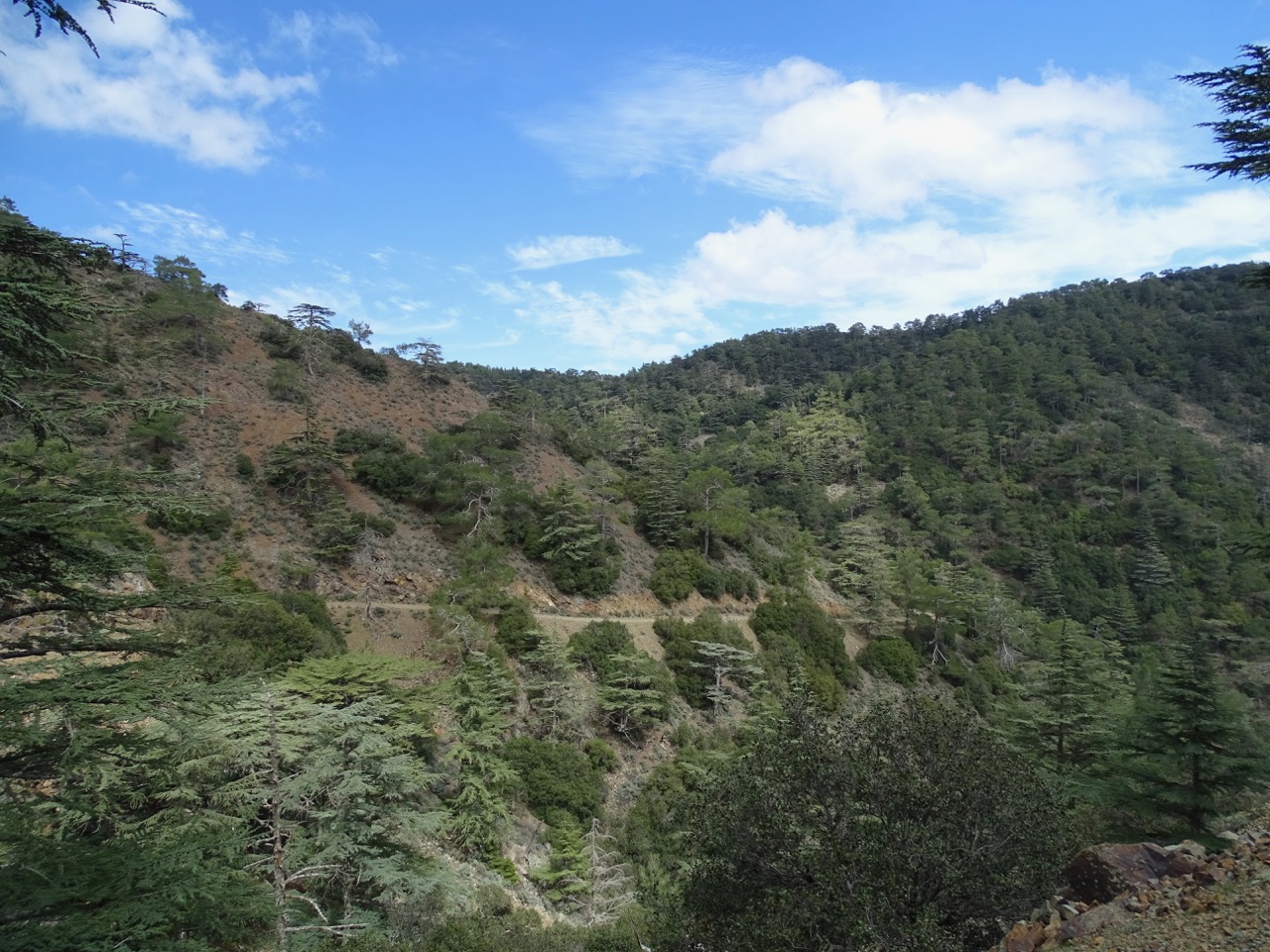 To be fair, the name could be misleading. If you are used to vast American or Australian landscapes, you are up for a disappointment. The valley per se is fairly small, narrow and densely covered with trees.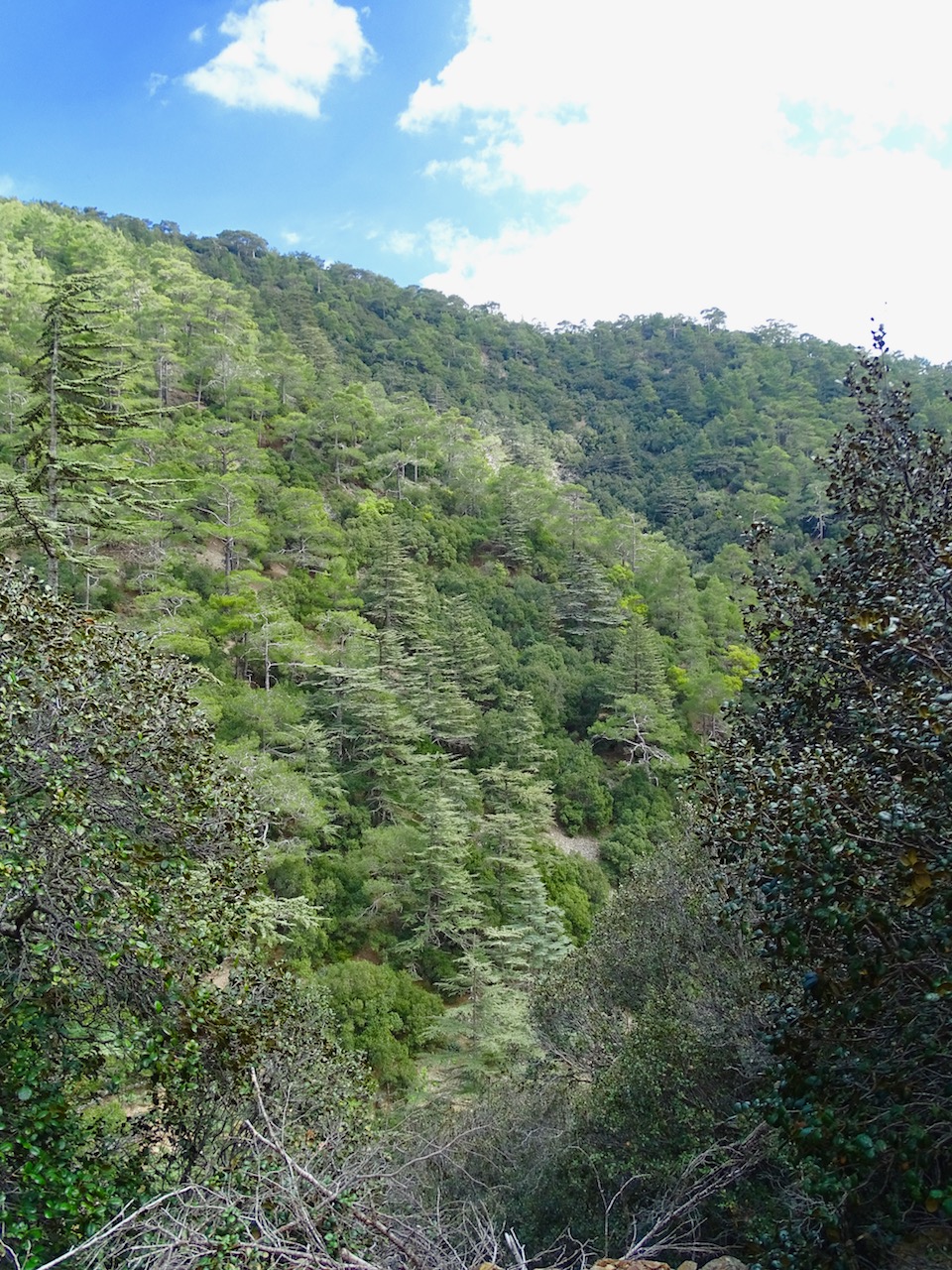 However, the size does not really matter if you are up for a hiking excursion along the mountain track. It quickly leaves the valley behind and weaves for miles and miles up and down through the forest.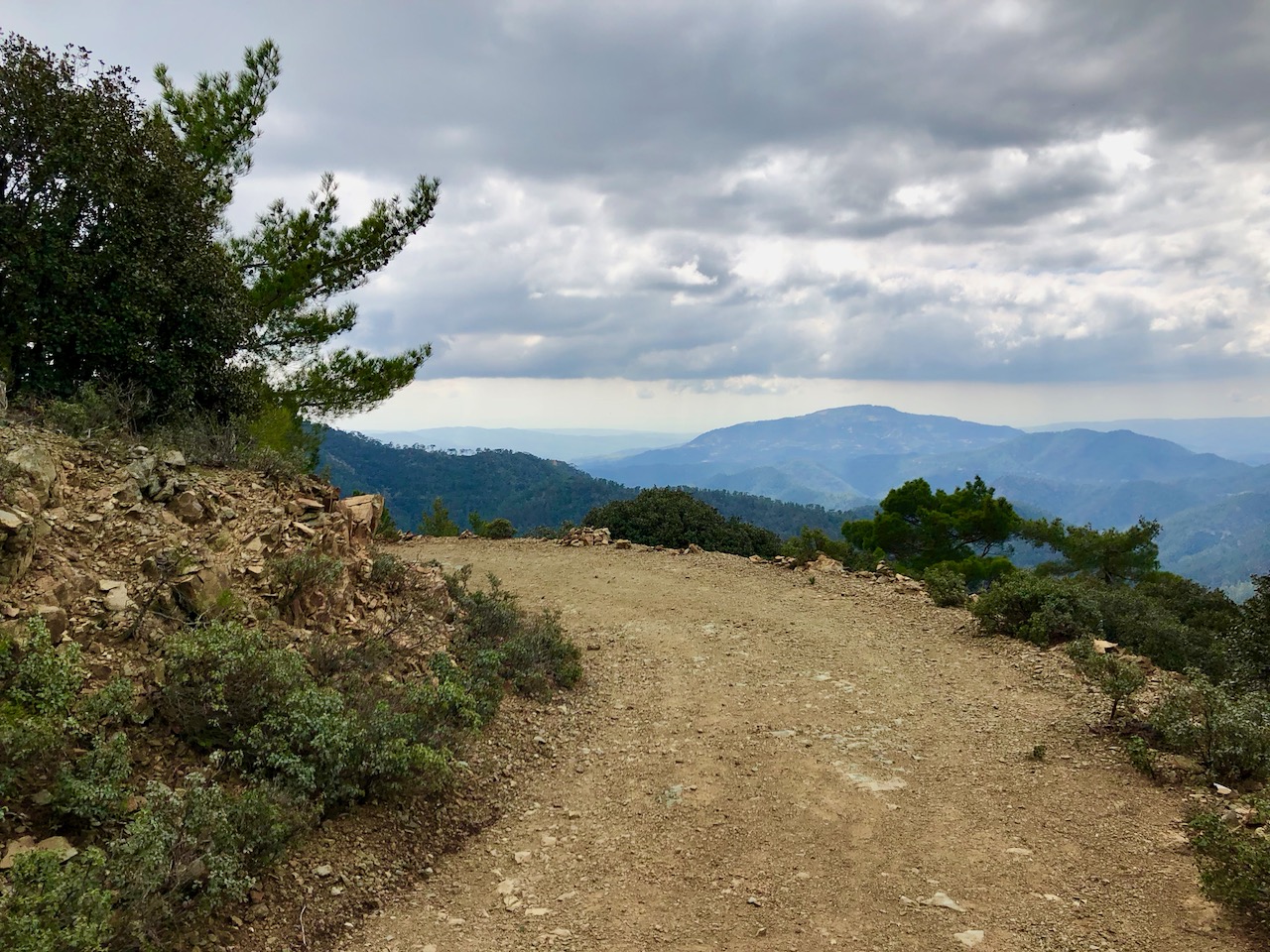 The views are astonishing and would keep you entertained for hours.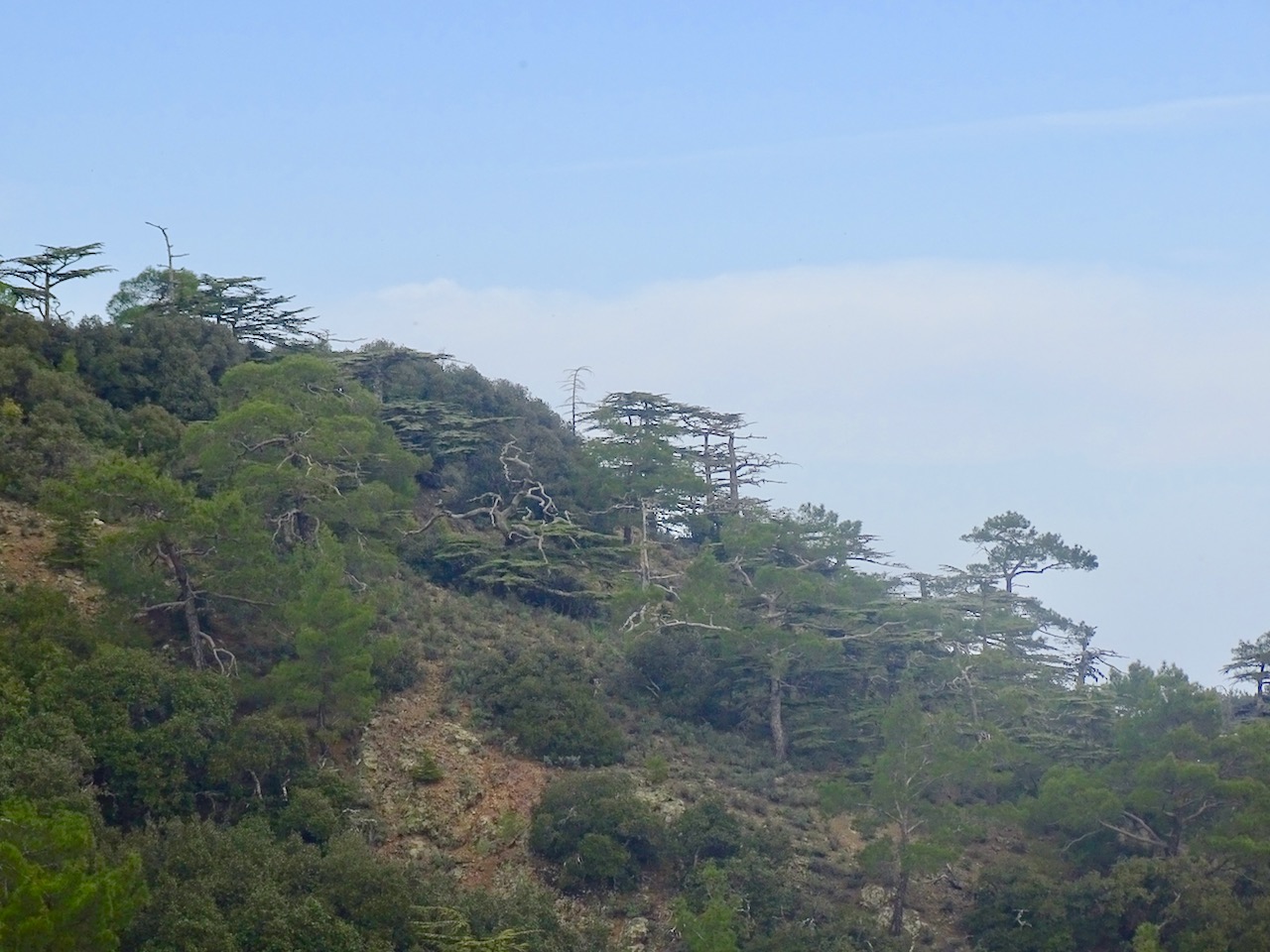 Just do not forget that it's better to get back to your car before dark.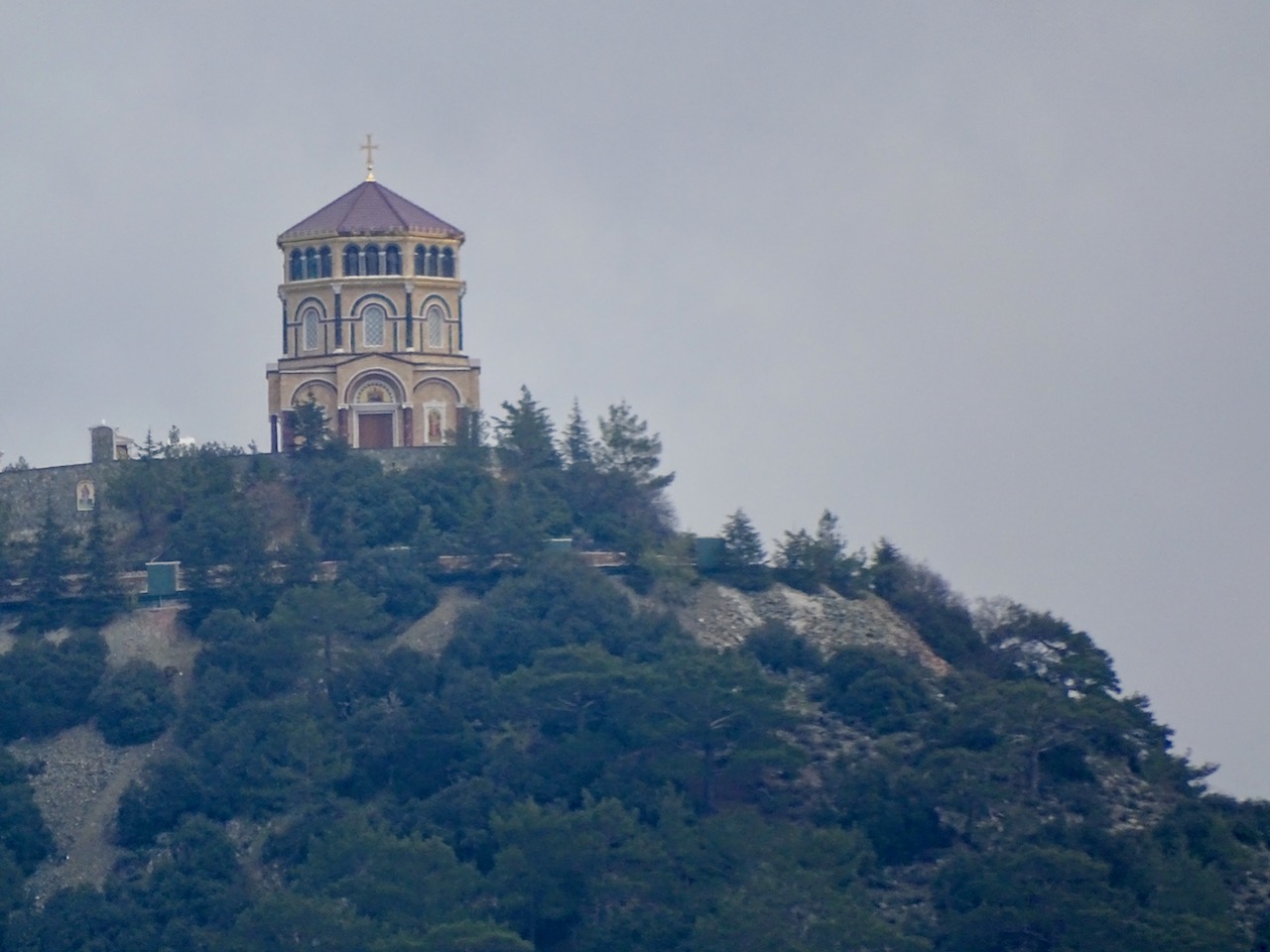 If you are lucky or time your visit wisely, you would enjoy Cyprus cherry blossom.
The legend
The Cyprus Cedar is also known as Holy Mary's pine. According to local folklore, when Virgin Mary visited Kykkos Monastery, the pine trees knelt down honoring her as she was passing by. She rewarded them by changing their shape into these ones of a kind beautiful trees.
What is Cyprus Cedar
The Cyprus Cedar belongs to the family of Pinaceae. It is the only endemic tree species growing in Cyprus.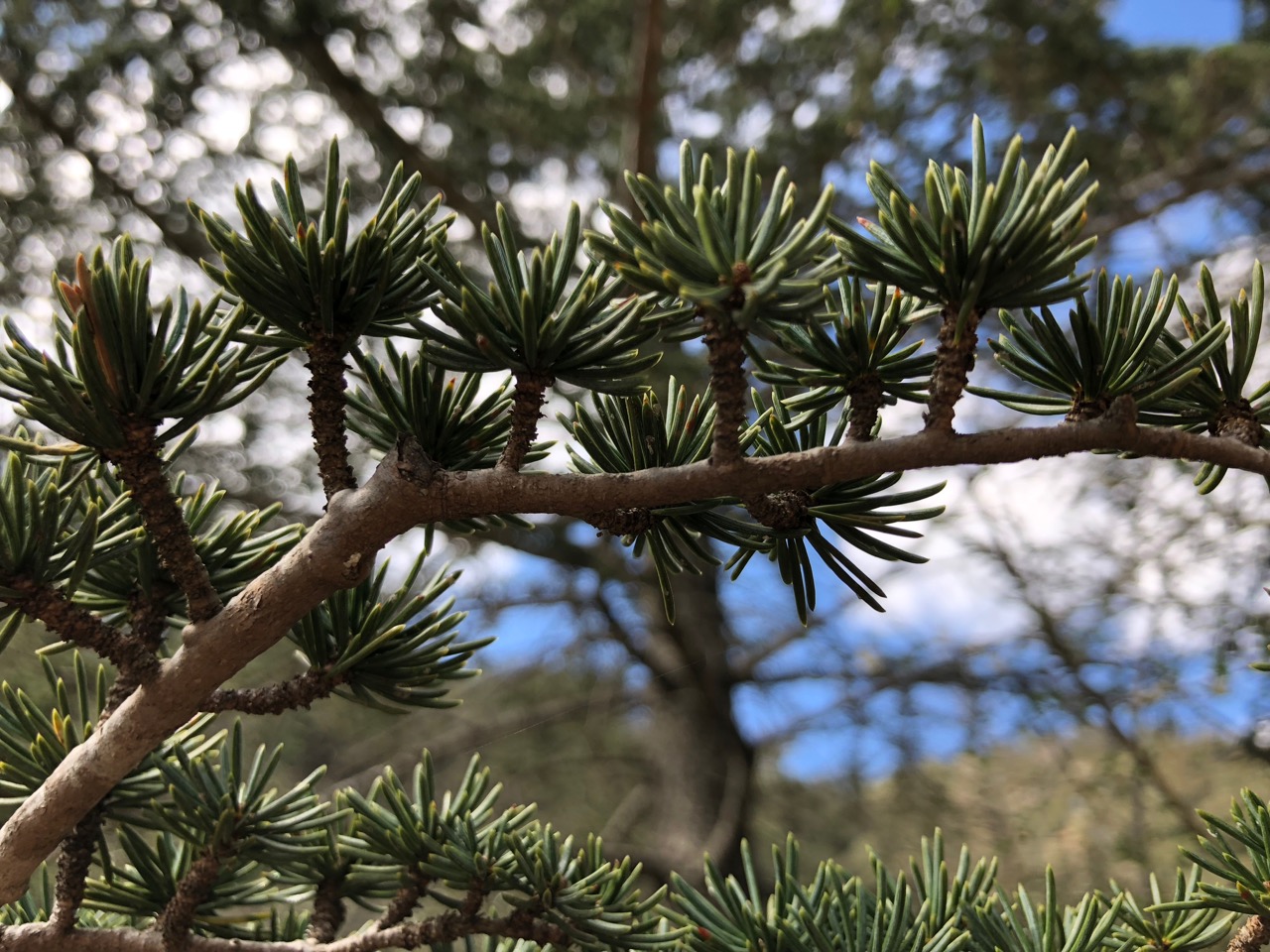 The genus of Cedrus (common English name cedar) is represented by four closely related species inhabiting the area from the Himalayas in the East to the Atlas mountains in the West. The fossil evidence supports this theory. Fossils were discovered in Western Kazakhstan, Southern Europe, Central Europe and the Ahaggar Massif in central Sahara. Unfortunately, it's not certain whether the Cedrus ever had a continuous distribution along this path.
Cedrus brevifolia is found exclusively in Cyprus, Cedrus libani(aka the Cedar of Lebanon or Lebanon cedar) in Turkey, Syria and Lebanon, Cedrus deodara(the deodar cedar, Himalayan cedar, or deodar/devdar/devadar/devadaru) in the Hindu Kush, Karakoram and the Indian Himalayas and Cedrus atlantica(the Atlas cedar) in the Atlas mountains of North Africa.
The Cyprus Cedars grow in five small neighboring areas of Paphos Forest covering about 700 ha on stony mountainsides at elevations between 900 and 1400 meters.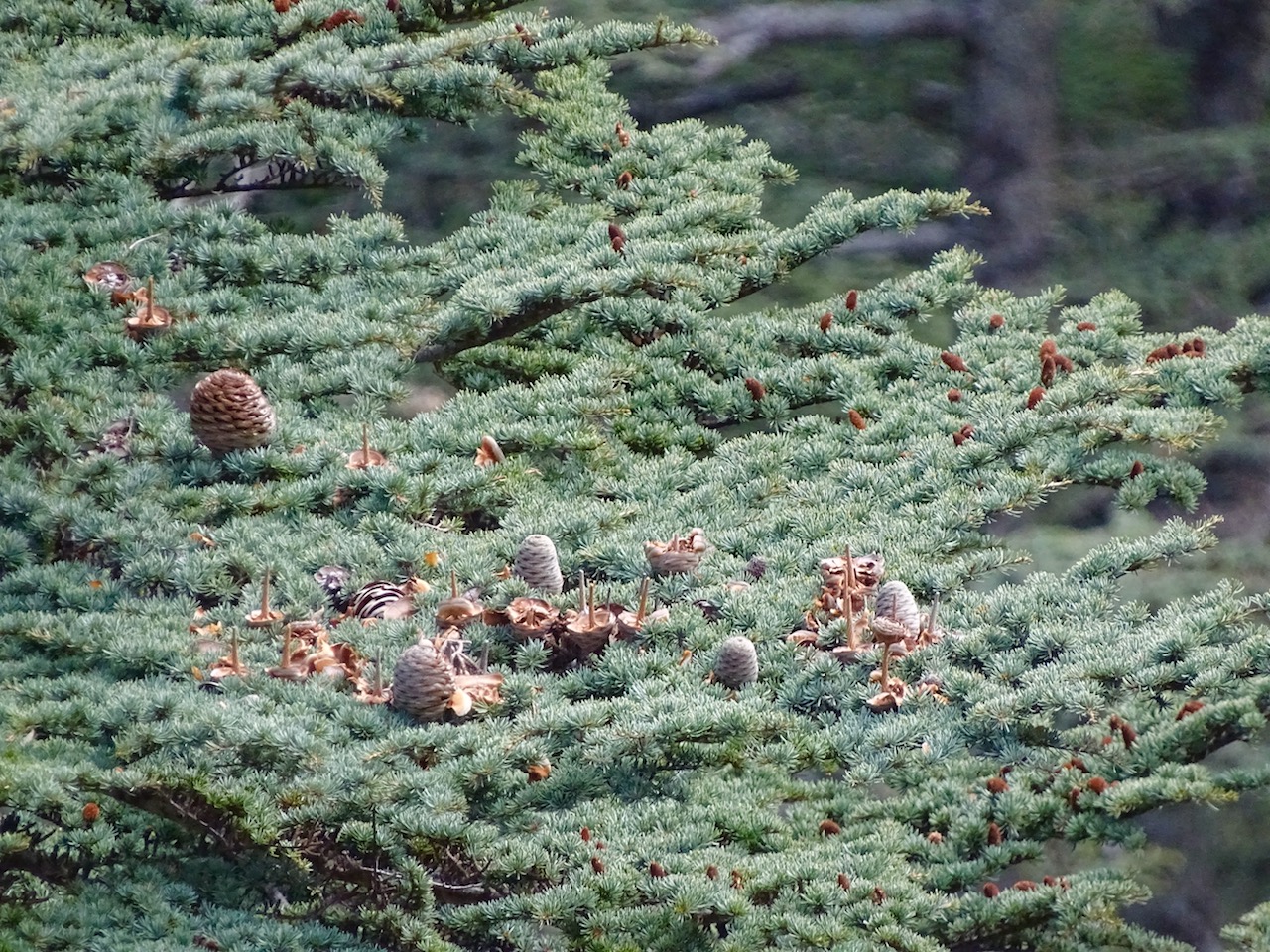 The Cyprus Cedar was well-known during ancient times. It was mentioned by Theophrastus and Pliny as an important forest tree. Sadly, island's cedar population greatly diminished in the past centuries. In 1879, the Forestry Department adopted conservation measures for Cyprus Cedars protection. Currently, there are just a few pockets of Cyprus Cedars left in the Paphos Forest.
Practical advice
Too often, visit to the Cedar Valley gets sandwiched between other activities. Kykkos Monastery and mouflons receive an unfairly greater share of attention leaving cedars in the shadow. I beg to differ. Plan a daylong trip to the valley: combine viewing these magnificent trees with hiking.
Having said that, there is no reason not to visit mouflons on the way back home. Mouflon Enclosure near the Stavros tis Psokas Forest Station is just a short drive from the valley.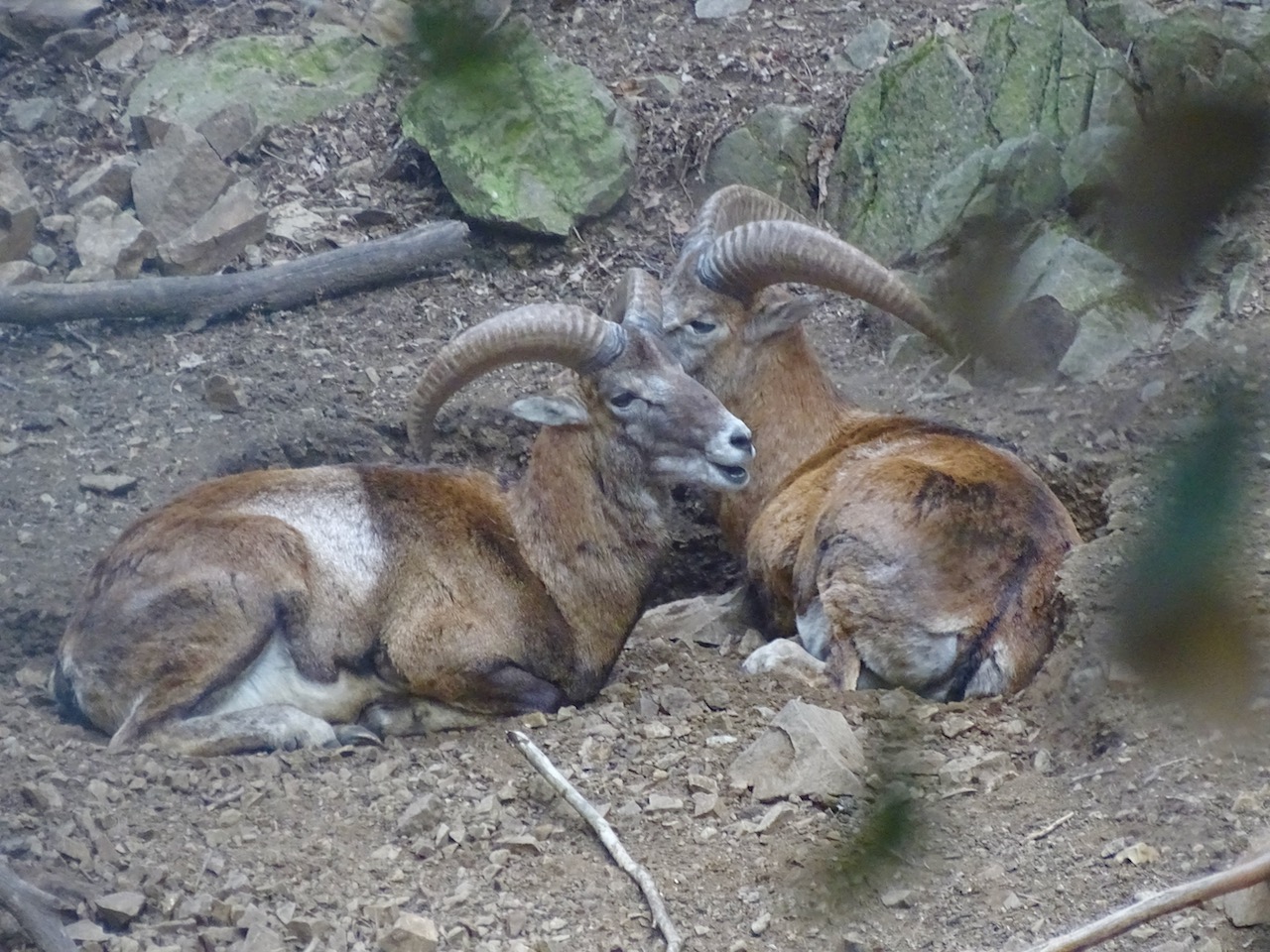 Mouflon Enclosure is not marked on Google Maps but here is the exact location:

Enjoy your visit!
Share this article on Pinterest by clicking Save button