In this post: Casablanca, the classic American flick; Rick Blaine and his gin joint; Rick's Cafe – from celluloid to real life; sneakers and backpacks are not welcomed.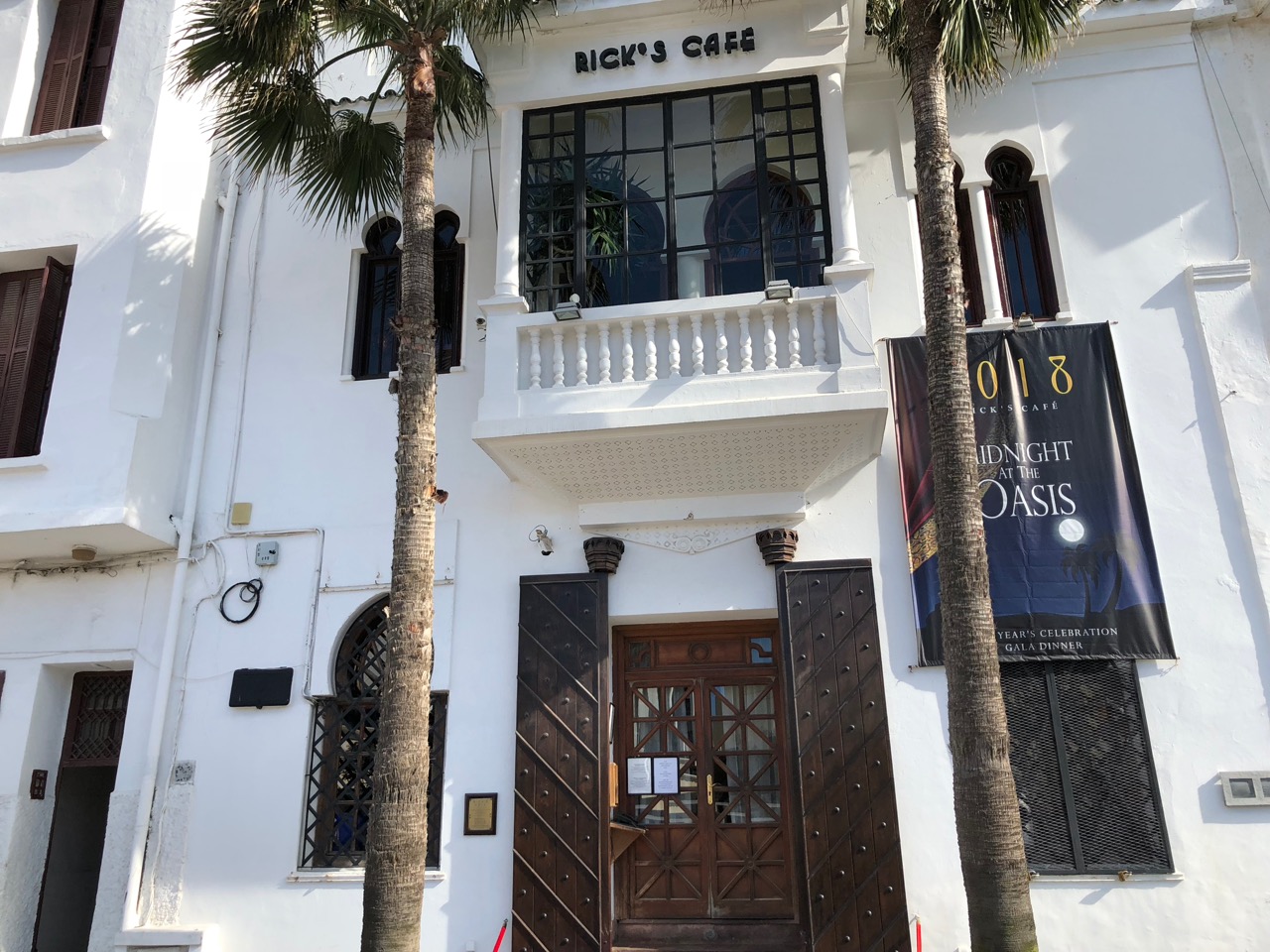 I am a fan of Casablanca. The motion picture, not the city.
I was asked once: "What movie inspired you to go traveling?" Tons of travel flicks immediately come to mind. The Beach, Bucket List, In Bruges… Lost In Translation is a good choice. For me though, there is no contest. Casablanca is the one. On the surface, it seems to be a love story set in Morocco. However, the film was actually a classic piece of anti-fascist propaganda masquerading as popular entertainment. Released in 1942 in the aftermath of the Japanese attack on Pearl Harbor, it was meant to support American participation in the Allied Forces' struggle against Germany. Casablanca was shot entirely at Warner Bros. Studios in Burbank, California thousands of kilometers away from the namesake city. More than 75 years later, the movie still retains its cult status and remains classic from Hollywood's golden era.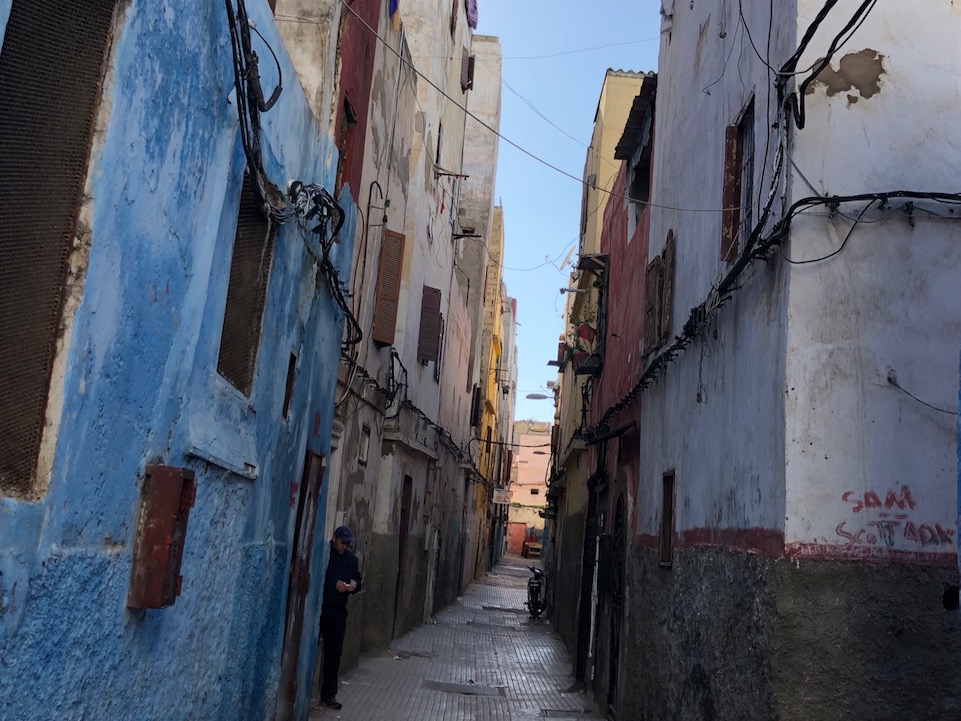 More than three-quarters of the century later, Casablanca the movie became the catalyst for our trip to Casablanca the city. How would it feel to walk the streets immortalized in one of the iconic films? Who cares that the movie was shot at the studio. We will be looking for the vibes and atmosphere instead of physical evidence.
There is only one place in Casablanca that has the direct link to the movie – Rick's Cafe. The main character, an American expatriate Rick Blaine owned a swank nightclub in Casablanca called "Rick's Café Américain" Perhaps, you know his famous line "Of all the gin joints in all the towns in all the world, she walks into mine."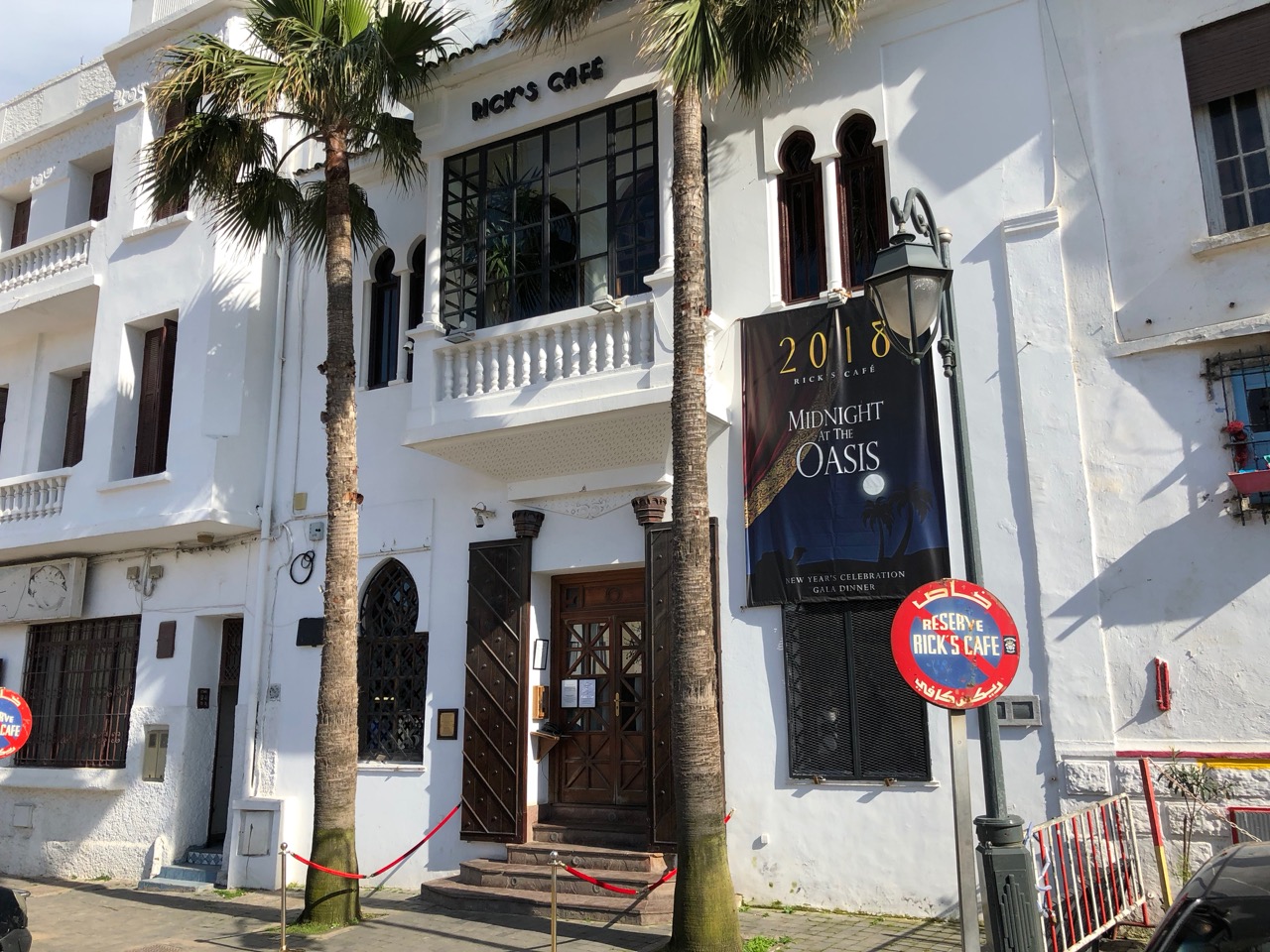 There is a remarkable story behind Rick's Cafe. It is a brainchild of a former US diplomat and a current proprietor of the joint, Kathy Kriger. Just like Rick in the movie, she lives above the restaurant and manages everything from welcoming guests to supervising menu.
Feeling that Casablanca would benefit from having a replica of the famous gin joint, she bought a rundown 1930s mansion by the ocean next to the Naval Officers Club. After years of extensive renovation, the restaurant opened doors in 2004.
Set in an old courtyard-style mansion built against the walls of the Old Medina, the restaurant is filled with architectural and decorative details reminiscent of the film: curved arches, a sculpted bar, balconies, and balustrades.
I found numerous articles about Rick's Cafe in some prominent publications and travel guides. Naturally, it quickly became a must-visit tourist attraction.
I admire the determination and resolve of the proprietor. Any renovation project is complicated. Renovating an old mansion in a foreign land is an enormous task. For this, I take my hat off. However, from the cultural point of view, it reminds me of Disney Castles. They are pretty and fun to visit, but if you do not have time you do not miss much.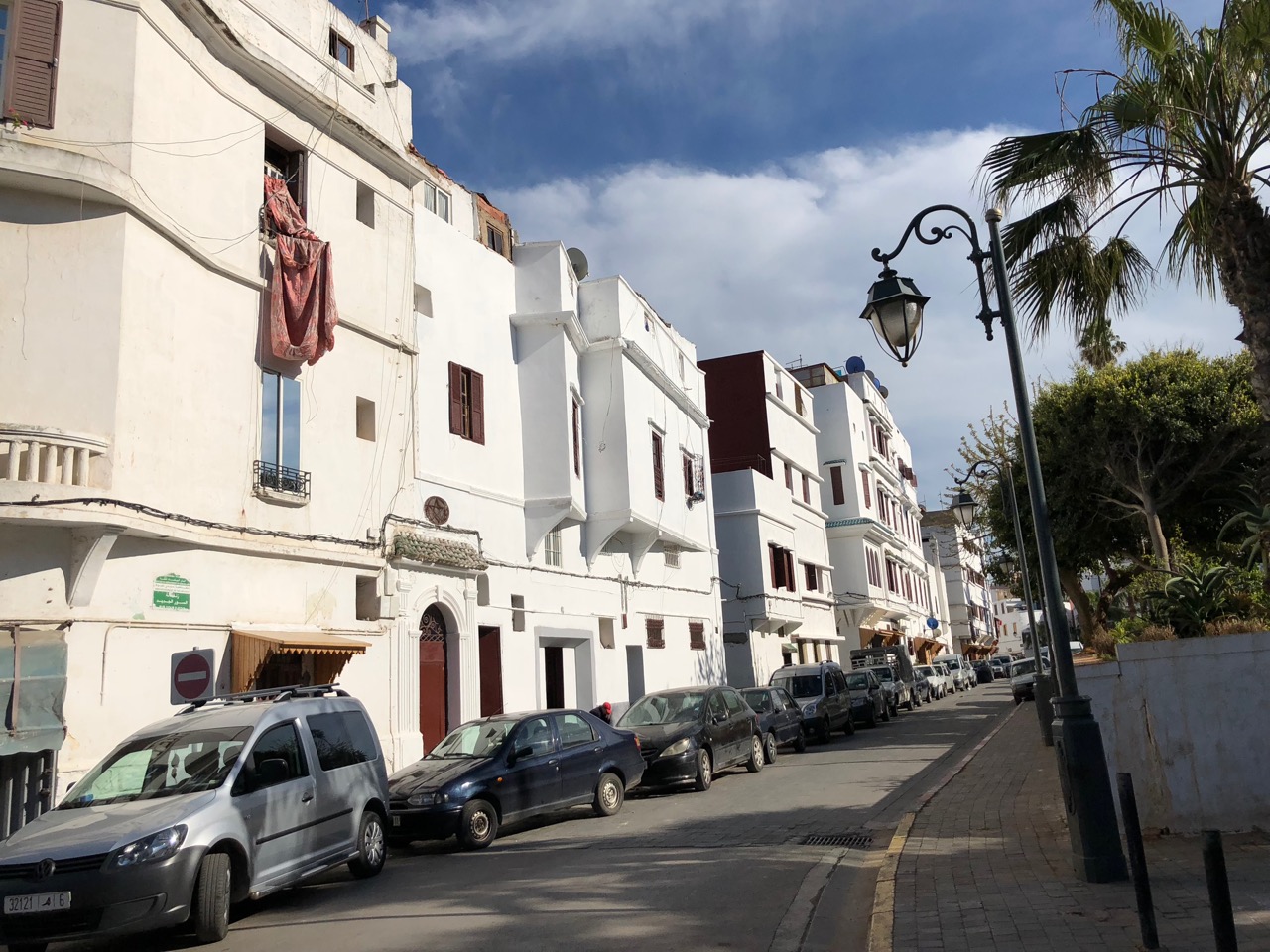 Nevertheless, on the second day in Casablanca, curiosity brought us to the place. Time was nearing 5 o'clock on a sunny afternoon. My mind was preoccupied with a thought about cold beer and a comfy chair to get a brief break from a long walk around the city.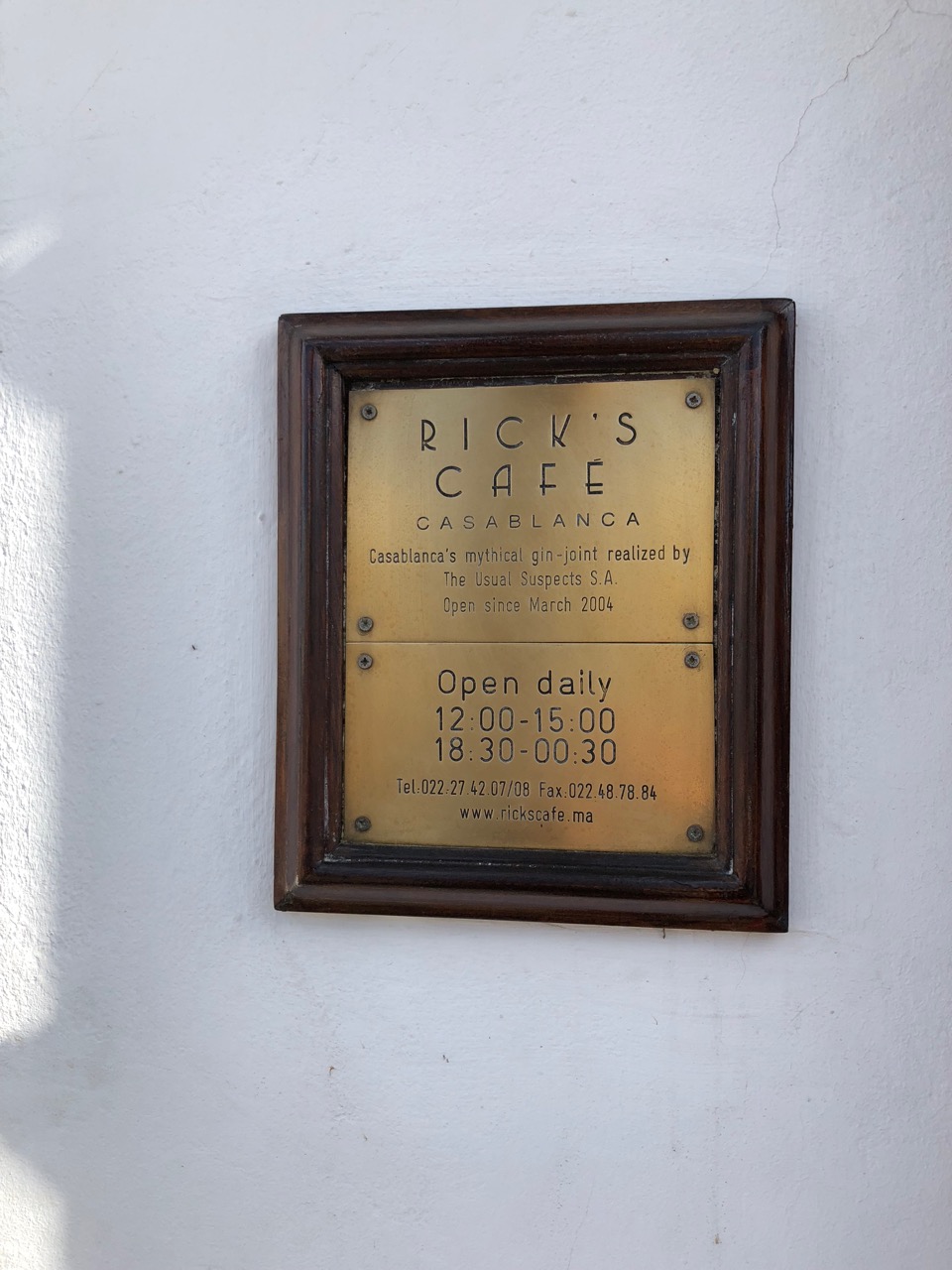 The second notice – the dress code – was more surprising.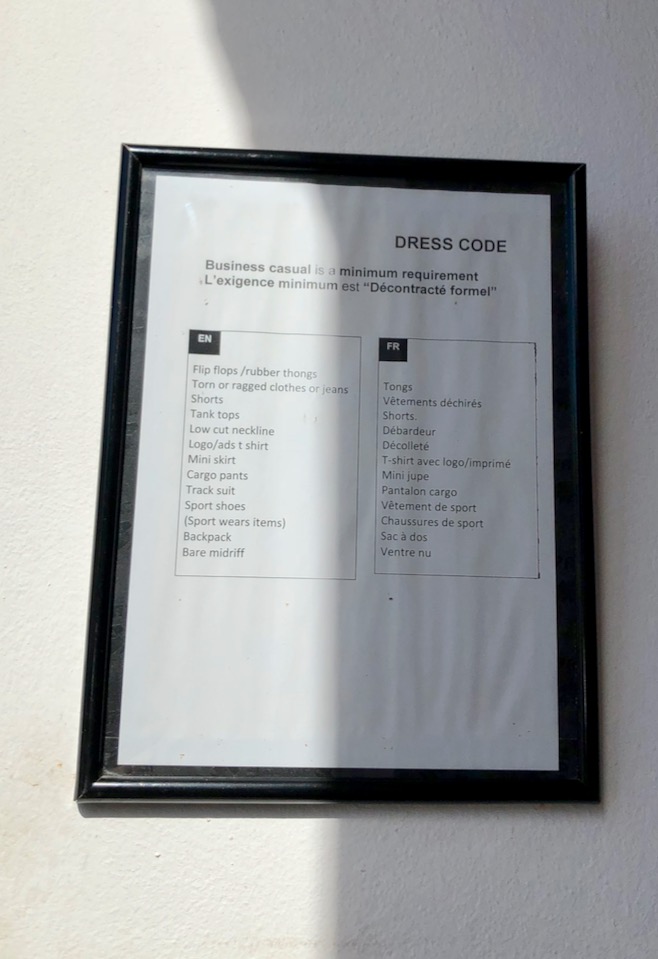 I am all for looking decent and presentable. Nobody wants to deal with the riffraff. I am also glad that Kim Kardashian and her posse are not welcomed at Rick's cafe. However, I fail to see what is wrong with wearing cargo pants, sports shoes or carrying a backpack. As a traveler, what am I suppose to wear for a daylong walk around the city? And how am I going to deal with all photo equipment without my trusty backpack?
First, I thought about "lost in translation" misunderstanding. Apparently, it's not the case according to this explanation on Rick's Cafe website. I agree that torn or ragged clothes, tracksuits, and bare midriff are inappropriate. Tank tops and mini skirts are the grey areas. Some formal dresses are as revealing as tank tops and who is going to police the length of skirts? As for the rest of the list, I find it uncomfortably snobbish. I won't be back.
Practical advice
do not forget to make a reservation first
comply with the dress code