In this post: car hire vs. car rent; five stars to Elephant rent a car; Pentaras Rentals and Suzuki Jimny 4×4 experience.
Can you recommend a Car Hire Company in Cyprus? This has to be one of the most popular questions peppering travel forums and discussion boards.
Let's clarify terminology first. To an American ear, "car hire" sounds confusing. In the US, hiring a car implies that it would be driven by a chauffeur that came with it. The term "car hire" per se does not exist. Limousine service is the closest US can offer. In British English, on the other hand, hire a car means precisely the same as American car rental. Since Cyprus speaks British English, we adopt their version for the purpose of this post. From now on, we would be talking about car hire companies.
We wanted to hire a car for our most recent trip to Cyprus. Living 3 months in a villa situated somewhat off the beaten path was a good reason. Plus, we wanted to have the ability to visit remote places. The island's public transportation is pretty good: affordable, buses running on-time and connect many places. Yet, having a car gives more freedom.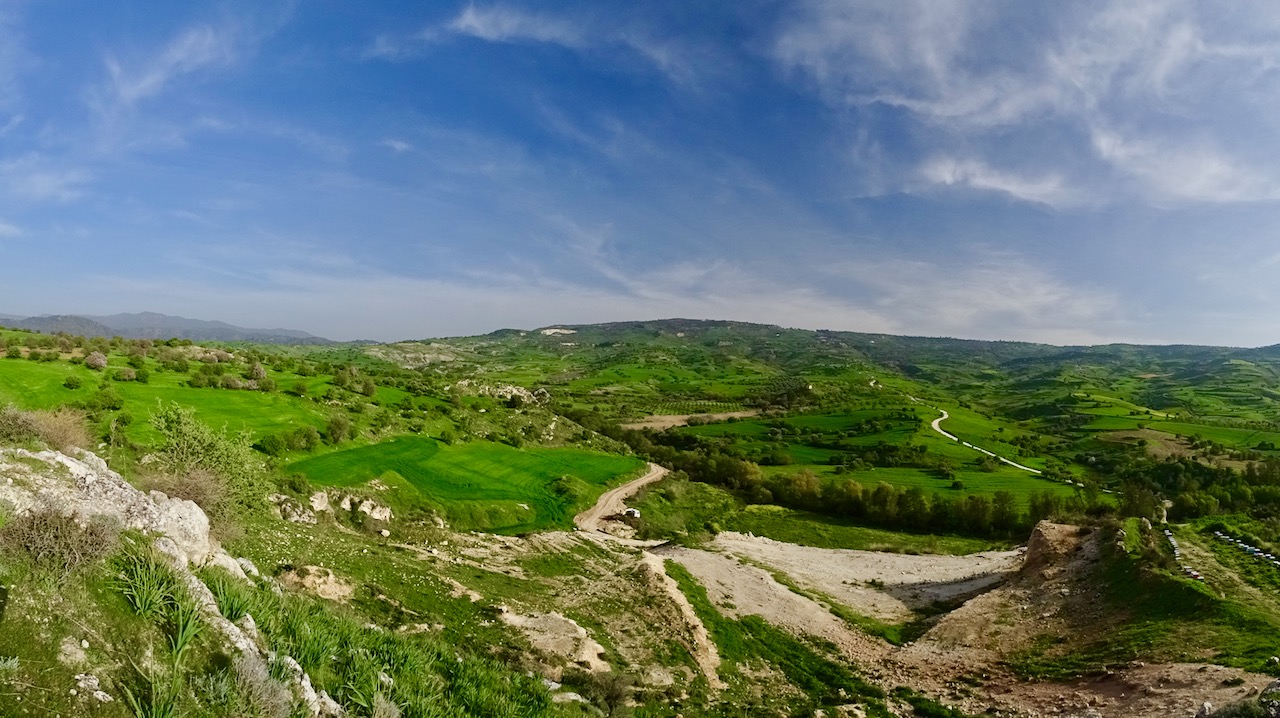 I spent countless hours reading car hire discussions on TripAdvisor, Lonely Planet and numerous local forums. A few companies were mentioned multiple times, but there was no clear winner. In the end, I sent inquiries to 3 finalists. The quotes I got were fairly close. However, only one company offered online booking. Naturally, it was the one.
Elephant rent a car
Ironically, despite my car hire vs. car rent linguistic excursion, the company name was Elephant rent a car. Throughout their website, these two terms are often interchanged. Who cares if they can deliver.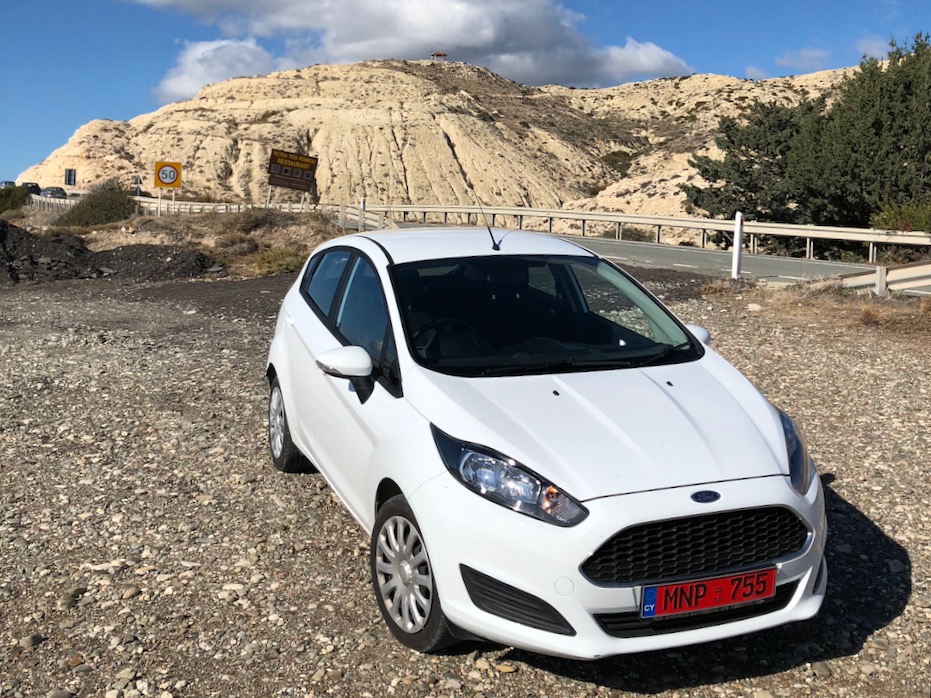 The booking process was quick, straightforward, and similar to any major car rental agency. Customer care promptly answered my inquiry about car availability. The confirmation email came less than 15 min. after booking. It provided instructions where to meet company representative to finalize paperwork. Nice and easy.
As promised, the rep was waiting inside the arrival area of Larnaca airport. We signed the agreement, paid with credit card and got keys. The rep brought the car, and we shook hands.
The car was clean, with just a few hundred kilometers and a half tank of gas.
We put it to good use. In three months we literally crisscrossed the island to accumulate 6000 km. Our tiny white elephant behaved nicely and took us whenever we wanted to go.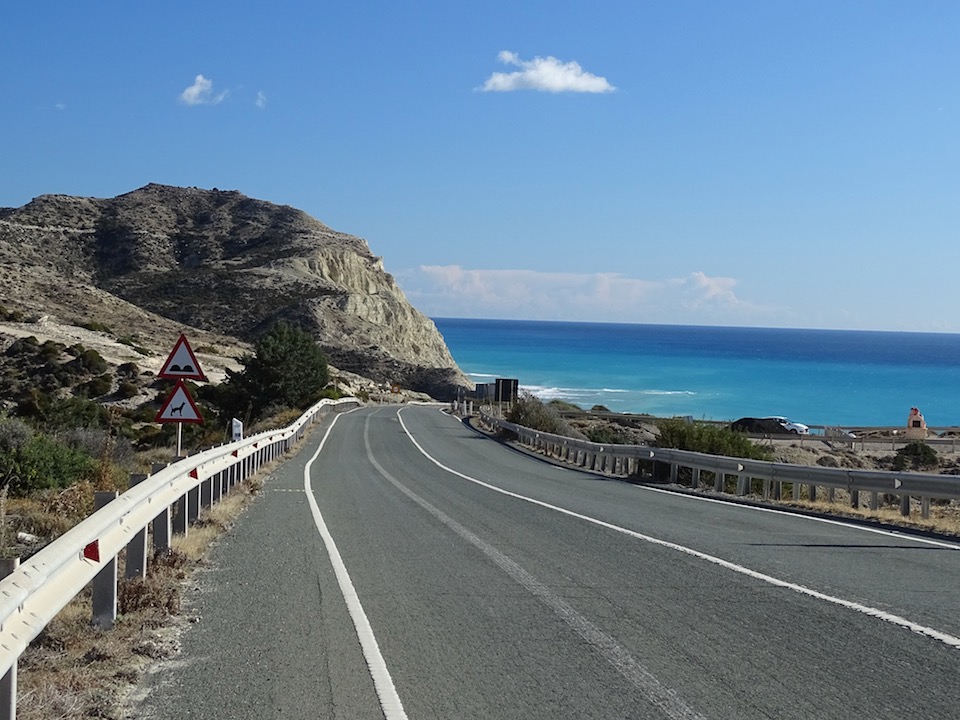 I was worried about returning the car. We had an early flight at 7am. The Elephant rep told us to leave the car in a parking lot. It was not ideal, but we had no choice. However, inspection went smoothly, and we got our deposit unblocked in less than 2 hours after return.
Important things to note
Elephant rent a car rental prices include collision damage waiver, full insurance on accident with another vehicle, rented car fire insurance, rented car theft insurance (not for customer belongings), rented car windscreen insurance, rented car tires insurance, zero excess on accident with other vehicle, Cyprus airports service charge, unlimited mileage, road taxes & VAT.
Elephant rent a car requires a credit card to be presented as a guarantee on delivery for a €200 block amount until car return. This amount will be unblocked on car collection after the inspection is completed for any new damages. In our case, they unblocked the charge in less than 2 hours after the return.
Insurance Limitations: no insurance cover is provided:

If the vehicle is driven into the occupied Northern area of the island
If the vehicle is driven under the influence of alcohol, drugs or any other substances
If the vehicle is driven on unpaved road/no tarmac/trail/off road which can be unfit for its purpose
If intentionally trying to damage the vehicle
If failed to take in mind traffic regulations
Loss or damage to the vehicle key. In this case, the customer will be charged for the replacement key which is approximately €250 plus any associated transport costs. Vehicle keys are chip coded and are expensive to replace
Unauthorized driving (drivers not stated on the rental agreement)

You may take the car to the occupied northern part of Cyprus, but you will be fully responsible for any accident or damages may occur to the rented vehicle and third party
In conclusion, we had excellent experience with Elephant rent a car, and I wholeheartedly recommend them.
Pentaras Rentals
As much as we liked our tiny elephant, we couldn't take it off the road. Most car hire companies in Cyprus do not allow to drive a car outside of paved roads even if it's 4×4. Of course, they can't prevent you doing so, but the trick is – if something happened to the rental car off road, you would loose insurance coverage. Not cool. We needed 4×4.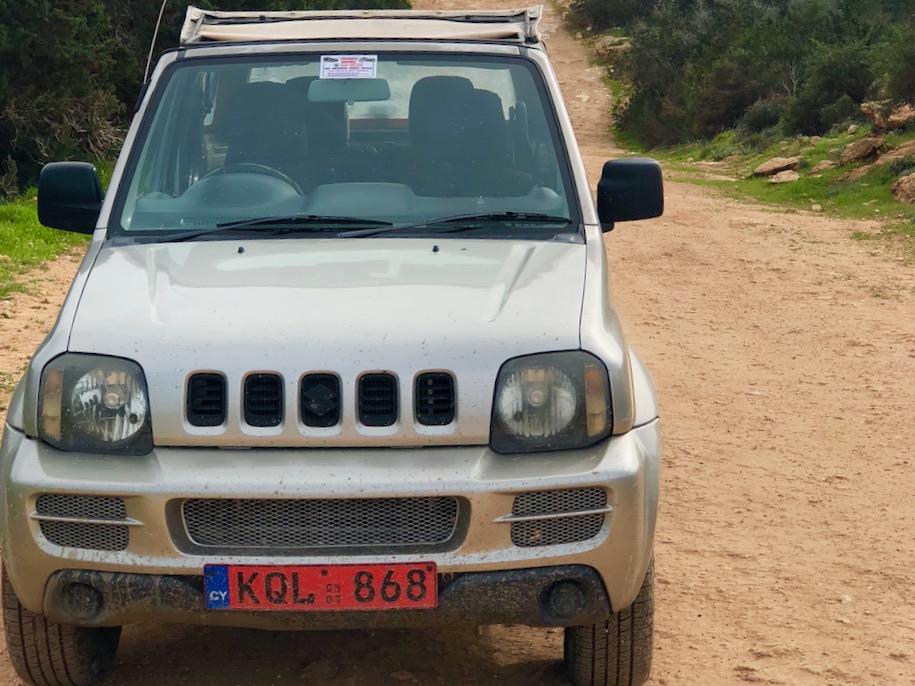 Finding a company that offers a capable affordably priced 4×4 and allows to take it into the wild proved to be tricky. In the end, Pentaras Rentals was the only one I found that explicitly stated on their website under Terms and Conditions: "Saloon cars are for asphalt roads, only Jeeps 4×4 can be driven off road." At this point, we desperately wanted to go deep into the Akamas Peninsula, so we jumped on this opportunity.
We rented Suzuki Jimny from Pentaras Rentals. We had previous positive experience with this car in Costa Rica, so our expectations were rather high. And Jimmy didn't disappoint. It proved to be as capable of navigating rocky paths of Cyprus as it was on mountains treks of Costa Rica.
Jimmy's petite size became a big advantage on the island. In many cases, when a road goes through an old village, it suddenly converts from a 2-lane asphalt to a half-lane cobblestone squeezed between ancient houses built of solid rock.
Not only the car was perfect, but our experience with Pentaras Rentals was very smooth and enjoyable. The price was right, and the service was outstanding.
Important things to note
Pentaras Rentals does not offer delivery of the car to your residence. However, they were happy to drive us from our place to their office and back.
Jimny we rented was not a brand new car. Nevertheless, it was in a good mechanical condition and confidently scaled island's treacherous roads.
Share this article on Pinterest by clicking Save button