In this post: Morocco off the beaten path or what to do in Morocco outside of traditional attractions if you have just 3 days; Typical Tours travel agency; Azemmour, El Jadida, Volubilis, Moulay Idriss Zerhoun, Meknes, Oualidia.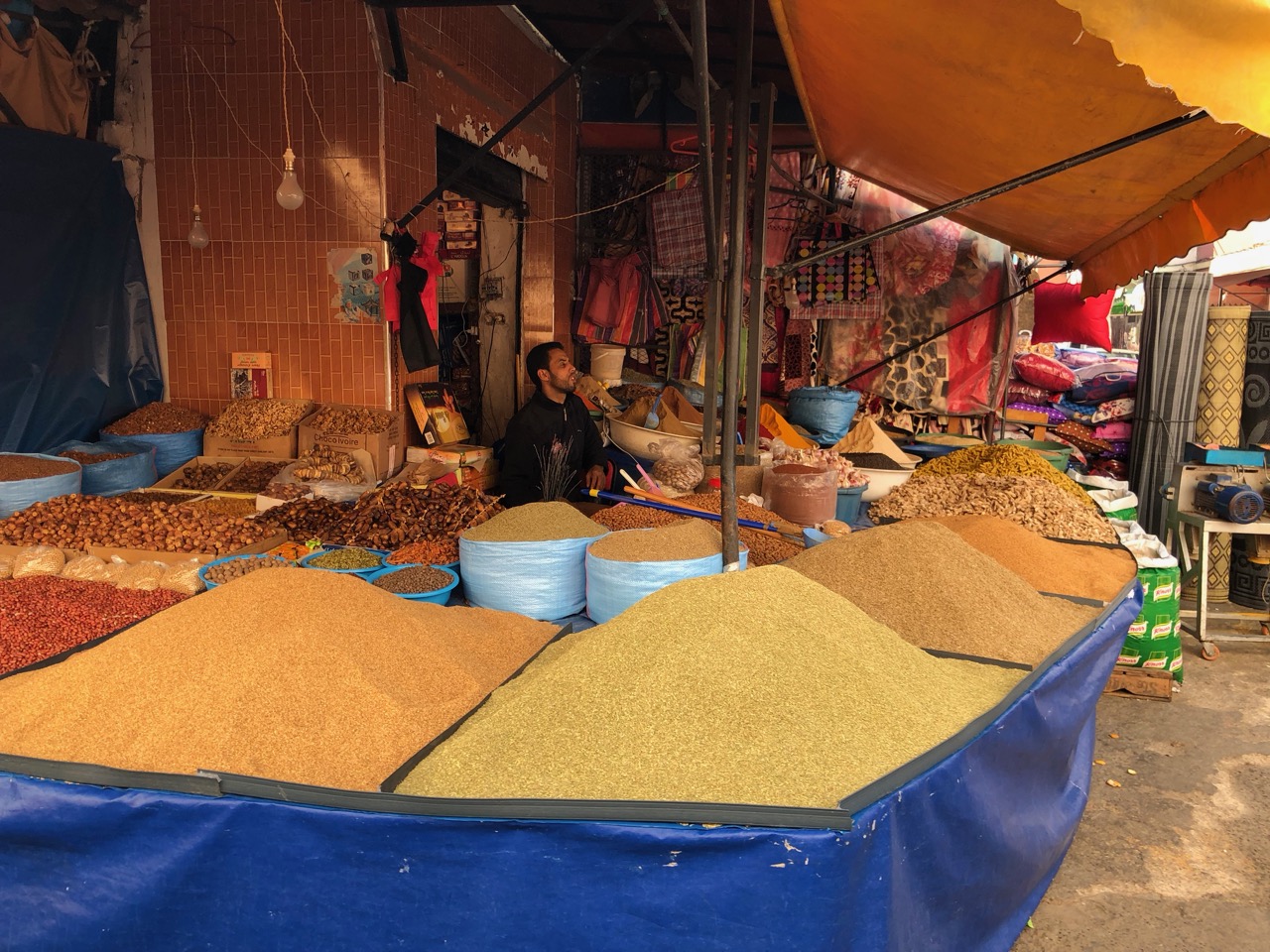 Morocco is magical
Just mentioning the name brings a smile and a dreamy look. As Lonely Planet puts it: "Morocco is a gateway to Africa and a country of dizzying diversity." Thanks to many esteemed travel gurus, I felt well prepared for our trip there.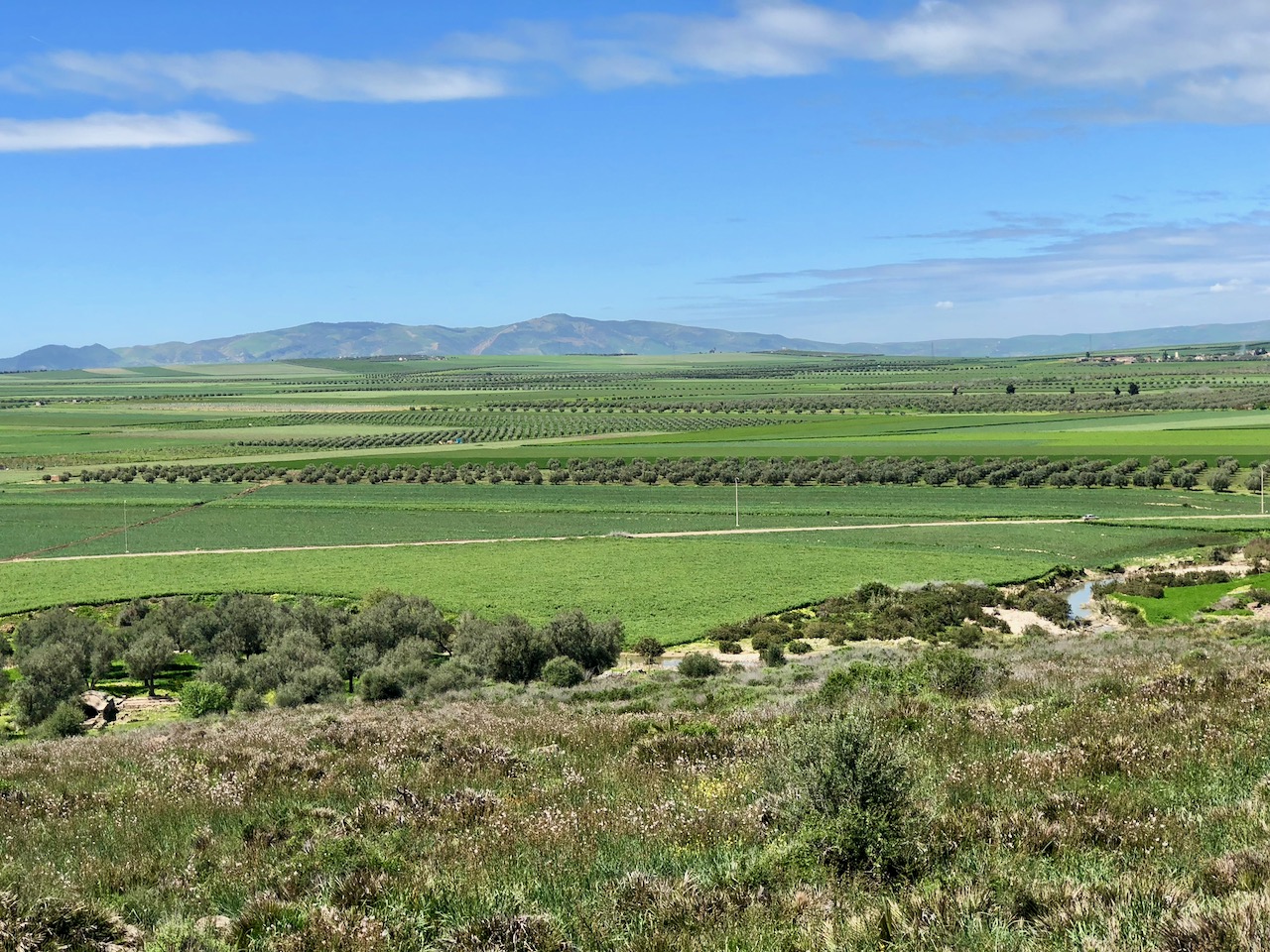 List of activities was growing by the minute. The narrow passages of Fes, the spiritual heart of the country; the colorful souks of dazzling Marrakech; the striking, blue-washed Chefchaouen; watching a sunrise from the top of a Saharan Dune; traversing Atlas mountains; riding a camel. Ordinarily, getting up close and personal with so-called ships of the desert wouldn't be on my agenda but, somehow, it was uniformly suggested by everyone who heard that we were going to Morocco.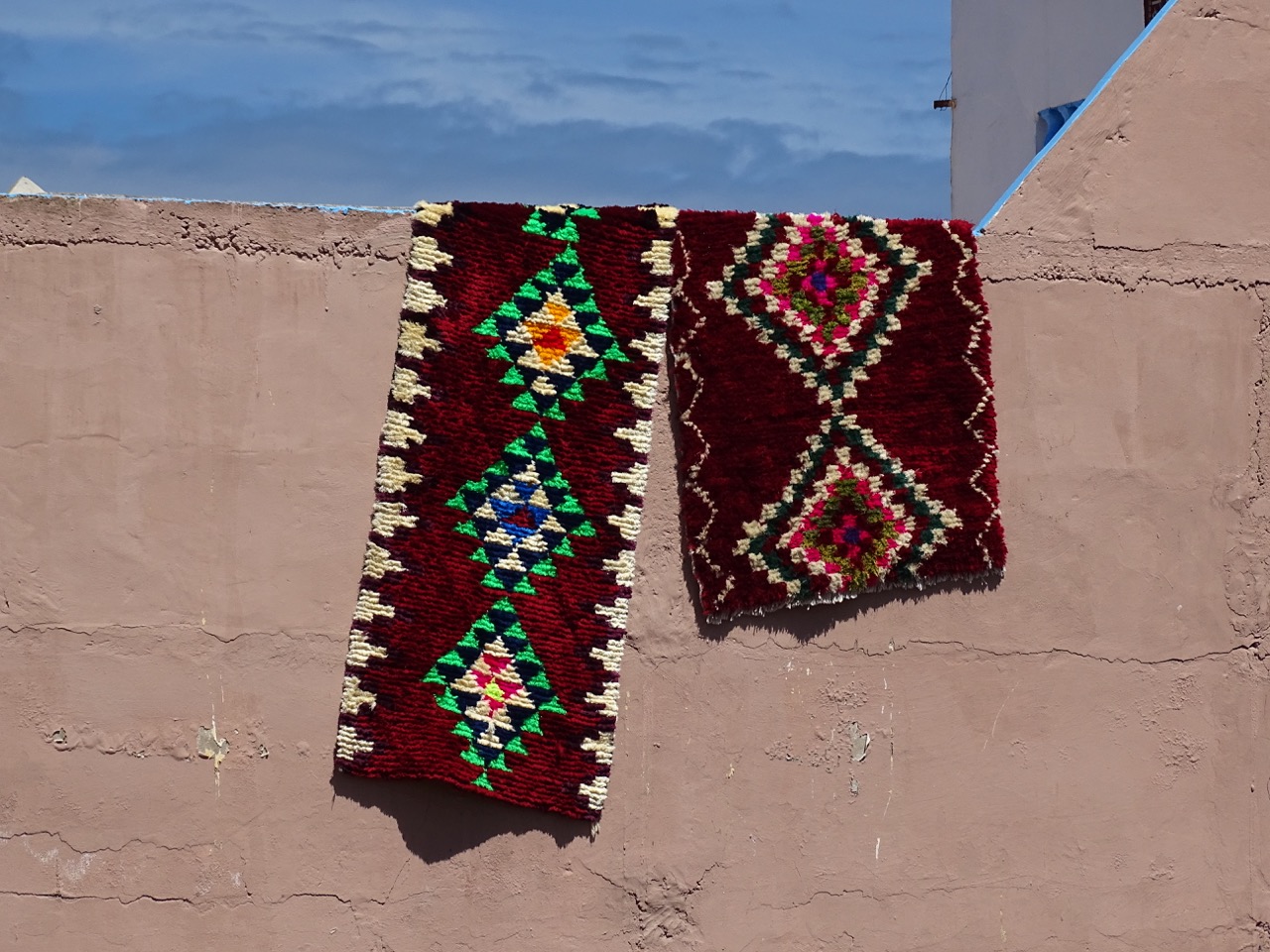 Morocco off the beaten path
Ultimately, we hadn't done anything of the above. If you've been following our blog for a while, perhaps, you got the idea about what kind of trips we prefer. The unknown brings the most excitement and the proverbial off-the-beaten-path exploration rules our world.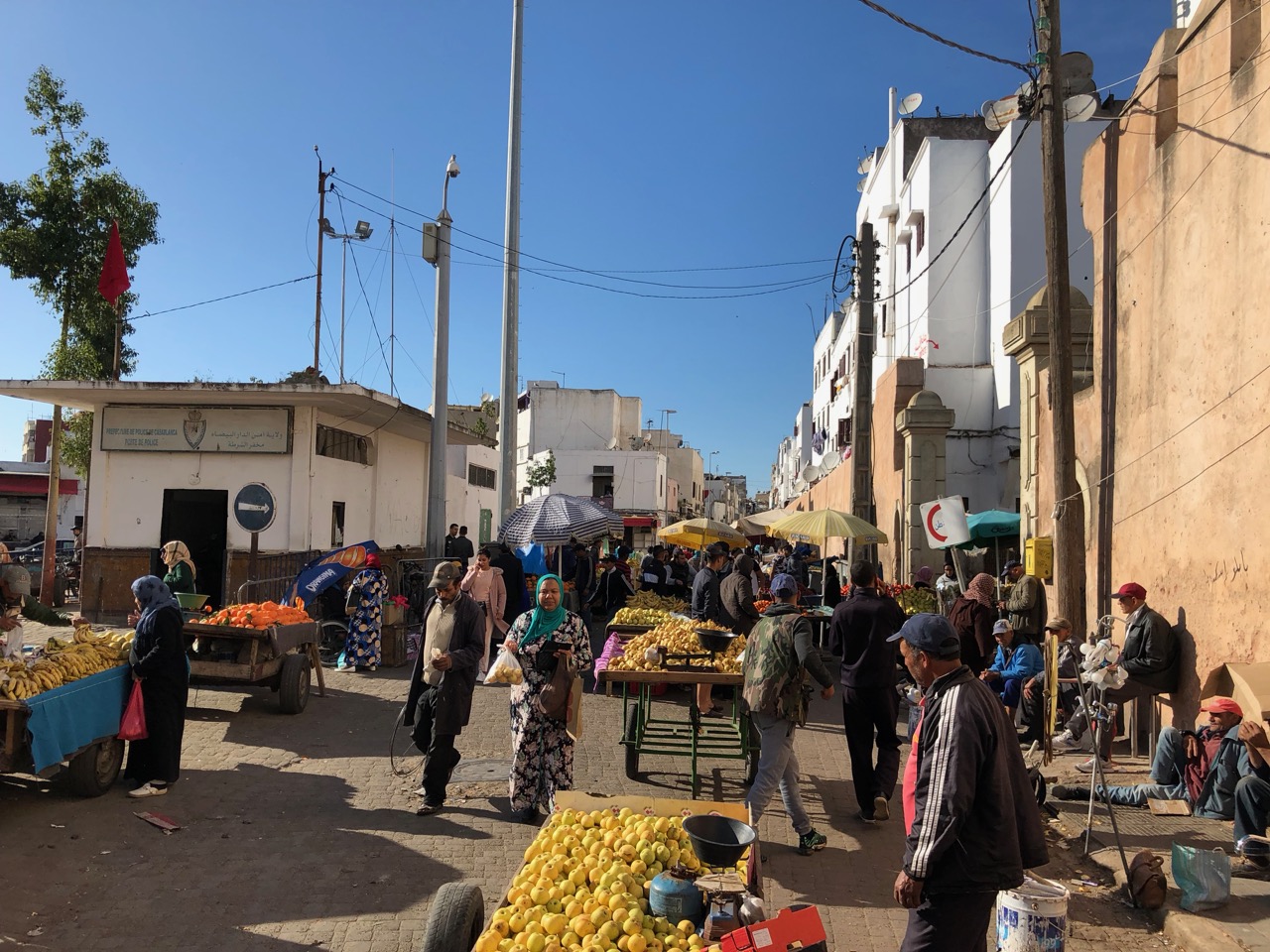 Morocco is so popular among travelers that any activity mentioned in any travel guide gets too much coverage. Shall we call it information overload? After watching the twentieth video of the medina of Marrakech followed by scrolling through another set of stunning pictures from the desert or reading countless accounts of why one has to visit Fes, I rebelled. For a participant, it could be an unforgettable experience. Sharing it with the entire world is the culprit. One closeup of a curious camel's nose sniffing the camera is exotic; the 100th+ is just… a cliché. There has to be something else to do in Morocco.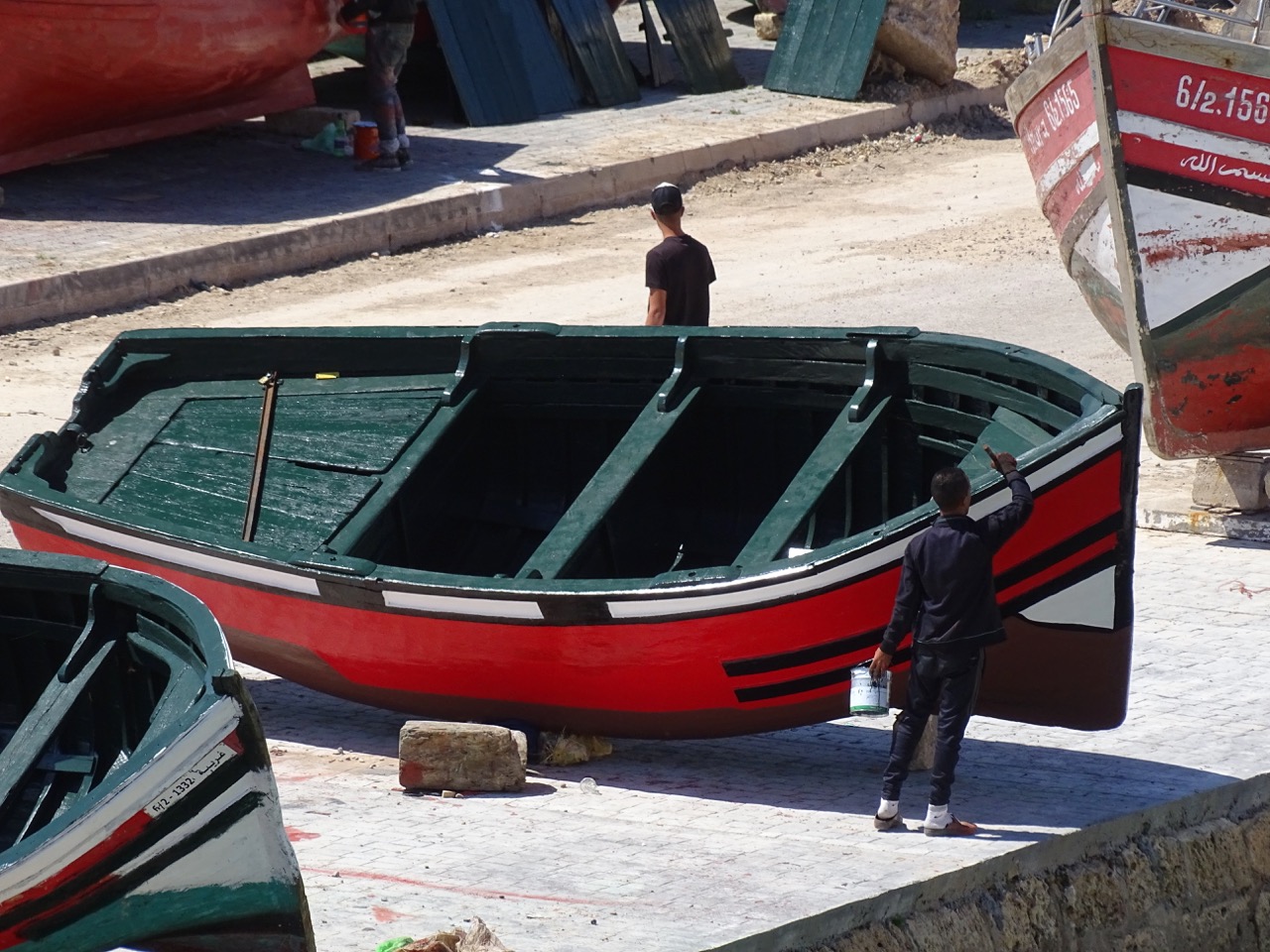 Typical Tours
I got a rough plan, but we needed local knowledge to refine it and a driver to make it happen. Viator and GetYourGuide offer an extensive list of tour providers and even longer list of activities in Morocco. Understandably, they cater to demands of mass tourism. Tough luck if you want to do something different.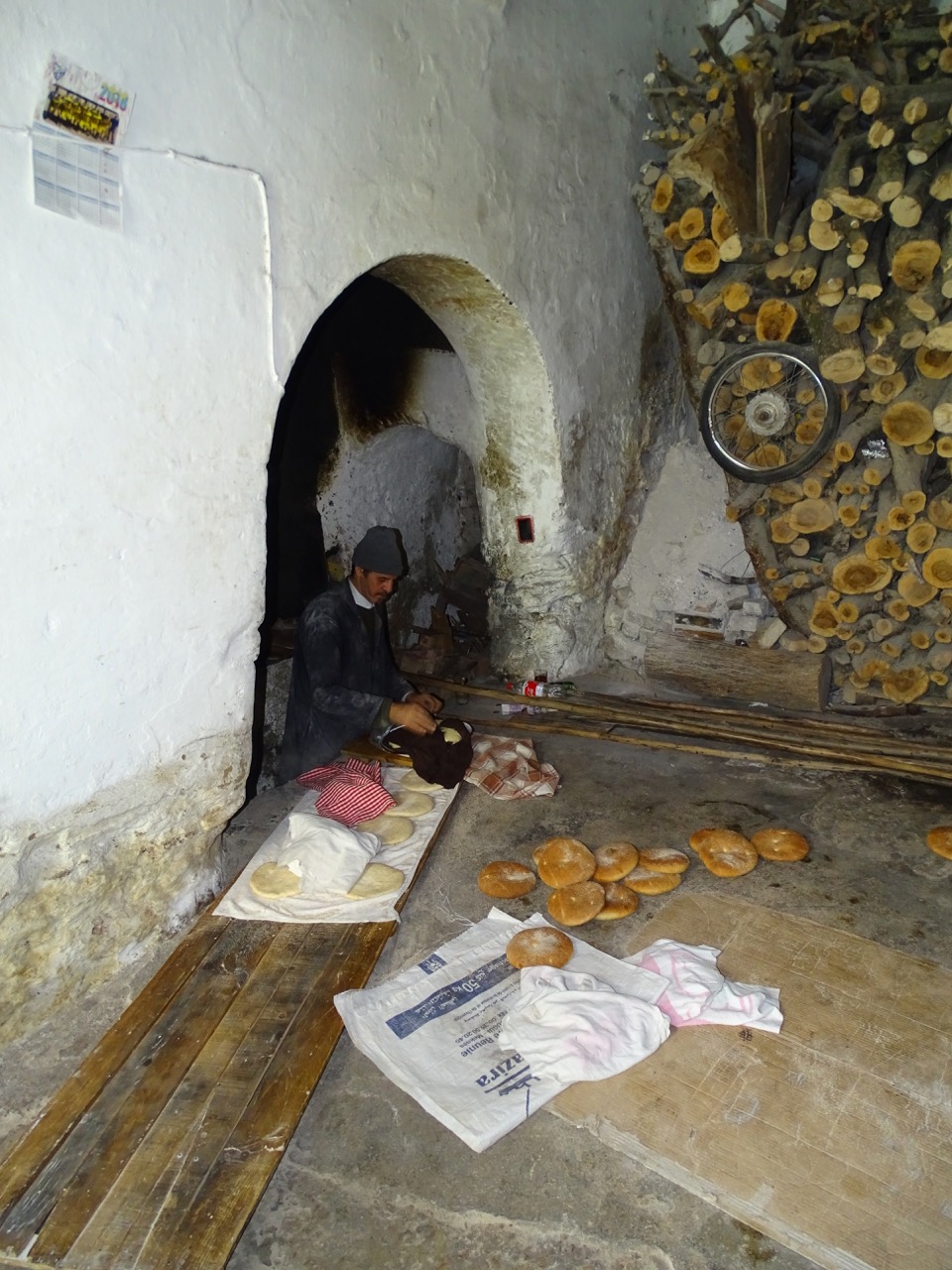 Ditching conveniences of the digital age and dusting off good old networking skills did the trick. That's how we came to know Typical Tours, a travel agency based in Casablanca.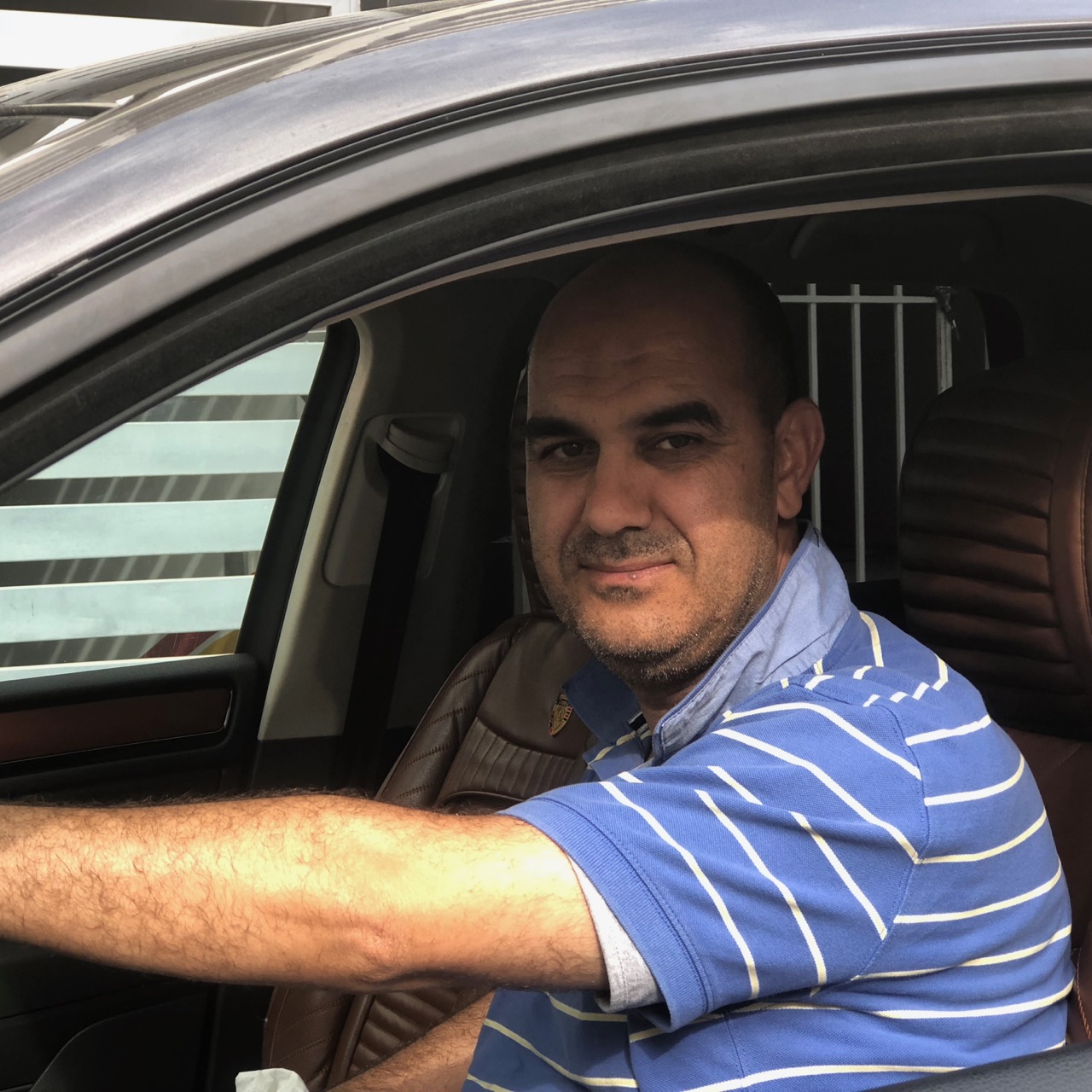 Our fantastic guide, Mr. Abderrahman, listened to our wishes, rejected some ideas and added others as more fitting into the theme of lesser-known Morocco. Among other things, we got to see some extraordinary places, met charismatic characters, learned local customs and even tasted Moroccan oysters.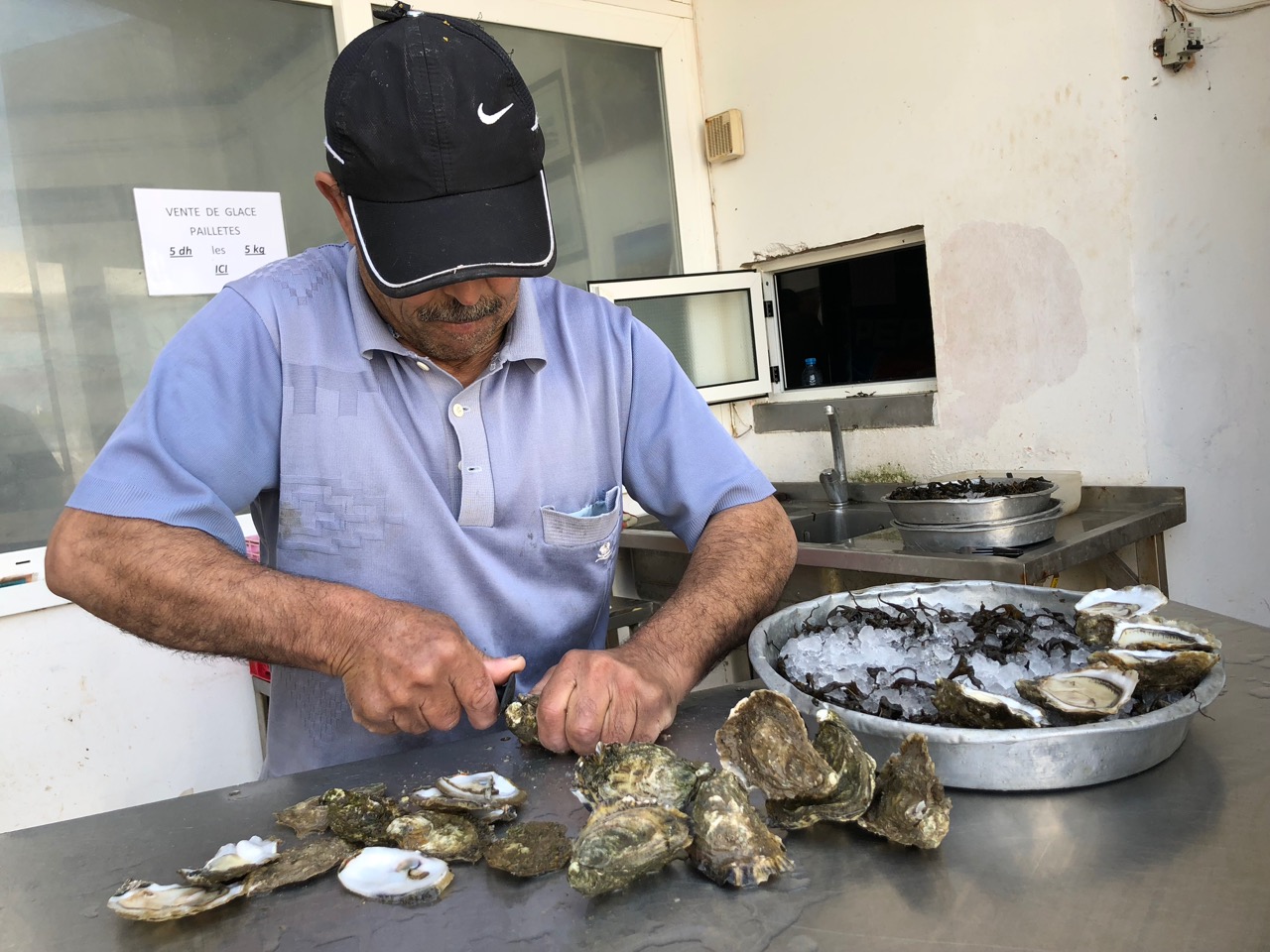 It was a tremendous 3-day journey. I am glad that we decided to use a local guide. It definitely saved time (dealing with police road checkpoints or even parking is not fun) and provided more insight into country's everyday life (ahh, those priceless conversations while riding in a car from place to place).
Typical Tours provides private custom tours around Morocco. If you happen to be in Casablanca, have time and want to discover the country, I would recommend contacting them. What could be better than venturing onto sightseeing expedition for about 2 weeks in a comfortable car driven by a knowledgeable and experienced guide?
As for us, we opted for 3 day-long trips instead.
Day 1 – Azemmour and El Jadida
Azemmour (Berber: Azemmur, meaning: olive)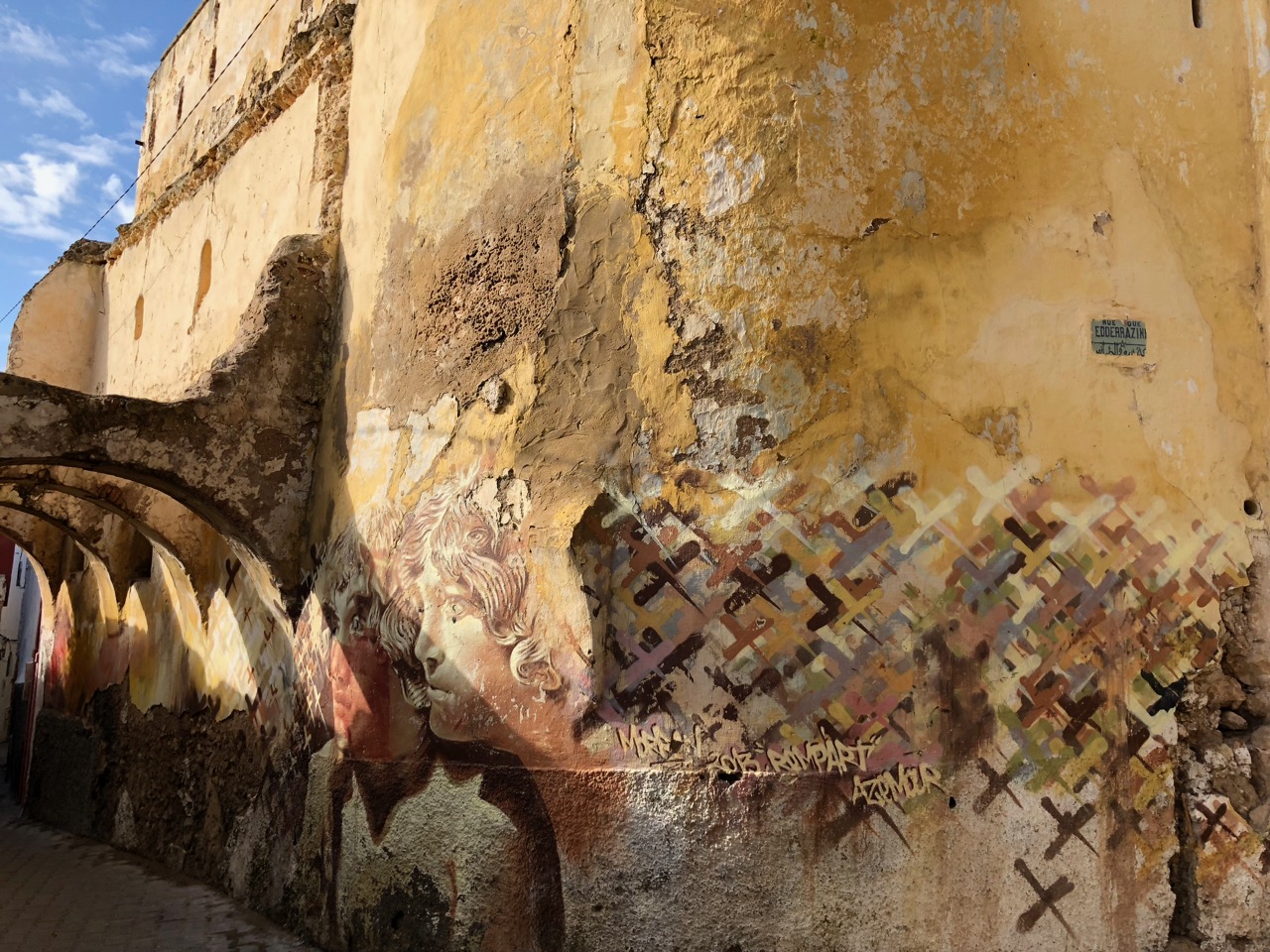 Azemmour is often pushed back in favor of better-known localities. I got an impression that it was supposed to be kind of small with an old Portuguese citadel (Kasbah) hanging somewhere on outskirts of the town. Once there, I kept asking myself whether we stopped at the right place. Azemmour appeared to be way bigger than I expected. The most surprising discovery though was the magnificent la Kasbah d'Azemmour (Sidi Mehamad Benabdelah Kasbah) and the colorful old town within its walls. The place is beautiful and full of terrific street art. To date, it is my favorite place in Morocco.
Mazagan (El Jadida)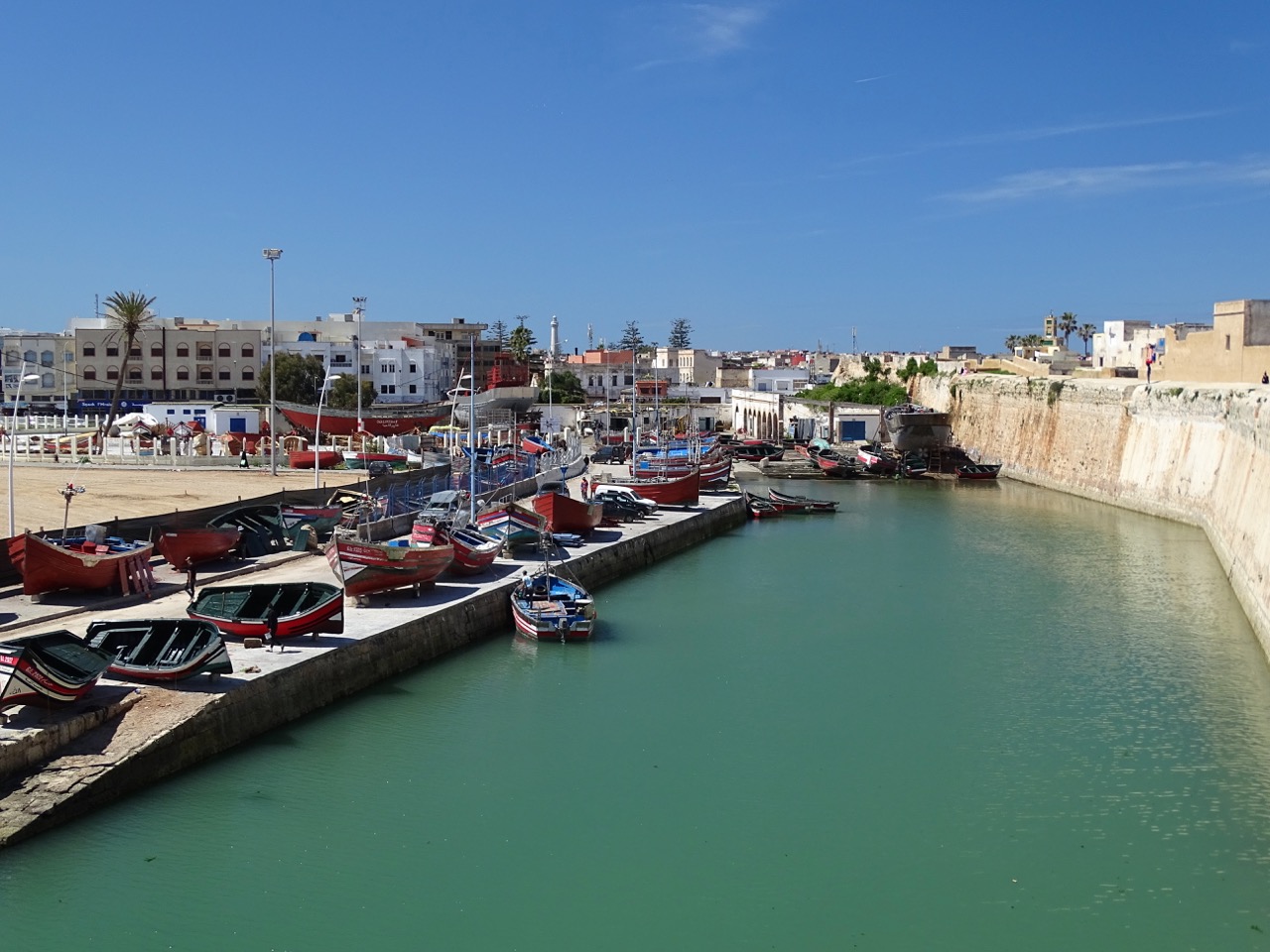 Mazagan is the old name for the present city of El Jadida, a fortified town built by the Portuguese in the early 16th century. Presently, El Jadida is a port city roughly 100km south from Casablanca. It is a popular summer destination for Casaouis, that's how denizens of that famous city call themselves in Moroccan Arabic. Frankly, visiting El Jadida after Azemmour felt a bit… underwhelming: street vendors were more aggressive and there were too many tourists around.
Day 2 – Volubilis, Moulay Idriss Zerhoun, and Meknes
Volubilis (Arabic: وليلي , Berber: Walili)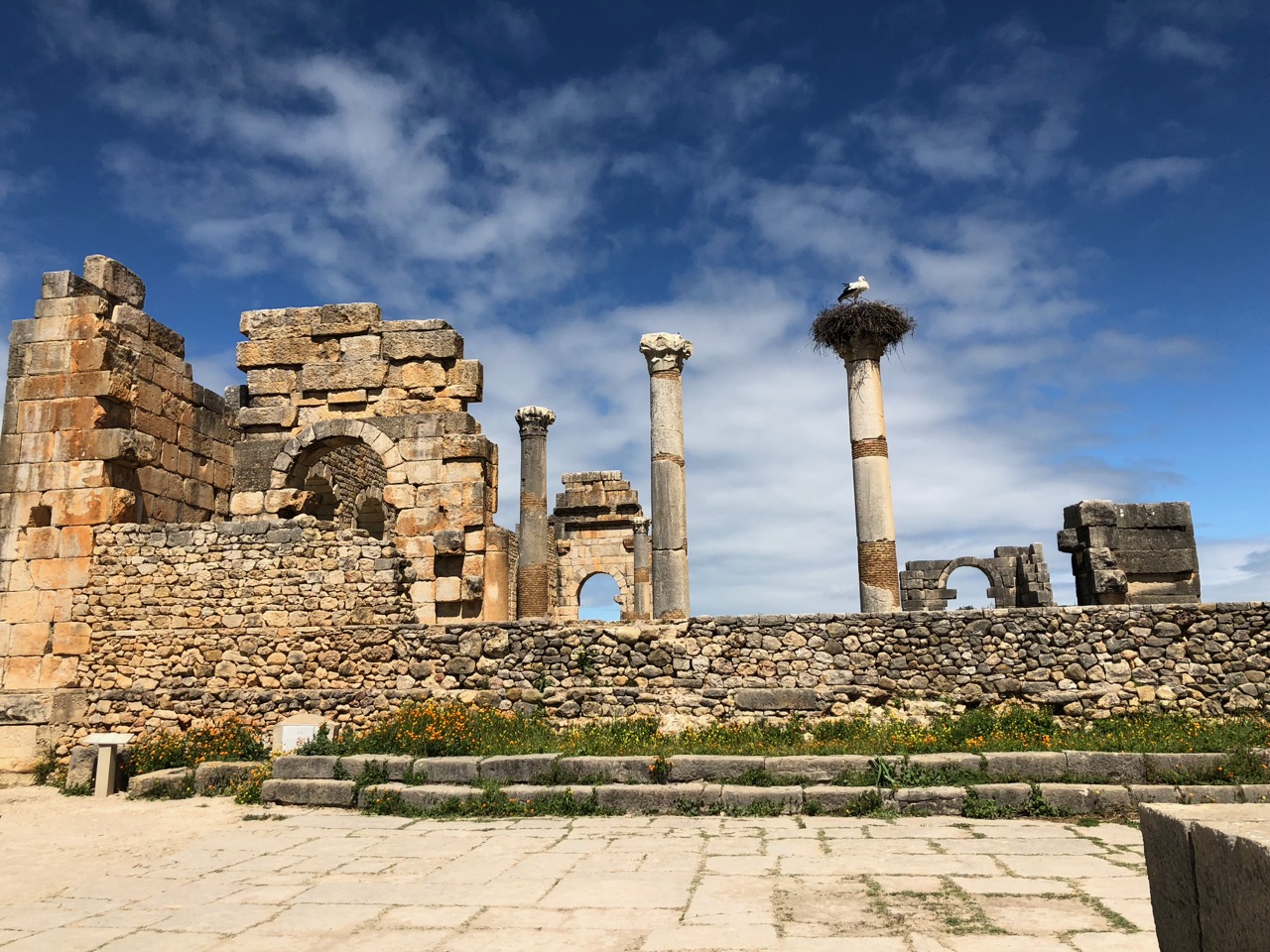 Volubilis, the UNESCO World Heritage Site, was the capital of ancient Mauritania, founded in the 3rd century B.C. Even partially excavated, it's enormous and leaves the lasting impression of how important it was as an outpost of Roman Empire.
Moulay Idriss Zerhoun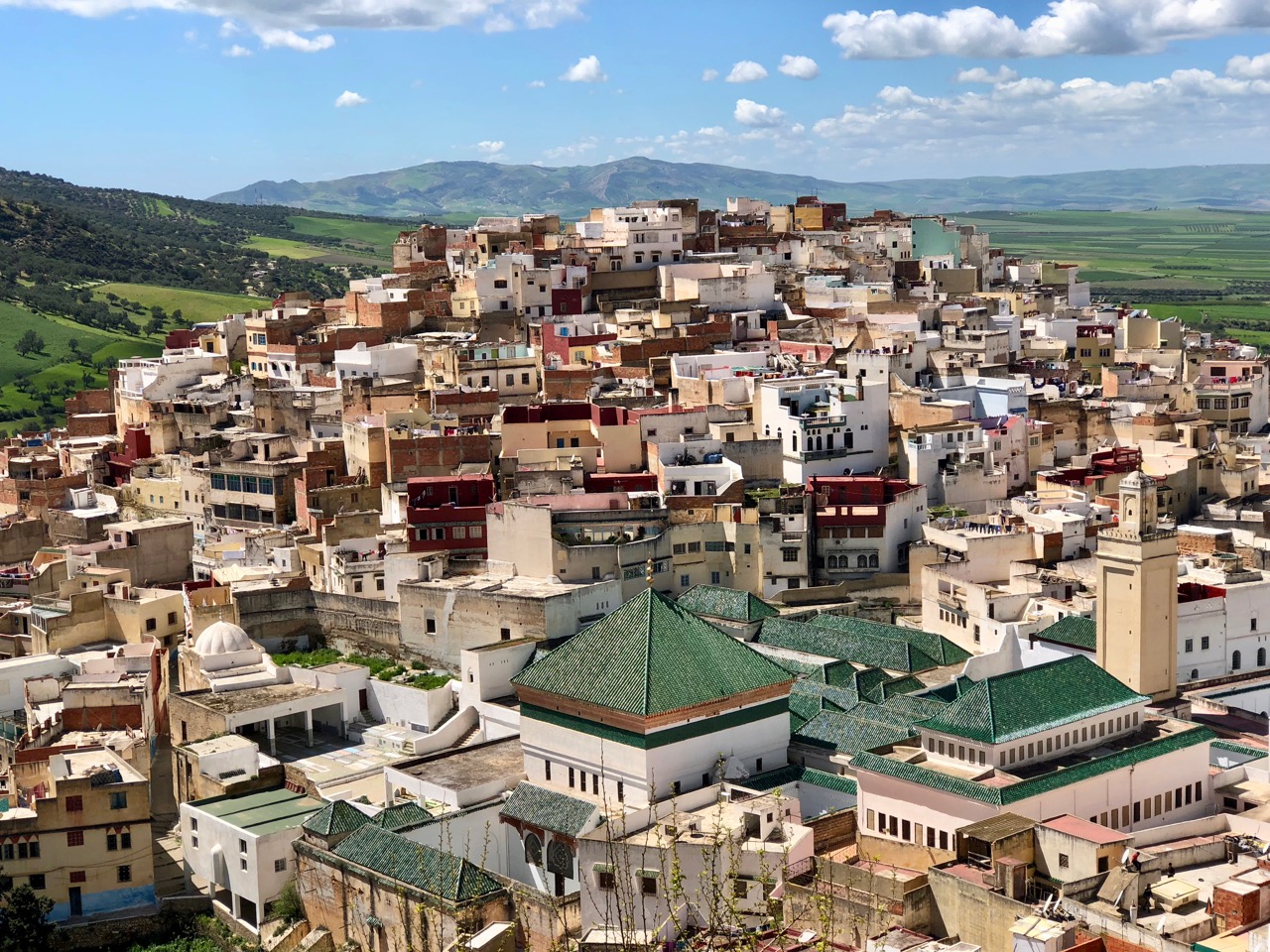 Moulay Idriss is considered the holiest city of Morocco. Huge Thank You to our guide for adding it to our itinerary. There were virtually no westerners there except us. However, it certainly worth a visit. Climbing narrow winding passages up and up to the topmost point that overlooks the entire city was the unforgettable experience. We were there on Sunday, the shopping day, and had to share the streets with donkeys who were busy delivering the goods. Cars can't get there, so the city relies on the four-legged mode of transportation instead.
Meknes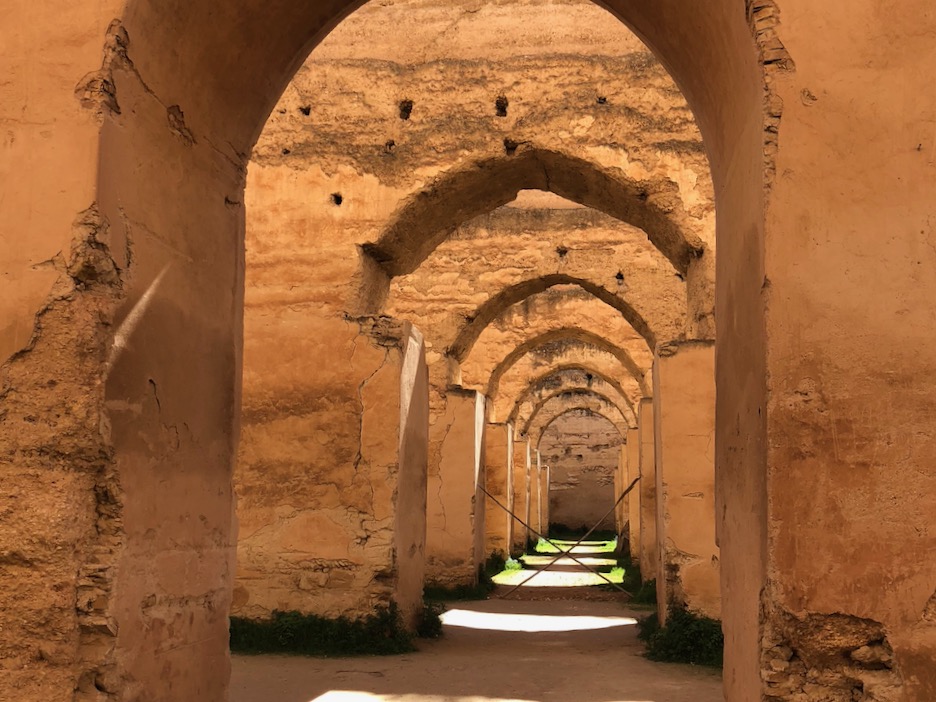 Meknes is one of the four Imperial cities of Morocco. Bab Mansour, the iconic gate, looked mesmerizing in all its geometric ornamental glory accentuated by marble columns. Yet, I was even more impressed by Heri es-Souani, an enormous structure that once housed royal horses and granaries. The Royal Stables is an incredible site as it was constructed to comfortably station twelve thousand(!) royal horses.
Day 3 – Oualidia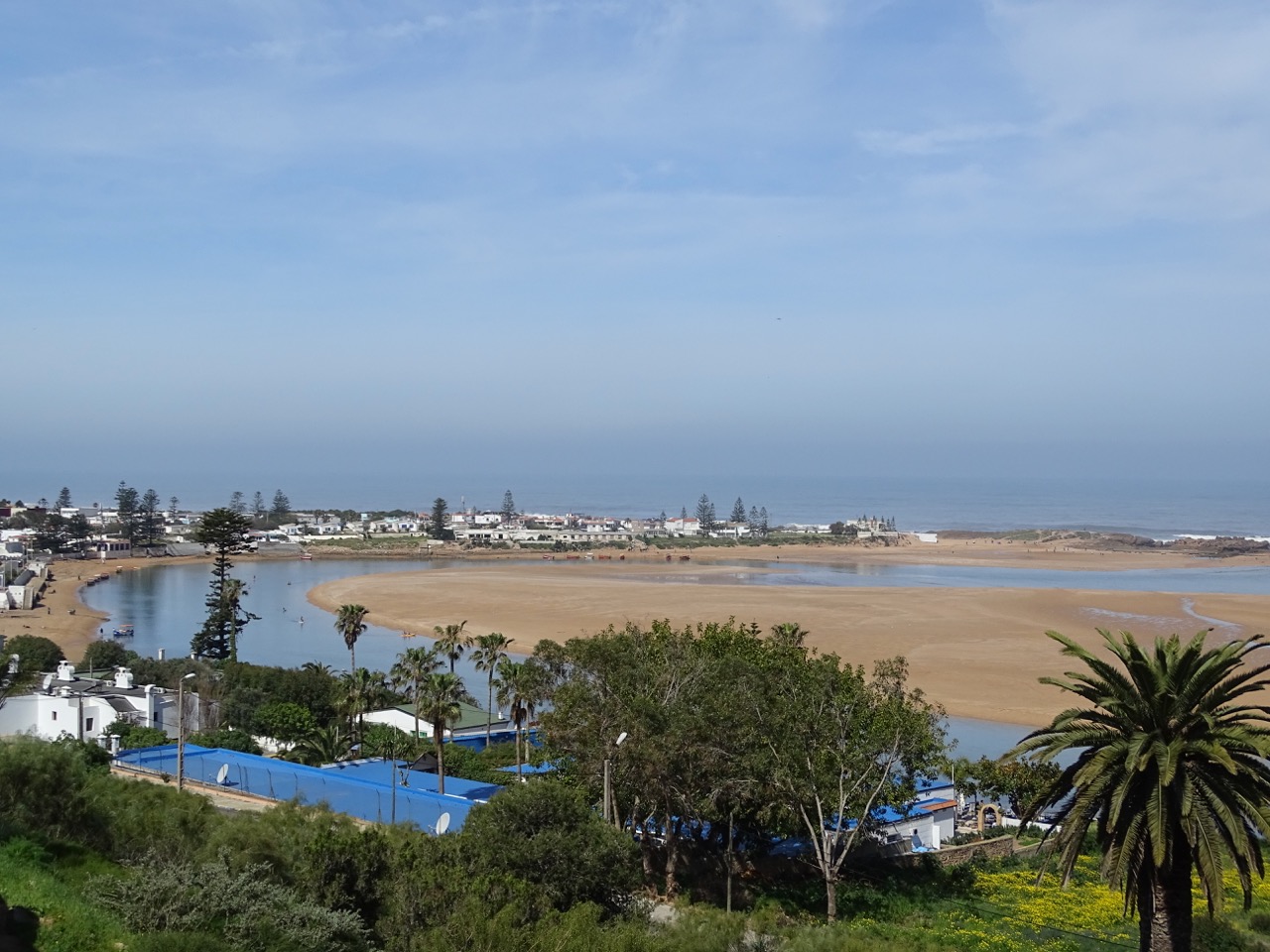 I was charmed by the sound of the name even before going there. Waa-lee-dee-a – it calls for singing with a smile. Oualidia hasn't disappointed. It was tranquil and seductive at the same time due to the striking combination of a calm blue lagoon and a rocky ocean coast. Oualidia is called Morocco's oyster capital thanks to a thriving shellfish harvesting the aforementioned body of water is famous for.
If you planning to visit Morocco, I bet you won't regret adding these places to your itinerary. Bon voyage!
Share this article on Pinterest by clicking Save button