Updated January, 2018
La Feria de Tristán Narvaja is the famous Montevideo street market. I bet that any city resident considers it as legendary as Parisian Flea Market. About a century old, it is as vibrant and a feast for the eyes as it ever been. Sometimes it's called "flea market", but I would refrain from this description simply because it is so much more than just a place to sell secondhand goods.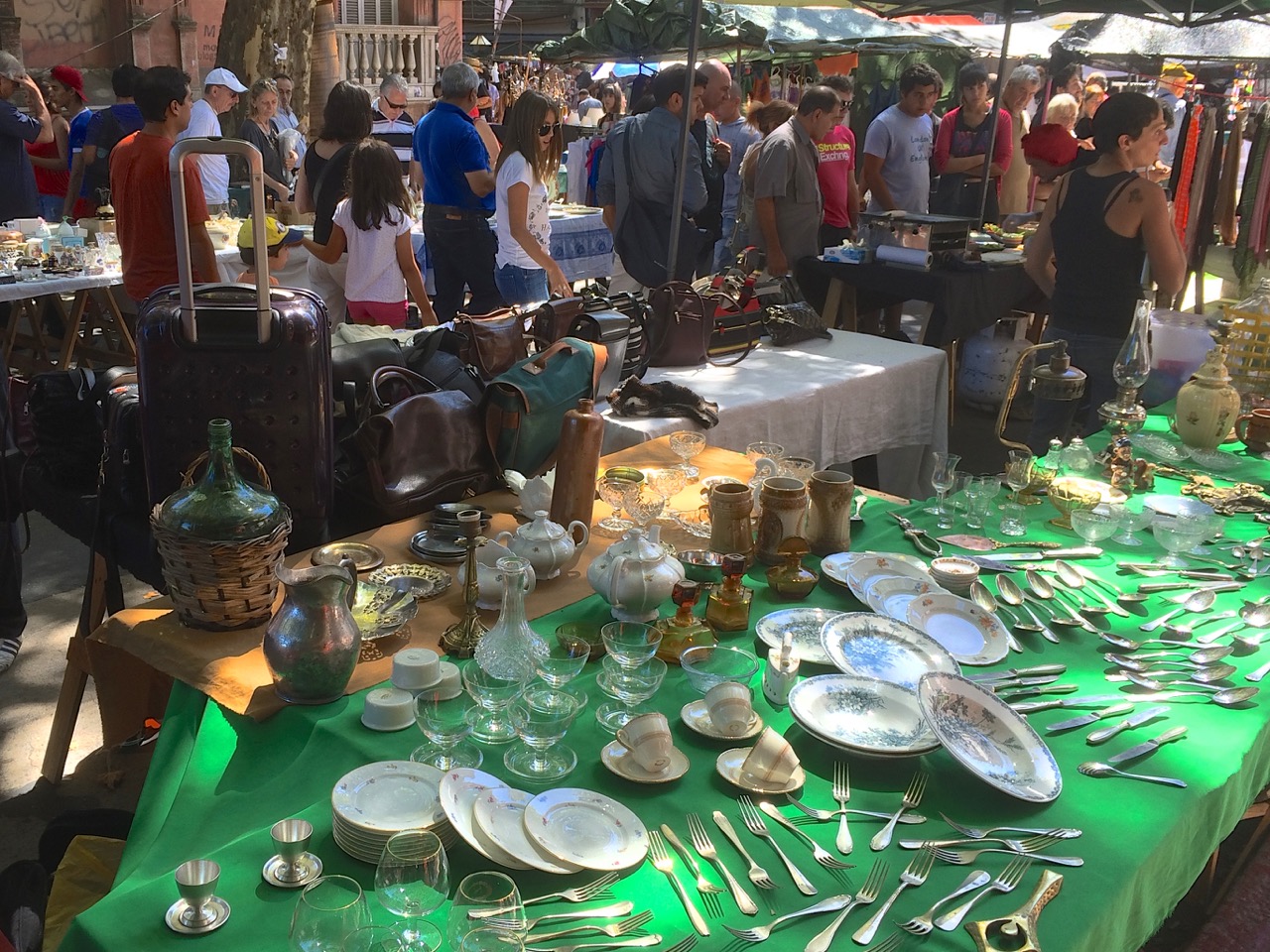 The market runs every Sunday from early morning to mid-afternoon in the middle of Cordón neighborhood. It occupies Dr. Tristán Narvaja Street (which named after the 19th-century lawmaker) between Avenida 18 de Julio and La Paz.
More from Uruguayan capital: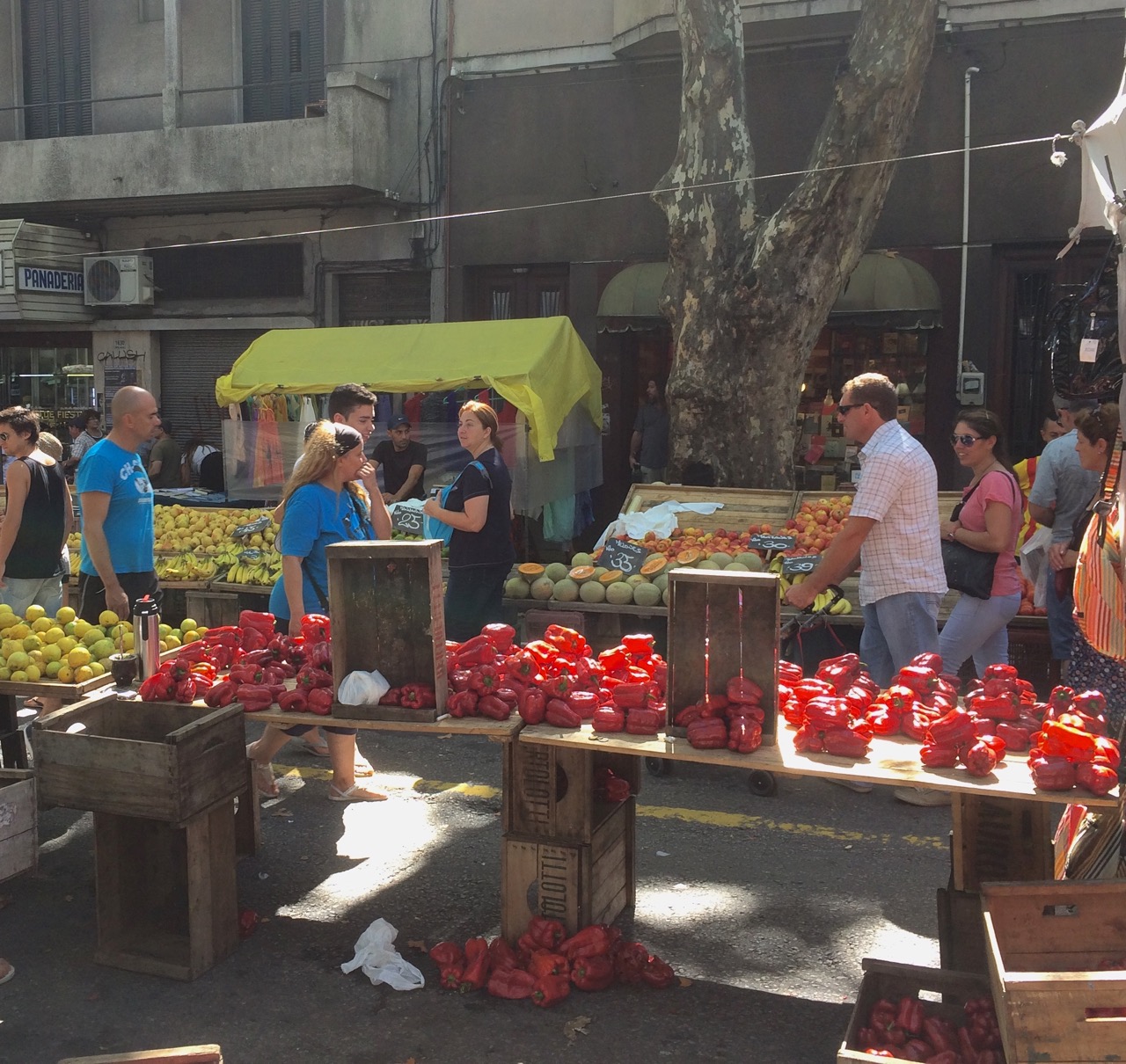 When the day is just about to start, the area transforms into a strange universe. Greengrocers screaming at the top of their lungs vying for potential customers attention. Exotic birds chirping not from the trees, but from cages stacked in multiple layers. Puppies yapping or impatiently waiting for some kid to convince an unlucky parent to get a pet right away.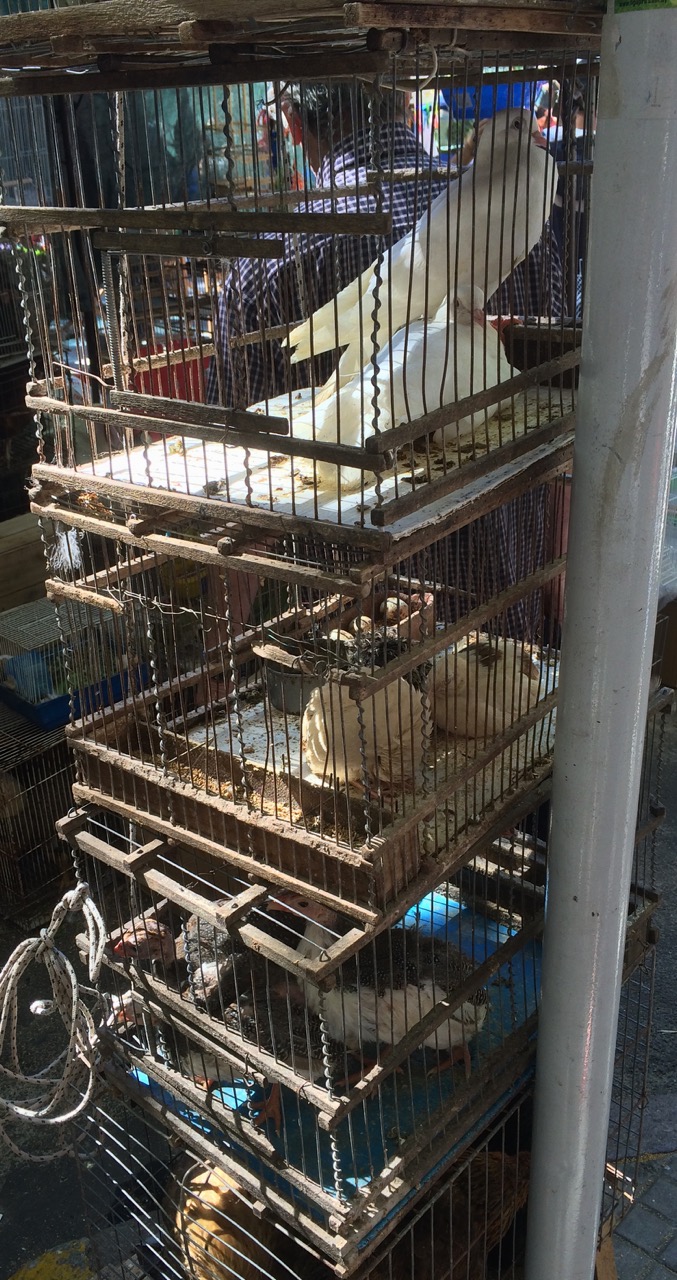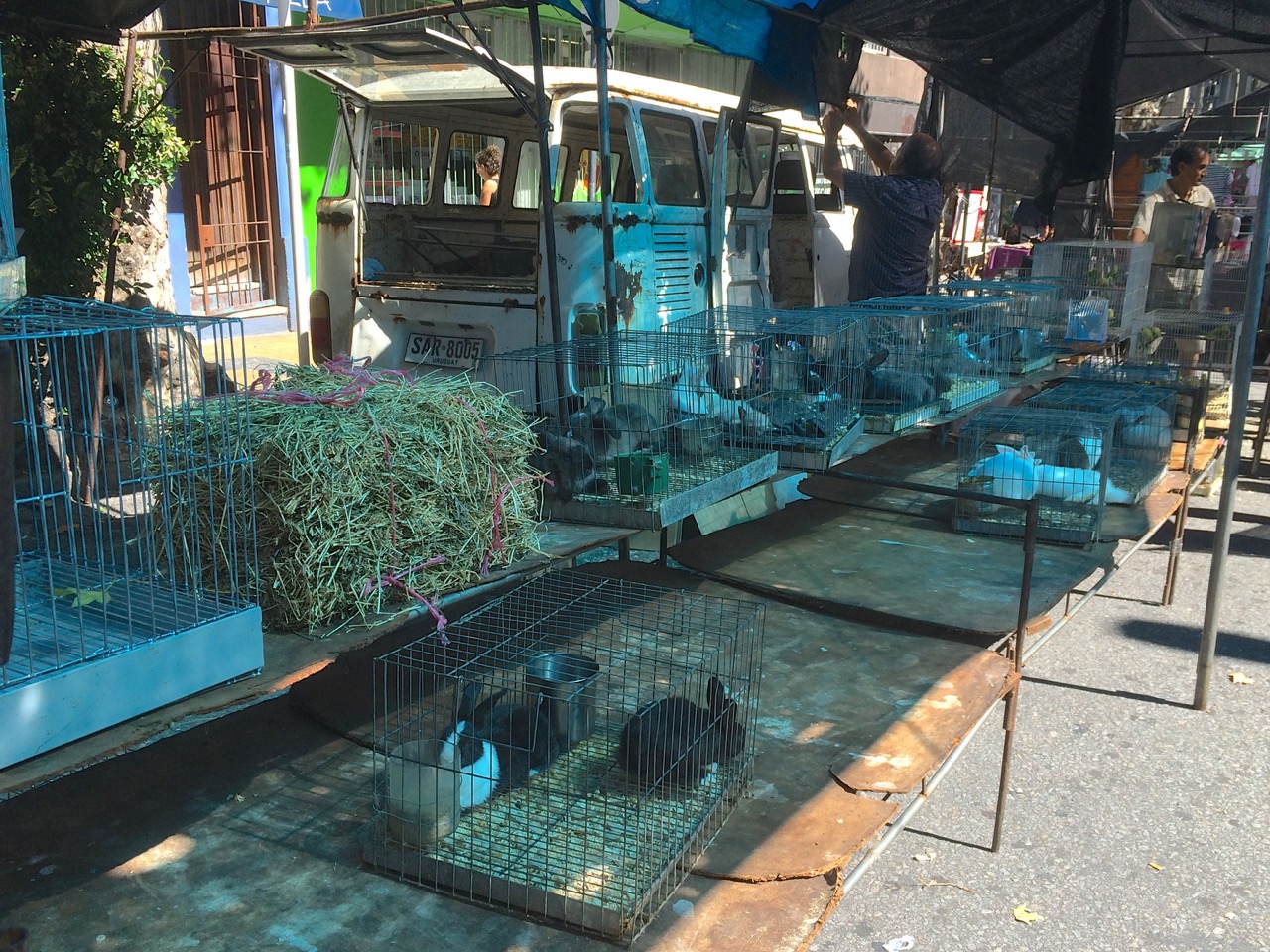 Patrons are coming from all over Montevideo and even outside of the city to buy fruits and vegetables, garden plants and flowers, rabbits, kittens, colorful fish and cute rodents.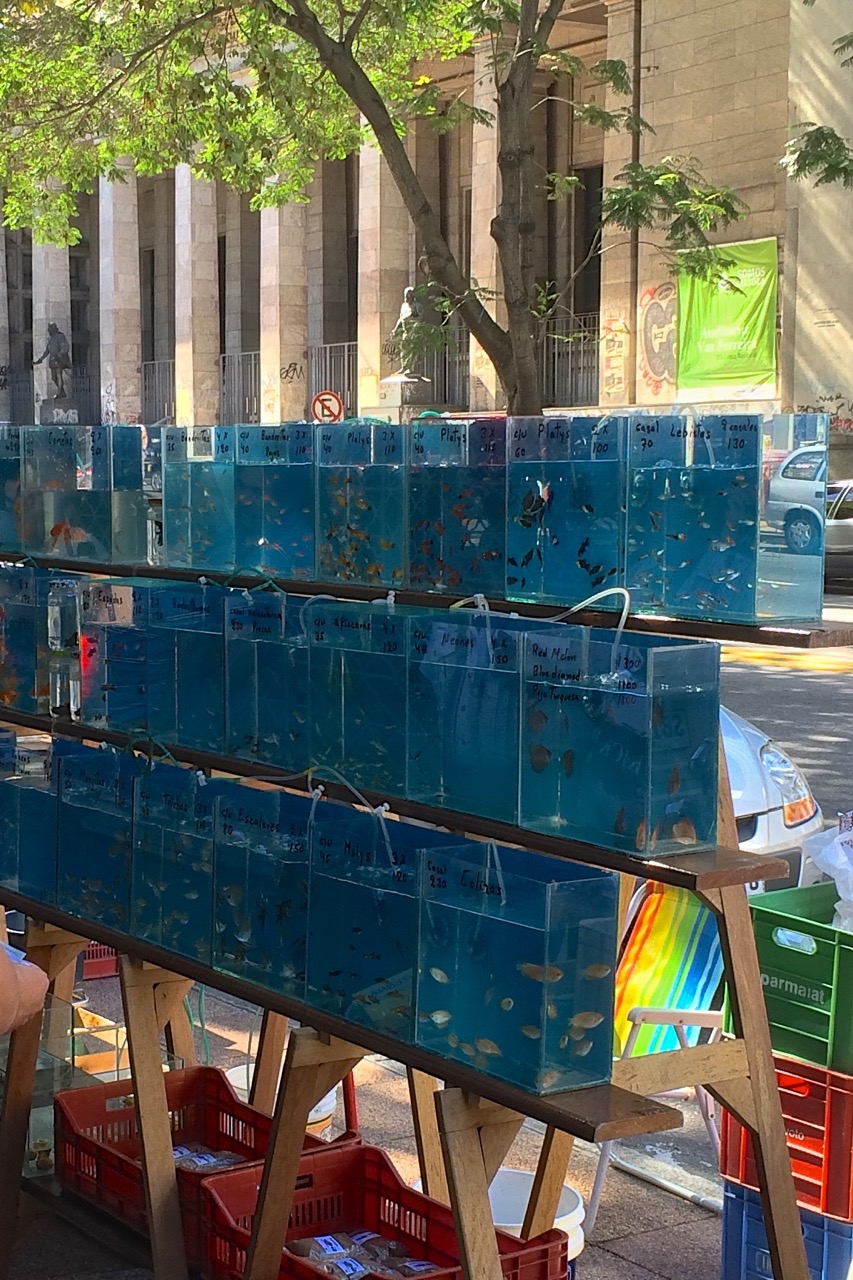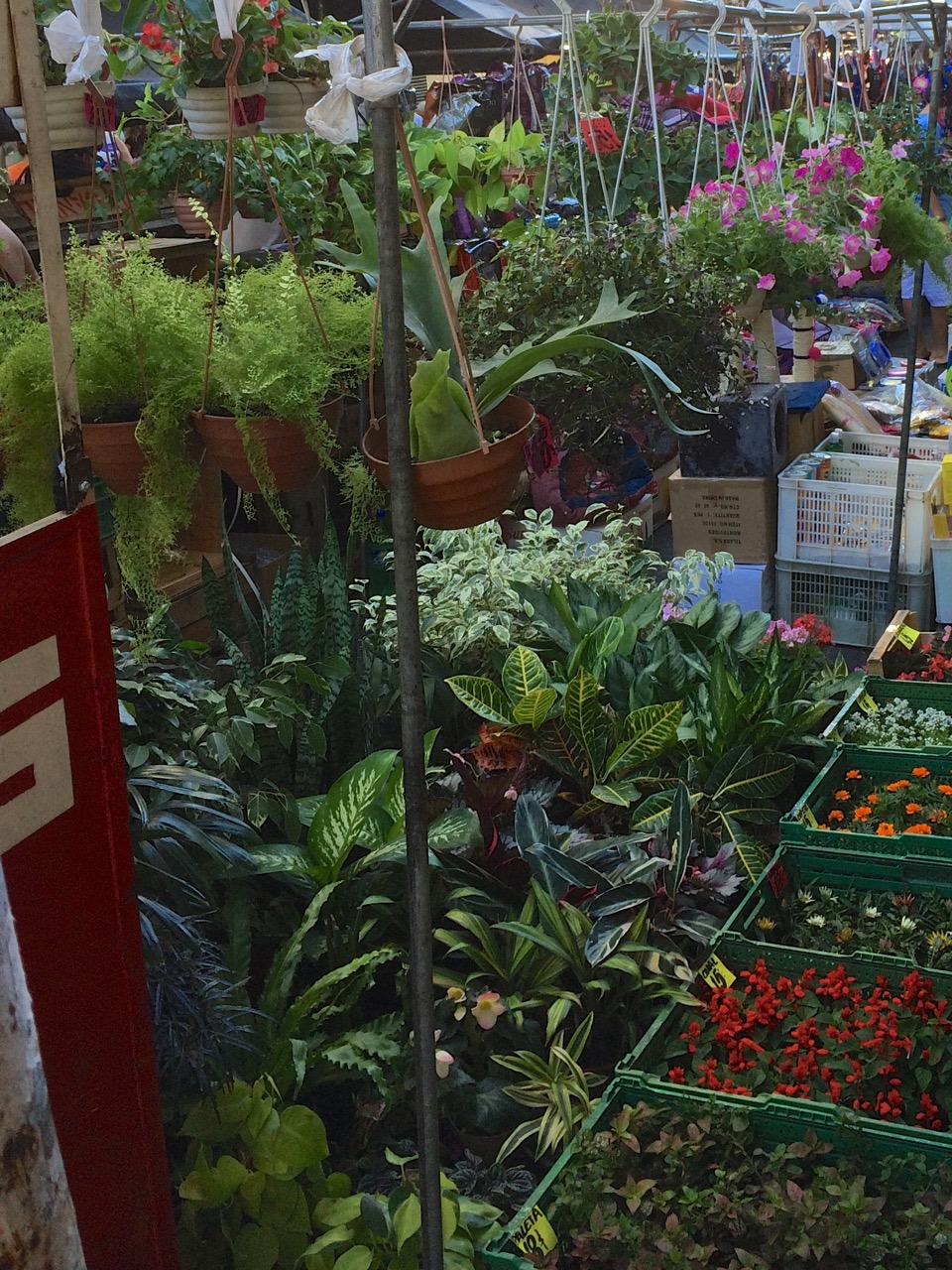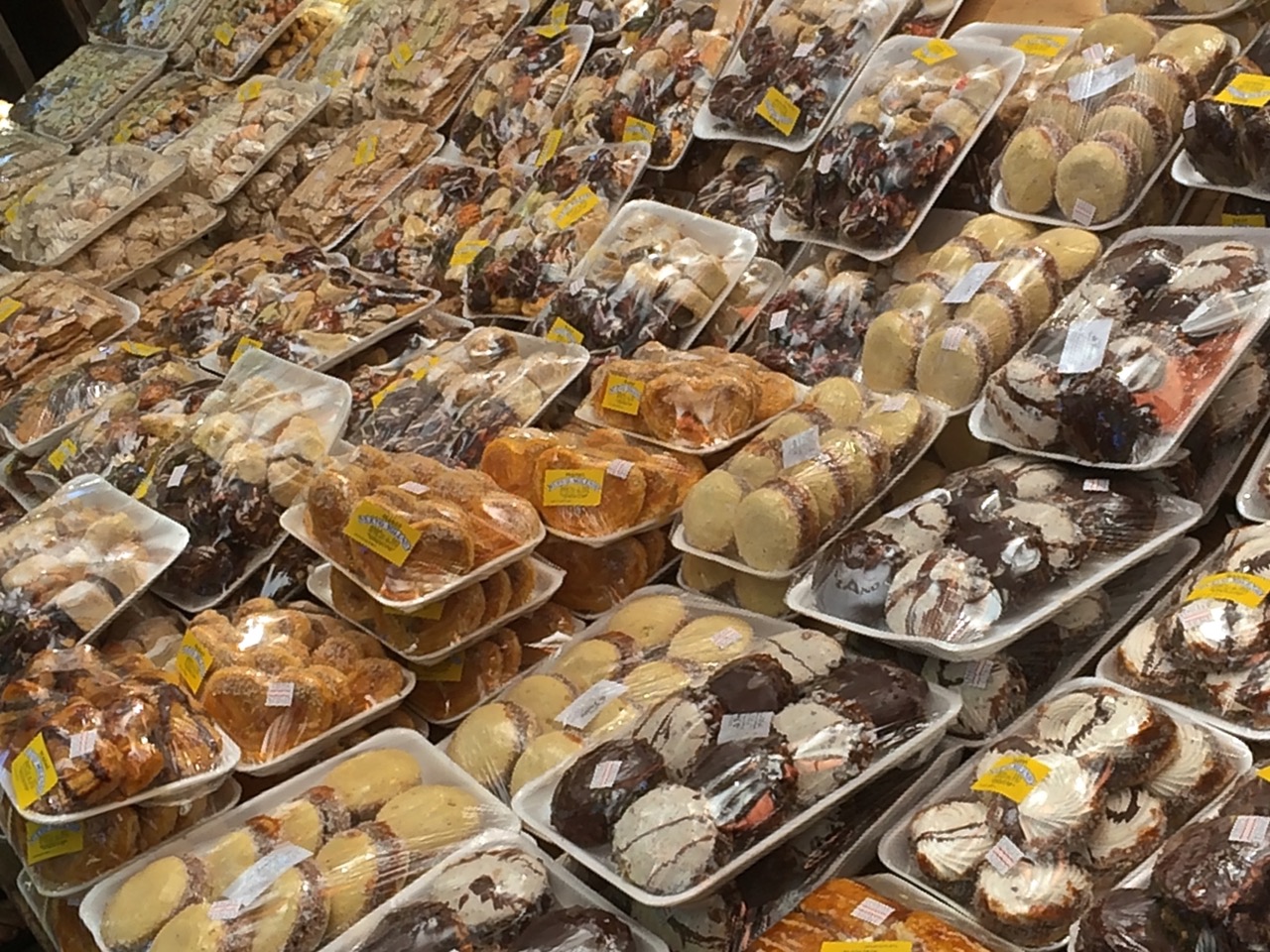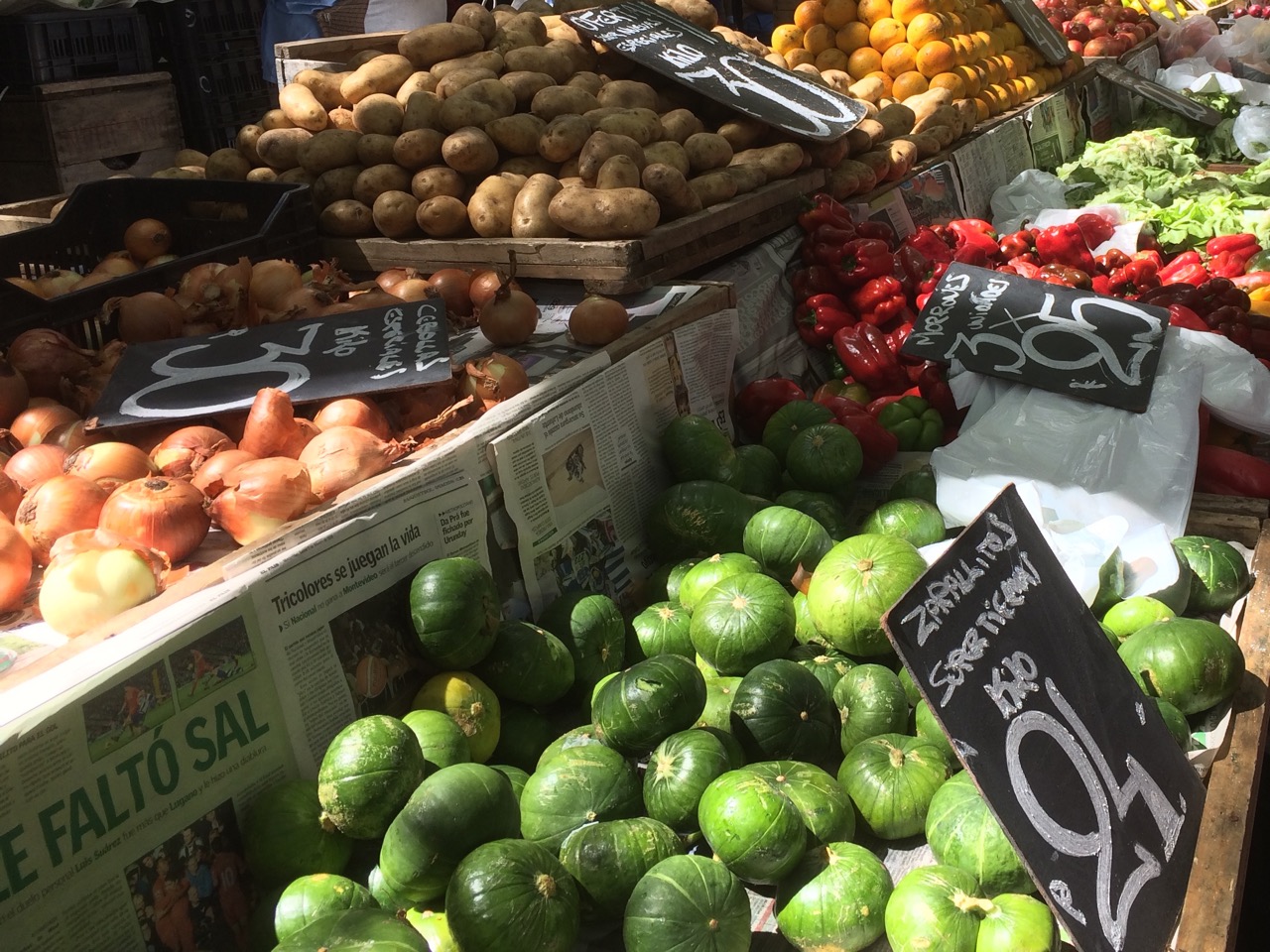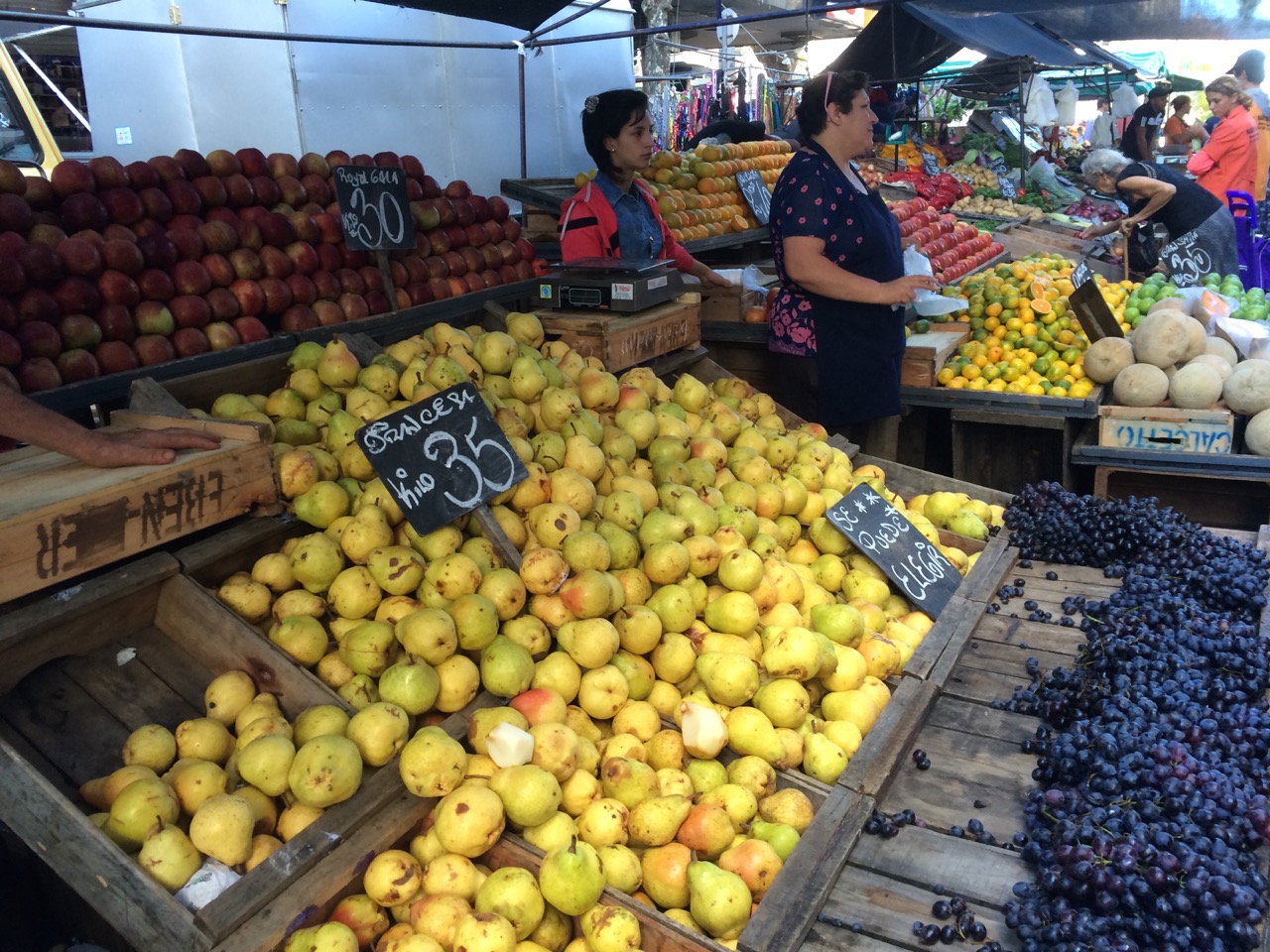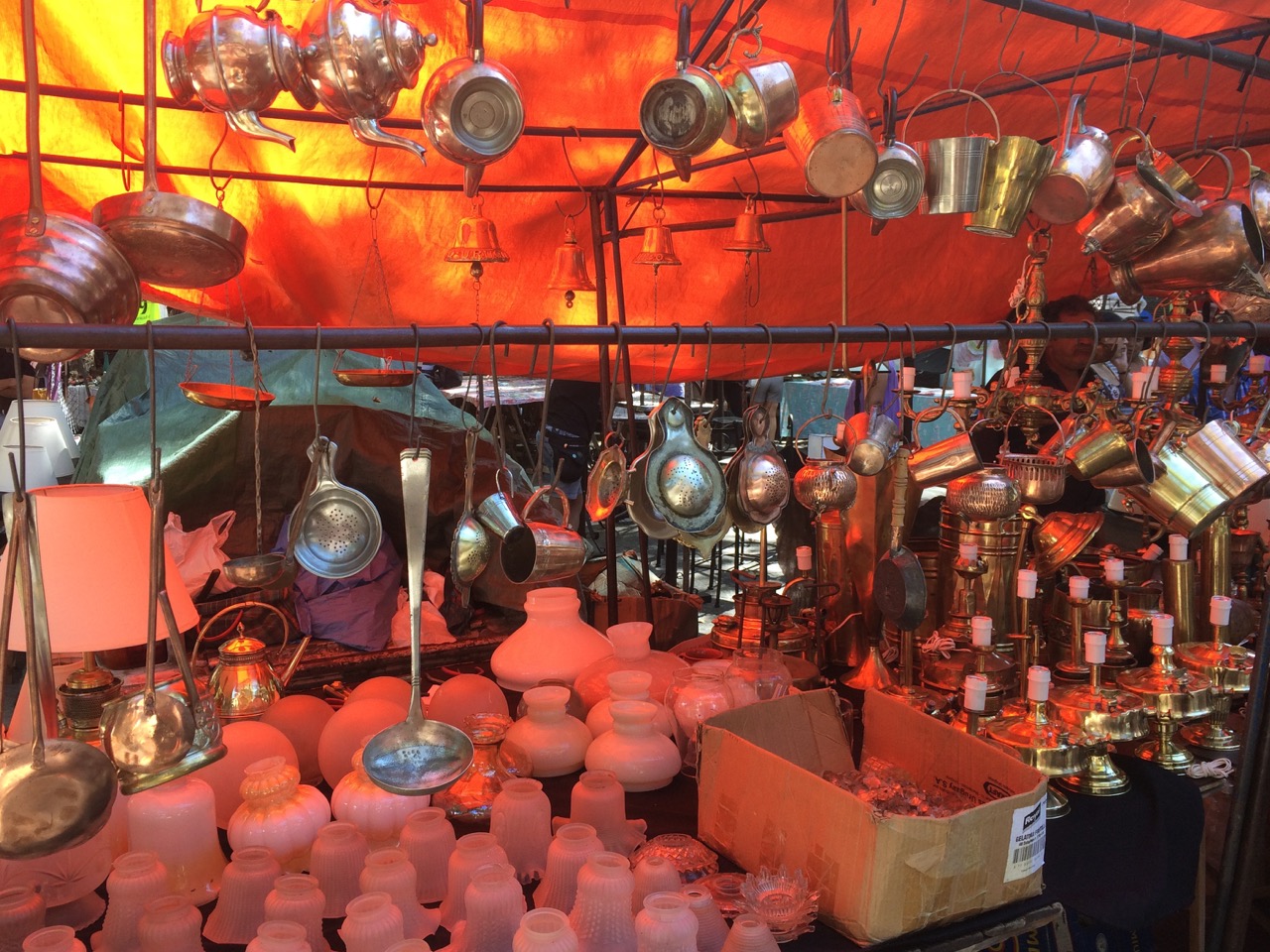 Foreigners and some Uruguayans come there in search of rare objects sometimes hidden among less prized old knickknacks. Flocks of tourists wondering around antiques and books stalls.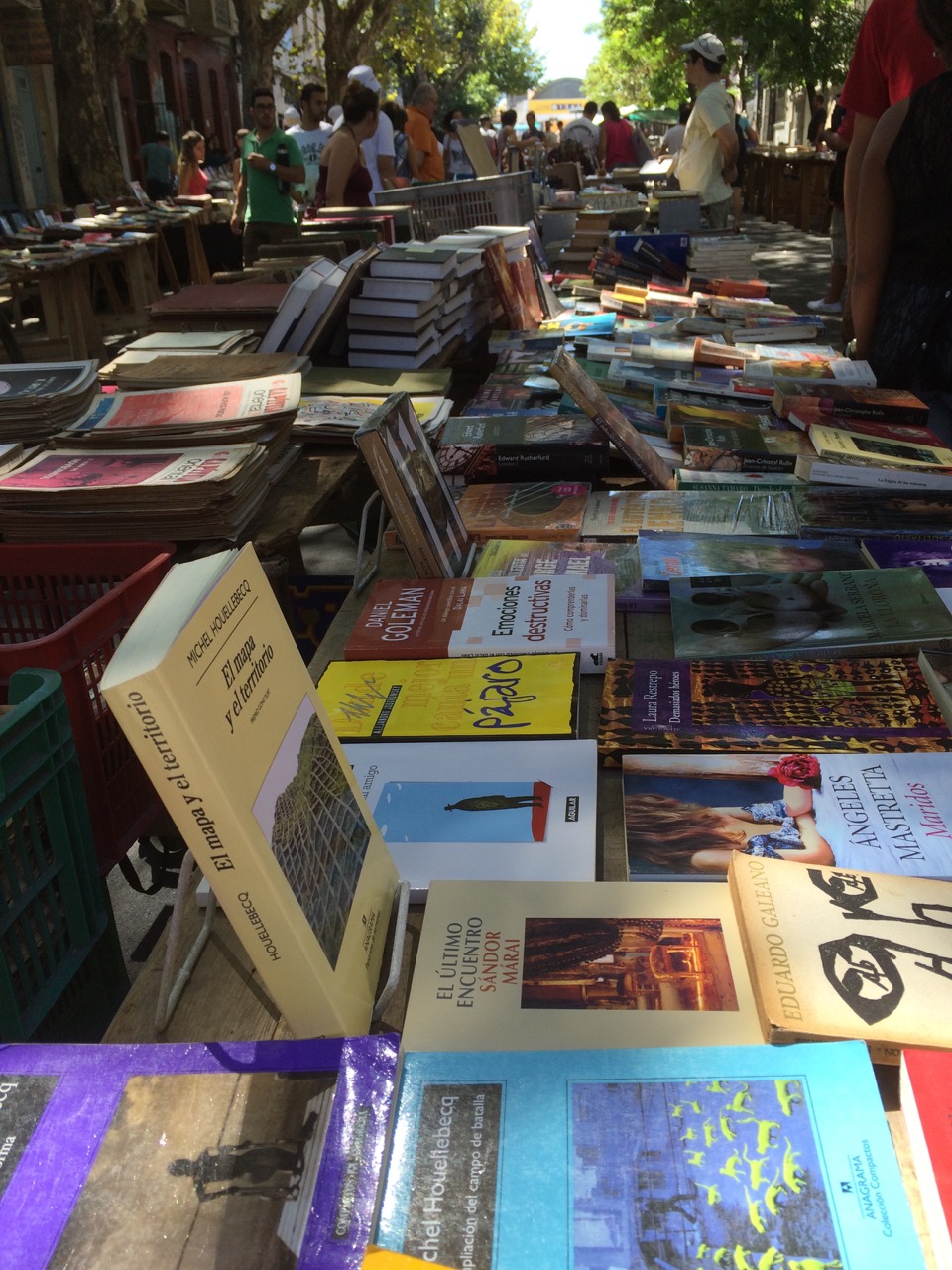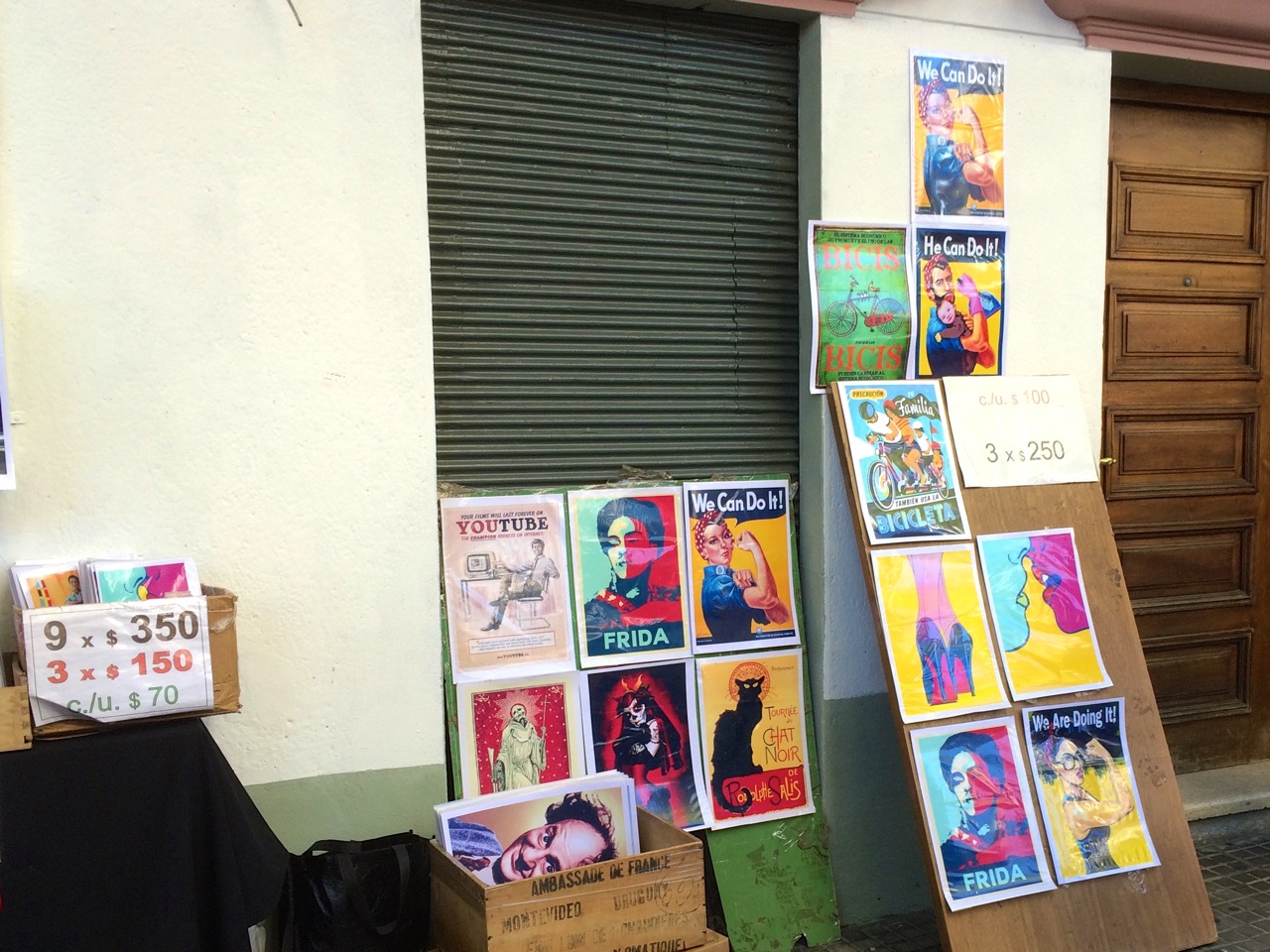 The market is a fantastic motley of myriad things not expected to be found next to each other. Old newspapers and posters, coins and stamps, pets and antiques rub shoulders with new clothes, counterfeit "luxuries" and fruits and vegetables.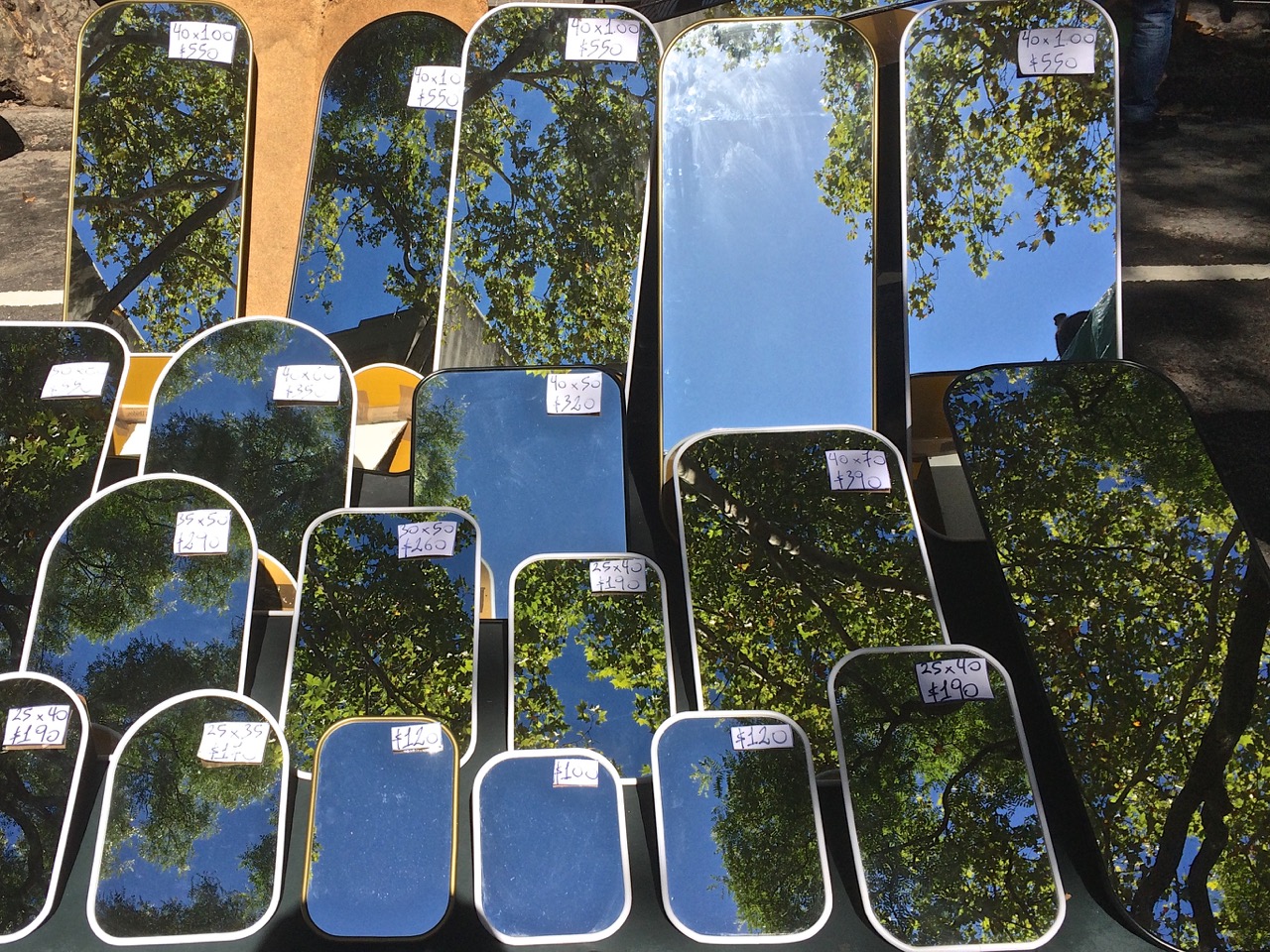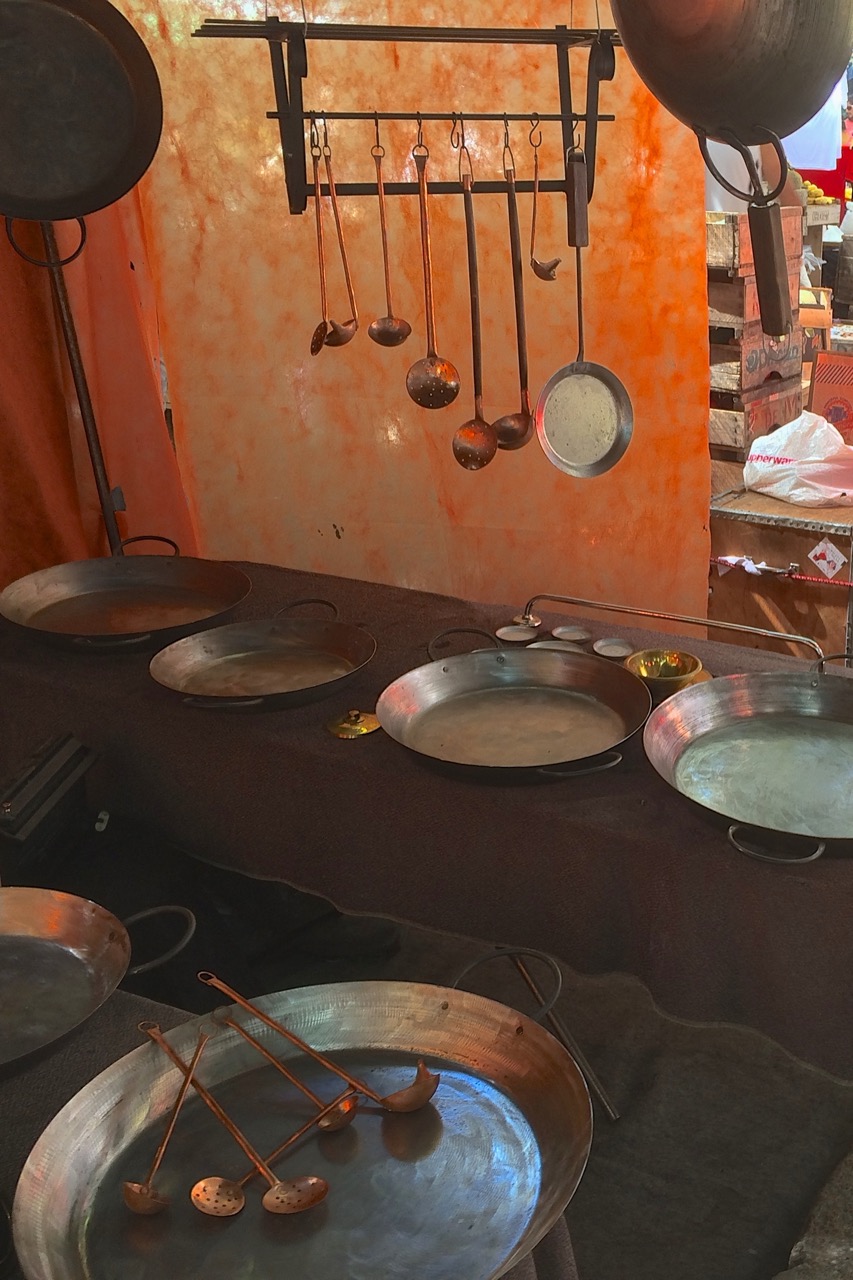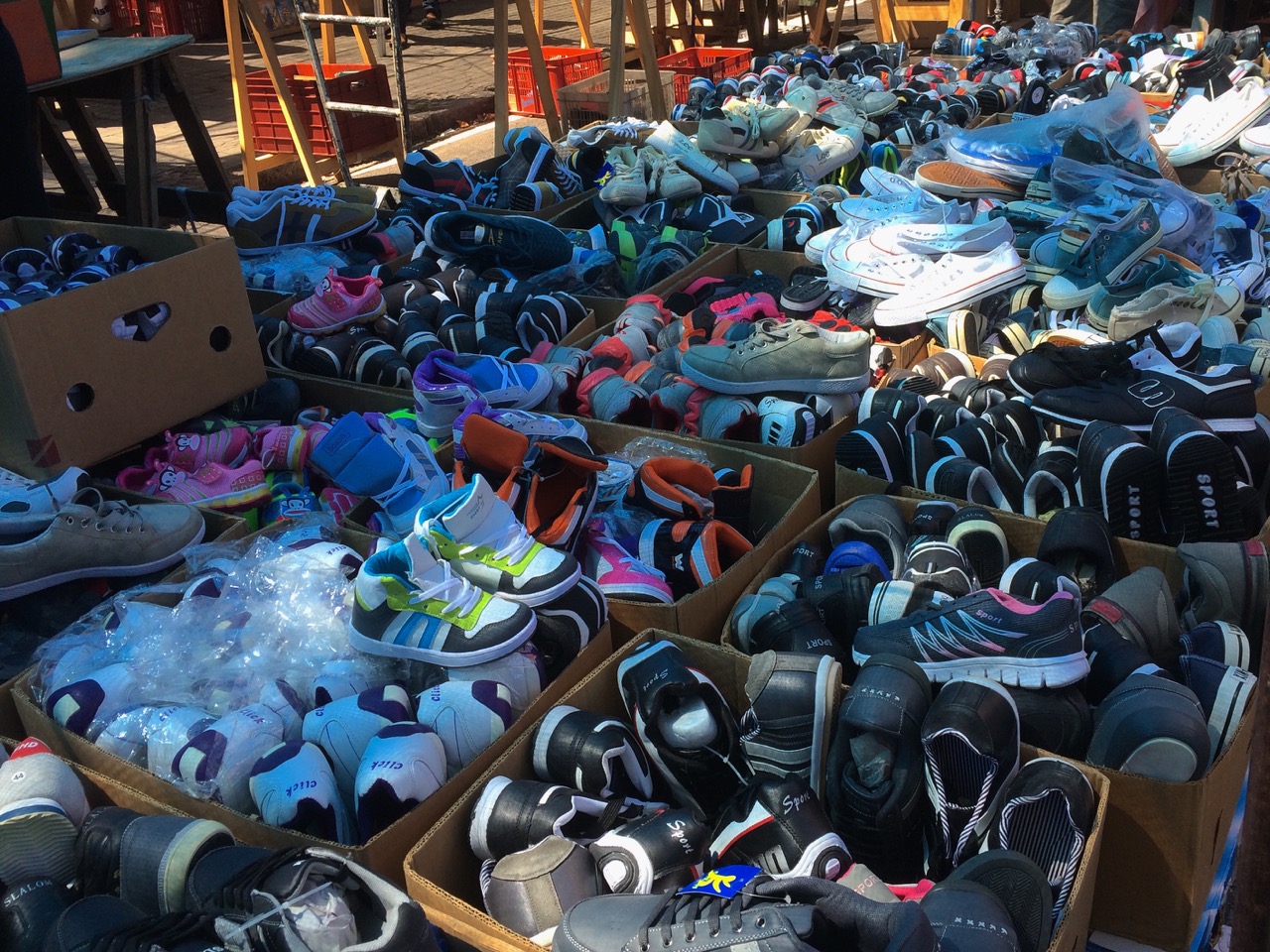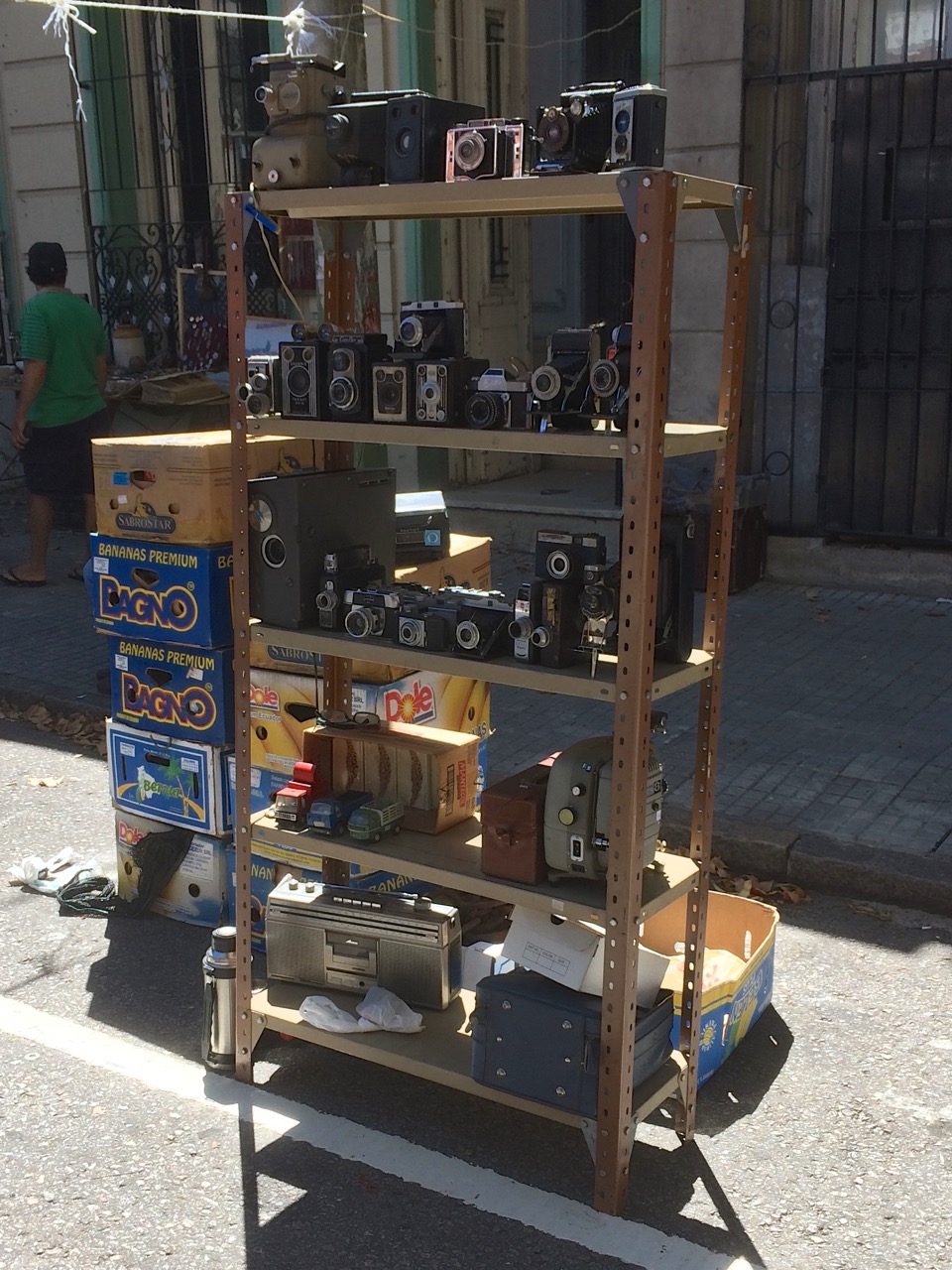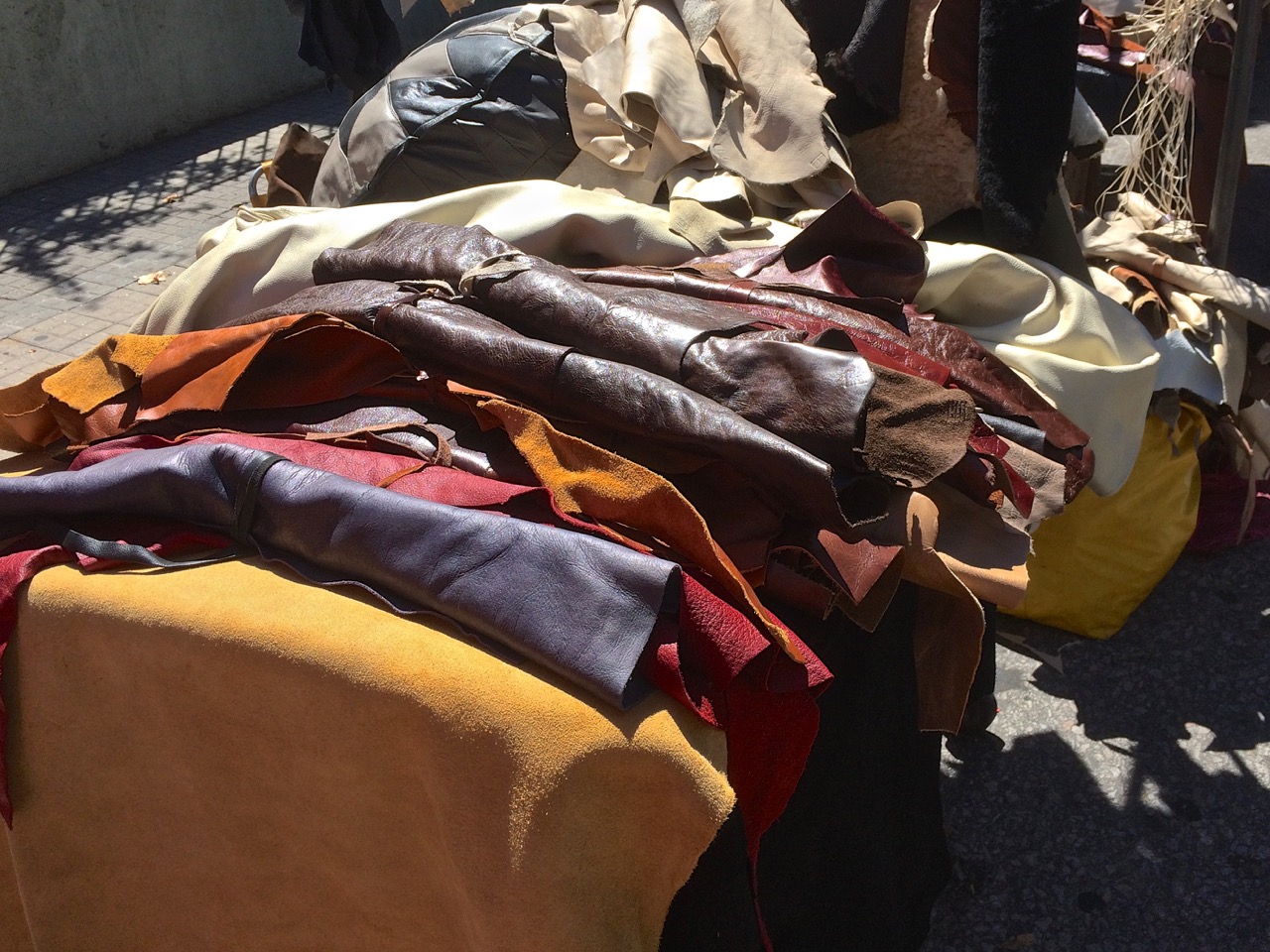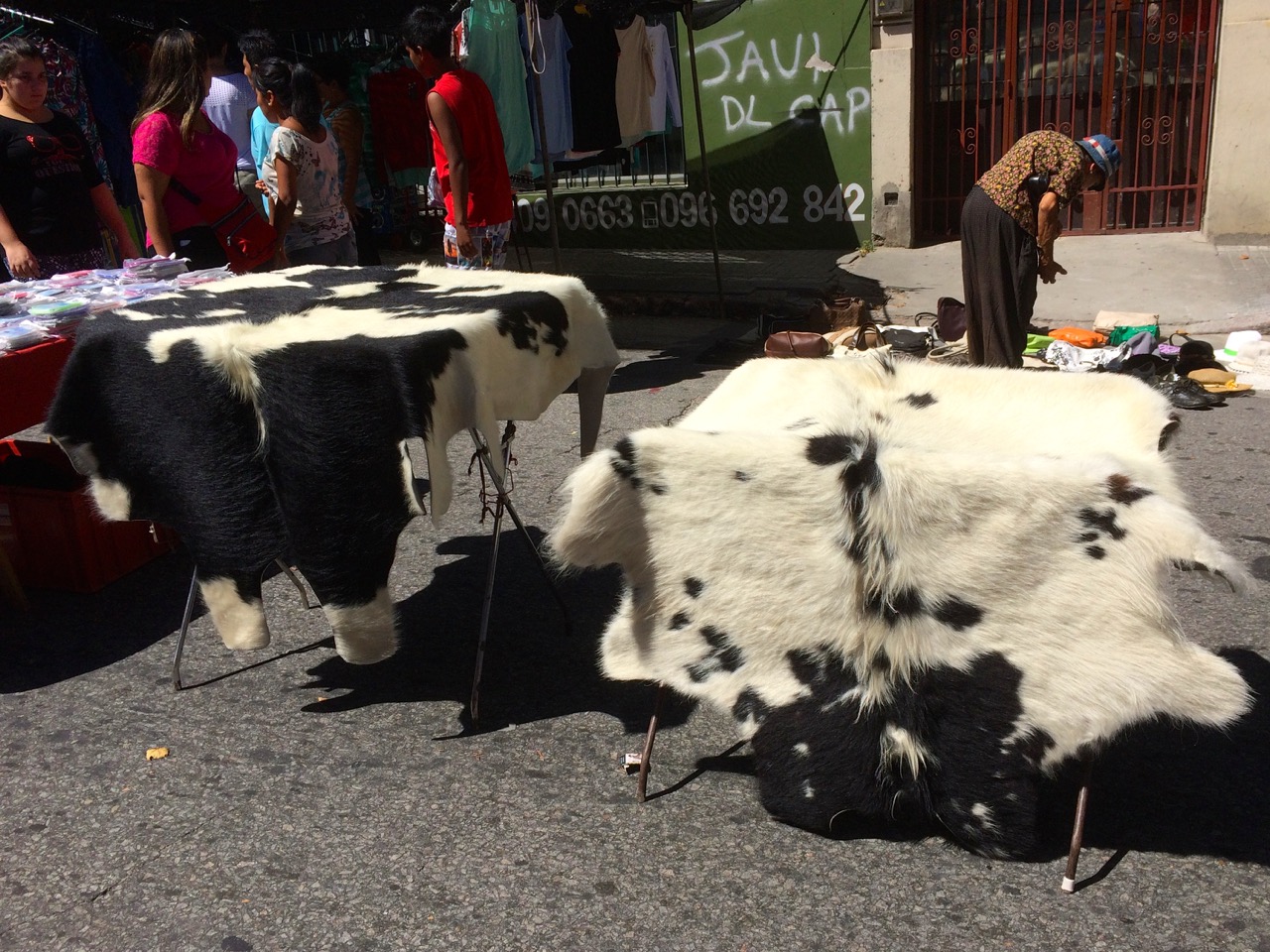 Further away from Avenida 18 de Julio, deep in the bowels of the market the scenery changes.
Only partially regulated, the Feria sprawls for five or six blocks along Paysandú and neighbouring streets. There are no stalls anymore and some goods look rather questionable. There is an array of remote controls, an ancient rotary dial phone, a stack of porn magazines from the 70s, a crocheted blanket, a pile of shoes that seen better days…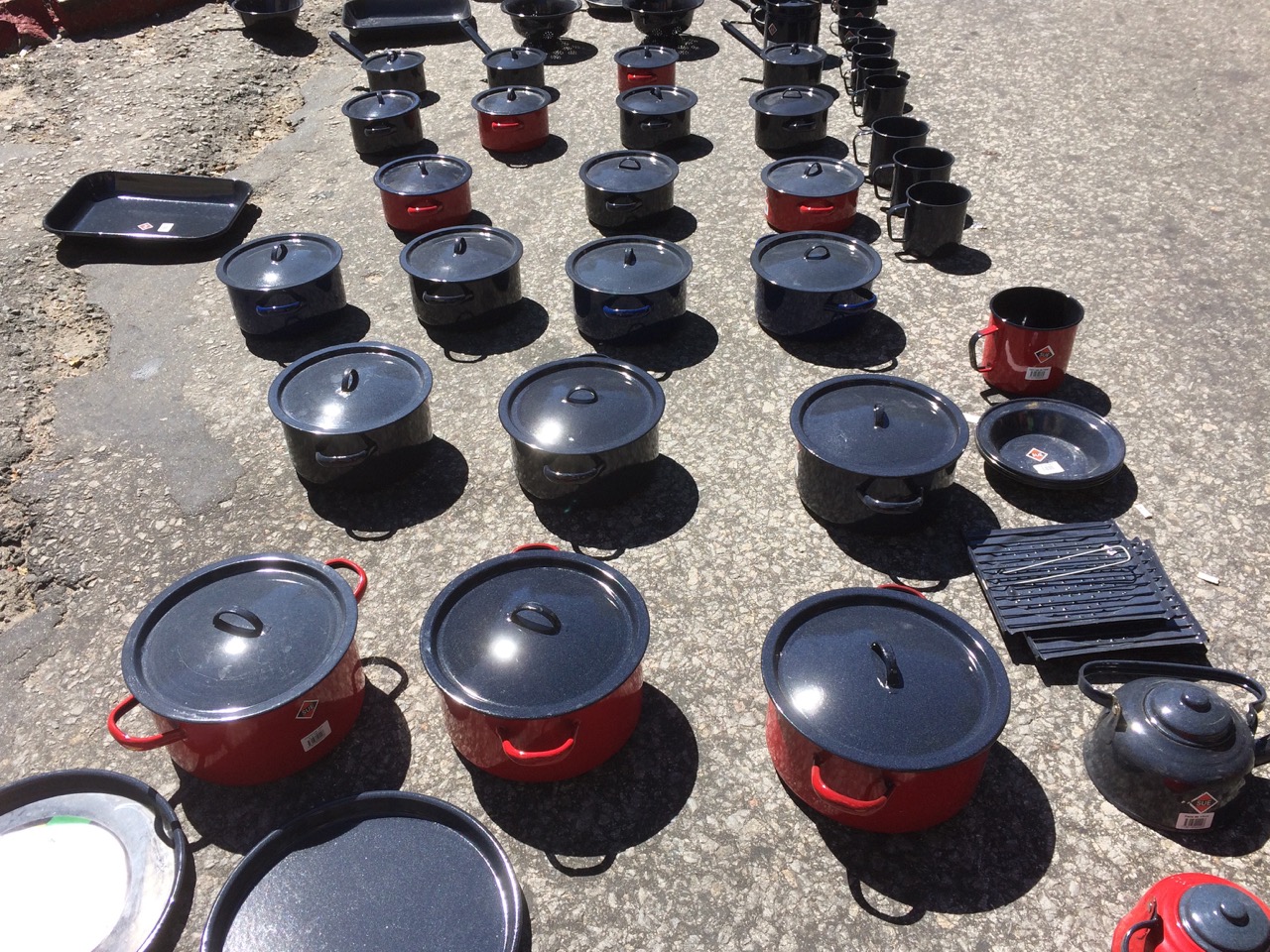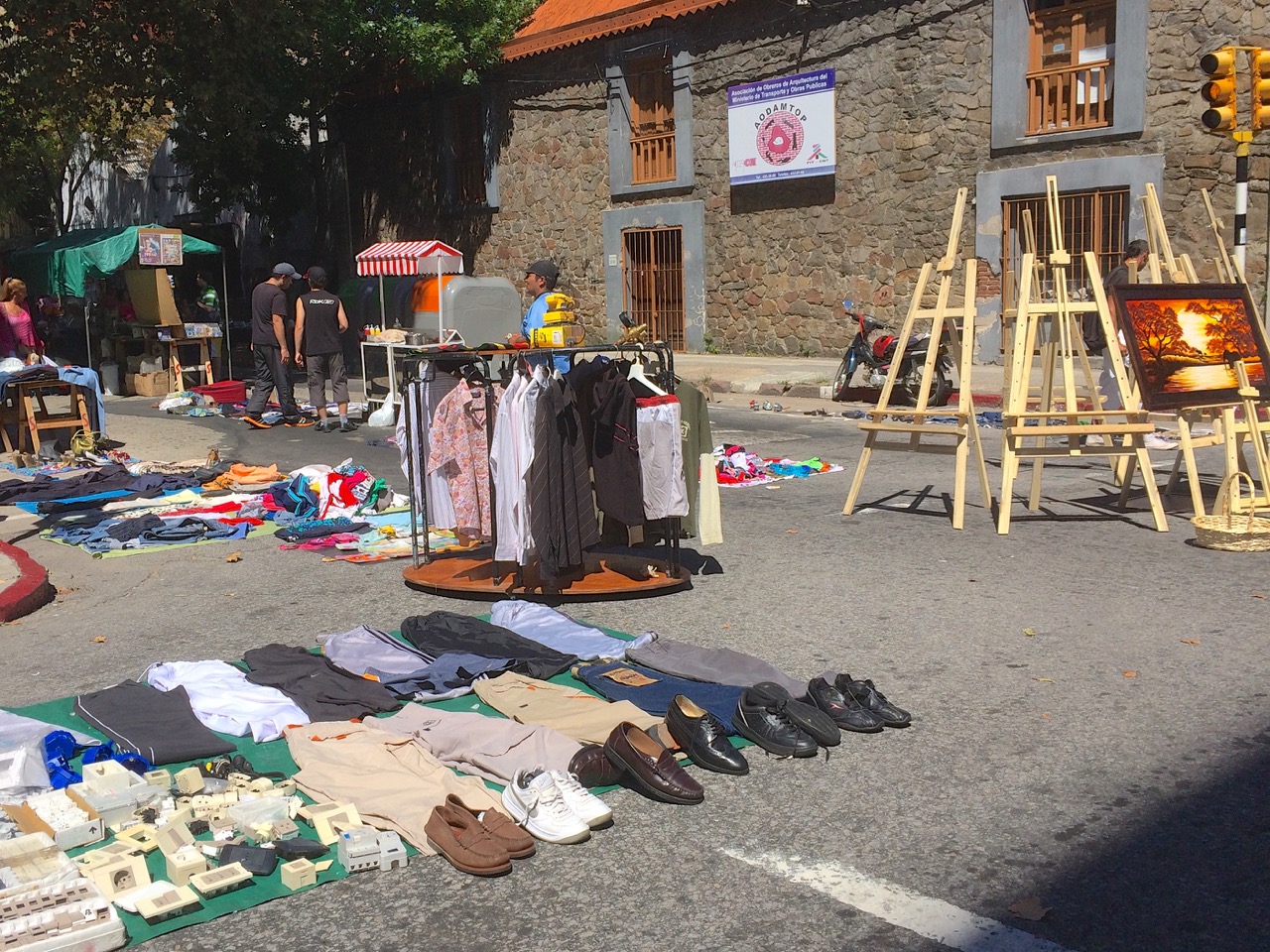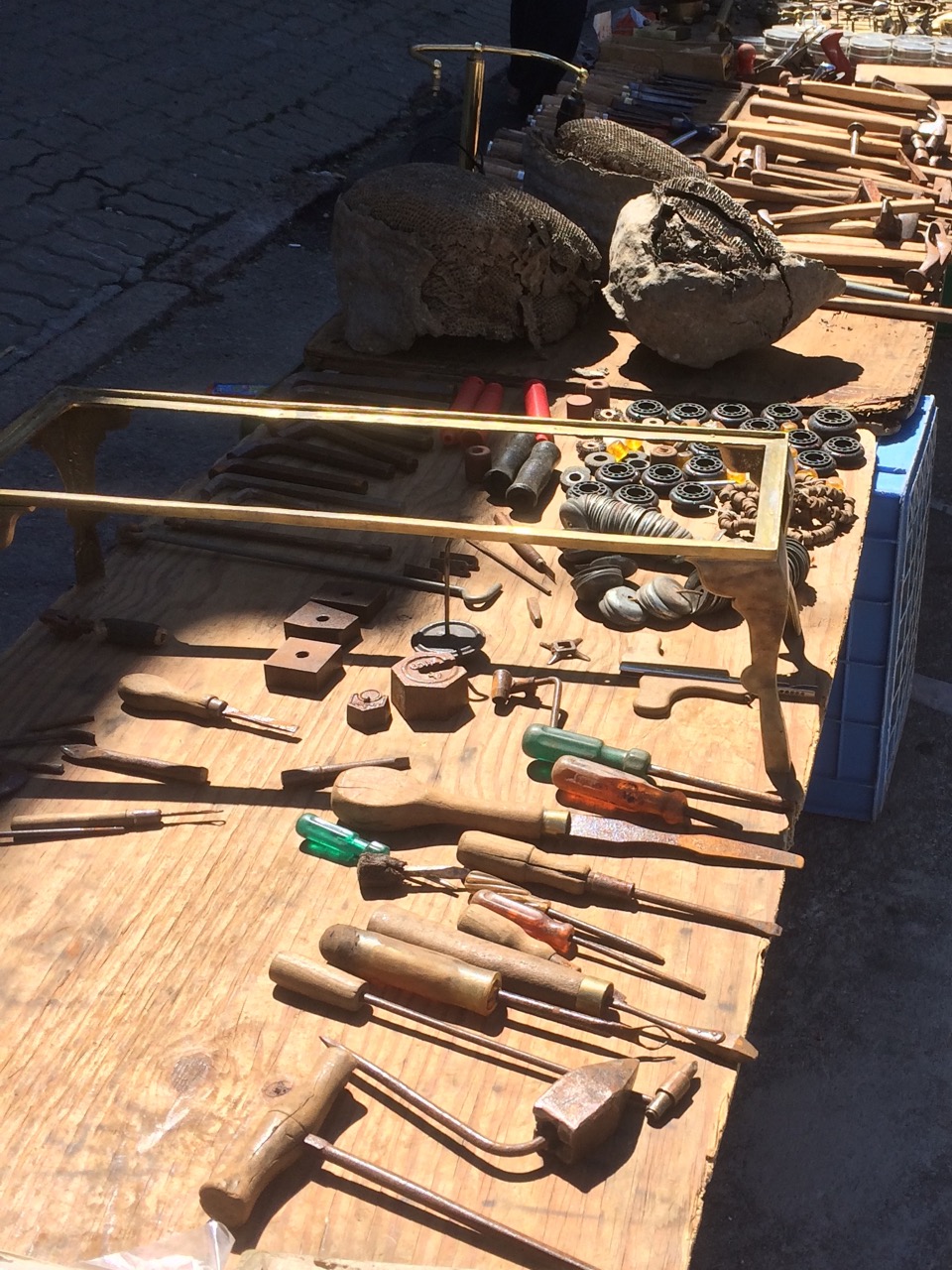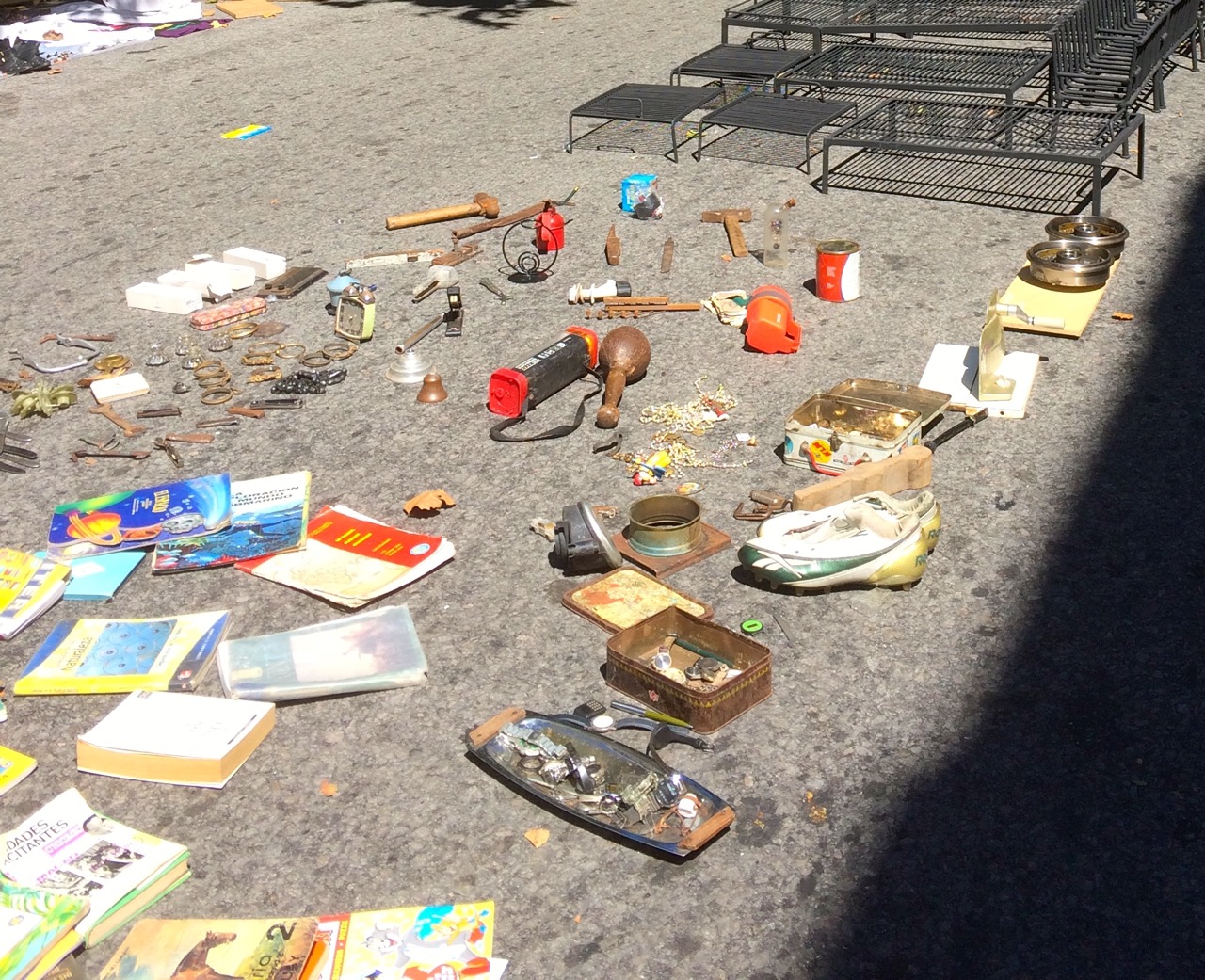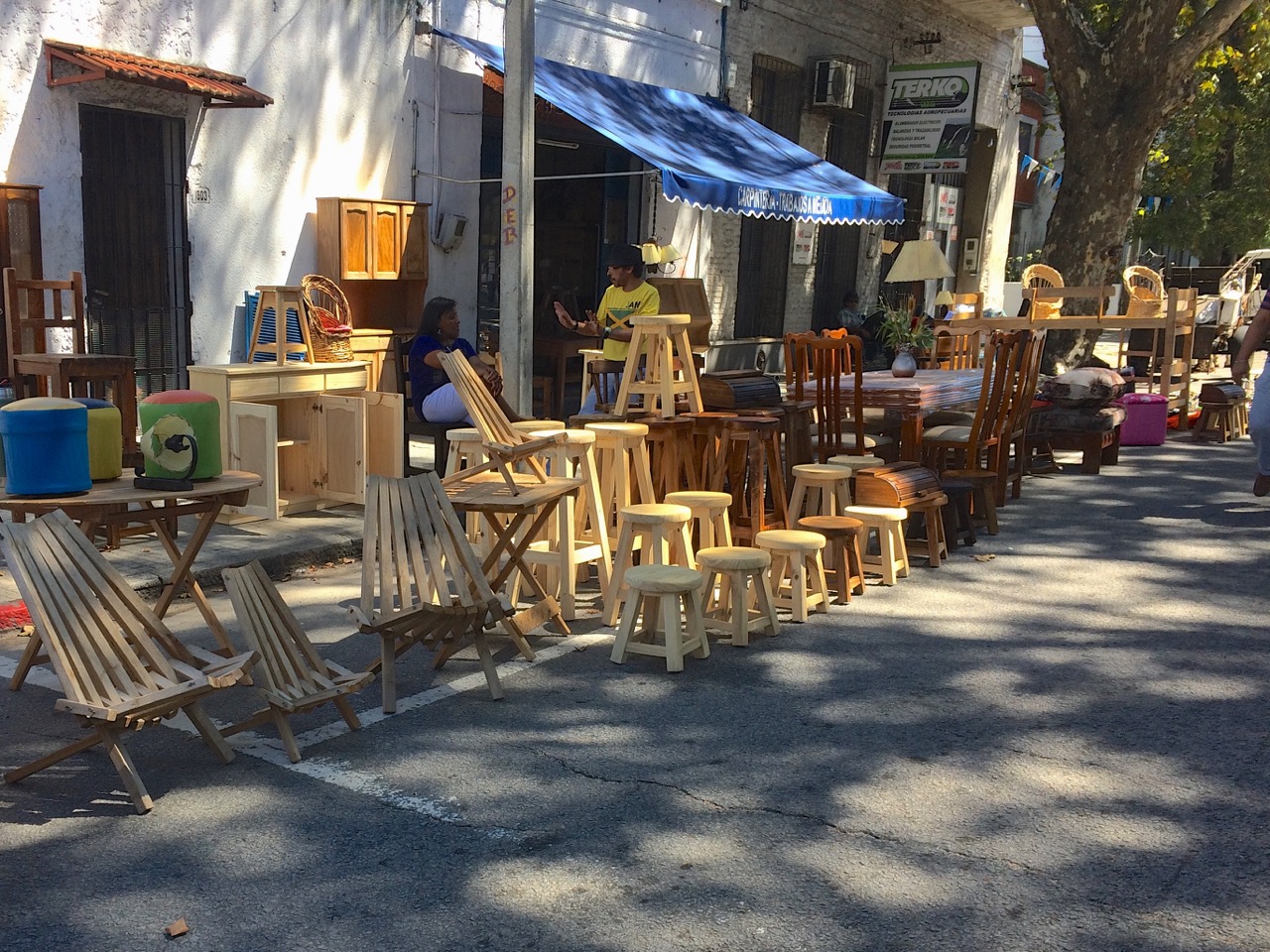 It is easy to lose track of time browsing the market. The crowd gets thicker closer to noon, there are so many fascinating objects to admire and too many stall rows to check. After a couple hours everything starting to blur into an endless kaleidoscope of colors and sounds. Time to leave… and come back next Sunday for another excursion into the world of curiosities.
By the way, if you get hungry while exploring the market visit Verde restaurant. Their pastas are quite good.
La Feria de Tristan Narvaja Page on Facebook
Calle Tristán Narvaja, 11200
Montevideo, Uruguay
Hours: 7:00 – 16:00 Sunday
Share this article on Pinterest by clicking Save button