The Rambla of Montevideo (La Rambla de Montevideo) is over 22 km long promenade stretching along the coastal line of the Uruguayan capital.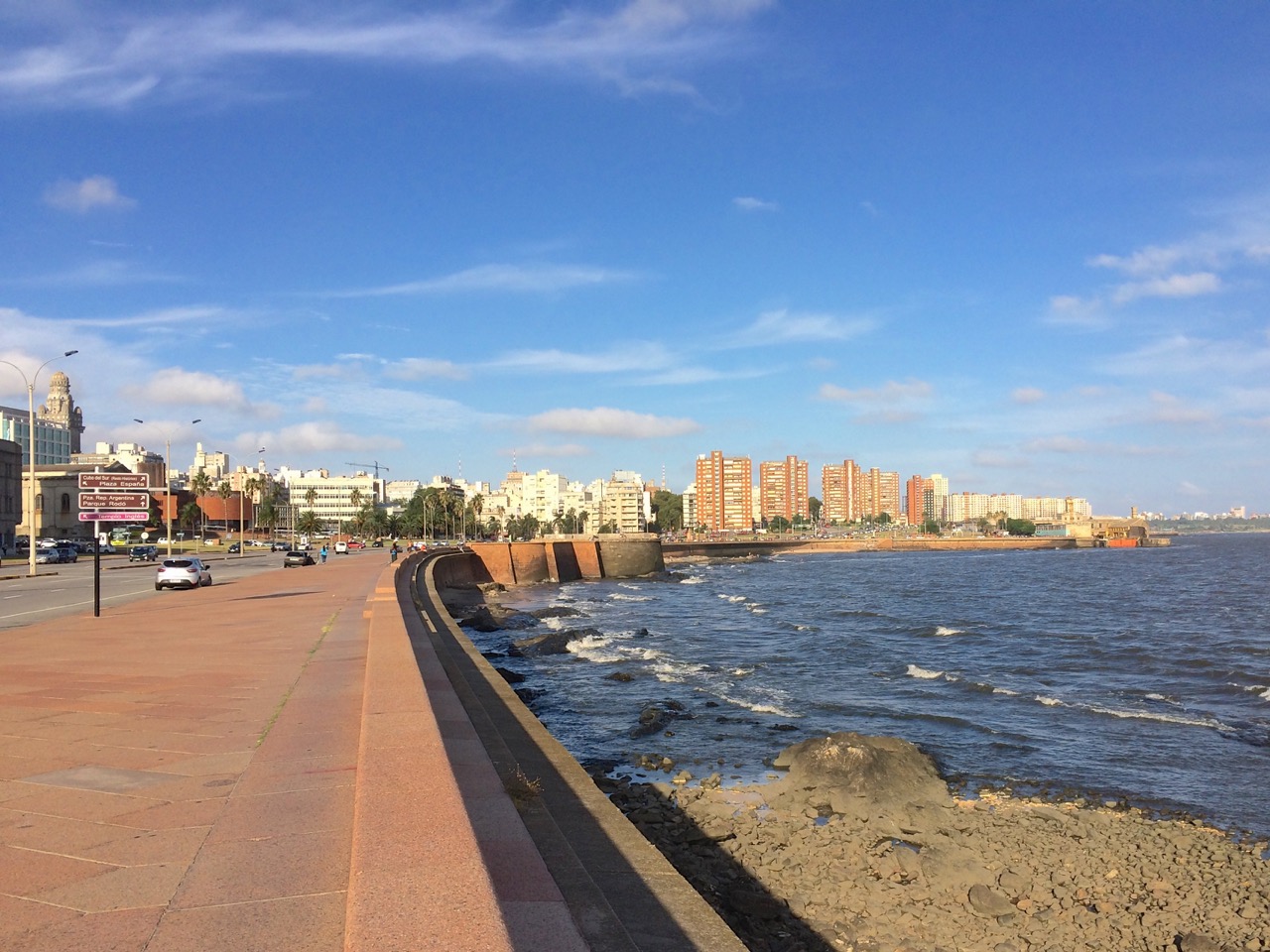 Any time of a day it is full of activity: jogging, biking, dog walking, fishing, sunbathing, you name it. After a month in Montevideo, it became one of my favorite places in the city and a winner when we have a spare hour to break from daily business routine. Inevitably, we end up on the water braving either blazing sun or chilly wind. By now, I think we know every crack and missing tile of its pavement within 5 km from our home.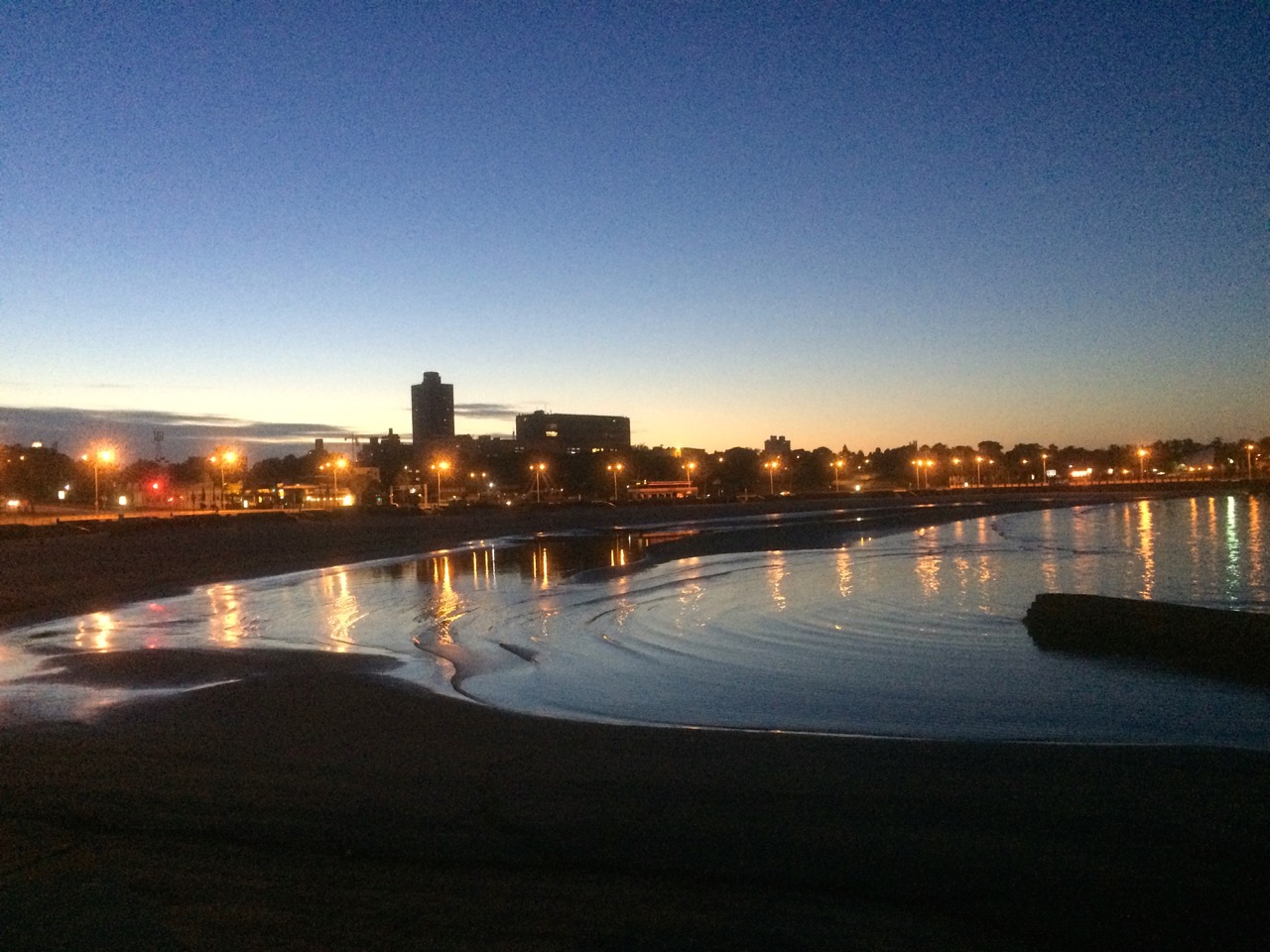 One day we decided that it was time to go further. The only way to enjoy it was by riding a bicycle. Conveniently, just a couple blocks from our place there is a bike rental service called Orange Bike. I wrote here that Montevideo visitors unless they live in some hostels, have only one way of securing a bicycle ride – renting from Orange Bike. At least, this is the only way I am aware of. The situation with up-to-date online resources about Montevideo for English-speaking visitors hasn't improved much in the past few years and still hovers at "feeling lucky" level.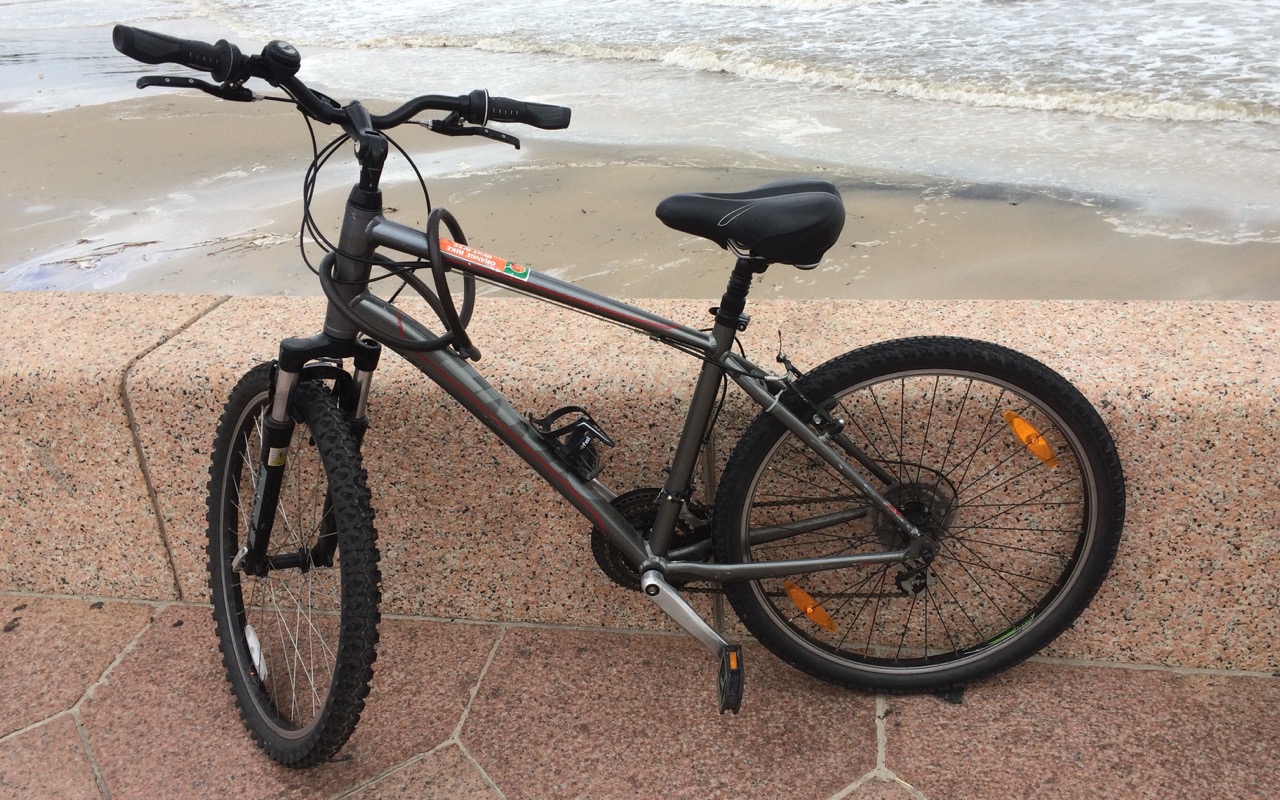 As luck would have it, the day we chose for a ride was the first real preview of the upcoming fall. Gray skies, strong wind, and high tide made the Rambla an unwelcoming place. This "minor" inconvenience was not going to hamper our plans, so we simply extended the rent to 24 hours to make two rides: on Saturday afternoon and on Sunday morning.
Saturday afternoon: windy, cloudy, high tide, only the bravest ventured onto the Rambla.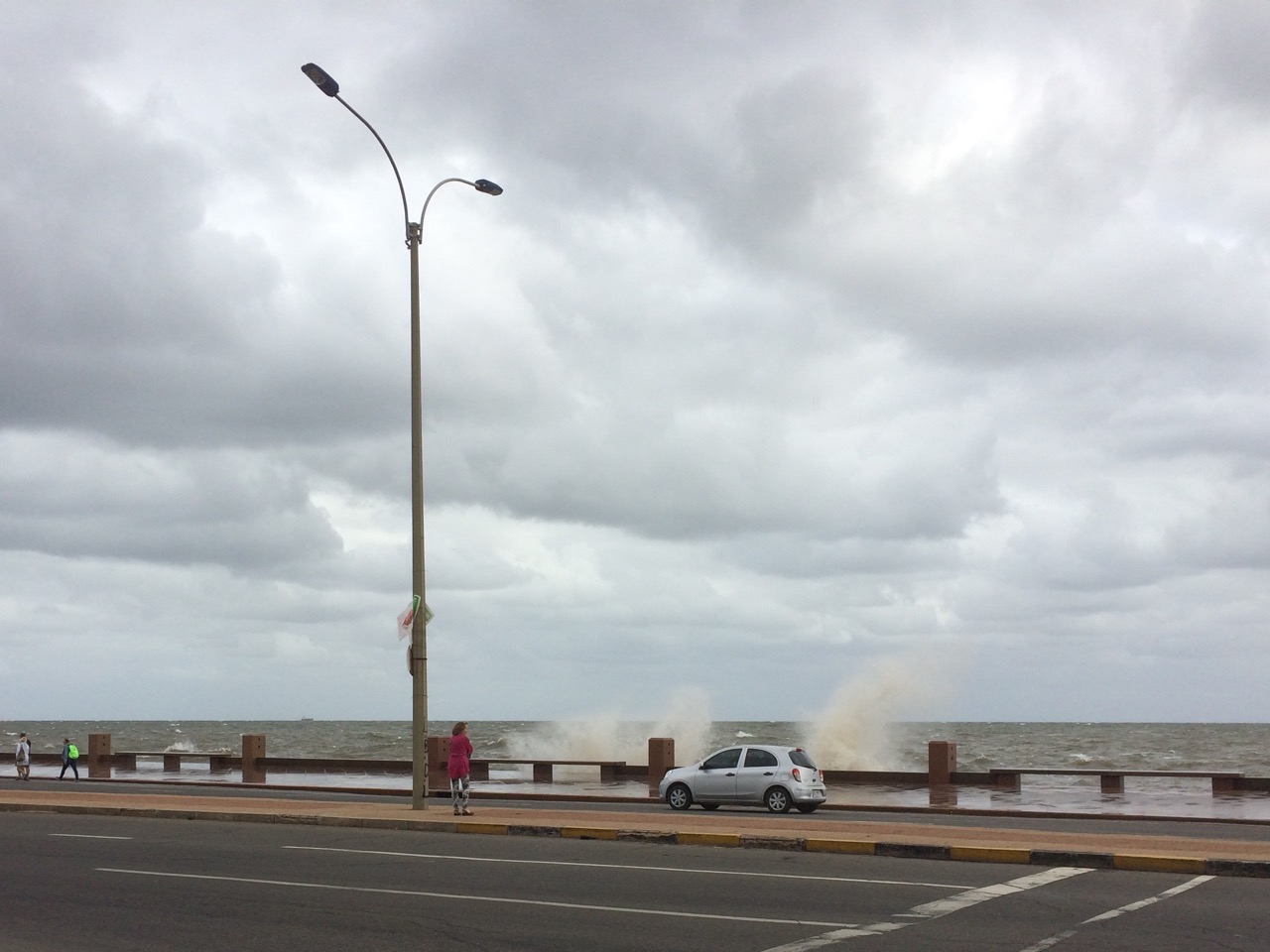 The best way to describe Saturday ride is it was wet and chilly. Almost immediately, I was showered by a rogue wave. Not enjoying it, we left the Rambla and for couple kilometers rode at a safe distance from the water until the coastline curved.
I was not in the mood of getting another salty shower and stayed at the safe distance at the expense of sacrificing the video.
The uneventful ride brought us to Punta Carretas. On a good day, it must be fishermen paradise.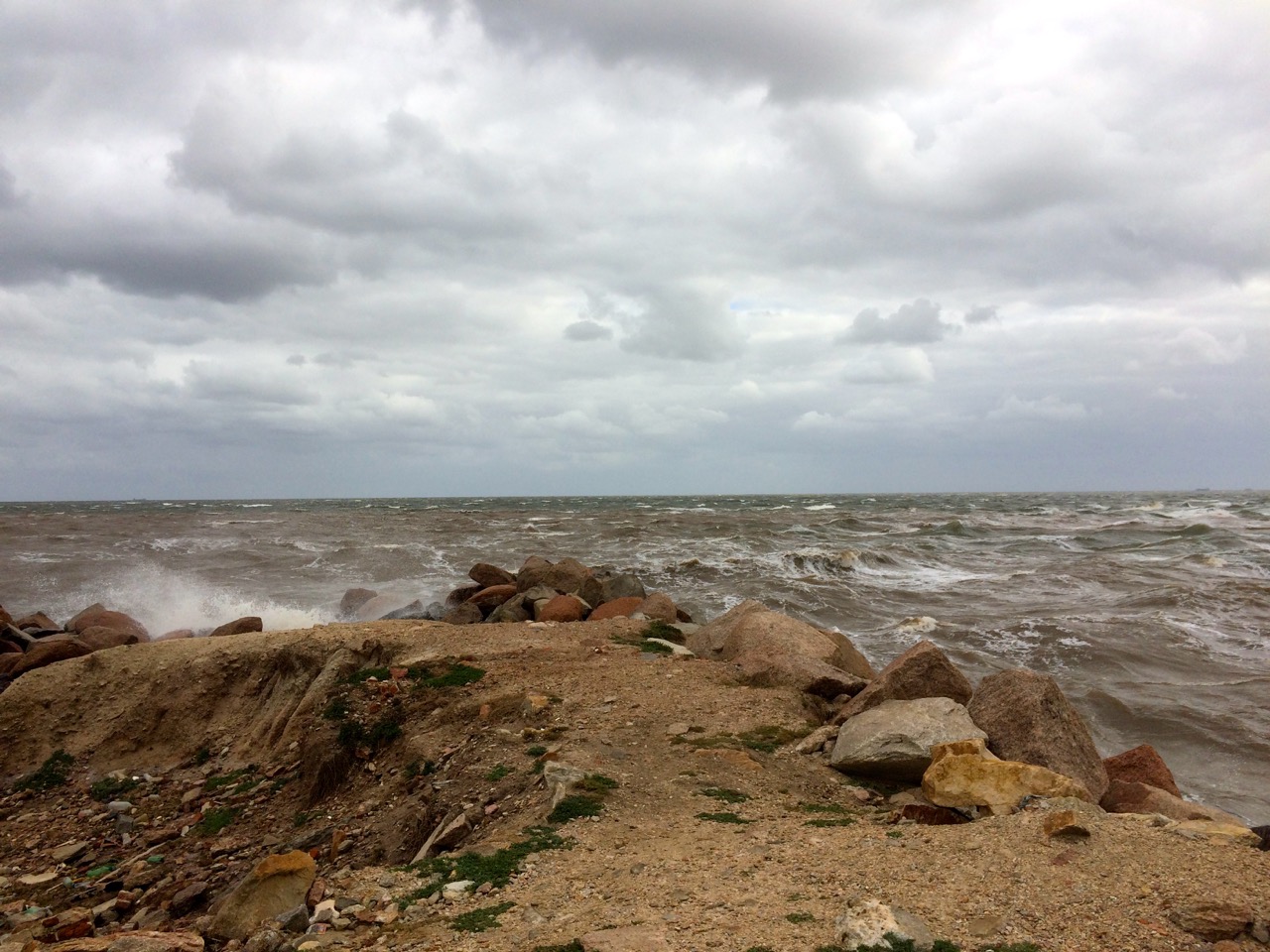 On a nasty day though the place belonged to cats. Wisely, they occupied the windless slope and since we did not have any fish or other cat-approved snacks, completely ignored us.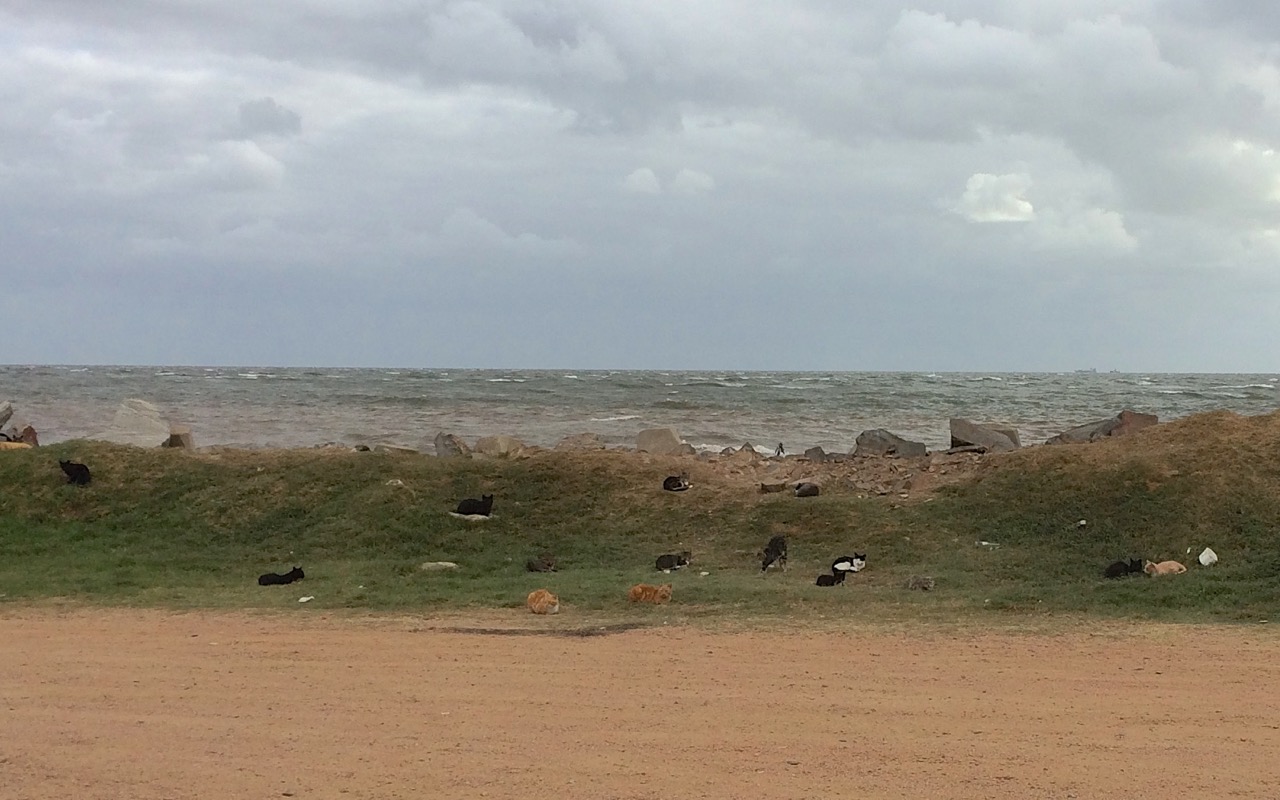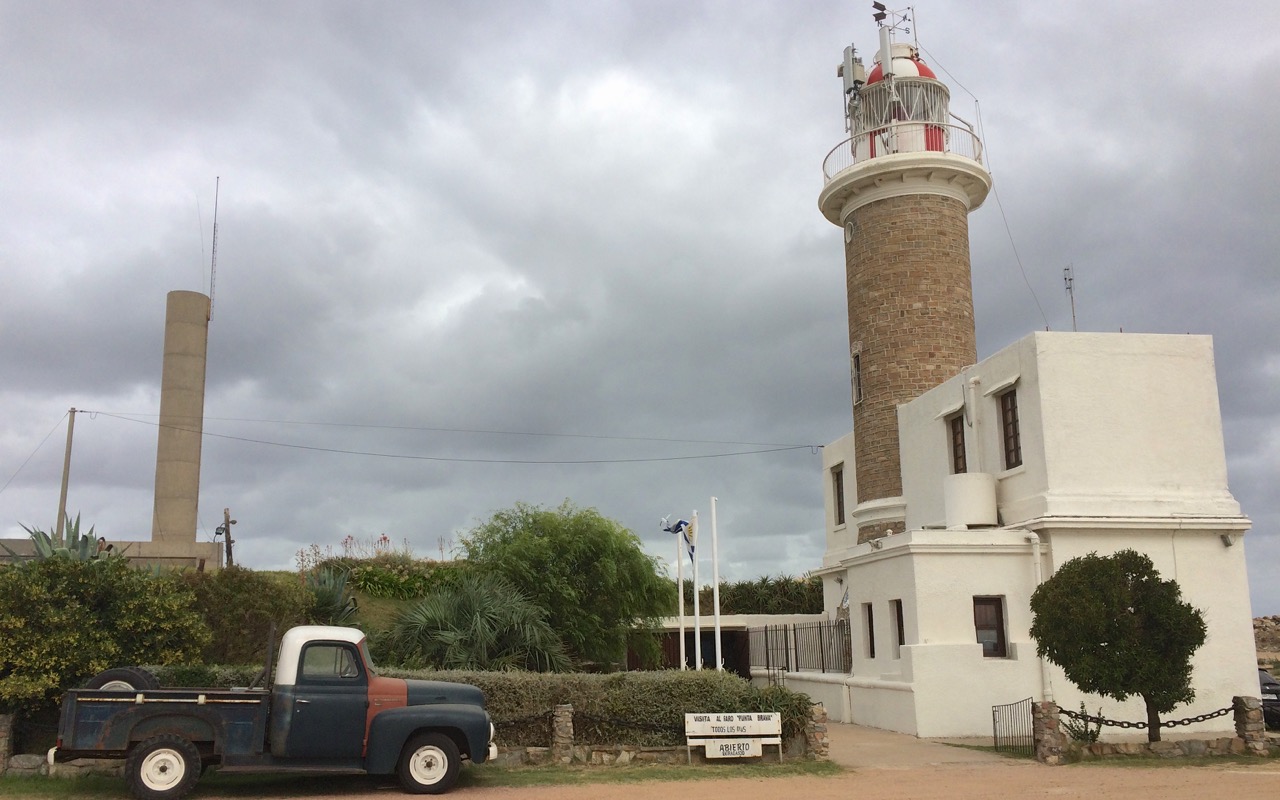 Back on the Rambla, the scene had brightened up with splashes of pink. It was the 5K Run dedicated to the fight against breast cancer (2015 5K Contra el cáncer de mama).

Sunday morning: cloudy to almost clear skies, pleasantly warm, the Rambla was coming back to life.
It was a perfect morning for the bicycle ride. Sun was just picking through clouds and was not in the mood to burn my skin, water calmed down and wind was almost nonexistent.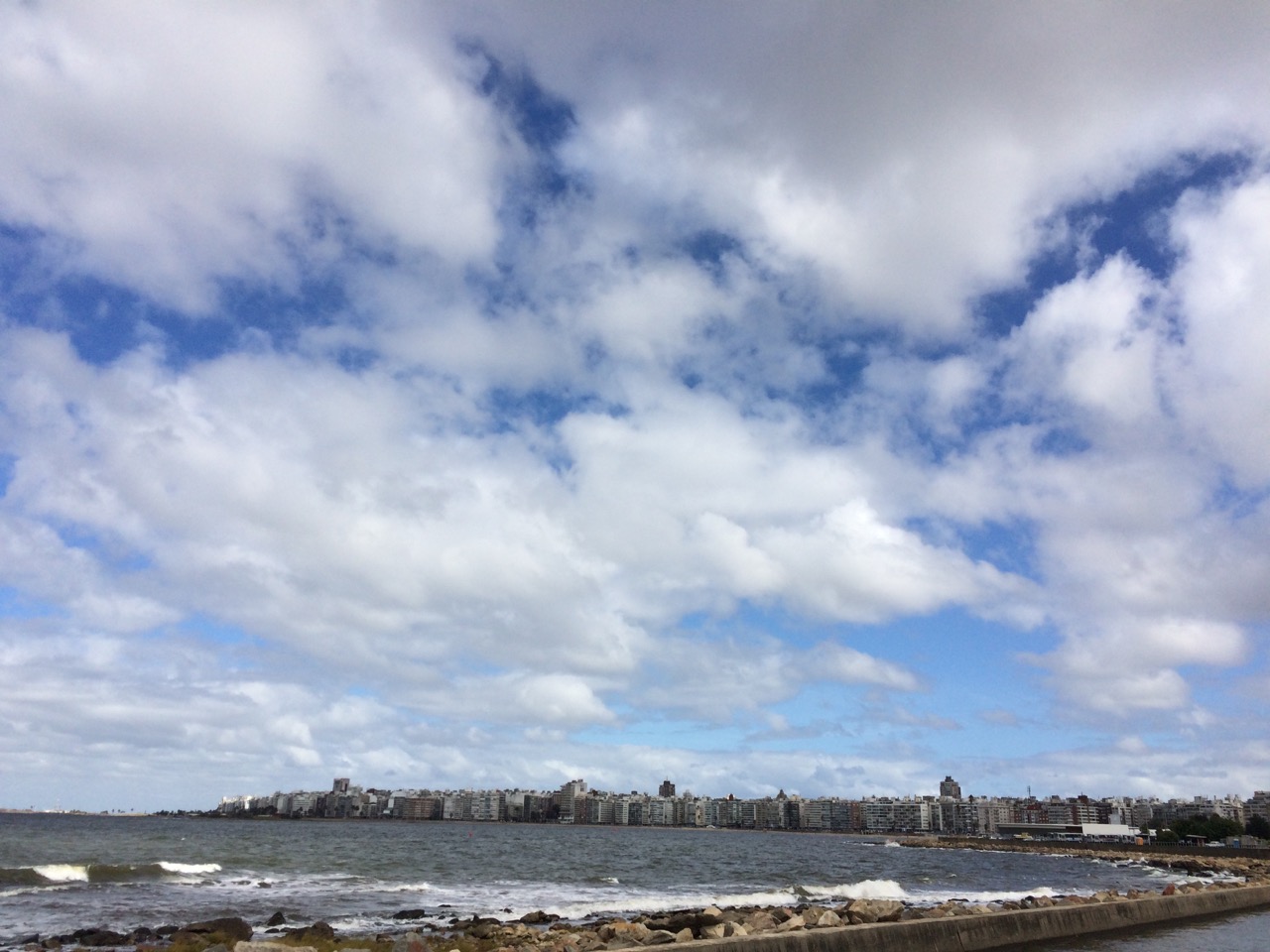 Another running event was taking place along the water. Luckily for us, the road was closed for traffic, but bicyclists were allowed to ride along with runners.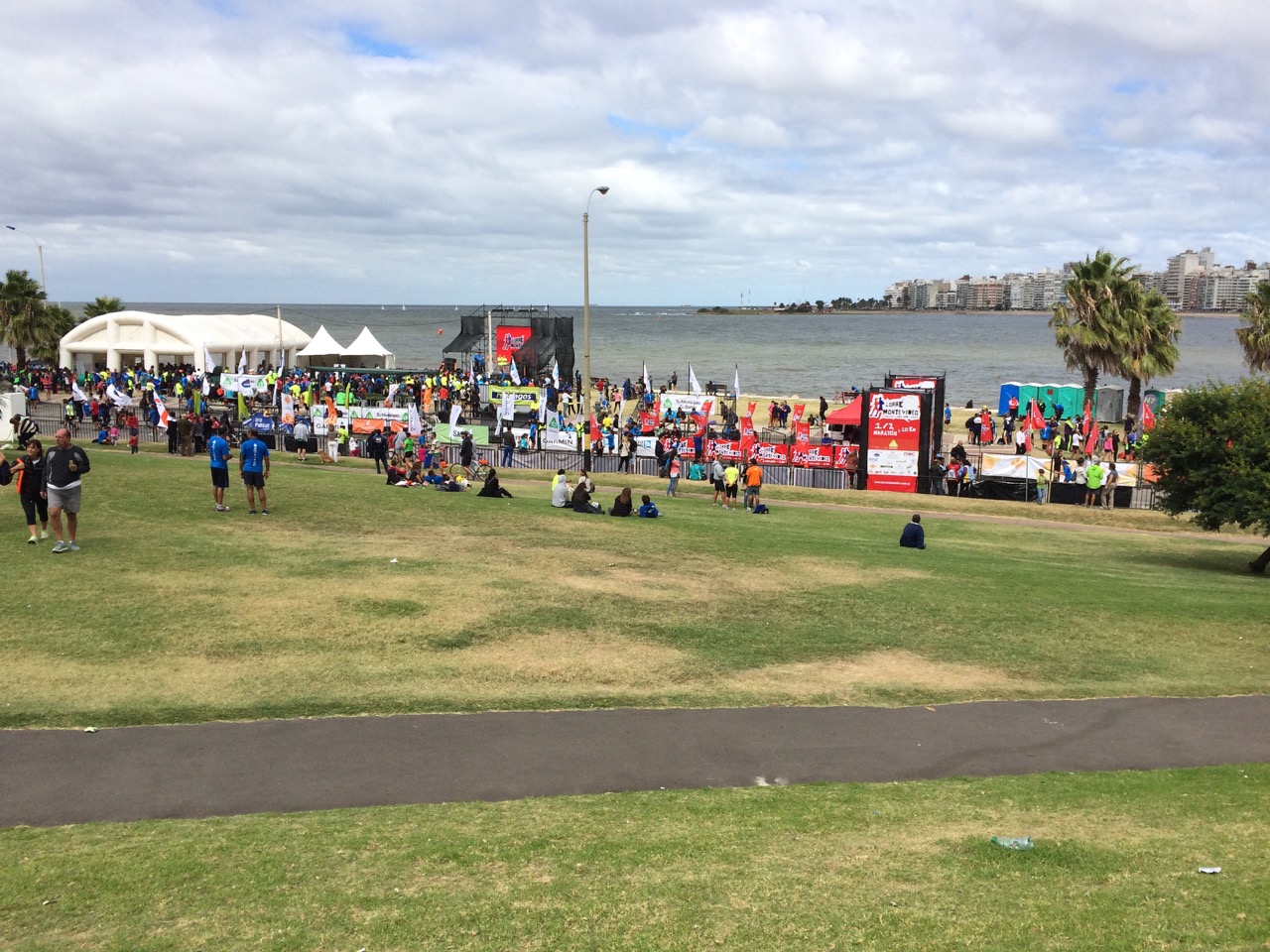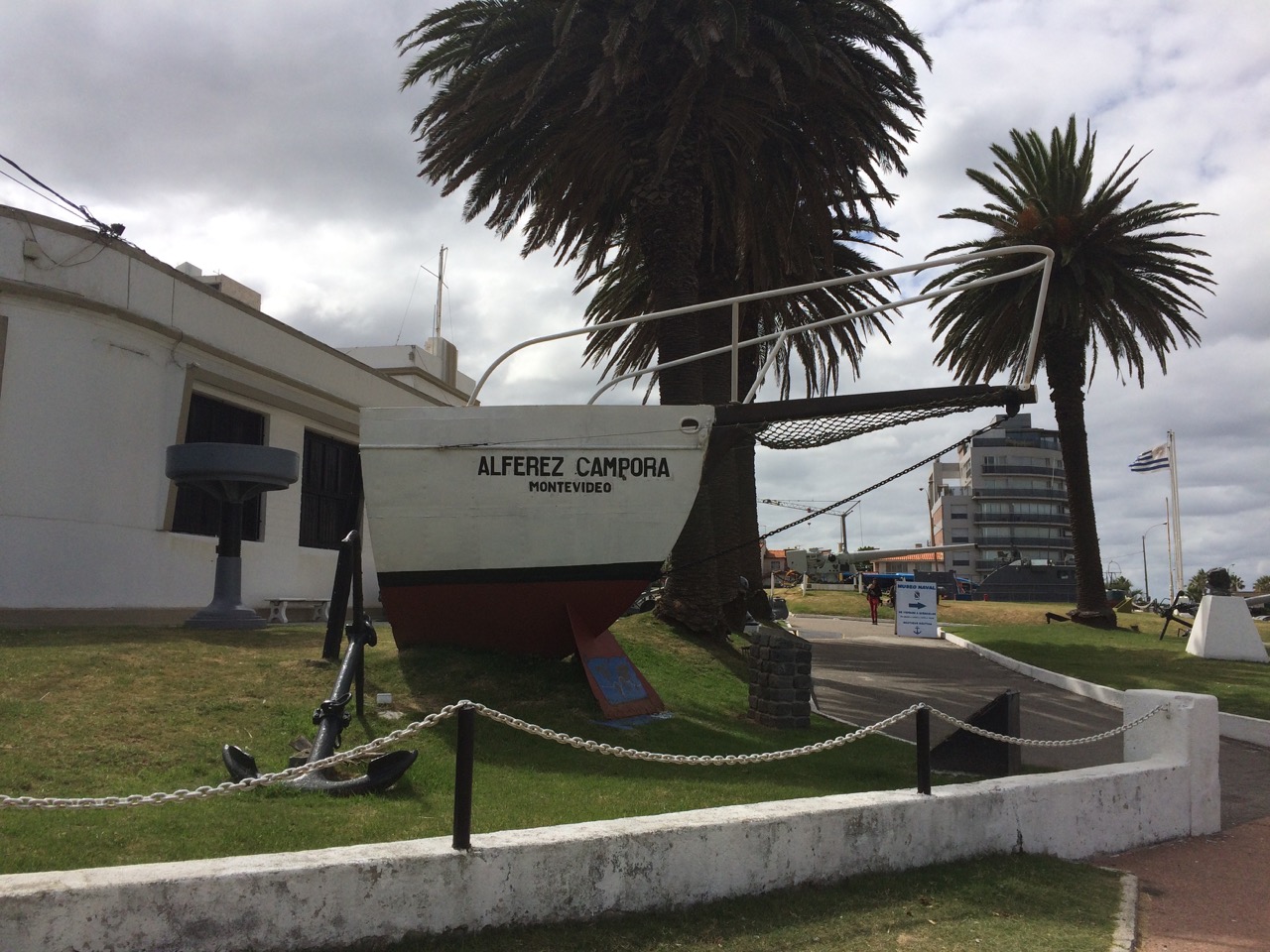 Eventually, we got as far as Malvin beach (Playa Malvin).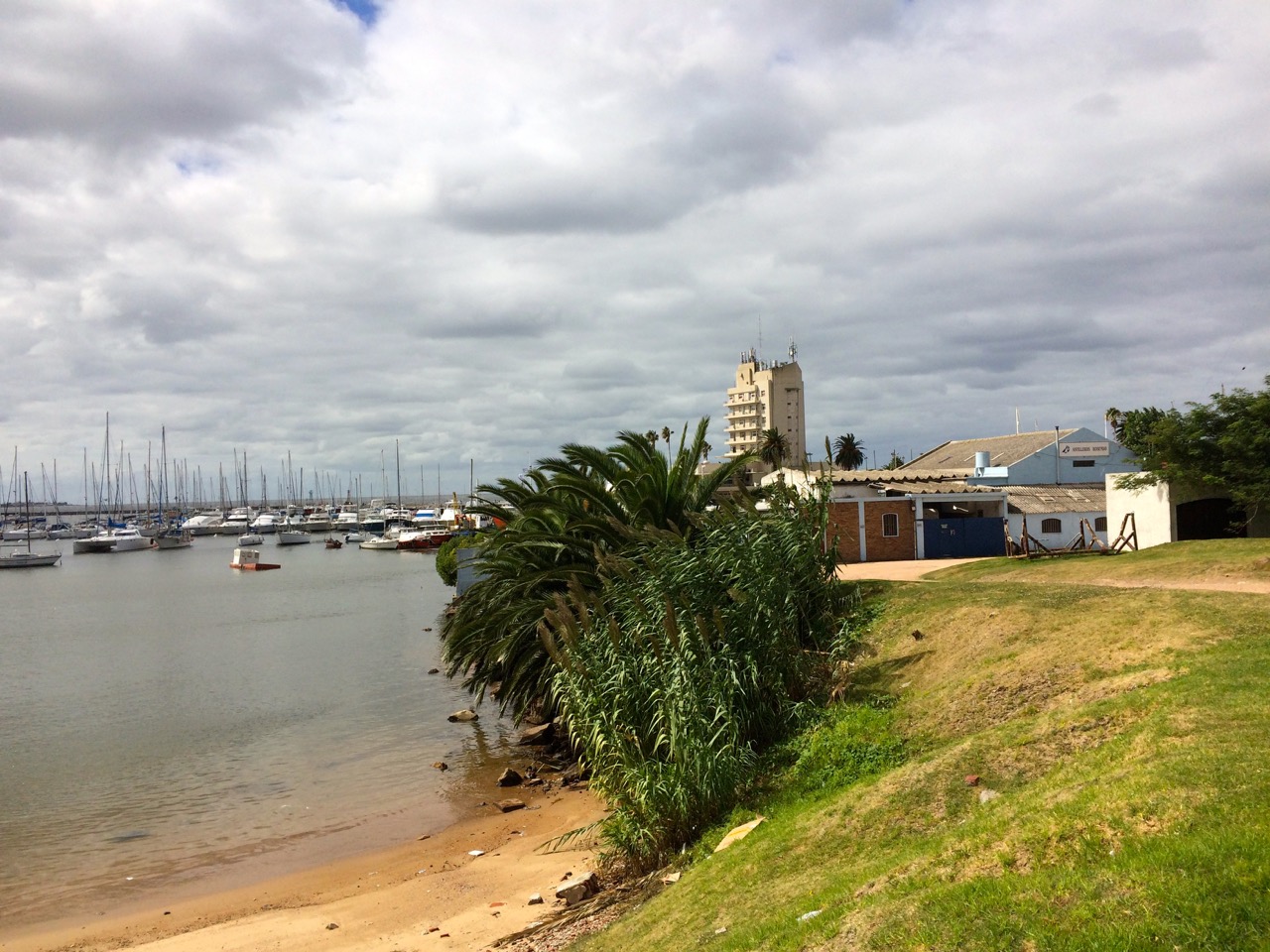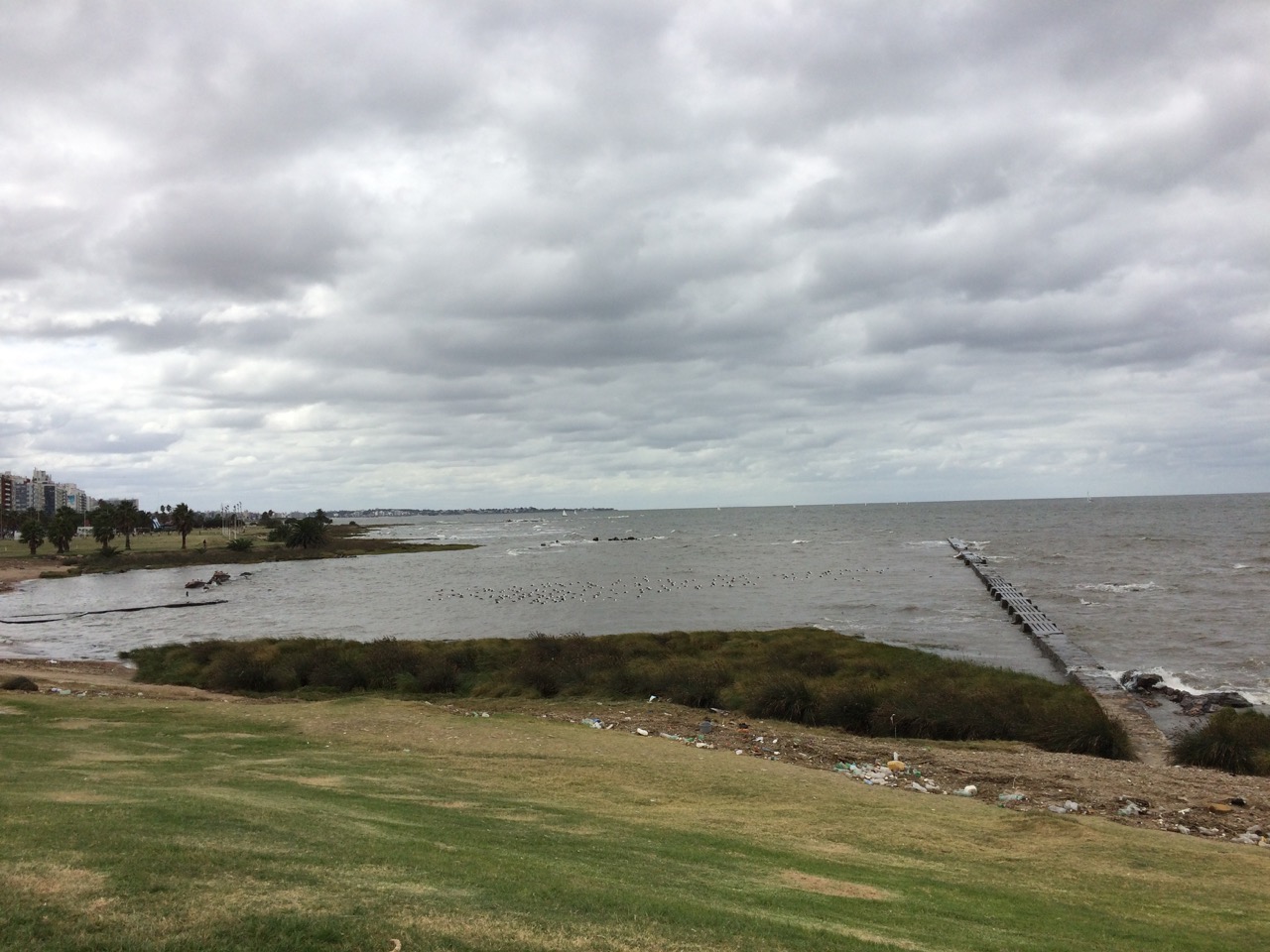 The roundtrip from Ciudad Vieja to Playa Malvin and back was about 20 km. It was fun and easy ride. It did get boring in a while so I would not recommend taking it more than once.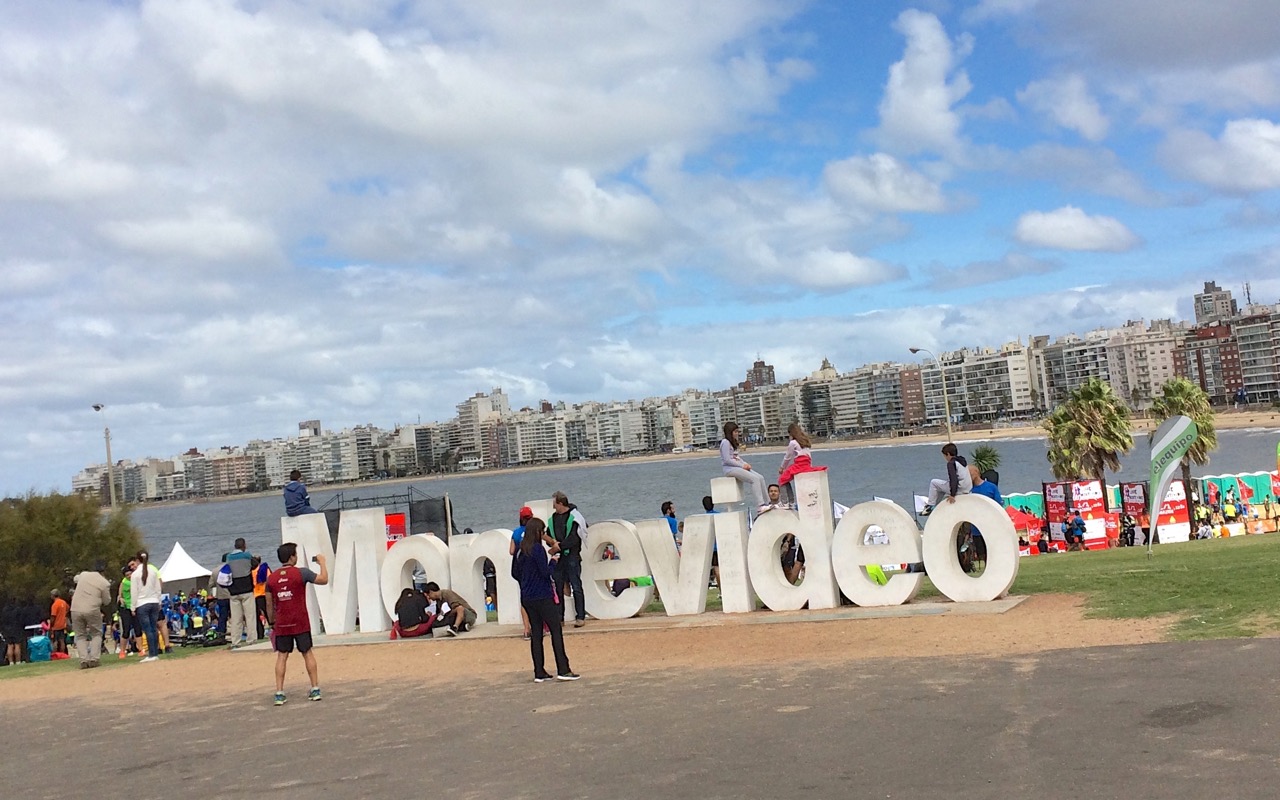 The Rambla is divided into many differently named sections. Ordered from west to wast, the stretches of the Rambla are: Baltasar Brum, Edison, South America, Franklin D. Roosevelt, 25 August 1825, Monteverde, France, Great Britain, Republic Argentina, President Wilson, Mahatma Gandhi, Republic of Peru, Armenia, Republic of Chile, O'Higgins, Coimbra, Republic of Mexico, Costanera and Tomás Berreta.