Updated and extended January 2019
In this post: a minimalist approach to long-distance gifts; gifts on a mission; flashback: how we dealt with long distance gifts in good old 2015 (and the links still work)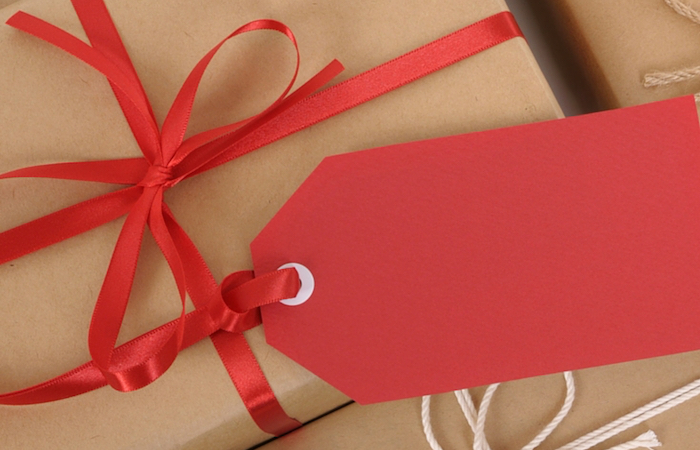 I wrote the first version of the article about long distance relationship gifts years ago when Amazon was in its teenage years still aspiring to take over the world, and online shopping was a novelty in some countries. Do not smirk my first-world friends, there are still places on this planet where a convenience, or a curse depending on opinion, of the internet economy is not a case yet.
The Holiday season is upon us again. Hence, for the past month, I was inundated with an endless barrage of articles, emails, and blog posts about the best long-distance gifts for people in my life, pets, travelers, couch potatoes, aspiring Olympians, backpackers, and retired millionaires. Get my drift? I feel pretty annoyed, to put it mildly.
Gift chaser procrastinator as I am, I started looking for holiday presents way late into the game. Between my own long-distance gifts hunting notes below and an avalanche of recommendations dumped on me the courtesy of digital revolution, it was supposed to be a relatively quick task. Way past midnight, I was nowhere close to the finish and more frustrated than ever. The reason? Have you noticed how we, as the 21st century's consumerism-poisoned society, tend to gravitate to clatter our habitats with more and more err… stuff? 99% of gift-scoring suggestions I went through were about another thing, as a material entity. As amazing as they could be, a new backpack, a heat-resistant shirt or whatever gadget du jour is on the menu this year would fill more space in a closet, an attic or a garage. My minimalistic frame of mind finally rebelled. I do not want to push my lifestyle on others, but I can't participate in this materialistic extravaganza either. So… what's the solution?
Luckily, there are a few lurking in the farther corners of the digital world.
Helsinki Foundation – to quote their website "The best gift for the person who has everything (or doesn't want everything)." I do not know about this, but I can tell you becoming a Guardian of a piece of the nature preserve in Finland or Tasmania feels darn good. Think about it from this point of view: you can make a difference and show that you care about the future of our troubled planet without millions to spend.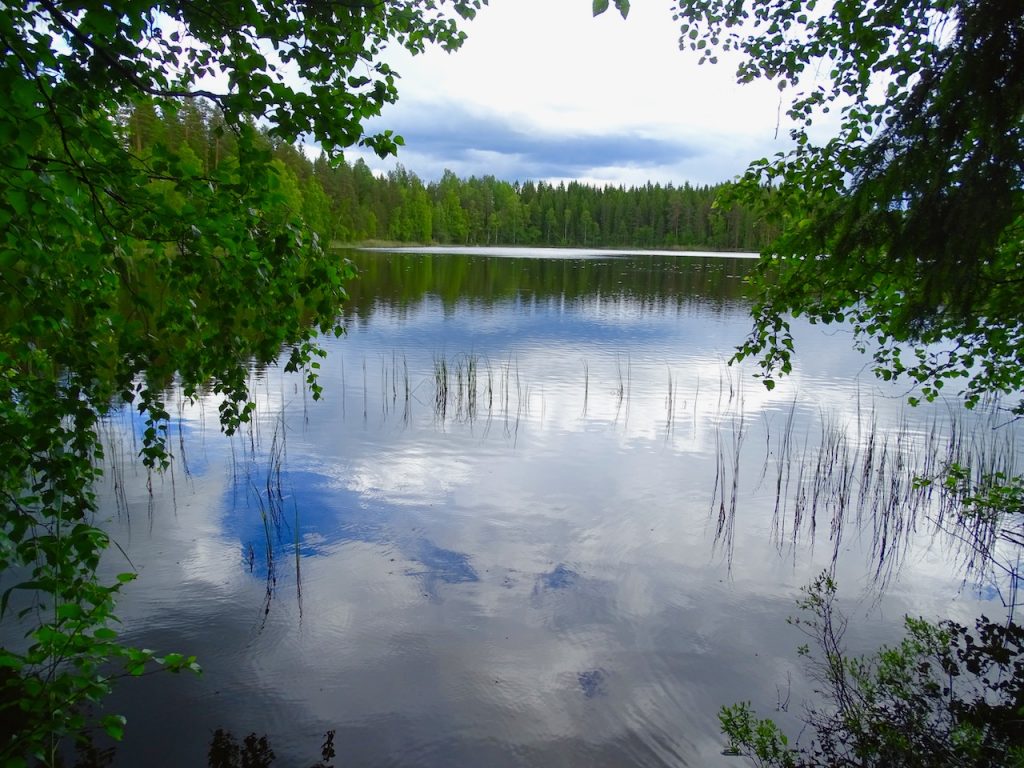 If you prefer to send a physical long-distance gift that makes a difference, check these stores that support good causes:
Know other great resources not listed here? Would you share with me? Thanks!
I am keeping the original text for three reasons. 1) I kinda like the tone and the sentiment; 2) it became an unintentional chronicle of now-forgotten challenges of our less-connected existence and the relentless rise of Amazon; 3) amazingly, all stores mentioned below are still in business.
~~~ The original article (published: November 2015; updated: December 2017) ~~~
If you travel, I bet at least once you found yourself in this situation. Christmas or your best friend's birthday is just around the corner, but you are thousands of miles away panicking about gifts. This pesky issue could cause you not only a minor headache but, potentially, put a significant dent in your budget.
In most cases, buying gifts locally and sending them back to your country is prohibitively expensive. Asking a fellow traveler to bring gifts back with her/him is a subject to so many conditions that it is virtually impossible: she/he must travel to your country in particular time frame, can take additional luggage (with airlines imposing draconian fees for exceeding luggage weight limits it is a serious question), logistics of pickup/delivery…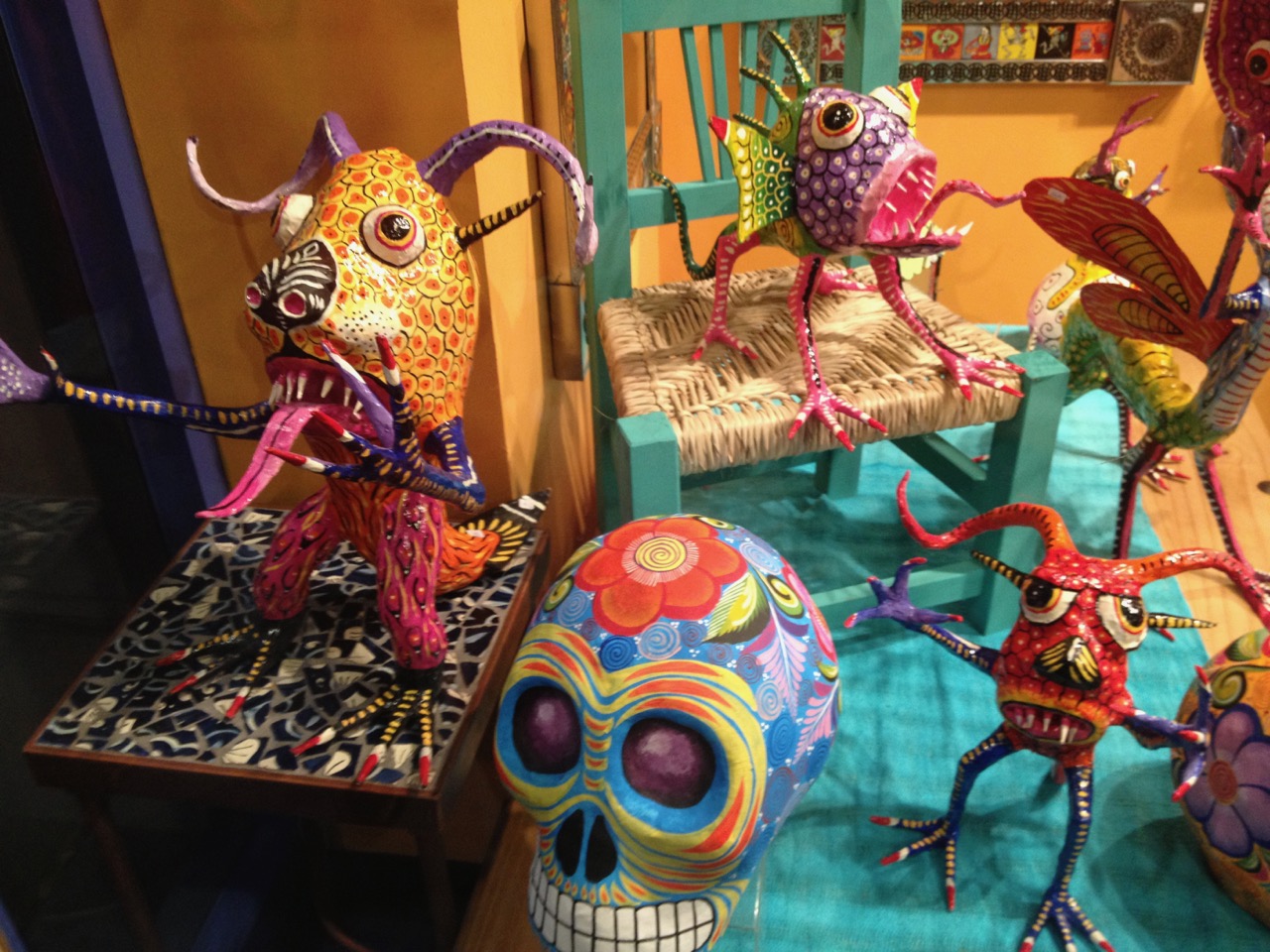 Hence, the internet comes to the rescue: you buy a long-distance gift online and ship it to an unsuspecting recipient. Nice and easy. There is only one glitch: where to buy? The most obvious and frequently recommended choice is Amazon. Unfortunately, there are couple pitfalls. Looking for something surprising? Exciting? It's a gift after all, right? Well, Amazon is a titan of online shopping. Do not get me wrong, sometimes, a blender or a pair of socks make a great gift. As for uncommon one-of-a-kind things, you better look somewhere else. There is another tiny wrinkle pointed out by our reader. Despite popular belief, Amazon is not omnipresent. There are countries where it still does not work. BTW, congratulations Australia – you are no longer amazon-less.
To be fair, books are still Amazon's strong point. There are some rare, out-of-print, hard-to-find books that I could not find anywhere else. Yes, I would recommend Amazon if you are looking for a book.
If I am not after books, haven't received a Christmas list(s) or do not have a clear indication that, let's say, a vacuum cleaner [replace with whatever "serious" device might catch your fancy] is a matter of life and death, I need an inspiration. To a certain extent, online shopping is still a gamble. Some trial and error ensued, and, voilá, I came up with a list of online stores that meet my expectations. Here are my favorites.
Important note: I can confirm that all websites listed below ship to the US addresses. If you are planning to send a long-distance gift outside of the US check website's terms of use to make sure that it is possible.