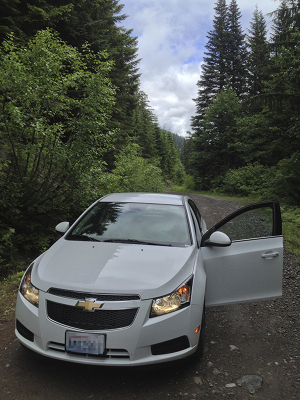 Nowadays, renting a car can be done quickly and painlessly online. You can do your own search using Google, Bing or whatever other search engine you prefer, or you can use some aggregators like rentalcars.com, Hotwire, Priceline (and the list can go on and on…). The only aggravation would be an amount of time spent on research, but satisfaction from finding a good deal would overcome it. It sounds nice and good, but there is tiny detail that you should be aware of before finalizing your plans.
What rental companies do not tell you explicitly upfront is the fact that all quotes are applicable for in-country driving only. For example, if you plan to drive across Europe for 2 weeks with a starting point in Berlin and you get an estimate via a rental company's website your quote will be for a 2 week rental within Germany. This is very important detail: online quotes do not take into consideration a geographical mapping of your trip. Crossing borders may significantly alter the pricing and car availability. Essentially, online booking is great if you plan to drive within the same country. If you plan to cross border(s), you have to call the company and talk to their representative about your itinerary to avoid costly adjustments.
We learned about this "little issue" while trying to rent a car in Finland. Out initial plan was to rent a car in Helsinki and explore backcountry of Finland and Estonia. Since we have a membership with Hertz I got an online quote from them: the total price, car make and type were perfect (in fact, far better than I expected). Before hitting "submit" button I decided to double check the final quote with a live representative. From then, everything went downhill. First, the representative told me that it will take 2 days to confirm the reservation since it involved driving in different countries and they would call me back. It never happened. After 4 days waiting I called to learn that the car I wanted to rent was available exclusively for driving in Finland, so I was offered a different car (the make/type of a car was essential for us since there were 4 persons + luggage, but we were offered a smaller car) and the price went up almost twice. What a disappointment.
I contacted 3 other rental companies (local, European and worldwide). They all had higher prices for cross-border driving. Finally, we ditched the idea of renting one car for the whole journey. The bottom line is that you have to talk with a rental car company representative if you plan to drive through multiple countries. Also, although policies about crossing borders are similar (since they reflect insurance regulations of particular countries), but pricing structures are quite different, so it's worth shopping around.