We landed at Hamad International Airport (HIA) for the first time in 2014. Back then, located in Qatar's capital Doha and the main hub of Qatar Airways, it was the world's newest mega airport.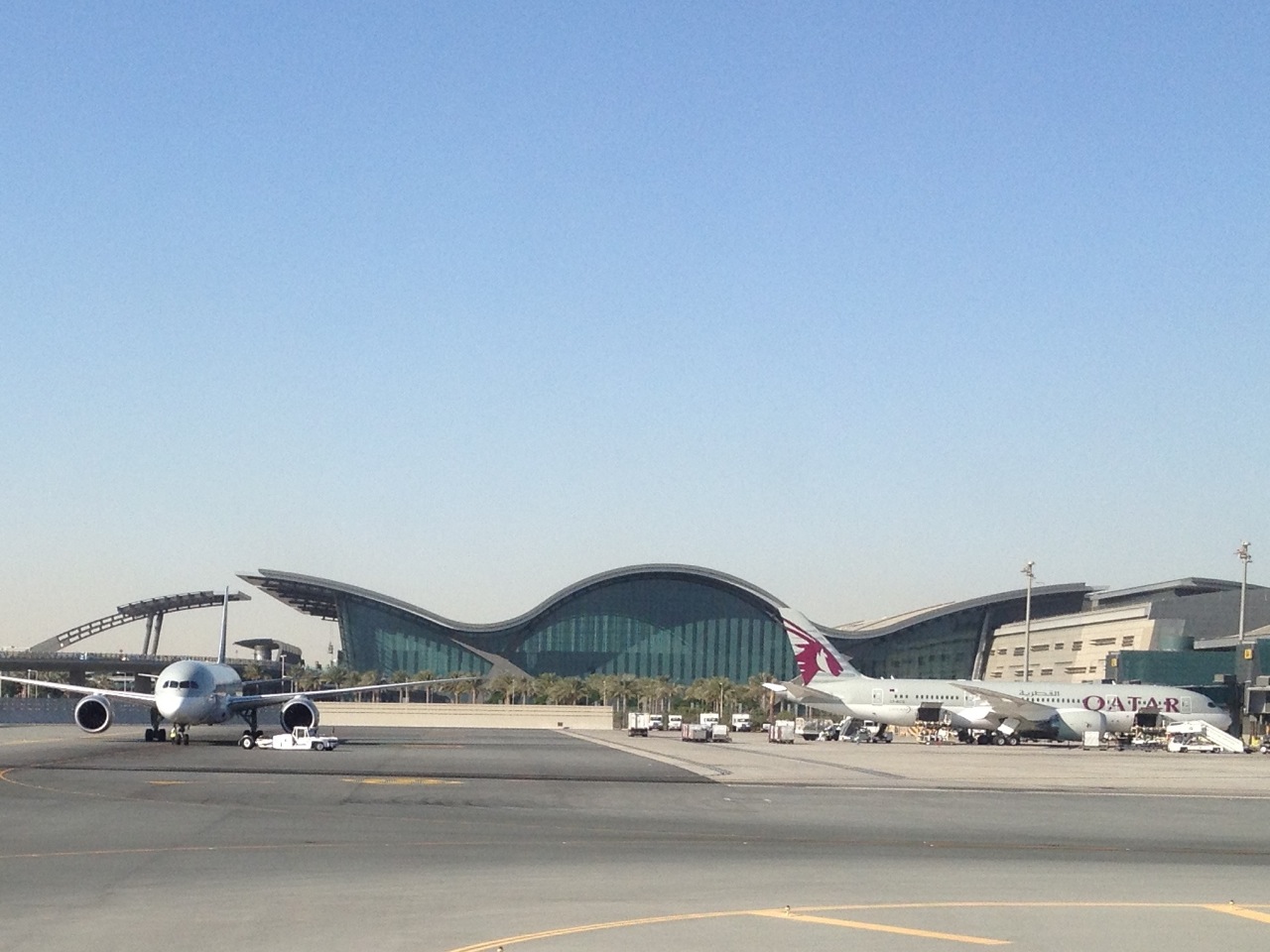 Hamad International Airport in numbers
The airport opened on April 30, 2014 after six years of delays with the final price tag amounted to eye-popping $16 billion dollars. It was built to handle 50 million passengers per year, which roughly equals New York's JFK, with provision to expand to 93 million by building a second terminal later. These are such astronomical numbers that the airport was bound to blow your mind.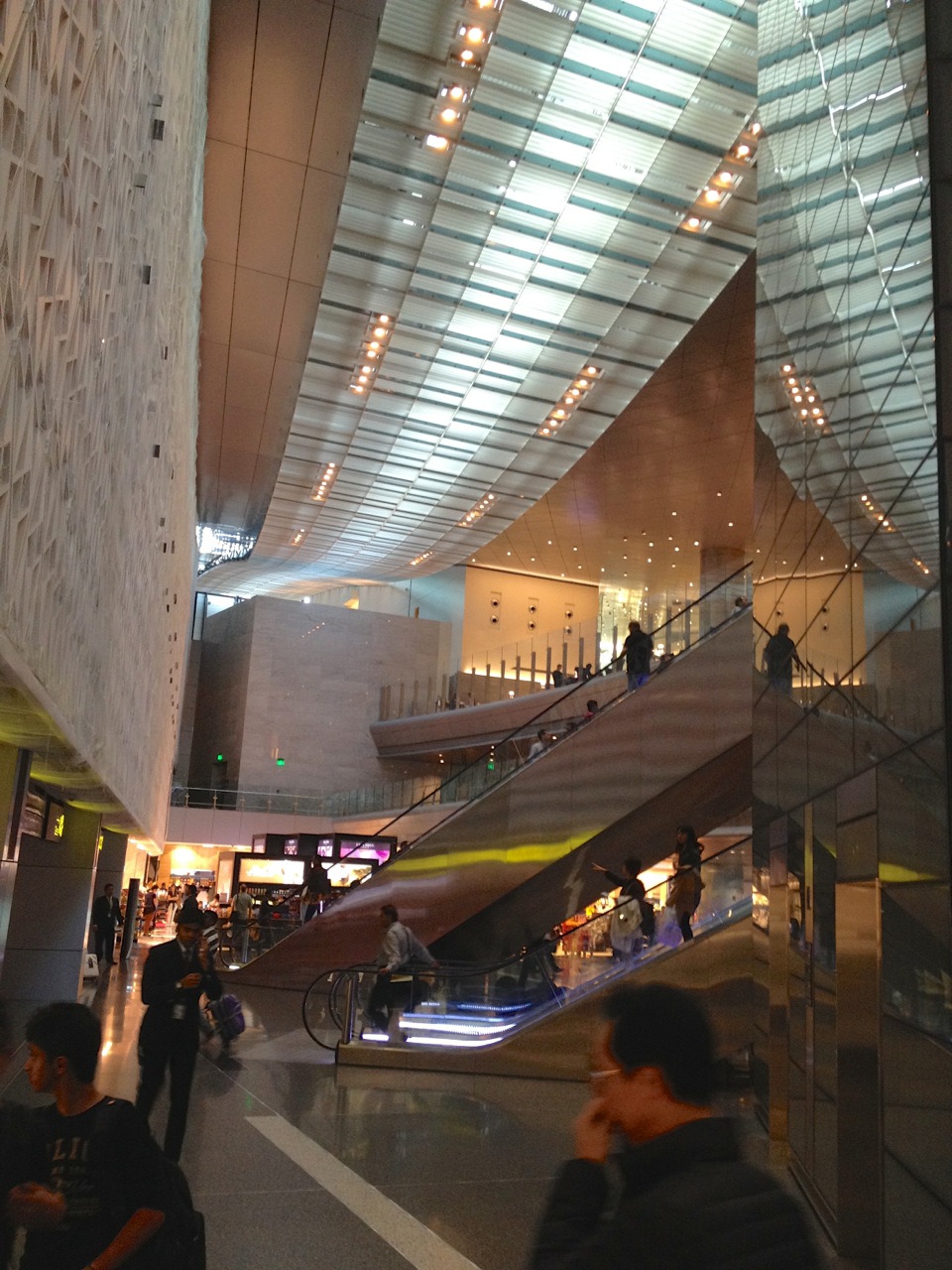 How we spent 9 hours at Hamad International Airport
We've got a 9 hours layover at Hamad International Airport on the way from Sofia to Chicago. The upside: we had plenty of time to browse all nooks and crannies of the airport to satisfy true traveler's curiosity. The downside: our 9 hours fell between 11PM and 8AM (or, as the rest of the world say, 23:00 and 8:00). The lightning was hardly conducive to make good photos with trusty iPhone. The lighting was either too bright or too low.
Allegedly, the airport had been designed with oasis theme in mind. There are some palms, a large pool in the middle of the business class lounge. There is plenty of drinking water, so it must be an oasis, huh?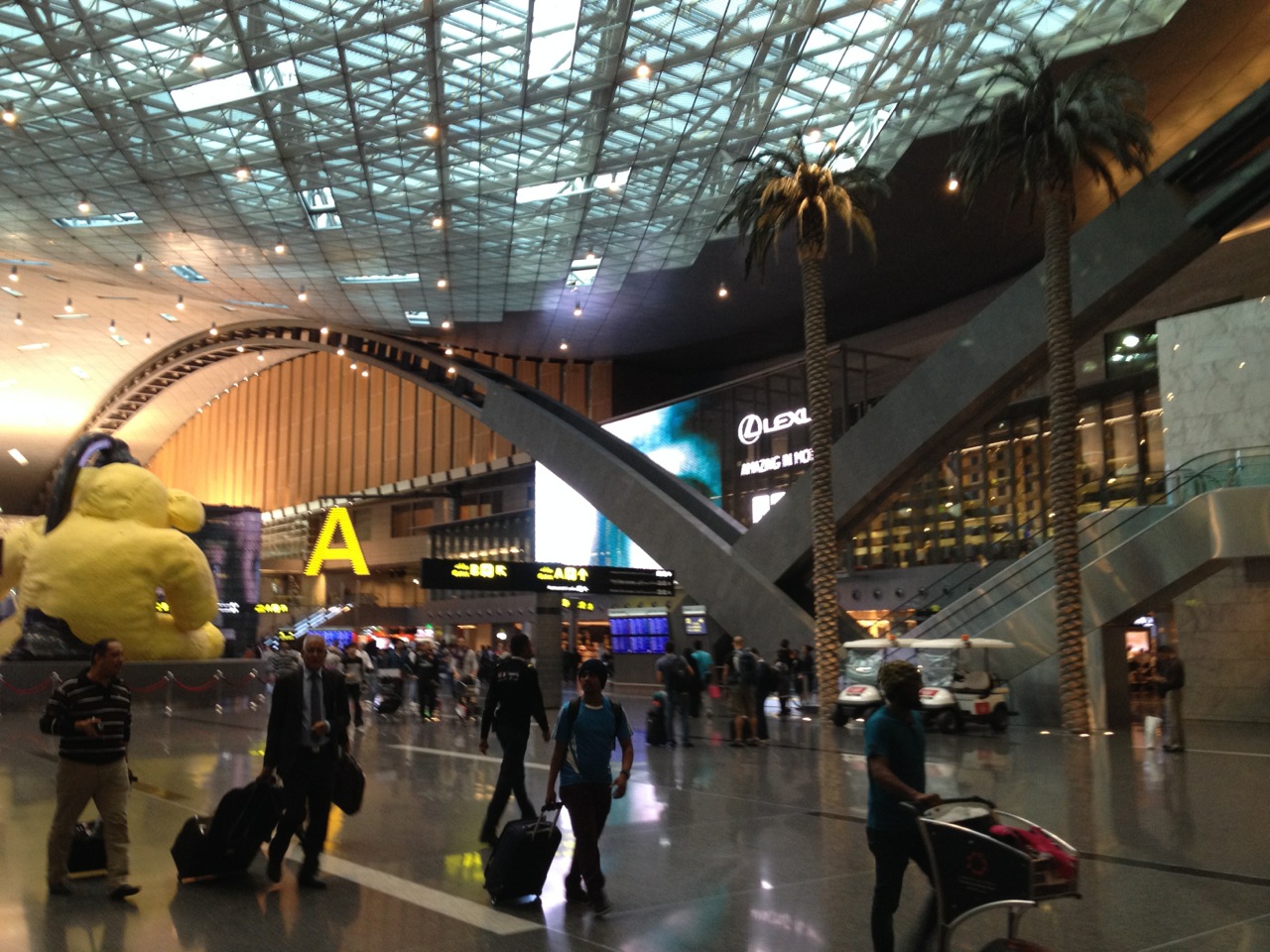 HIA still has this special new car smell, so to speak. Every floor, door or window is bright and shiny, every surface is void of scuff marks or scratches and some areas are not fully finished yet.
Art at Hamad International Airport
HIA's focal point belongs to Untitled (Lamp/Bear) by Urs Fischer, the monumental 23-foot-tall, 20-ton, bronze bear intersected with generic functional lamp that appear to spring out of its head. It is sitting at the center of the duty free shopping area.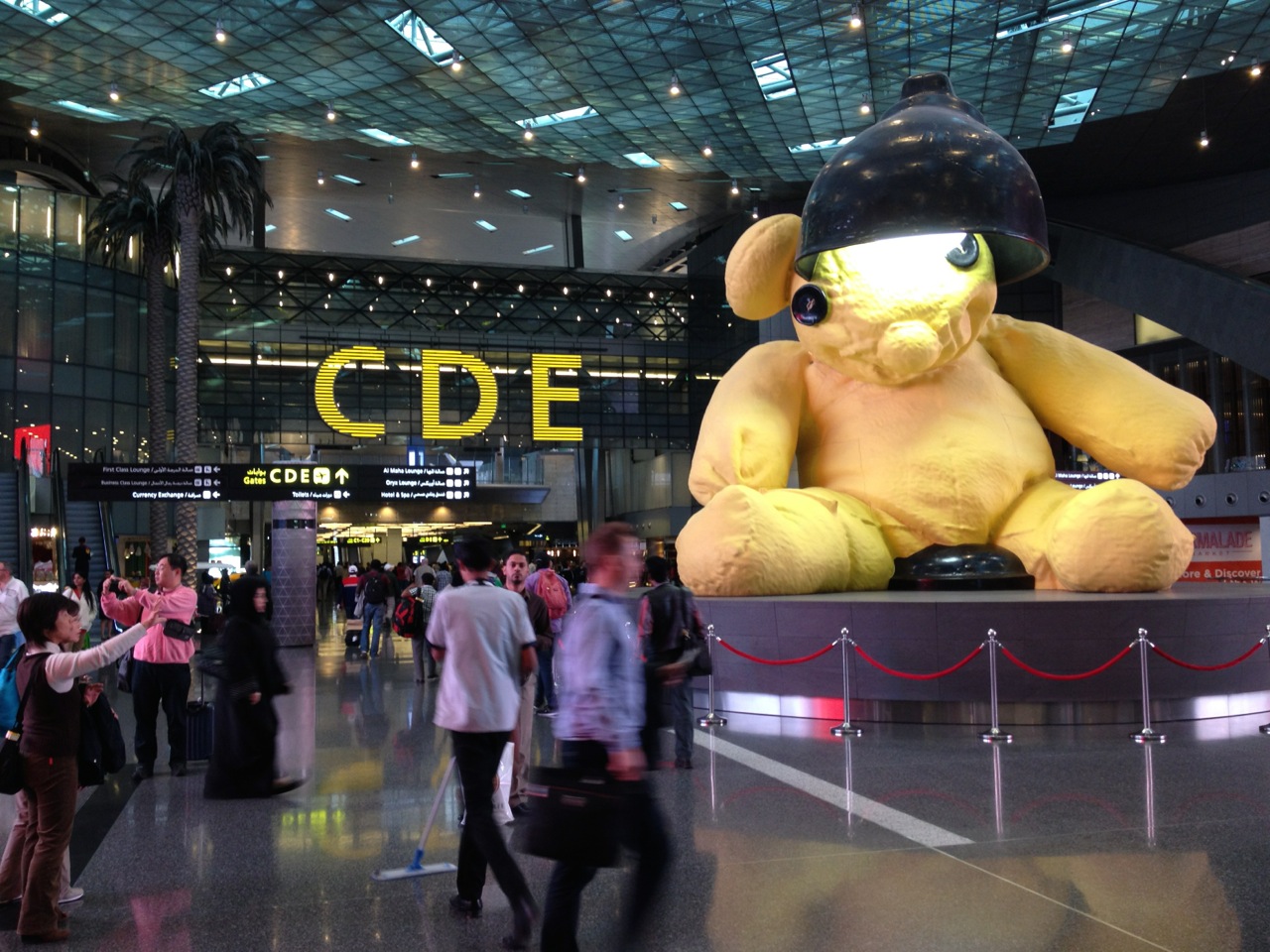 By the way, going on a shopping spree would require deep pockets. These are not your average airport shops, but the likes of Rolex, Chopard or Harrods to name a few.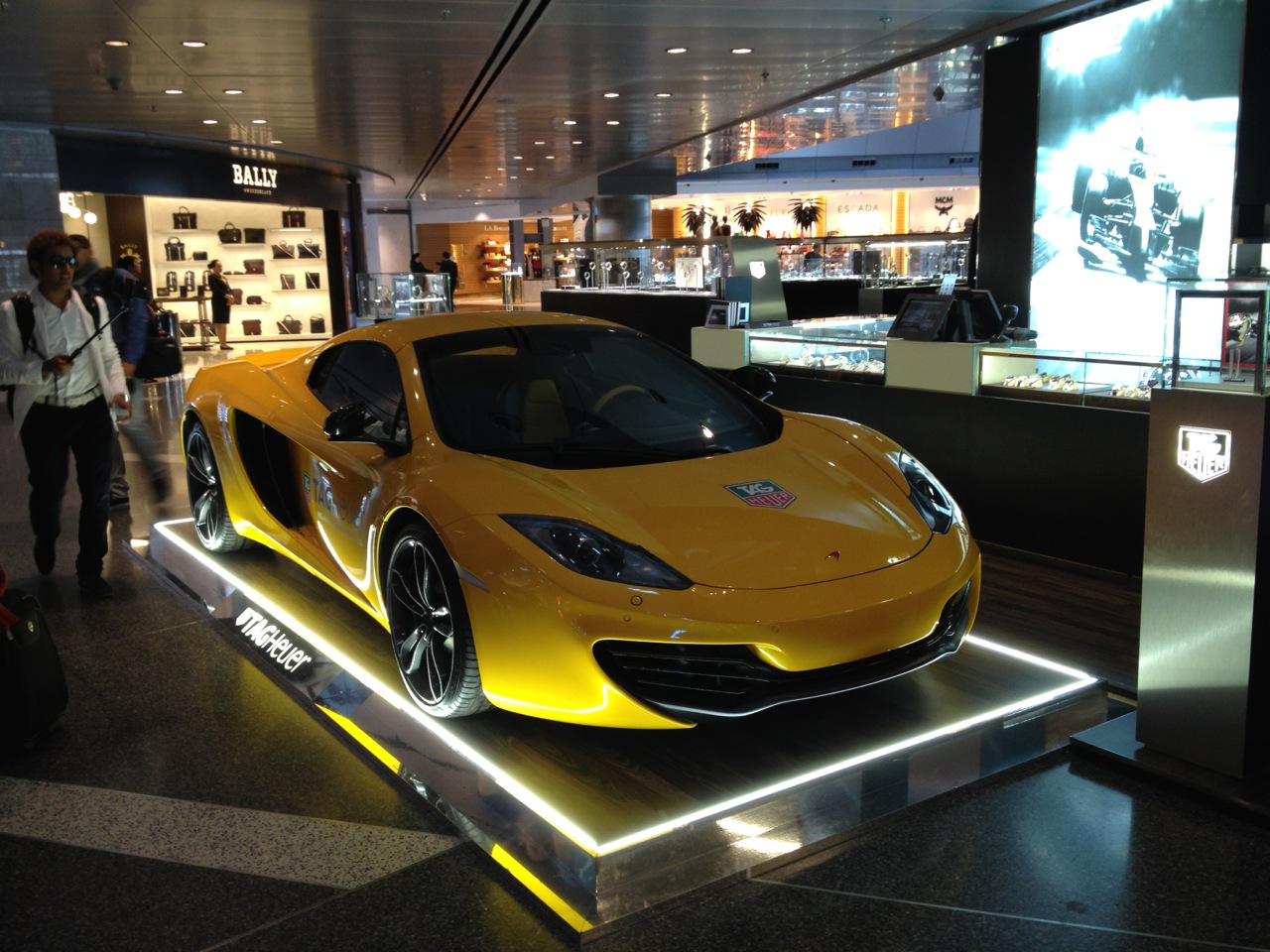 Speaking of art objects, quoting Qatar Museums website, In collaboration with Hamad International Airport (HIA), Qatar Museums has placed art objects created by local, regional and international artists throughout the airport. The art will inspire the millions of visitors and residents flying through the airport, and prove that art can be enjoyed far beyond the confines of a gallery.
It is a commendable initiative. Personally, I had a chance to discover some art works that otherwise I would never see in person.
Oryx (antelope native to the Arabian Peninsula) sculptures by Tom Claassen found home the Arrivals hall.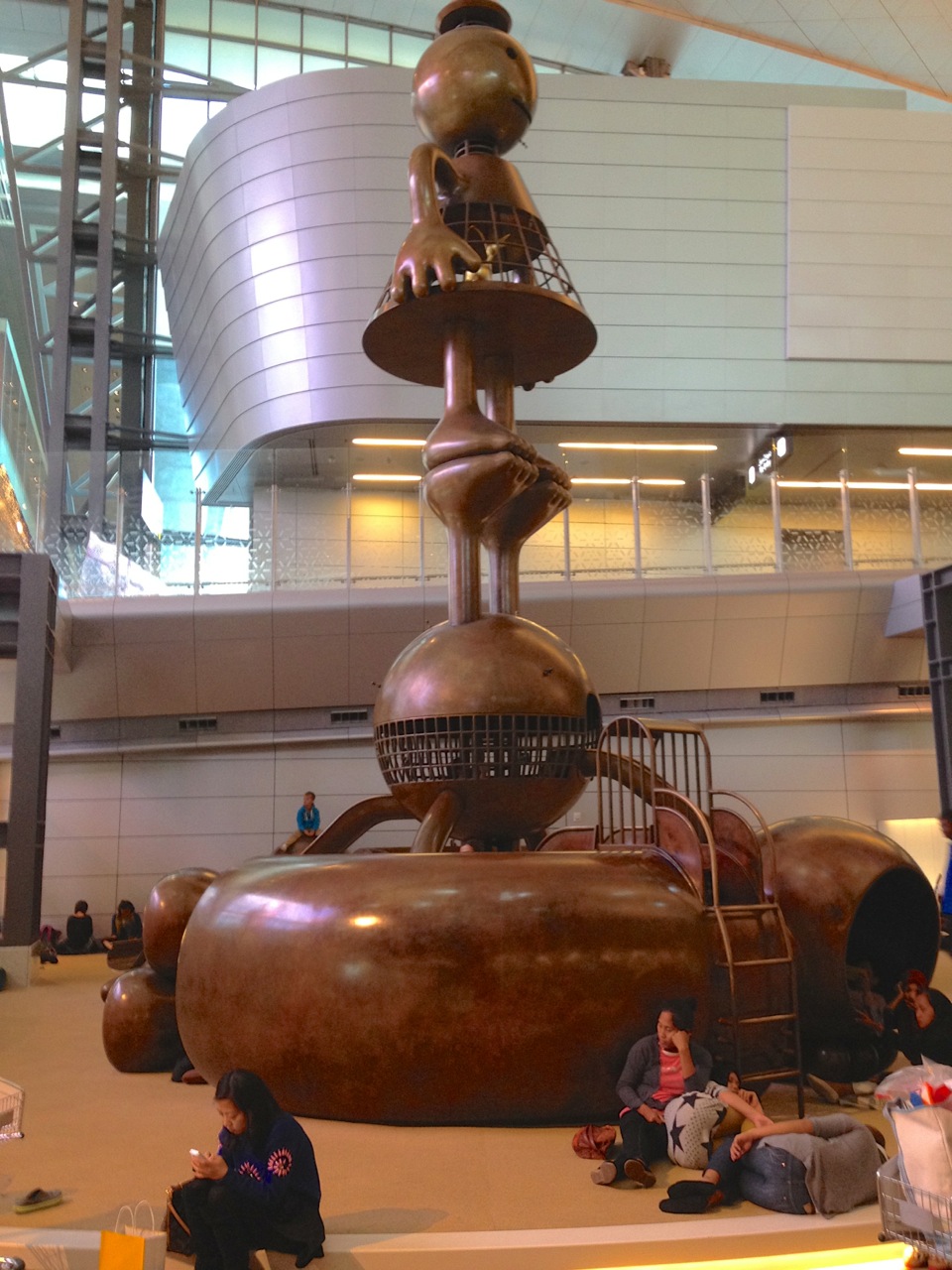 Massive Playground sculptures by Tom Otterness not only decorate, but provide a refuge from hustle and bustle of the busy airport for tired passengers.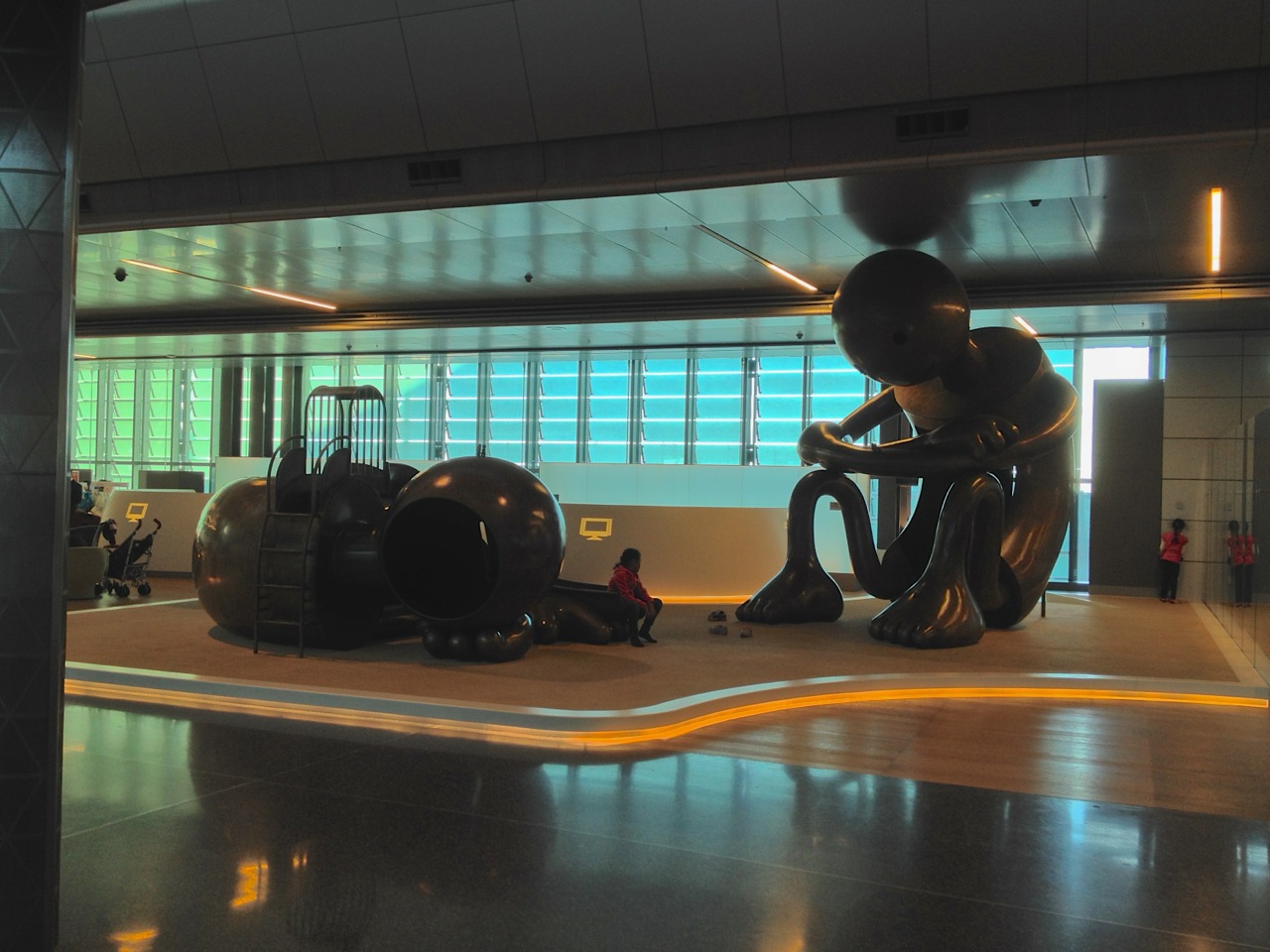 Over the course of next year, HIA will display more artworks authored by Adel Abdessemed, Dia Azzawi, Ahmed Al Bahrani, Maurizio Cattelan, Don Gummer, Keith Haring, Damien Hirst, Jenny Holzer, Marc Quinn, Anselm Reyle, Rudolf Stingel and Bill Viola.
On the way to Qatar Airway's Al Mourjan Business Lounge, the red dinosaur randomly roars at passersby. Why? Who knows, but it is sure a constant fixture among youngsters.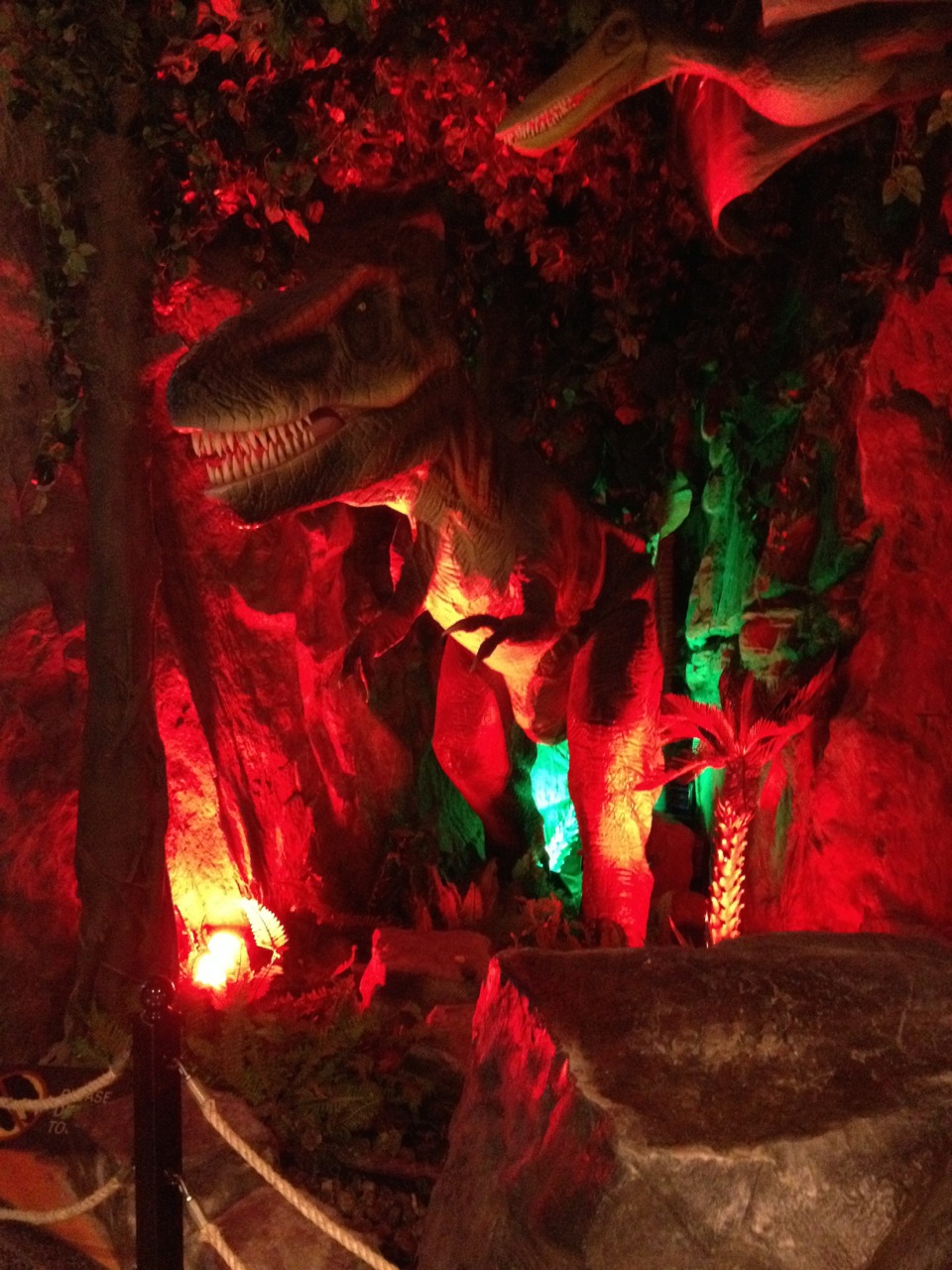 Al Mourjan Business Lounge at Hamad International Airport
The lounge was quiet and peaceful at night.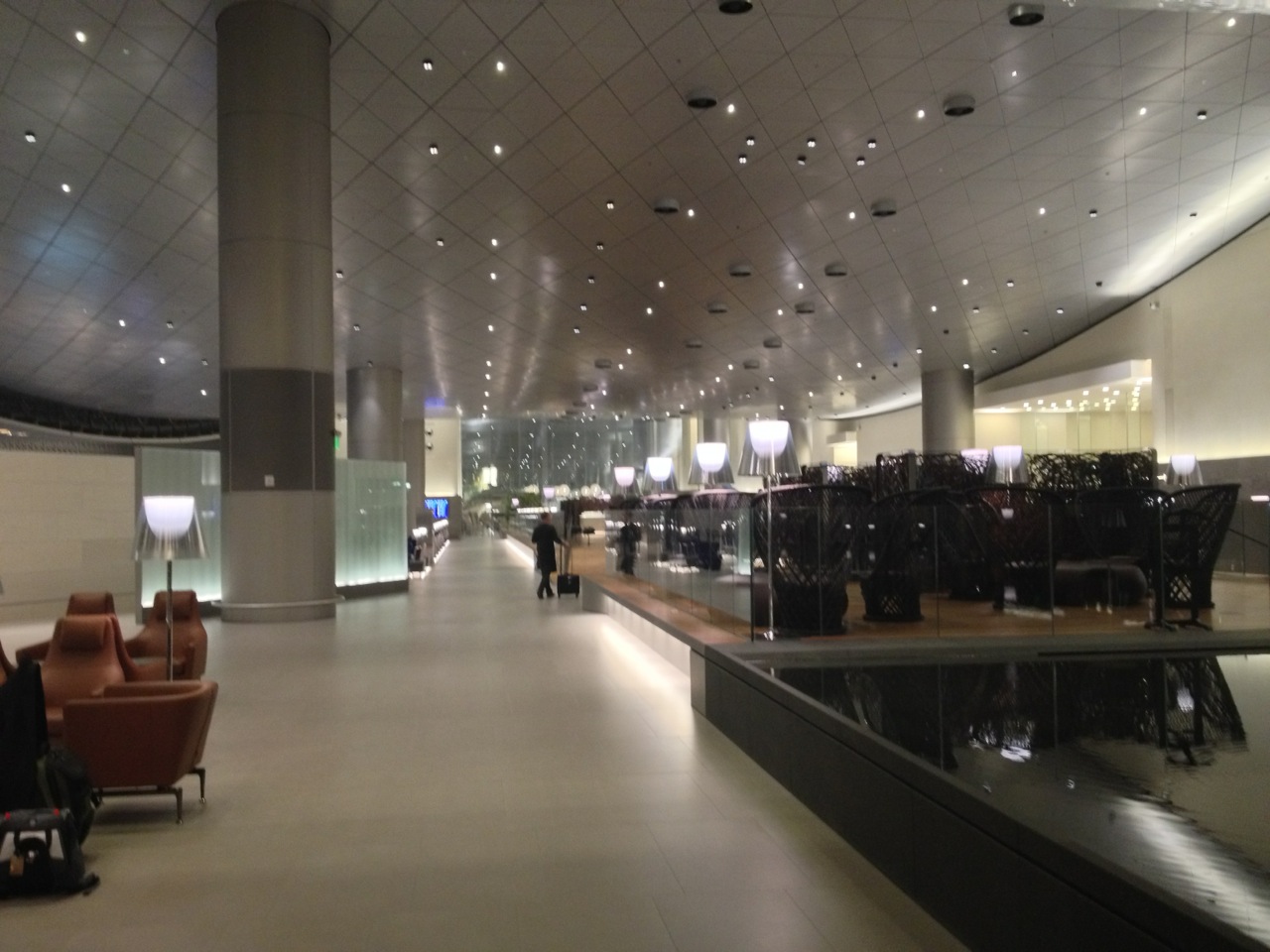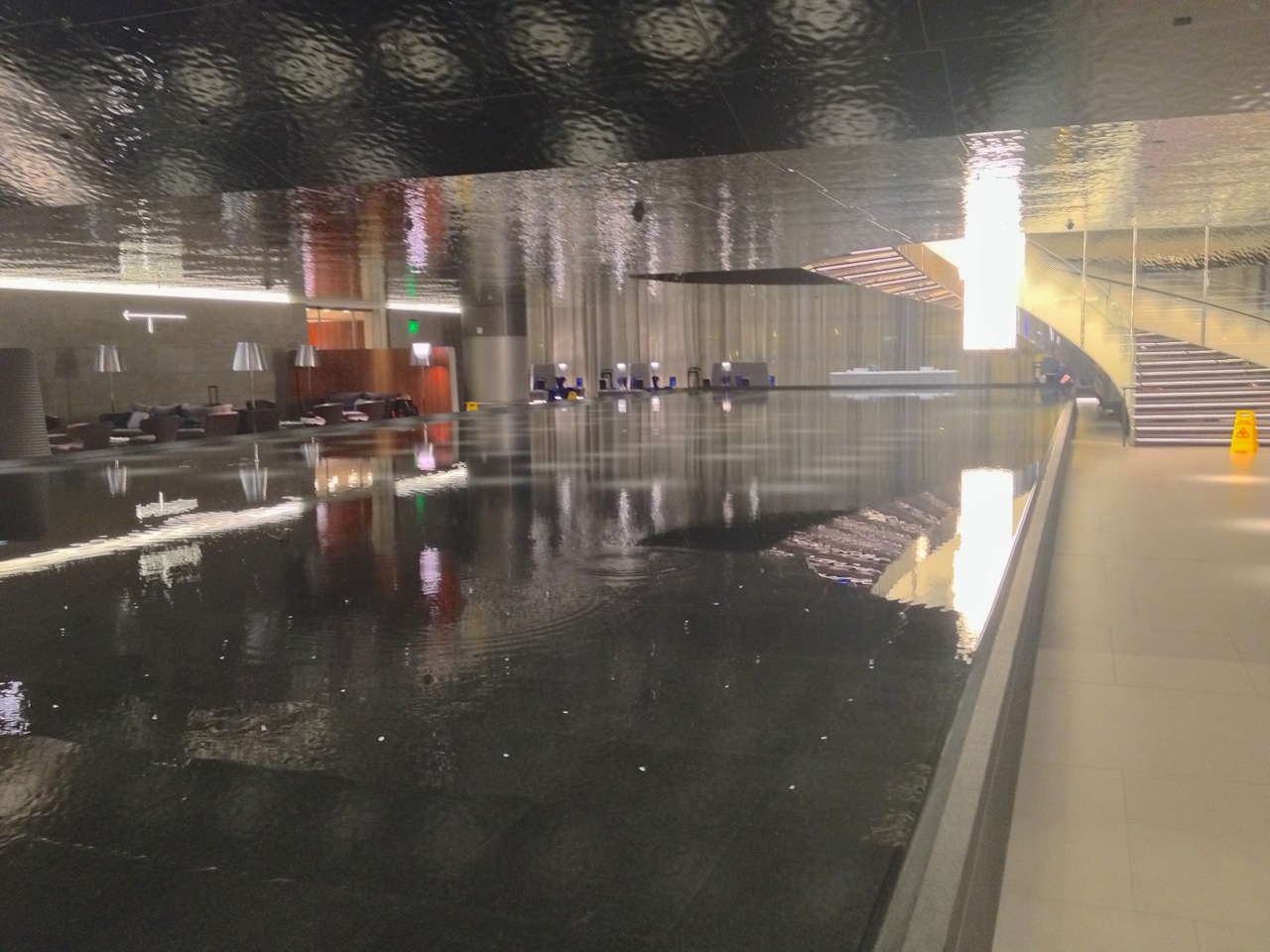 Impressively, at 4:30 in the morning we were served with a tasty dinner even though the restaurant was already switching into breakfast mode.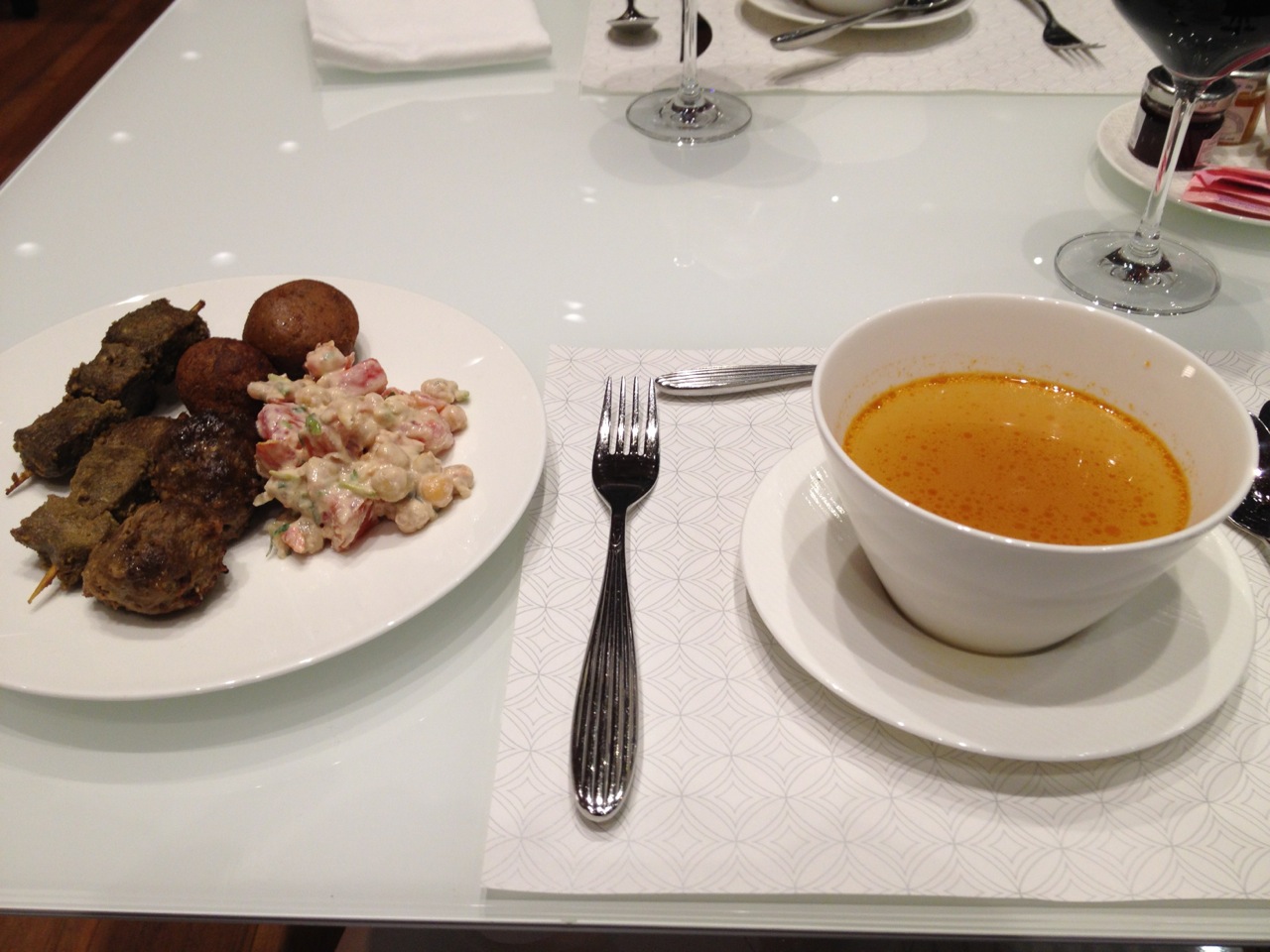 By early morning, the lounge was fully filled, and newcomers were unable to find places to sit. At the entrance, the airport staff was struggling with admitting waves of business travelers into the lounge. By the time we were leaving, there was a queue to enter the lounge.
HIA was full of life even deep into the night. Planes were steadily departing and arriving, and passengers filled the airport with ant-like activity. So far, it looks like its doing quite well.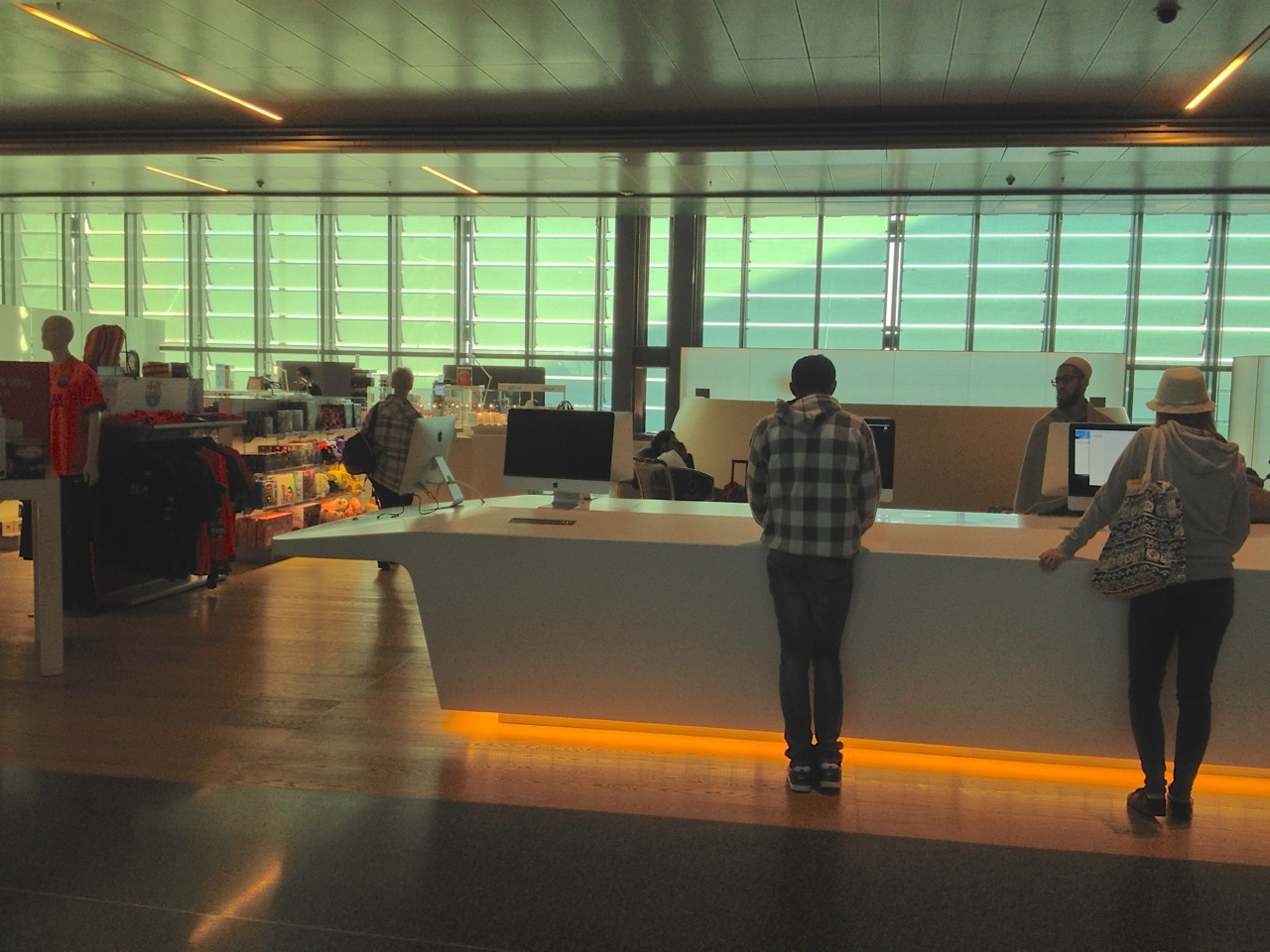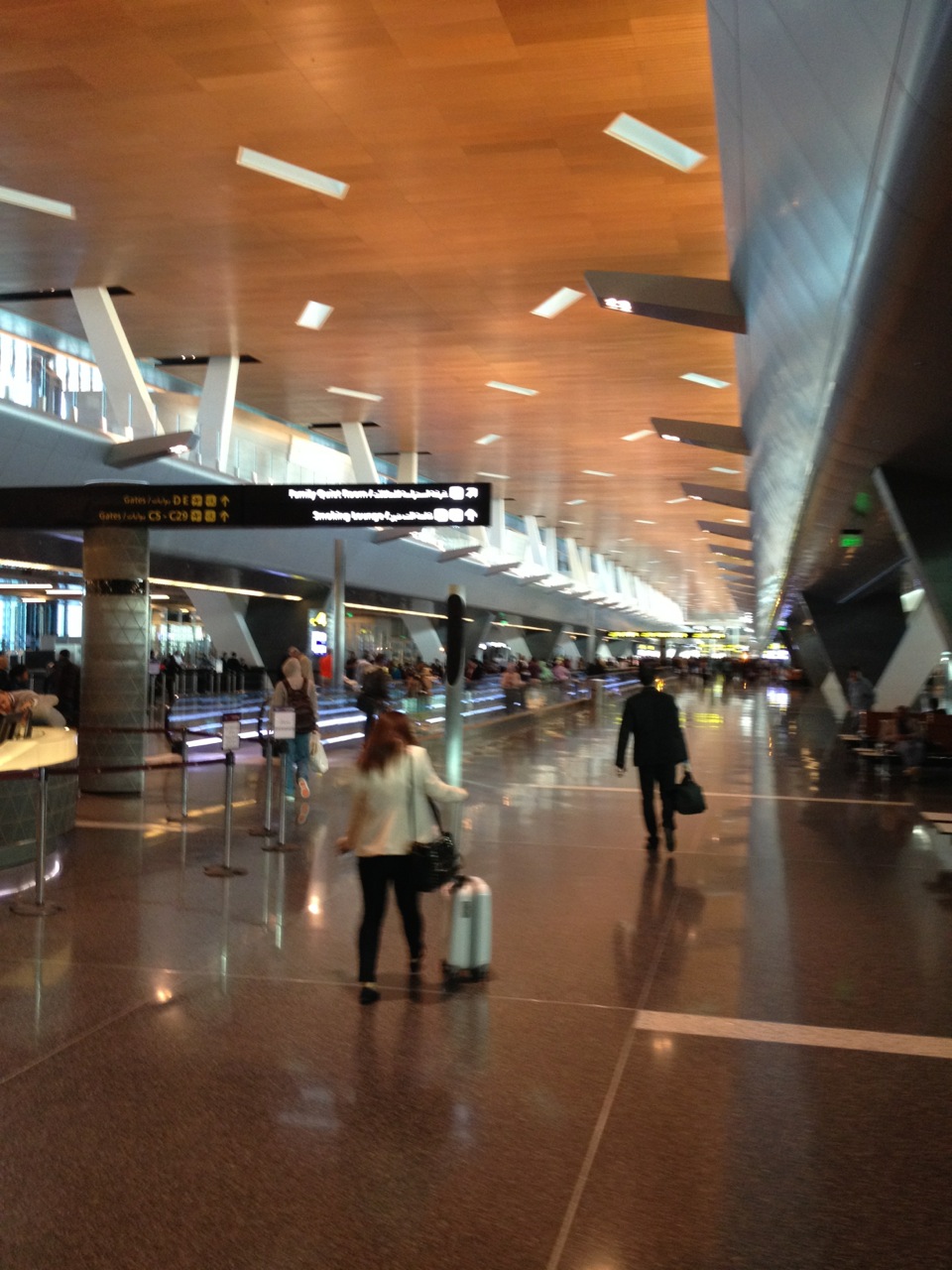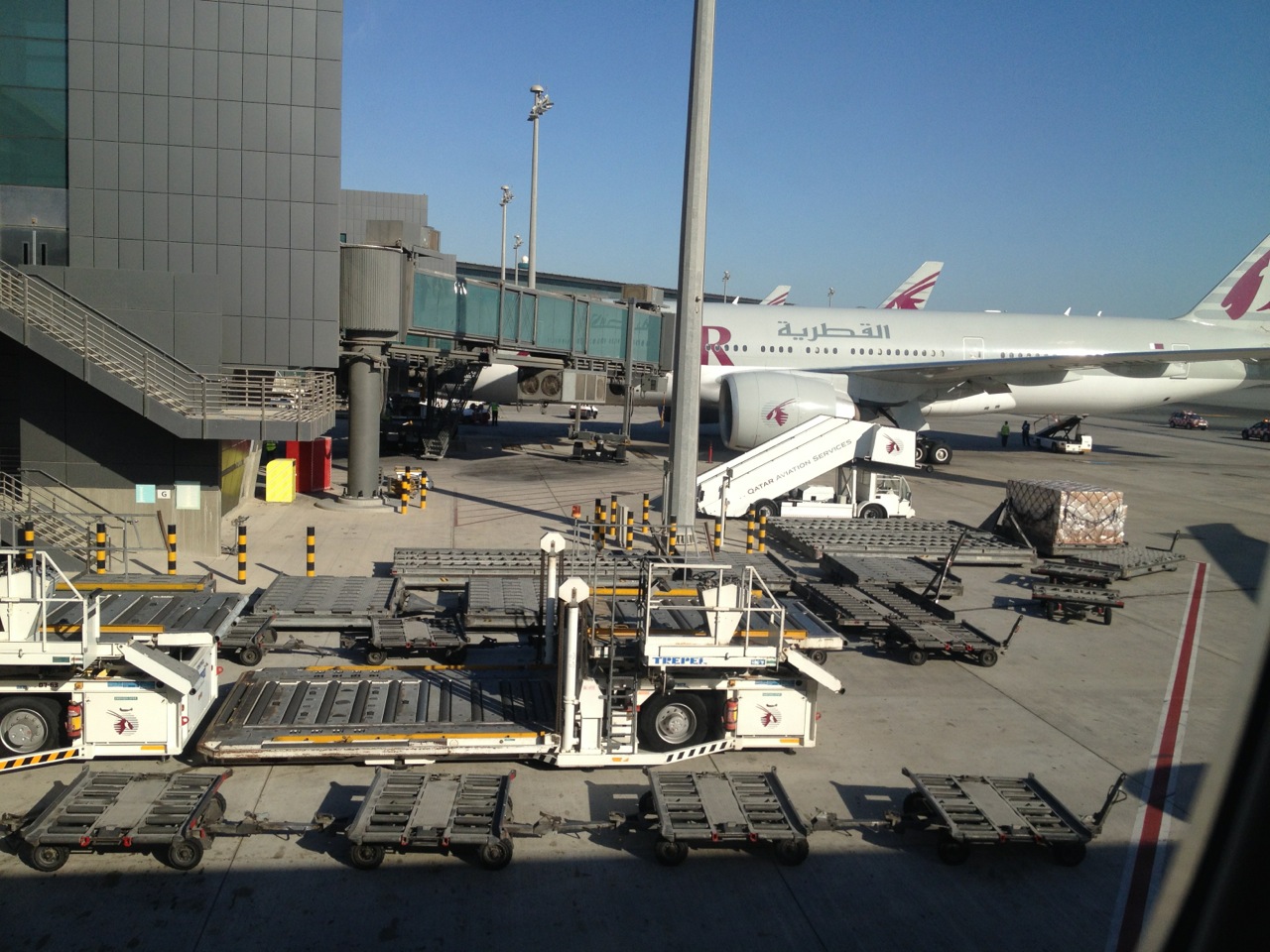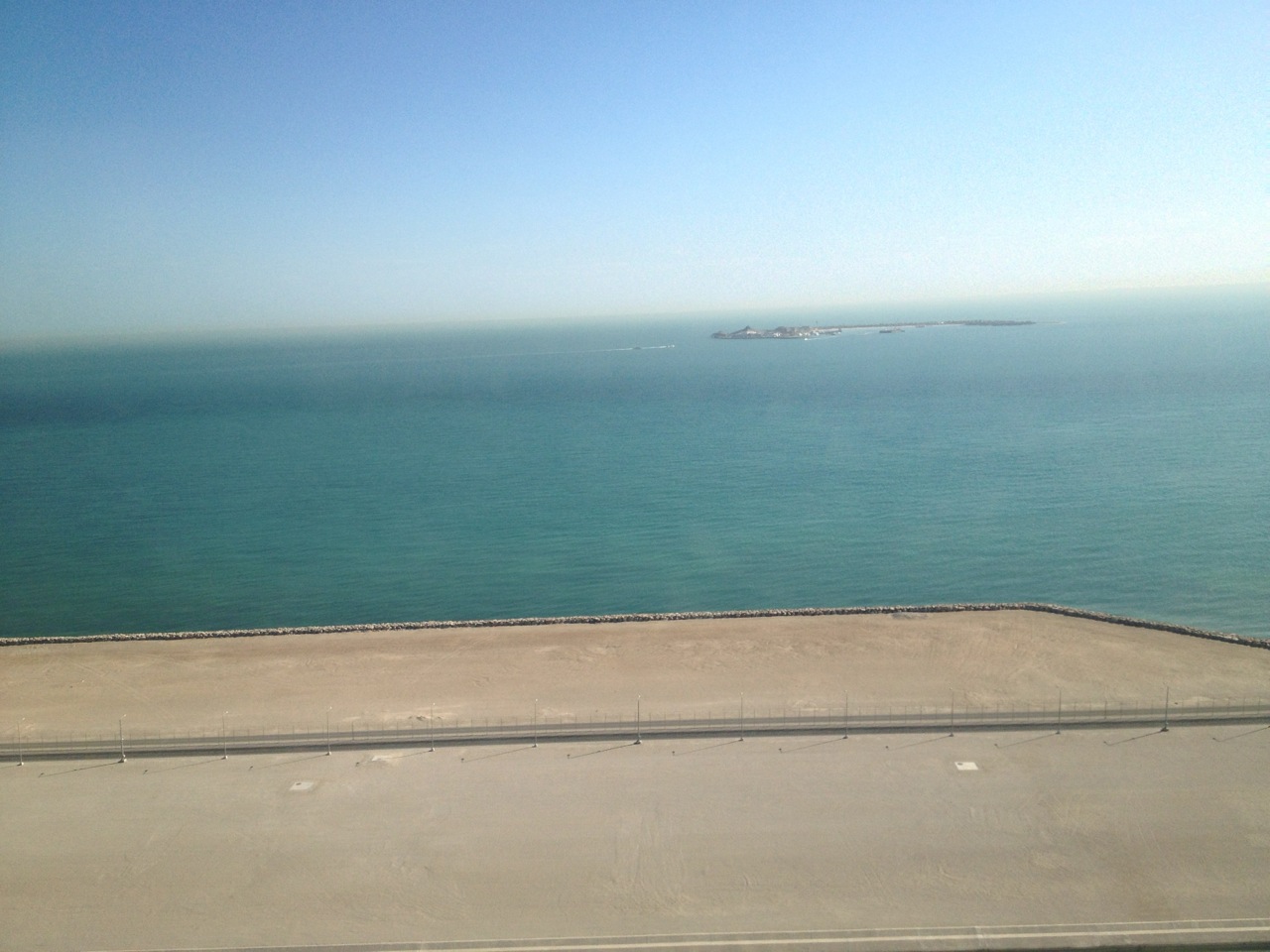 You might also like:
Bon voyage!
Published: November 2014. Last update: February 2019