If you ever hopelessly dreamt about visiting other planets, I have a good news for you. Just for €2.50 plus a short walk, you would get as close to an alien world as you can without leaving Earth.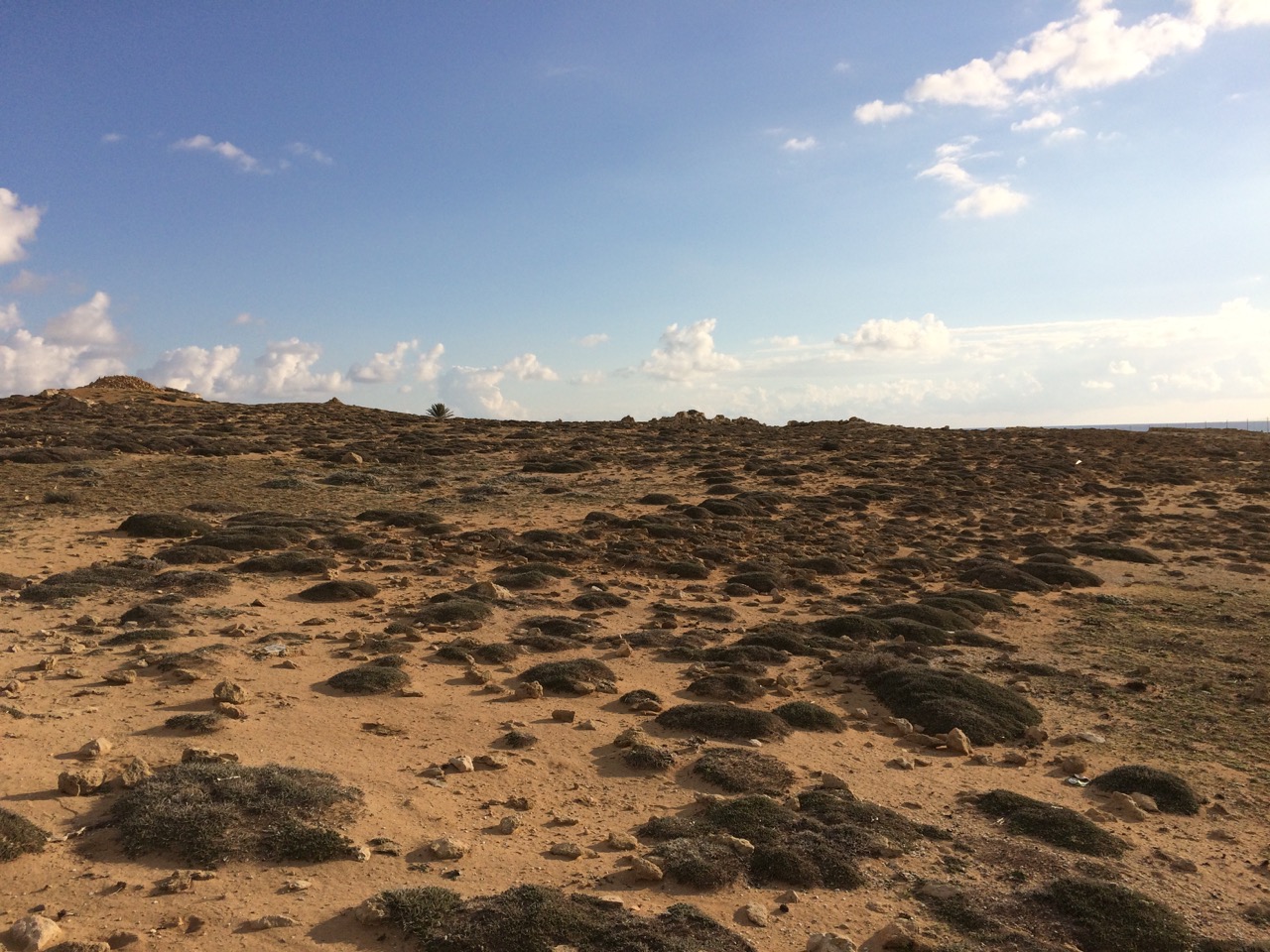 The area surrounding the Tombs of the Kings is outlandish. Mere 50 meters separate an ordinary reality of a resort town into a desolated landscape from a sci-fi movie. For me, this is the core of the charm of that place. Forget about ruins, free your mind and unleash your inner child.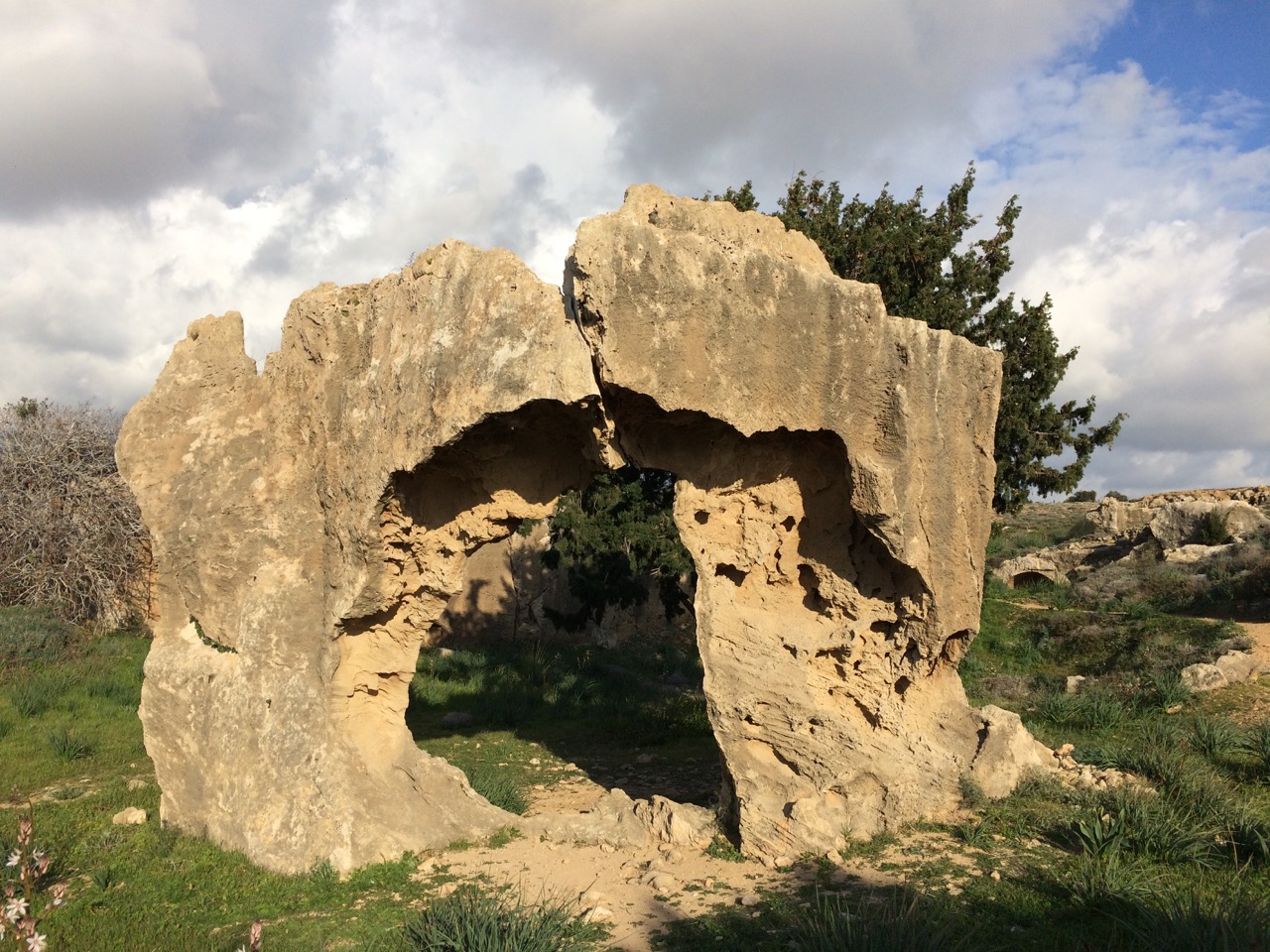 Now, that we are done with outer space, let's talk about history.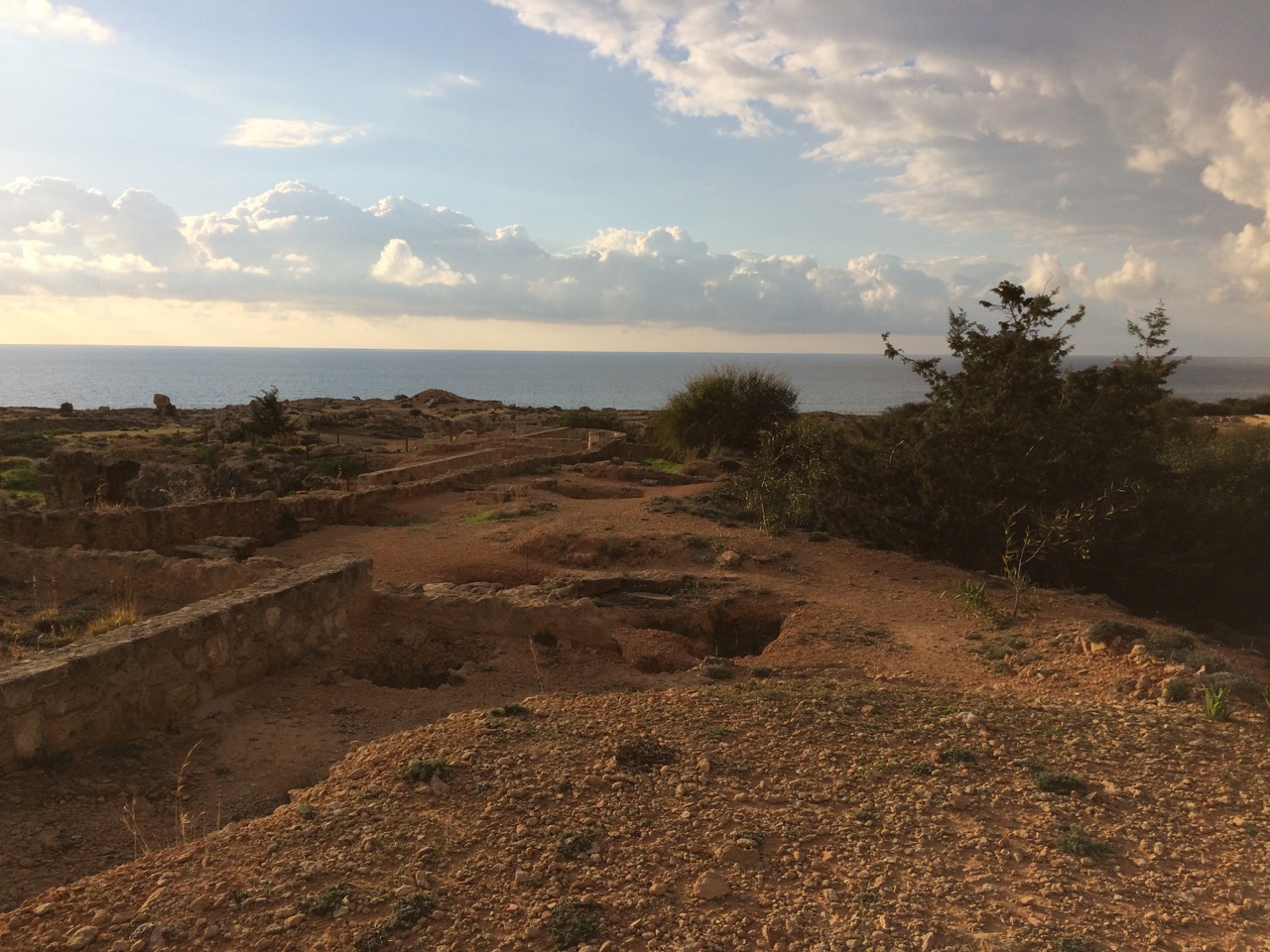 The Tombs of the Kings is the ancient necropolis located near Pafos. It was built during the Hellenistic period around 3rd century B.C. Despite its name, the Tombs of the Kings were never used as burial places for any royalty. The name only reflects the size and the grand architecture of the monuments.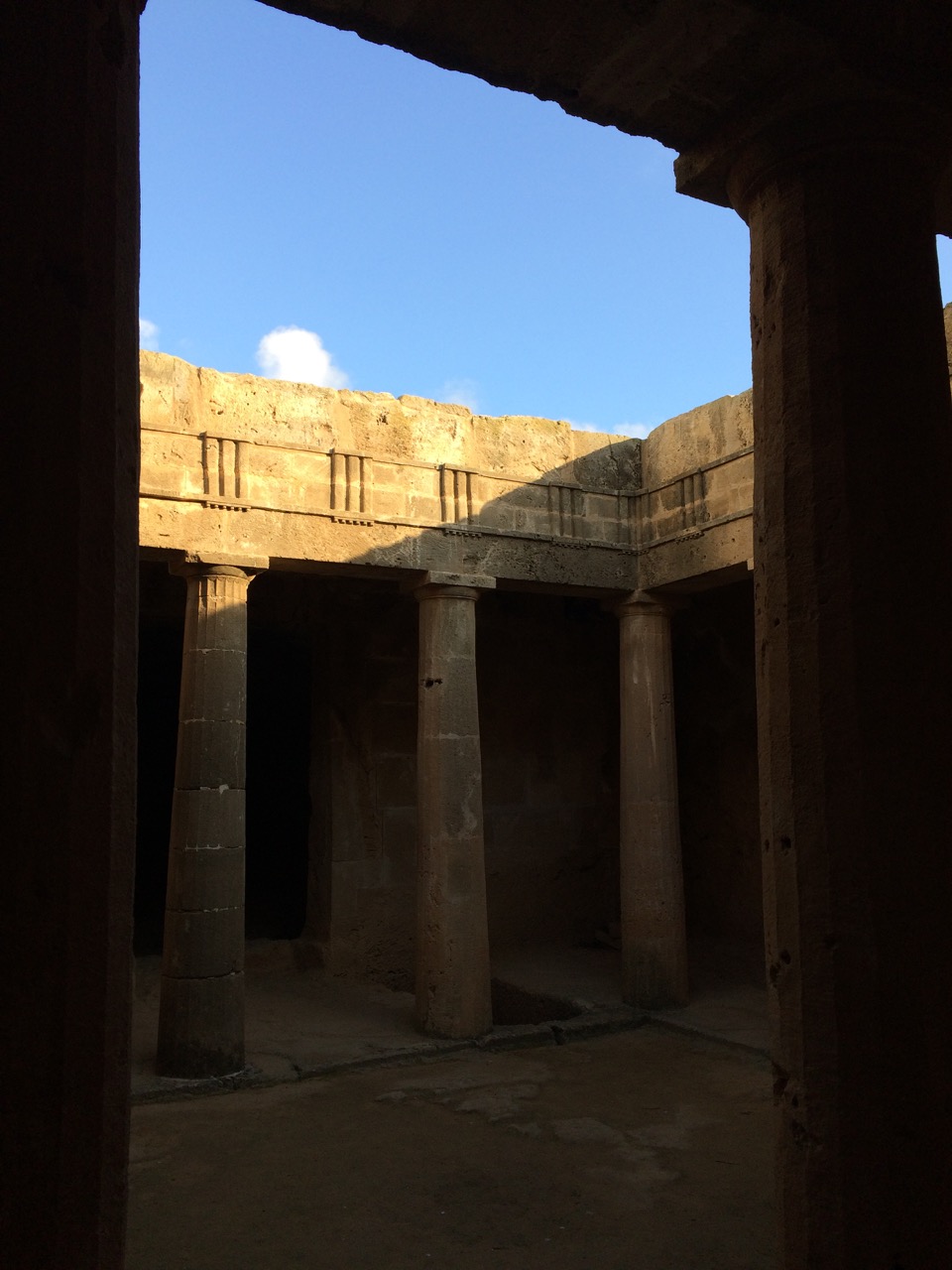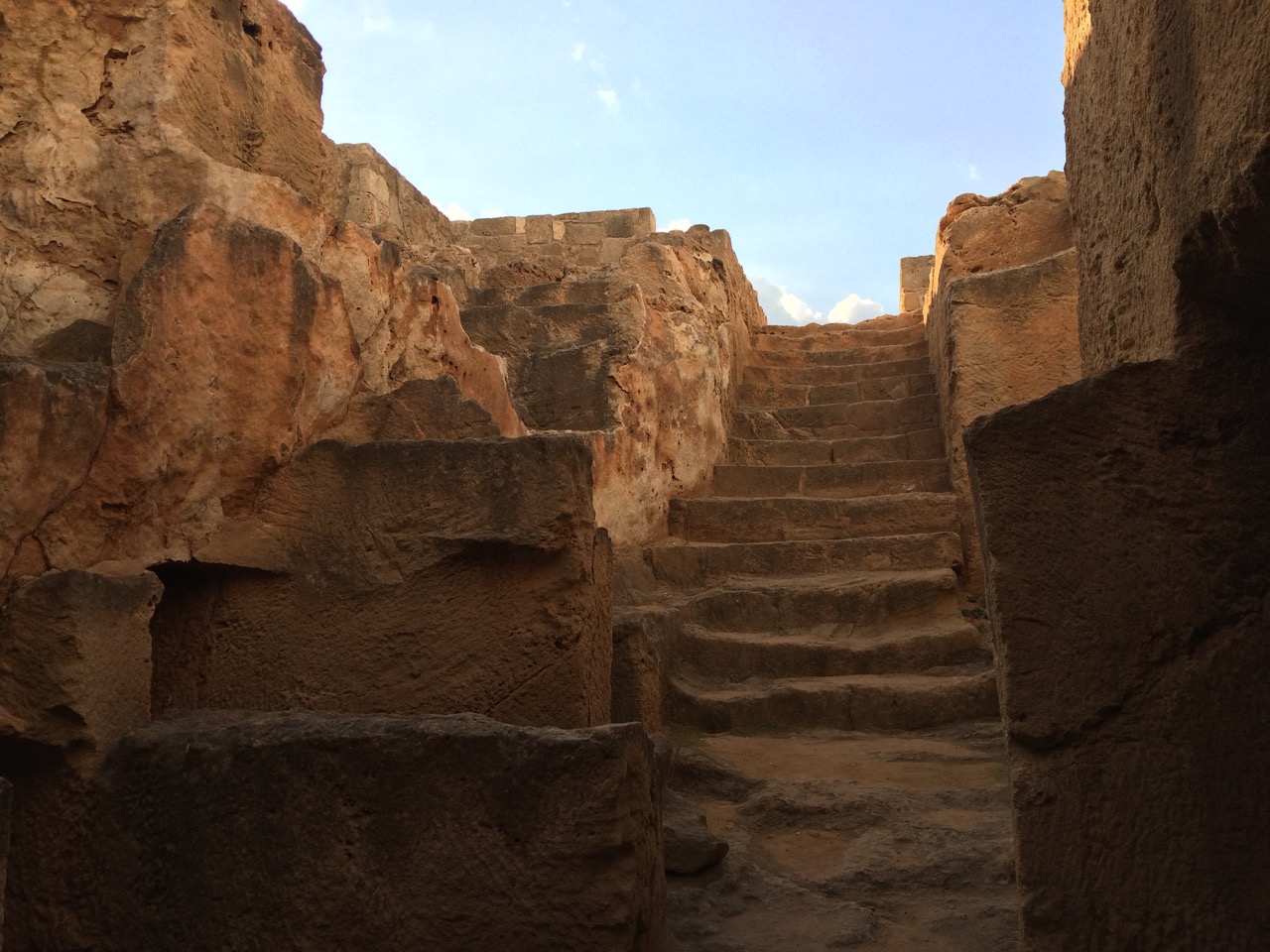 During Hellenistic and Roman times, from 3rd century B.C. to beginning of 4th century A.D., top city officials and distinguished citizens were buried there. The first Christians used the site as a place of refuge and for burials. During the Medieval period, some tombs were inhabited by hermits who made significant alterations to the original architecture.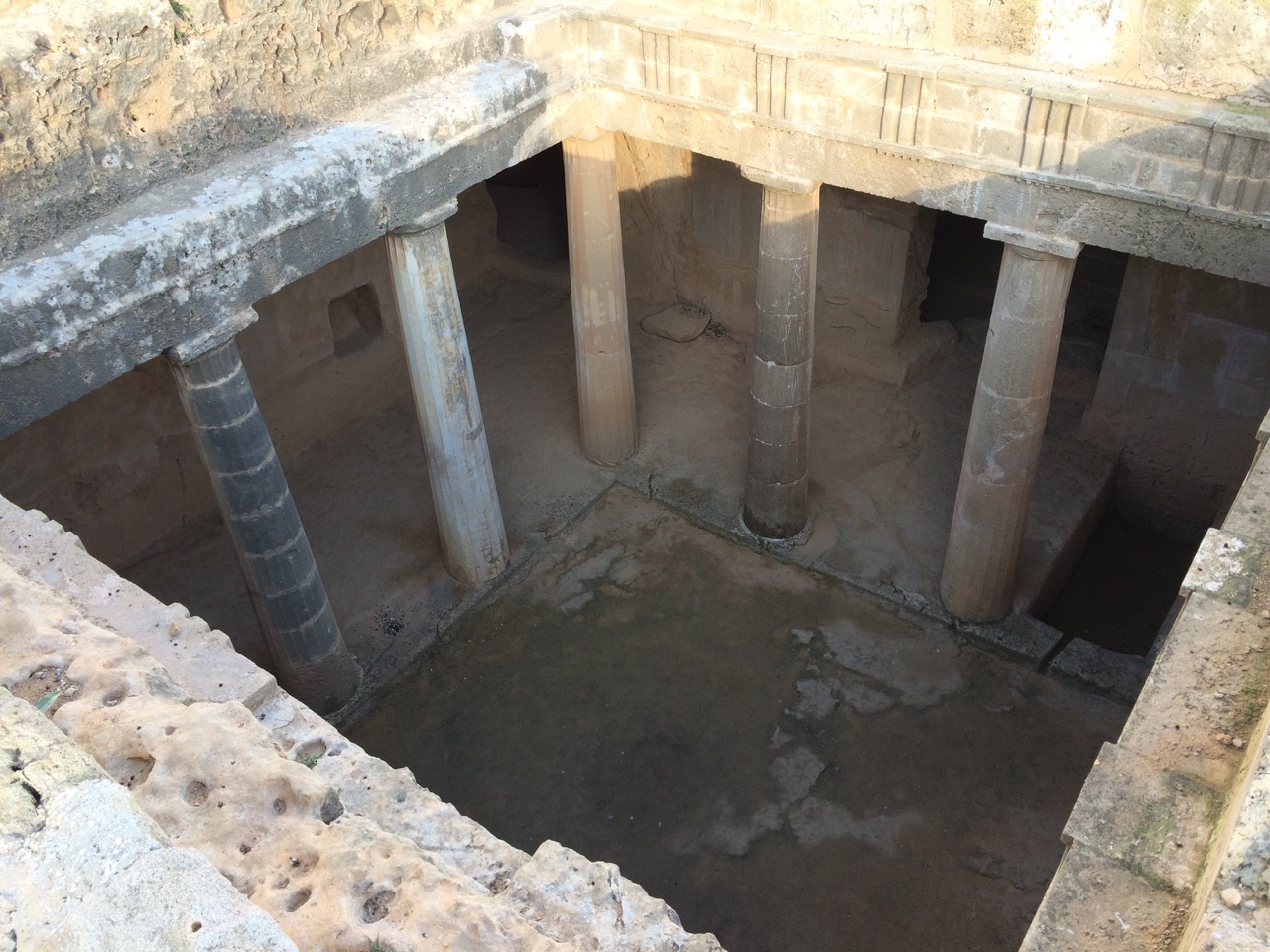 One tomb was even converted into a church.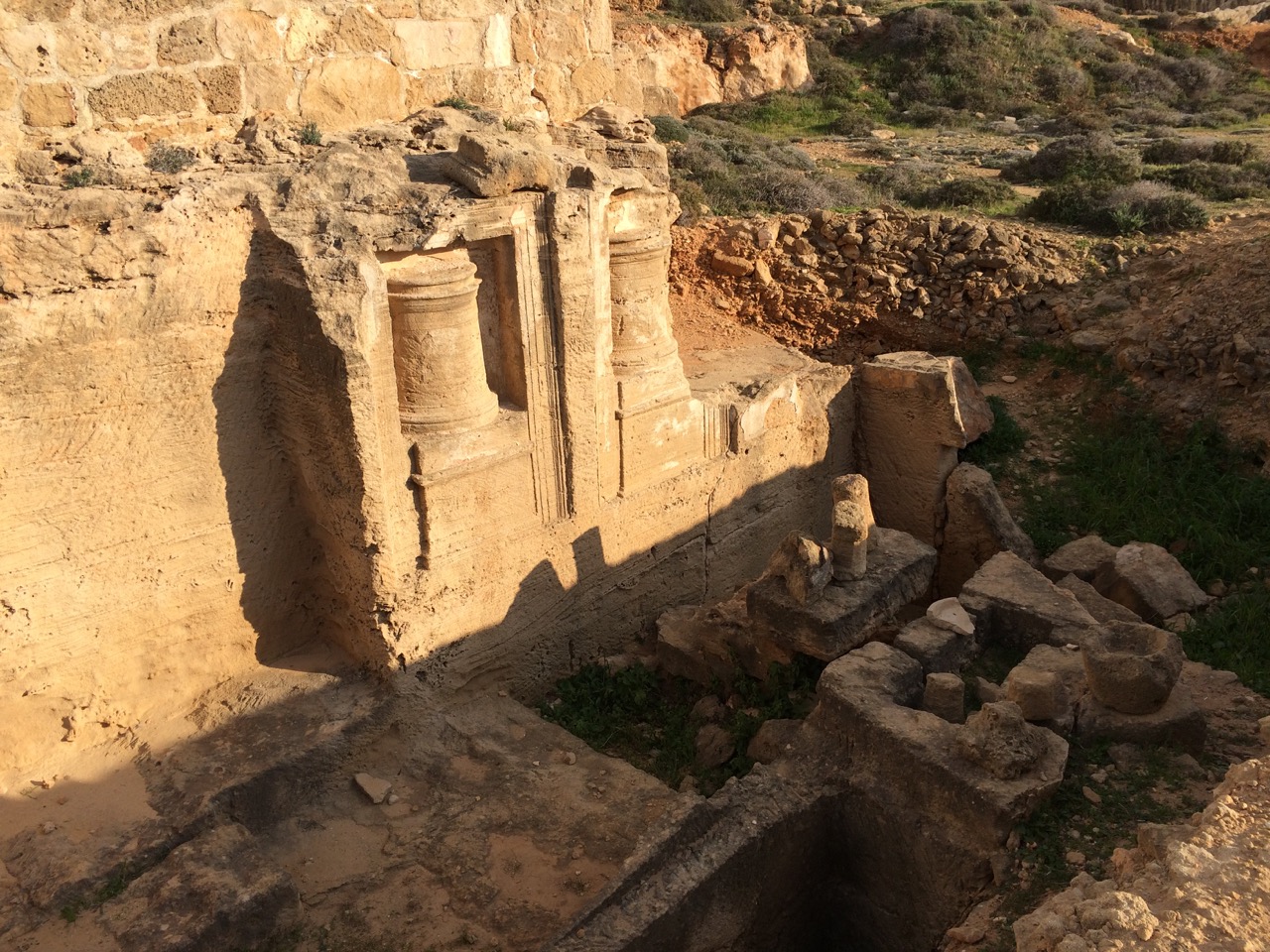 For hundreds of years, the site was neglected and many tombs were since the area became an endless stone quarry.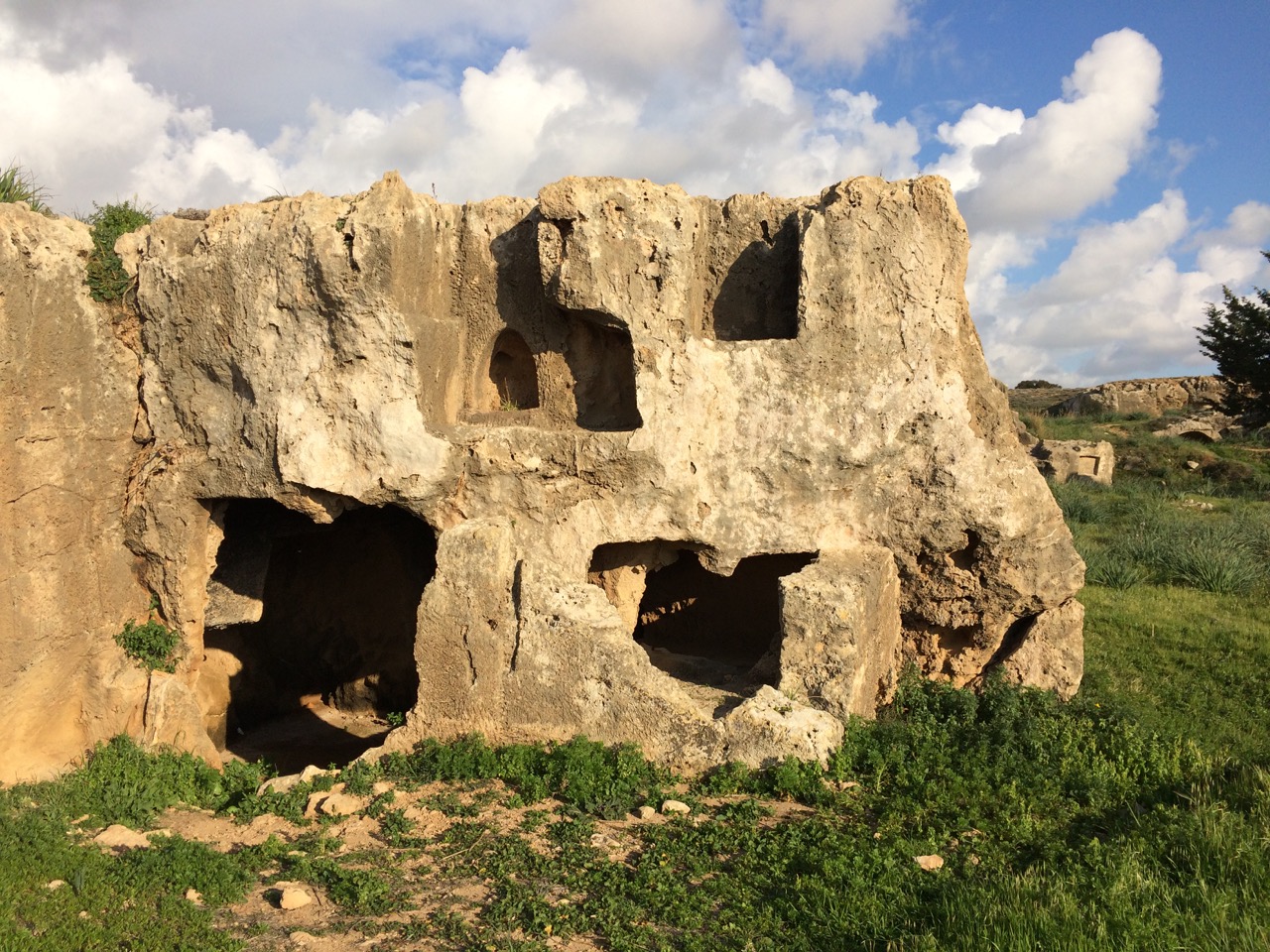 Sadly, by the end of 19th century, the Tombs of the Kings were severely looted. Luigi Palma di Cesnola, an Italian-American soldier, diplomat and amateur archeologist, who received the Medal of Honor for his actions during the American Civil War, "collected" (i.e. looted) an enormous amount of antiquities from Cyprus. His collection became one of the earliest acquisitions by the Metropolitan Museum of Art.
Couple random excavations at the site happened during the first half of the 20th century. But it was in 1977 that systematic excavations were undertaken by the Cyprus' Department of Antiquities, which brought to light eight large tomb complexes.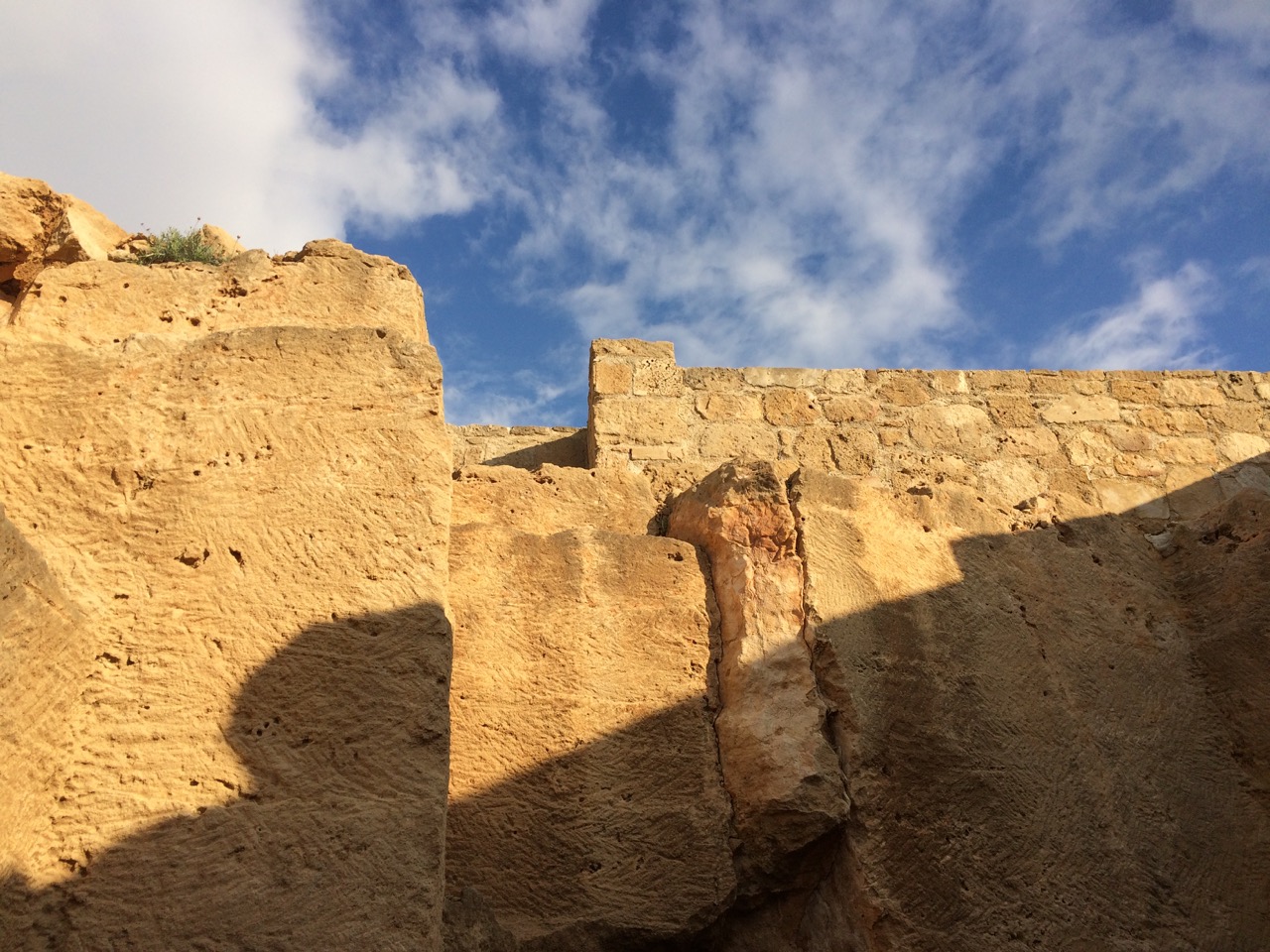 Most of the tombs consist of a rectangular underground atrium entirely carved into the natural rock. Columns or pillars of the Doric style surrounded the atrium and supported the porticoes. The burial chambers and the compartments for individual burials were dug into the portico walls. It seems that the walls were originally covered with frescoes although today only small fragments are in existence.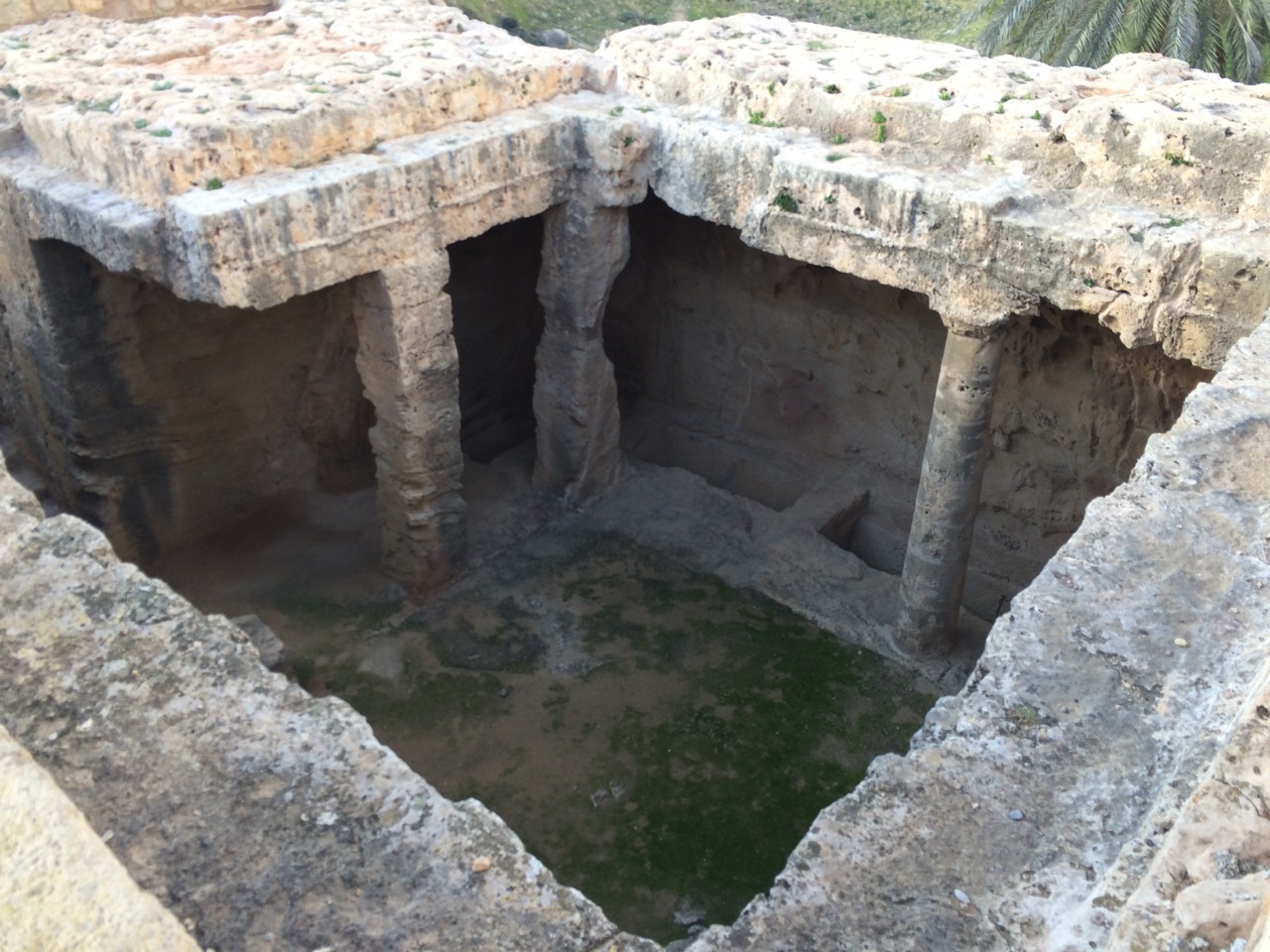 The idea of underground tombs as residences came from Egypt. It was introduced in Cyprus after its conquest by the Egyptian Ptolemies in the early years of the 3rd century B.C. Many architectural elements of the graves display close similarities with tombs in Northern Greece and Alexandria, Egypt.
In 1980, the Tombs of the Kings (Tafoi ton Vasileon) became a Unesco World Heritage Site.
Some useful information about the site:
Opening hours:
Winter hours (16/9 – 15/4 )
Monday – Sunday: 8.30 – 17.00
Summer hours (16/4 – 15/9)
Monday – Sunday: 8.30 – 19.30
Admission: €2,50
Share this article on Pinterest by clicking Pin it button