Balmy sunny days of Cyprus winter are perfect for hiking along the coast. Randi Forest has one of the most picturesque trails on the island.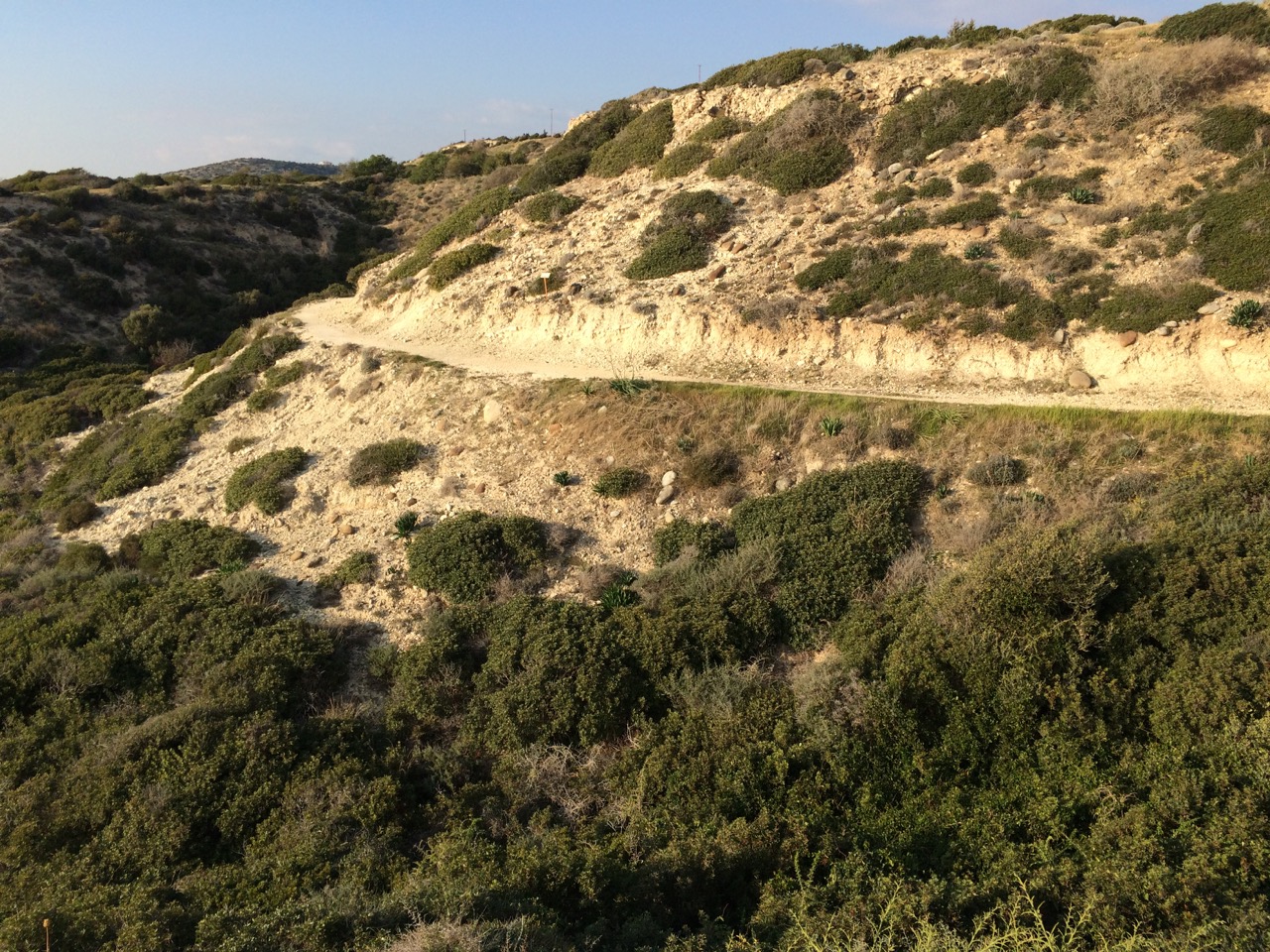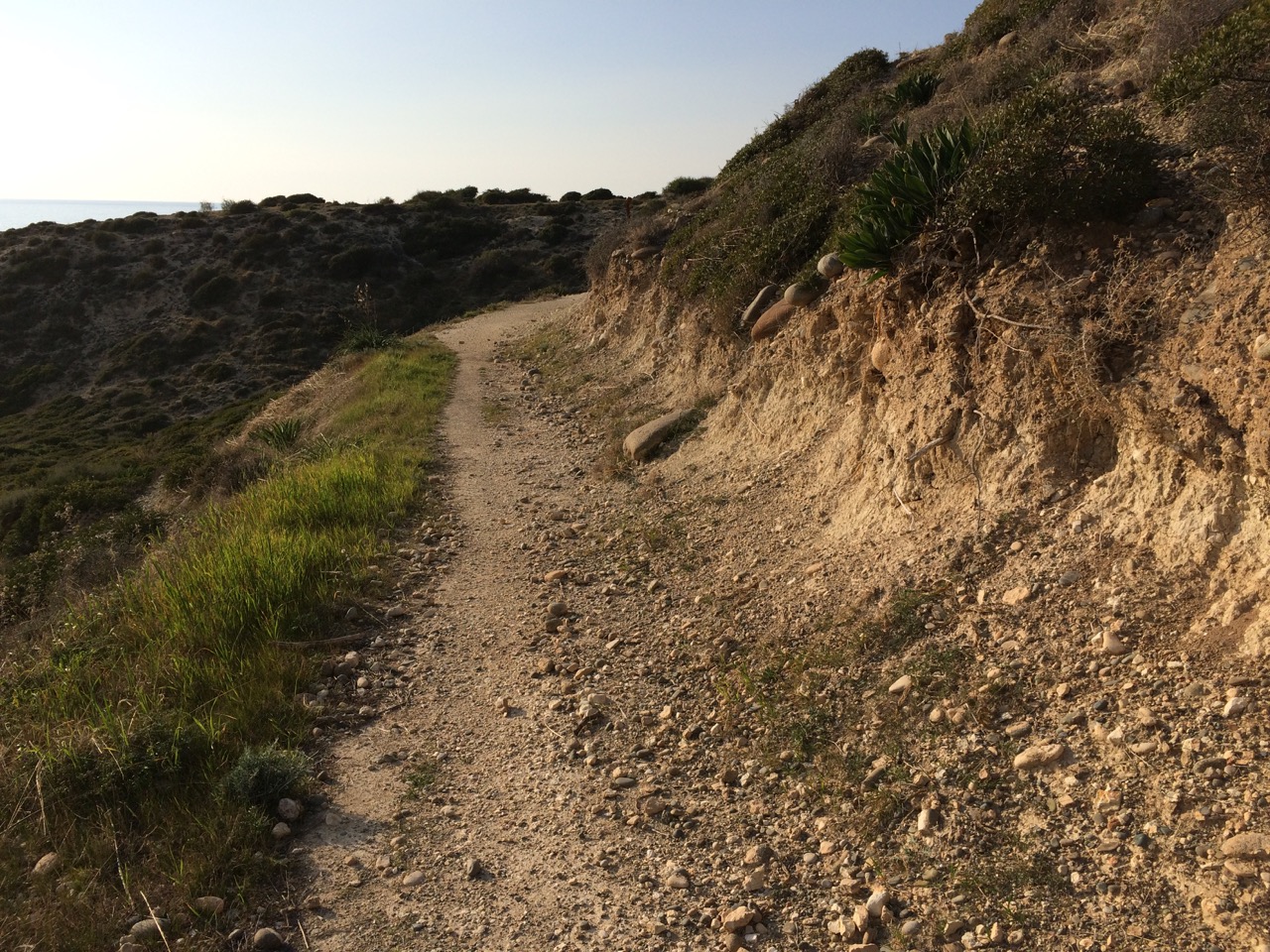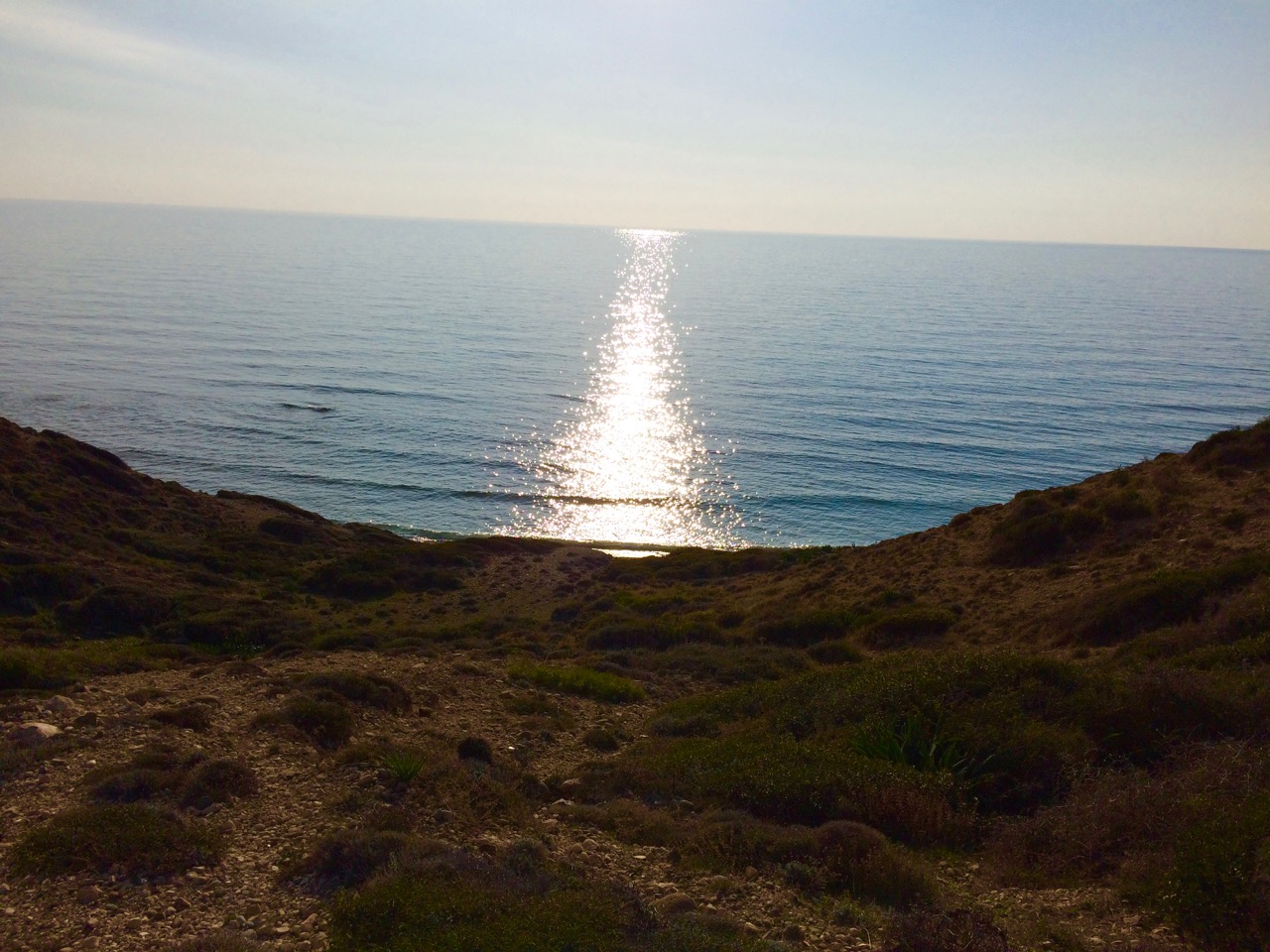 I wouldn't venture there under the brutal summer sun. Virtually, there is no shade there, and jumping and climbing these magnificent hills requires, at least, some level of physical fitness.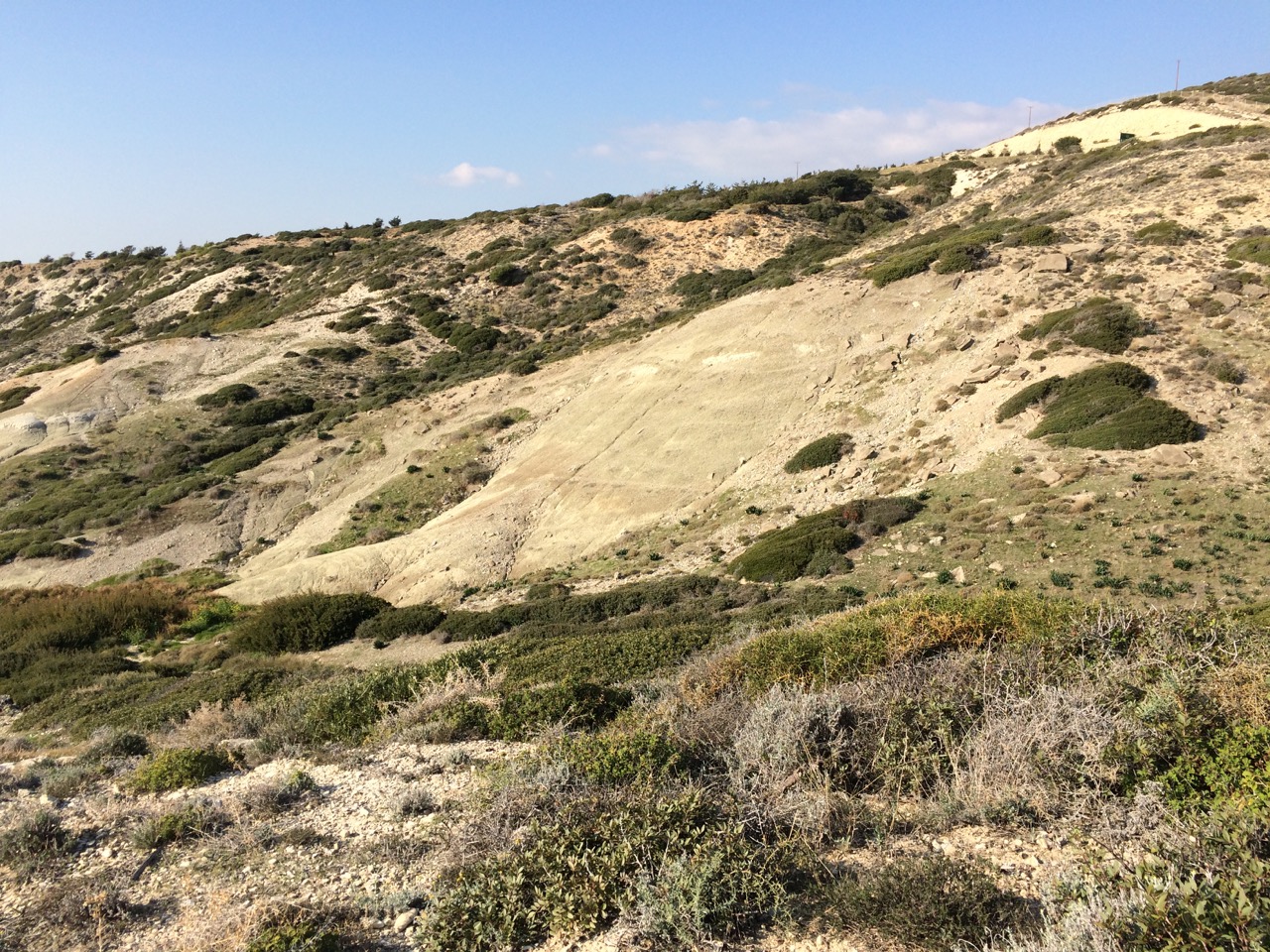 The trail is long enough to make a day-long adventure. The ultimate reward would be going down to the sea to check white cliffs that closely resemble ones we found in Sicily.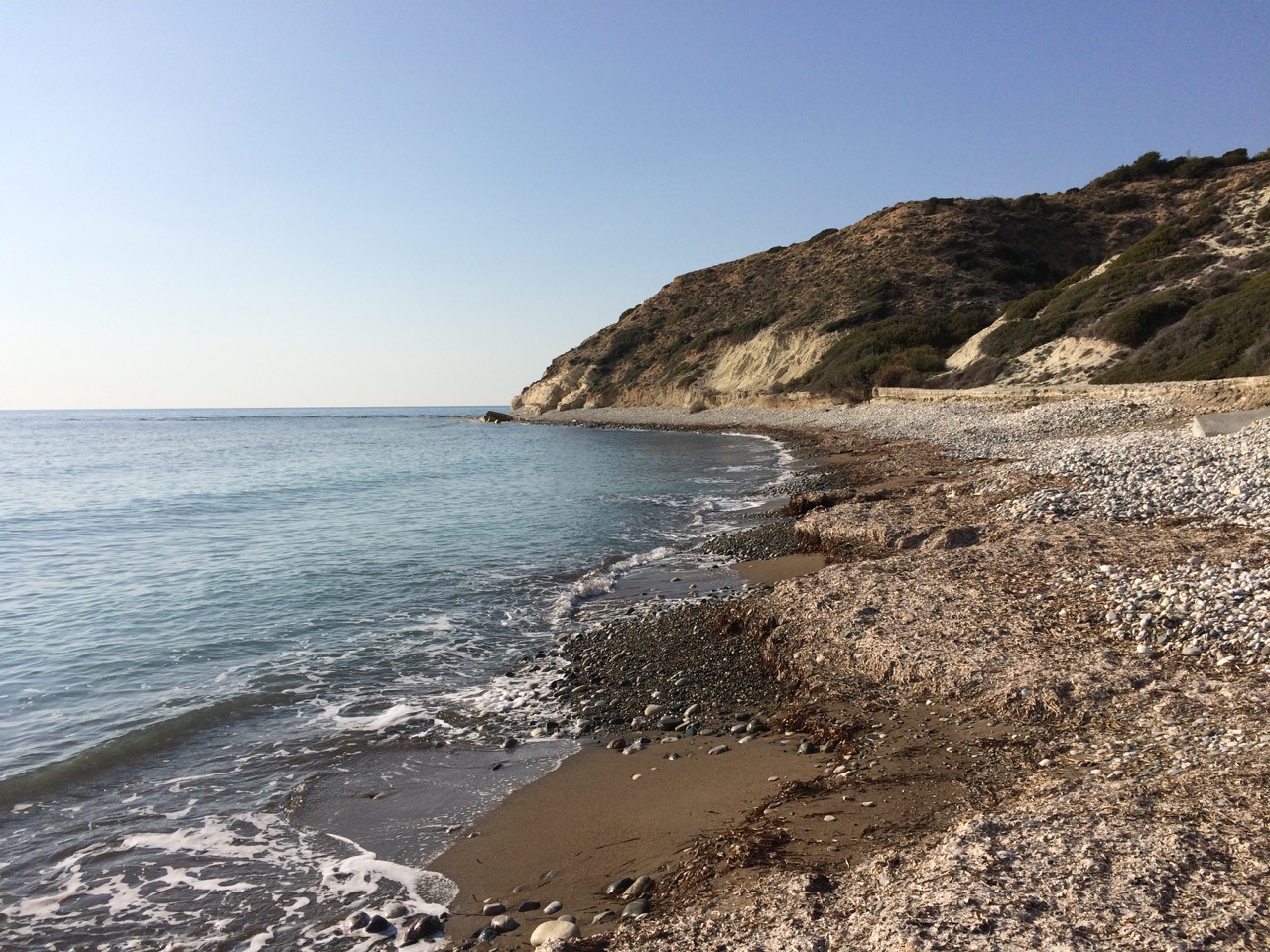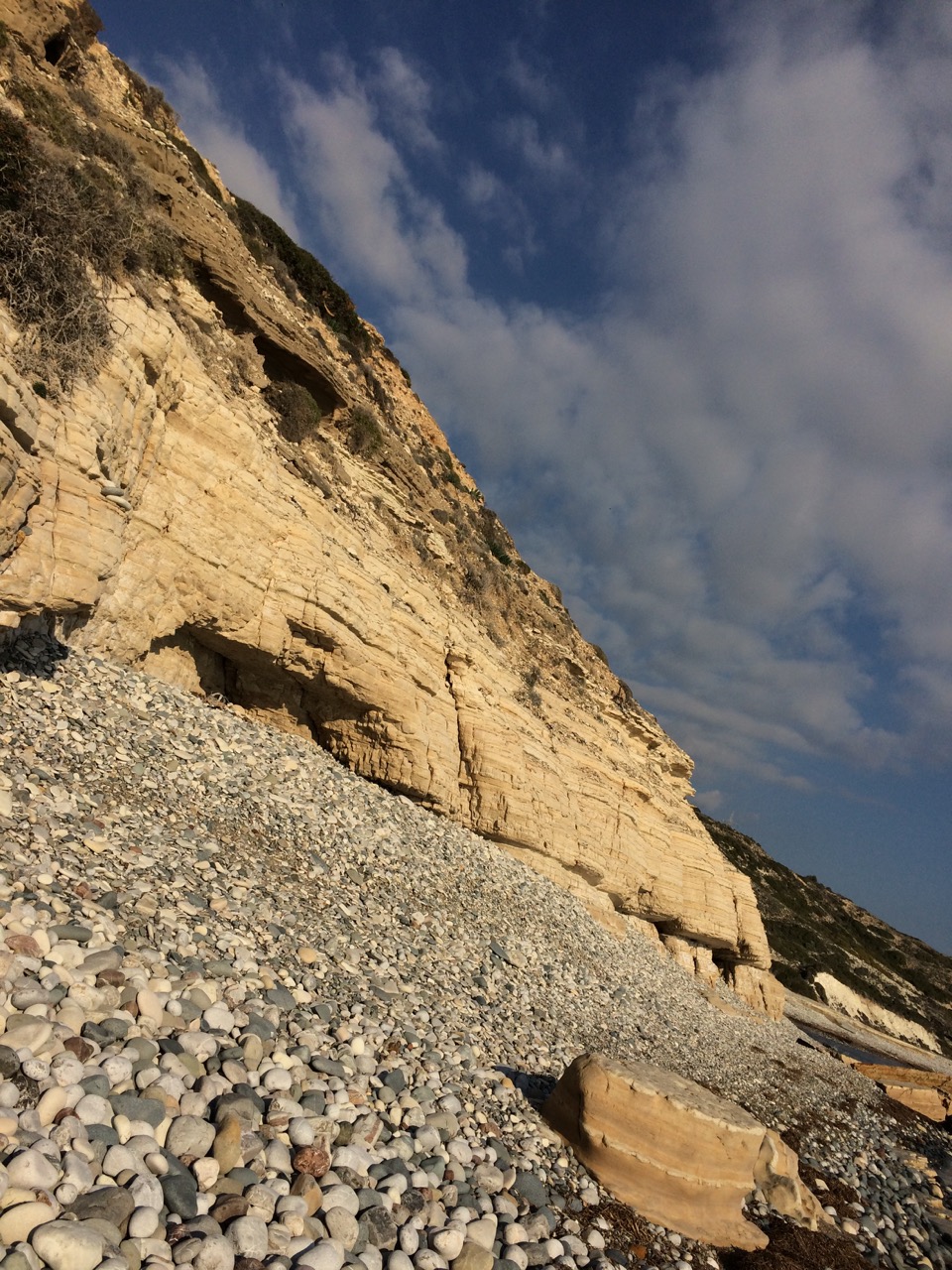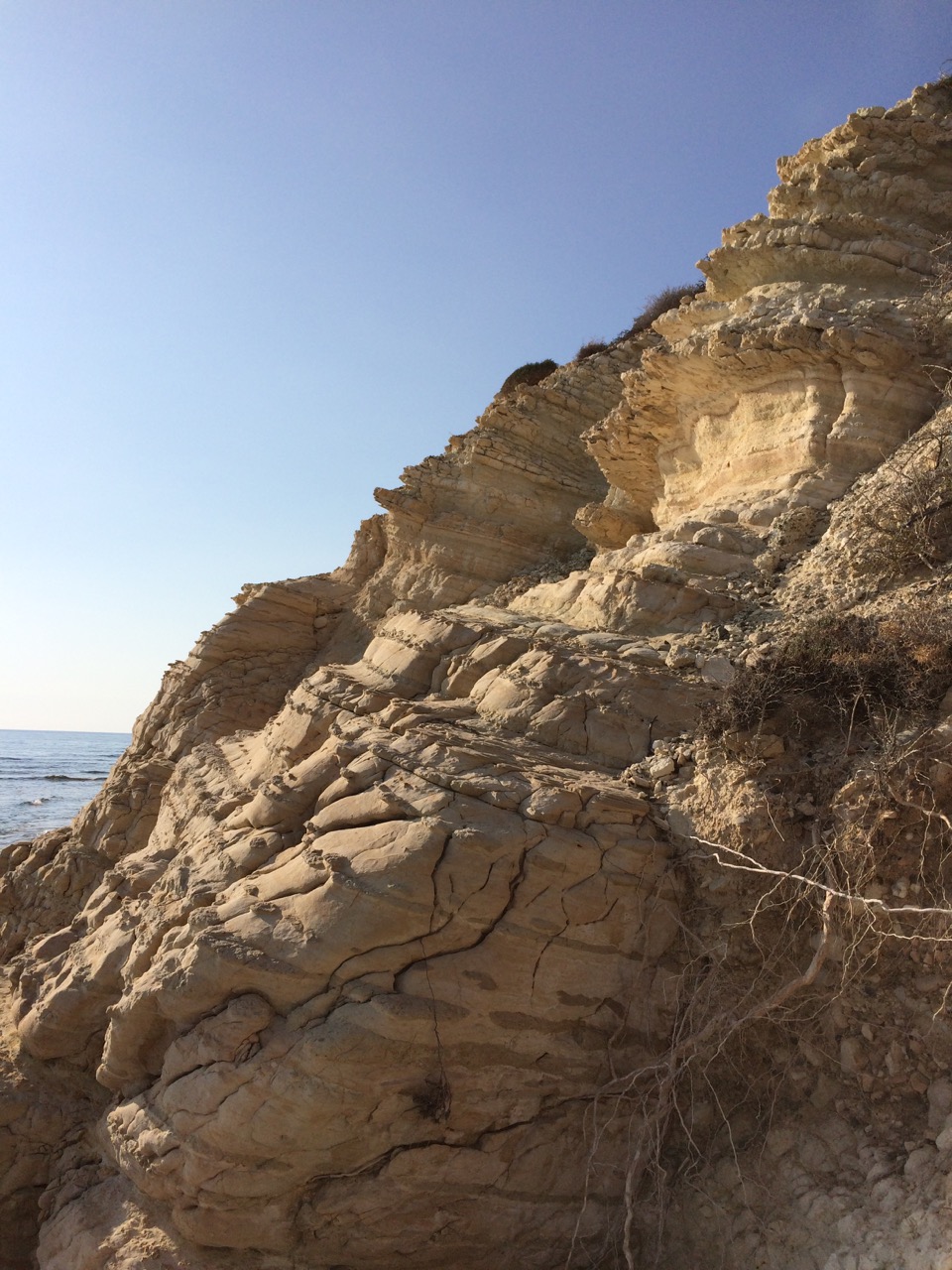 Bravest souls may even decide to take a dip in the crystal-clear Mediterranean Sea. The average winter water temperature is about 18C.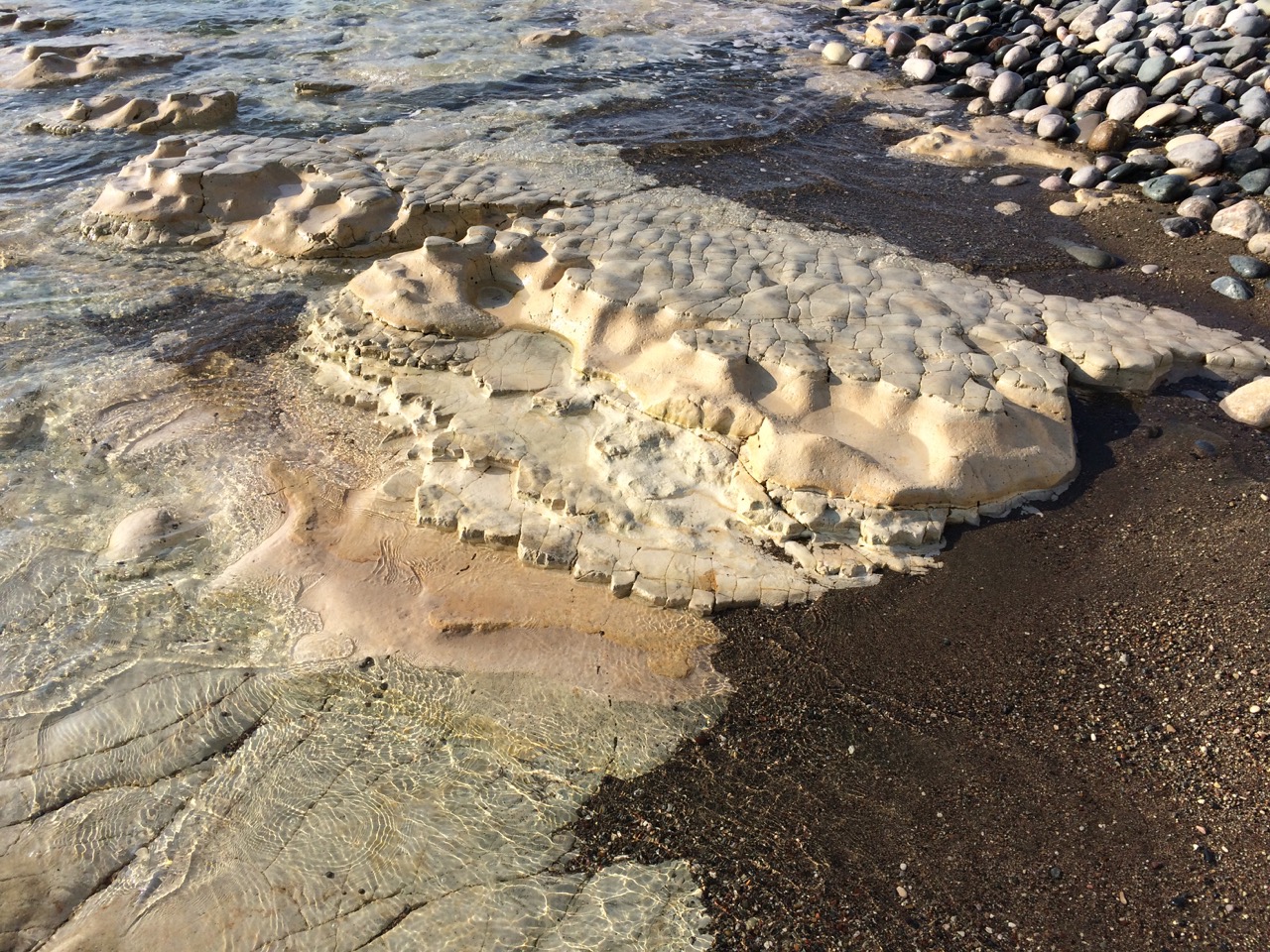 These endless white and green hills are bowing down before the sparkling sea is my favorite part of the island.
Here is the map of the trail:

View Larger Map
After all these activities, lunch or dinner would be more than welcome. Luckily, just a short drive away from the water and up to the hill, there is a quaint restaurant with a surprisingly extensive selection of fish and meat dishes.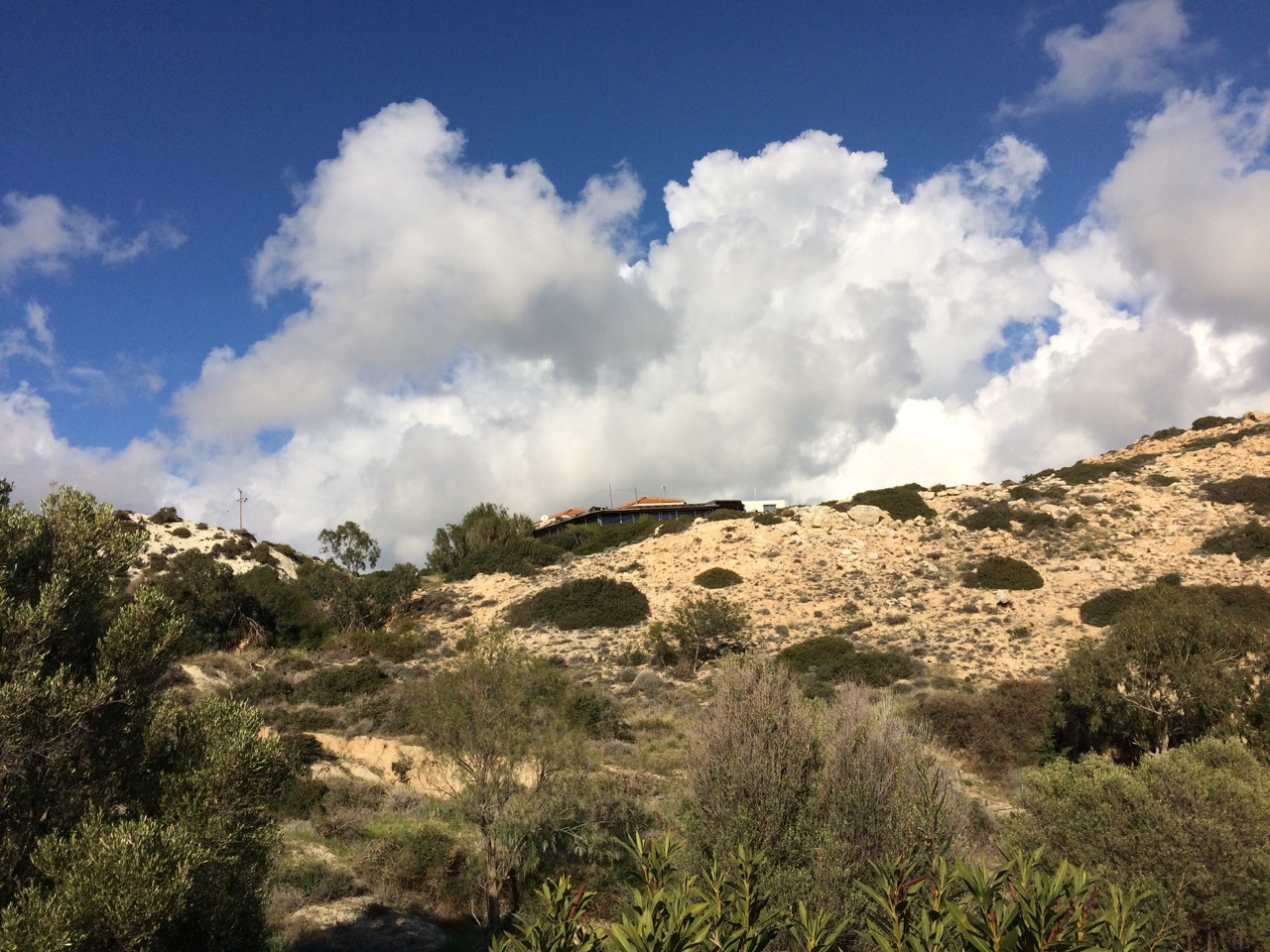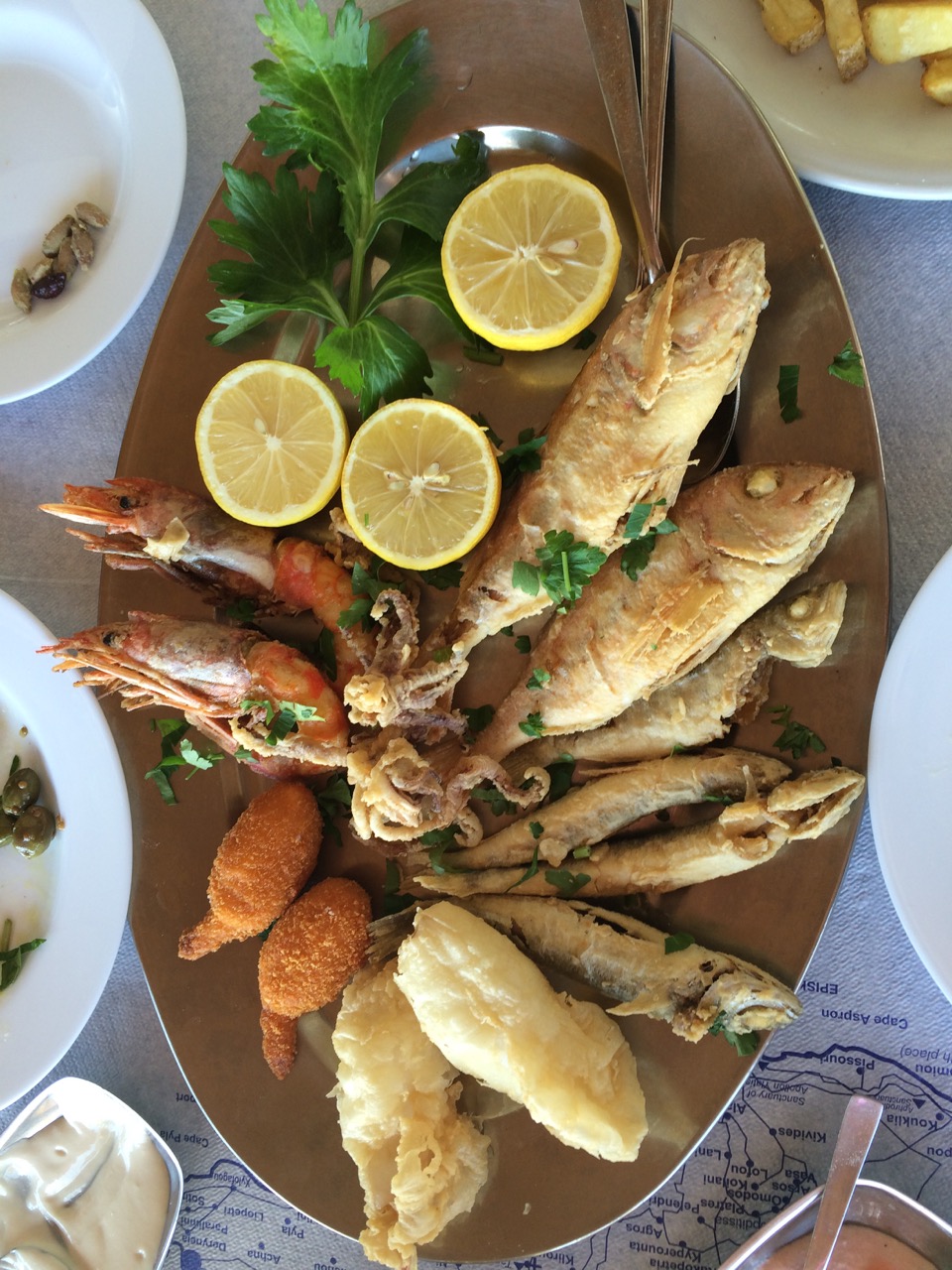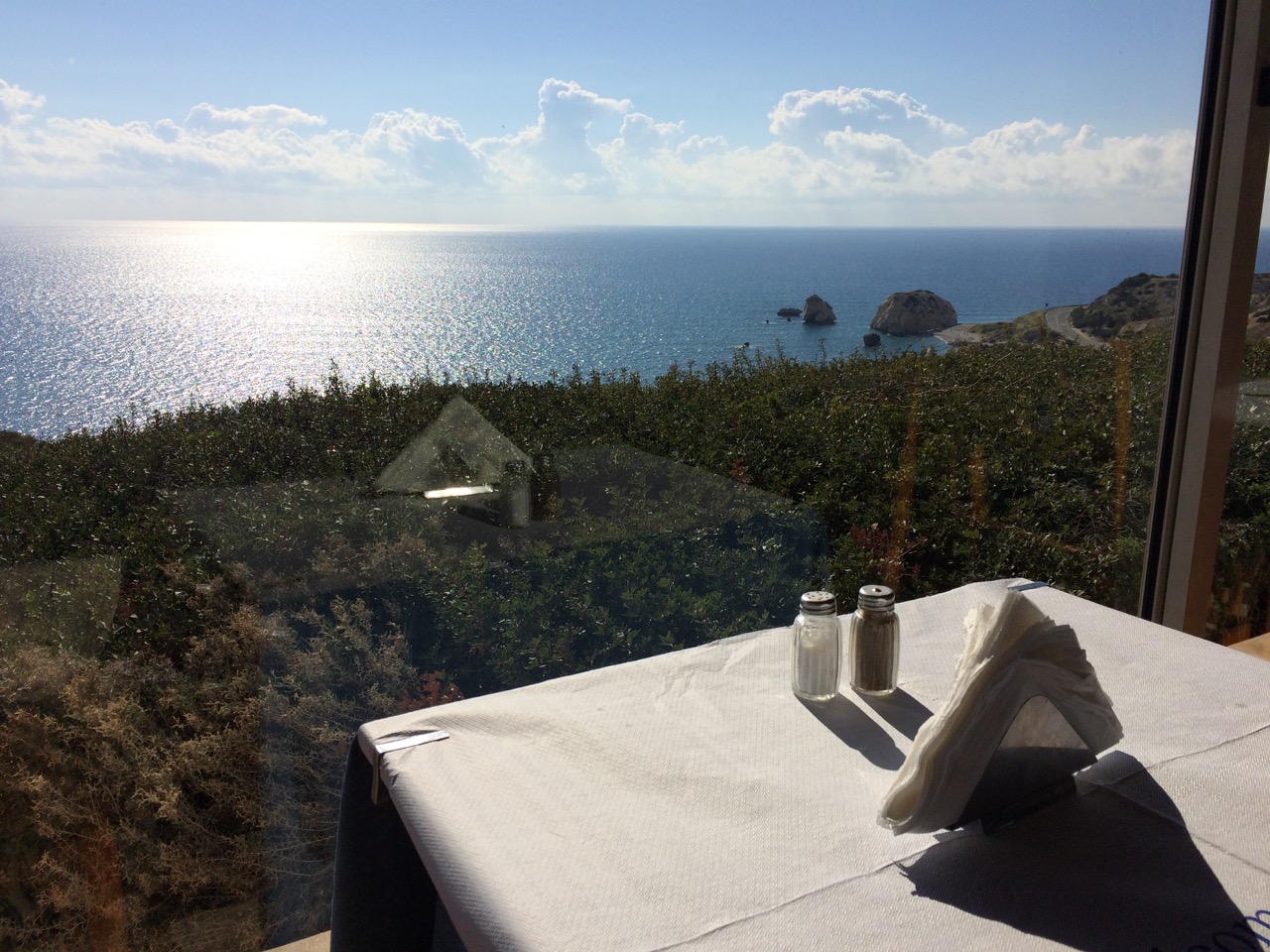 Share this article on Pinterest by clicking Pin it button: