The first week of February happened to be the coldest since we came to Cyprus in November. The piercing wind combined with bouts of torrential rain are hardly associated with Aphrodite, goddess of love, beauty, and fertility. Alas, a small grotto shaded by an old fig tree, in the waters of which, as ancient legend has it, Aphrodite used to bathe, failed to impress.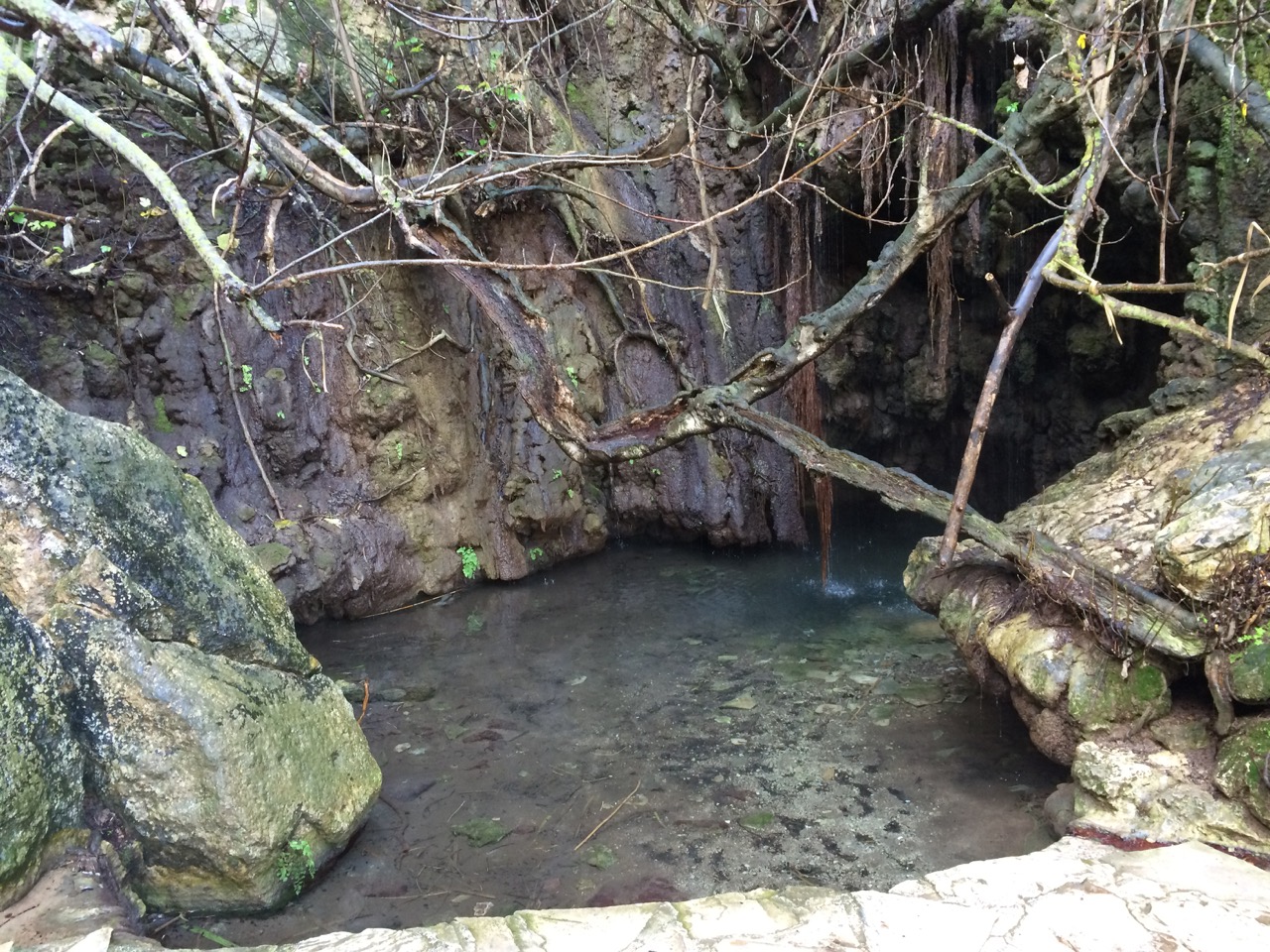 It might be magical in summer, but in winter, it looked dreary.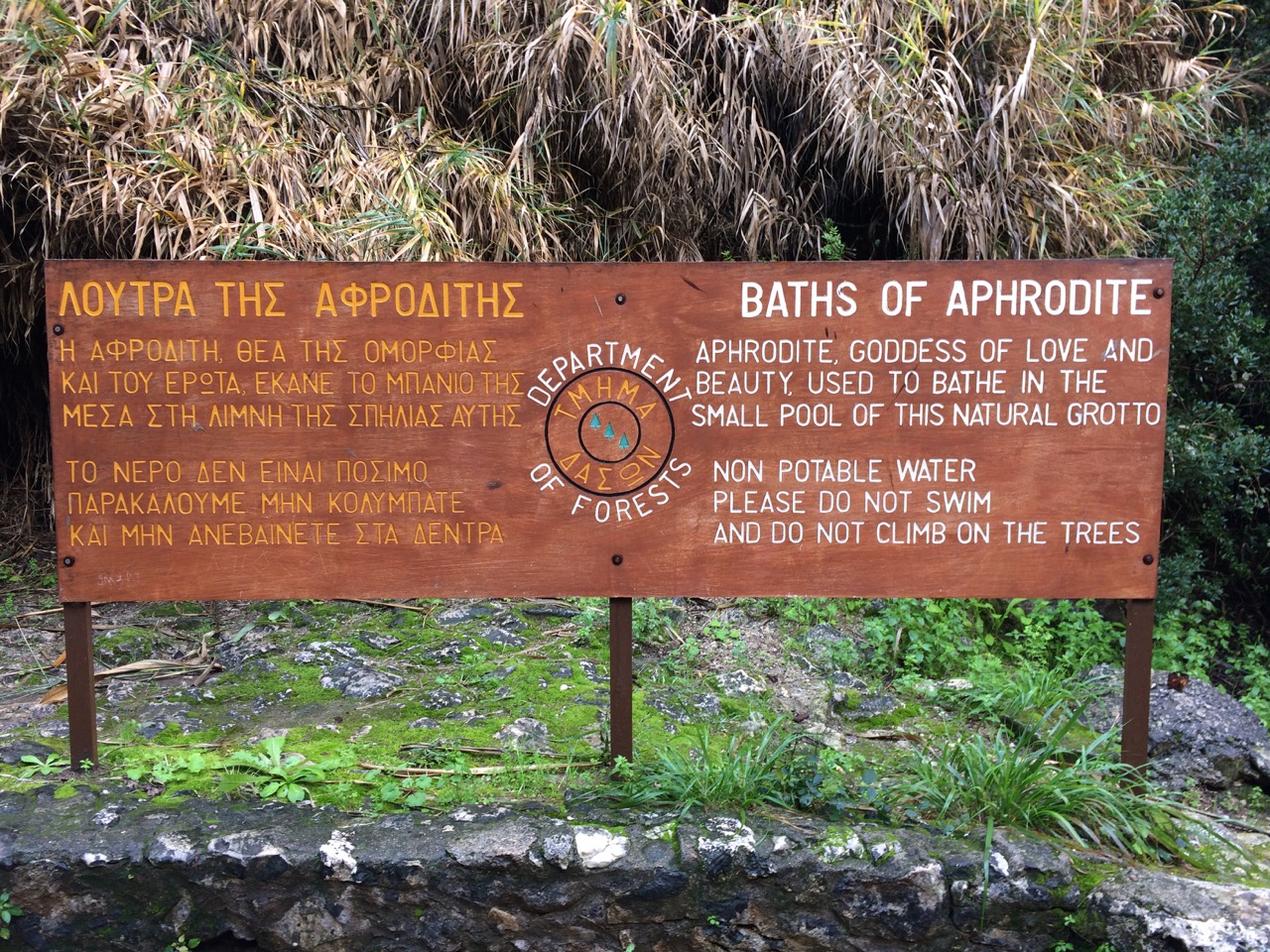 We were ready to leave when an unexpected melodic sound caught our attention. Curiosity, the bane of any traveler's existence, led us up the path to small gates.
The goat feast! Wow, it was quite a sight. Goats of all shapes, colors and sizes were busy with snacking on Phoenician juniper berries. Have you listened to their bells? Altogether, they sound like a small orchestra. So smooth and musical.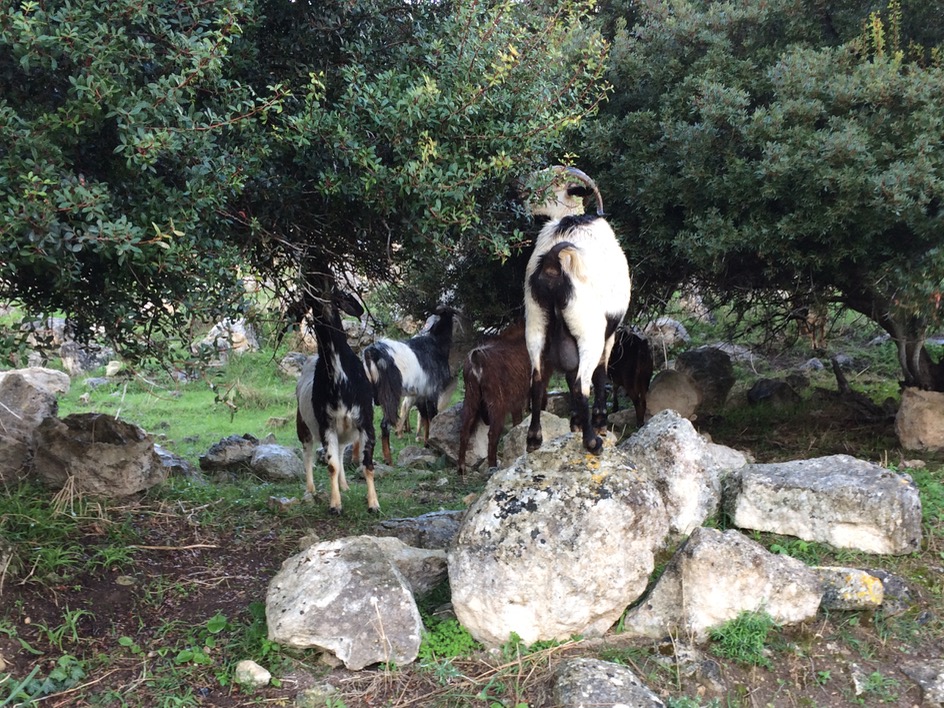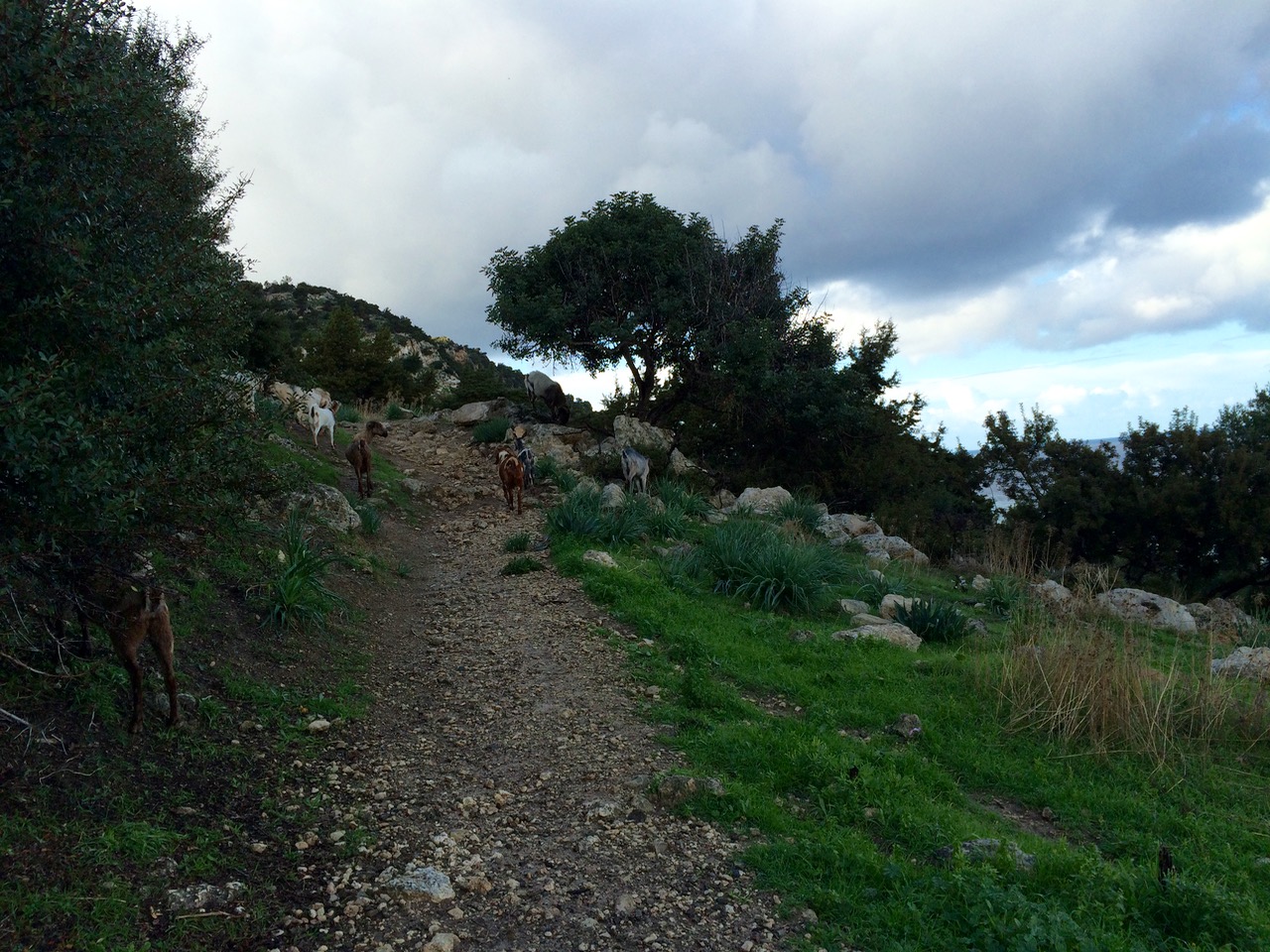 Follow the goats. On a wet day, it could be dangerous advice. Even in hiking boots, we could not match them. While I was huffing and puffing on the trail, goats effortlessly moved up and down in most treacherous spots.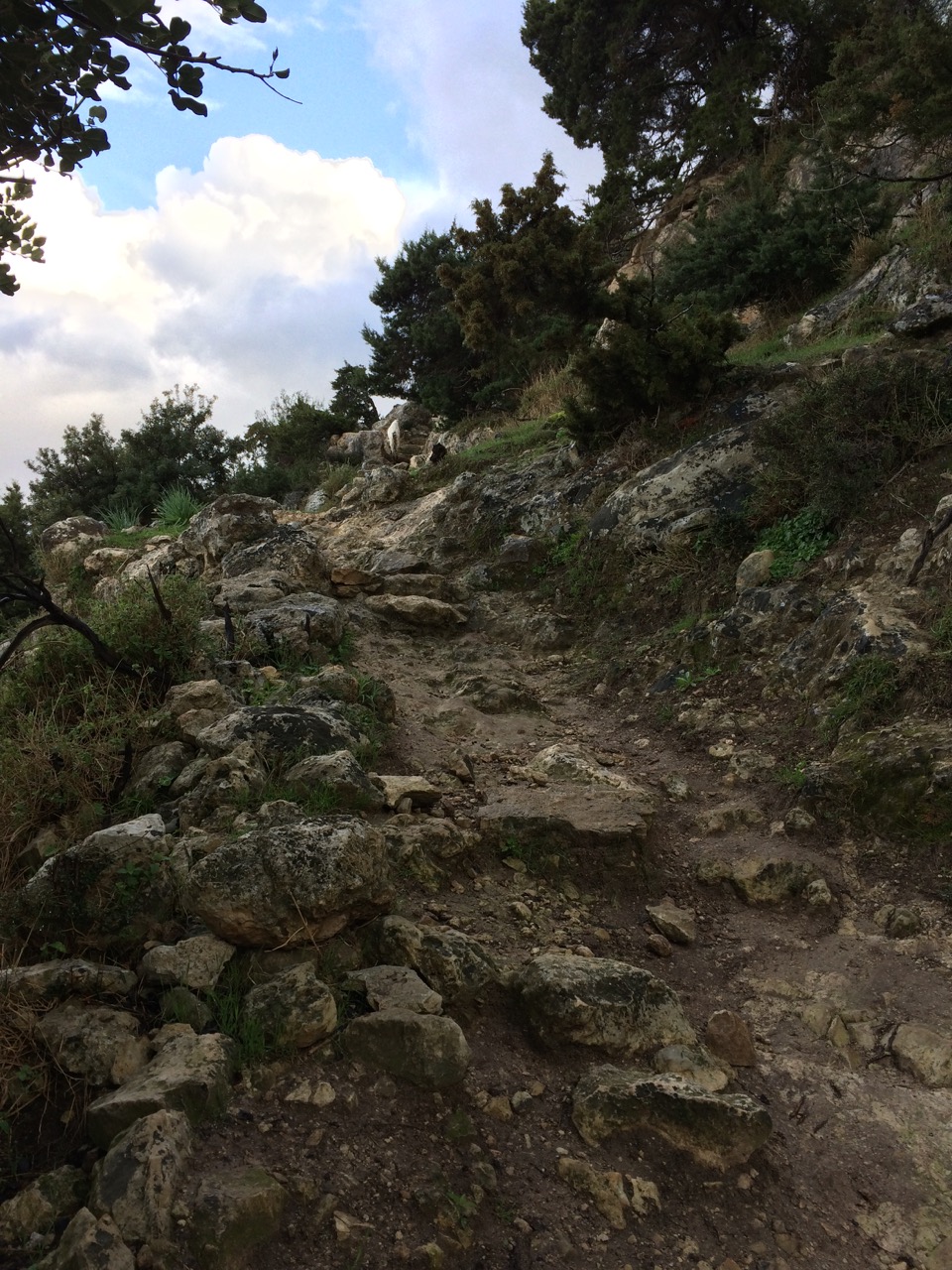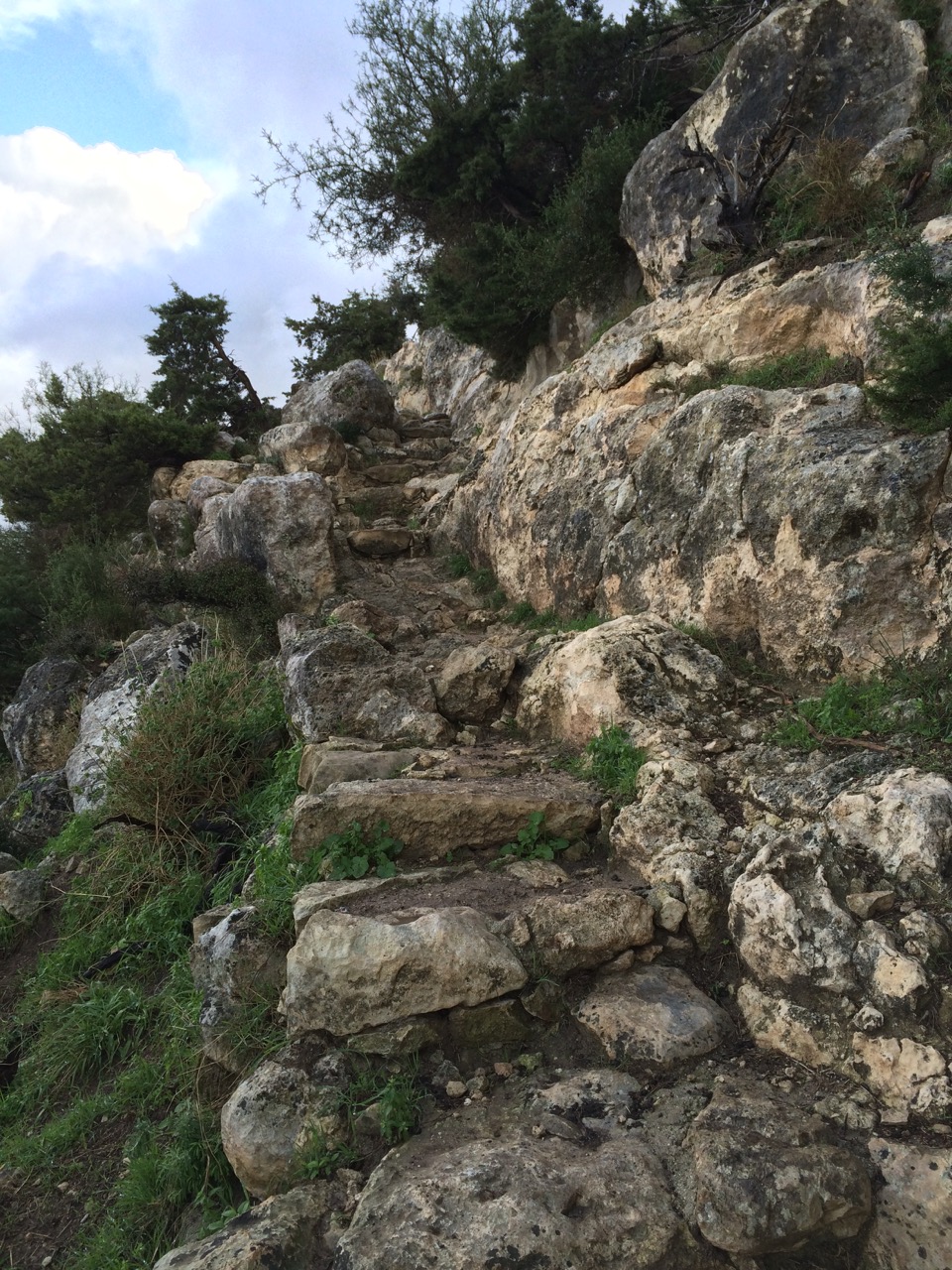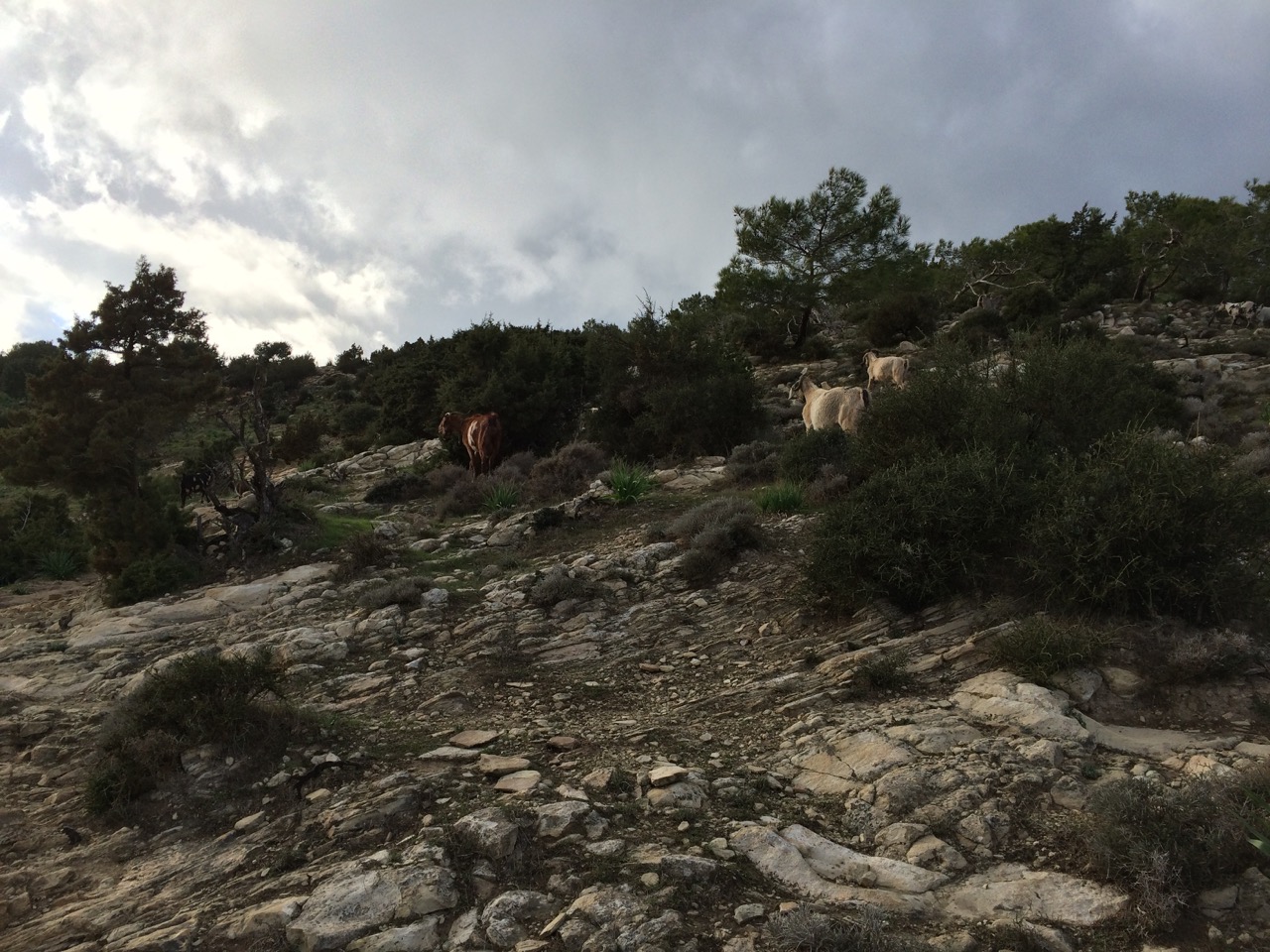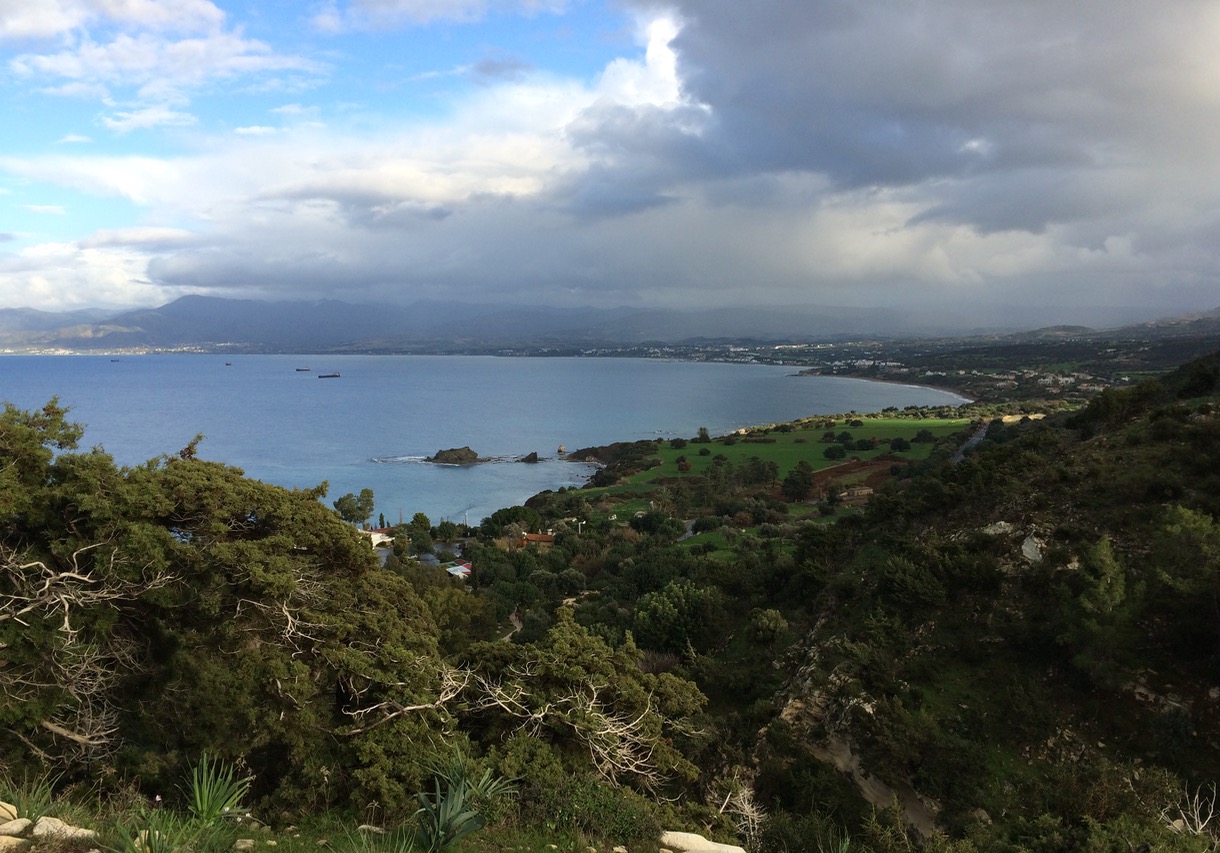 Ultimately, we had to stop. The rocks became too slippery and the day was rapidly coming to an end. Negotiating rocky trails of Cypriot hills in the dark is a terrible idea. Hence, we parted ways with our accidental companions and went back to civilization.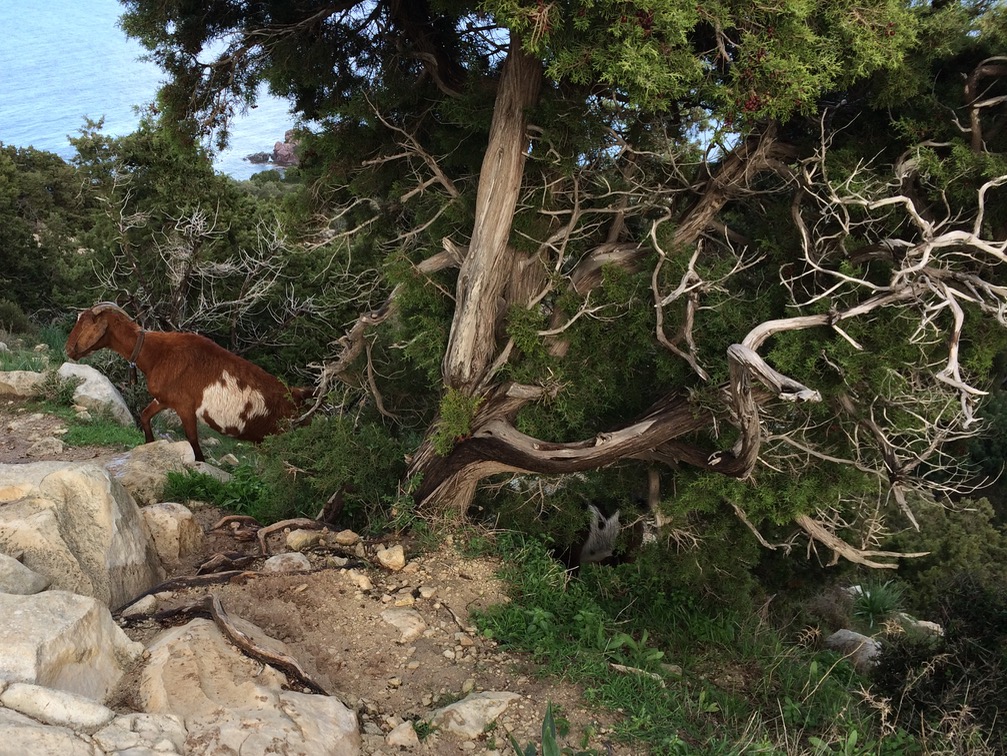 Practical advice:
There 2 trails that begin from the Baths of Aphrodite: Adonis trail and Aphrodite trail. I would recommend wearing hiking boots, especially if, like us, you decide to wander into the wild.
Take plenty of water with you. Especially, during hot summer months.
Be aware of surroundings. The area is pretty wild and it is fairly easy to get lost.
If you haven't done it yet, download a map app on your smartphone. Beware that the internet connection could be a problem so you would have to use offline mode. Alternatively, take a picture of the map located at the entrance to the Baths. It will give you.
Parts of the trail(s) might be not suitable for small children
Enjoy your hike!
More photo evidence from our little Cyprus adventure:
Baths of Aphrodite and the trails map:

View Larger Map
Share this article on Pinterest by clicking Pin it button