Mars has been in the news lately. Thanks to Elon Musk, traveling to the Red Planet could become a reality in a decade. Moreover, one day albeit many years from now the cost of a trip to our reddish neighbor will be the same as buying a house.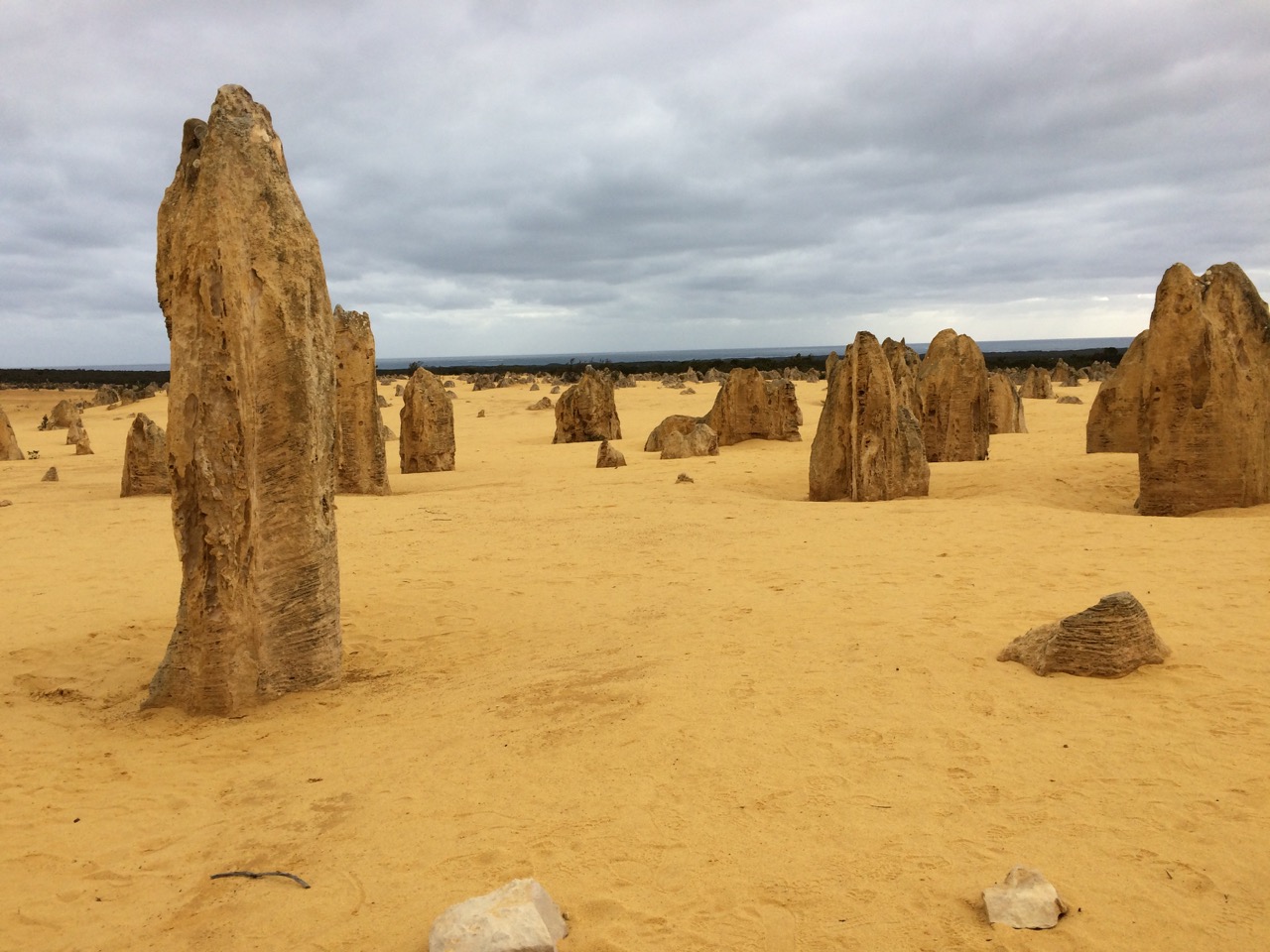 Wow! However, these exciting projections are still just ambitious predictions. Meanwhile, do not despair. If you ever hopelessly dreamt about visiting Mars, I have good news for you. There is a place Down Under that would bring you as close to an alien world as you can without leaving our planet.
Welcome to The Pinnacles of Nambung National Park.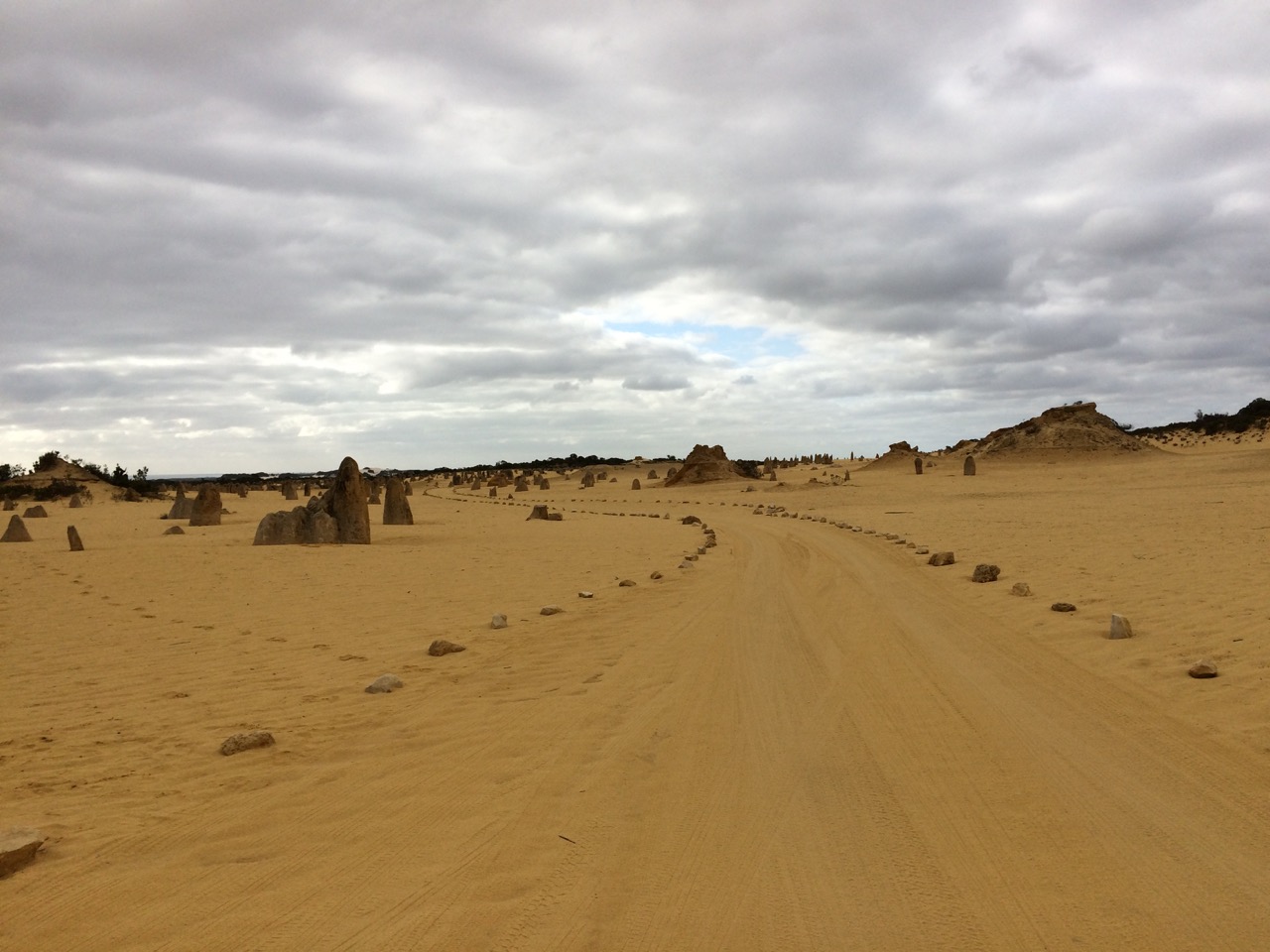 Nambung features enormous white shifting sand dunes, magnificent beaches, and beautiful wildflowers. Its crown glory, however, is The Pinnacles Desert where thousands of huge limestone pillars mysteriously rise from the yellow sands. Mother Nature had a blast there over the past half million years producing a wide variety of limestone formations visible today.
It was a cloudy day when we got there. I was afraid that gray skies would ruin our excursion. Yellow sand and jagged spires against bright blue skies – that's the dream shot of any amateur or professional photographer. Or so it seems.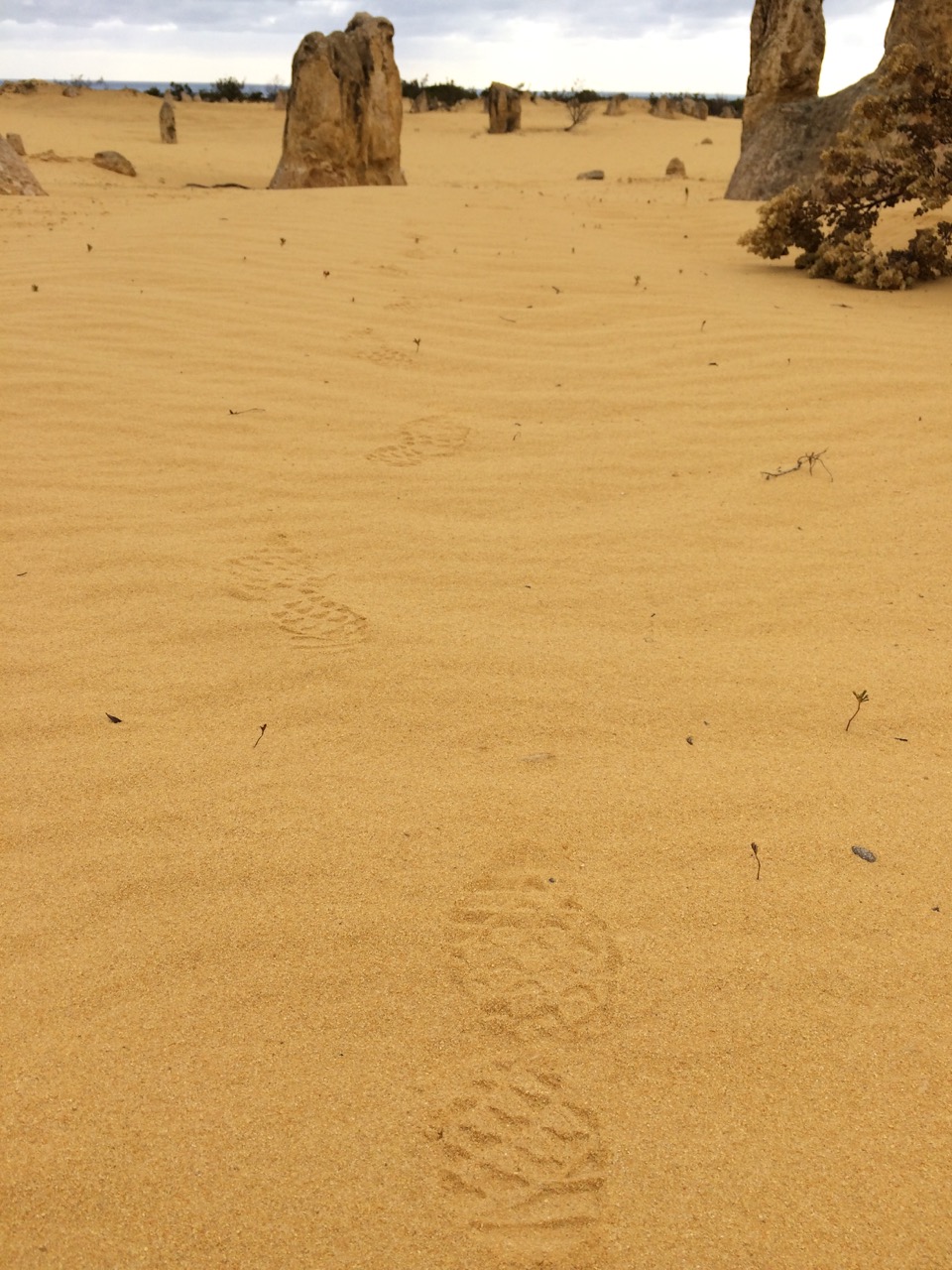 Stormy weather gifted us a unique experience. It was as majestic as a "classic" blue+yellow one but on a different note.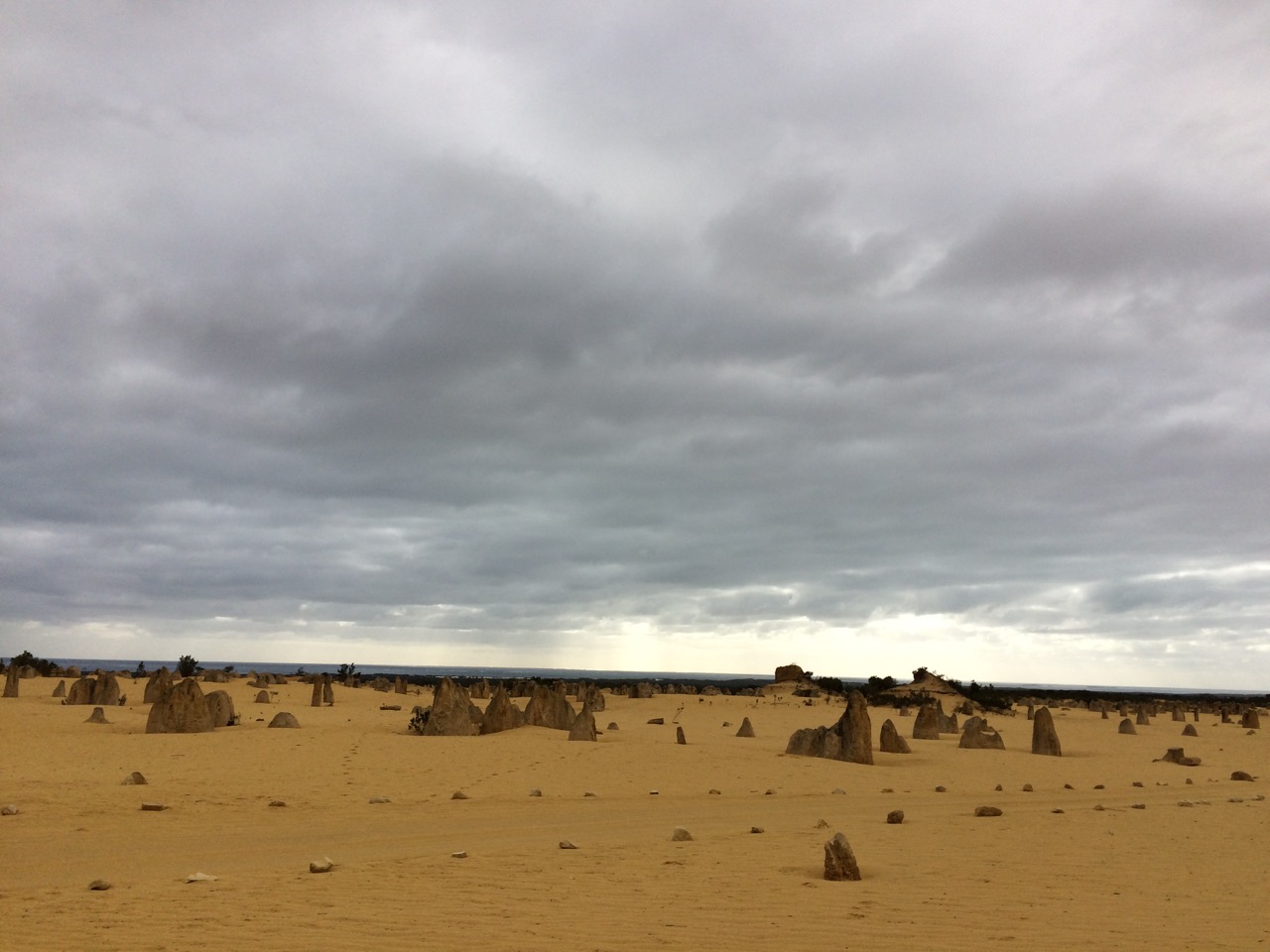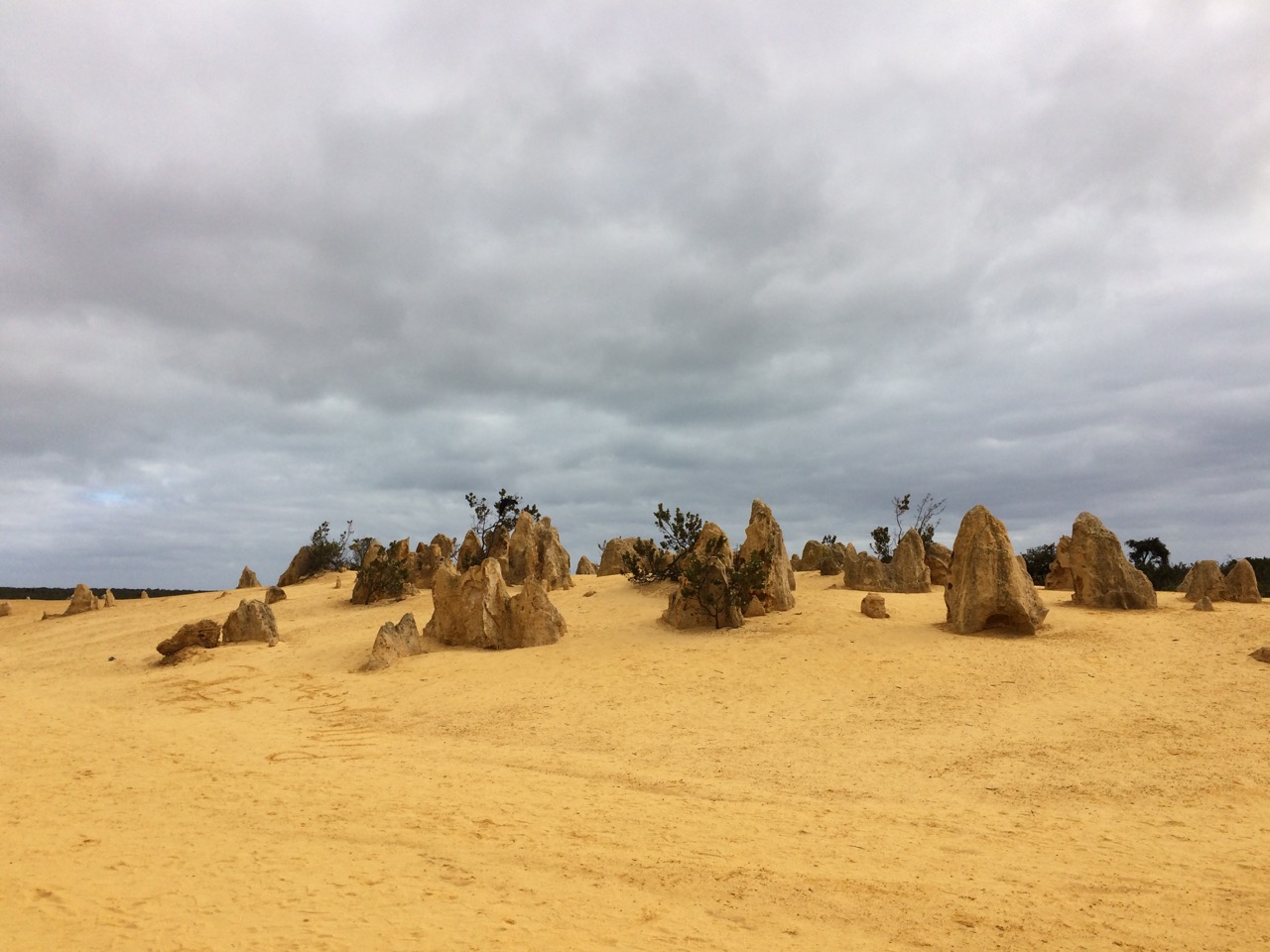 The landscape, or shall we say the pillarscape, superimposed on a steely gray background looked as if aliens just left for lunch. The only reminder of the earthly roots were sparse cars slowly negotiating the sandy loop. Howling wind and fast-moving clouds made the scene looking stoic and hostile at the same time. As happens, this combination made The Pinnacles mischievously attractive. Honestly, I may even prefer it this way with a hint of mystery lurking behind the pillars.
Share this article on Pinterest by clicking Save button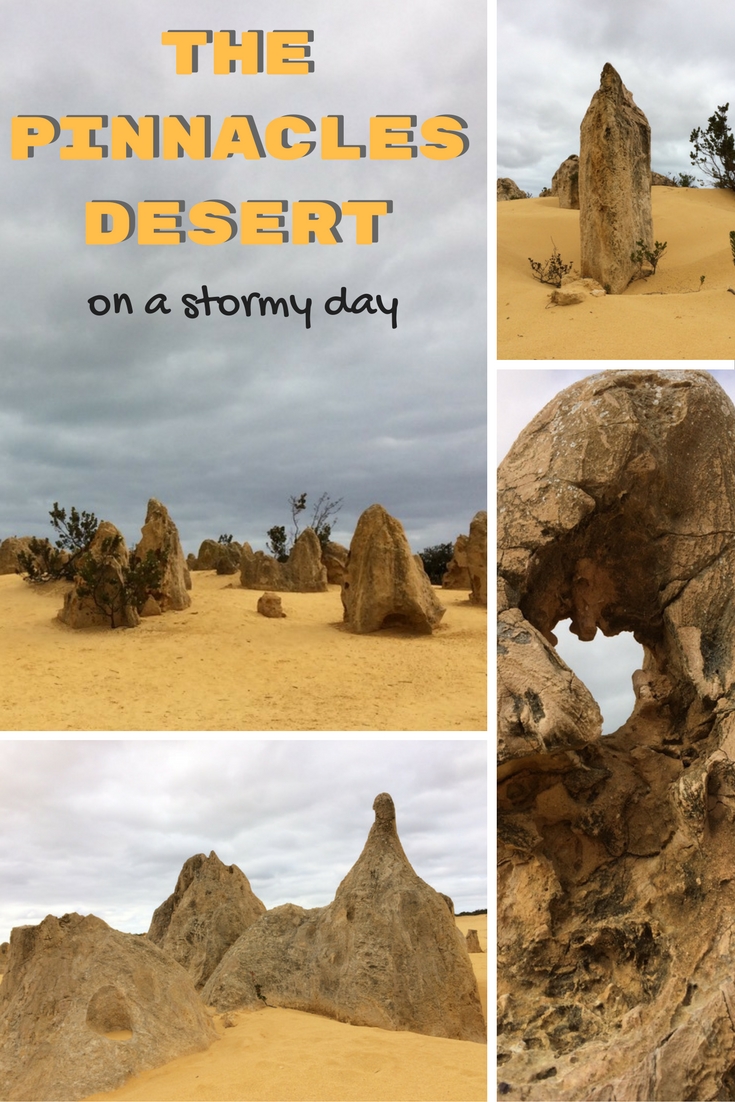 Save
Save
Save
Save
Save
Save
Save
Save
Save
Save
Save