You have to come to Tbilisi as a tourist. I heard this phrase over and over again from Georgians and foreigners together.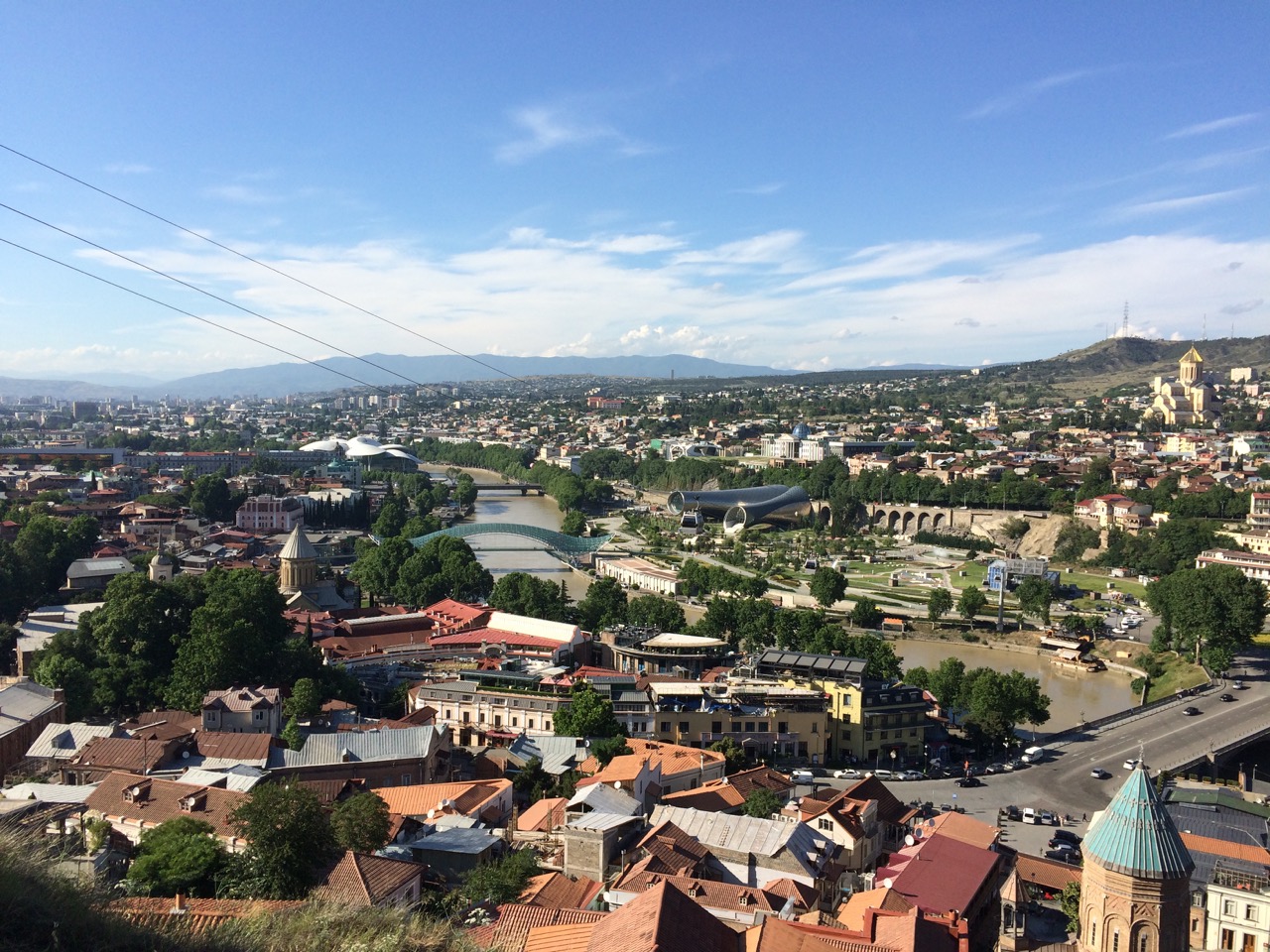 The significance of the last word of that sentence escaped me during first days in the Georgian capital. In hindsight, after 4 moths living there, I see the point. A week or two of learning and experiencing Georgian history, culture, and cuisine would be an unforgettable experience.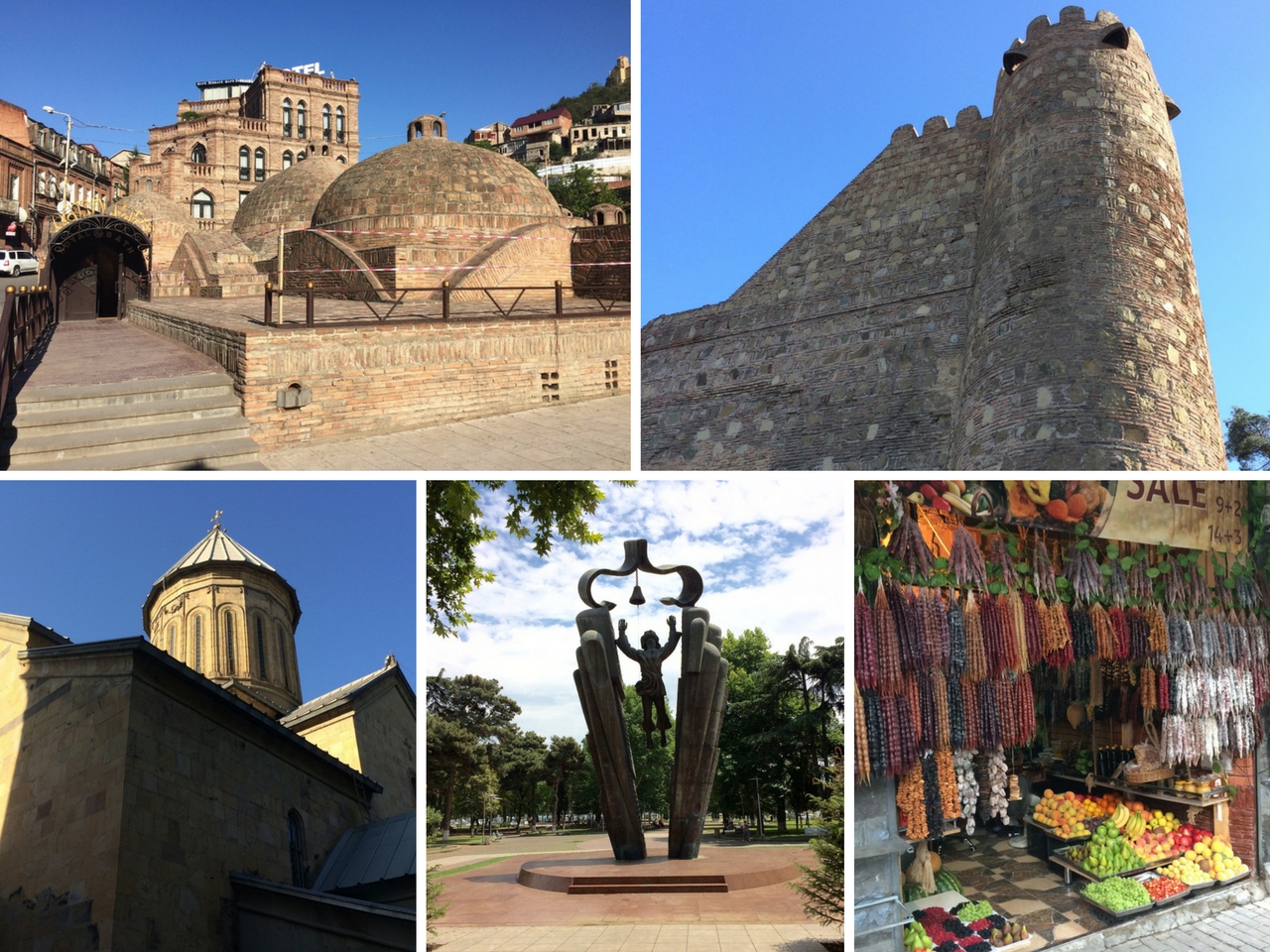 Living in the city for an extended period of time is a different matter. I'll get back to that in a separate post.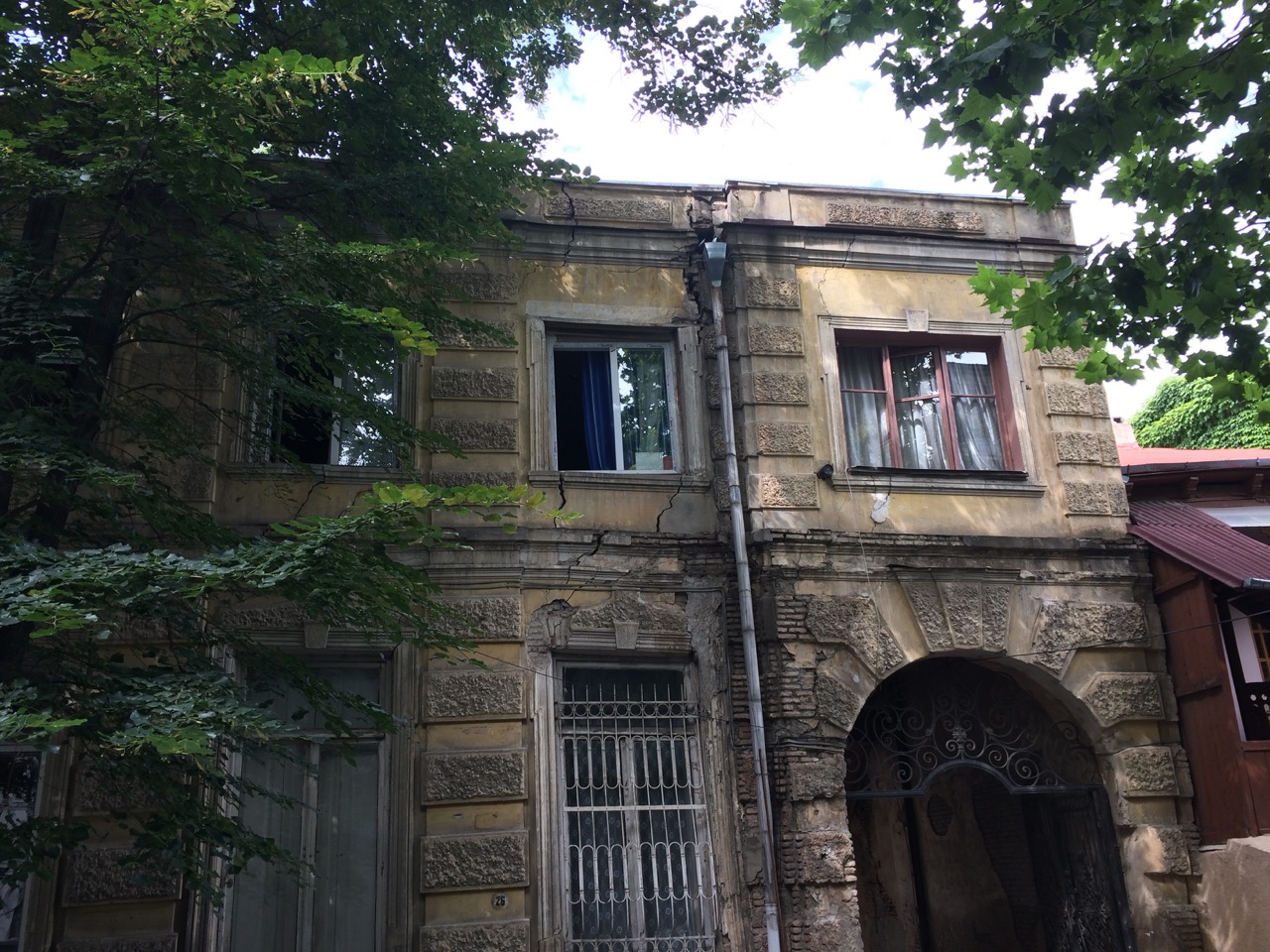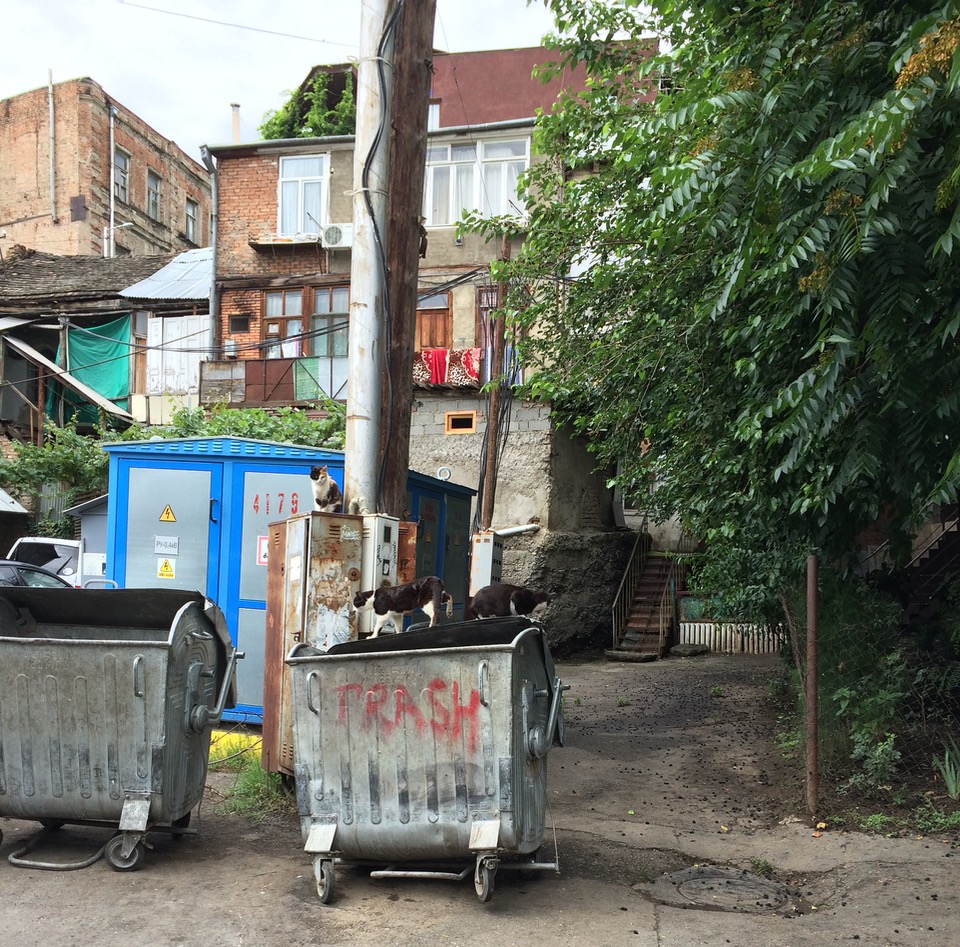 Here, I want to share my visual impressions from walking, climbing, rolling through the maze of back streets of Tbilisi.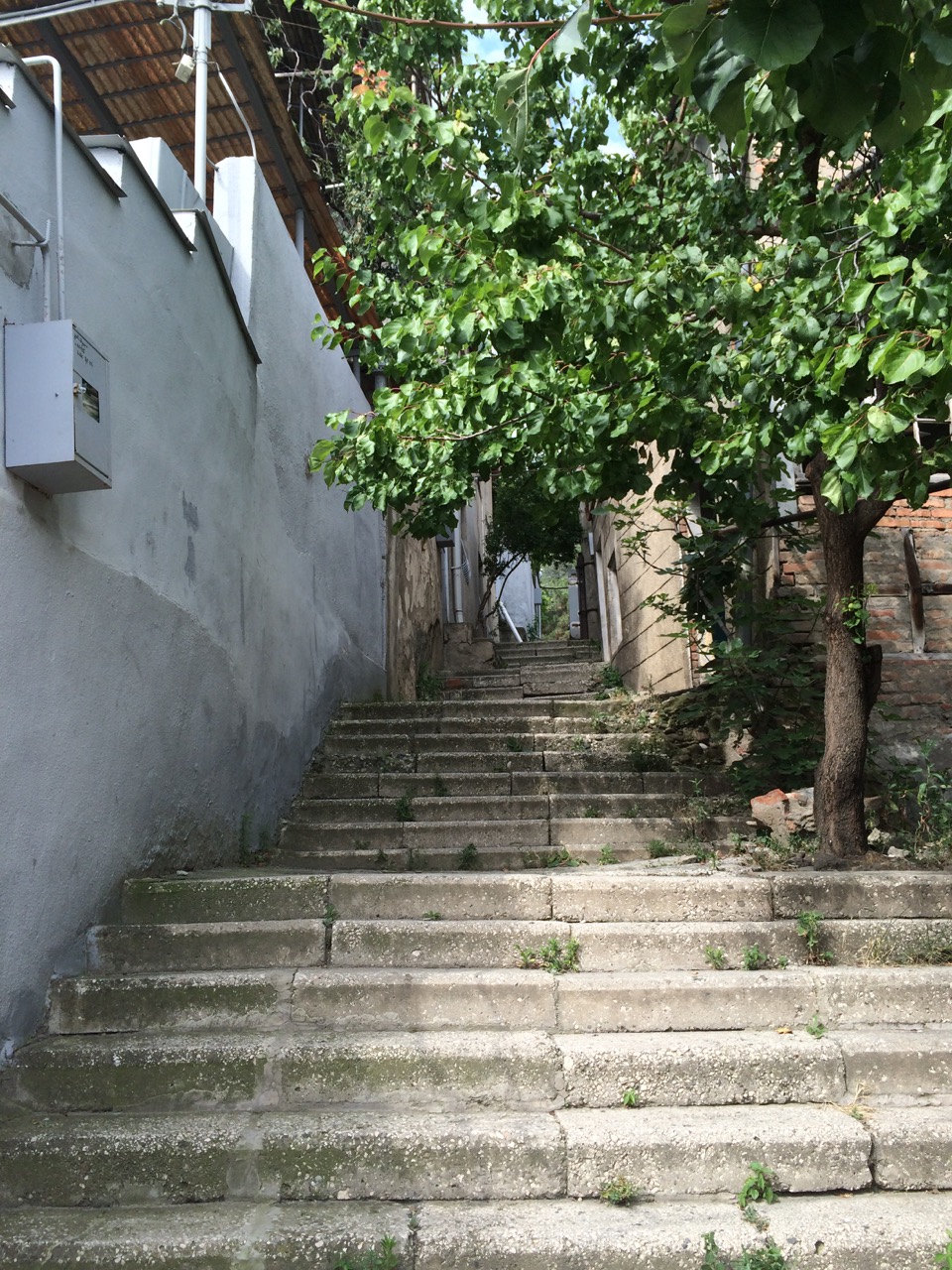 Why back streets? The soul of the city is there, hidden between narrow cobblestone passages in a shade of old trees.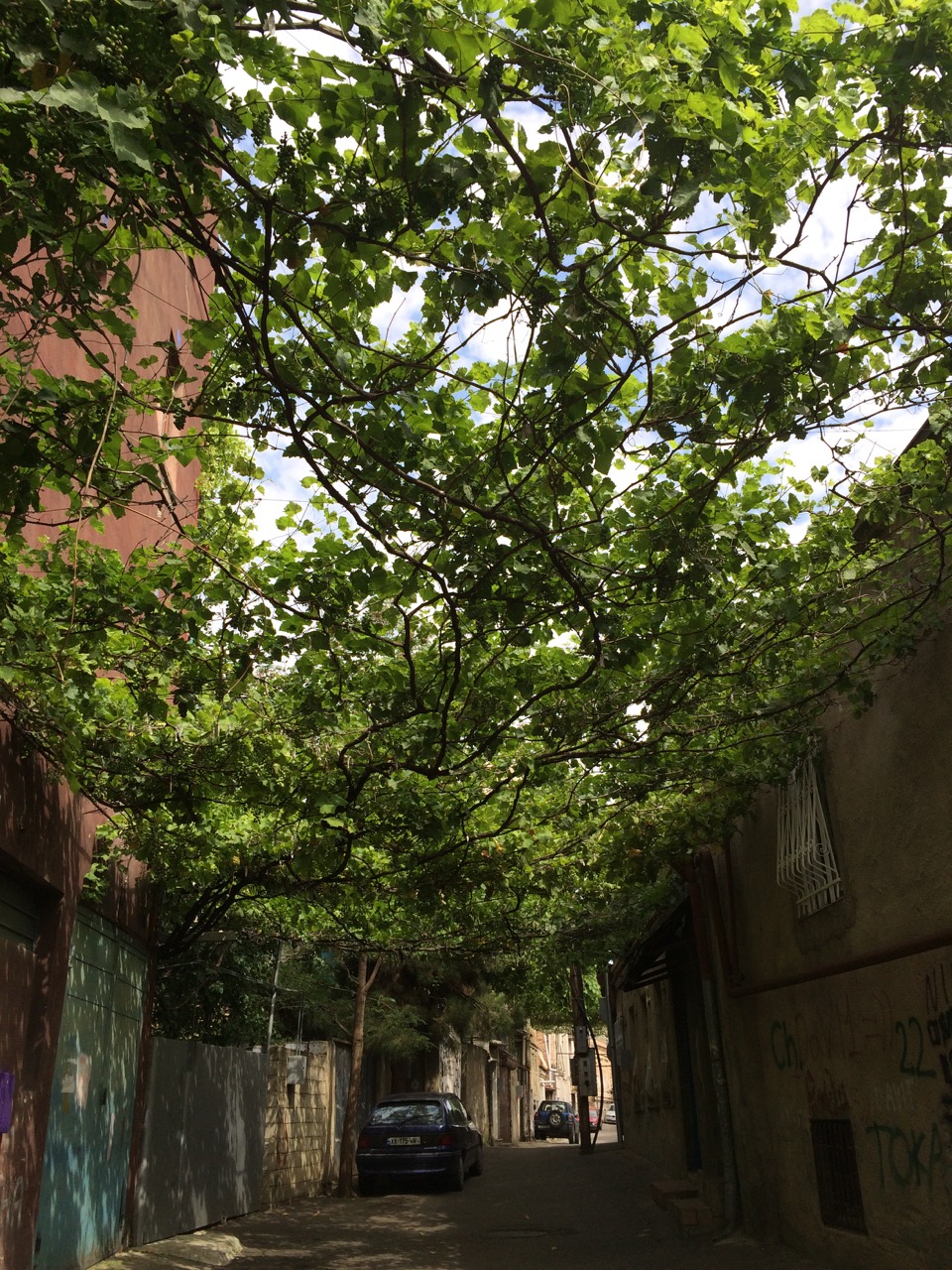 The skillfully restored old town recreates bygone era is for tourists.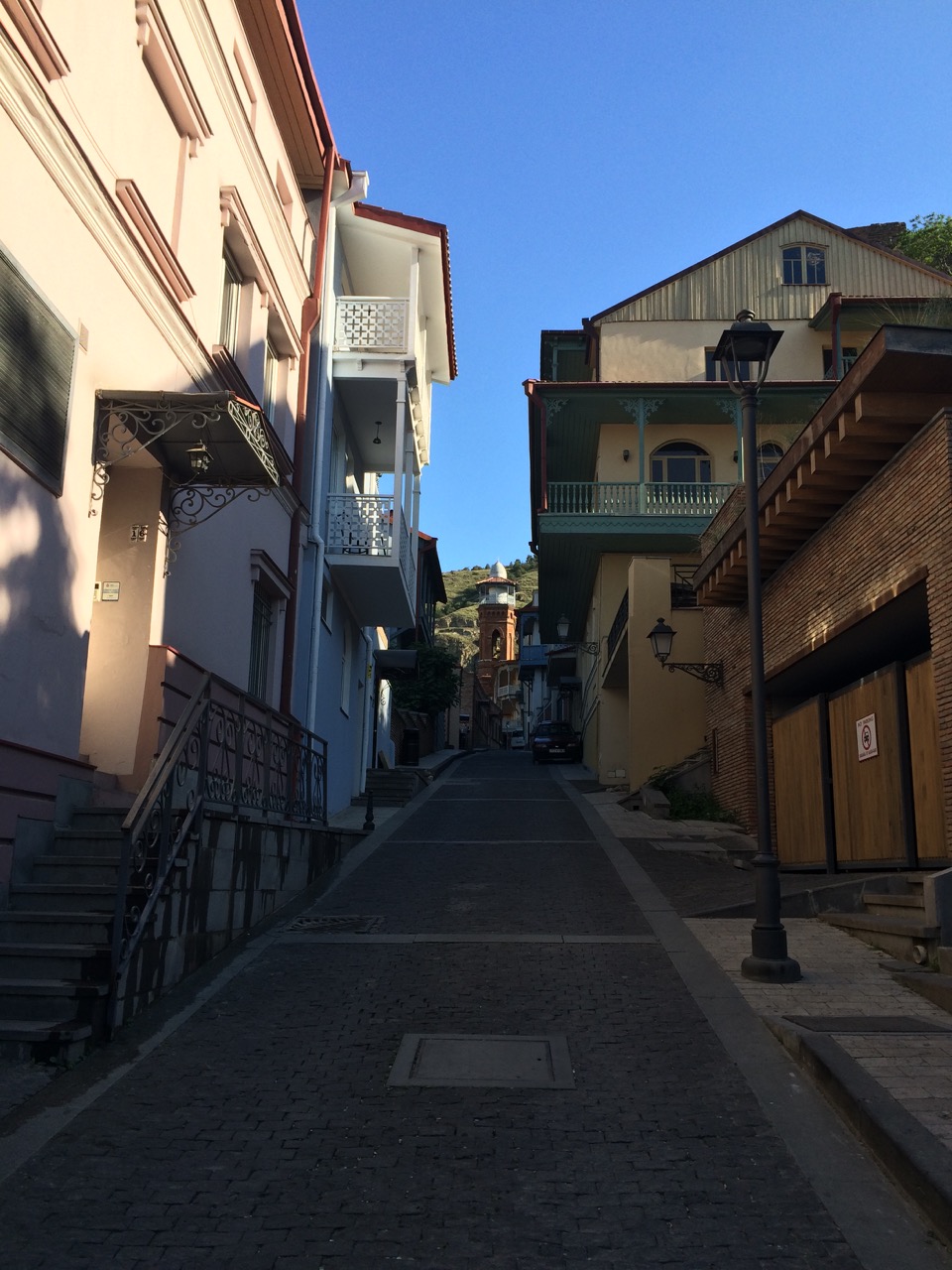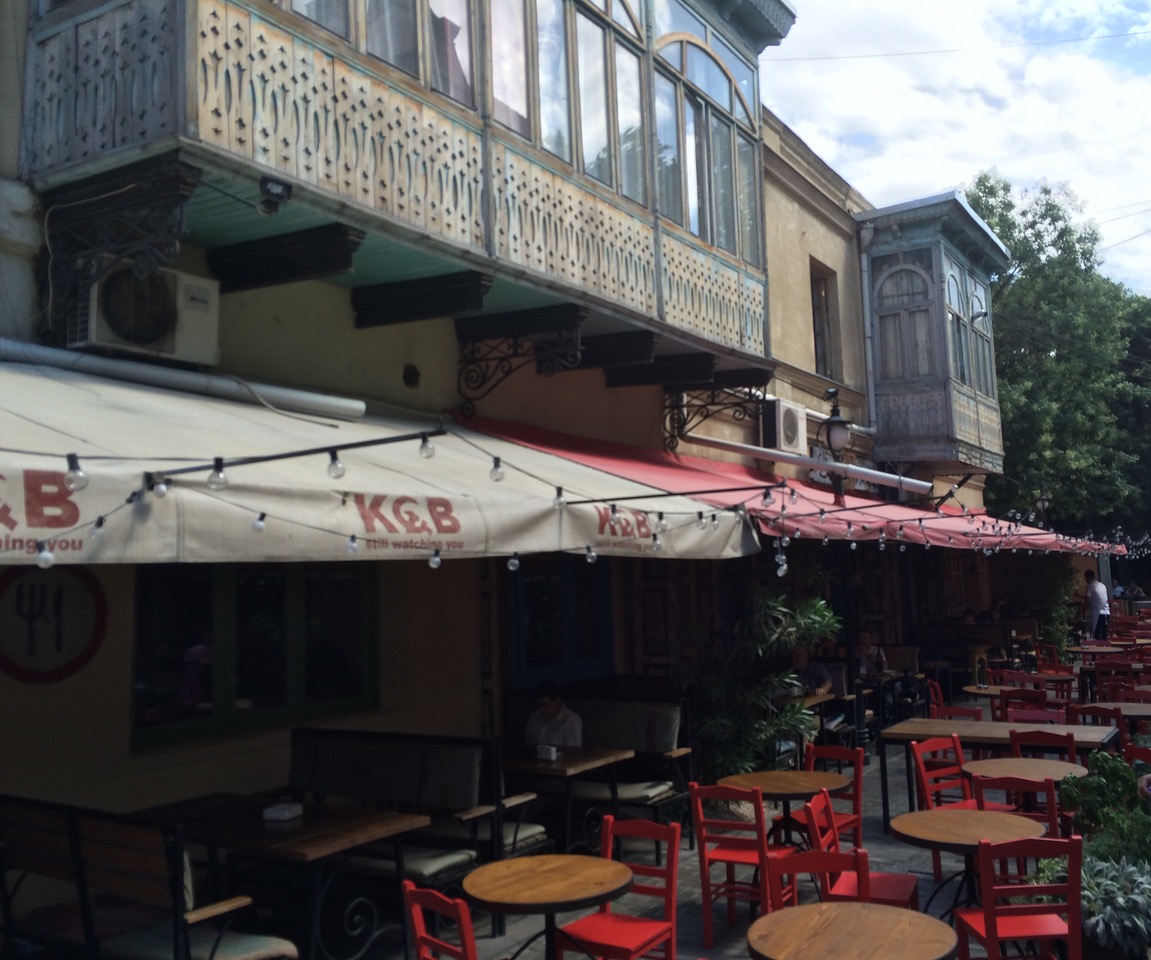 The futuristic modern architecture is for business. I was not touched by either. The design of new buildings is admirable. They are just not in tune with the vibes of Georgian capital. Imagine a gal wearing Doc Martens with a tutu. They do not work together.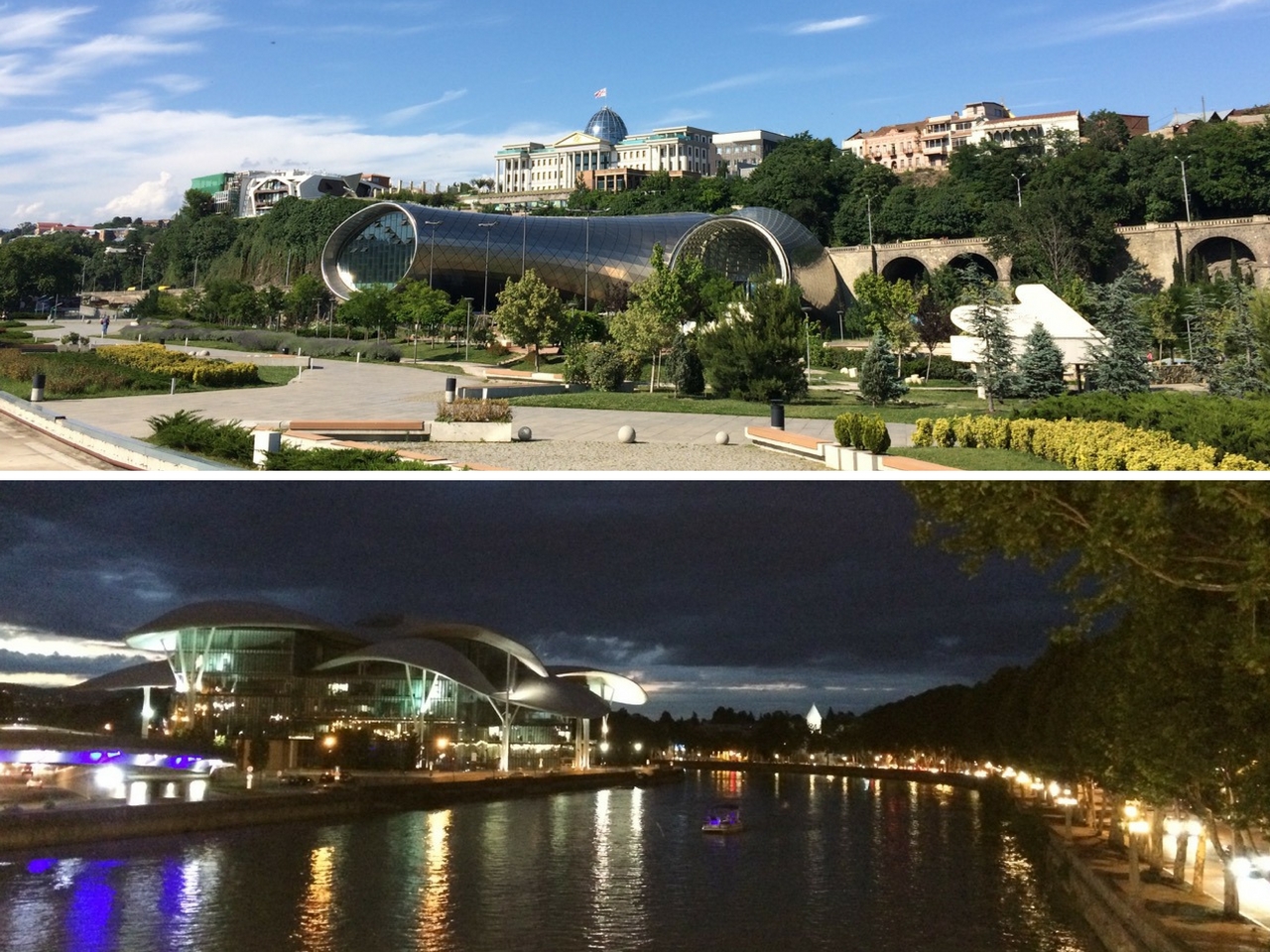 With cloud cover, Old Tbilisi becomes a dark city. Not in a bad way, but literally. Its predominant colors are earthy grays and rusty browns which are a stark difference from southern European cities. There are no cheerful red roofs or spirit-lifting whitewashed walls.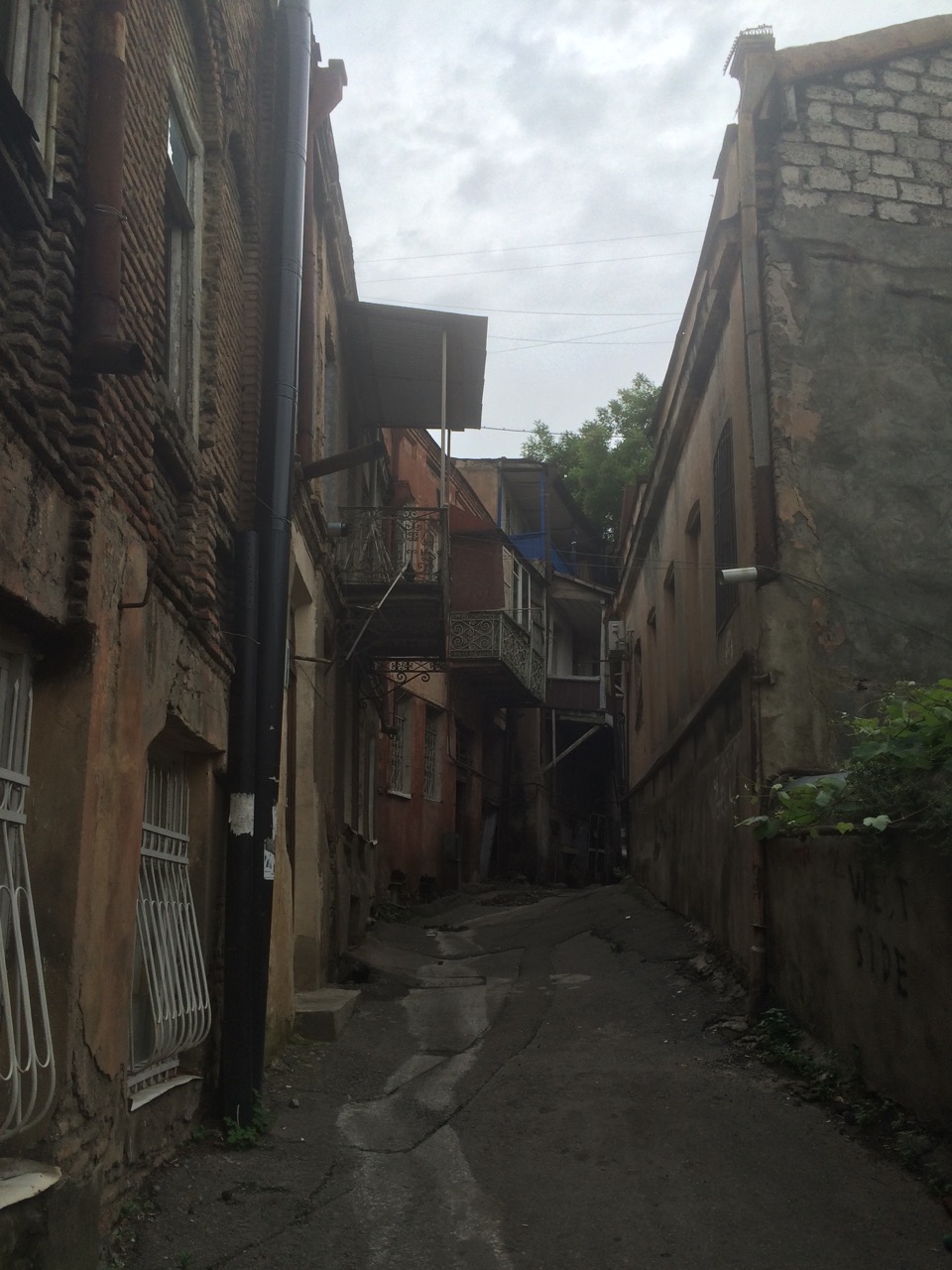 I might invent a new term here, but esteemed citizens of Tbilisi seem to be spatial introverts. It is a curious thing. Locals with means are more than eager to renovate and improve their quarters' interiors. They do not give two hoots about outside world. "You can't judge a book by its cover" expression could hail from Tbilisi. Thus, city dwellings look rundown or uninhabitable for passersby. Beautiful classical or art nouveau facades could be falling apart, but buildings are not empty. Despite ghostlike appearance, life goes on behind closed gates.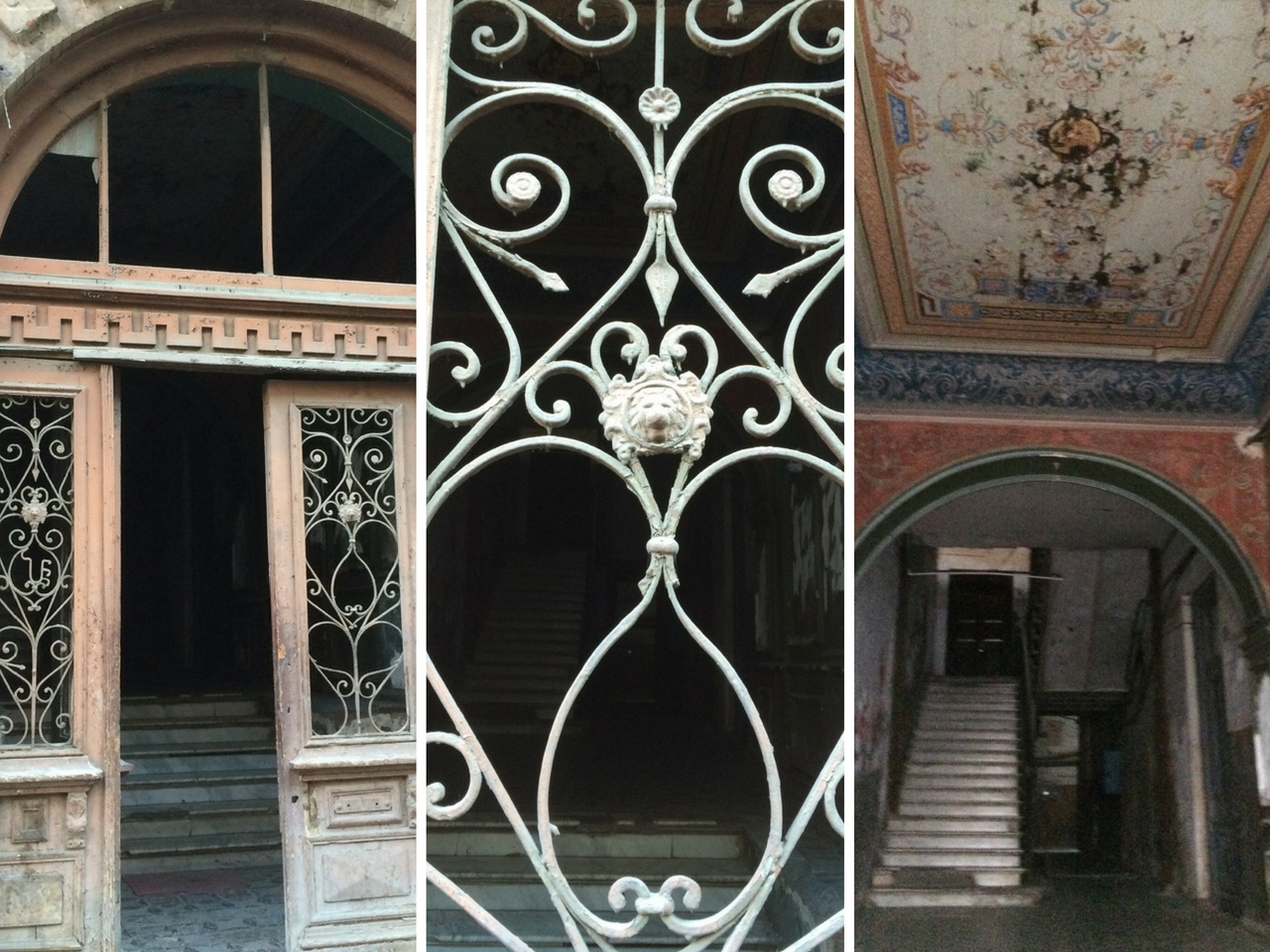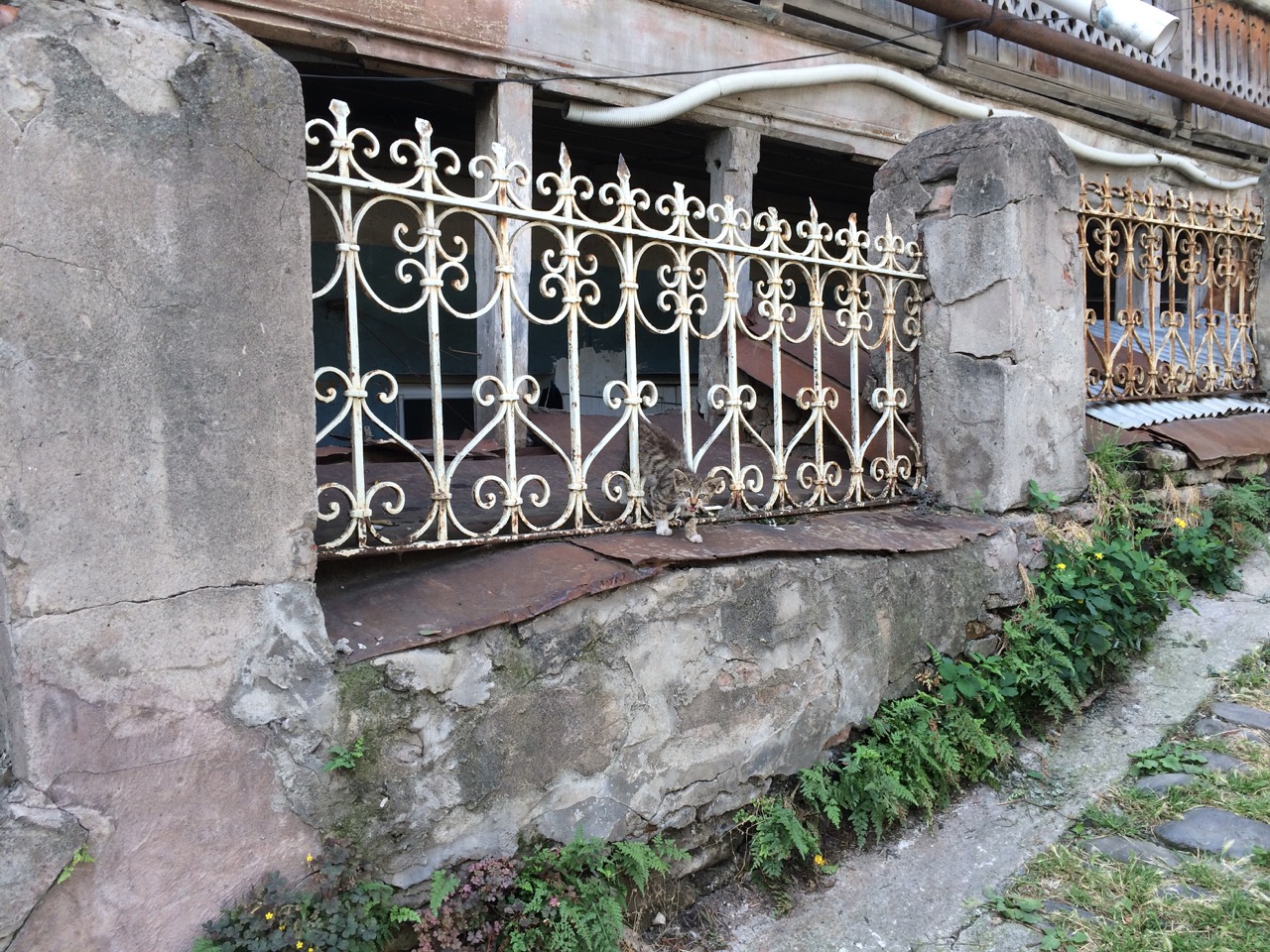 More photos from Tbilisi:
Share this article on Pinterest by clicking Save button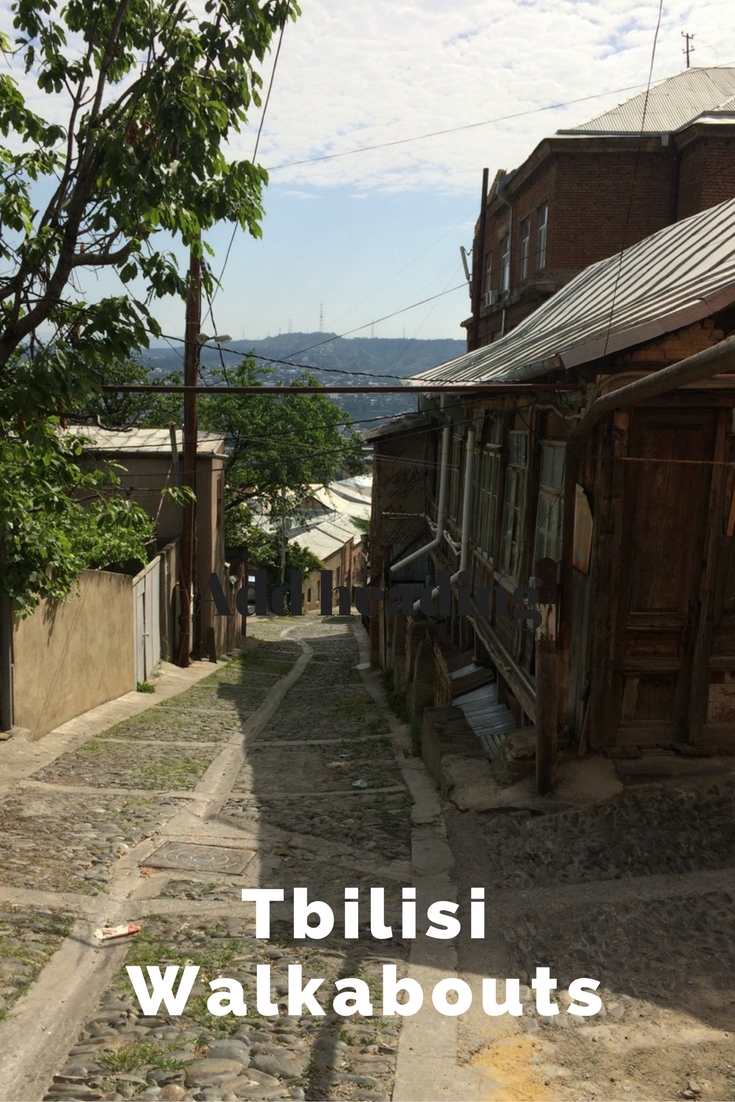 Save