Pardon the cliché, but Mtirala National Park is a hidden gem of Adjara region in Georgia. By far, it was the best day-long adventure during our trip to the Georgian Black Sea coast.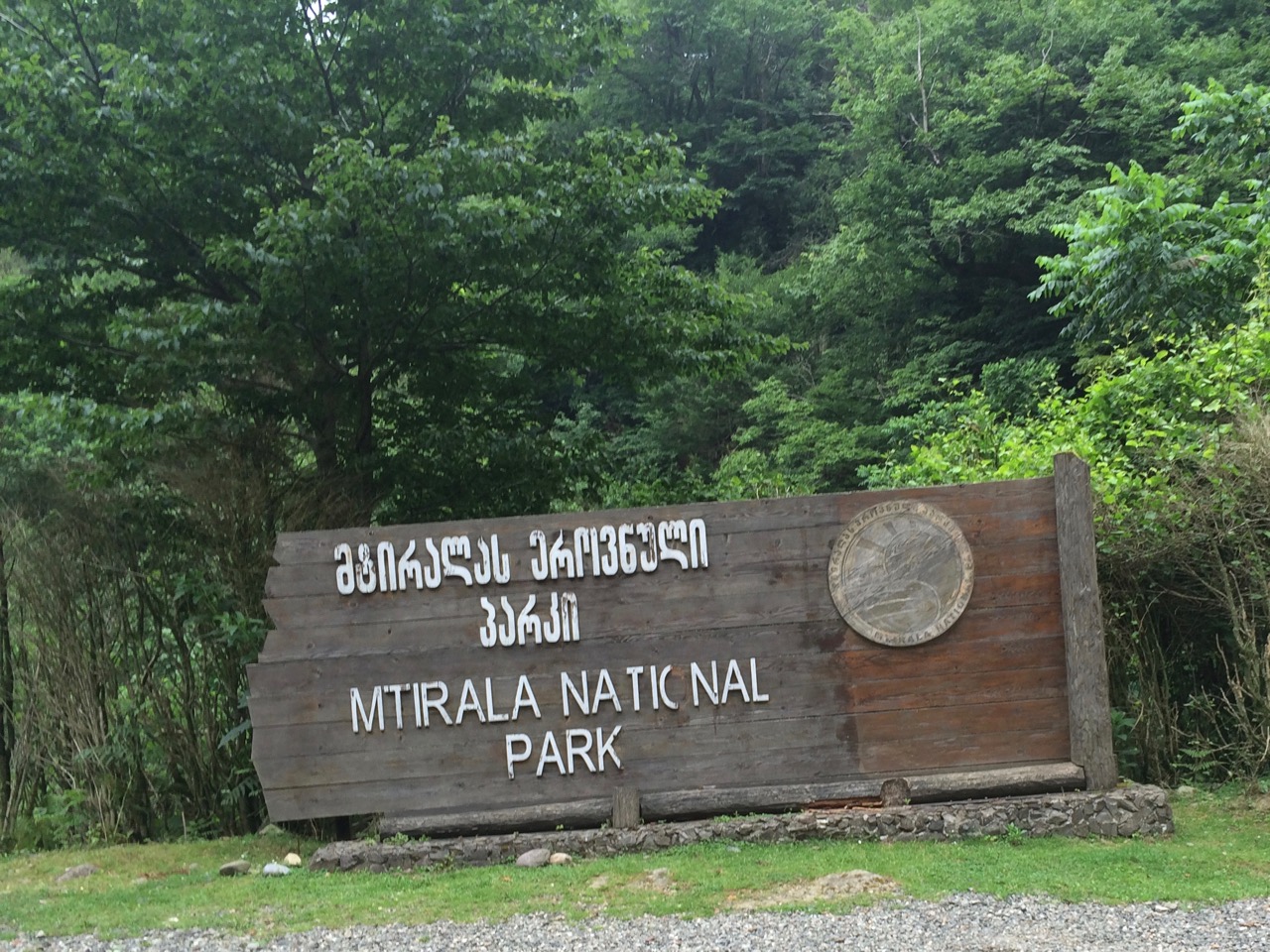 Hilly and completely covered in leafy trees with a picturesque mountain river running through, Mtirala seems to be a younger brother of South American rainforests.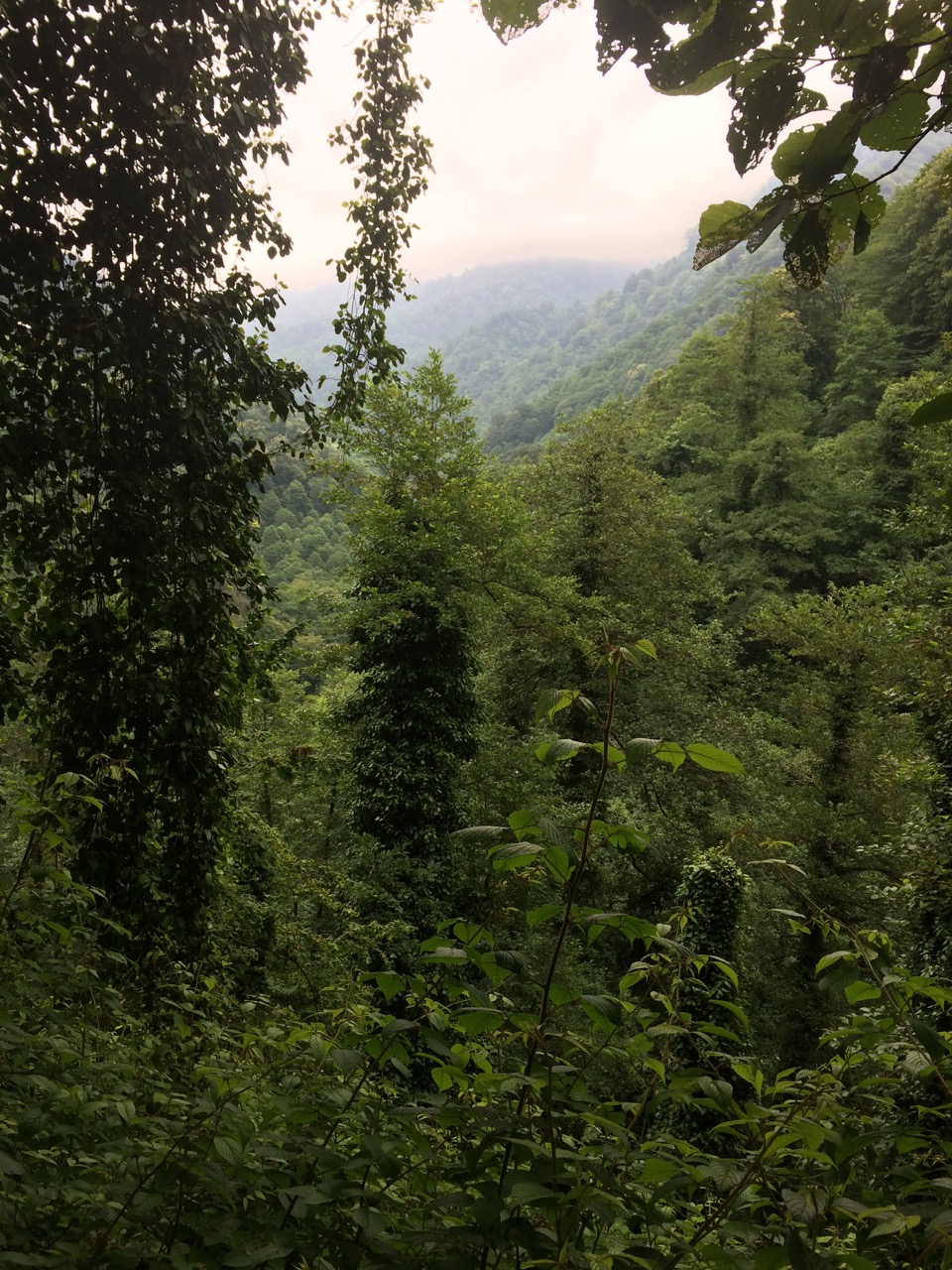 The park has an abundant amount of precipitation, with an annual rainfall level of 4,250 mm in the Mtirala Mountains which are 1,381 m above the sea level. That explains the name: Mtirala in Georgian means the one who cries.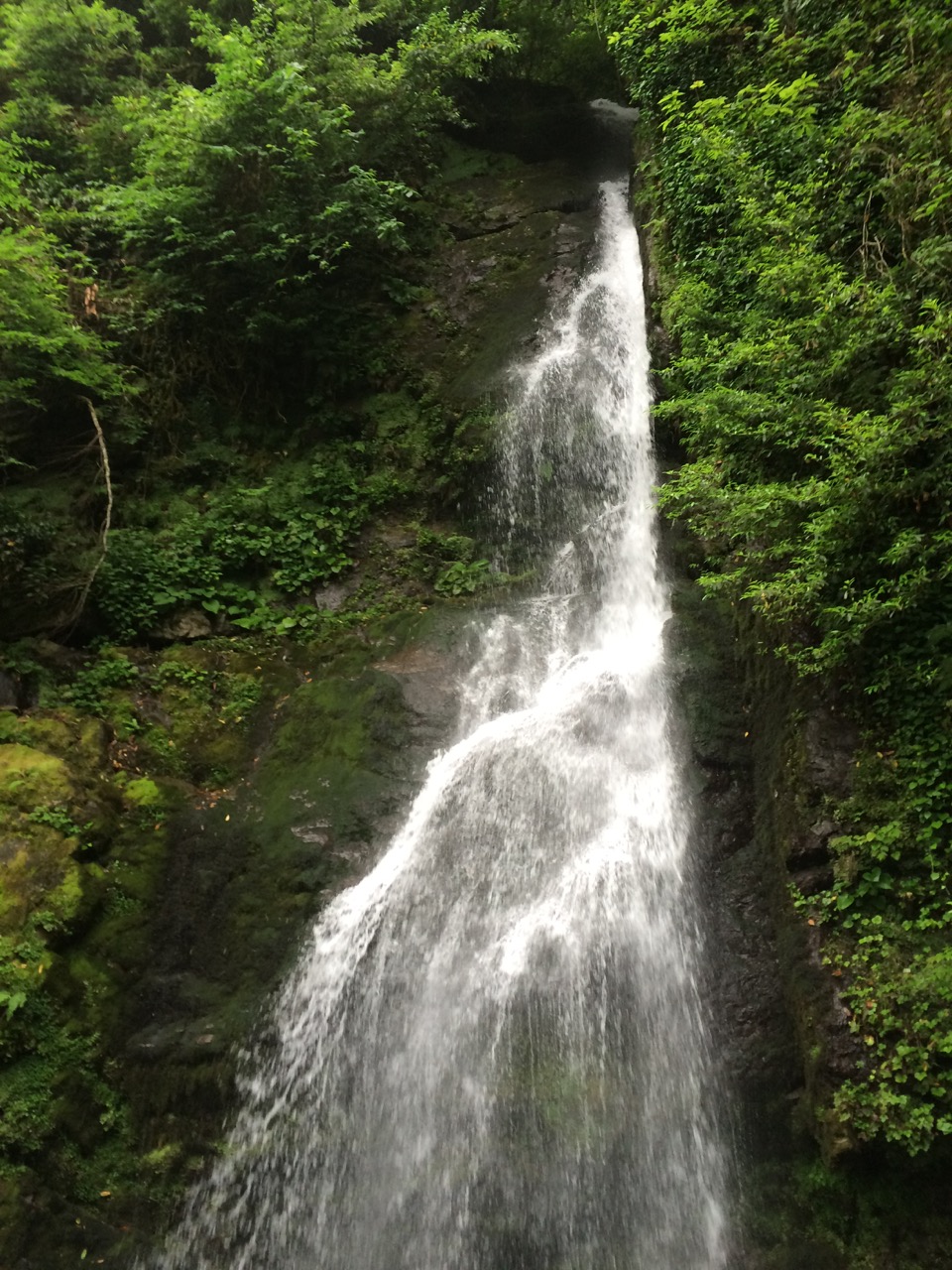 Mtirala National Park is located in south-western part of Caucasus mountains near the Black Sea. The area is known for a large amount of ancient native species. The park was created in 2007 to preserve endemic flora and fauna. The latter consists of brown bears, wild boars, chamois not counting some smaller less exotic creatures. I am not a botanist, but, according to park rangers, those who are interested in all things green would be impressed by 284 species of plants.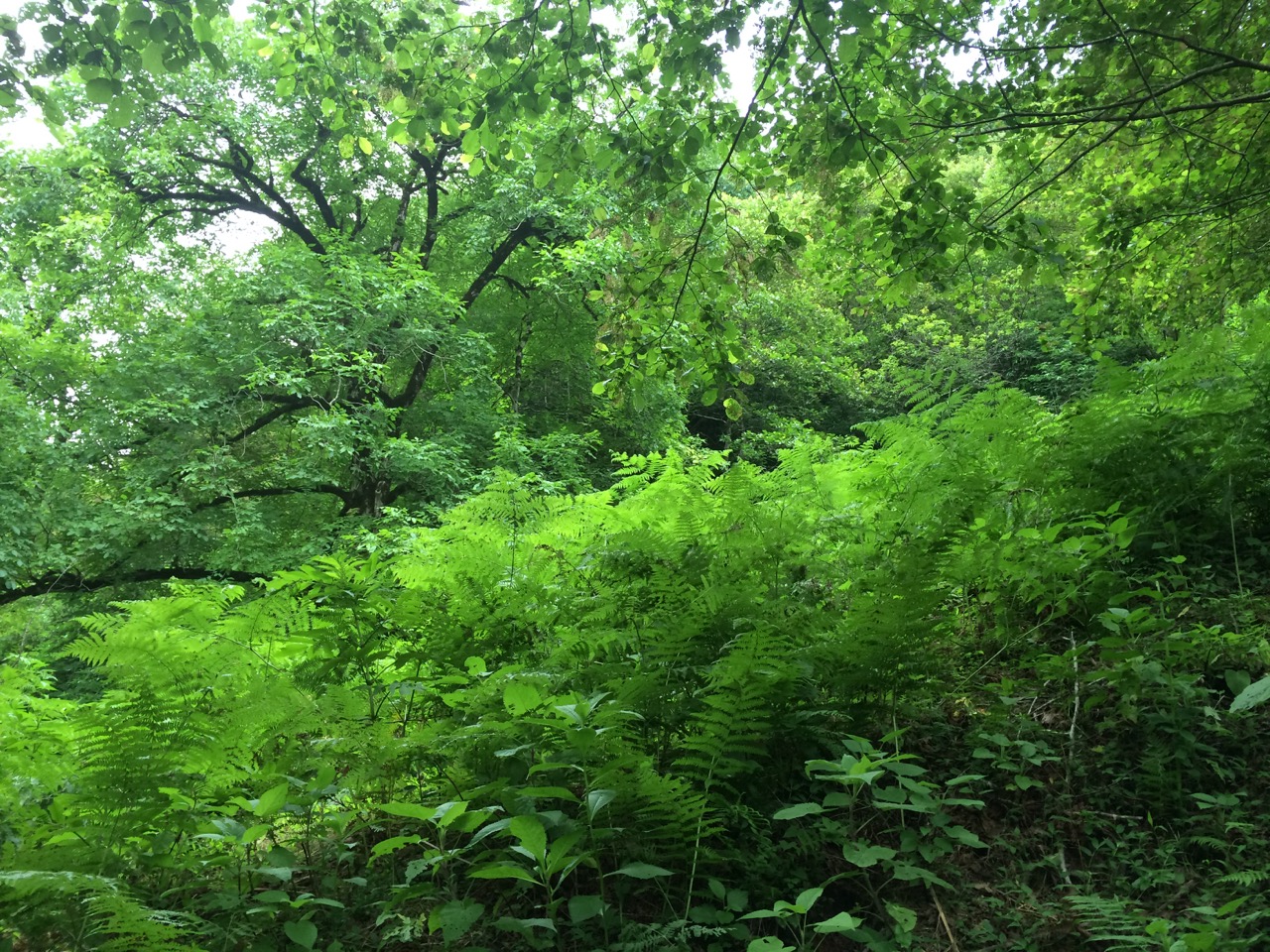 Lucky visitor might stumble upon a bear or a boar. The park ranger mentioned it with a straight face. I am not sure what were the odds of this encounter or how lucky one should feel crossing paths with the bear. Halfway through our hike we overheard following exchange between an overly excited park visitor and the ranger:
Visitor (waving hands seemingly agitated): we just saw a bear!
Park Ranger: where?
Visitor (pointing down to the river): on a street there
Since the ranger took this news very calmly and there were no streets in the forest, we decided that it was just a prank. The only wildlife we met was this tiny snail.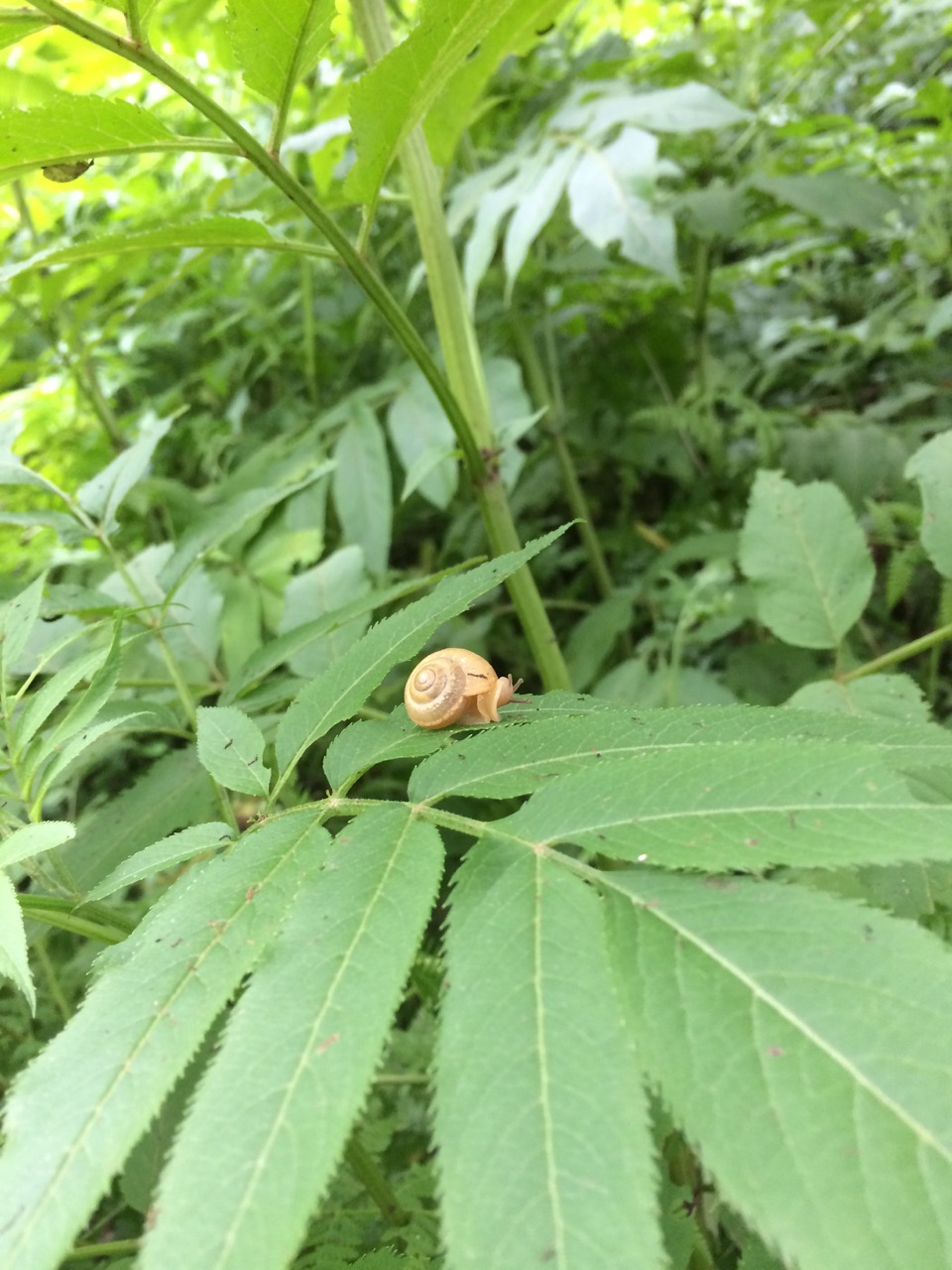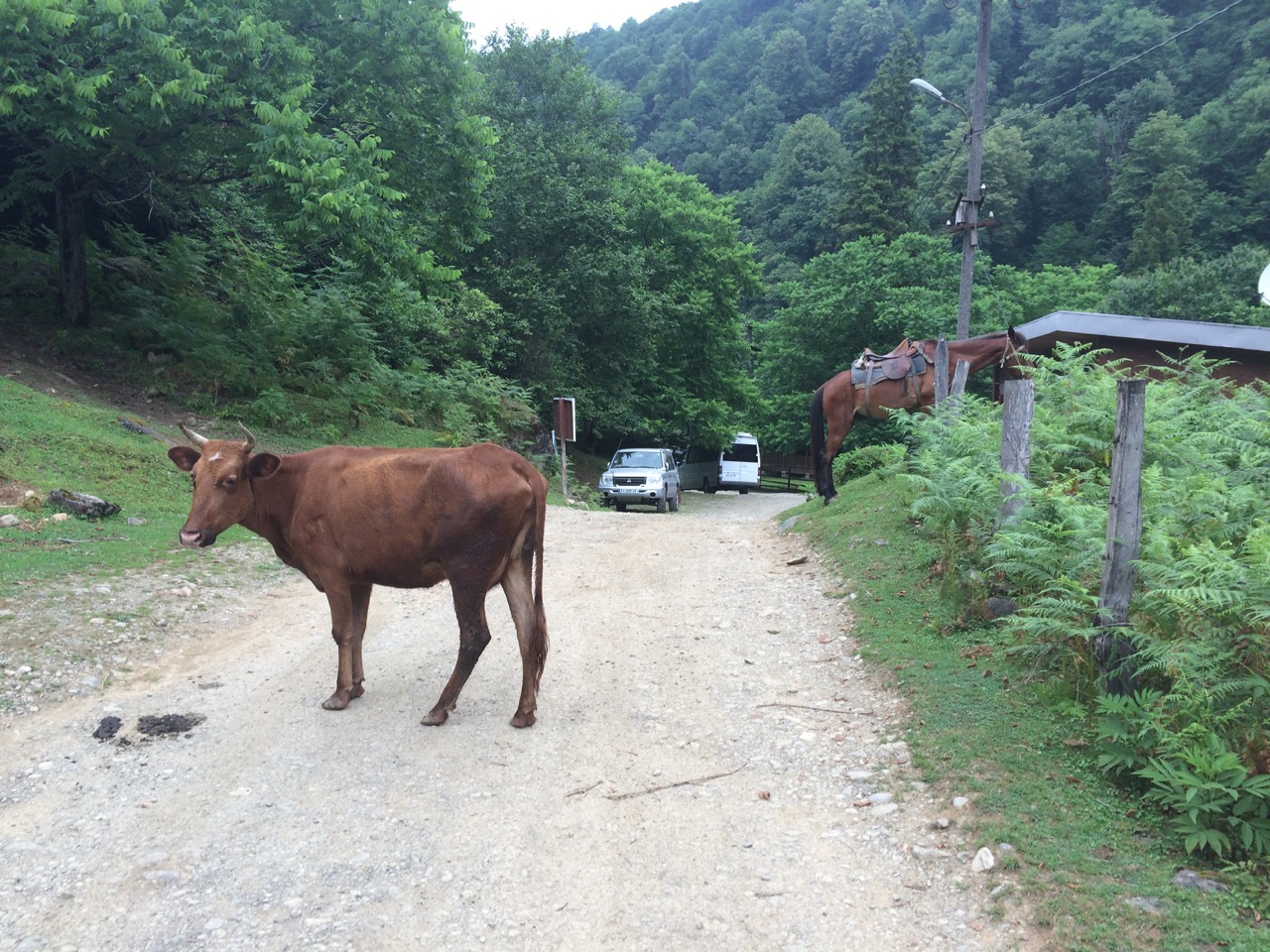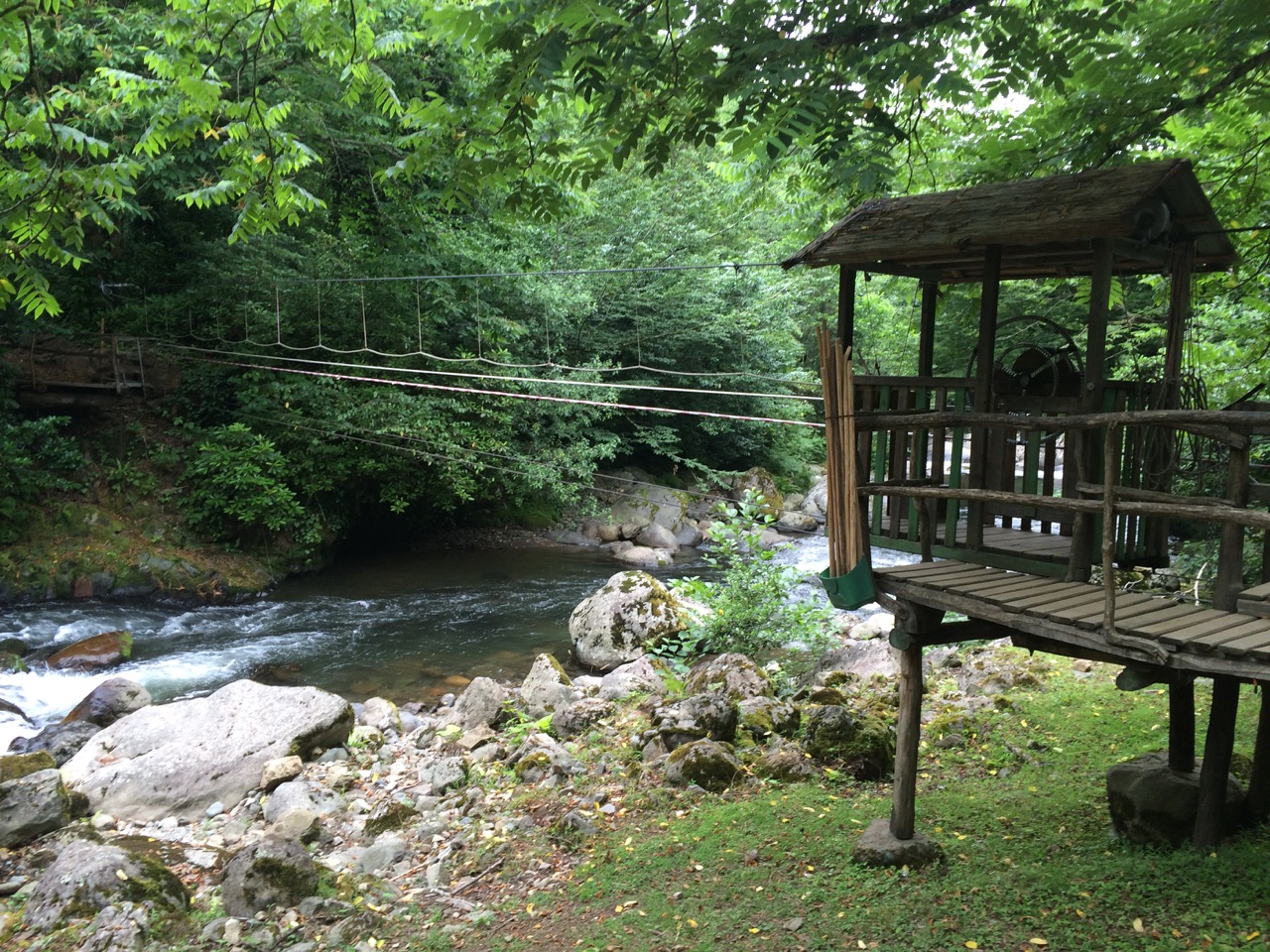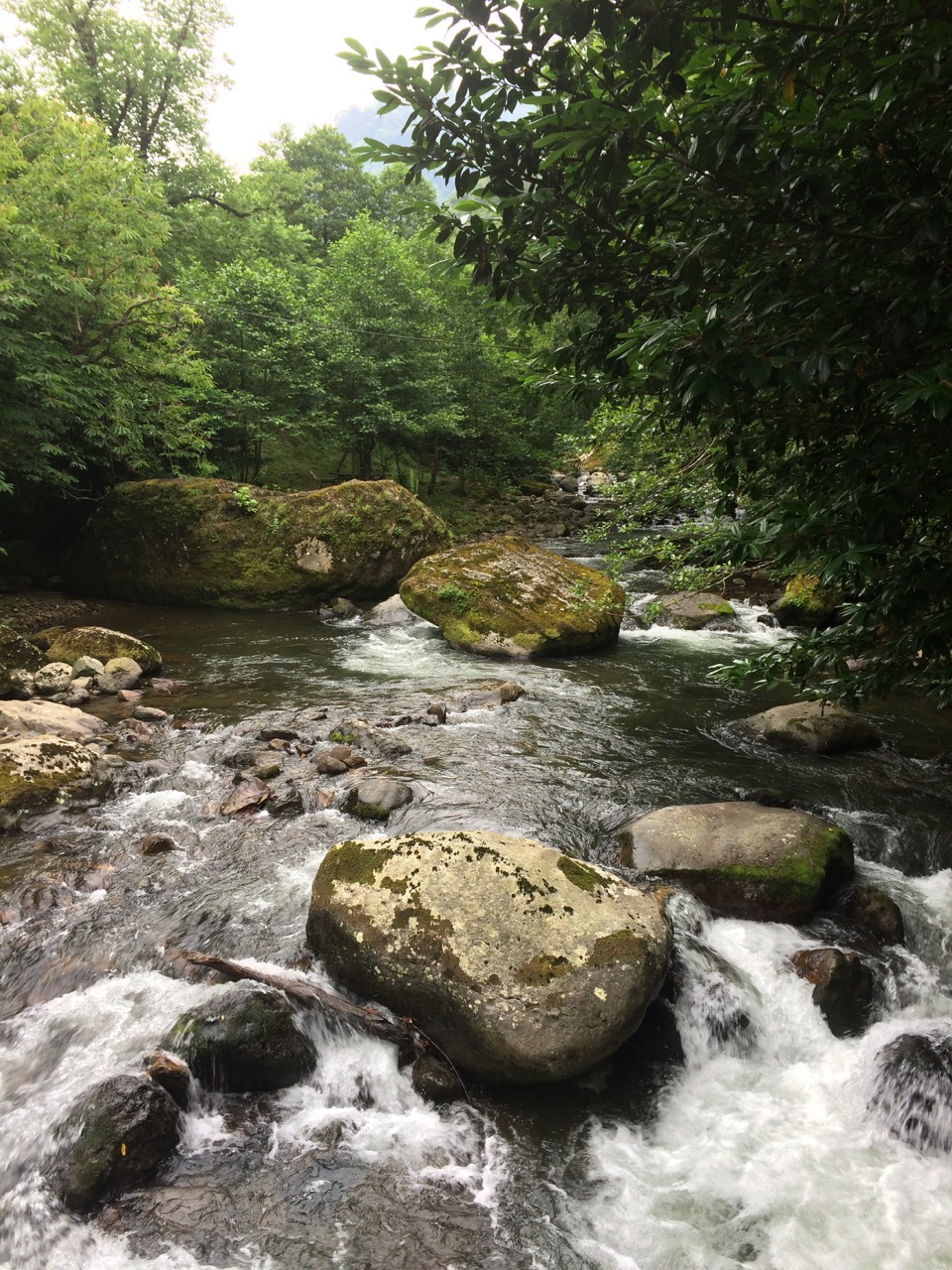 Some practical info:
there are two trails (one and two days). They are marked and in a relatively good condition, but in some places begin to deteriorate. They are quite steep, and the path is going up and down so some level of fitness is required
some of the park rangers speak passable English
wear hiking sandals or boots and bring water with you
after a hike, check your body for ticks
visitors get to the visitors center (from where trails start) mainly by group tours or taxis, but it is doable to get a ride to the entrance to the park and walk about 5 km to the center
last 10 km of the road is unpaved. Our 4WD was perfect for those conditions. Local taxi drivers fearlessly negotiate that road, but it could be quite a bumpy ride
use Google maps with caution: we ended up on a wrong side of the river. Tip: while driving to the park you have to stay on the left bank of the river. The majority of bridges across the river are for pedestrians only and not suitable for cars.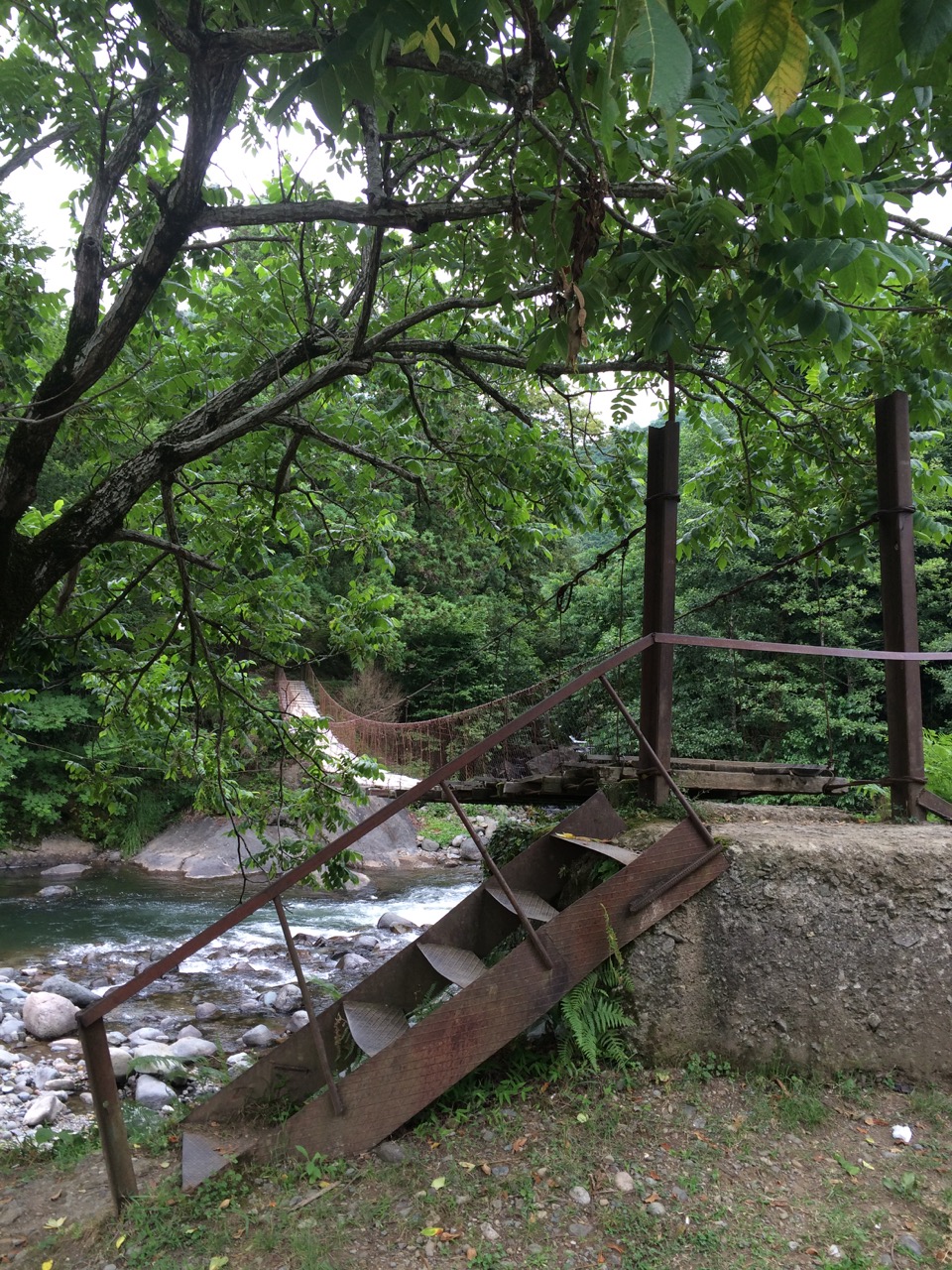 Share this article on Pinterest by clicking Save button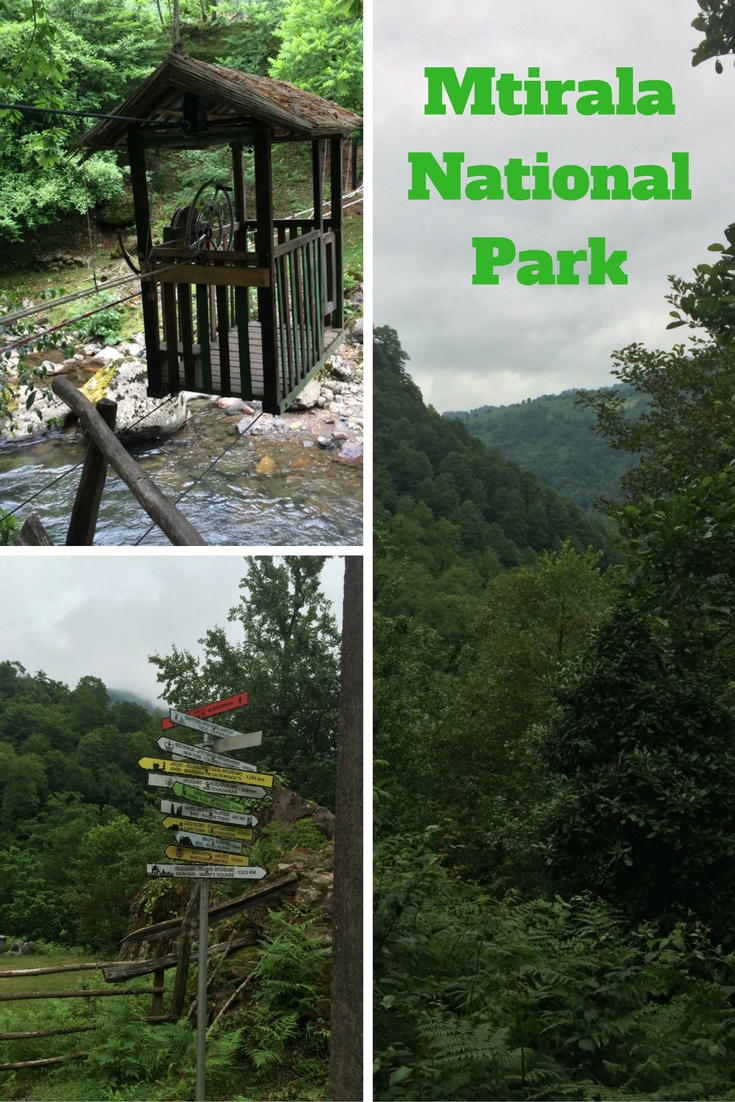 Save