Let's have a picnic at Skogskyrkogården. Ok, but… wait a minute… you want to have lunch at the cemetery?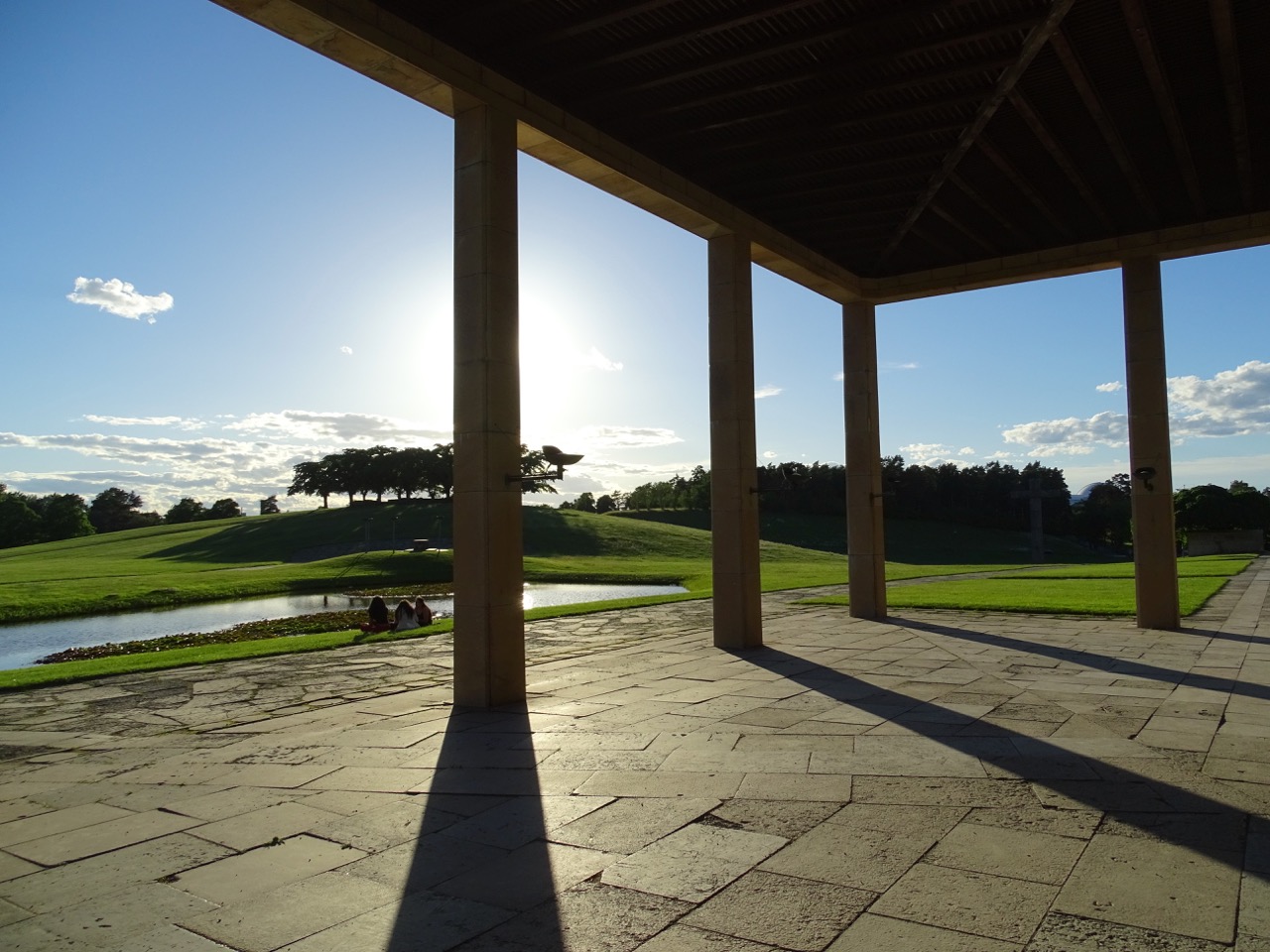 Skogskyrkogården, or Woodland Cemetery in English, is not just an ordinary burial ground. It is a Stockholm's extraordinary landmark and a UNESCO World Heritage Site, one of a few that date only to the early 20th century.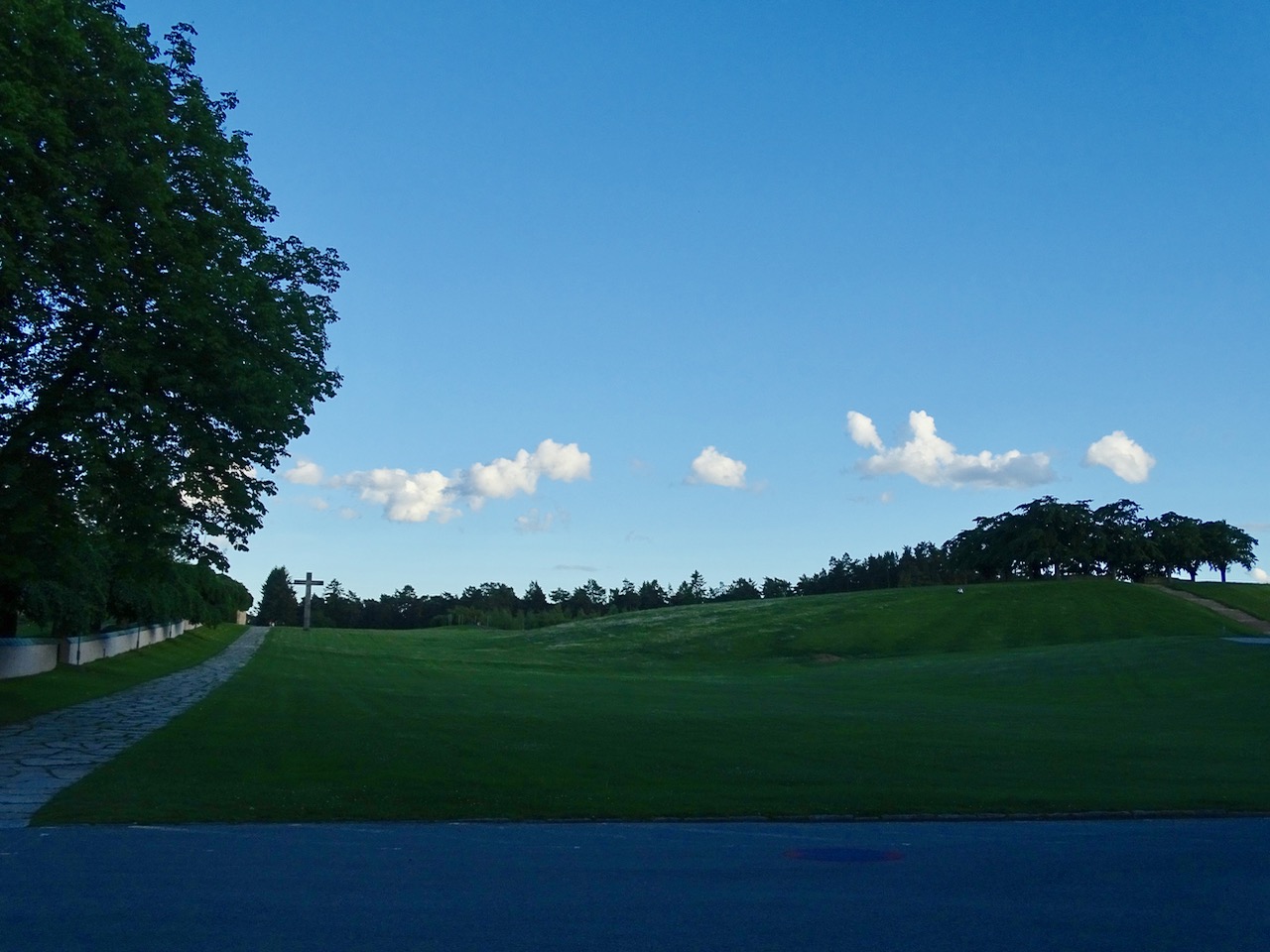 First, it caught my attention while I was casually browsing a Swedish capital map.
A green blob on a map looked unusually sizable for a conventional cemetery. Strictly speaking, Woodland Cemetery is not a city secret. At the same time, it's not on top of most tourists' to-do lists, and even some Swedes haven't ever been there. Situated slightly off a proverbial beaten path, it is one of those understated treasures hidden in a plain sight.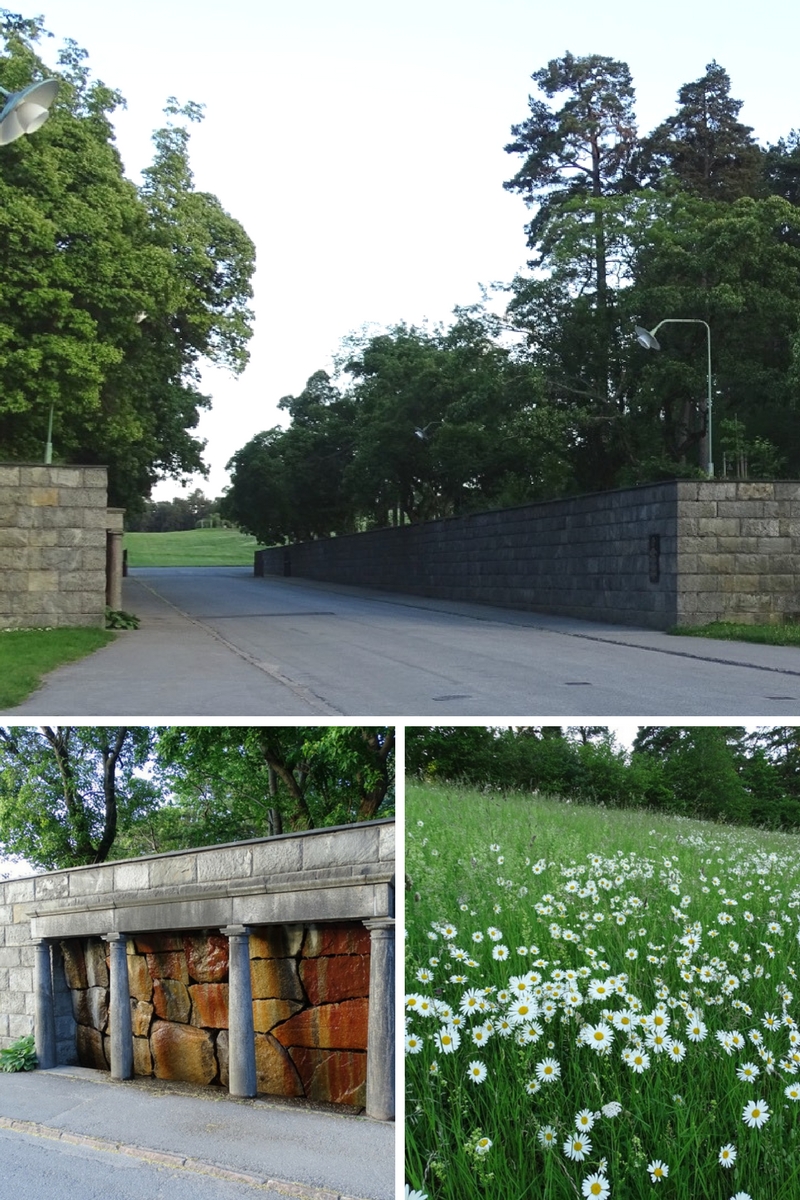 Does your trip itinerary include visiting a cemetery? For some, this suggestion may sound ridiculous or disturbing. Most westerners view cemeteries as emotional and solemn places meant for mourning. However, cemeteries are also part of cultural heritage, traditions, and history. They provide unique examples of architecture, sculpture, landscaping and even literature.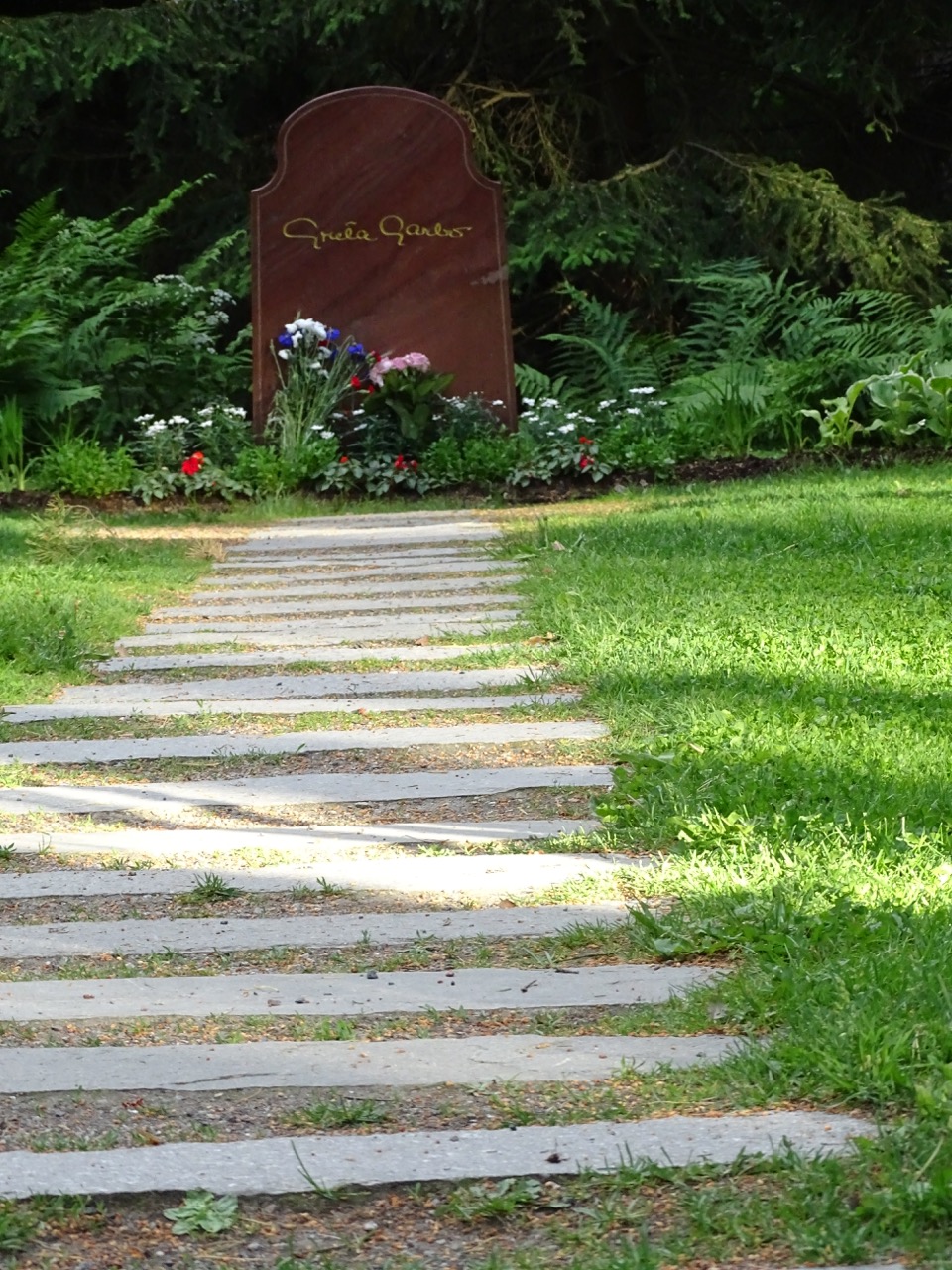 "Show me the manner in which a nation or a community cares for its dead. I will measure exactly the sympathies of its people, their respect for the laws of the land, and their loyalty to high ideals." – William Ewart Gladstone. Subscribing to this idea, we try to visit local cemeteries whenever travels take us. One of my all-time favorites was the Central Cemetery of Montevideo in Uruguay. At the other end of the spectrum, the Central Sofia Cemetery in Bulgaria left me in discontent and unease.
I was intrigued by UNESCO World Heritage Site mention. What should be so special about this place to achieve such honor? I had high expectations, and Skogskyrkogården passed the test with flying colors.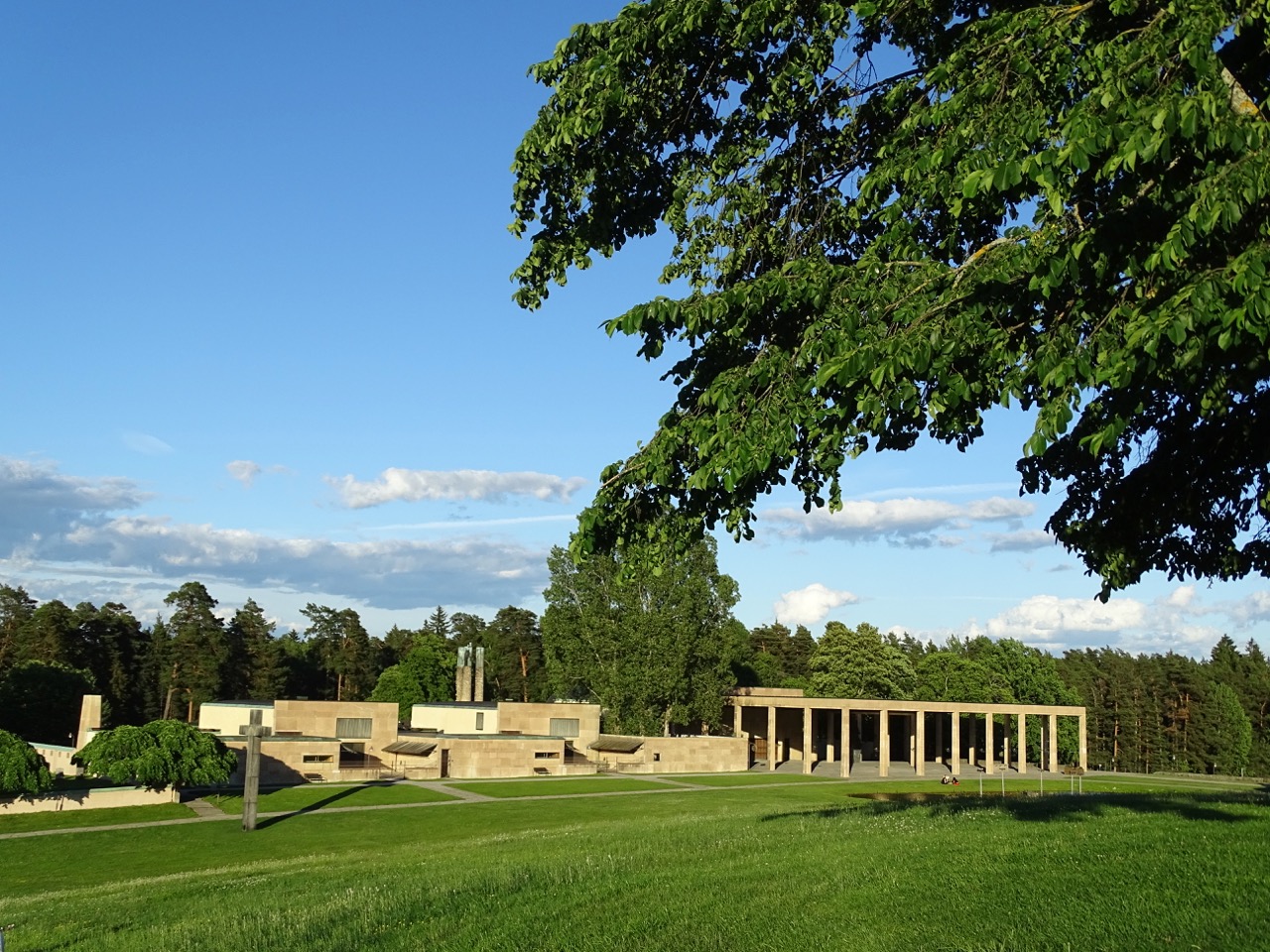 First, let's get boring statistics out of the way. Presently, Woodland Cemetery contains over 100,000 graves. More than 2,000 funerals are held in five chapels yearly basis.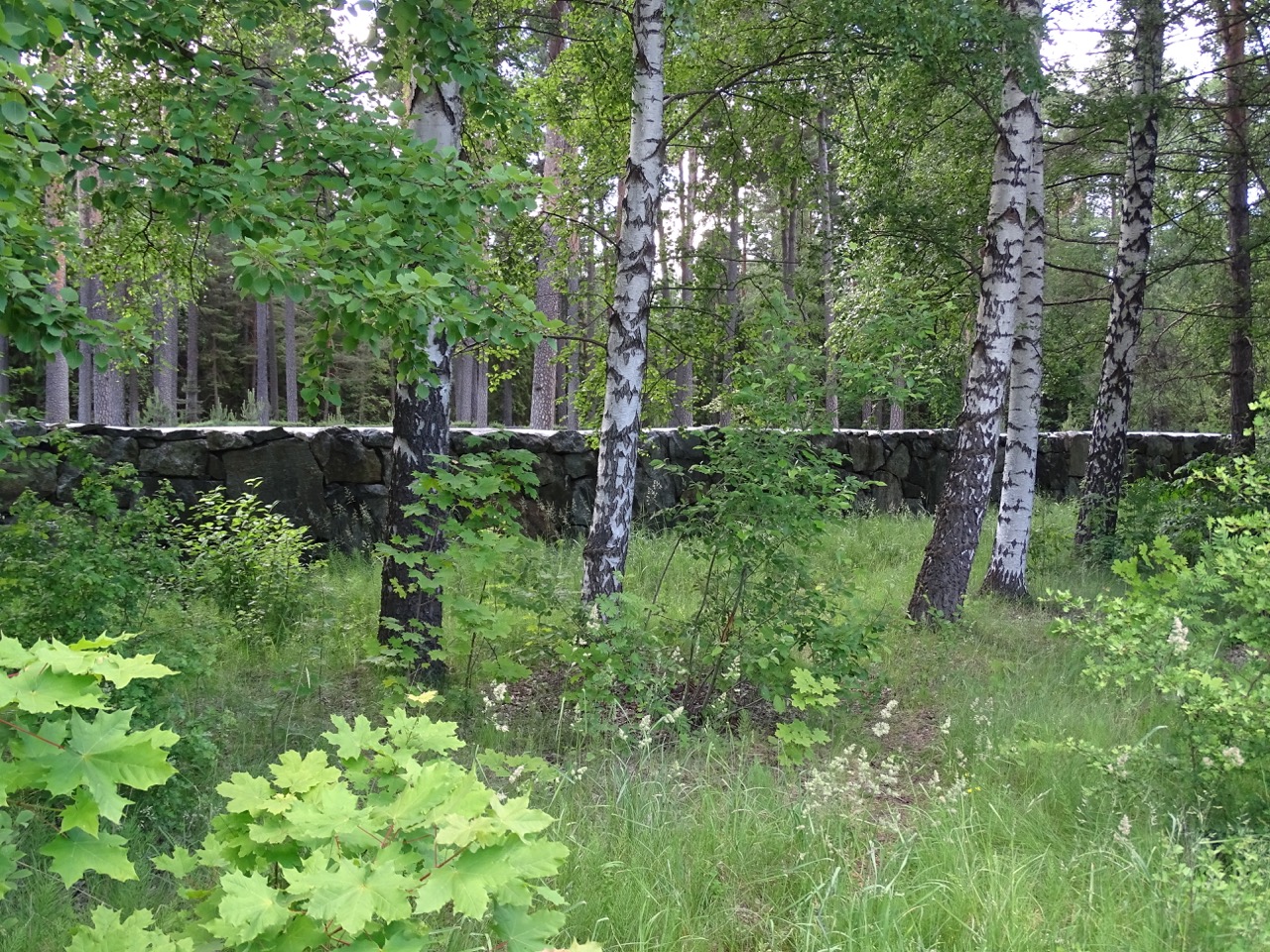 Skogskyrkogården was designed in the early 20th century by Erik Gunnar Asplund and Sigurd Lewerentz. The architects managed to reach an enormous achievement. They established a new form of a cemetery that has exerted a profound influence on cemetery design throughout the world. Their creation is an outstanding example of the integration of architecture and landscape. It blends landform and natural vegetation with architectural components to create an entity that is ideally suited to its purpose as a cemetery.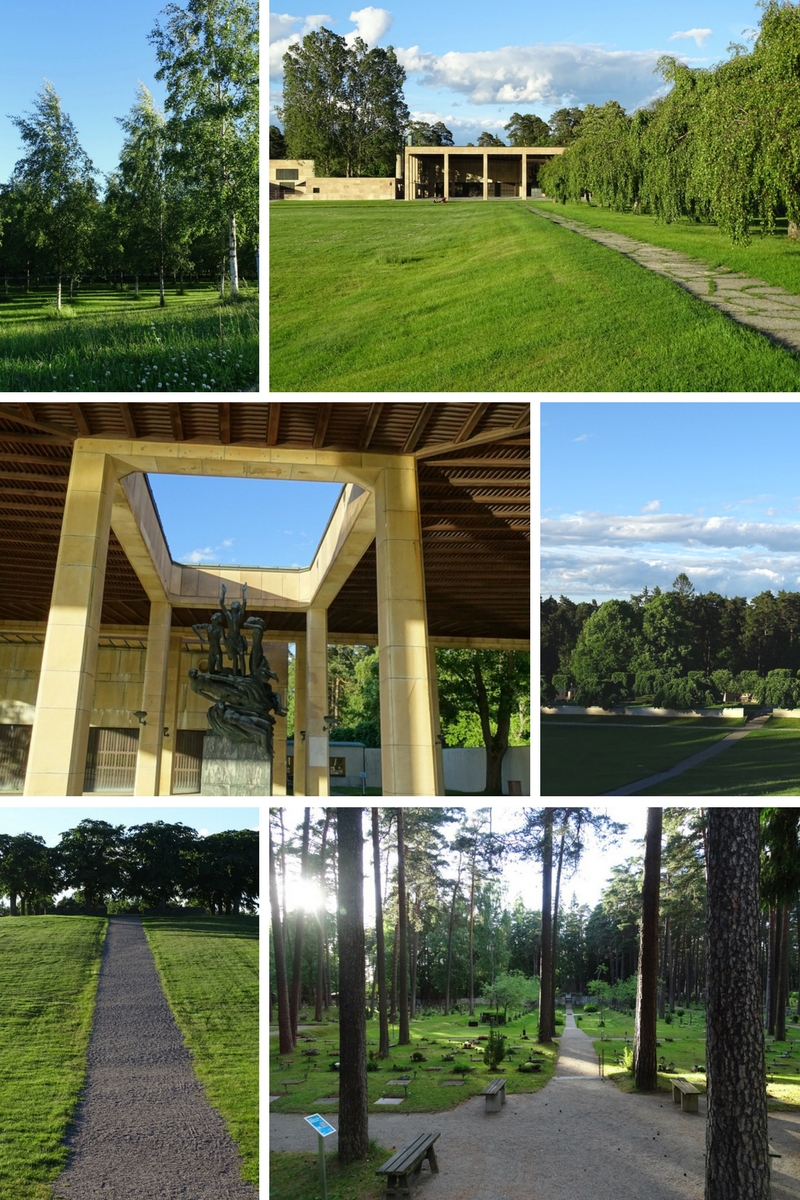 Sunny summer afternoon was so serene and quiet. Long shadows, a refreshing swoosh of wind, emerald green birches and dark Nordic pines seamlessly merged with striking modernist structures. Souls, nature and human beings peacefully shared the same space. The sheer beauty of the place is astonishing.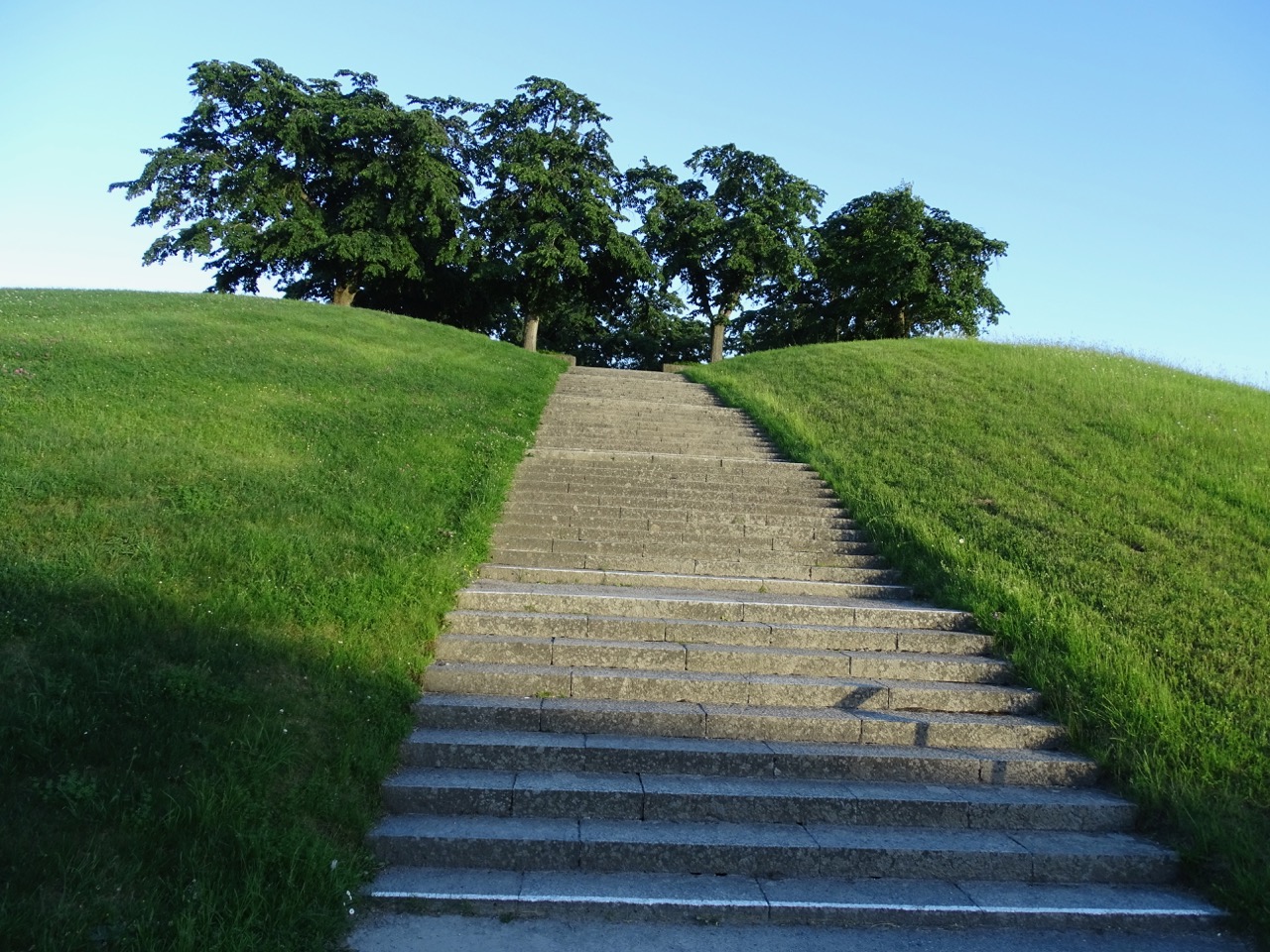 For history buffs
The official Skogskyrkogården website has an entire section in English devoted to the history of the project.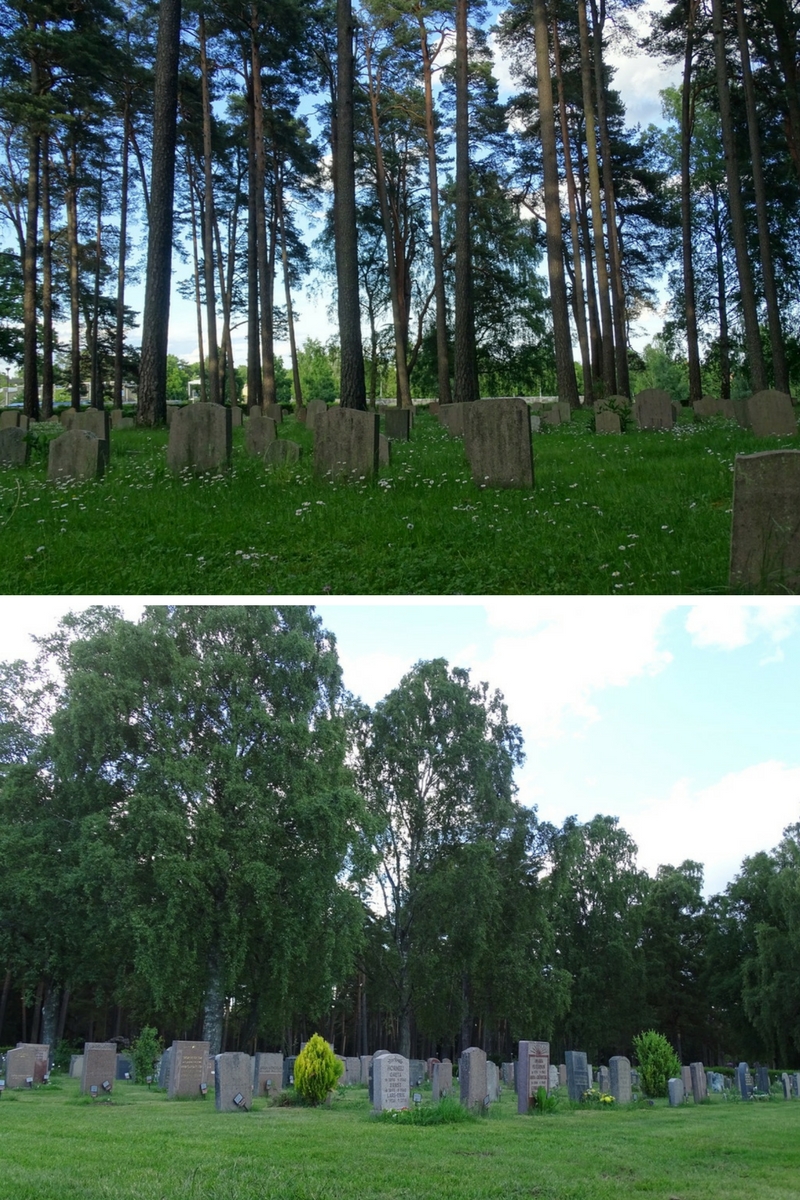 Useful tips
If you can, visit Skogskyrkogården on All Saints' Day (Alla helgons dag) when thousands of candles and lanterns are lit and placed all over the cemetery, lining graves and the bases of trees, often in beautiful patterns. To experience what it feels like to be at Skogskyrkogården on All Saints' Day, watch this video
Before your visit, download map and guide. Printed maps maybe also available onsite.
You can find all necessary information (hours of operation, info about visitors center, how to get there, etc…) on Skogskyrkogården official website.
It's easy to lose track of time wandering through Skogskyrkogården, so put on your most comfortable shoes, pick a day with good weather and enjoy!
Share this article on Pinterest by clicking Save button