Just a few minutes from Swedish capital lies an enchanted world of 30 000 islands. It's called Stockholm archipelago, the largest one in Sweden and the second-largest in the Baltic Sea. Anyone who flies to Stockholm from the east inadvertently gets a perfect aerial view of this phenomenon.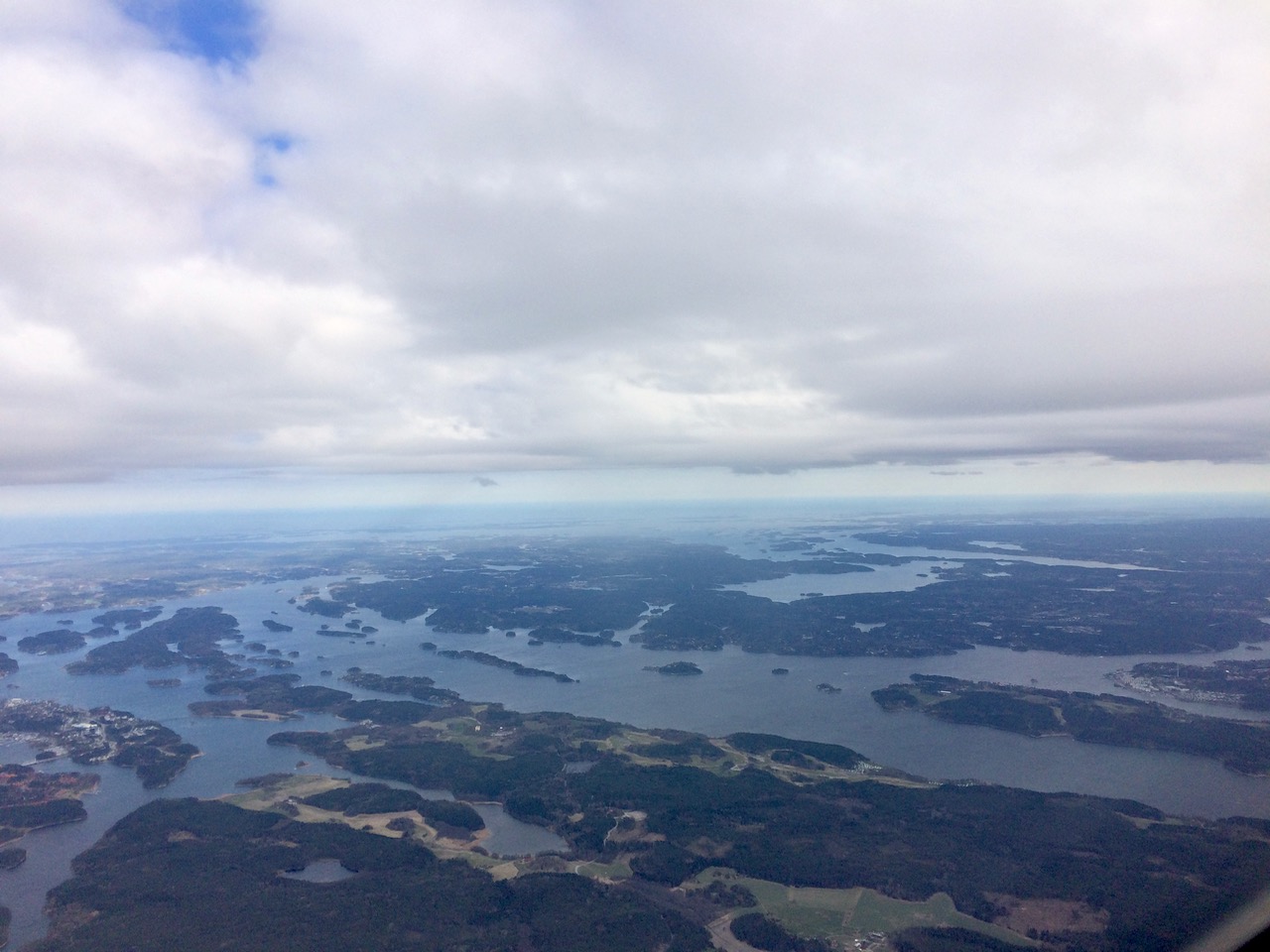 Suddenly, the open sea transforms into an intricate labyrinth of waterways and dots of rocky land. Getting closer to the mainland, islands grow bigger and show hints of civilization. Perhaps, the best, albeit least poetic, way to describe that area is to compare it to the surface of a hearty soup.
At first glance, the archipelago reminded me of eastern Finland. Water, granite rocks, and boulders, forests, more water. As distant cousins, they have some common traits but differ on closer inspection.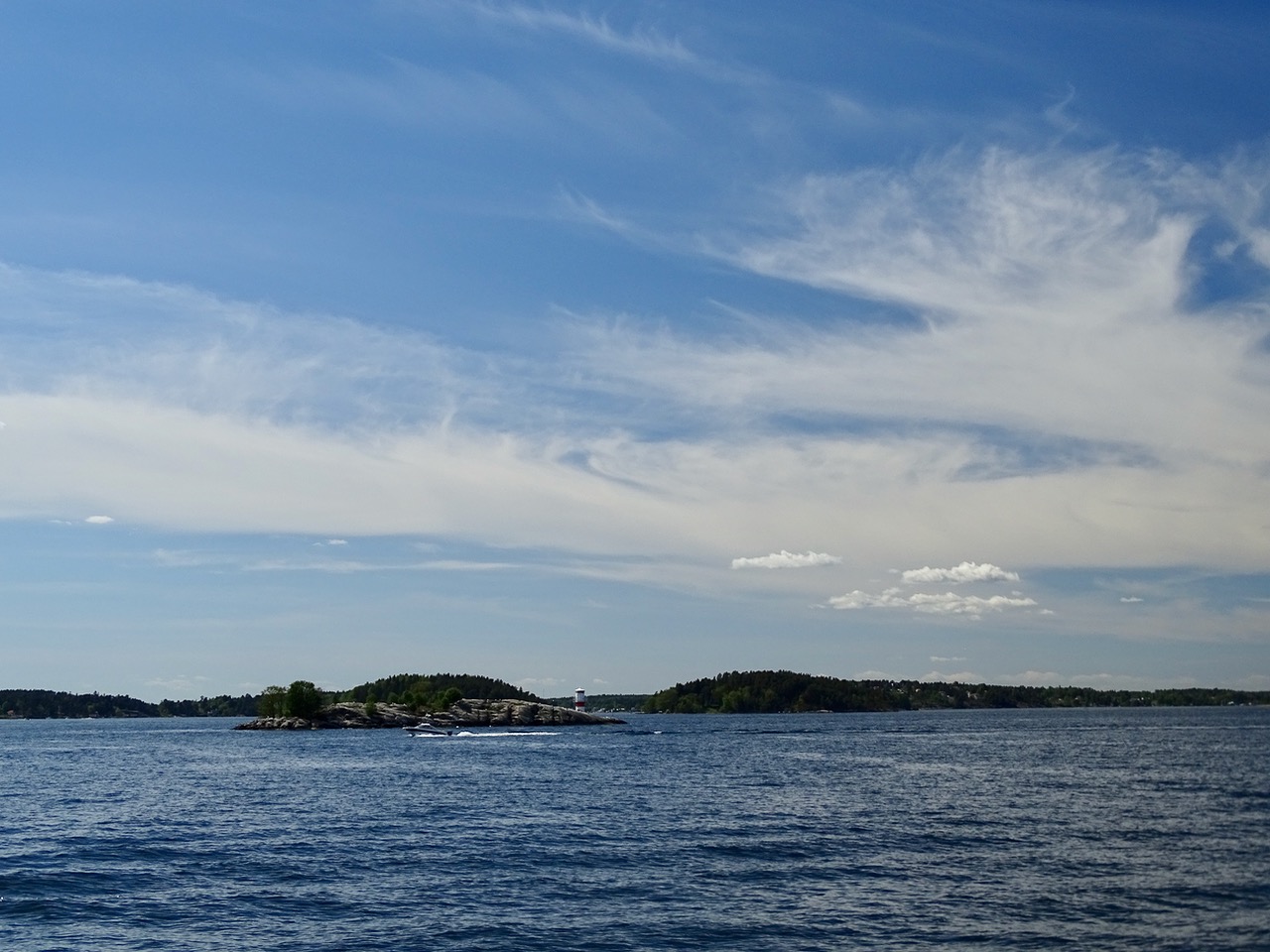 Archipelago facts and figures
Swedes call it Stockholms skärgård. Archipelago is for foreigners. It sounds Italian for a good reason. The origin goes back to early 16th century: from Italian arcipelago, from Greek arkhi- 'chief' + pelagos 'sea.' The word was originally used as a proper name (the Archipelago 'the Aegean Sea'). Since the Aegean Sea is known for its large number of islands, the generalization of meaning led to the current usage as "a group of islands" or "a sea or stretch of water containing many islands."
The archipelago extends eastward from Stockholm for approximately 80 km. It spreads over a vast area stretching from Arholma in the north to Landsort in the south.
Nobody knows the exact number of islands. According to different sources, it varies from 24 000 to up to 35 000. There is an interesting contributing factor to this mystery. The archipelago landscape has been (and still is) formed and shaped by the post-glacial rebound, i.e., the rise of land masses that were depressed by the huge weight of ice sheets during the last glacial period. The islands are rising about 3 millimeters per year. It might seem like a tiny number, but in hundred years it amounts to 30 centimeters or slightly under a foot. New islands appear out of nowhere. Existing ones constantly grow. If you are looking for a real estate investment, it could be a sweet deal. Get it now and patiently wait for couple hundred years while your property expand. Who knows, with the help of cryonics, it might work.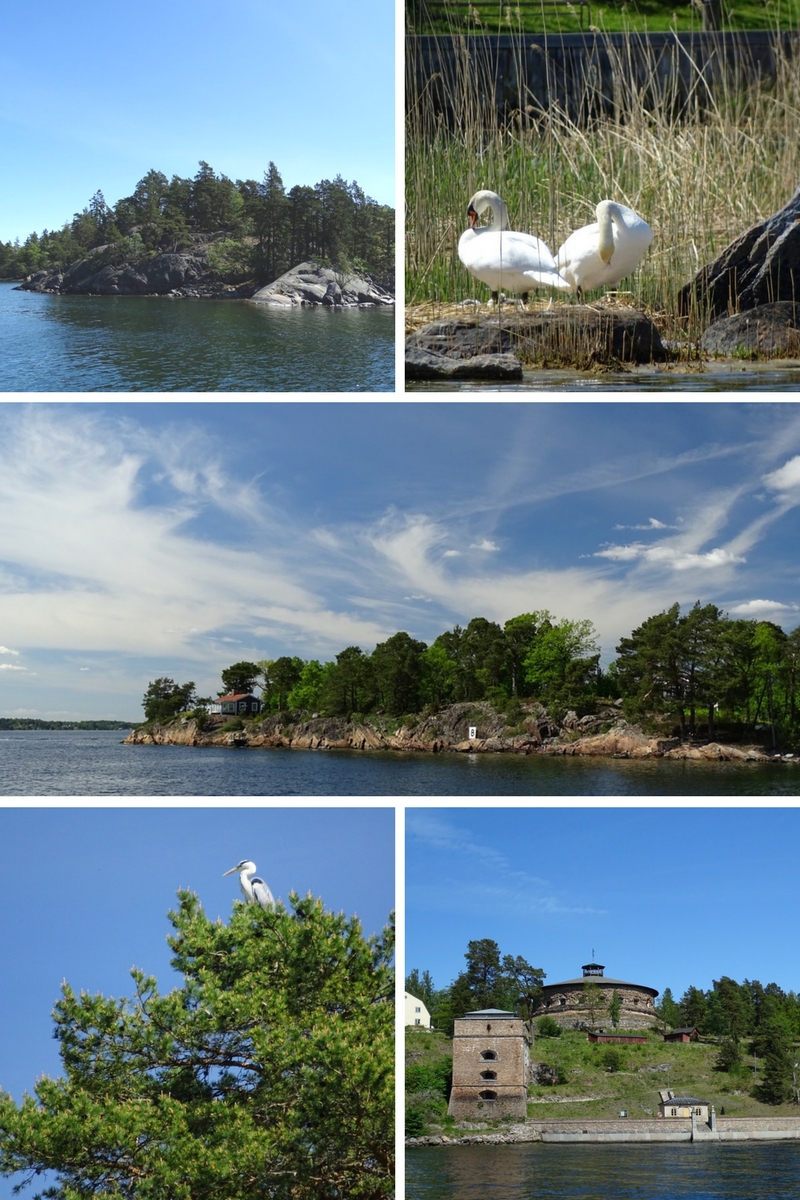 Stockholm archipelago is a fairytale paradise during summer. The islands fall under wizard's spell: sparkling water, emerald trees, and golden sun. Winter is a different story. The harsh realities of an isolated land shaped a unique way of life. For centuries, the archipelago inhabitants were most commonly farmers and fishermen. Some were employed in shipping and navigation and a few in mining. Perhaps not a thing that immediately comes to mind, Sweden's first bladesmith's forge, Wira Bruk, was located there too. It was founded in the 1630s and awarded the exclusive right to manufacture edged weapons for the Swedish Armed Forces in 1646-1775. Later, it switched to producing scythes and axes and ceased operations in 1948.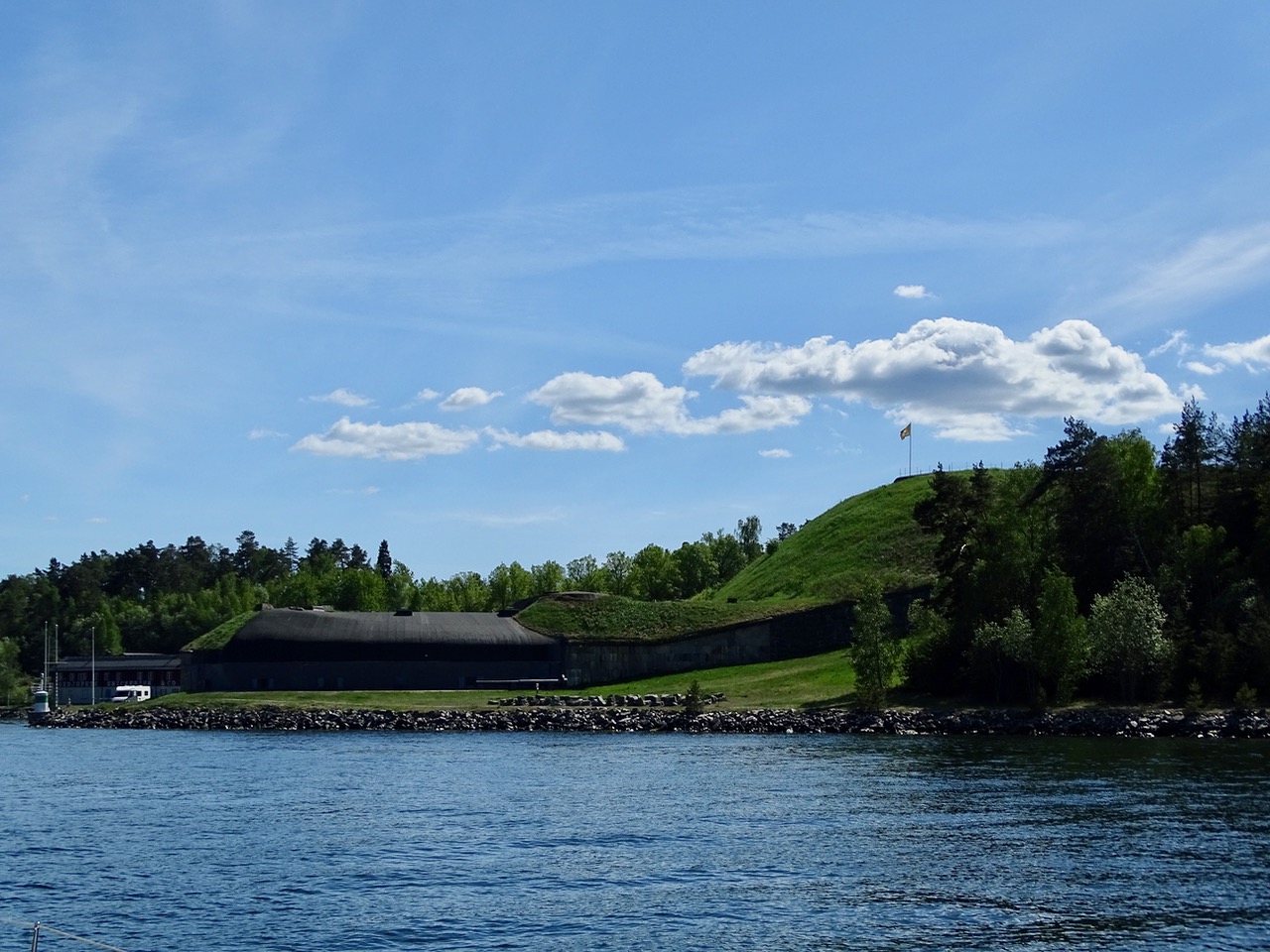 Earning a living was always hard there. Thus, when Stockholmers started recreationally visiting the archipelago by the end of 19th century, it became a new and welcomed opportunity for the locals to sell crafts and offer services to these early tourists. Today most of the small farms on the islands are closed, and the fishing industry has almost disappeared. In 1719 the archipelago had an estimated population of 2,900. Today, it is a popular holiday destination with some 50,000+ holiday cottages.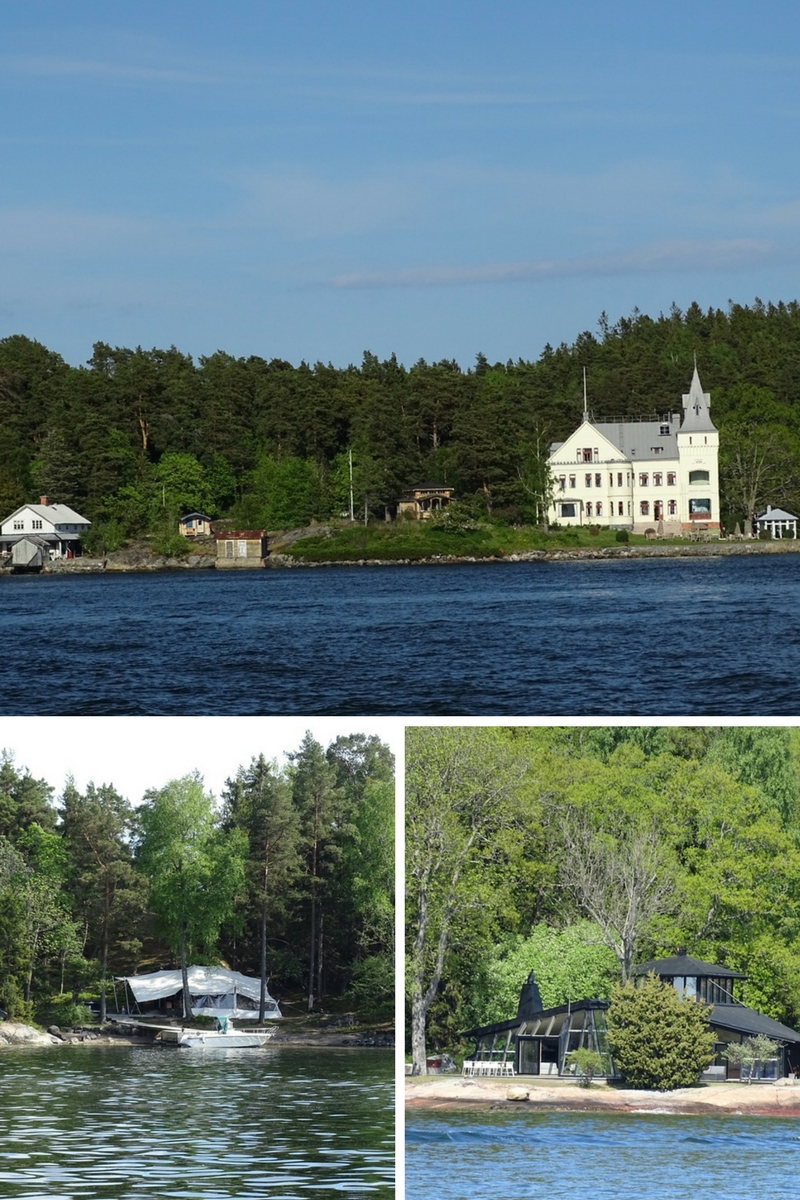 Many writers and poets have been influenced and fascinated by the Stockholm archipelago. Famous Swedish writer August Strindberg spent summers there during the 1870s. Allegedly, his visits abruptly ended after he published a story that featured ill-disguised local residents who did not appreciate sudden fame. Astrid Lindgren's Seacrow Island is set in the Stockholm archipelago in the mid-twentieth century. Björn Ulvaeus and Benny Andersson of ABBA fame wrote most of their songs in an archipelago's cabin.
Sailing the archipelago
The most popular way to tour the archipelago is by ferries. Routine is simple: hop on a ferry —> hop off on an island —> look around, walk, hike, eat, enjoy yourself —> hop on a ferry… rinse and repeat. There is only one downside to this scenario. During summer months, ferries are overcrowded. We took one to Drottningholm couple weeks earlier and didn't enjoy it. The boat, built in 1901, was cute, but passengers were squeezed like sardines in a can. Thank you, I'll pass on that.
Our second option was a cruise. Overnight cruise with Viking Cinderella is 22 hours of entertainment, shopping, and dining according to their advertisement. Frankly, I am not a cruise aficionado, so passed on that too.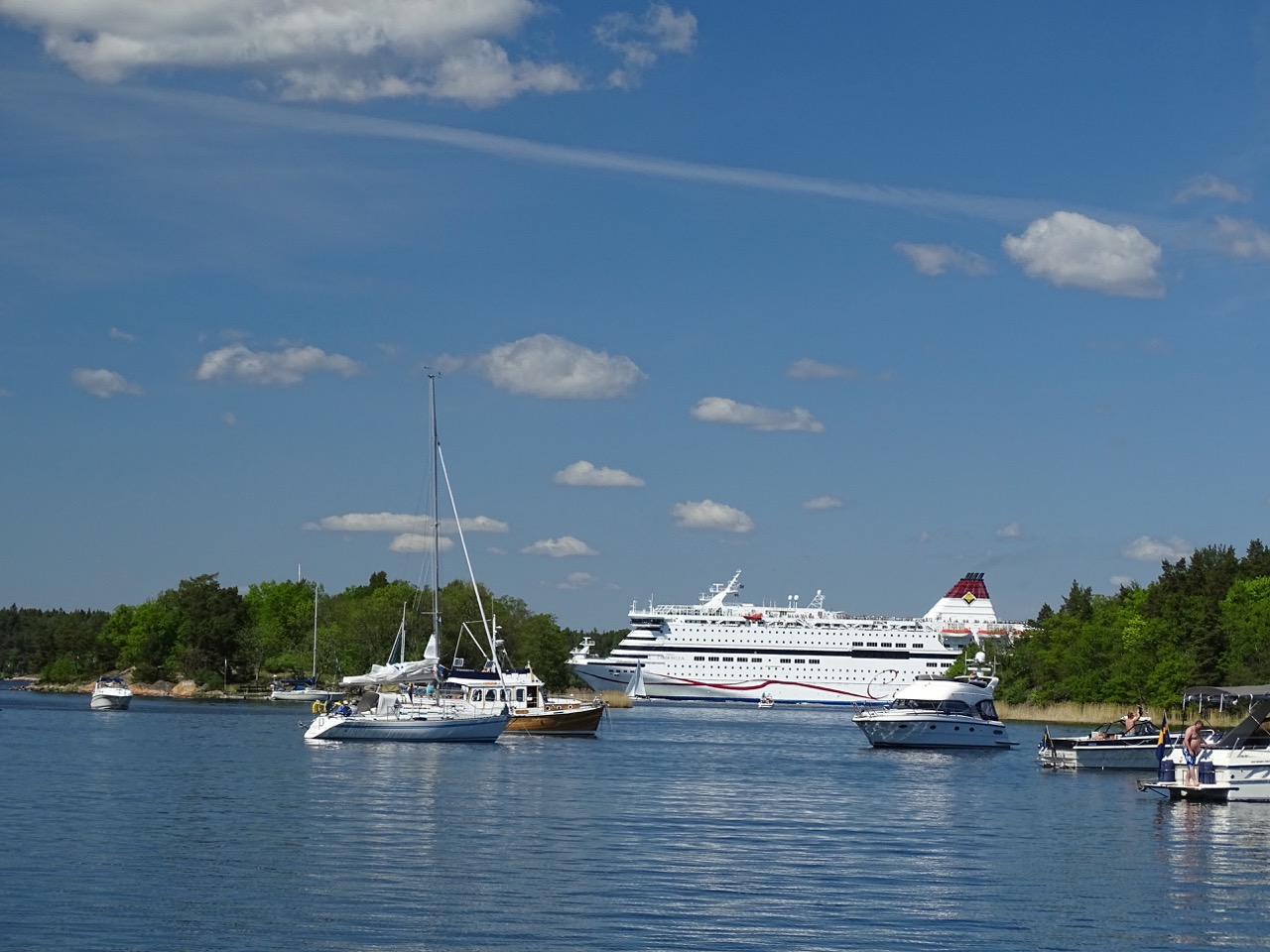 RIB boat excursion was the third choice. RIB stands for the Rigid inflatable boat. Imagine, racing towards the idyllic Stockholm Archipelago at speeds of up to 45 knots (95 km per hour). Now, guess how much noise it produces. Potentially, it could be fun zooming the waters with this mind-blowing(for a boat) speed. Unfortunately, this noisy beast would look like a bull in a china shop in the peaceful archipelago. Nope. This wouldn't work either.
Finally, the fourth time was a charm. Sailing! Yes, this is what I was looking for. A beautiful yacht quietly moving across the majestic scenery. Surely, this is the winner.
Our sailing experience
In short, it was fantastic. "Why do you travel?" question comes up quite often. Ultimately, this trip was the perfect answer. Exploring new place – check; meeting and spending the entire day with locals (the owners of the boat) – check; new experience (navigating the yacht for the first time in my life) – check. Adding the cherry on top, the weather decided to be nice too. It was the first really warm day with plenty of sunshine. Luckily, my sunblock lotion held pretty well.
Does it sound too much like an advertisement? You might feel skeptical how genuine my appreciation of this trip is. After all, these days more and more travel bloggers accept some form of financial compensation in exchange for their enthusiasm. Fear not – this is my honest opinion that was not influenced in any way by the tour organizers.
We came to Waxholm by bus way before our scheduled departure. Having so much free time, we had breakfast in picturesque café overlooking the water. How were we going to find our boat? This was our concern when we got to the meeting point, a somewhat crowded ferry pier. Our booking confirmation did not have yacht name or captain's name on it. Stupidly, it hasn't occurred to me to clarify this "tiny" detail right away. Sleuthing around a bit, we spotted a yacht coming toward the harbor.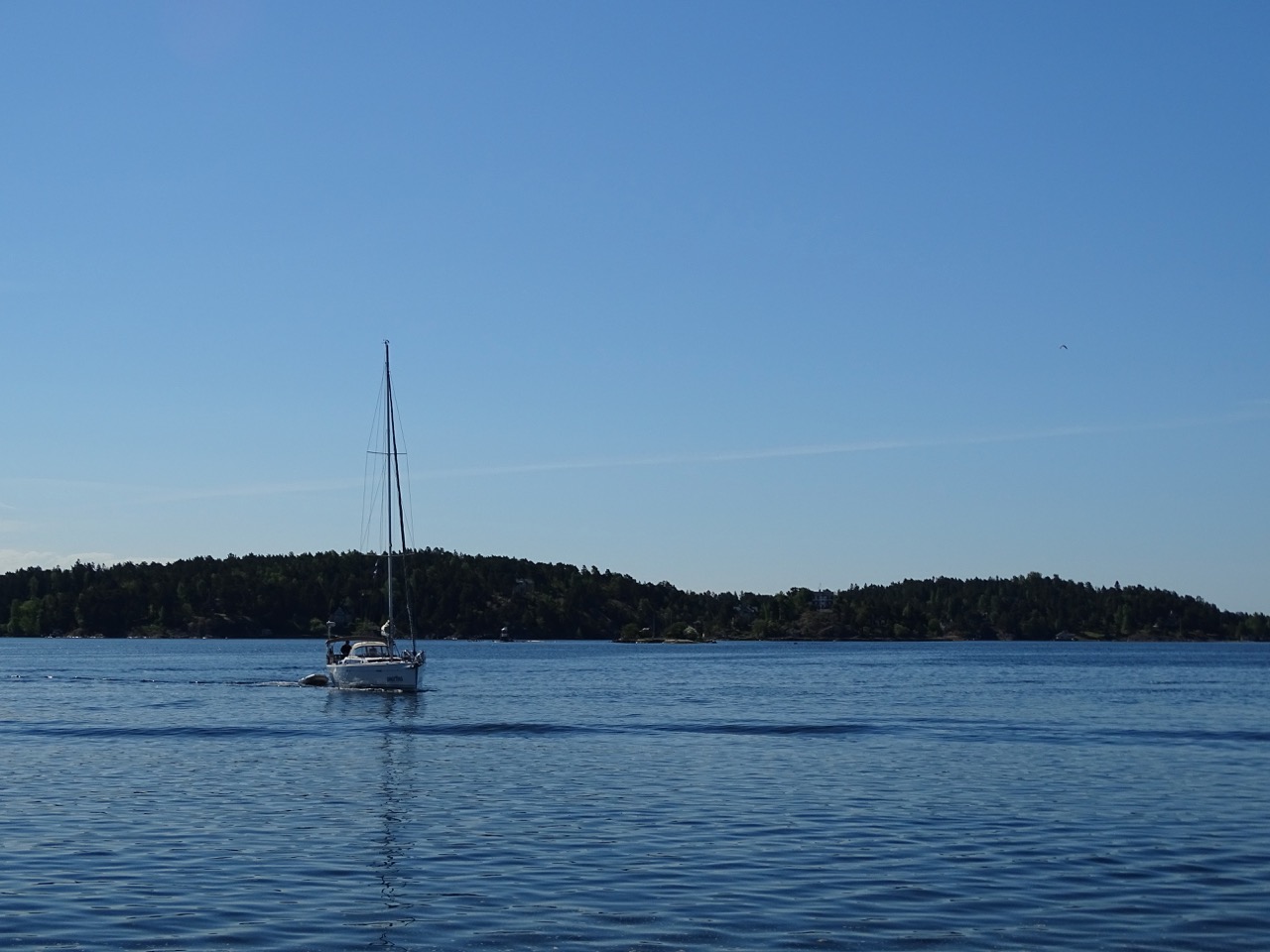 Ten minutes later, we met our hosts.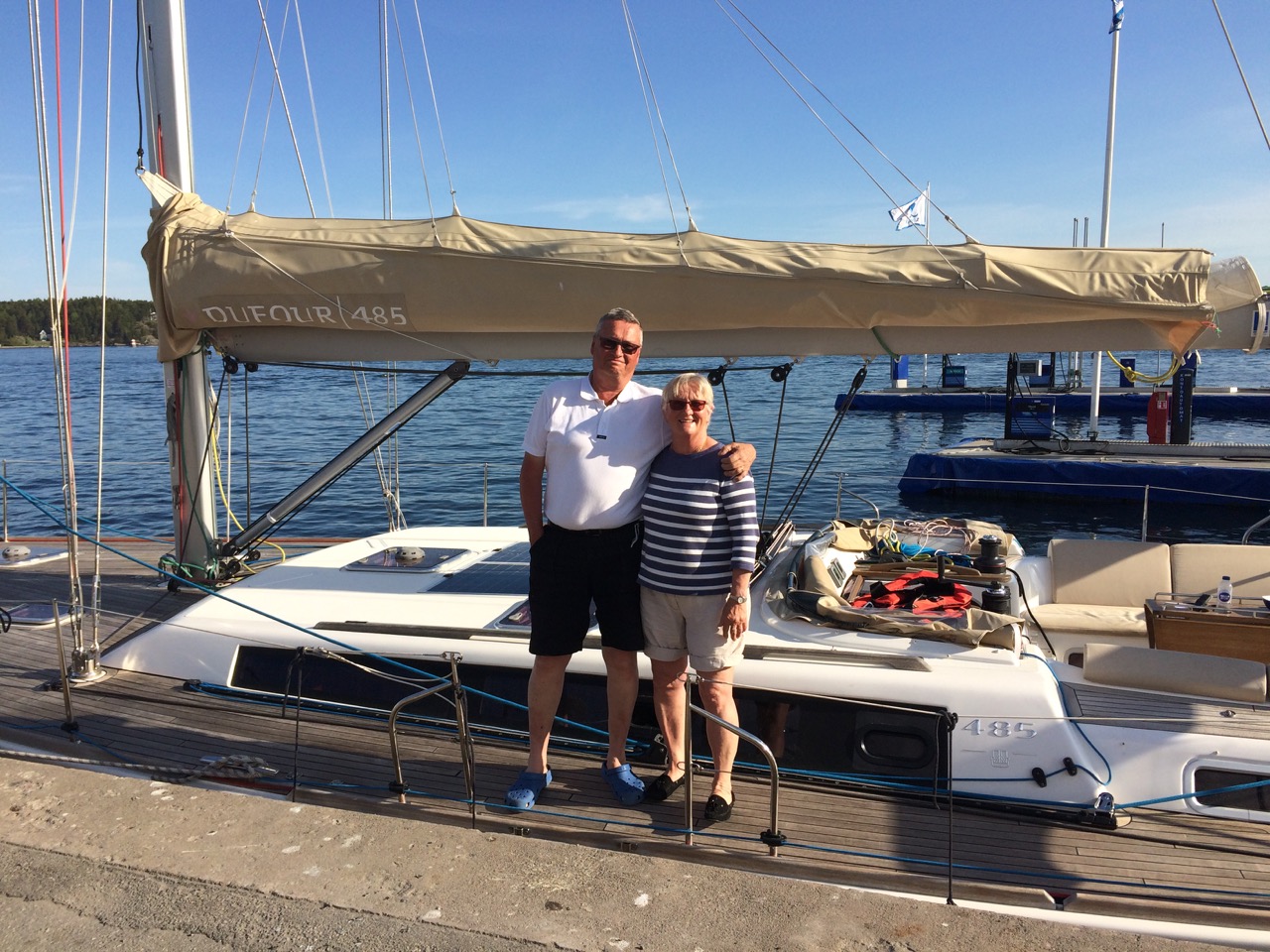 Lis-Marie and Rolf are proud owners of Amortina, the 48 feet Dufour yacht, they call home during summers. Built by the famous shipyard of La Rochelle, it is clearly their pride and joy. They live on the boat and offer sailing ranging from a day-long to a week or even a couple weeks long trips.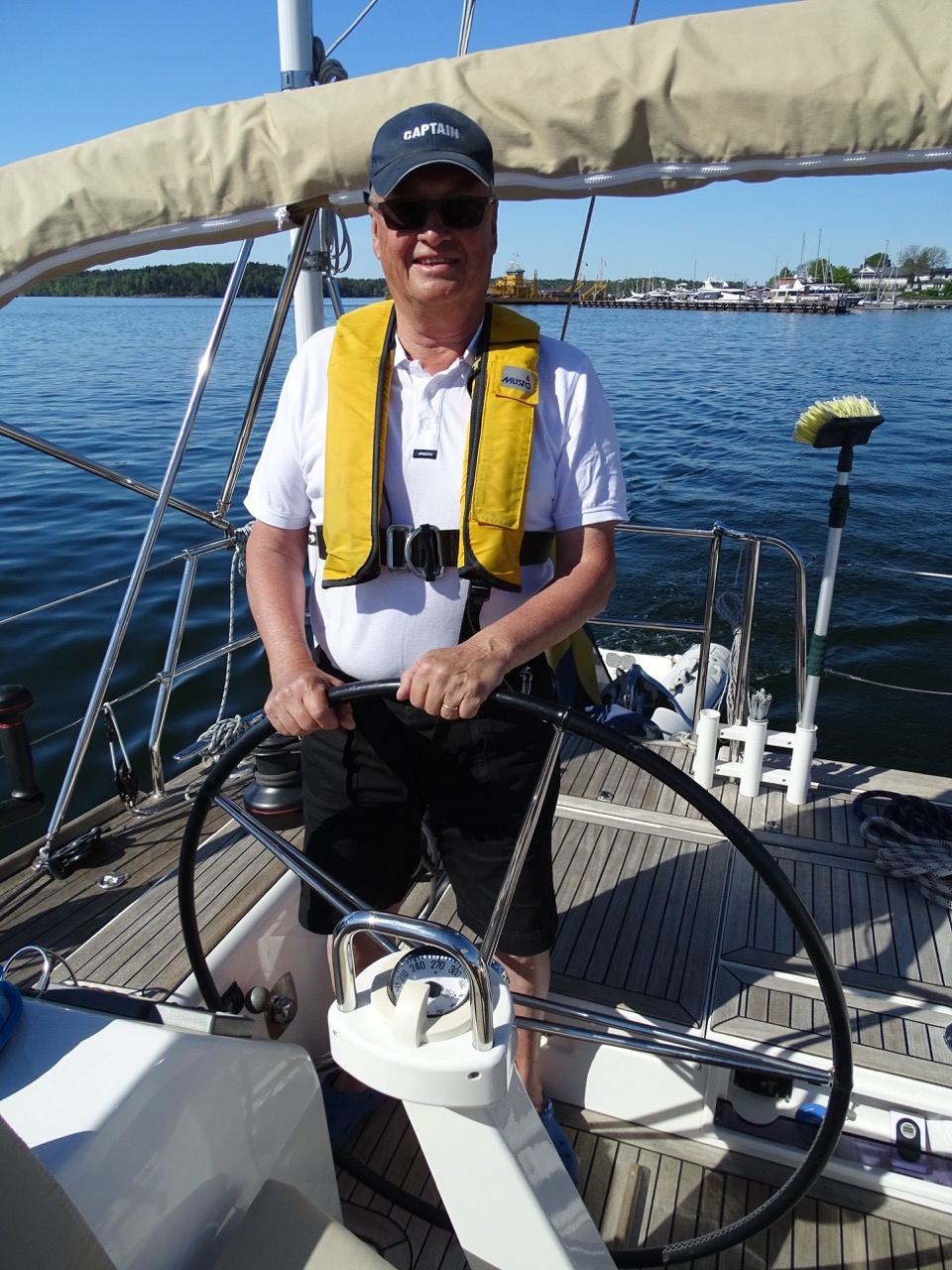 They enjoy hosting guests from all over the world. Rolf allows his guests to operate the boat. Naturally, he closely watches his "crew," but still, I was amazed at his generosity and trust. I got a chance to navigate the yacht for roughly an hour. Wow! At first, grasping the concept was challenging. As soon as I "got it," I loved it.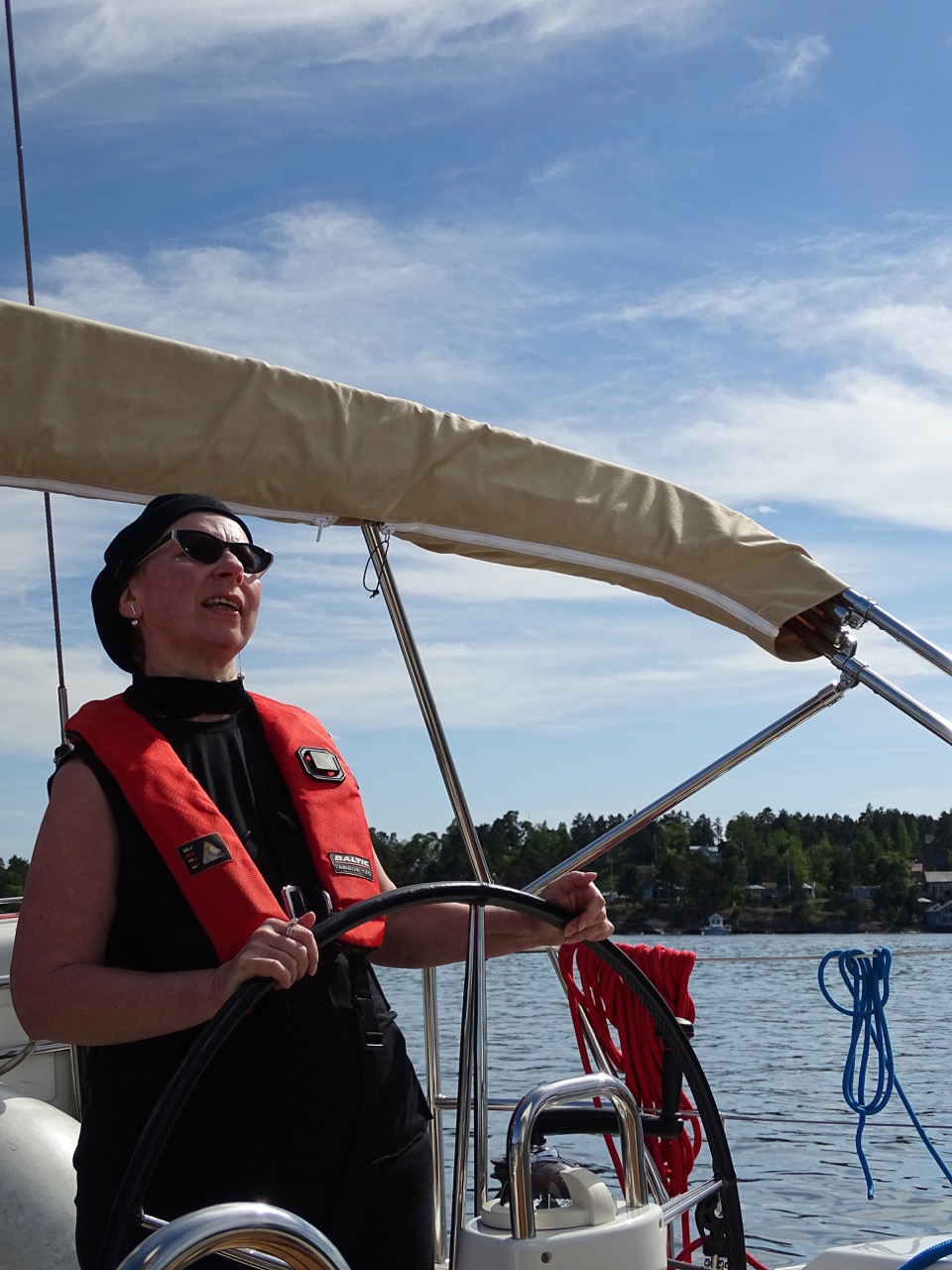 It was such an elating feeling of being in command of a beautiful boat gracefully passing between sunlit islands.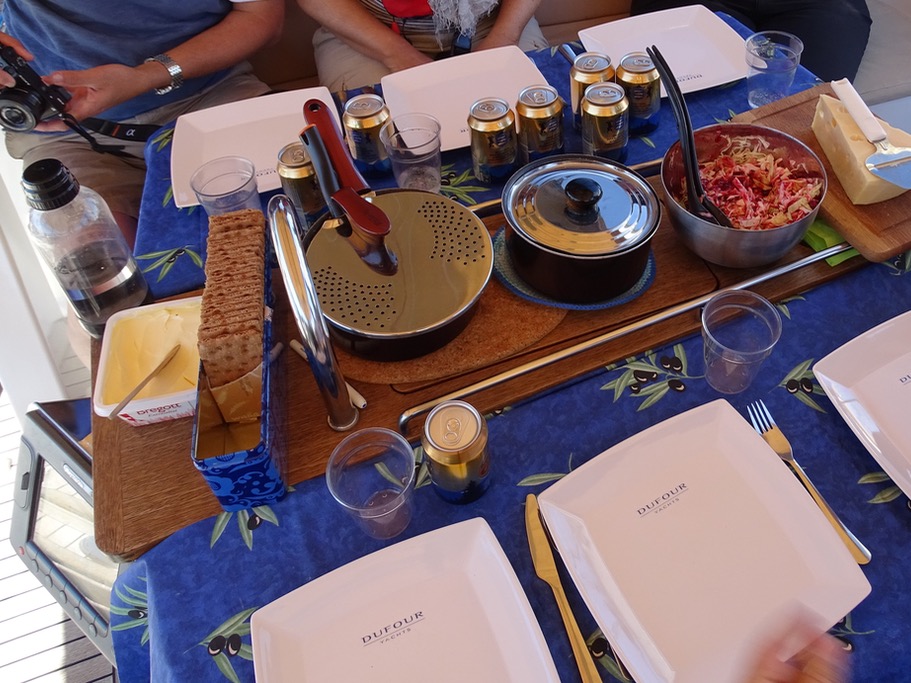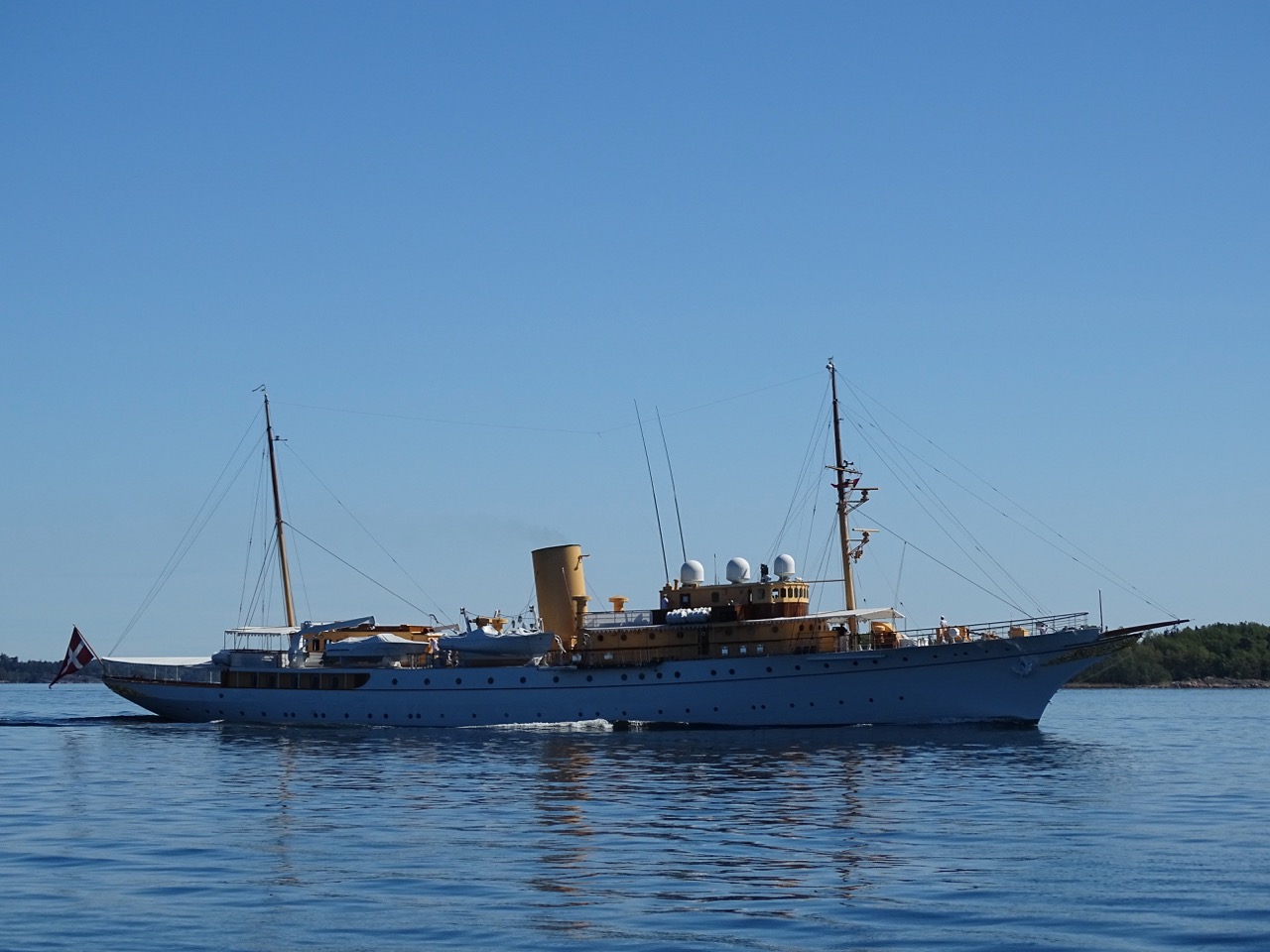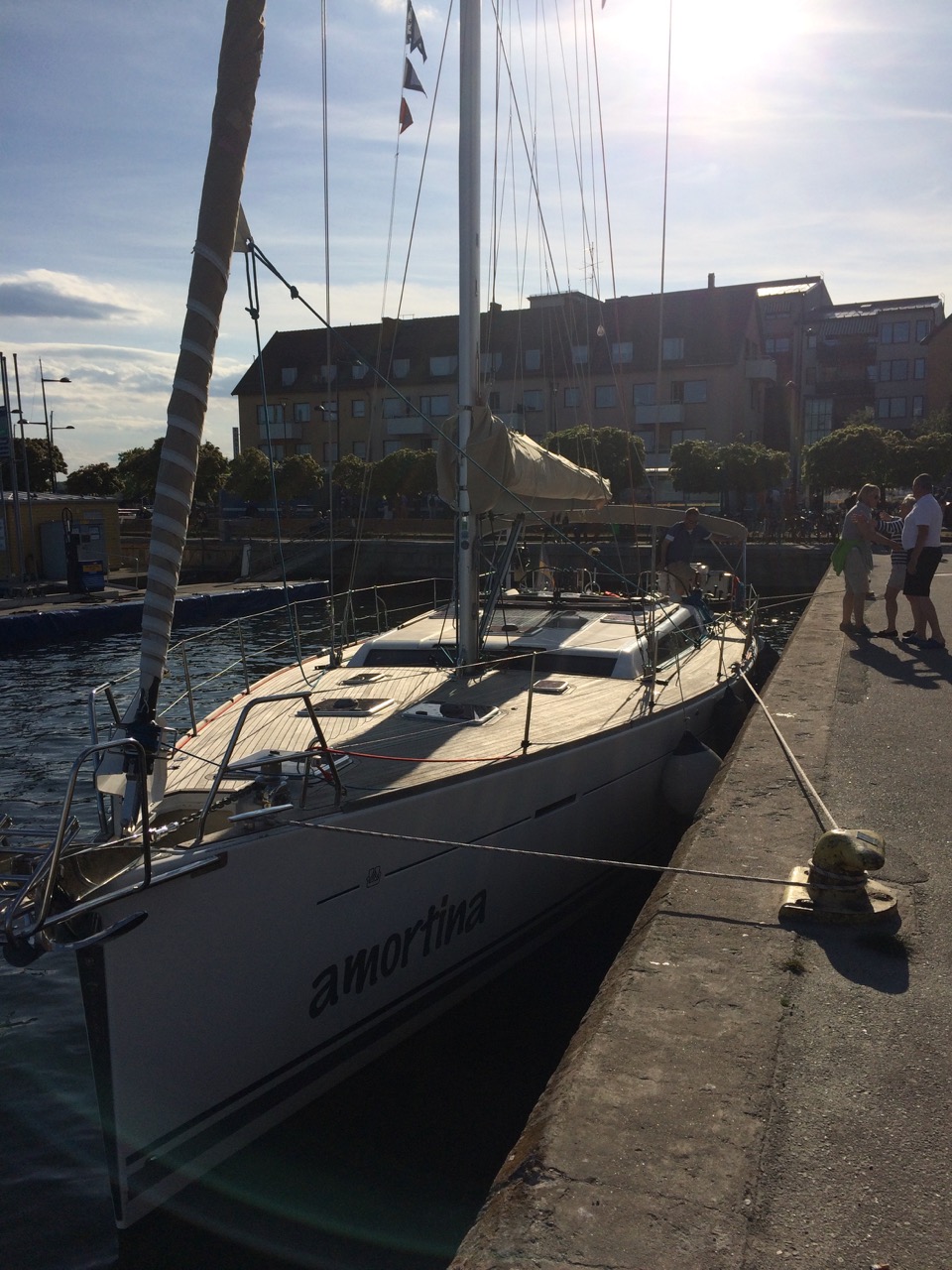 If you want to experience Sweden by sailing along its coast, Rolf and Lis-Marie provide charter services. You can contact them at [email protected] or by calling +46 705 714 118 for details.
Share this article on Pinterest by clicking Save button