Which oysters are your favorites? Unless you are a shellfish connoisseur, I bet Moroccan ones wouldn't be on a list. I love oysters, but I was clueless that this variety even existed before our trip to Oualidia.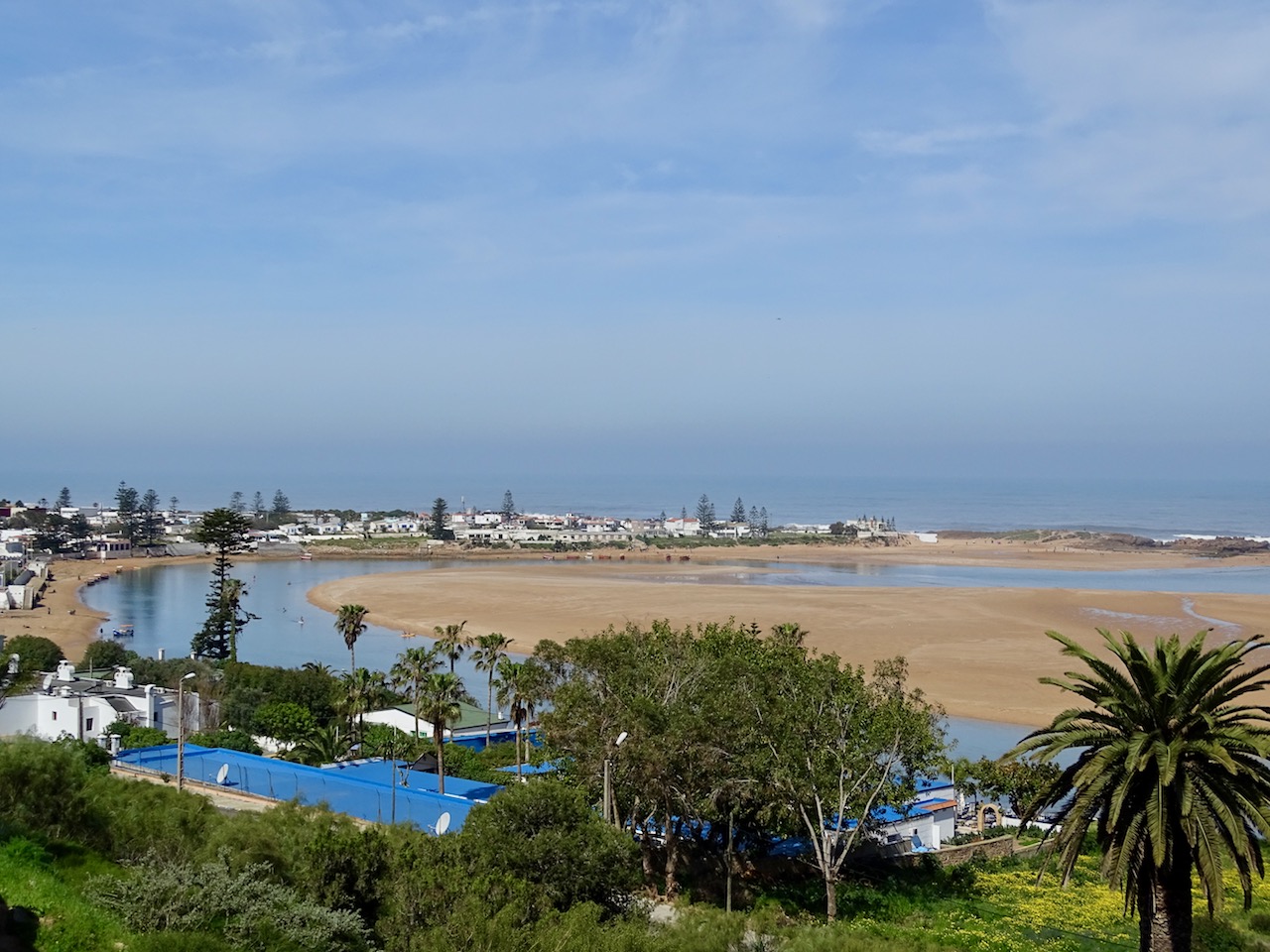 A tranquil little village with a beautiful coastal line, as Oualidia is described in travel guides, caught my attention for being absent from major touristic routes. I was curious about a place where locals go on vacation.

Our driver enthusiastically agreed with my choice and dreamily whispered: "Mmm, those oysters are the best!" As it turned out, every once in a while he brings his family to Oualidia just to indulge in oysters feast. During summer, they also go there for a month renting an apartment somewhere in the village appropriately nicknamed the Moroccan oyster capital.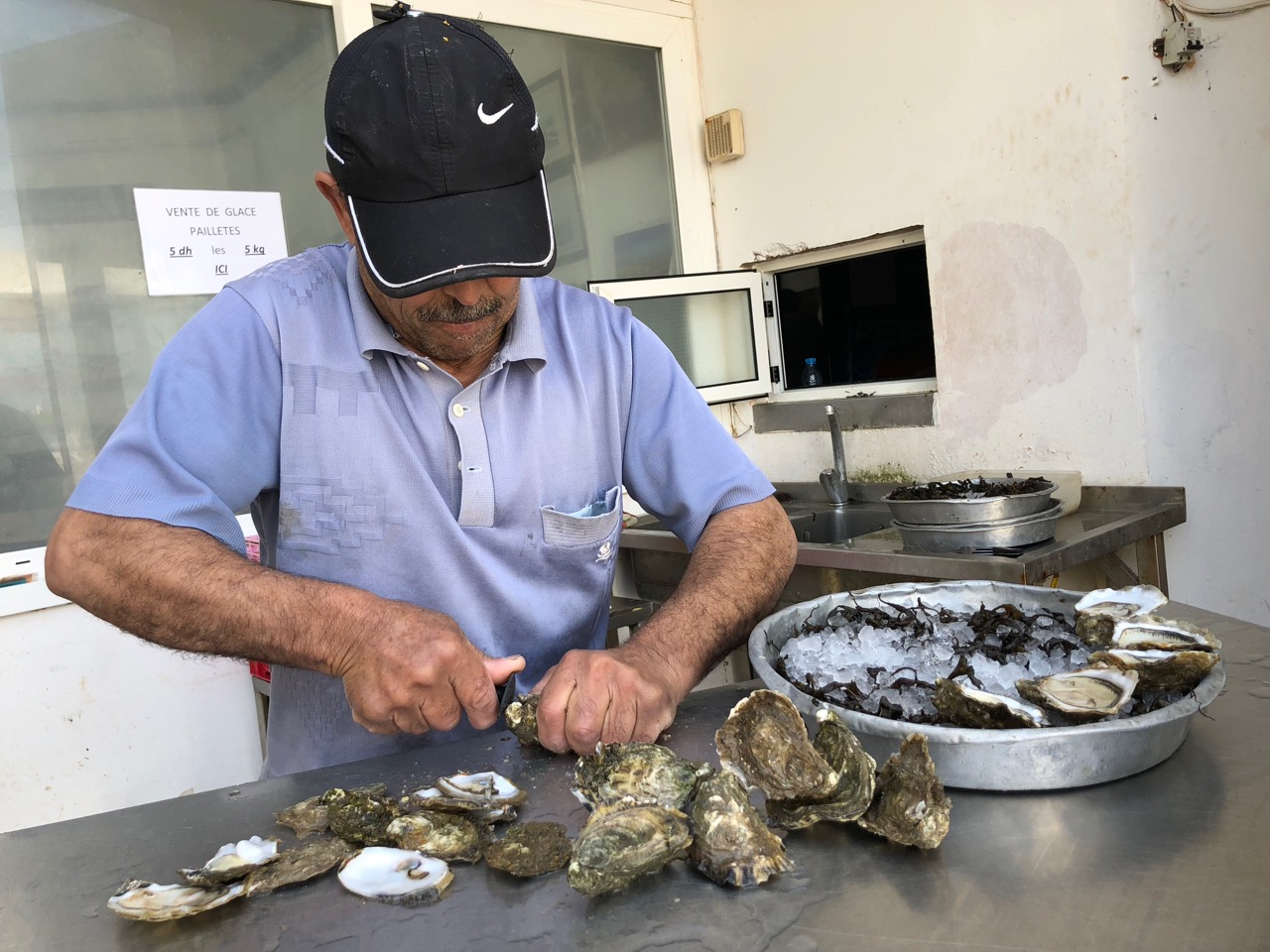 Oualidia is about 2 hours drive from Casablanca. Taking a highway would bring you there faster, but going via a coastal road is more picturesque.
In Morocco, I learned not to be fooled by descriptions. A village? Nope, in Europe, a comparable settlement would be called a town. Whatever its called doesn't matter though. The heart of Oualidia is on the water.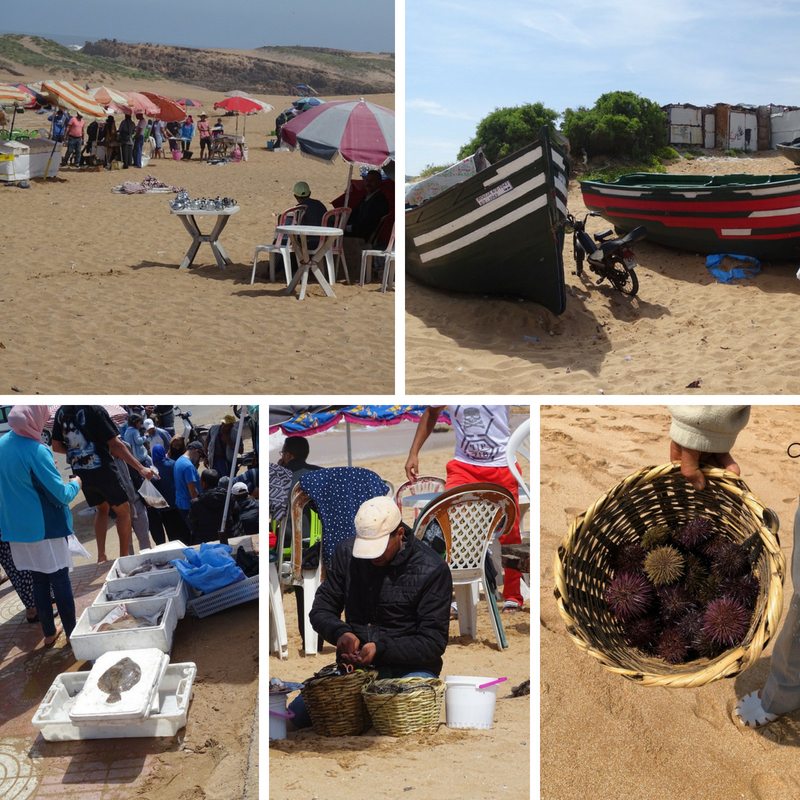 The brilliant blue lagoon and the dark, sharp rocks of the ocean coast create a unique habitat. One minute you sunbathe on a beach listening to crashing mighty waves. In a heartbeat, you jump on a paddle boat and leisurely glide in calm, shallow water.
According to local experts, Oualidia is a desirable destination in each season of the year. It is a great all-around destination to visit for the balanced climate and the stunning landscape. In the summer it becomes festive yet still friendly with brilliant sunshine all day. In the later months, the weather stays warm and calming, with tons of wildlife to see.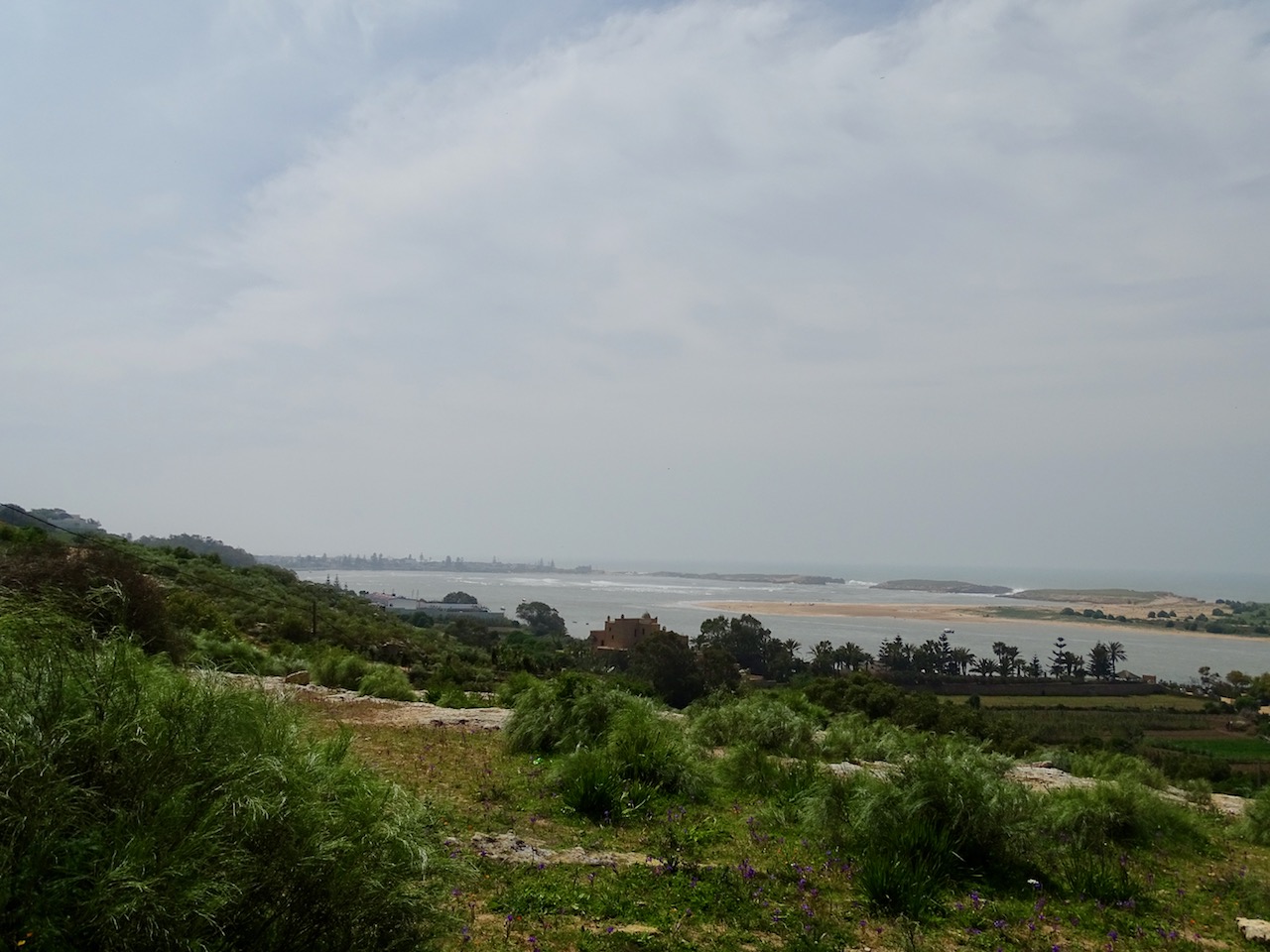 We came to Oualidia in spring. The season hadn't started yet. Nevertheless, local families came to the beach intended to spend the whole day there. Kids were running around occasionally jumping into the water and adults were sitting in groups chatting with each other.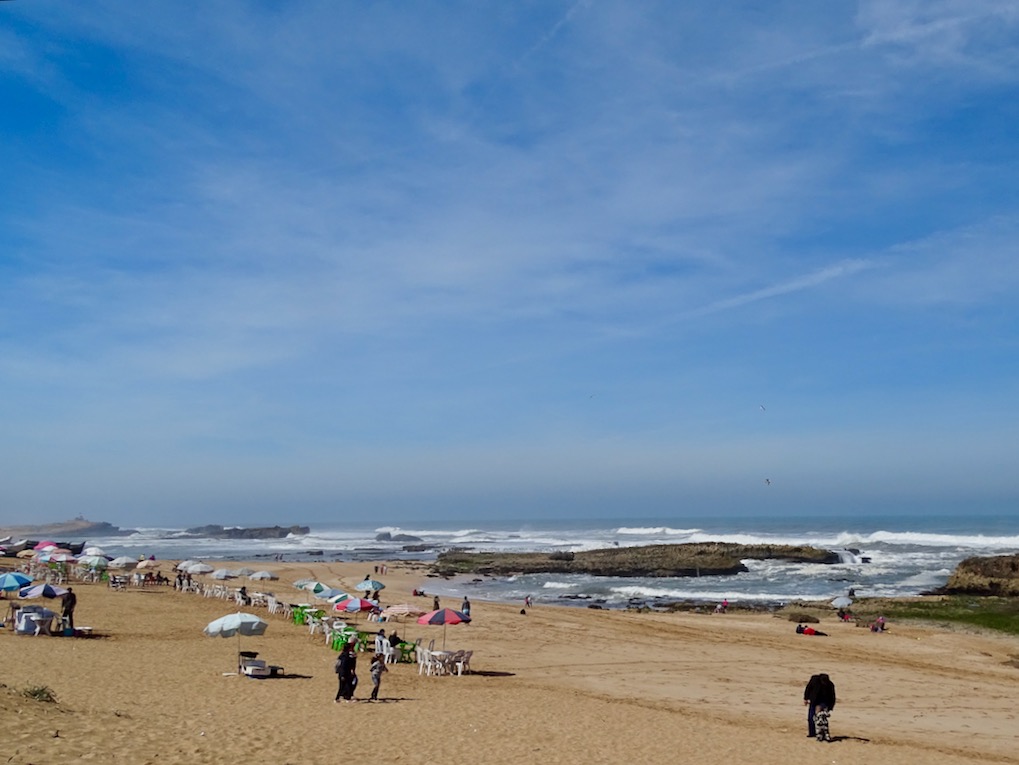 Naturally, fresh air is conducive to make people hungry. Seafood vendors understood it well and took care of offering a variety of snacks. Some set up stalls, others just brought coolers filled with fruits de mer.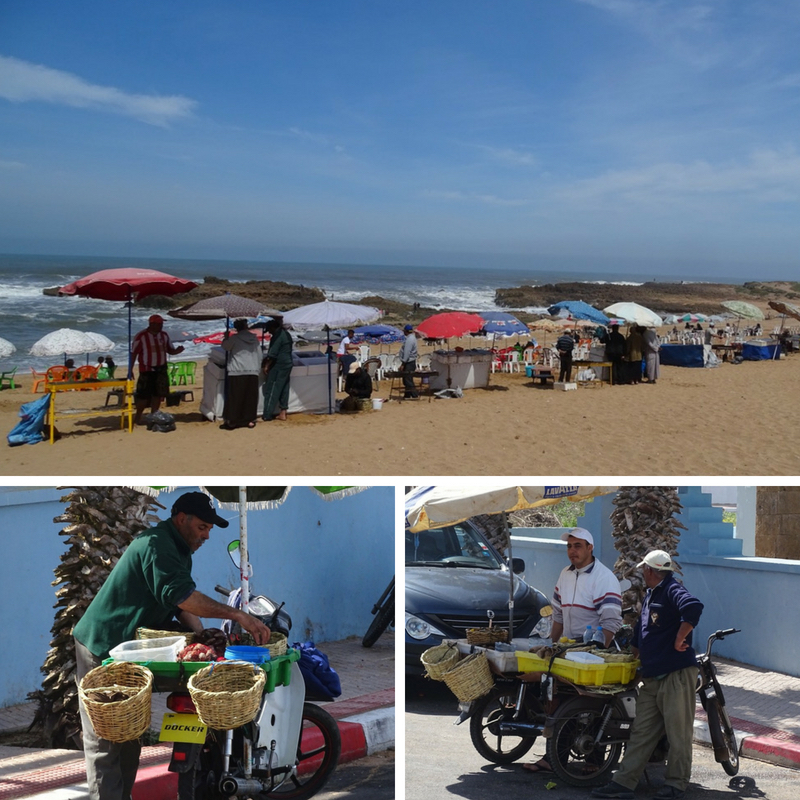 We opted to skip this seafood galore and went for the oysters.
Lovers of seafood hold Oaulidia's oysters in exceptionally high esteem. The species of edible oyster raised in the local oyster farms are descending from the Marennes-Oléron region of France. First samples were brought from there in the 1950s. The oyster farm, which was set up in 1992 in the lagoon, is one of the most modern in Morocco. The oysters and other shellfish that grown there are raised according to stringent European health and hygiene regulations.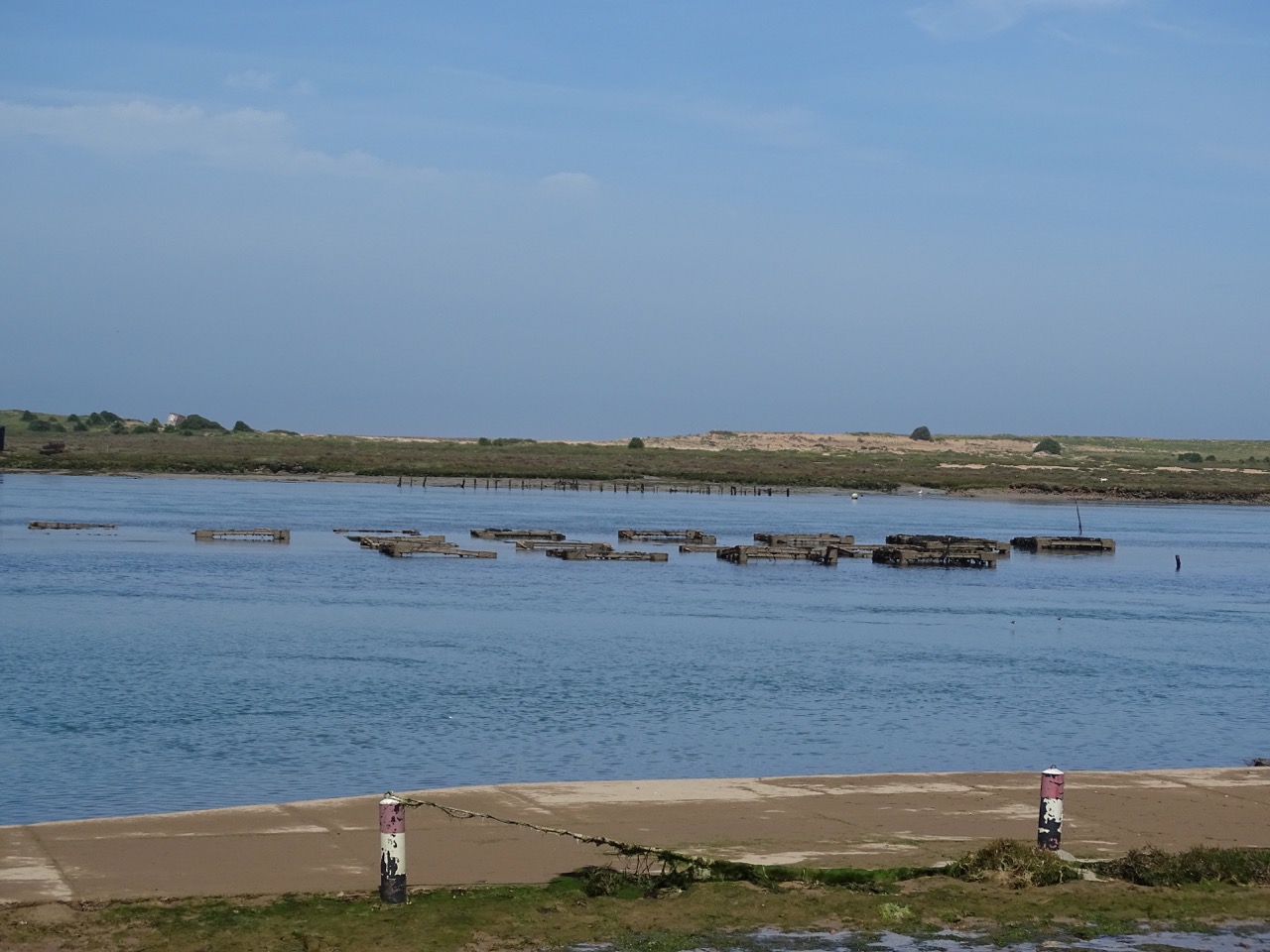 A short drive from the beach there is the place revered by regional oyster lovers. It's called Osteria II. They serve perhaps the freshest oysters possible. Sitting at the table overlooking the water we witnessed the arrival of another load of oysters from the farm located within eyesight in the middle of the lagoon. Nothing can beat that experience.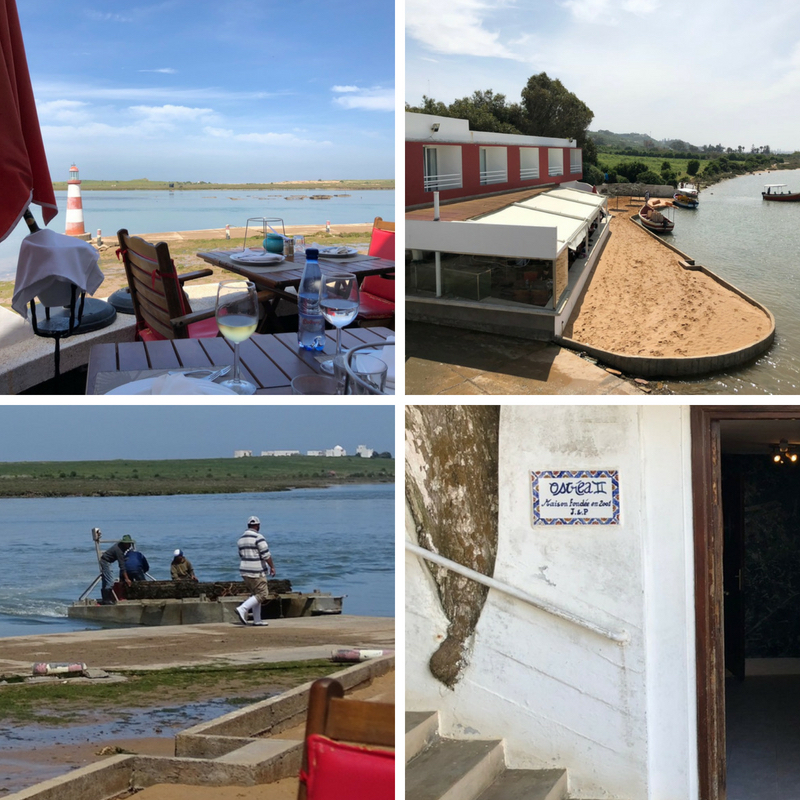 Share this article on Pinterest by clicking Save button