I learned the hard way that Australian sun and my Slavic heritage skin are not best friends.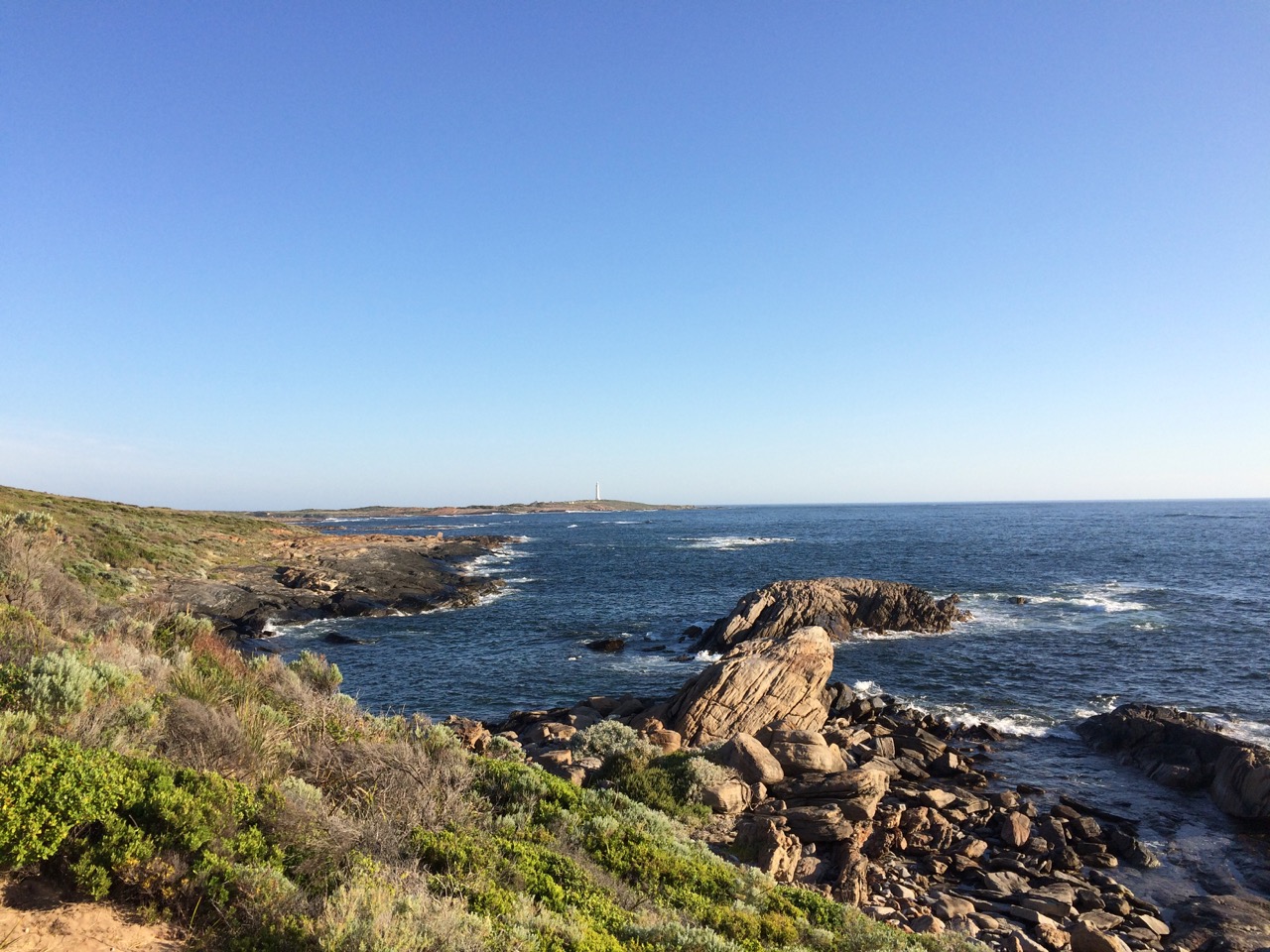 Neither copious amounts of strongest sunscreen nor an enormous hat that made me look like and oversized mushroom helped. Red is not my favorite skin color, and impersonating tomato is not my favorite pastime. I got burned twice bicycling on Rottnest Island. I got burned hiking along the ocean. Not eager to try my luck again, I decided to go underground.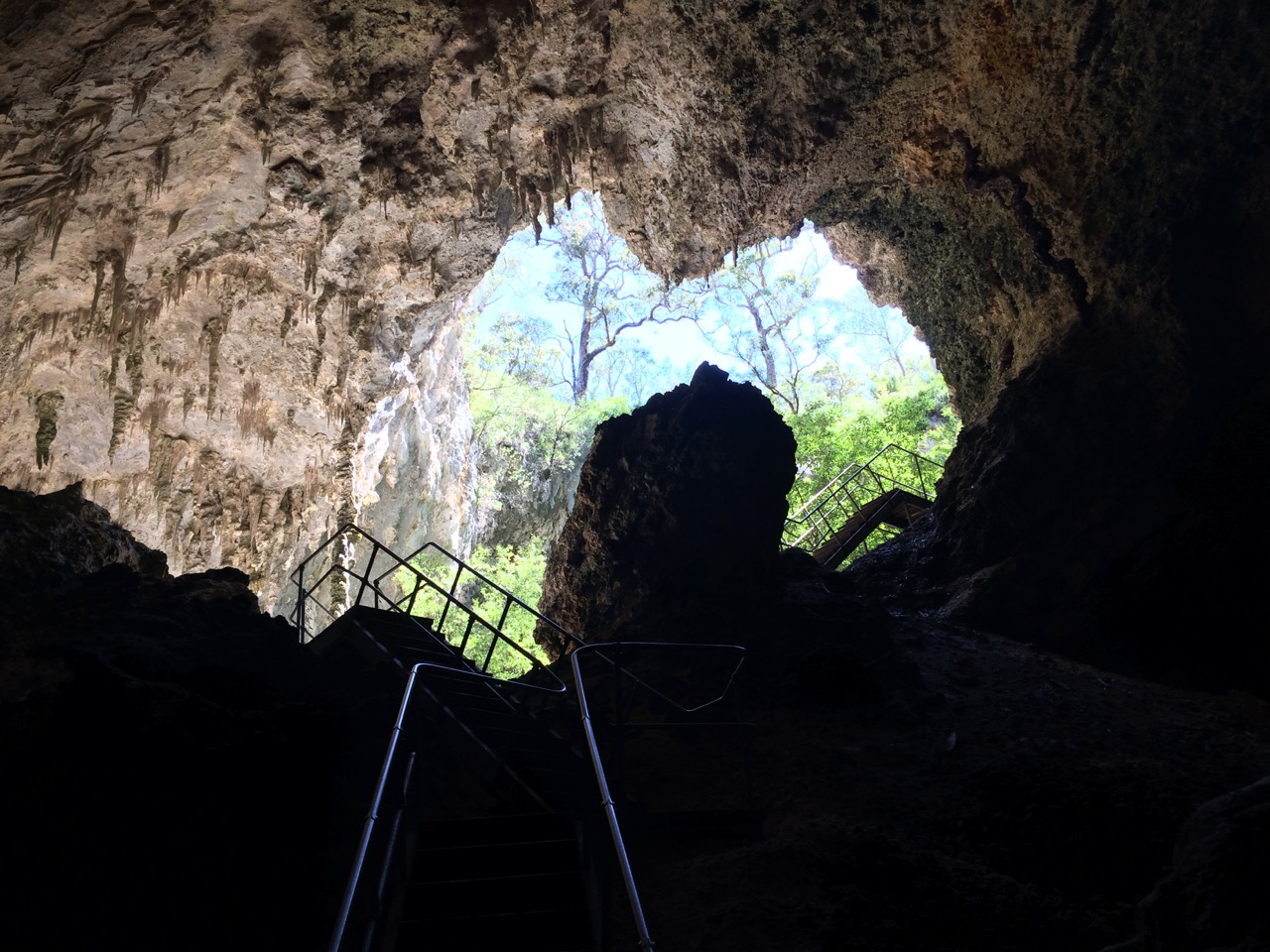 Margaret River Region is home to 100+ caves carved into the spine of the Leeuwin-Naturaliste Ridge. The caves have been formed in the last million years by the steady movement of water through limestone. Although million years sound impressive, these caves should be considered youngsters among their ilk.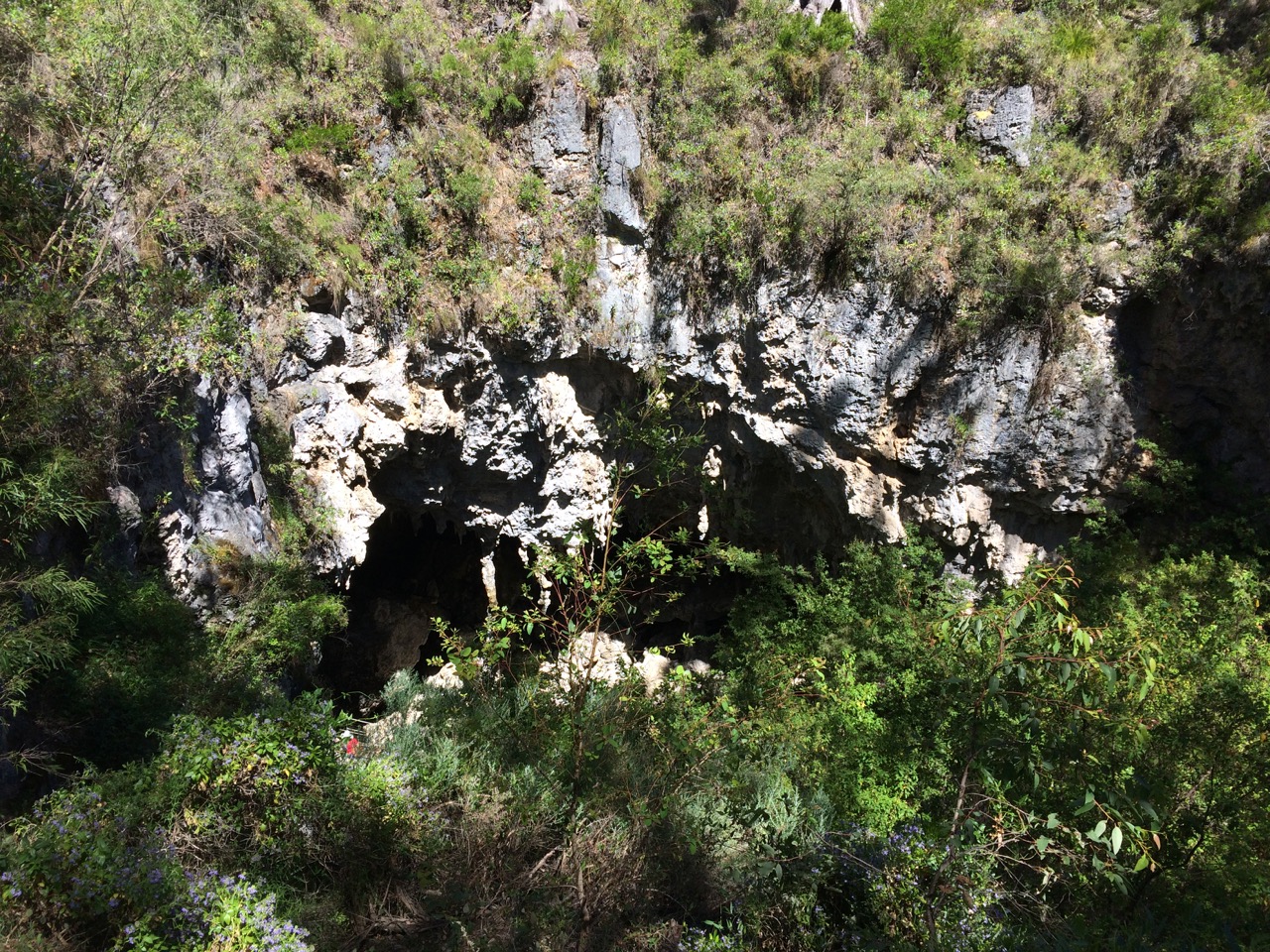 Earlier this year we had a chance to visit Jeita Grotto in Lebanon. I am still in awe of its majestic beauty. Sadly, they do not allow to take photos there. It was a real bummer at first, but then I truly appreciated a lack of any distraction: just you and the mind blowing creation of Mother Nature.
The reason I mentioned Jeita Grotto is about managing expectations. Margaret River caves are interesting and shouldn't be missed. Spoiled by our Lebanon experience, I was muttering under my breath "Are we done yet" until it dawned on me that acting like an annoyed kid ruins the whole experience. Simply appreciating what was in front of my eyes at the moment dramatically improved the situation. Plus, been over 40 meters below the ground made my skin very appreciative of this excursion.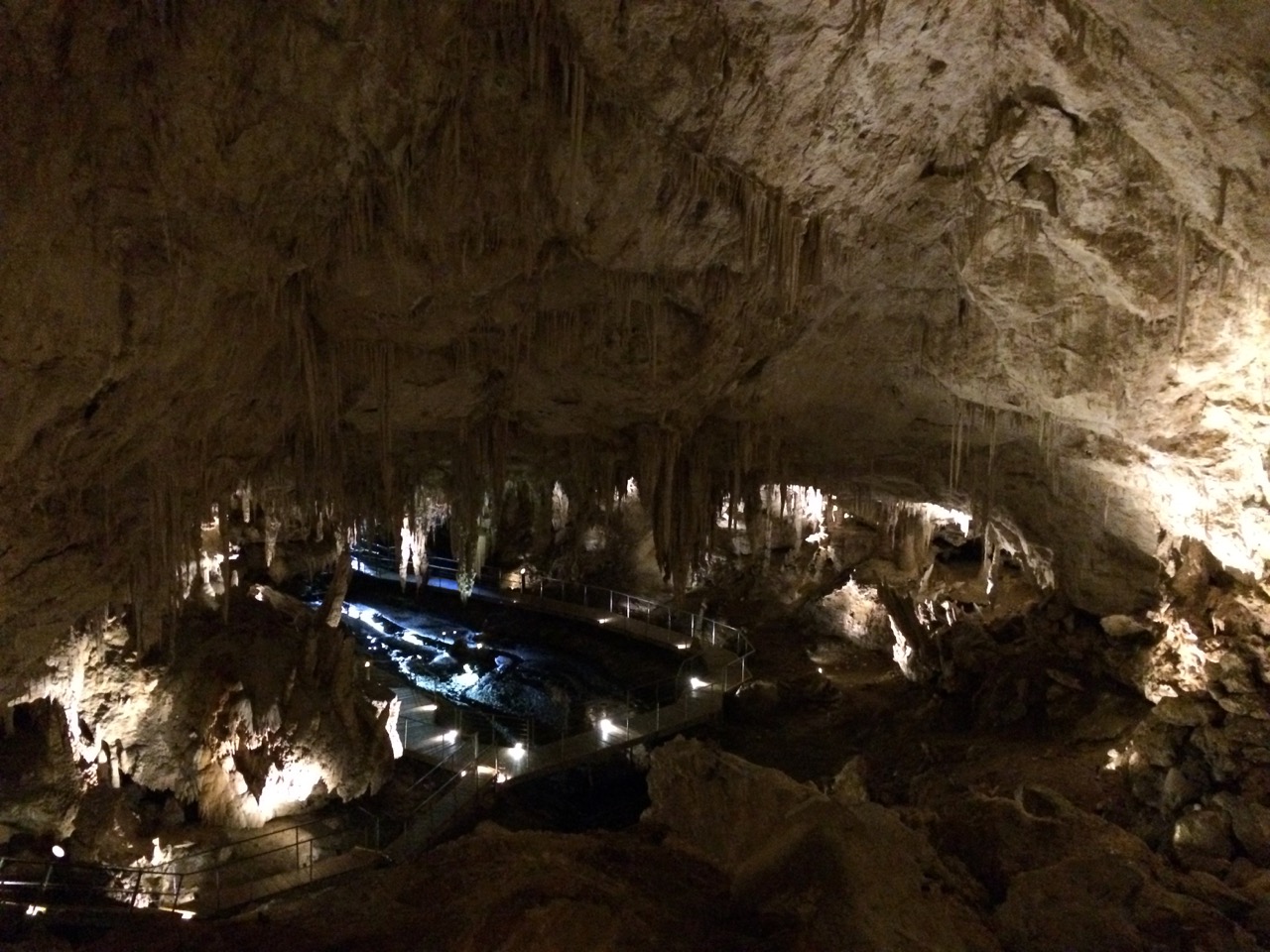 There are 4 caves available for organized visits: Ngilgi, Mammoth, Lake, and Jewel.
According to locals, if you are up for an adventure, you can explore a multitude of smaller caves at your own risk.
Out initial plan was to visit all easily-accessible managed caves first and hike to some wild ones later. In the end, we spent all day in just 2 caves, Mammoth and Jewel. In hindsight, it was the right decision. No pressure, not in a hurry to fulfill the itinerary, just slowly uncovering every nook and cranny of each cave.
Mammoth Cave was my favorite. There is no human guide ushering you from spot to spot while you are still looking at something. You pick a self-guided audio tour and off you go. I spare you all quasi-scientific gibberish that was plentiful in this audio tour. Been a visual person, I appreciated somewhat rough and less exquisite interior of the cave. It reminded me of an older person who gained wisdom hard way by a lifetime of personal trials and errors. According to aforementioned guide, there were more than 10 000 fossils found inside Mammoth Cave. Many of them belonged to Australian Megafauna (i.e. giant animals) that became extinct about 46 000 years ago.
Cool temperatures and intimate darkness of the cave were irresistible. Chaperone-free visit, moving at your own pace, turning left instead of expected right – in short, acting like a rebelliously happy 5 years old kid – that was fun.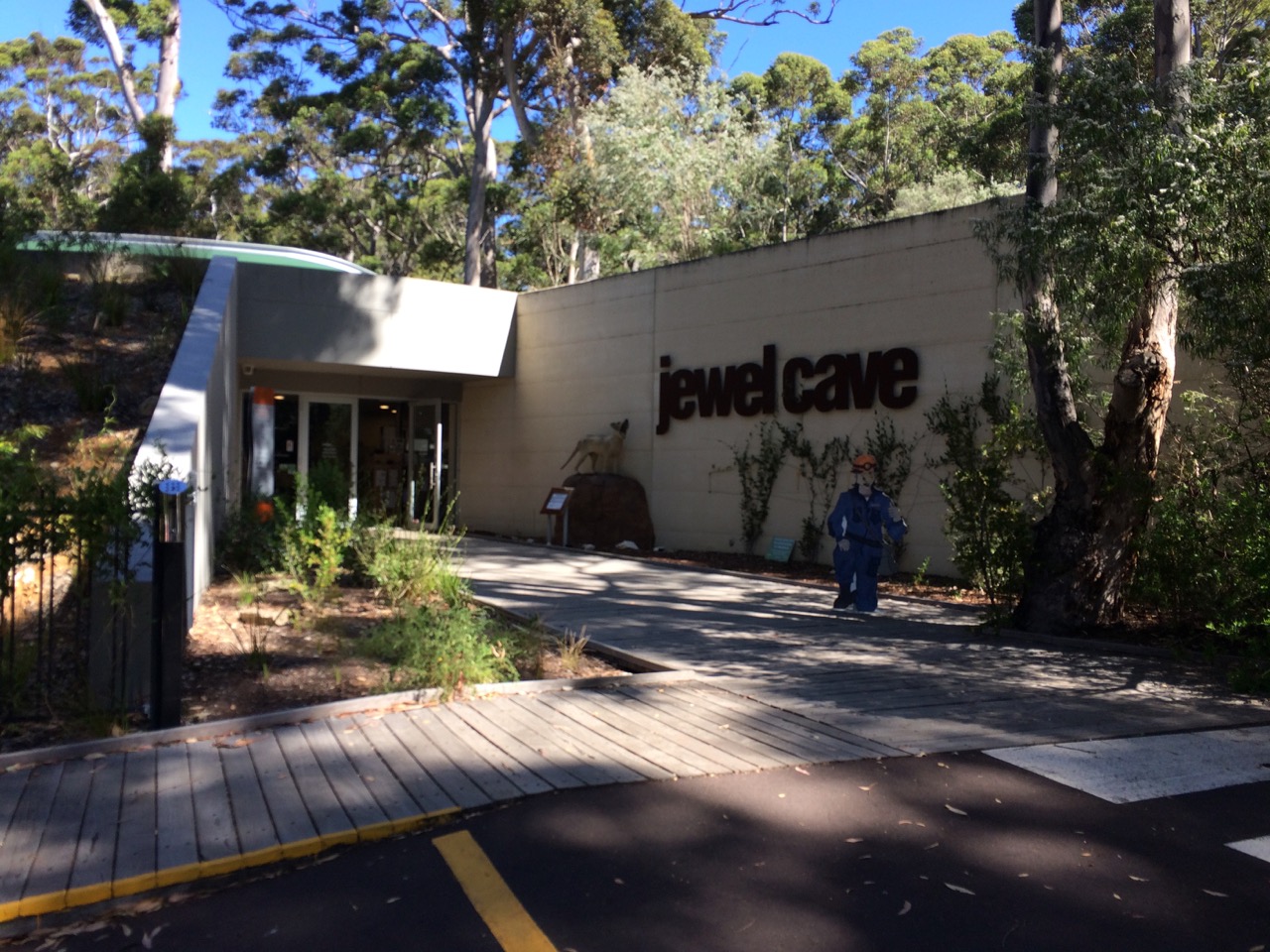 Jewel Cave is the largest cave in Western Australia. It is more commercialized and developed (i.e. has a welcome center, cafe, and a small souvenir shop). Unlike Mammoth, it is more elaborate and, with a bit of imagination, does remind an ornate cathedral.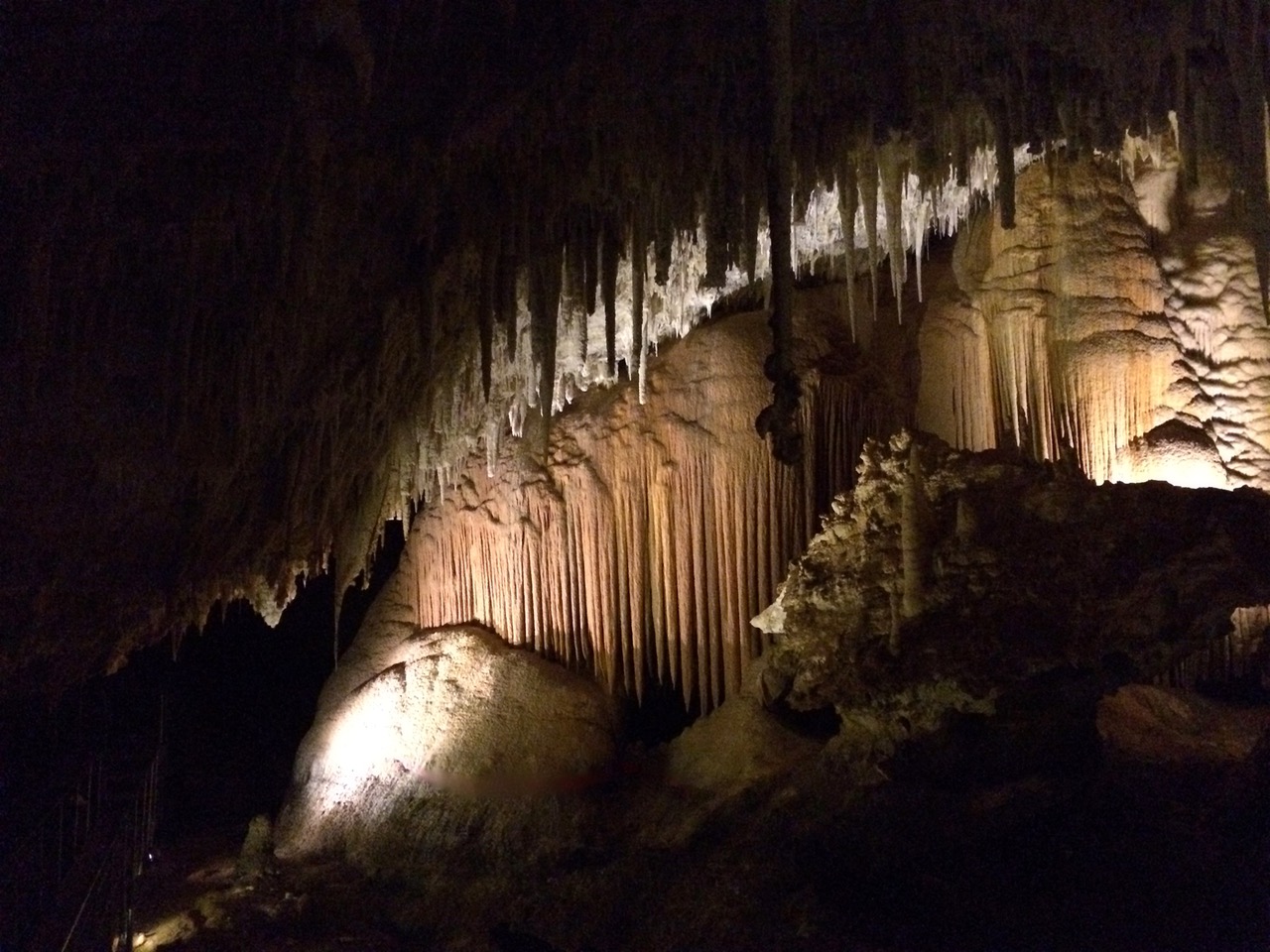 Some formations are so unique that they even got their own names. Personally, I was mostly impressed with unusual delicate straw-like structures. Some of them were horizontal!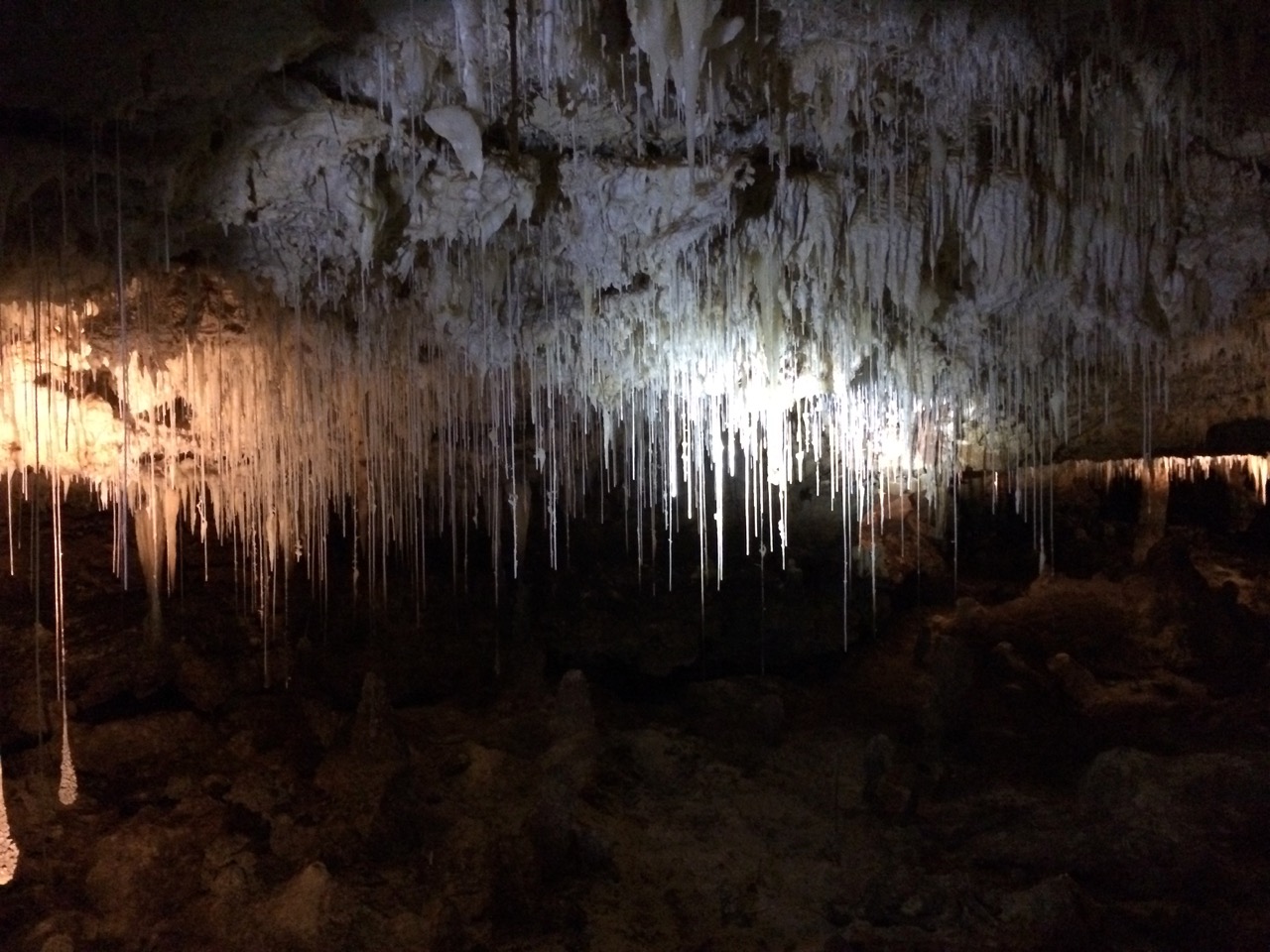 Visitors are not allowed to wander on their own. A guide led a group through the cave's three vast caverns telling stories about a Tasmanian Tiger who fell into the cave and countless skeletons of other unlucky creatures for whom the cave became a tomb.
Honestly, I was not overly impressed with the guided tour. It looked like the primary duty of the guide was switching on/off creative lightning. The narrative was pretty basic. At some point, I felt like I was back on an elementary school field trip. I would very much prefer to explore the cave on my own.
We ran out of time and missed Ngilgi and Lake caves. However, I am neither speleologist nor madly in love with caves. I enjoy an occasional visit and appreciate their raw natural beauty. Frankly, a day trip full of caves' exploration was great. It was the exact amount of caving to remember but not get bored.
Extra tip based on our personal experience (not a paid advertisement 😉)
Margaret River Caves are 3,5 hours, give or take, drive from Perth. Even if you ate breakfast (brekky, as Australians call morning meal) by the time you get closer to the region, you would be thinking about lunch. I can recommend a great place: Eagle Bay Brewery.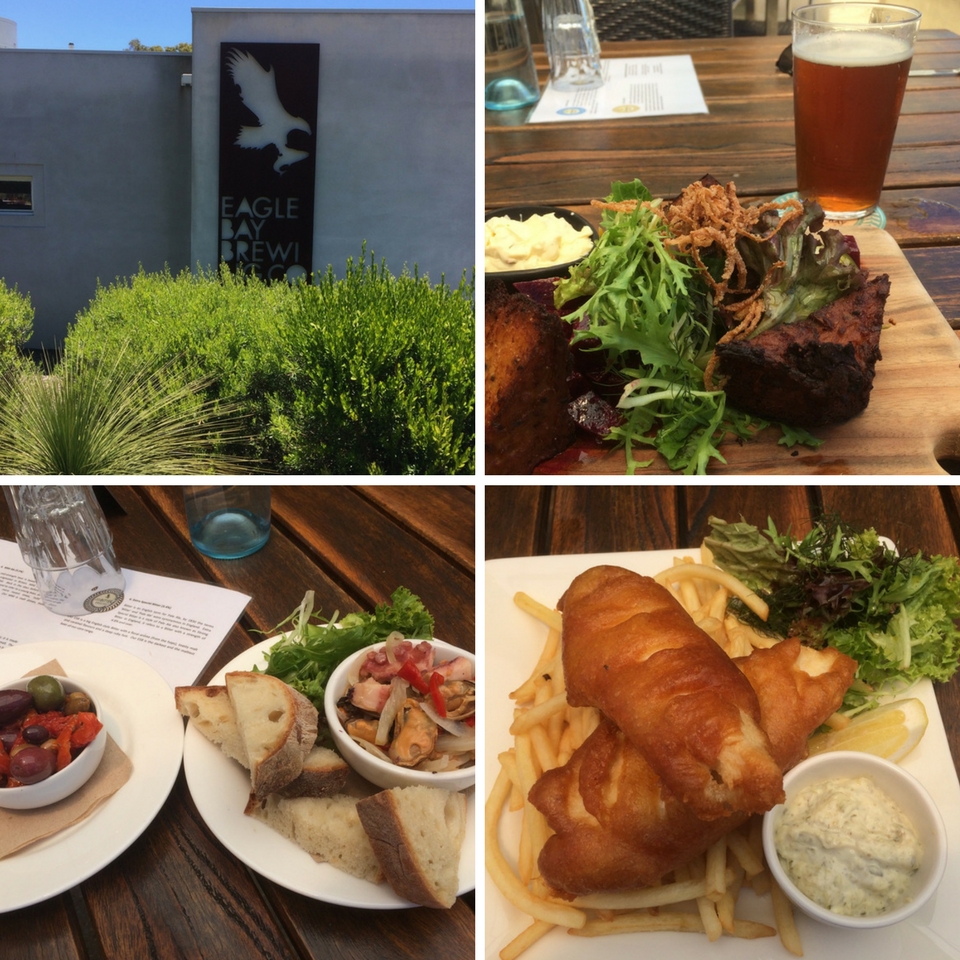 We took a quick detour to stop at Eagle Bay Brewery for lunch. I expected nothing less than a good beer and they didn't disappoint. However, what really surprised me was the quality of food. It was delicious and creative. Not your usual brewery fare that is not bad but could be far from gourmand's standards. These guys took their cooking seriously. Honestly, I would not hesitate to go there for dinner.
We stopped by at their opening time. It was almost empty. We were lucky to get a table facing the picturesque rolling hills only because we promised to finish our lunch under two hours, so they could prepare the table for the reservation. By the time we left, the place was full. Hence, I would recommend making a reservation beforehand.
Share this article on Pinterest by clicking Save button