Updated July, 2017
Everybody likes cats. Whether we admit it or not, smooth feline movements, gravity defying jumps and ferocious independence touches everyone. Cats of Limassol know that well.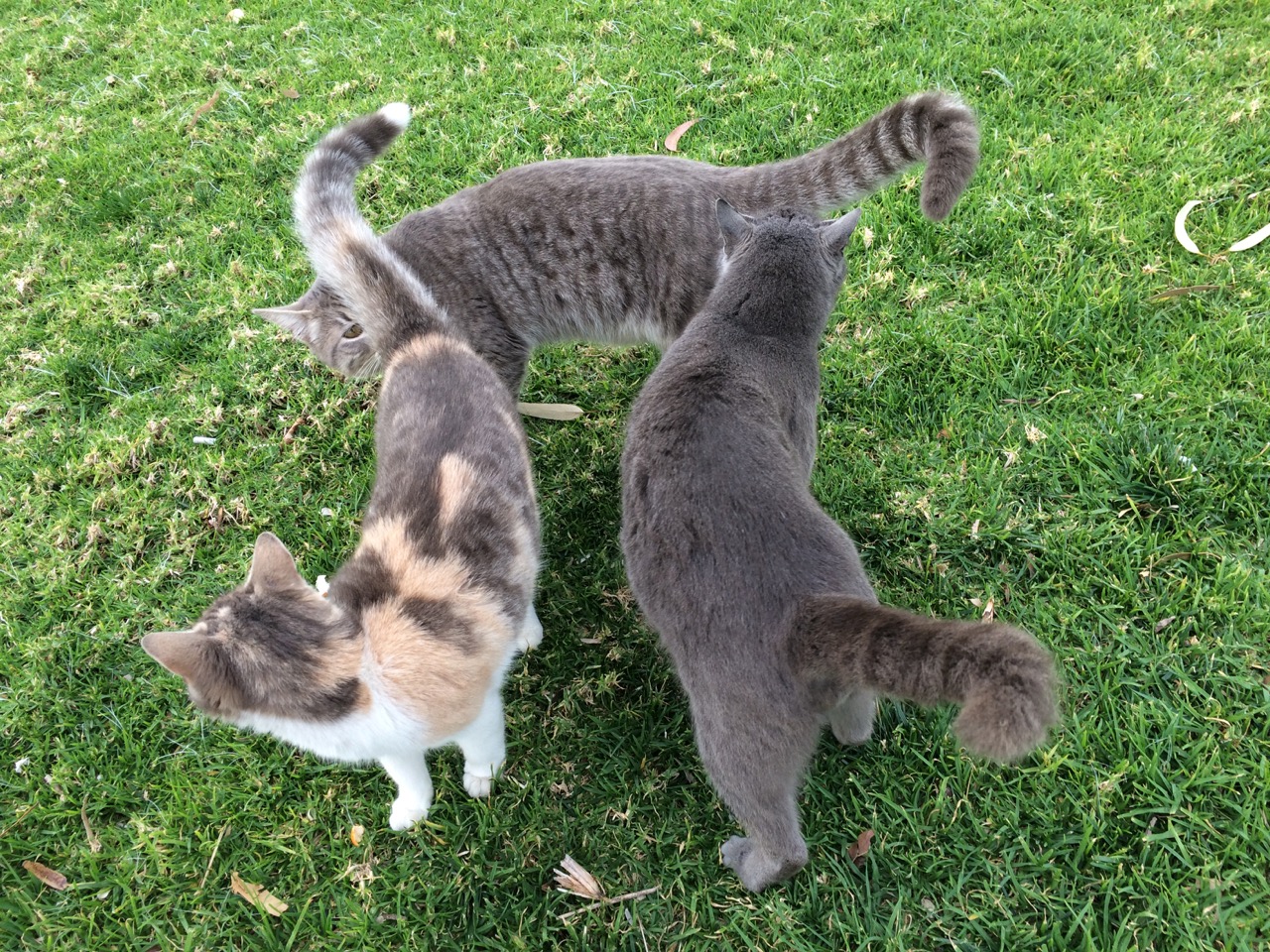 First, we noticed how many cats call Cyprus their home. They are everywhere: basking in the sun on sandy beaches; purposefully circling unsuspecting diners; hunting someone (or something?) under the rocks. They are not your ordinary domesticated cats. No. They are independent felines that proudly carry their tales high and may not even pay attention to you, unless, of course, you accidentally have a delicious treat in your hand.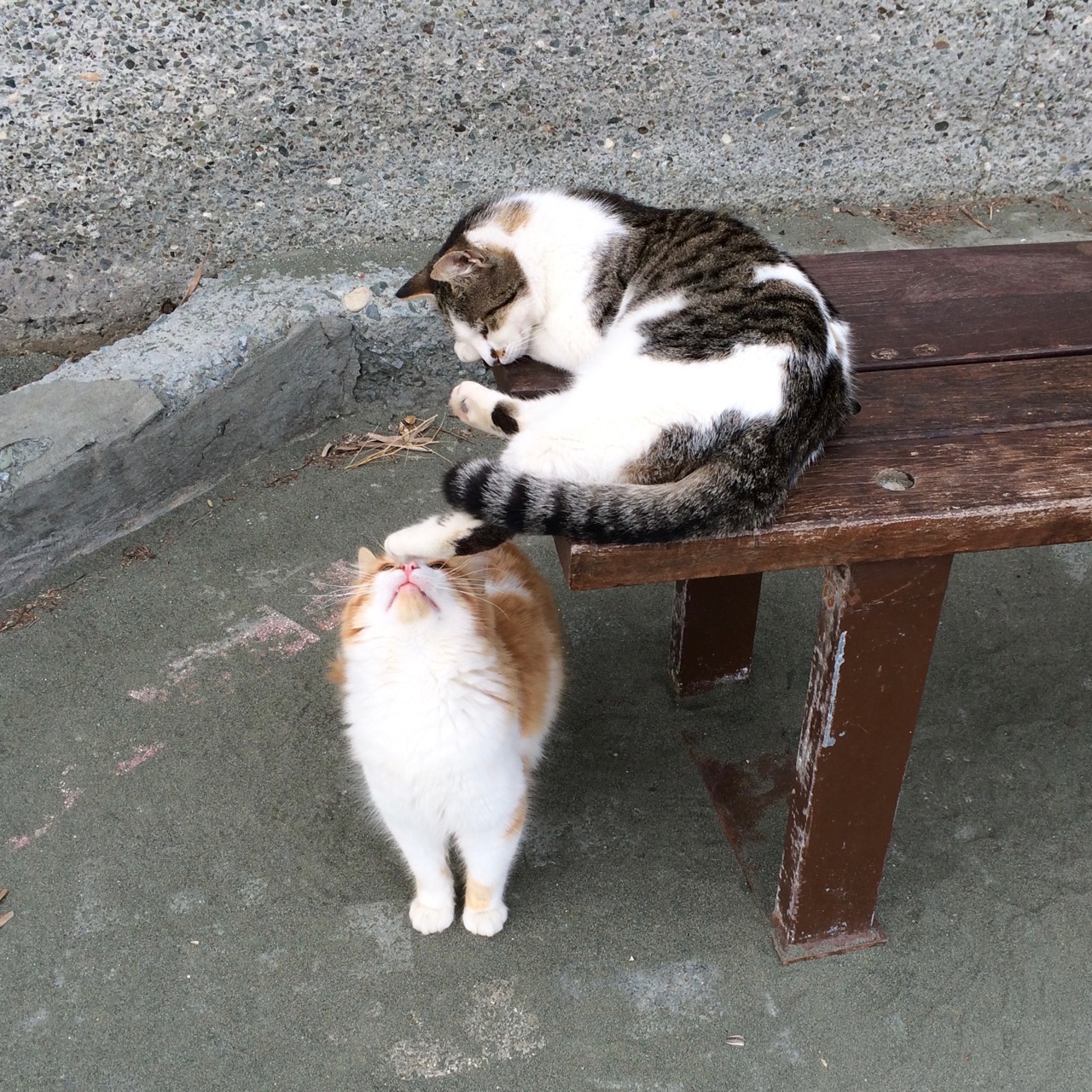 They would pose and tease, and pretend to beg for attention only to run away as soon as their wish was granted. Of course, not all cats are the same. Roughly speaking, they can be divided into two major groups: beggars and independent spirits.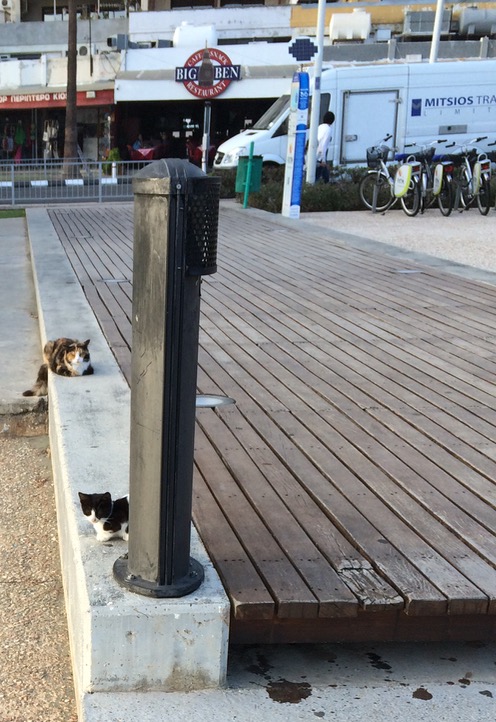 As the name implies, beggars, well, beg. Plain and simple. As soon as a person seats somewhere (a bench, at a restaurant terrace, on a beach), a cat would appear seemingly out of thin air. It would circle around with expectant demeanor. No response from this insensitive human? No problem. The cat would lay down nearby patiently waiting for a treat. They are too predictable and not fun to watch.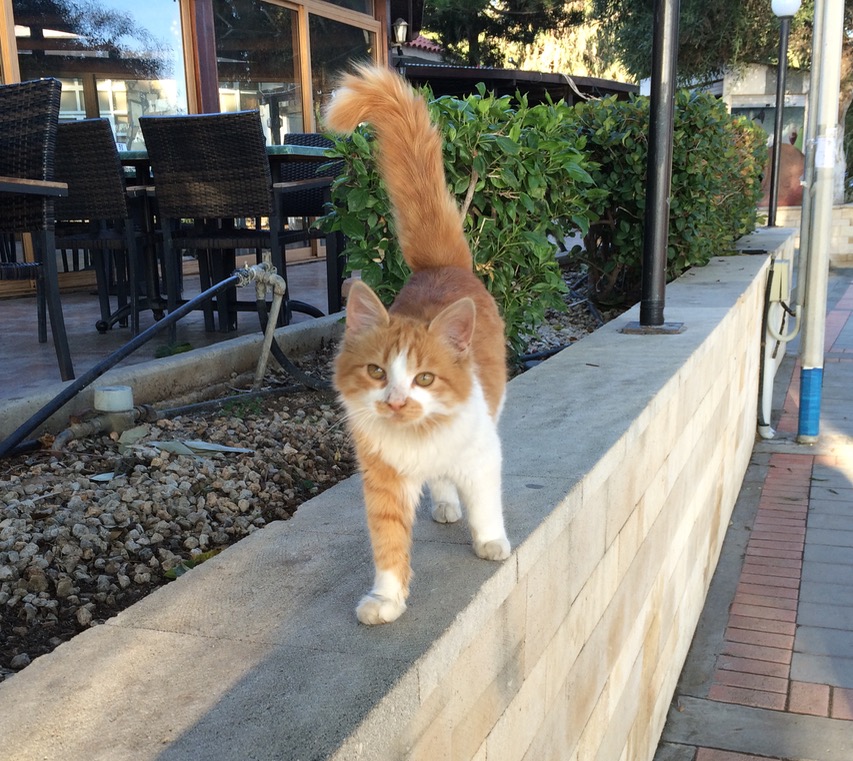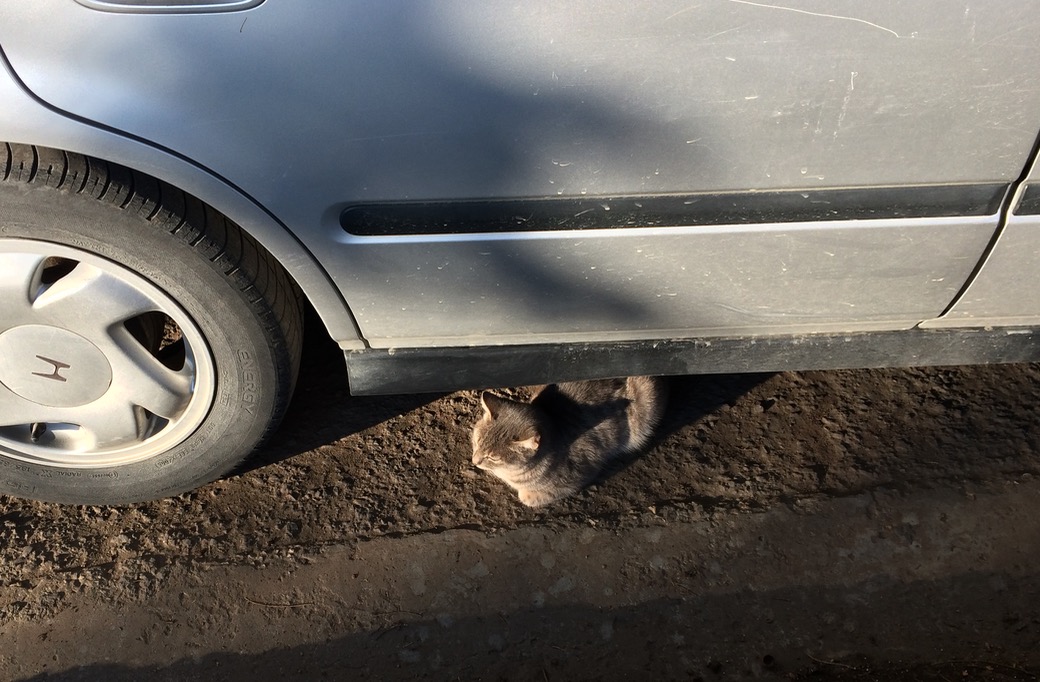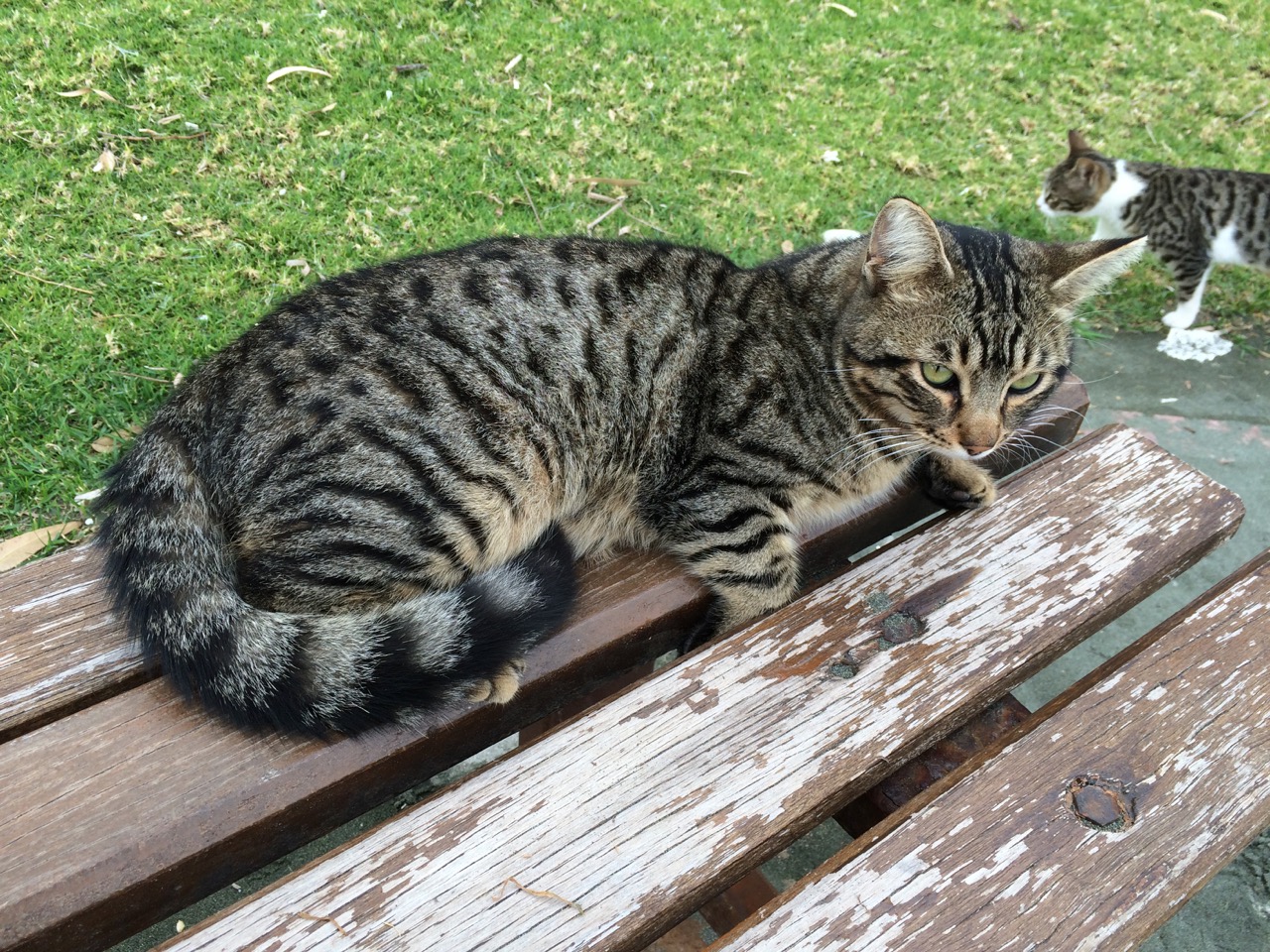 Independent spirits, on the other hand, are neurotic about humans getting too close to them. They are the ones that hunt anything and everything that catches their eyes or whatever senses cats using to determine their next target. These miniature tigers' replicas prowl the waterfront in search of an elusive catch of the day.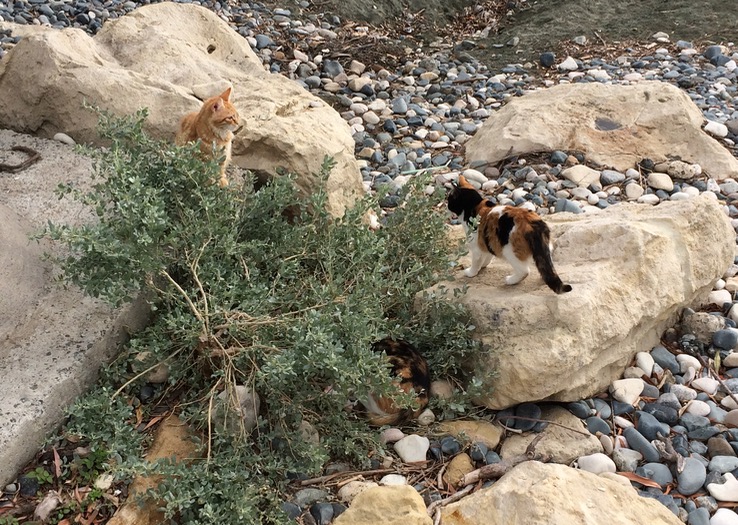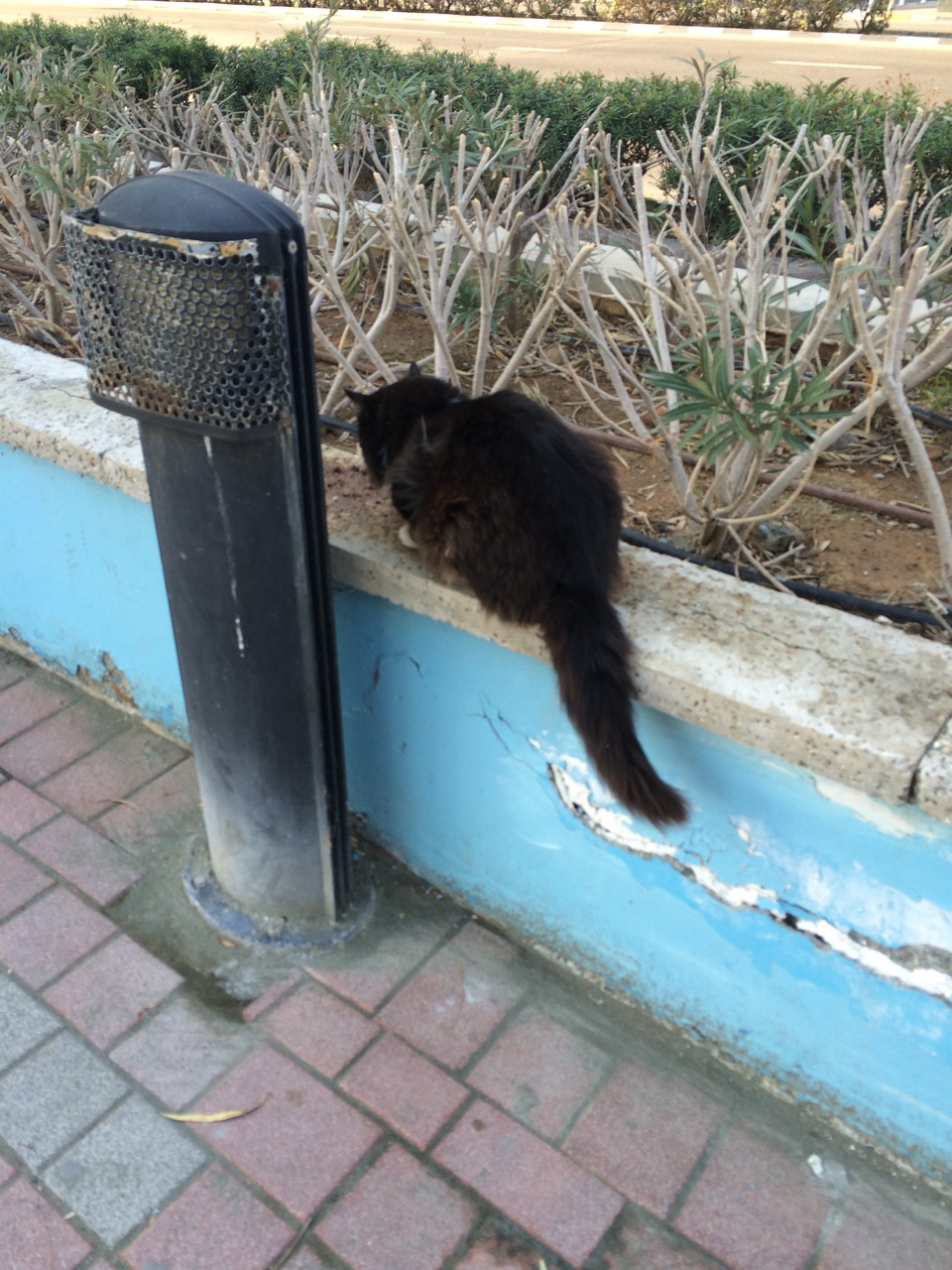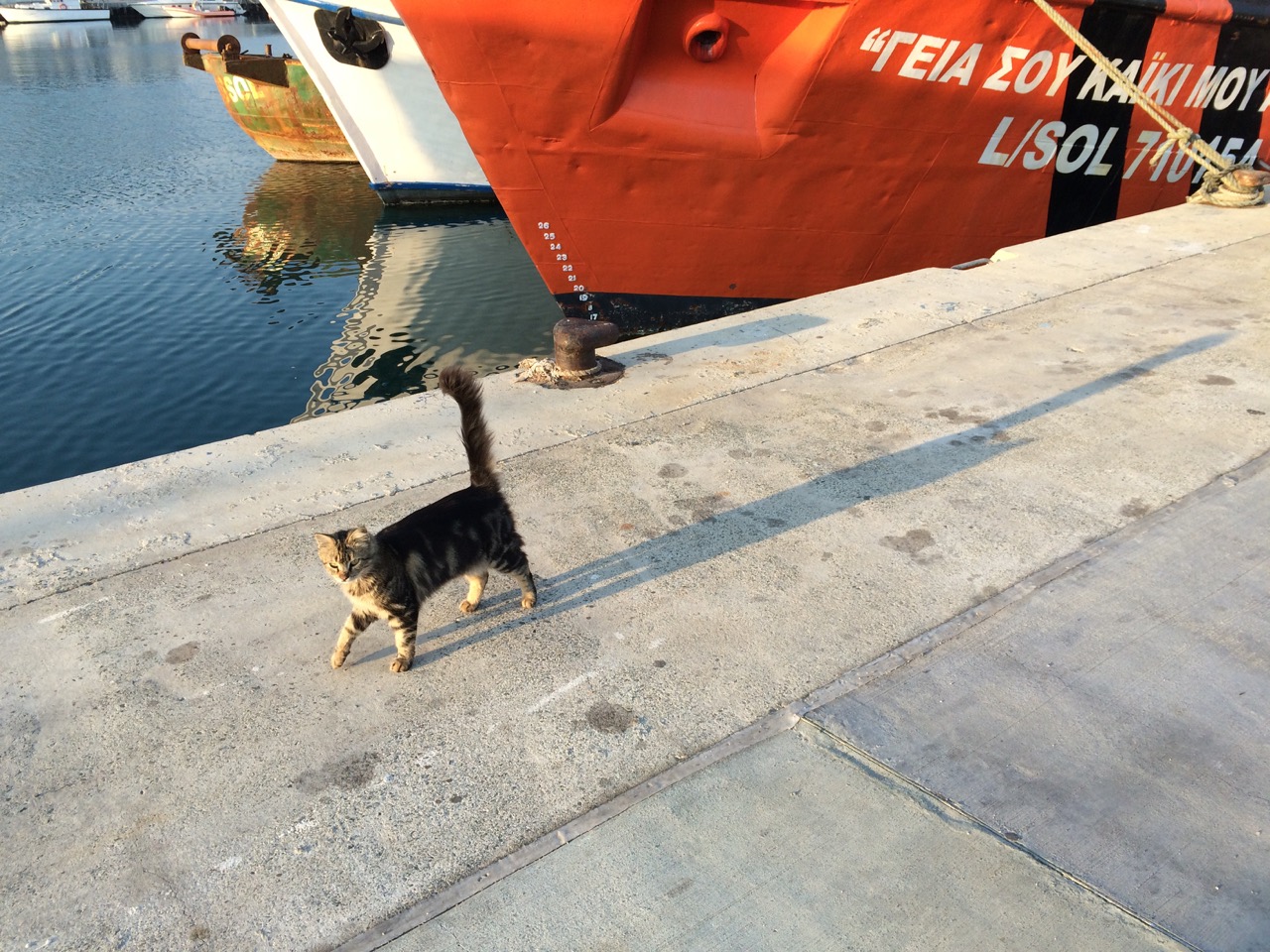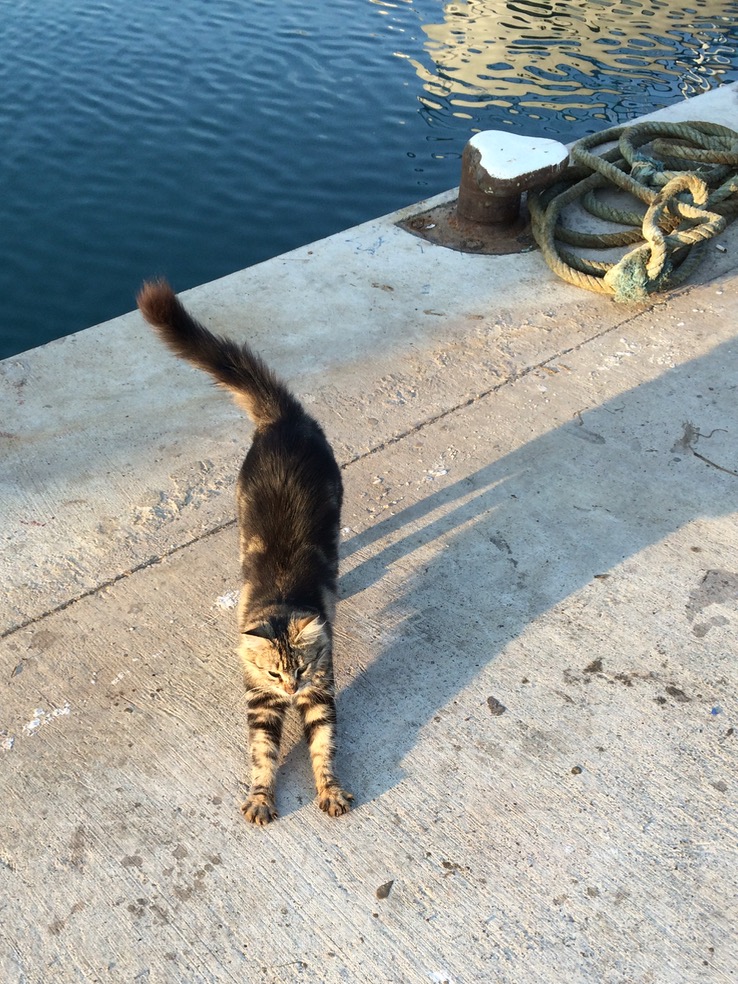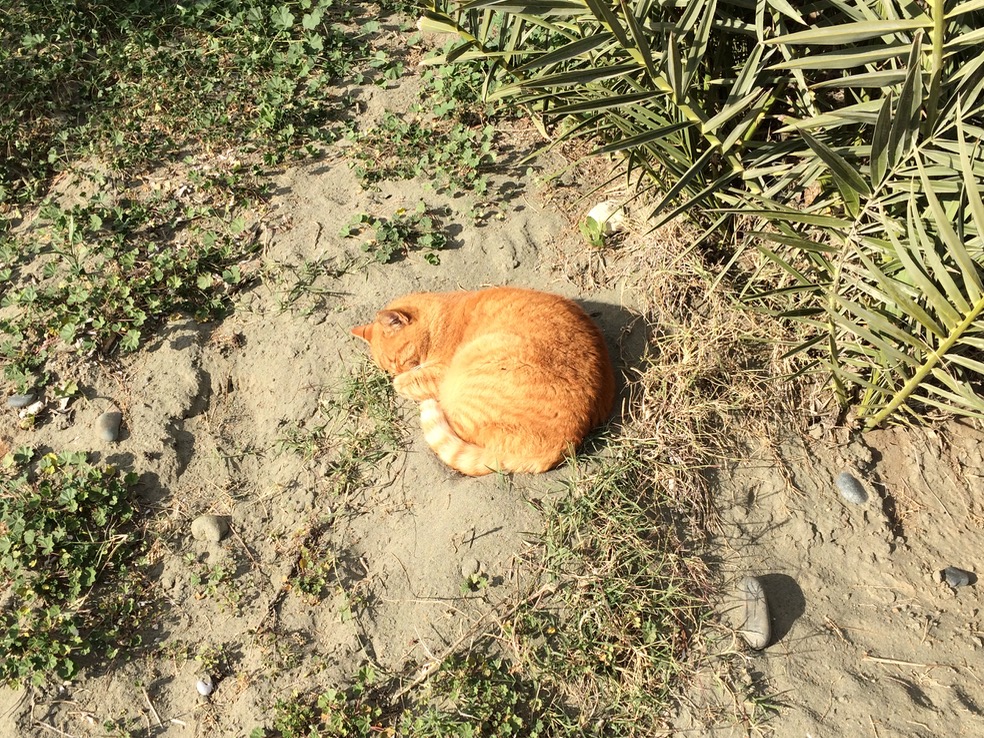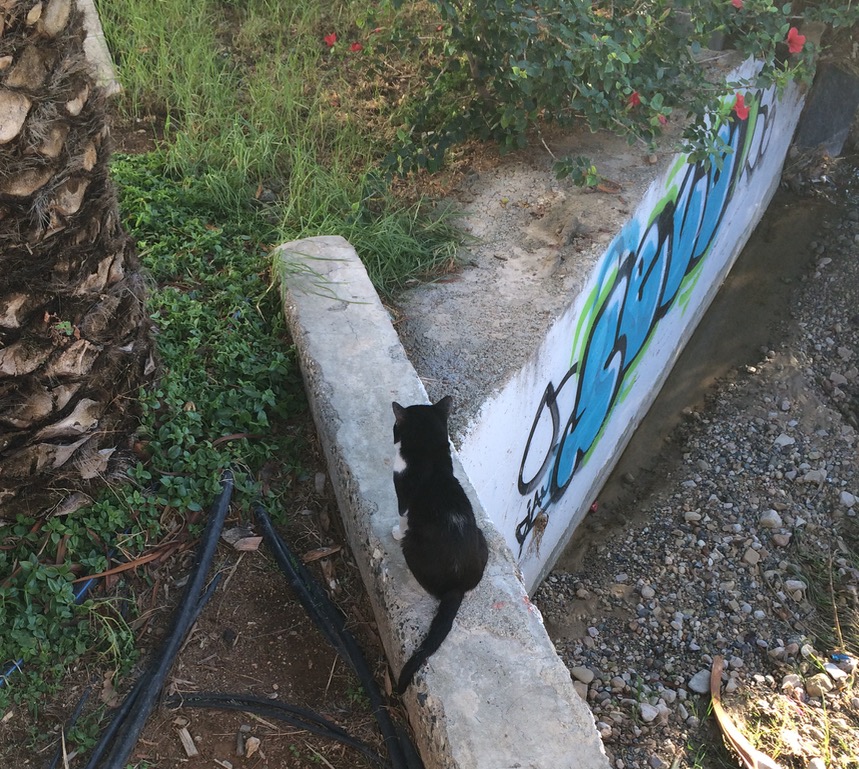 Some archeological evidence from Cyprus suggests that the oldest example of domesticated cat may be found there.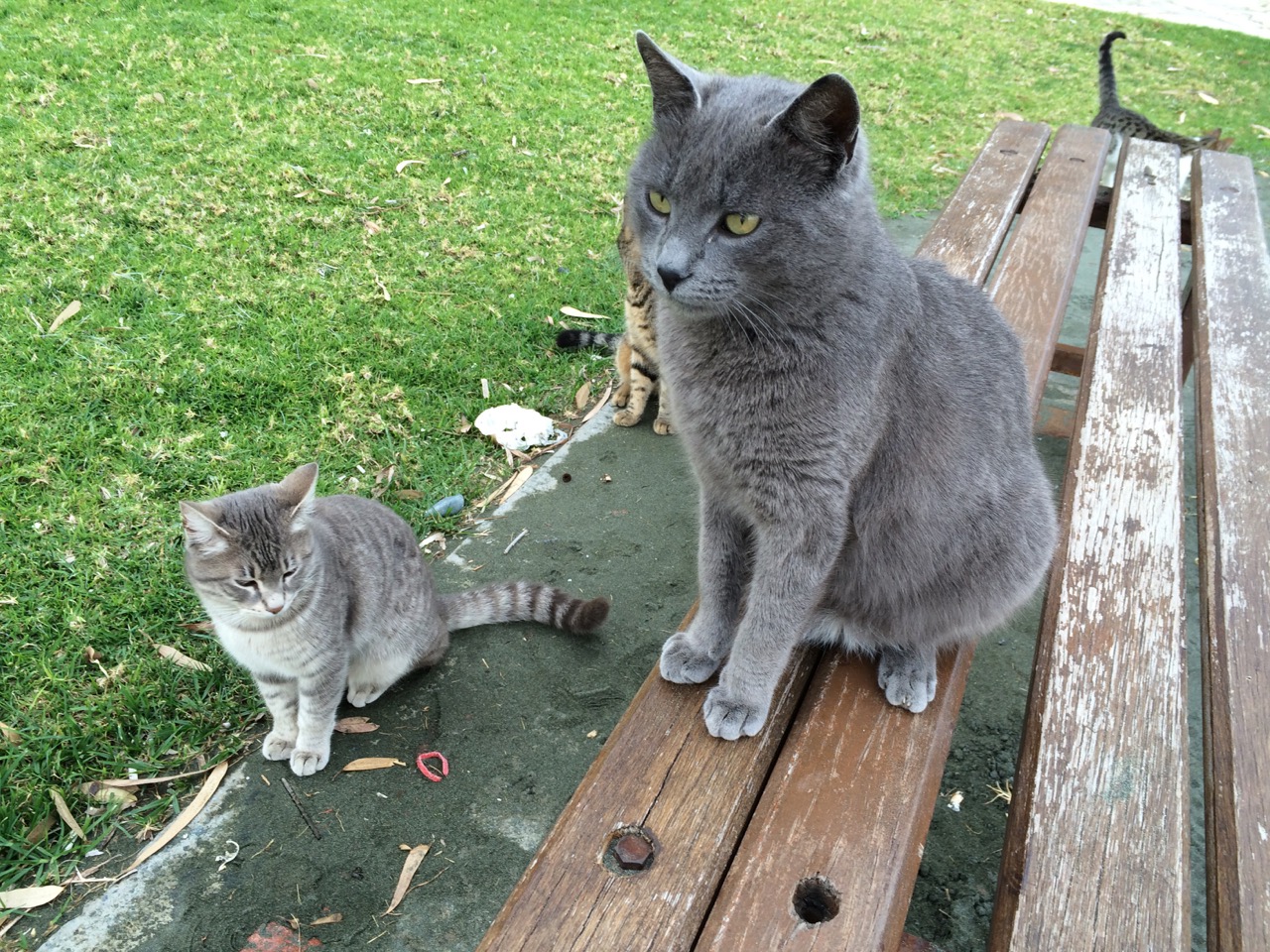 "It is generally accepted that cats were first domesticated in ancient Egypt, at the latest by the 20th to 19th century B.C. (Middle Kingdom, 12th dynasty). However, several finds from Cyprus suggest that the origins of cat taming were earlier. A cat mandible at the early Neolithic site of Khirokitia, Cyprus, and, more recently, from several other sites, show that cats were present on the island starting from ∼9500 years ago." Early Taming of the Cat in Cyprus by J.-D. Vigne, J. Guilaine, K. Debue, L. Haye, and P. Gérard, Science 9 April 2004 p.259.
If you happen to explore a Cyprus outback either on a bike or by car, you might stumble upon an interesting landmark – Saint Nicholas Monastery of the Cats.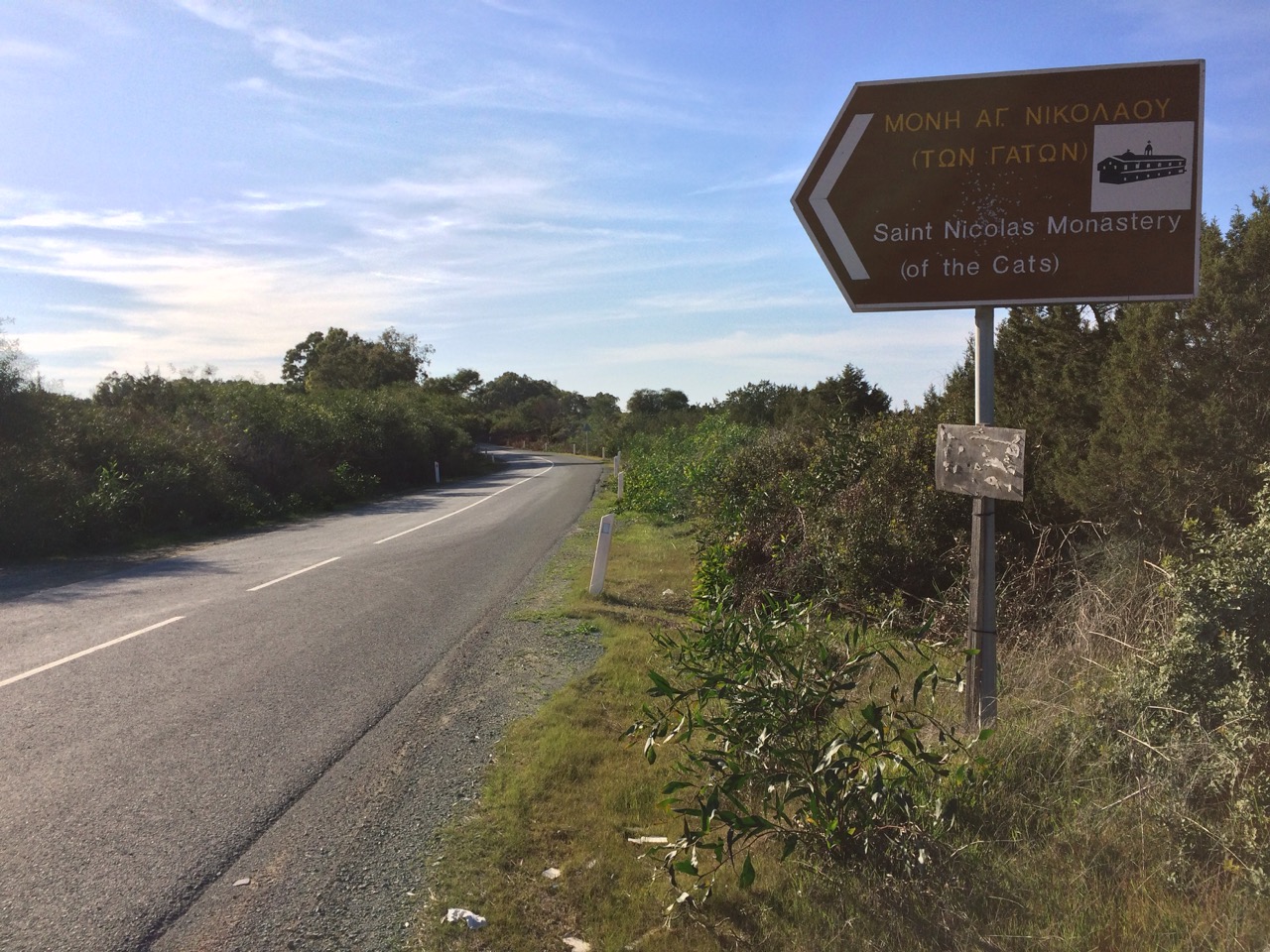 As the local lore goes, the oddly named Byzantine monastery was founded in the 4th century AD. St. Helen brought hundreds of cats from Egypt and Palestine to fight venomous snakes that had infested the place. The monastery had two bells, one to call the cats for meals and the other to send to the fields to hunt snakes.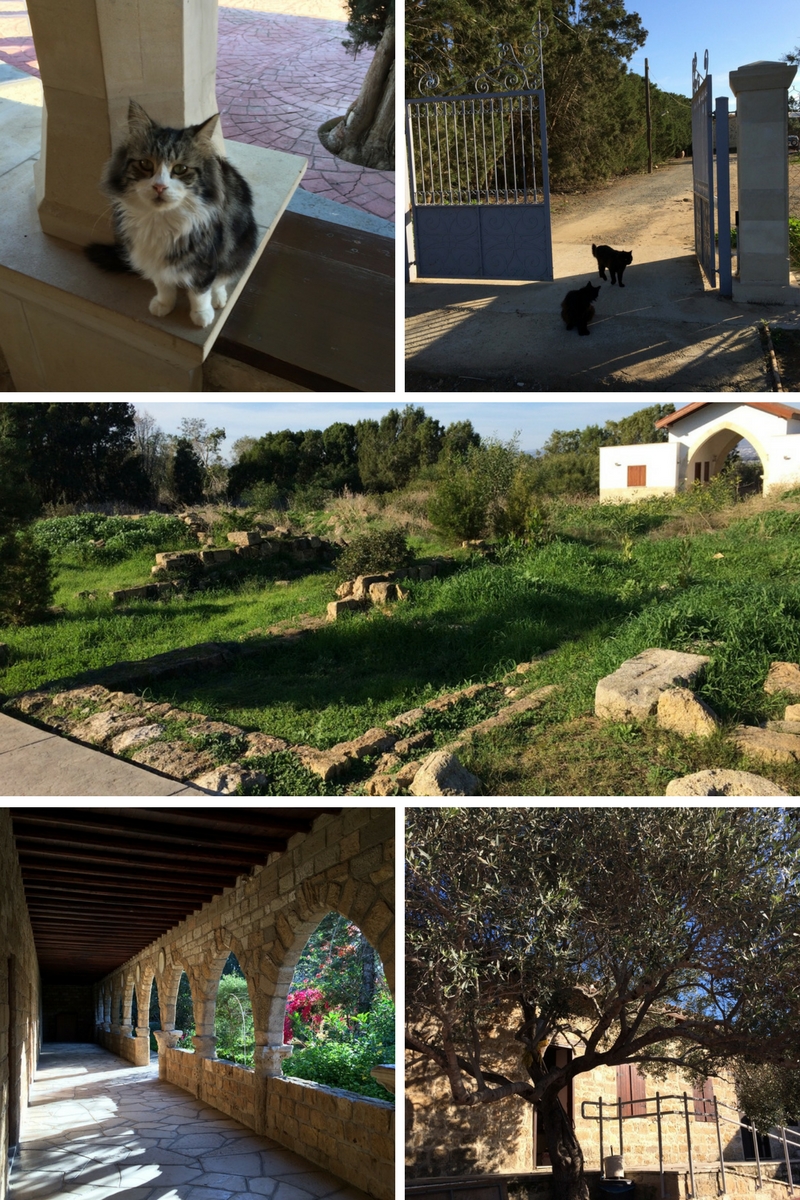 The monastery's population of cats gradually diminished but has now revived thanks to the resident nuns.
Meow!
Share this article on Pinterest by clicking Save button